When you think of great museums, your mind goes to places like Chicago and New York, but museums in Florida? What could the Sunshine State possibly have to offer besides theme parks and beaches?
You might be pleasantly surprised to learn that there are just over 500 museums in Florida! And they're not just restricted to art. The variety of museums cover local history, maritime heritage, science, and botanical gardens!
Visiting a museum is a great way to effectively learn new topics and spend time with your friends and family. Because they are community centers, museums help bring change and development to an area, no matter their focus.
We've put together our list of unmissable Florida museums so you don't get overwhelmed by your options. So, no matter what you want to learn about, whether it's the circus, outer space, cars, or the supernatural, there is a museum in Florida for you!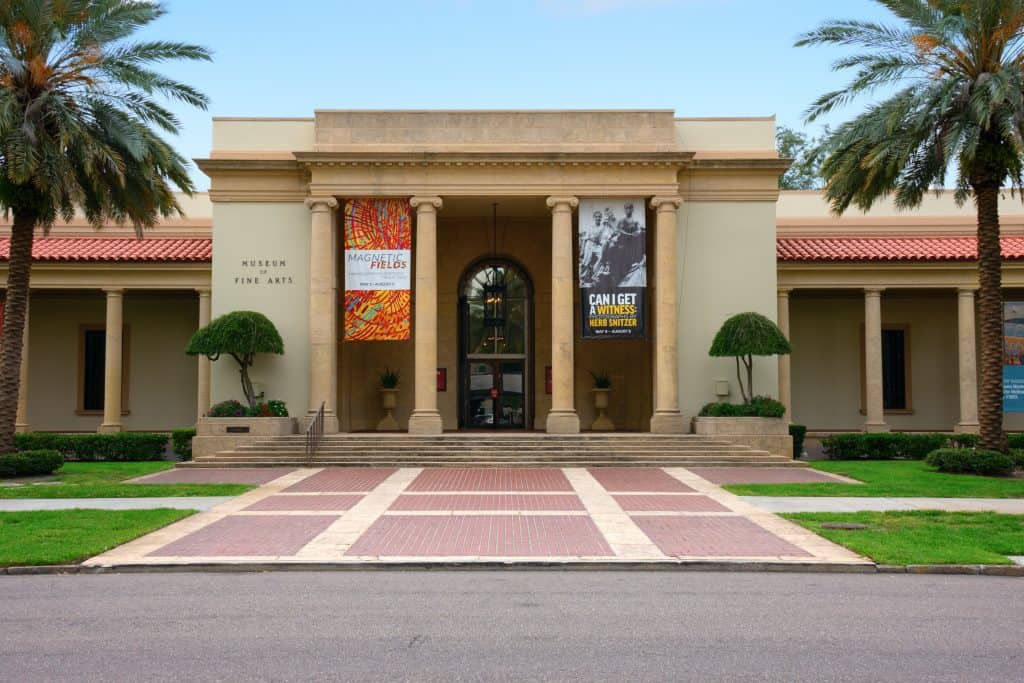 17 Cool Museums In Florida You Must Visit
Titanic: The Artifact Exhibition
A visit to Titanic: The Artifact Exhibition isn't a visit to one of the best museums in Orlando, it's an experience taking you back to April 1912. A truly immersive encounter, you will understand what it was like to be a passenger on the Titanic when it sank.
Walking through the space, you will see over 300 artifacts and historical items on display. The museum's design features full scale room recreations of the boat's Grand Staircase, a First Class Parlor Suite, the Verandah Cafe, and more.
On the Promenade Deck, the chill of the cold Atlantic air will send a shiver down your spine. Touch an iceberg outfitted to be the same temperature as the cold waters that killed so many passengers.
For a more immersive experience, attend the Titanic Dinner Gala. You'll enjoy a 5 course meal with actors playing the passengers on the "Ship of Dreams" like Captain John Smith and Margaret "Molly" Brown.
As a guest on the ship, you'll role-play what it was like when the news broke the ship was sinking. Your dinner experience also includes entrance to the Captain's Cocktail Party, a tour of the museum, and re-enactments of the evacuation of the ship.
Titanic: The Artifact Exhibition, one of the best things to do in Orlando, is open Wednesday through Sunday from 11 AM to 5 PM. Tickets are $22 for adults with discounts for children, seniors, and Florida residents.
Henry B. Plant Museum
If you're a history or architecture buff, you're going to love visiting the Henry B. Plant Museum. The building, formerly known as the Tampa Bay Hotel, is located downtown on the beautiful University of Tampa campus.
Originally opened in 1891 by railroad magnate Henry B. Plant, the Tampa Bay Hotel was one of the most affluent hotels in the entire state of Florida. With 511 rooms, a bowling alley, a racetrack, a casino, a golf course, and an indoor heated swimming pool, the Tampa Bay Hotel also had the first elevator ever installed in Florida.
The hotel lay dormant after the 1930s until the junior college used its rooms for classroom space. Now a National Landmark with attentive renovations, the hotel is now open to the public, one of the best things to do in Tampa.
The museum's exhibits focus on tourism from the Gilded Age in Tampa, the lifestyle of the affluent and famous guests, and the hotel's use by the United States as a base for the Spanish-American War.
Today, guests can visit Tuesday through Sunday, with the exception of major holidays. During Christmastime, guests may attend the annual Victorian Christmas Stroll, hosted by the hotel.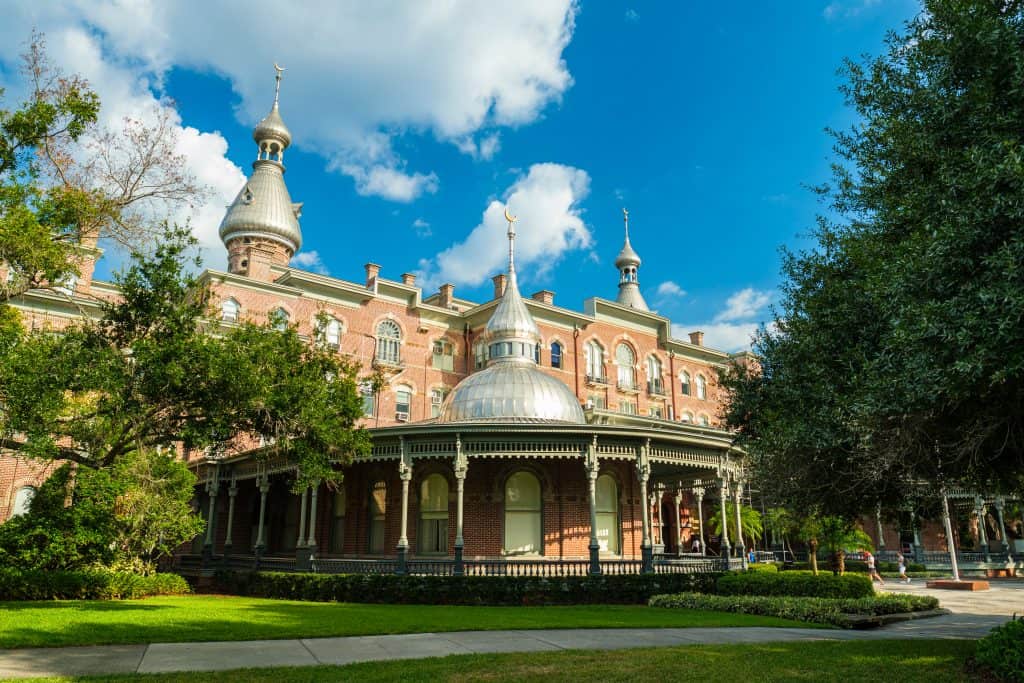 Dali Museum
Salvador Dali himself once said, "If someday I die, though it is unlikely, I hope the people in the cafes will say, 'Dali has died but not entirely.'" We think this sentiment rings true at one of the best museums in Florida.
Downtown on the waterfront by Fifth Avenue Southeast, you'll find one of the most famous St. Petersburg attractions. The Dali Museum houses the biggest Dali collection outside of Europe.
The building itself is a work of art, named one of the "top buildings to see in your lifetime" by AOL News. A geodesic glass bubble, aka "The Enigma," protrudes from the walls. Park benches with clocks melt outside a la The Persistence of Memory.
Inside the museum, you can see over 2,400 works: 300 of Dali's oil paintings, watercolors, and drawings, and 2,100 prints, photographs, textiles, and objets de d'art.
Outside, the Avant-garden fuses learning and tranquility. Make a wish at Dali's wishing tree. Walk in the labyrinth and meet the tall cypress at its center, a symbol of peace and welcoming. Through the garden, stop to admire the ficus trees, wild petunias, ponds, grottos, and fountains.
The Dali Museum is open daily from 11 AM – 8 PM daily. Tickets are $25 for adults with discounts for children, seniors, students, teachers, and military. Discounted tickets are available on Thursdays and Fridays after 5 PM.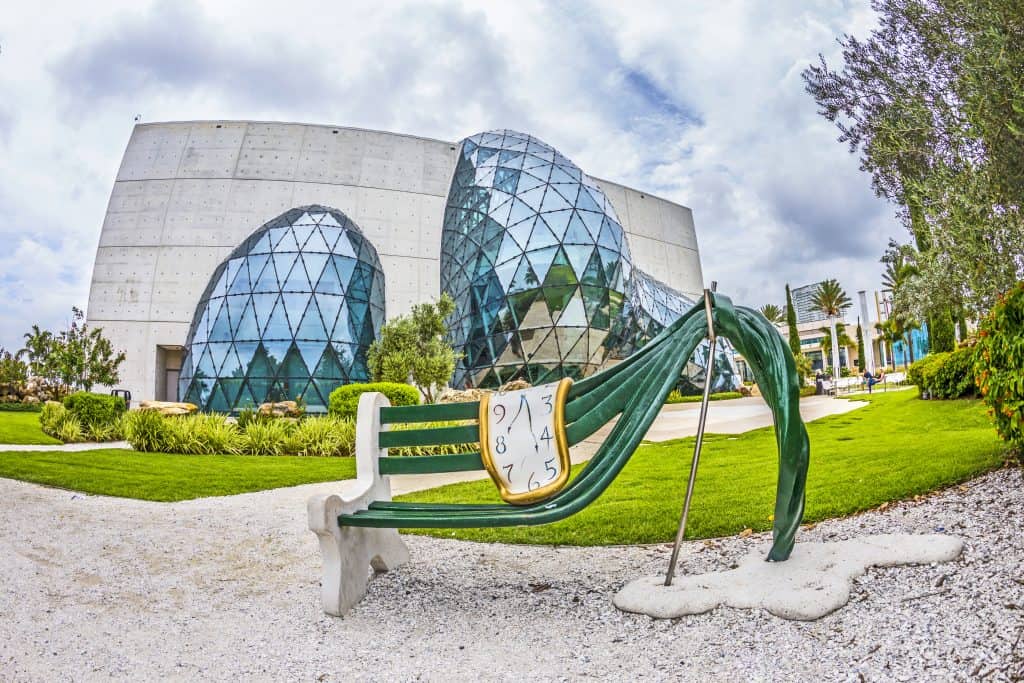 Ringling Museum
Found in the Ringling Brothers Museum campus, the Ringling Museum of Art started as a collection of circus co-founder John Ringling! The collection includes works by his favorite artists: Velázquez, Rubens, and Veronese. If you plan to visit, don't forget to check out our Tips For Visiting The Ringling Museum!
Today, the museum is one of Sarasota's top attractions, not only because of its collection but the grand beauty of the museum's exterior. The Ringling is only an hour south of Tampa by car, making it a must-visit on a day trip from Tampa.
First, when you enter, stop for a moment to take in a stunning Renaissance-inspired pink courtyard. You'll find bronze and stone casts of iconic sculptures including Michaelangelo's David. Within the courtyard, a garden area flourishes with flowers and bubbling fountains.
Once inside, explore and marvel at the expansive collection in the long building that frames the courtyard. The Ringling Museum of Art is known for its works from the Roman, Greek, Medieval, and Renaissance periods.
The Ringling has a top entrance fee of $25 for adults, offering lower payment tiers for children, seniors, and college students! Get a discount on admission on Thursdays between 5 PM – 8 PM.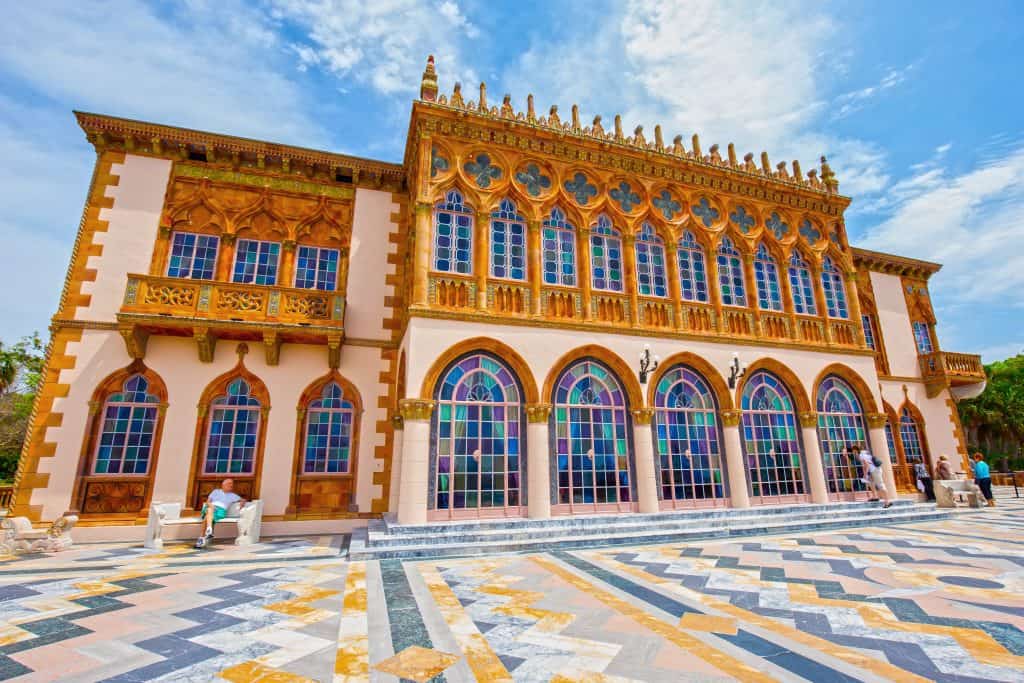 Villa Zorayada
A visit to the Villa Zorayada is not just a museum, it's actually one of the most beautiful castles in Florida! Built in 1883 by eccentric millionaire Franklin W. Smith, this palace served as his home. One step inside will take you back to the Victorian era.
When it first opened, Villa Zorayada was a restaurant and club. Then it became a gambling casino during Prohibition. After it shut down, the city declared it a national landmark to preserve its culture, open to tour today!
Inside, you'll notice the walls replicate those at the Alhambra Palace. Among the fine detailing, you'll see hand-painted wood tiles, intricate fireplaces, and mosaics made of stained glass.
Among the many pieces of art displayed is the Sacred Cat Rug. Infamous and highly discussed by visitors, it is over 2,400 years old and made of the hair of ancient cats that roamed the Nile River.
It was Smith's intention to bring part of Spain to St. Augustine, and he succeeded. Today it educates visitors about different world cultures from Monday through Saturday from 10:00 AM – 4:00 PM.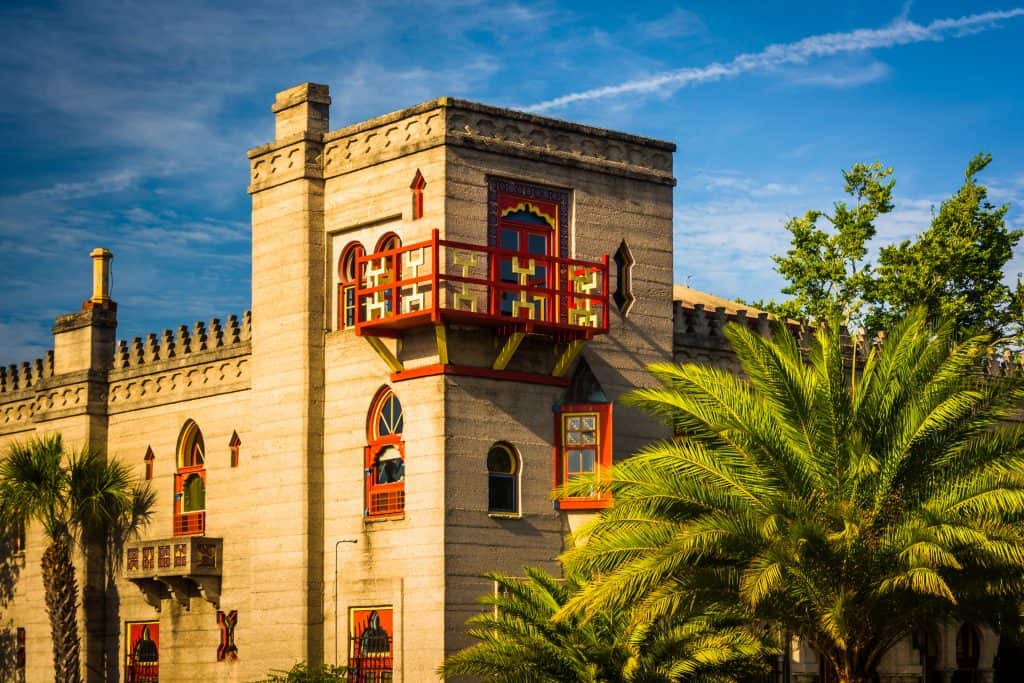 Flagler Museum
In Palm Beach, you'll find a mansion the New York Herald described as "more wonderful than any palace in Europe, grander and more magnificent than any other private dwelling in the world." This mansion has since become one of the prettiest museums in Florida.
This hidden gem was the private residence of Henry Flagler, Florida's original railroad magnate. Today, this 75-room Gilded Age mansion features neoclassical Beaux-Arts architecture. At the center, you'll find an open-air courtyard, modeled after other palaces in Spain and Italy.
Inside, admire the marble floors, walls, and columns. There are murals on the ceiling and heavy gilding everywhere. All of the details are custom and are as ornate as they are breathtaking.
Tour the Flagler Museum today! It is open for tours Monday through Saturdays from 10:00 AM – 5:00 PM. Admission starts at $18 with discounts for children.
Museum of Science and History (MOSH)
One of the best things to do in Jacksonville is to visit the Museum of Science and History, also known as MOSH. Taking learning to the next level with hands-on exhibits, this is the best museum in Florida for kids!
Galleries and exhibits spark imagination and inspire creativity in MOSH's guests. Inside, broaden your horizons through science and history in one. of the best museums in Florida.
Interactive exhibits like Health in Motion use movement to teach how environment and lifestyle moreover affect long-term health. JEA Powerplay teaches about different energy sources. In addition, kids can learn how to generate their own electricity!
At the Bryan-Gooding Planetarium, you can watch shows about deep space exploration and the nature of existence on planet Earth. The Planetarium uses the largest single-lens in the United States!
Additionally, the Planetarium hosts Cosmic Concerts on the first Friday evening of every month. Laser light shows tell stories on the planetarium screen to playlists varying from Motown, retro 80s, and even Pink Floyd's "Dark Side of the Moon."
MOSH is open from Mondays to Saturdays from 10 AM – 4 PM and Sundays from 12 PM – 4:30 PM. Tickets are $15 for adults and $12 for children, seniors, students, and military.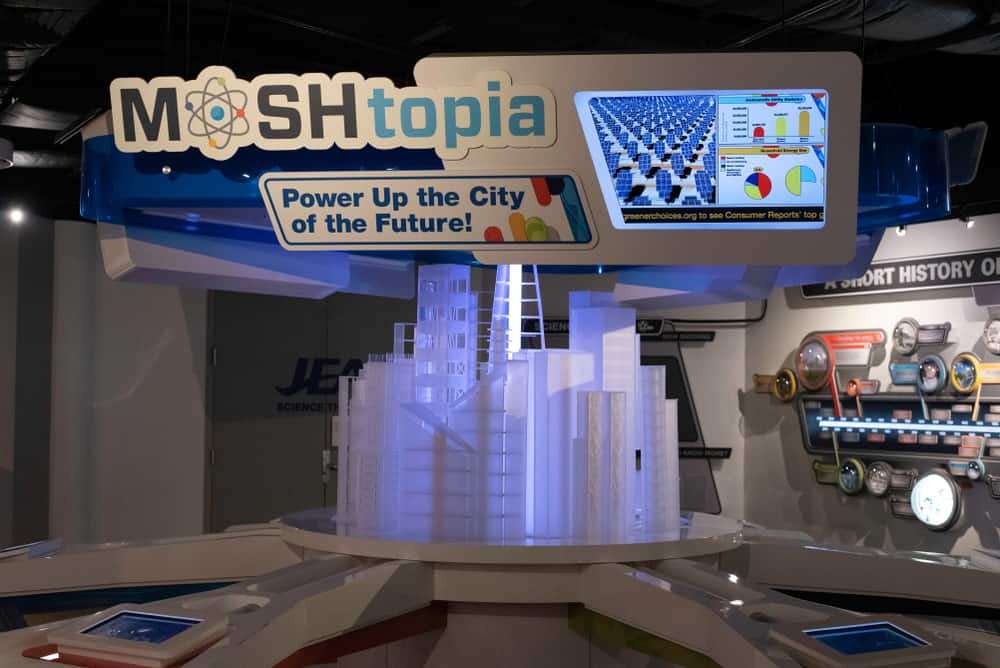 Don Garlits Museum of Drag Racing
Speedsters rejoice! Off of I-75 you'll find the most exciting Ocala attraction, the Don Garlits Museum of Drag Racing! This Florida museum aims to preserve the history of drag racing!
Opened in 1976, inside you'll tour over 300 cars in two buildings. Subsequently, the tour takes about two hours to see everything! The antique building houses one of the largest collections of Ford cars. Pictures are always welcome, so bring your cameras!
Among the 300 cars, you'll see Garlits' own "Swamp Rat" cars! You can also view all the inductees of the Drag Racing Hall of Fame which makes its home here at the museum, of which Don Garlits himself is a member.
Annual festivals at the museum include "Mopars with Big Daddy," or Don Garlits! Consequently, car shows take up a weekend in November with prizes awarded for best in show. When you buy tickets for the raffle, you'll get a chance to win a Charger Hellcat. The entire affair is catered by Sonny's BBQ!
The Don Garlits Museum of Drag Racing is open daily from 9 AM – 5 PM. Tickets are $20 for adults, $15 for seniors, military, college students, and teenagers, and $10 for children.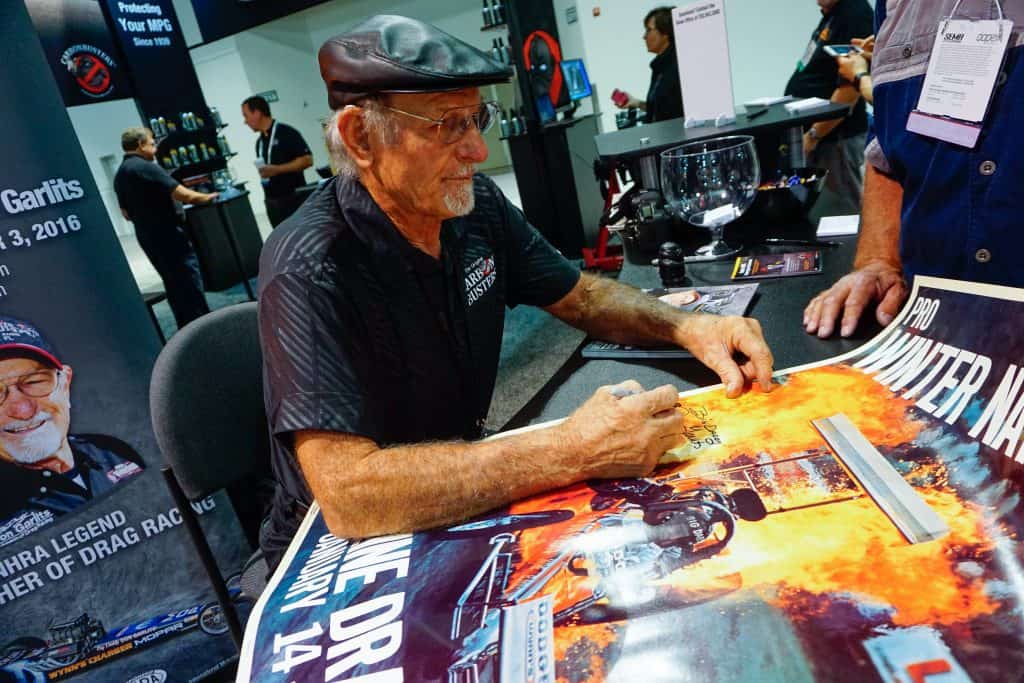 Edison & Ford Winter Estates
For one of the best weekend getaways in Florida, make a trip to the winter homes of Thomas Edison and Henry Ford! Sitting next to the Caloosahatchee River in Fort Myers, the Edison & Ford Winter Estates transports you to turn-of-the-century America.
During your visit to this museum in South Florida contains acres of botanical gardens, a laboratory, the actual museum, and a Garden Shoppe. Additionally, you can also take tours of Edison and Ford's actual homes! Not many museums in Florida are this detailed.
Inside the residences, you will see artifacts of their lives, their caretakers' cottages, and their shared swimming pool complex. Afterward, stroll through the 20 acres of gardens with towering Ficus trees they planted together.
The Laboratory showcases featured equipment from the Edison Botanic Research Corporation. Edison and Ford were trying to find an alternative for America's dependence on rubber. With this in mind, the American Chemistry Society designated this site a National Historic Chemical Landmark, the only one in Florida.
Once inside the museum, you'll see featured exhibits of more artifacts from these two innovative American icons. Notably, see the Model T that Ford gifted Edison on his birthday. After, at the Smithsonian Spark!Lab, get hands-on experiences in STEM activities. This is where visitors become inventors.
The Edison & Ford Winter Estates are open to tour every day from 9 AM – 4:30 PM. Allow at least 90 minutes to see everything! Admission is $25 for adults, $20 for teens, and $15 for children.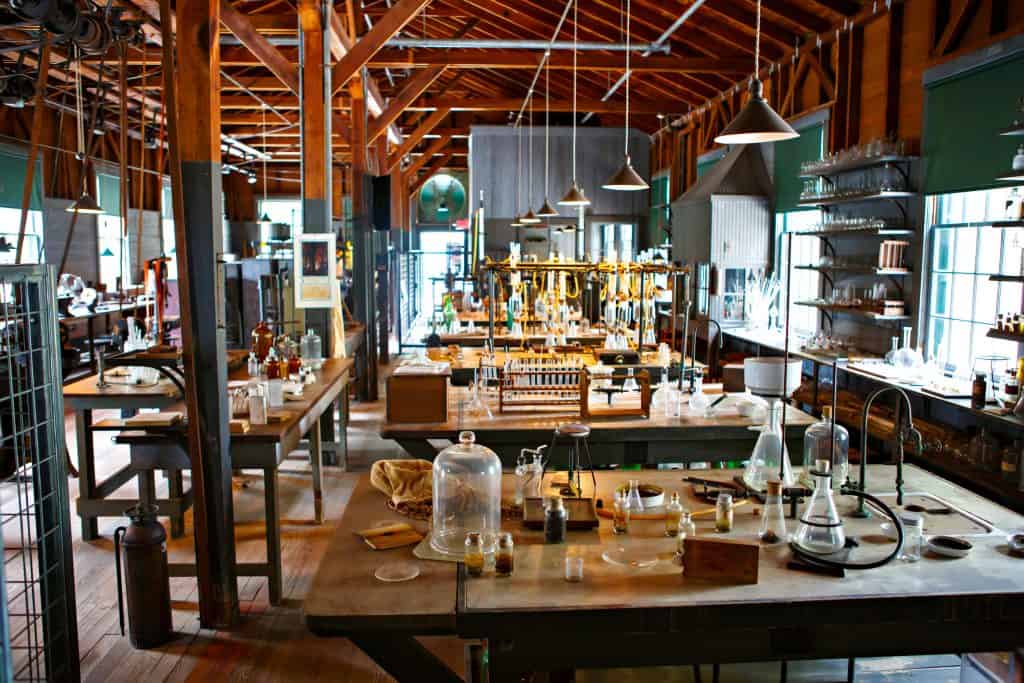 Wonderworks
If you want to experience a day of learning while still having fun, hit up Wonderworks in downtown Orlando! In other words, you'll be getting part amusement park and part museum at this Florida museum of "edu-tainment!"
You won't find any other museums in Florida quite like this. Because the 100 exhibits are hands-on, they will stimulate young minds and spark your imagination. As a result, each of the exhibits are broken up into 6 zones.
The Extreme Weather Zone lets guests touch lighting with a tesla coil and feel what a 5.3 magnitude earthquake feels like. Explore physics like how pulleys make heavy lifting easier in the Physical Challenge Zone. You can even put on an actual space suit in the Space Discovery Zone!
Additionally, you can see Dr. Seuss' taxidermy in the Wonder Art Gallery or recreate that scene from Big in the Light and Sound Zone on a huge piano! Lastly, the Imagination Lab Zone is geared for toddlers with a lite-brite wall and interactive sandbox.
Wonderworks Orlando is open daily from 10 AM – 10 PM. Admission is $35 for adults and $25 for children and seniors. Additionally, admission includes access to Laser Tag, the indoor Glow-In-The-Dark Ropes Course, and the 4D XD Theatre!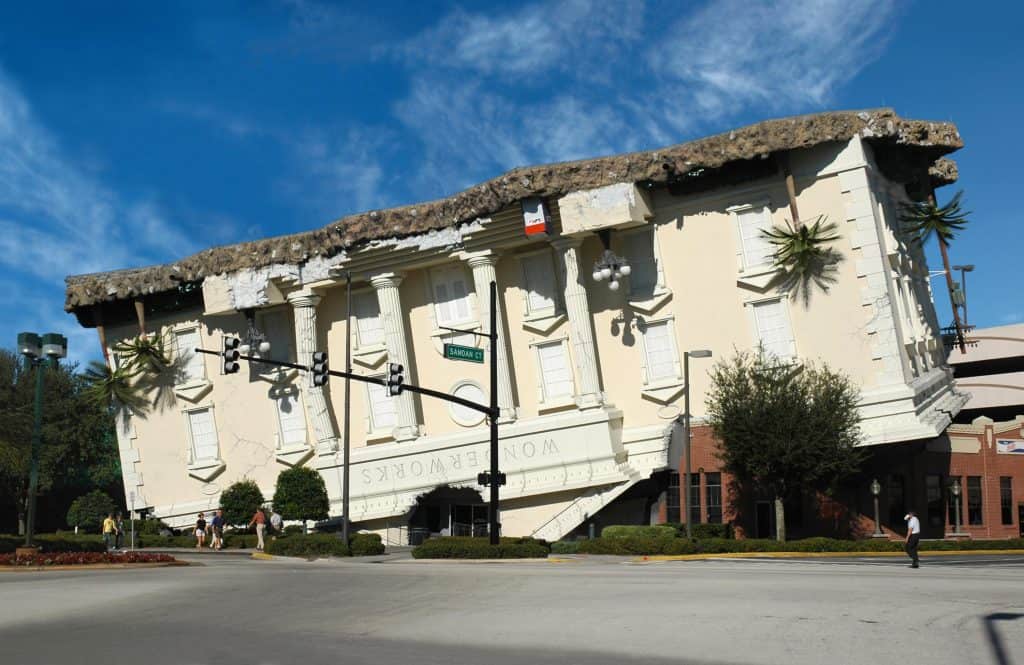 Bass Museum of Art
To experience the most contemporary of modern art, head over to the Bass Museum of Art. Because the Bass is in Miami, it's a must-see attraction on your way to Key West as one of the best museums in Florida!
The Bass seeks to bridge the gap between international contemporary art and the diverse audience of Miami Beach. Moreover, the museum has been a major player in answering the question, "What is art?" by incorporating modern disciplines like design and fashion into their collection.
Consequently, permanent collections include commissioned works by Sylvie Fleury who uses contemporary iconography to suggest irony. You can also see Jim Drain's works who notably uses textiles, specifically yarn!
Outside, don't forget to gaze upon Miami Mountain. The 42-foot tall stack of megalithic boulders creates a sense of romantic minimalism while making reference to many cultures' tradition of stacking stones.
Of all the museums in Miami, the best art classes are found at Art After Hours! Classes include charcoal, experimental watercolors, and kinetic art. If you want to continue your studies at home, you can even take virtual classes with the Bass.
The Bass Museum of Art is open from Wednesday through Sundays from 12 PM – 5 PM. Admission is $15 for adults and $8 for students, seniors, and children.
Kennedy Space Center
Did you know that the most well-known NASA base makes its home in Florida? The Kennedy Space Center, one of the best museums in Florida, lies on Merritt Island in Cape Canaveral, making it the ultimate day trip from Orlando!
If you've ever watched a space shuttle launch, it was probably from this museum in Florida! In addition to housing a stunning collection, the grounds are also home to the Merritt Island National Wildlife Reserve, one of the best parks in Florida.
During your time at the museum, check out the Astronaut Training Simulators where you can go inside the Atlantis Space Shuttle. Then, see replicas of the Mars Rover and test your skills as a recruit! Afterward, check out the U.S. Astronauts Hall of Fame where space explorers are remembered!
Before you leave, make a point to stop at the Space Mirror Memorial. Because it is covered in mirrors, the 24 names of astronauts lost to space emblazoned in black granite are constantly illuminated. Above all, it serves as a sobering reminder that space exploration can sometimes require the ultimate sacrifice.
Because the sheer number of exhibits to see is overwhelming, the Kennedy Space Center has put together a suggested itinerary! However, you can also find an option to customize your own itinerary!
The Kennedy Space Center is open to guests daily from 10 AM – 4 PM. Single day admission is $57 for adults and $47 for children.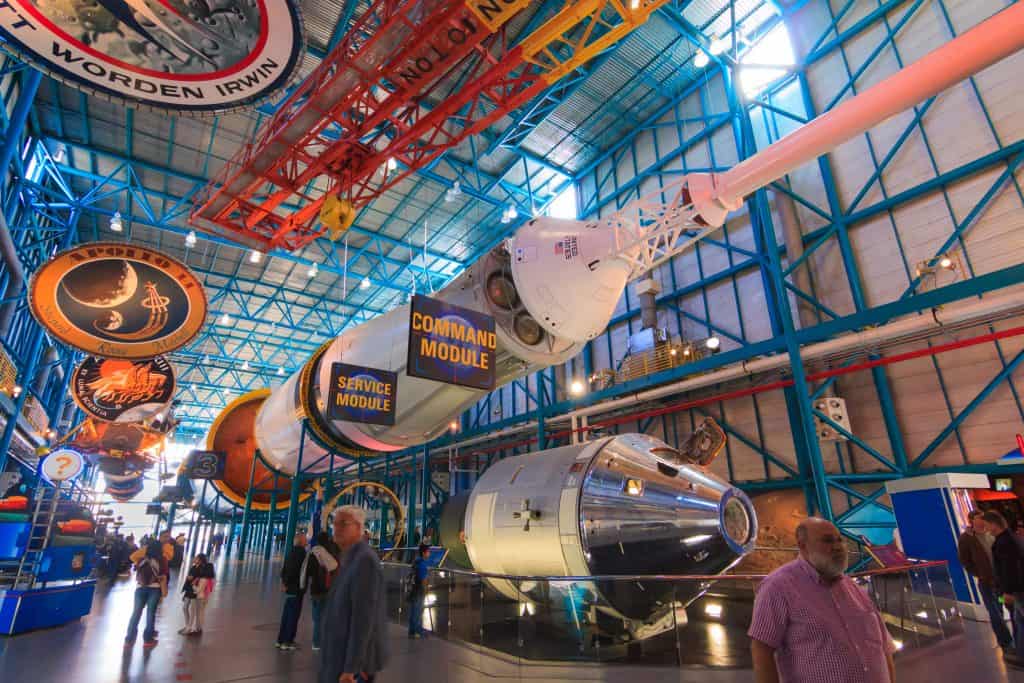 Ernest Hemingway Museum
One of the most interesting things to do in Key West is to pay a visit to the home of Ernest Hemingway. This unique residence is now one of the most interesting museums in Florida, dedicated to all things dedicated to one of America's most respected authors.
Because Hemingway found solace in the tranquil waters of the Atlantic Coast, he made Key West his home. Subsequently, he spent 10 years cultivating his personal home and writing there!
Inside the residence, you'll see the furniture he and his family used. Along the walls, oil paintings from his personal collection hang. Make sure to see the massive chandelier collection of his wife, Pauline.
Outside, the surrounding gardens are lush with gardenias, plumbagos, and powder puffs. Before you leave, make sure to gander at the massive pool. A luxury in Hemingway's time, it lights up in the evening. It was described to look like "luminous frogs in a green fire."
Meanwhile, throughout the grounds, 40-50 polydactyl (six-toed) cats run free! These cats are all descendants of Hemingway's first six-toed cat, Snow White. Consequently, Tabbies, Calicos, and Tortoise-shell cats with six toes make the museum their home. They are all named after celebrities, in Hemingway's tradition.
The Ernest Hemingway Museum is open from 9 AM – 5 PM every day. Admission is $16 for adults and $6 for children.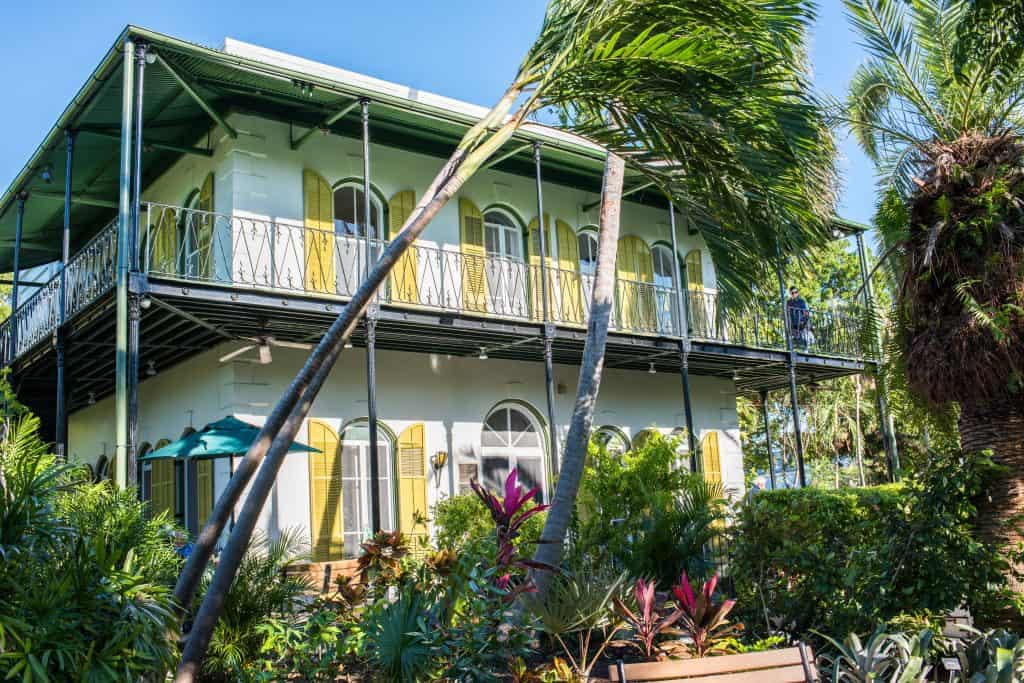 Vizcaya Museum & Gardens
Previously the Villa Vizcaya, this was formerly the villa and estate of businessman James Deering. Overlooking the Biscayne Bay, this is a gorgeous attraction to visit in Miami and one of the prettiest museums in Florida.
Because of its timeless Mediterranean-style architecture, a visit to the Vizcaya is like taking a tour through the Gilded Age. As a result, the 32 decorated rooms and 10 acres of gardens have been pristinely preserved.
Only the first floor is open to the public, but this still includes several reception rooms, the Music Room, and the Dining Room. You can also see a layered collection of artifacts intended to suggest the passing of time.
Once you step out into the gardens, you'll be transported to Europe. This because the gardens are reminiscent of those from 17th and 18th century Italy and France. Low hedges in geometric patterns divide the garden into a series of rooms. Admire the sculptures made of porous coral stone!
The Vizcaya Museum & Gardens is open on Thursdays through Monday from 9 AM – 4:30 PM. Admission is $22 for adults with discounts for children and military.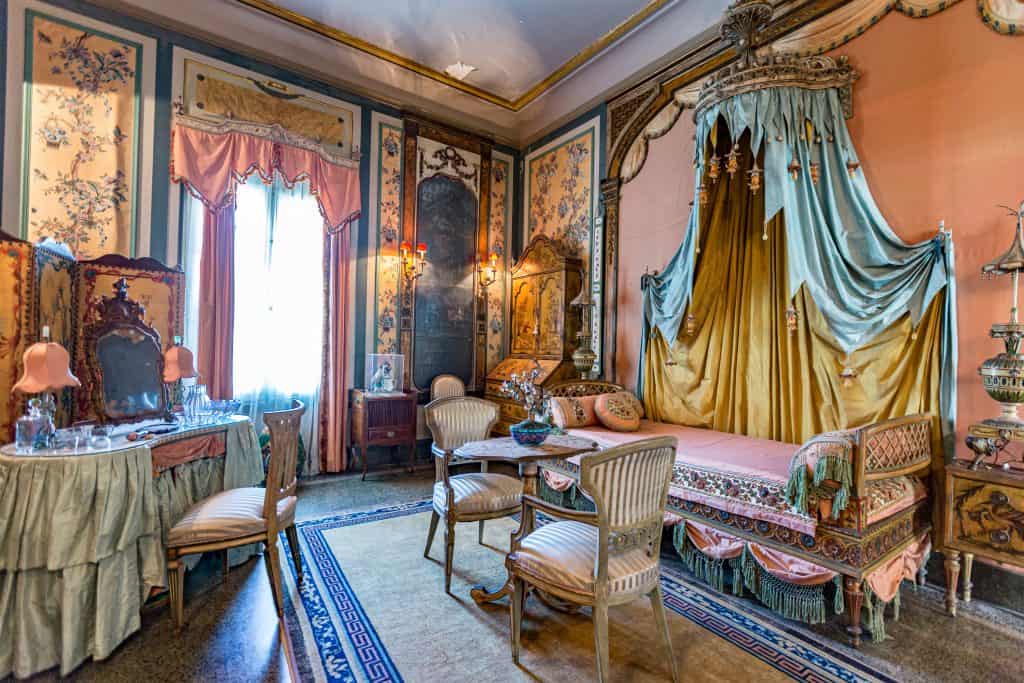 Florida Museum of Natural History
Within the University of Florida, you'll find the Florida Museum of Natural History, a must-see attraction in Gainesville! In fact, this is one of the nation's top five natural history museums!
Because the museum takes you through the history of Florida, fossils can be found from the 5 geological time periods of Florida. Archeology exhibits include artifacts from the Caribbean, Southern Florida, and Latin American Art.
Additionally, you can see a cave and hammock forest exhibit, a mangrove boardwalk, and a Calusa leader's house, and Native American Legacy gallery.
As a result of being on the UF campus, many research projects are in the works! Students and their supervisors currently are working on digitizing fossils and mapping the biodiversity and global change along the Panama Canal.
Before you leave, check out the Discovery Zone for children. Engage your kids with interactive games with science-oriented goals. You can also visit the Butterfly Rainforest, home to 50 species of butterflies with 1,000 specimens total!
The Florida Museum of Natural History is open from Mondays through Saturdays from 10 AM – 5 PM and Sundays from 1 PM – 5 PM. Admission to the museum is free, but admission to the Butterfly Rainforest is $14 for adults and $12 for children.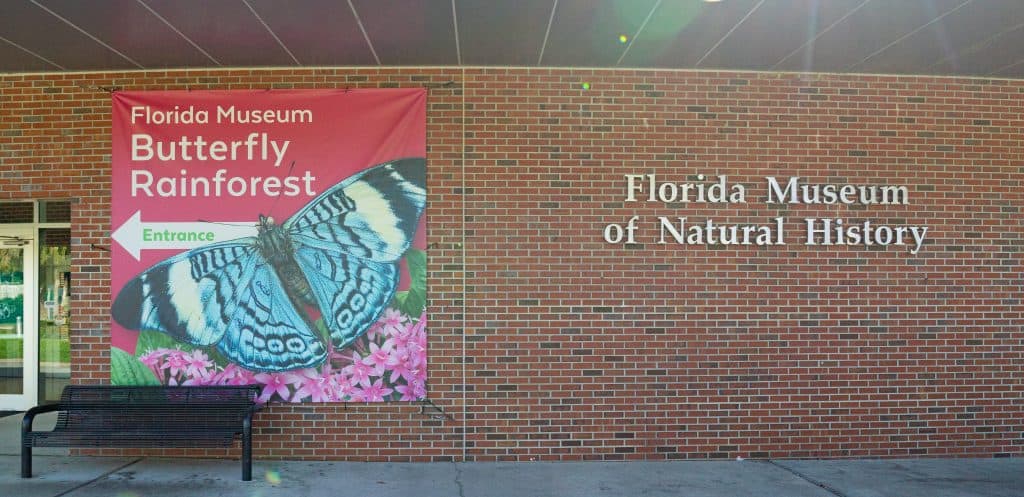 Orlando Auto Museum
At Dezerland Park you'll find one of the most unique museums in Florida. Because the Orlando Auto Museum is totally dedicated to cars, it is incredibly popular and a perfect place to bring the family!
The Orlando Auto Museum houses the world's largest collection of Hollywood cars! For example, in the Hollywood Room, you'll see Batmobiles and the cars of James Bond. This is also the home of the rare 2-door Chrysler Imperial!
Inside the specialty car lounge, you'll see restored vintage cars that span the decades including micro cars and vespa scooters. Displays chronicle their impact on automotive history.
Hosting an event? Choose from 10 unique spaces that can hold up to 10,000 people. Your conversation starters will include vintage Rolls Royce limousines and Harley Davidsons. There's even a second story catwalk from which to admire the cars!
After you're done at the Auto Museum, Dezerland Park is also home to many other activities. Choose from the Pinball Palace, Bowling, a virtual reality roller coaster, a go-kart race track, and more!
Because this museum is opening in the very near future, we unfortunately do not have hours of operation or admission prices. We will update immediately when more information is available.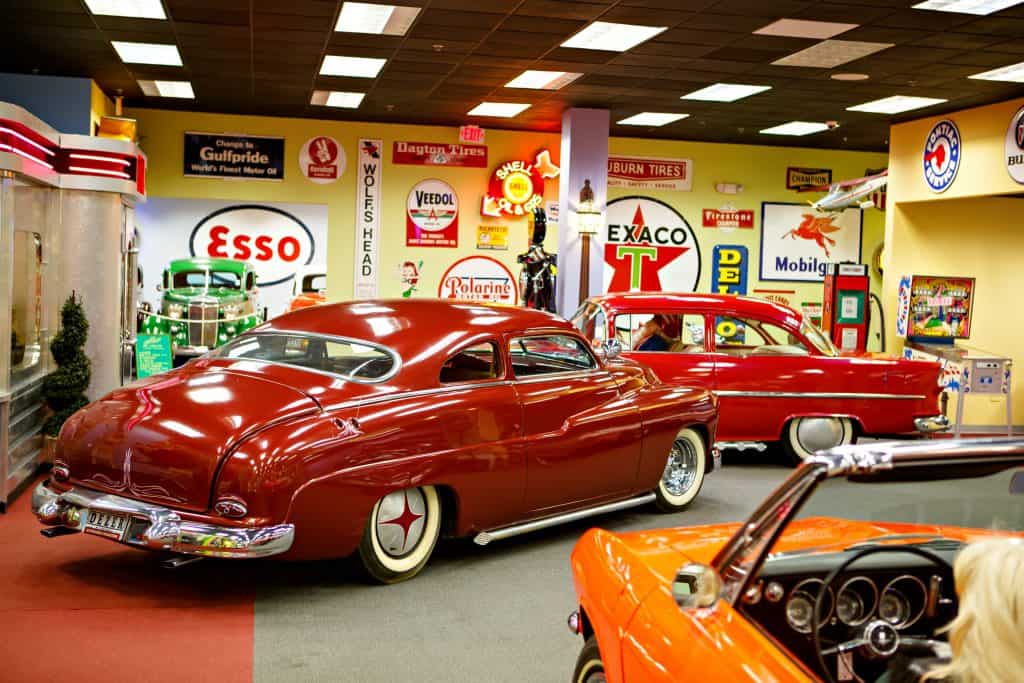 Did You Find This Post Helpful?
If so, we would love to keep in touch! We enjoy seeing photos and comments about your experiences in Florida! You can follow us on Instagram and we will repost your photos on our feed and comment too! Just tag us at @floridatrippers and hashtag #floridatrippers. We can't wait to see your travels!