Did you spend HOURS trying to plan your trip to Florida? Don't have much time on your hands to figure it out yourself? Horrible at trying to piece things together and rather leave it to someone else? We hear you!
We are here to hold your hand and help walk you through planning your dream 5-day Florida Keys Itinerary, step by step!
We have taken all the guesswork out of planning so that you can get inspiration and have a solid starting base from someone who loves the Florida Keys and has been many times.
This detailed itinerary ebook and planning databases are delivered immediately to your inbox without all of the extra spam!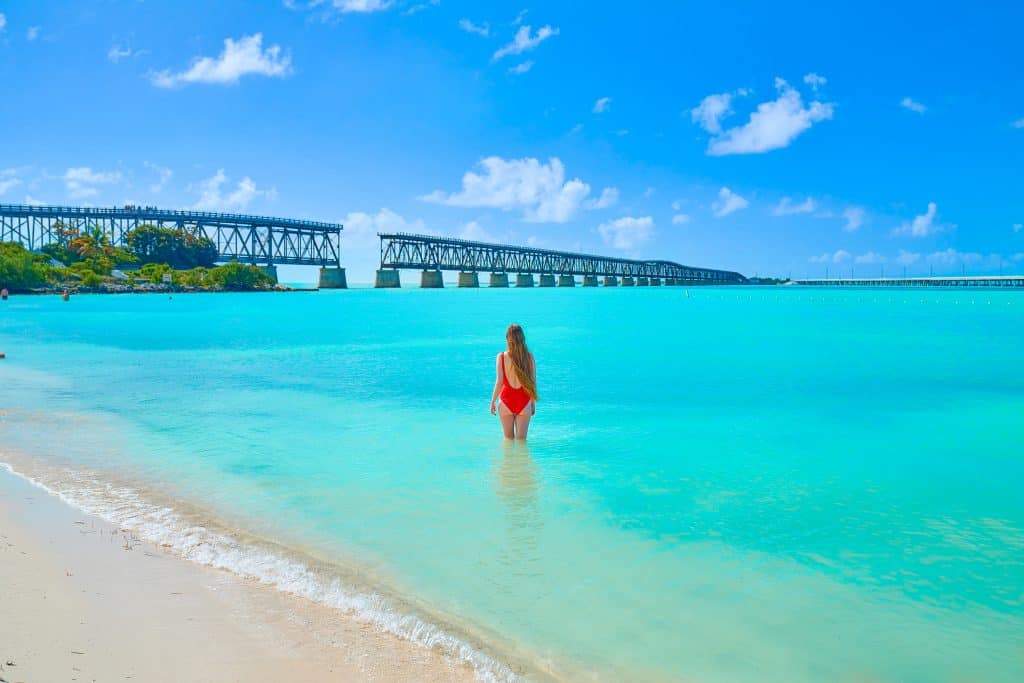 What Is Included In The Guide?
34 detailed pages
3 customized itineraries
Day by day instructions
Driving distances and times
Daily schedules
Pro tips
Dining reccomendations
Tried and tested tours and activities
180+ extra suggestions so you can mix and match
Google sheets itinerary for easy printing
Transportation & lodging spreadsheet
Finance tracking spreadsheet
Voting options for loding and attractions
Blank itinerary
Here's A Preview Of The Florida Keys Guide: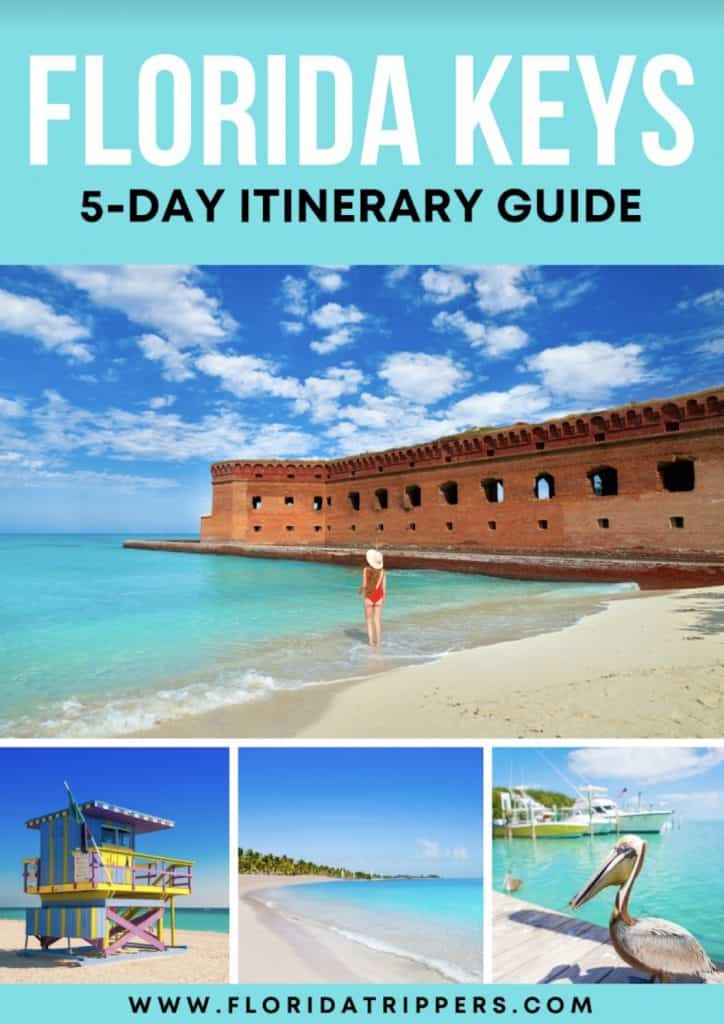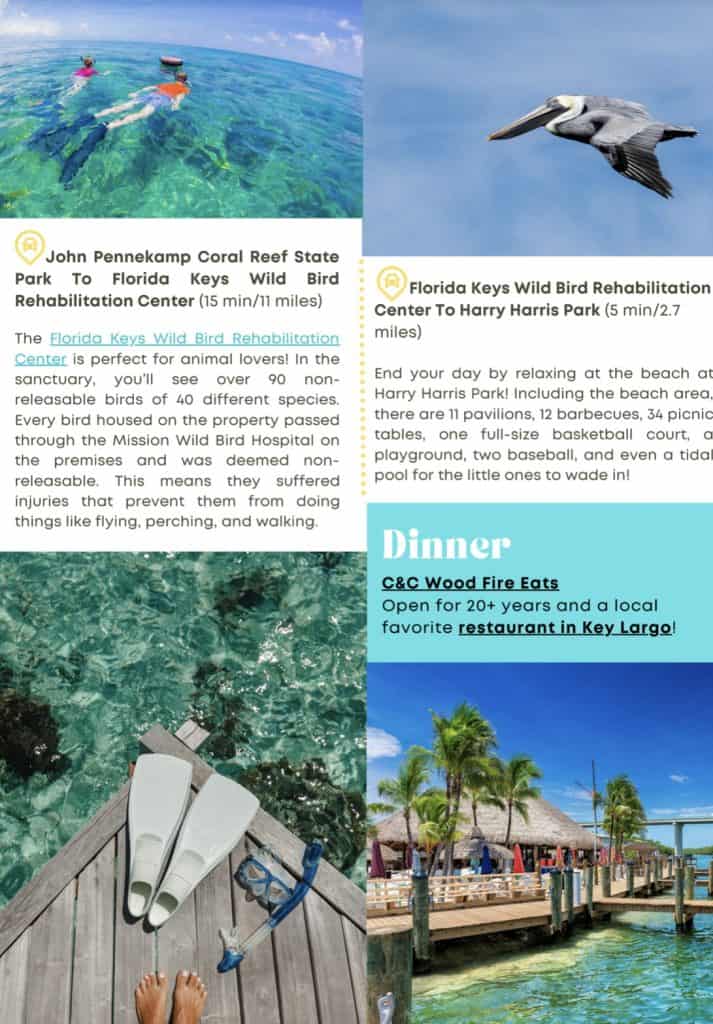 Three Customized Itineraries
In this downloadable E-book, you will find three hand-customized itineraries. There are three options because every traveler is different! One of our itineraries is very scuba and snorkel-focused, so if this is something that you like to do, it is perfect for you (itinerary 3!)
Other itineraries focus on different things and allow you to pick and choose what you like best. Don't like swimming and prefer to be on a beach or a boat? No worries, we have something for you too!
The reason that this e-book and these guides have 3 separate customized itineraries, is because we know that one size doesn't fit all and we want you to get the most bang for your buck!
Detailed Itinerary Database
Once you have had your three planned itineraries, you will also receive access to our detailed itinerary database. This database provides you with our recommendations for activities, accommodations, and restaurants, and links out to each place to stay or eat for your ease of planning.
The itinerary database allows you to see all of the suggestions in one place so you can pick and choose what works best for you. This way, you can swap out activities and meals as you choose. It also allows you to browse hotels and vacation rentals and choose where you want to stay each night!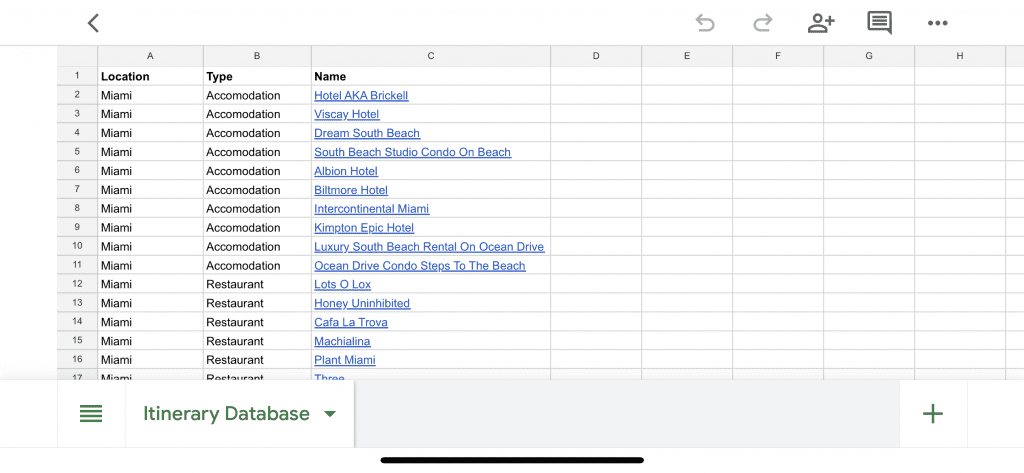 Travel Planner Helper
Coupled with your detailed itinerary database and one of the 3 itineraries in your e-book, this "Travel Planner Helper" is here to aid you in bringing it all together. Feel free to use as many or as few of the pages as you like.
The Travel Helper includes a Google Spreadsheet to help you track your general information, finances and how much you are spending on the trip, transportation options, and lodging options.
There are also two sheets that allow your group to "vote" on the best accommodations and best attractions per location. Simply plug in your favorites from the "detailed itinerary database" and have everyone in your group write "1" on their favorites. Then, the votes will be tallied!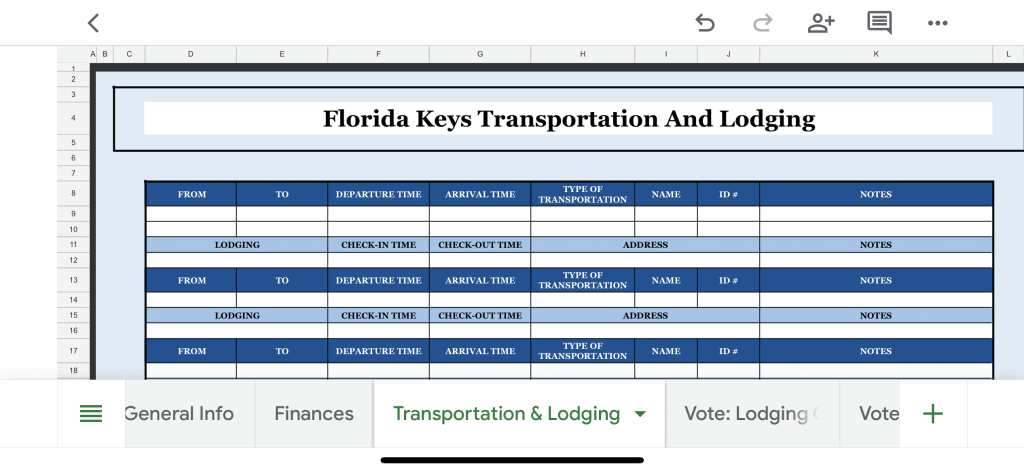 Google Sheets Itinerary
We provide you with these Florida Keys itineraries in a beautiful e-book format. We also provide the itineraries in a "Google Sheets" format where you can easily delete and re-add whatever you want to create the custom itinerary of your dreams.
Blank Itinerary
Finally, we also provide you with a blank itinerary format in Google Sheets so you have a clear picture if this is the way you prefer to plan. Use the above Google Sheets itinerary if you prefer more handholding, use this blank itinerary if you want to plug it all in yourself!
Don't forget, this Florida Keys Itinerary Planning Pack is delivered instantly to your inbox with no added spam!! For more questions, join our private Florida Trippers Facebook Group!
Get This Complete Bundle + Ebook For $19.99
Commercial use of any of the products purchased on this page is prohibited. Due to the digital nature of this product, there are no refunds, returns, exchanges once purchased. Thank you for understanding!
Please note that due to the ever-changing nature of travel, some links may be broken. If you find a broken link, please Google the business and look for their website for the latest information. We do our best to update and this was last updated in 2022. Thank you for understanding!