Are you looking for the most delicious restaurants in Naples, Florida? Look no further! This guide has all of the best restaurants in Naples that everyone should try.
There are so many fantastic things to do in Naples – and enjoying the food scene is definitely one of them. The best food in Naples centers around Italian cuisine and seafood, but that's far from all that this Floridian city has to offer.
Try everything from Persian plates to French food to Japanese dishes. There's such a wide array of different culinary cultures in Naples! You'll likely be able to find a couple of fantastic 5-star restaurants in Naples serving whatever you're craving.
If you want to know where to eat in Naples, Florida, keep reading and get ready for your stomach to grumble!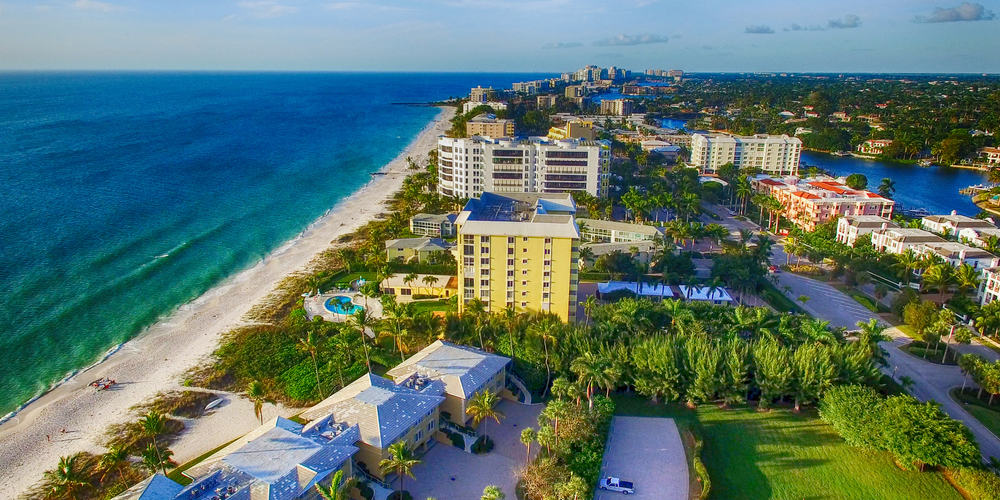 20 Best Restaurants In Naples, Florida You Must Try
The Turtle Club Restaurant
As one of the only beachfront restaurants in this Floridian city, the Turtle Club Restaurant is one of the top restaurants in Naples, simply for the location alone. Situated right on the shores of the Gulf of Mexico, it's definitely a special dining experience. That said, the amazing food at the Turtle Club Restaurant isn't anything to scoff at either.
While dipping your toes in the sand and watching a wonderful Floridian sunset, you can savor your pick of tasty dishes. Start with the famous oysters turtlefeller, take a bite of the scrumptious coconut fried shrimp, or go for the roasted lobster tail and petite fillet.
And after you finish your seafood-focused meal at Turtle club Naples, finish it off with a slice of key lime pie or a fantastic wild berry tart.
This is also one of our favorite seafood restaurants in Naples!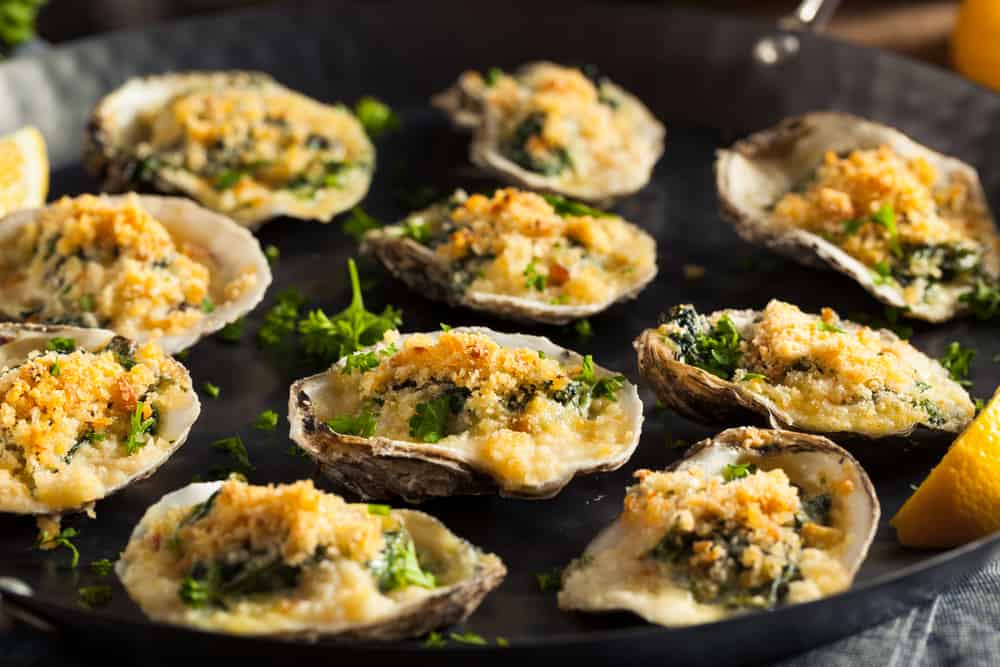 Sails Restaurant
Sails Restaurant is consistently named as the place to get the best seafood in Naples. Despite the fact that Sails only opened in 2018, this Naples restaurant has already put itself on the map.
Open for dinner in Naples, this elegant eatery specializes in Mediterranean cuisine. So while you sit at a table covered in a pressed white table cloth and lit with a flickering candle, you can enjoy your pick of amazing dishes.
As with many sophisticated restaurants, Sails Restaurant gives guests the option to choose between a prix fixe tasting menu or a traditional a la carte menu. With the prix fixe tasting menu, you'll be able to enjoy four mouthwatering courses.
And with the a la carte menu, you can choose the number of dishes you'd like to enjoy. Start with the wood-grilled octopus appetizer, delight in the acquerello risotto with Australian tiger prawns, and savor the fantastic valrhona chocolate souffle.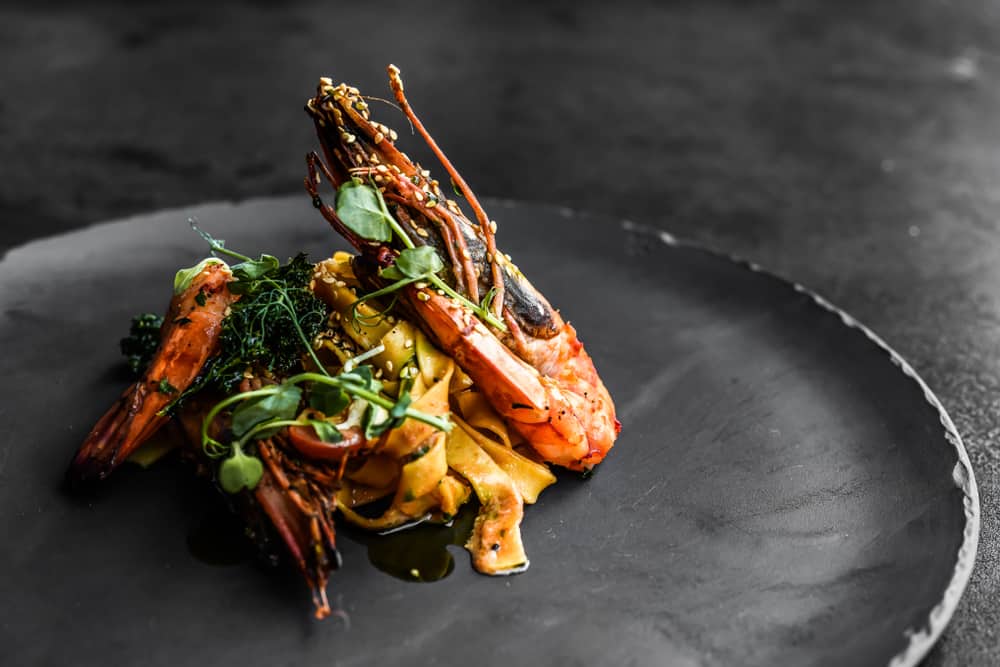 The Bay House
The Bay House is sort of like a surf and turf-inspired restaurant. While you can get some of the best seafood in town from this waterfront restaurant, you can also order an amazing juicy steak. No matter what you order, you will enjoy some of the best food in Naples, Florida!
Open for dinner, there are many dishes that The Bay House is known for. Bite into the crispy fried oysters, slurp up St. Augustine Stew, cut into a 12-ounce prime New York steak, and try their signature, the "sea BLT."
And why not pair your lovely meal with a glass from their extensive wine menu? The rest of the menu is pretty consistent with the surf and turf idea, so The Bay House does not have many options for vegetarian and vegan guests.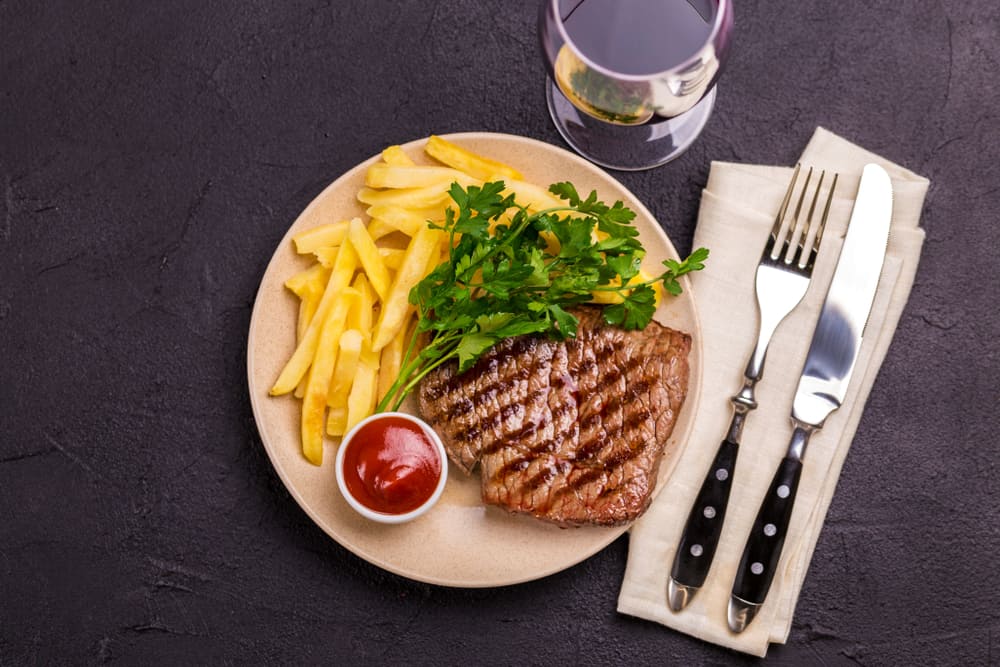 21 Spices
Anyone who knows the basics of cooking Indian cuisine knows that you need a wide array of spices. So as the best contemporary Indian restaurant in Naples, 21 Spices is aptly named.
Open for dinner, you can choose to order tandoori Pacific salmon, spicy sikandari lamb shank, or the classic chicken tikka masala.
As a plus, 21 Spices also goes all out to cater to vegan and vegetarian friends, as this restaurant has a dedicated vegan menu with delicious dishes like Anuli's vegetable tikka masala, aloo gobi, and green bean vindaloo.
The spices don't just extend to the food. There's also an entire wall of 21 Spices dedicated to showing off the many spices used in the restaurant and in Indian cuisine in general. When combined with the dim mood lighting and Indian-inspired light fixtures, this Naples restaurant boasts quite a unique and inviting atmosphere.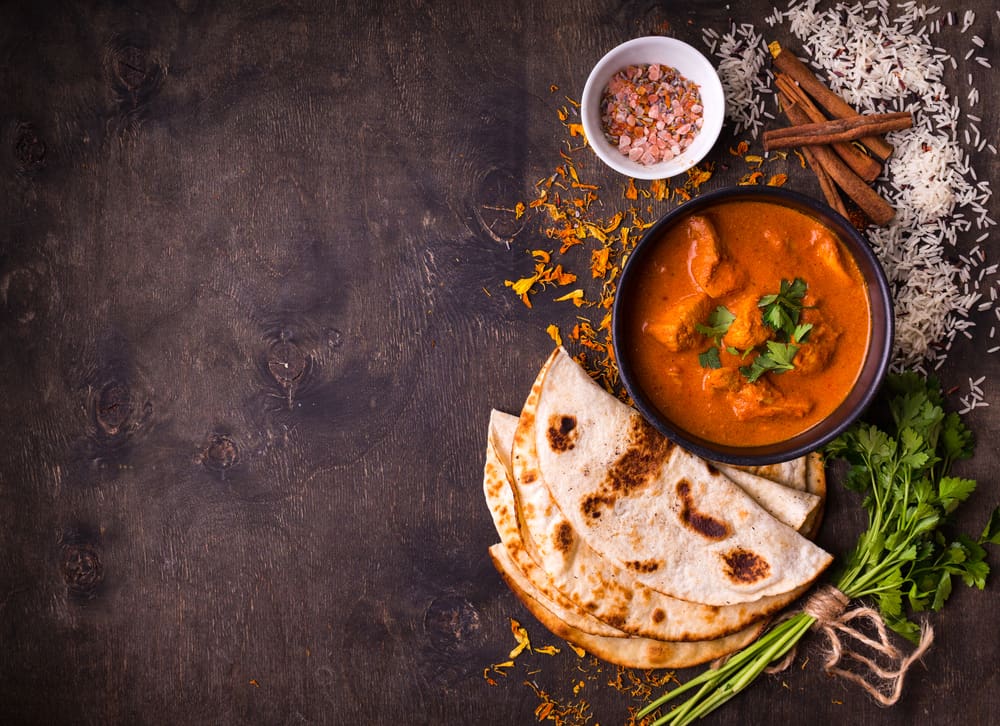 Sea Salt
Sea Salt is undoubtedly one of the best restaurants in Naples. Chef Fabrizio Aielli specializes in blending and enhancing flavors. As a matter of fact, Sea Salt got its name from the fact that Chef Aielli uses 130 different types of salt from around the world to infuse his dishes with lovely subtle flavors.
Sea Salt is open for both lunch and dinner. At lunch, enjoy some shrimp tempura, a mahi mahi sandwich, or house-made pappardelle.
At dinner, savor the salmon poke, the braised veal ravioli, or the deboned whole branzino. There is also the option of a four-course prix fixe menu.
Regardless of what you order, don't forget to finish your meal off with a caramelized olive oil cake or coconut key lime semifreddo.
Bar Tulia
While Osteria Tulia is often named as the best Italian restaurant in Naples, Bar Tulia has the same caliber of delicious food with a livelier atmosphere. As a matter of fact, Osteria Tulia and Bar Tulia use the same kitchen and are owned by the same person, so you know that the food will be just as delicious.
Run by Chef Vincenzo Betulia, Bar Tulia serves up many of the Betulia family's cherished Italian recipes. Feel transported to Italy as you devour the casoncelli pasta with forest mushrooms, go for the wild pizza atomica that features shishito peppers and black garlic, or take advantage of Naples' fresh seafood by ordering the grilled salmon with broccolini. There are some vegan and vegetarian options as well.
Considering that Bar Tulia is, well, a bar, we'd be remiss to brag about this restaurant without giving a few drink recommendations. Try the island-inspired Under the Palms, opt for the bourbon-heavy Basilica, or go for a shot of tart Tulia Limoncello.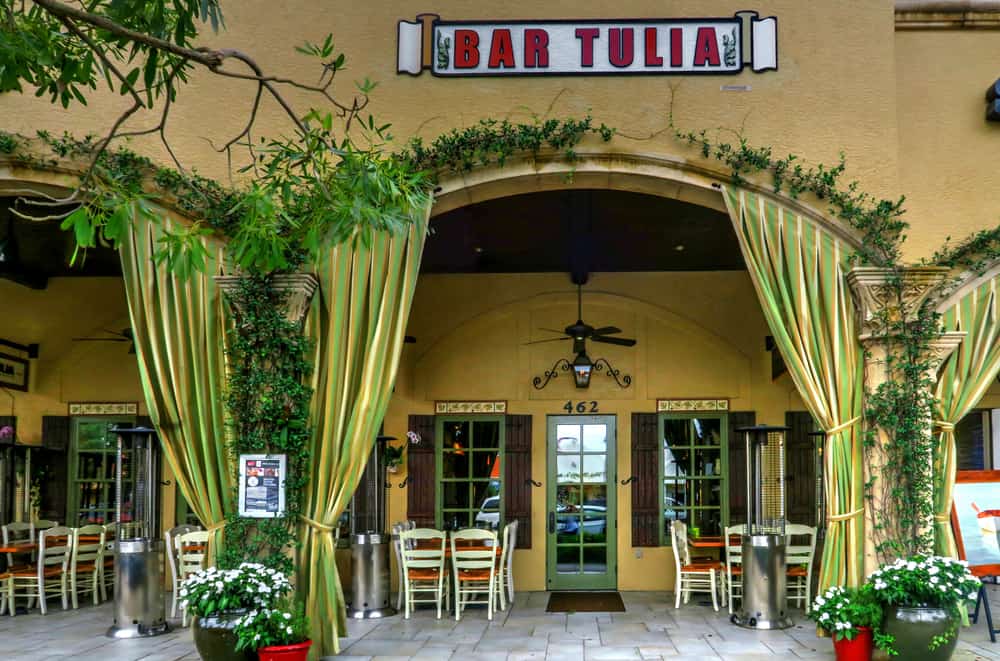 Bha! Bha! Persian Bistro
Persian cuisine isn't widespread in the U.S., so if you get the opportunity to try it, you definitely should. In other words, you should definitely pay a visit to Bha! Bha! Persian Bistro if you find yourself in Naples, Florida.
Persian food is heavy on braised meats, dried fruits, and exotic spices like saffron, turmeric, and cinnamon – and you'll find all of these bold flavors at Bha! Bha! Persian Bistro. Savor the popular braised lamb shank "ghormeh sabzi," expand your palette with the spicy Tabrizi apricot chicken, or try the innovative pomegranate lacquered fresh salmon.
As an added bonus, because Bha! Bha! Persian Bistro is based in South Florida, you'll also find a surprising number of seafood dishes, including the beloved Persian-style seafood paella.
Vegetarian and vegan friends – don't worry! There's plenty for you as well! Try the flash-fried eggplants, aash soup, or one of the many yummy salads.
Since Bha! Bha! Persian Bistro is one of the best restaurants in Naples, you'll want to make a reservation in advance.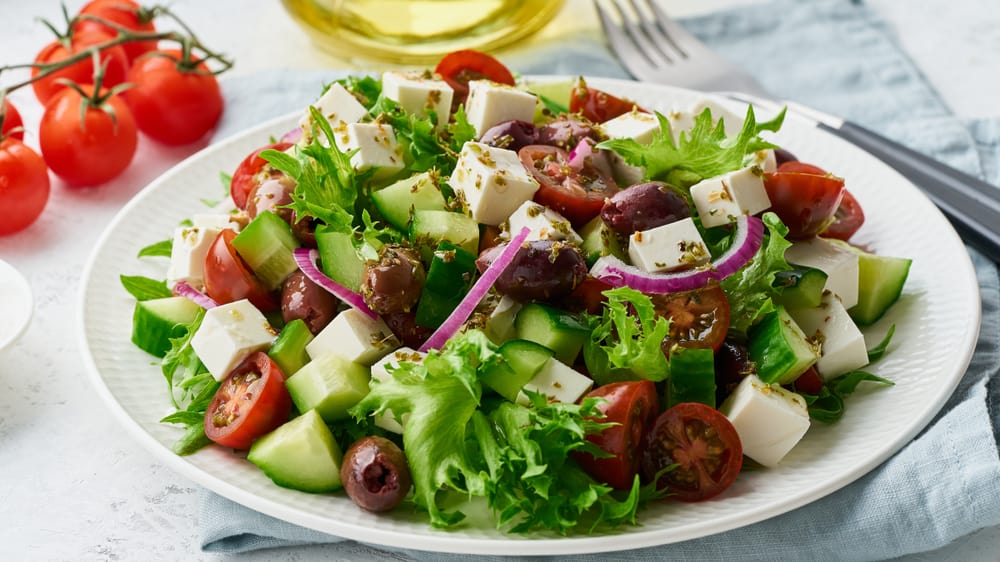 Jane's Garden Café
Jane's Garden Café, which also goes by Jane's Café on 3rd, is where you want to go for breakfast, brunch, or lunch in Naples. Sit under lovely pink umbrellas and delight in whichever dish you decide to order.
While Jane's Café is open for breakfast, brunch, and lunch, you can order anything off the menu when they're open. So while you can definitely order the fabulous French toast stuffed with raspberries for breakfast and the popular crab cake melt for lunch, you could also swap those two meals if you'd like as well.
This is definitely one of the best Naples, FL, restaurants perfect for starting your day off right!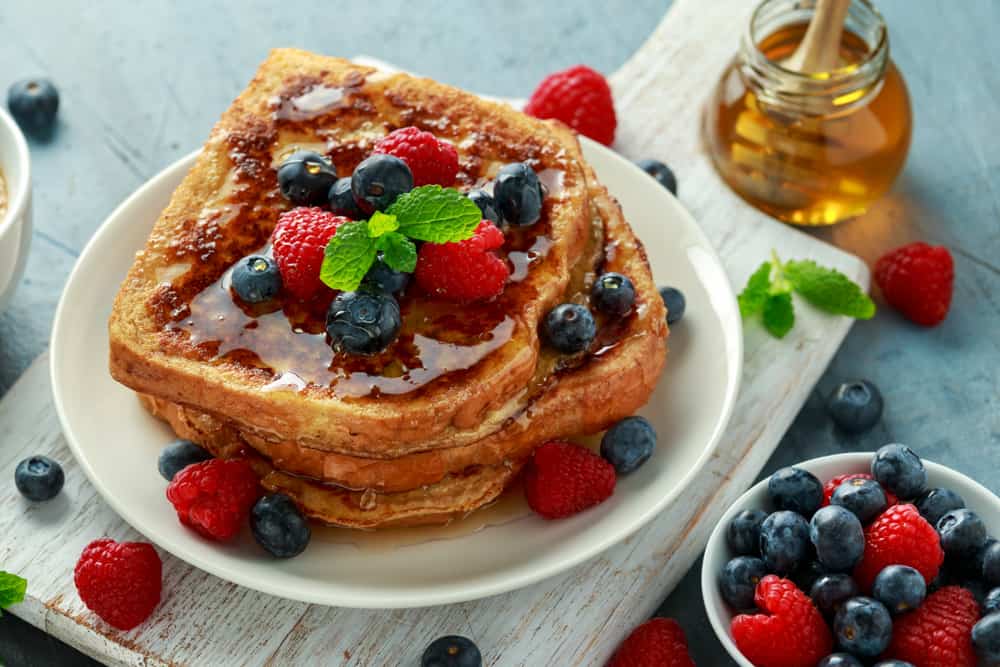 The Local
With the entire menu developed based around locally grown and harvested ingredients, the name of The Local is very appropriate. So as you eat at this Naples restaurant, you'll not only be supporting this establishment but all of the local farmers and fishermen that helped provide the fresh ingredients.
This farm- and sea-to-table restaurant is filled with mouthwatering menu items. Start off with the grilled peach and pistachio appetizer, then devour the braised lamb stroganoff as your entrée, before finally biting into the cinnamon-dusted zeppoli for dessert.
The Local also has quite a few vegan and vegetarian options, such as the vegan mushroom risotto or the vegan burger. As an added bonus, it has specific menu items dedicated to those on a keto diet as well. This is one of the best restaurants near Naples for all diets.
Brooks Burgers
Undoubtedly, the place to get the best burgers in Naples is Brooks Burgers. With four locations in this Floridian city, Brooks Burgers has made a place for itself in Naples. If you are not craving seafood, this is one of the best Naples restaurants for you!
Brooks Burgers offers both traditional burgers and burgers with a fun flair. While you can definitely get the classic burger, you can also opt for the pesto and goat cheeseburger, Rylee's ragin' Cajun burger, or the famous donut burger.
While burgers are the most popular item that you can get from this Naples restaurant, Brooks Burgers does offer a few other items, including hot dogs, sandwiches, and even a few seafood dishes.
As for our vegan and vegetarian friends, all of the patties can be swapped for veggie burgers. And if any toppings don't accommodate your diet, you can simply ask for those to be removed.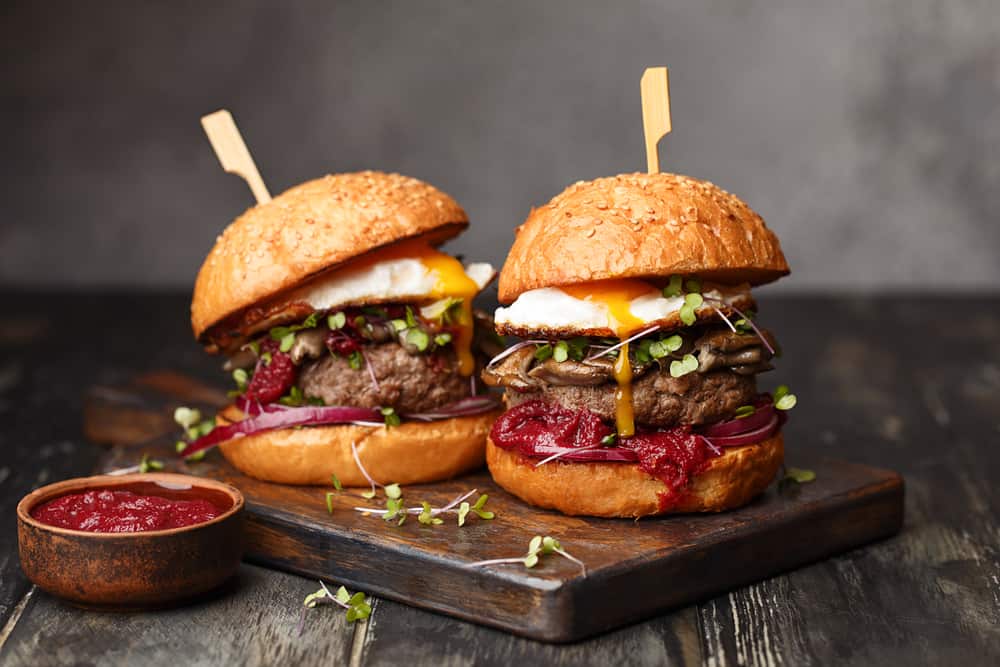 7th Avenue Social
If you are looking for what to eat in Naples, you should know 7th Avenue Social is one of the best eateries in town, not just because of the food, but also because of the overall atmosphere. With live music, a chalk wall, and lively crowds, 7th Avenue Social is a fun place to be. Then, add fantastic food on top of that, and what more could you ask for?
The dishes at 7th Avenue Social are at a level of luxury that contrasts with the energetic atmosphere – but not in a bad way. Typically, the food has a modern American feel. And while we'd love to list some of their best dishes, the menu changes week after week. Basically, when you show up at 7th Avenue Social, get ready for a lot of awesome surprises.
Caffe dell'Amore
Caffe dell'Amore is one of the fanciest restaurants in Naples. And you can see this classiness right when you walk in thanks to the pressed tablecloths and miniature chandeliers.
The food is just as fancy as the interior design. If you feel like having pasta, opt for the white truffle sacchettini. If you'd prefer something a little heartier, the Veal Osso Buco alla Milanese might be more your style. Or if you want to try some of that South Florida seafood, the snapper alla puttanesca is a great choice.
And you certainly can't forget about dessert at this fancy Italian restaurant! Will you choose to delight in a cannoli, tiramisu, or gelato?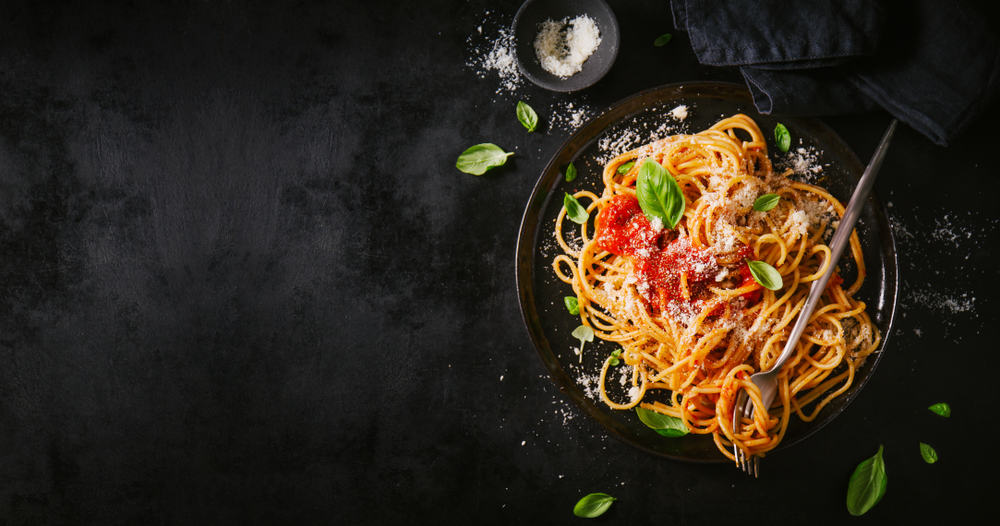 The French
Thanks to its simple French fare, The French is definitely one of the best restaurants in downtown Naples. This elegant restaurant doesn't bother with the latest culinary trends but instead focuses on the roots of French cuisine.
Open for both lunch and dinner, you can enjoy a wide range of scrumptious French dishes. For lunch, try fried squash blossoms, grilled tuna niçoise salad, Croque madame, or duck leg confit.
For dinner, start with lamb loin carpaccio, cut into the pan-roasted black grouper, and finish with a summer lemon crème Brulee. In the summer, there's also the option of a three-course prix fixe menu.
If you are looking for great restaurants in Naples, you need to make a reservation at The French!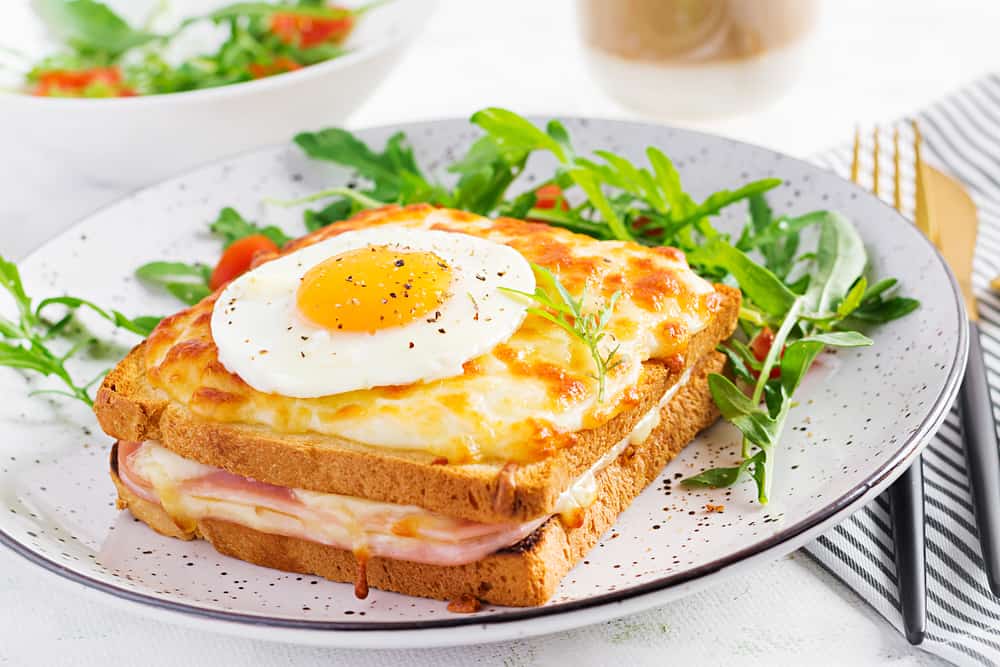 Campiello
At Campiello, you know you're getting the best food. With rustic Italian cuisine cooked in an open kitchen, you'll be able to watch your food be prepared right in front of your eyes.
Like many of the Italian restaurants in Naples, you'll have your choice of pasta, seafood, or meat at Campiello. Will you choose to eat cacio e pepe pasta, sauteed snapper piccata, or balsamic-glazes short ribs?
No matter what you choose, it's bound to be delicious. Campiello's menu is also quite accommodating to gluten-free and vegetarian guests.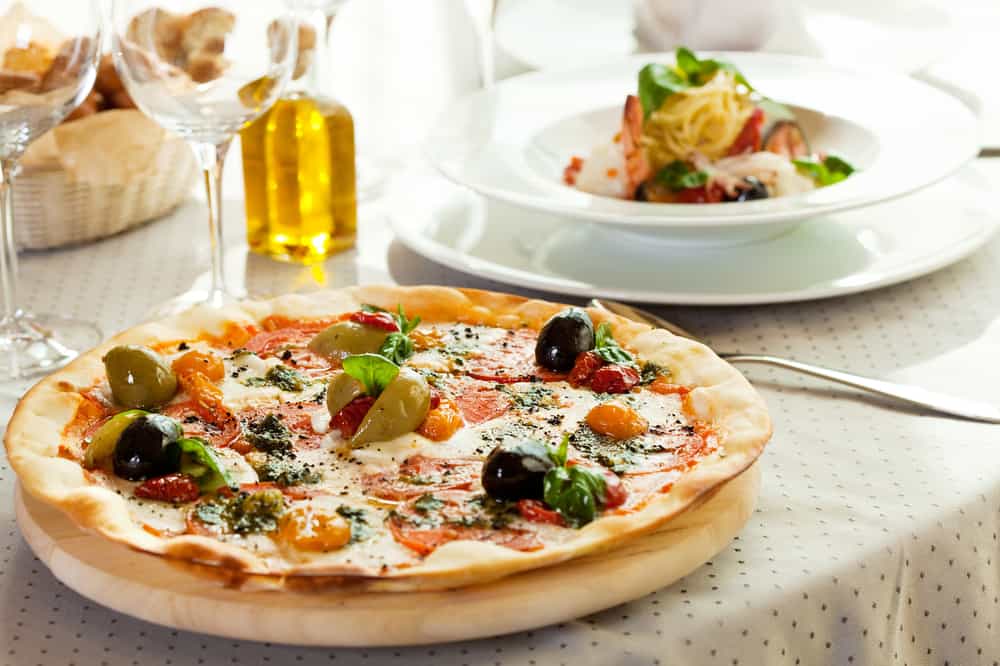 Dorona
With Bar Tulia, Caffe dell'Amore, and Campiello, there's a ton of competition when it comes to Italian restaurants in Naples – and Dorona adds to it.
Open for both lunch and dinner, the two menus offer vastly different plates. At lunch, it's a little more casual. Try the swordfish Rueben or the rigatoni.
For dinner, you can delight in something a little fancier, like the filet mignon, Jackman Ranch beef tartare, or the lamb scottadito. And don't forget to pair your meal with a glass for Dorona's extensive wine menu.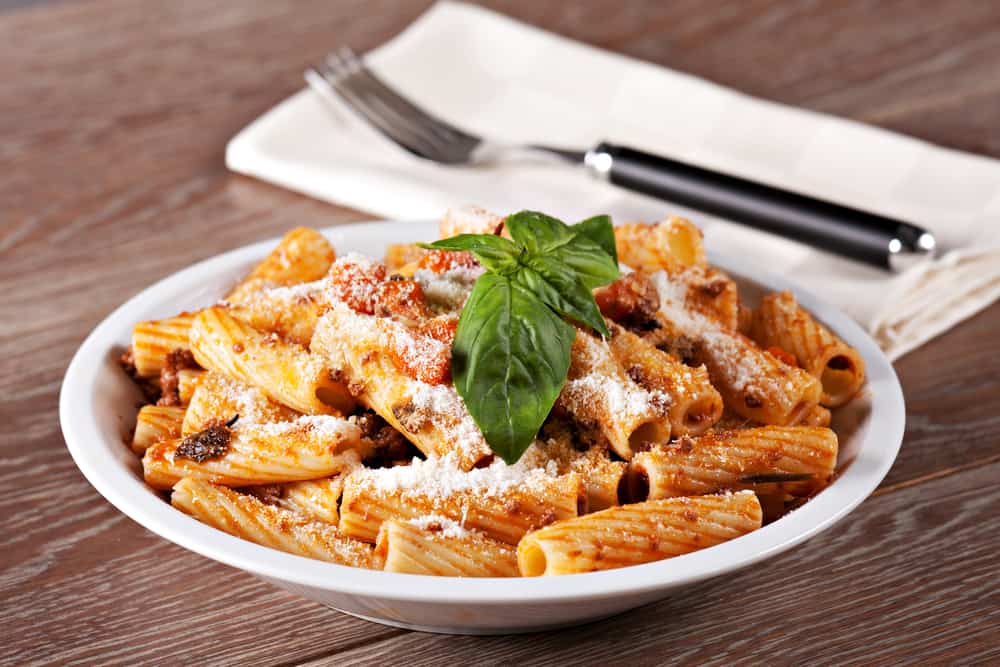 Namba Ramen & Sushi
The best restaurants in Naples, Florida, span a wide variety of cuisines, and Namba Ramen & Sushi adds to this diversity. Specializing in Japanese food, Namba Ramen & Sushi whips up many of the most popular Japanese dishes.
While at this wonderful Naples restaurant, you can order rock shrimp tempura, salmon teriyaki, or the spicy yellowtail maki roll.
But the real highlight is the ramen. With a broth that takes 17 hours to make and noodles imported directly from Japan, the ramen at Namba Ramen & Sushi is absolutely delicious. A few of the favorites include beef Hayashi ramen, Hakata classic ramen, and vegan ramen.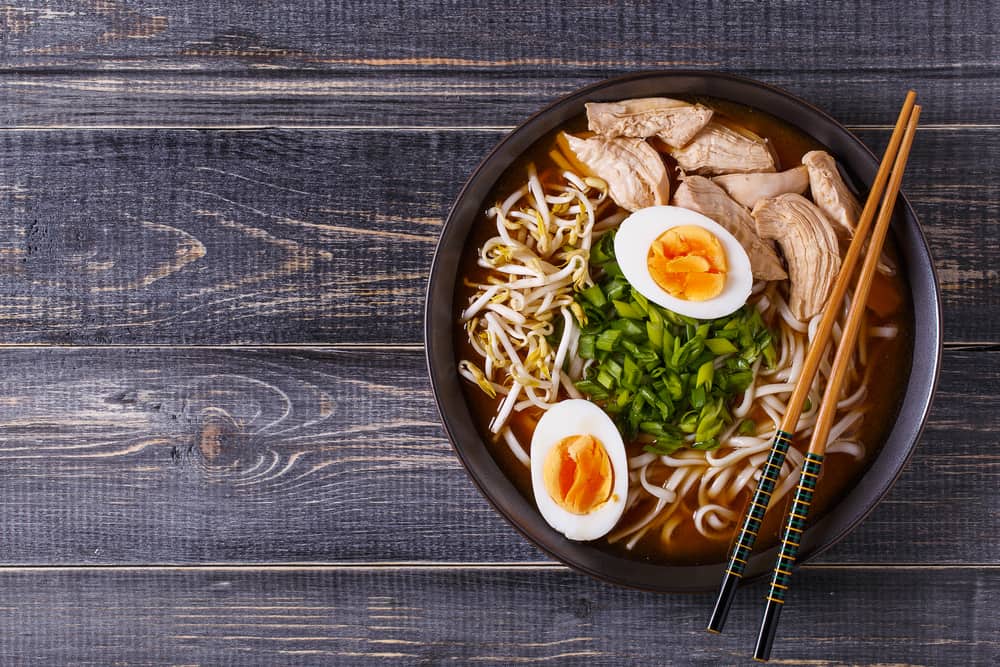 Parmesan Pete's
Parmesan Pete's is another great Italian restaurant to try while in Naples, Florida. Chef Peter Della Rocca opened his Naples location in 2012 and as a fourth-generation Italian restauranteur, you know the food will be good!
Lunch is served Monday through Friday and dinner all week. Stop by for lunch and order the meatball sliders, the Italian lobster mac & cheese, or the linguini clam sauce.
The dinner courses will get your mouth watering. Order the pappardelle & sea scallops, the rigatoni basil & tomato, or the Milanese chicken.
Of course, a dessert of cannoli, gelato, or cheesecake is the perfect way to end the meal! Dining in Naples doesn't get better than this!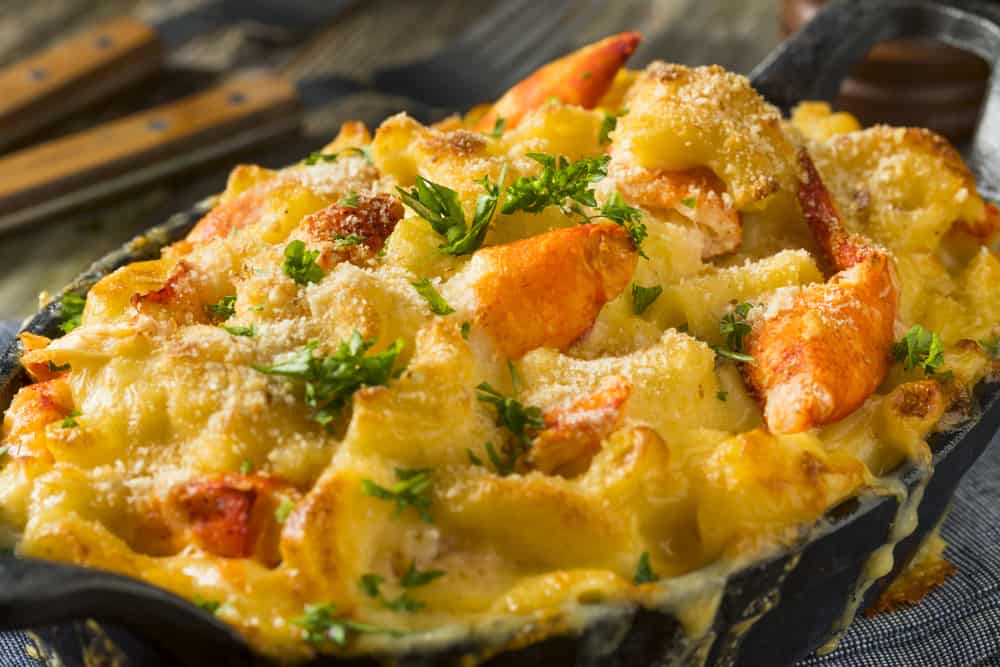 USS Nemo
If you love a good nautical-themed restaurant, you should check out USS Nemo. With portholes along the wall, you will fill as if you have gone underwater in a submarine.
With award-winning cuisine, it is no wonder that USS Nemo is often voted one of the top restaurants in Naples. Come decide for yourself how this restaurant ranks.
For lunch, enjoy a flash-seared tuna pizza, shrimp po'boy, or one of the poke bowls.
Your dinner in Naples menu includes miso broiled sea bass, tuna foie gras "Wellington," or sauteed veal sweetbreads. Vegetarians and vegans can order the miso-glazed tofu, Admiral Tso's cauliflower, and one of the house salads.
Don't forget to save room for one of the many desserts. Choose from fresh coconut cream pie, key lime cheesecake, sorbet, ice cream, or more. You can also try one of the dessert wines.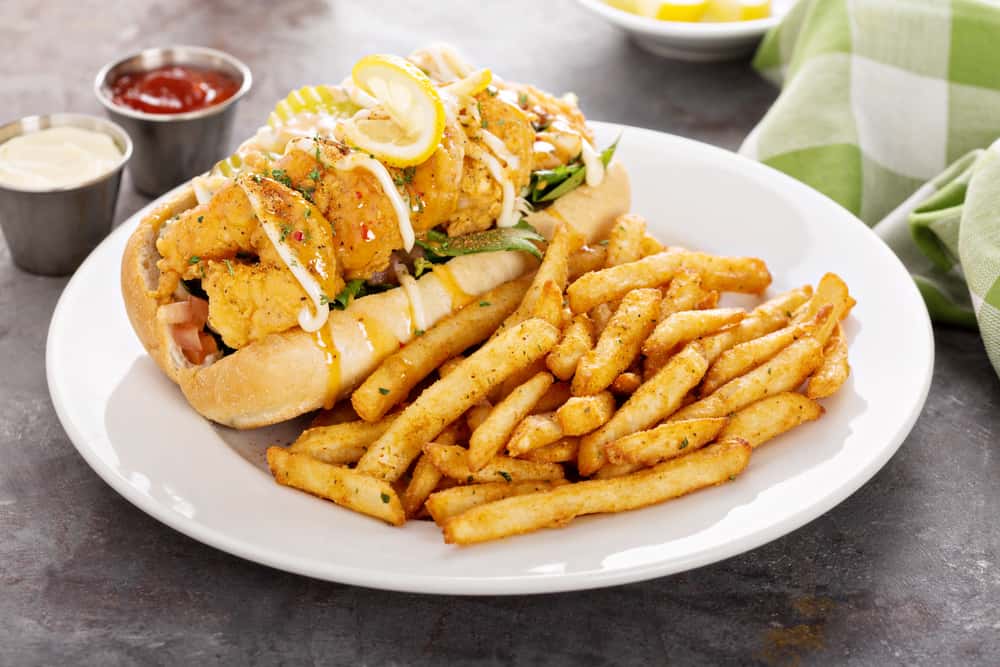 BALEEN
Make a reservation at BALEEN inside the LaPlaya Beach and Golf Resort to enjoy a wonderful meal with a view. This is one of the best restaurants in Naples, Florida, for watching the sunset over the ocean.
No matter when you are feeling hungry, you can get something tasty here. Breakfast, brunch, lunch, and dinner are served at BALEEN. Start your day with a breakfast power bowl or a smoked salmon Benedict.
For lunch, you will love the array of salads and sandwiches. The grouper tacos are also a popular dish.
Dinner will be memorable no matter what entrée you order! The Chef's signature special is the blackened gulf grouper with a delectable king crab & charred corn risotto cake. If you want to try some drinks to wash down your Naples, Florida, food, there are a ton to choose from as well.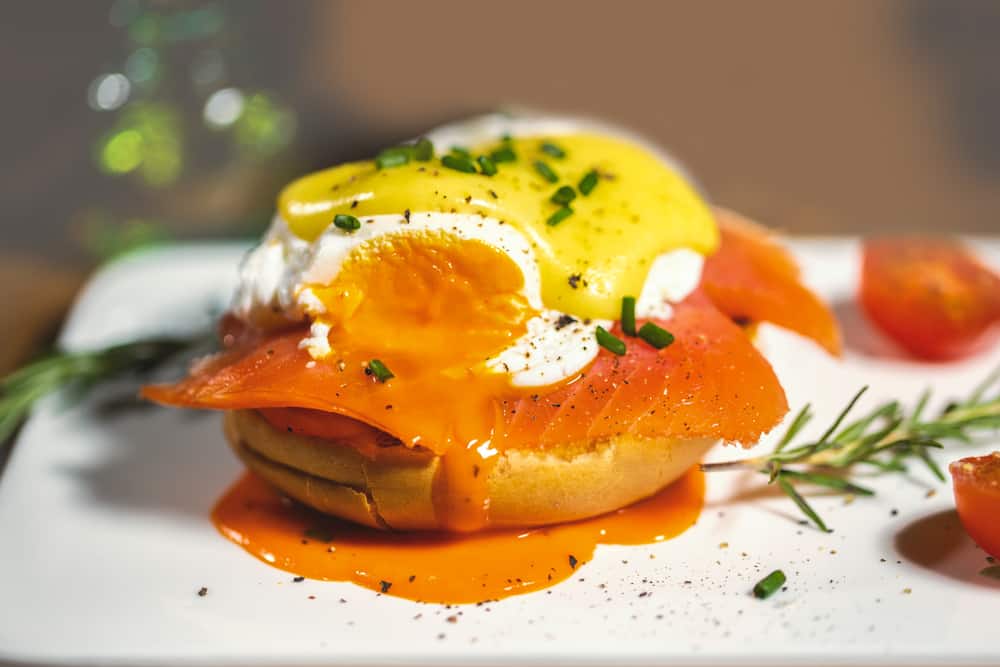 Alpine Restaurant
When you tire of Italian and seafood dishes in Naples, make your way to Alpine Restaurant. With a focus on authentic German and Eastern European food, this restaurant makes for a great Naples dining experience.
Open for breakfast, lunch, and dinner, this is one of the best budget places to eat in Naples compared to many restaurants on this list. You get a great bang for your buck with great taste.
Breakfast includes omelets or spätzle, a German egg noodle pasta. Both lunch and dinner include amazing soups and salads.
Some of the specialties you can pick from are the classic goulash, chicken paprikash, or the Jäger schnitzel, which is a breaded pork loin with a mushroom sauce.
To drink, try an imported German or Czech beer. For dessert, there are European pastries such as apple strudel, cherry rum balls, or marlenka honey cake. Yum!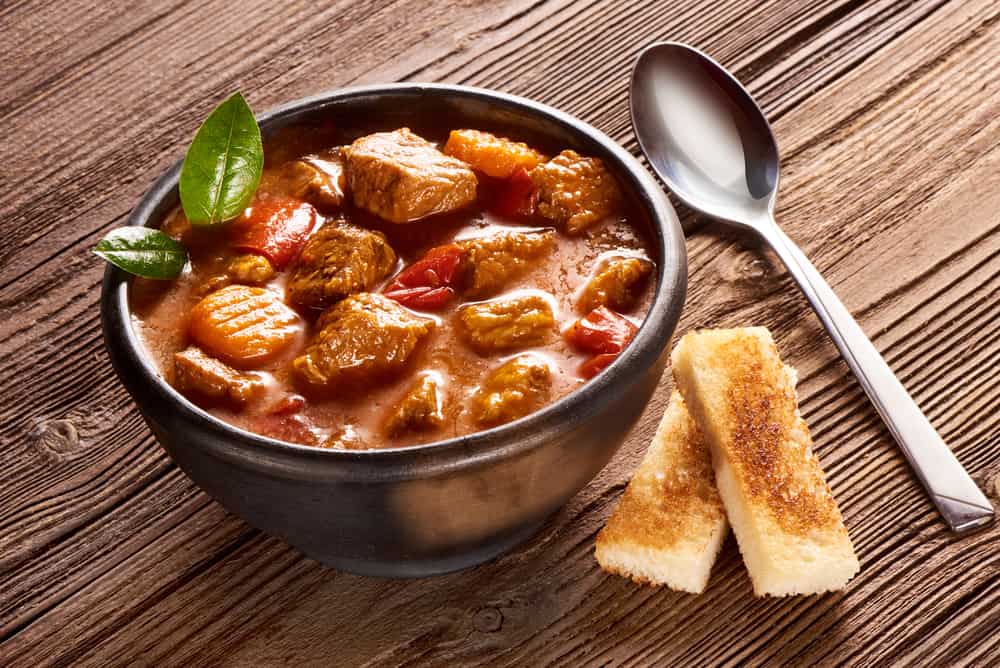 Did You Find This Post Helpful?
If so, we would love to keep in touch! We enjoy seeing photos and comments about your experiences in Florida! You can follow us on Instagram and we will repost your photos on our feed and comment too! Just tag us at @floridatrippers and hashtag #floridatrippers. We can't wait to see your travels!