Are you looking for the best restaurants in Marathon, Florida? You've come to the right place! We have a list of all the delicious places to eat in Marathon.
Marathon has some of the best islands in the Keys. In fact, the city of Marathon is made up of thirteen islands, all connected by the Seven Mile Bridge. Here you can find some of the best Florida Key beaches, waterfront dining, and spots for snorkeling in the Keys.
With all the fun things to do in Marathon, you are sure to work up an appetite! You'll be able to satiate all kinds of palettes at the restaurants in Marathon, FL. Of course, the best Marathon food is seafood, as it is so readily available, but there are also cute breakfast spots, French-inspired gourmet restaurants, and Cuban cuisine.
Whether you are passing through on a road trip through the Florida Keys or are staying in town, you will want to sample the best dining in Marathon. In this post, we will help you decide where to eat in Marathon!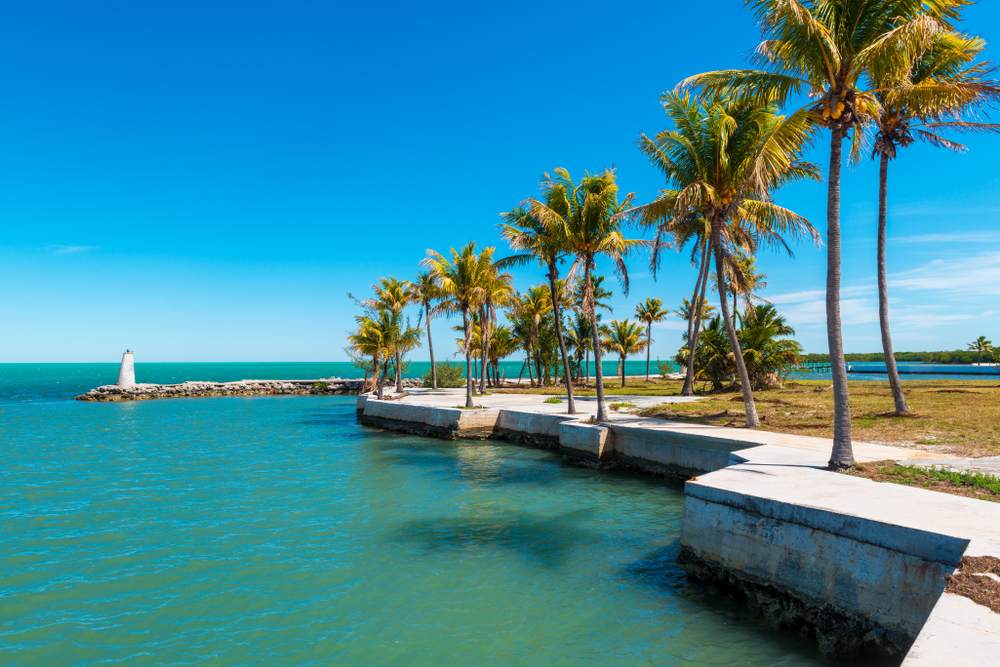 14 Best Restaurants In Marathon FL You Must Try
The Stuffed Pig
Start your day off right with the best breakfast in Marathon by going to The Stuffed Pig. Operating since 1984, The Stuffed Pig has been one of the best restaurants in Marathon to go for great food and a bit of local gossip.
At The Stuffed Pig, you can find breakfast classics mixed with the Keys' seafood heritage. Try lobster or crab Eggs Benedict or a seafood omelet. If you're feeling adventurous, try the alligator tail with toast and home fries!
If you just want a traditional breakfast, they have that too. Keep it classic with the Pigs Breakfast, which consists of two pancakes, two eggs, two slices of bacon, two sausages, home fries, and toast.
Enjoy your breakfast in the backyard garden with the local iguanas for company!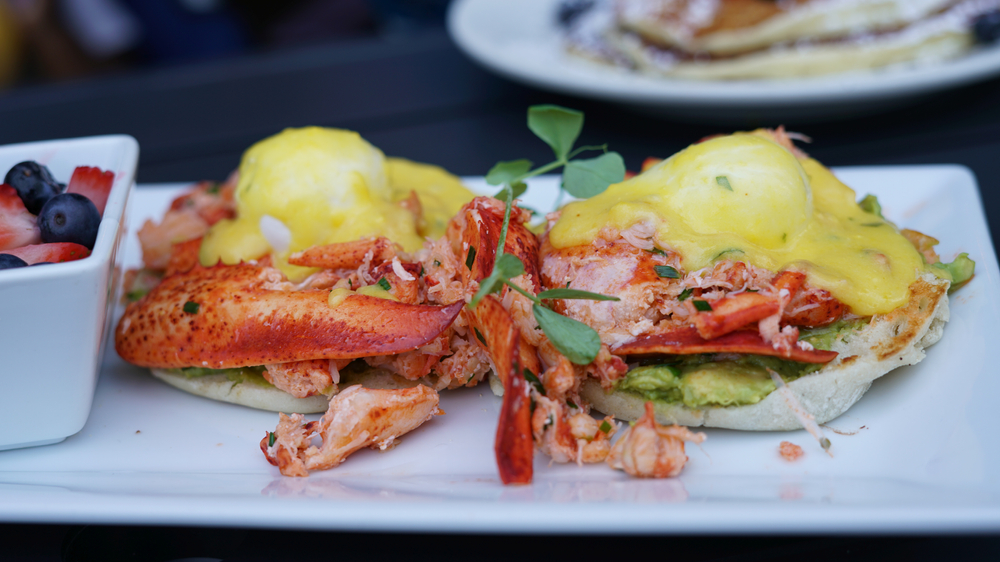 Burdines Waterfront
There are quite a few waterfront restaurants in Marathon, and one of the best is Burdines Waterfront. This marina bar and grill has a friendly staff, excellent food, and a lovely view!
One of the most popular items at Burdines Waterfront is their homemade hushpuppies. These fried balls of cornmeal dough come with shredded cheddar jack cheese and a raspberry jalapeno dipping sauce.
Another favorite dish at Burdines Waterfront is the Hawaiian-style tuna poke bowl, full of yellowfin tuna, red onion, bell pepper, and pineapple rounds.
Best of all though is their famous fried key lime pie! Fluffy and light, with a bit of a crunch, the key lime pie might just be the reason Burdines Waterfront is one of the best restaurants in Marathon.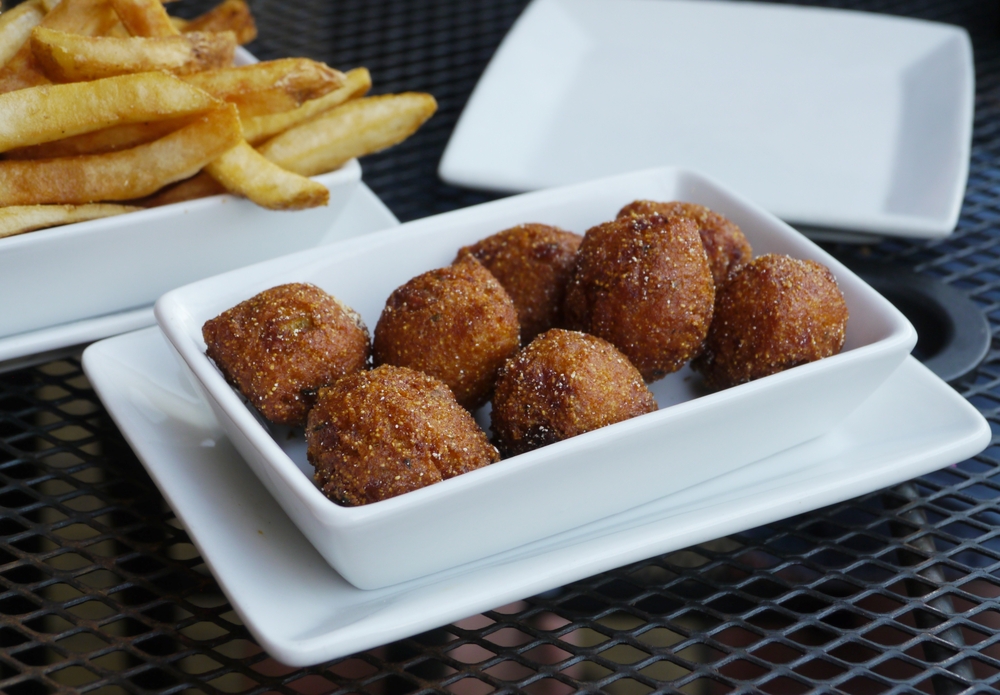 Barracuda Grill
One of the best restaurants in Marathon for seafood would have to be Barracuda Grill. This seafood restaurant has been around since the 1990s (the chefs/owners are a married couple), and they continue to run a popular spot for lunch and dinner in Marathon.
The menu at Barracuda Grill varies depending on what seafood is in season. However, some favorites include shrimp scampi, escargot with portabellos, and the wahoo fish dip. Beyond seafood, Barracuda Grill also serves up their signature "Julia's Cream of Tomato Soup" and "Miss Megan's Mighty Meatballs".
Barracuda Grill has a laidback atmosphere with the interior covered in fish-themed decor.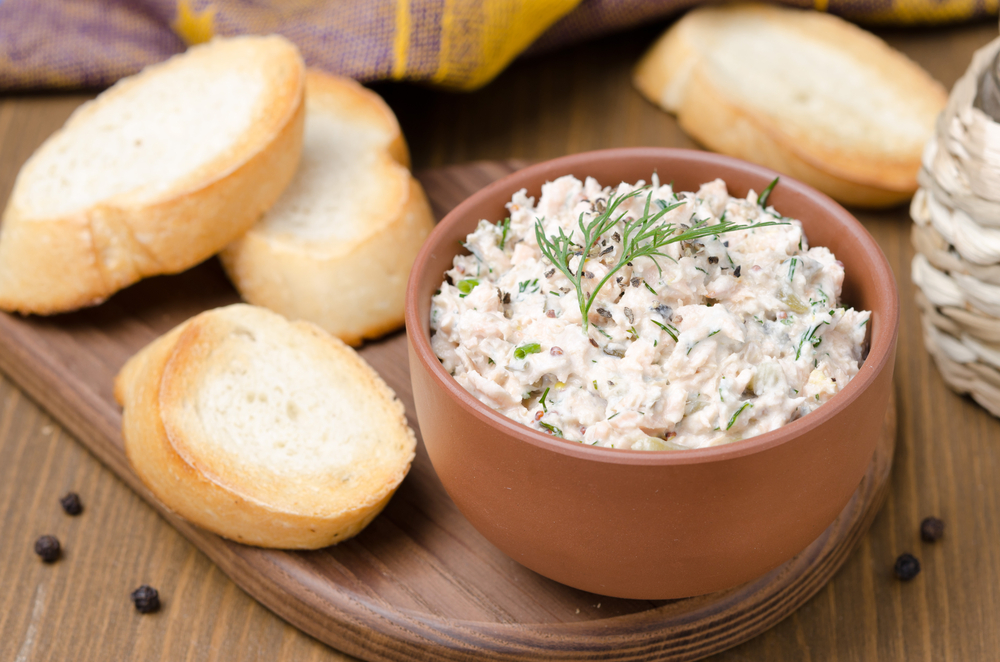 Hideaway Cafe
Tucked at the back of the Rainbow Bend Resort, you'll find a true hidden gem for dinner in Marathon. The Hideaway Cafe is a popular spot for special occasion dinners and it's not hard to see why. This romantic spot has gorgeous ocean views plus gourmet food!
The Hideaway Cafe has been serving high-end meals for the past ten years. The cuisine is a combination of French and American, and the service is top-notch.
Favorite food items include the Hogfish Francese, grilled lamb chops, and the Seafood Wellington which is a combination of your favorite seafood wrapped in a puff pastry and served with a bearnaise sauce.
Make sure to make a reservation at Hideaway Cafe, as it is an intimate space and one of the best restaurants in Marathon for those looking for a true hole-in-the-wall experience.
Wooden Spoon
Another popular spot for breakfast in Marathon is Wooden Spoon, which harkens back to the idea of a "greasy spoon", meaning a small, inexpensive restaurant that specializes in fried foods. If you're looking for a hearty breakfast restaurant in Marathon, Wooden Spoon is it.
Order the biscuits and gravy, and if you're really hungry, have some eggs and bacon as well. If you want something on the sweeter side, try the banana pancakes or the French Toast topped with fruits and nuts.
With its no-frills atmosphere and actual wooden spoons hanging on the walls, Wooden Spoon is one of the best restaurants in Marathon, FL where both locals and tourists enjoy breakfast together.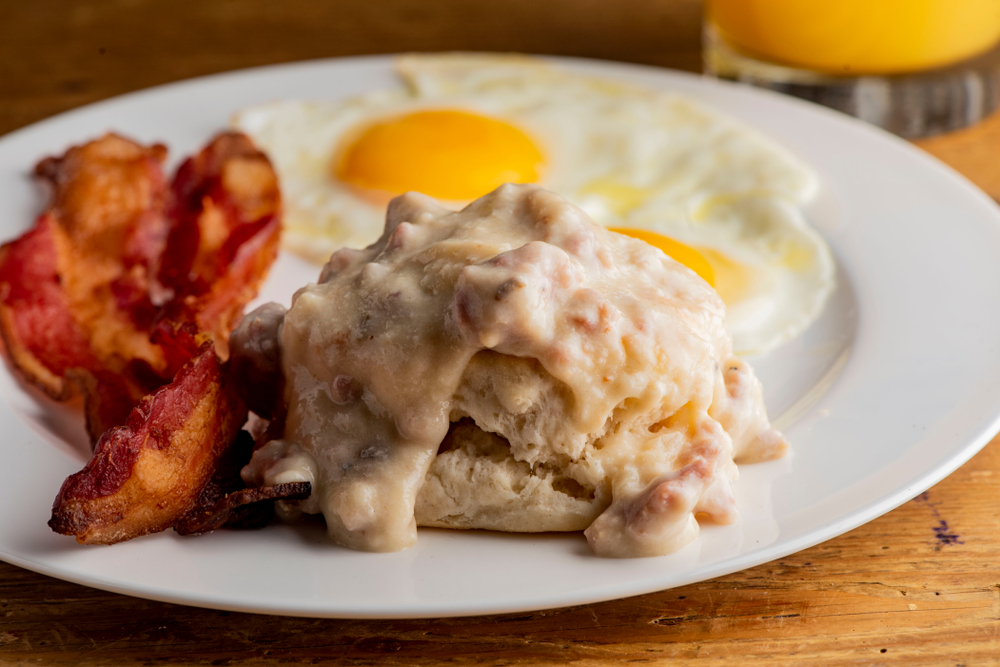 Lazy Days South
For some of the best dinner in Marathon, head to Lazy Days South. Lazy Days South offers fresh seafood, oceanfront dining, and the option to cook your own catch!
If you have been out fishing the Keys and caught something, Lazy Days South will prepare your bounty (as long as it is de-boned and filleted). There is a fee per person to do this, and you can choose to have your catch grilled, fried, blackened, or broiled.
However, if you'd rather someone else caught your food, try a Fried Fisherman's Platter, conch fritters to share, or the Grouper Lorenzo which is topped with a crab cake, key lime butter, and béarnaise sauce.
Plus, enjoy their fresh banana bread while you wait for your meal to arrive!
Lazy Days South has some great happy hour specials and it is one of the best restaurants in Marathon to watch the sunset. What better way to enhance the sunset than with discounted drinks and snacks?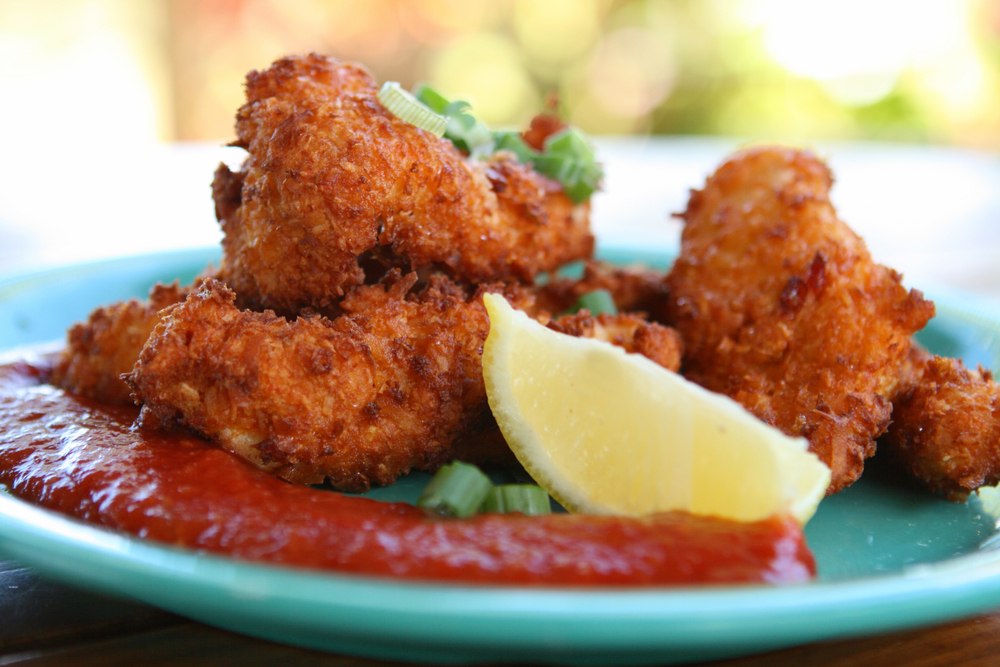 Lighthouse Grill
Although it is part of the Faro Blanco Resort (one of our favorite resorts in the Keys), you do not have to be a hotel guest to dine at Lighthouse Grill. This swanky dockside restaurant actually sits in the shade of a historic lighthouse!
The menu at Lighthouse Grill focuses on ocean-to-table items, such as seared scallops and smoked fish dip. If you're looking for something other than seafood, try the skirt steak or the "Keys Kickin' Chicken" sandwich, and make sure to get the fries on the side!
Lighthouse Grill is also a nice spot to sip happy hour drinks. Try a signature cocktail such as the Pineapple Cucumber Cooler, made with gin, soda, and pineapple-cucumber syrup.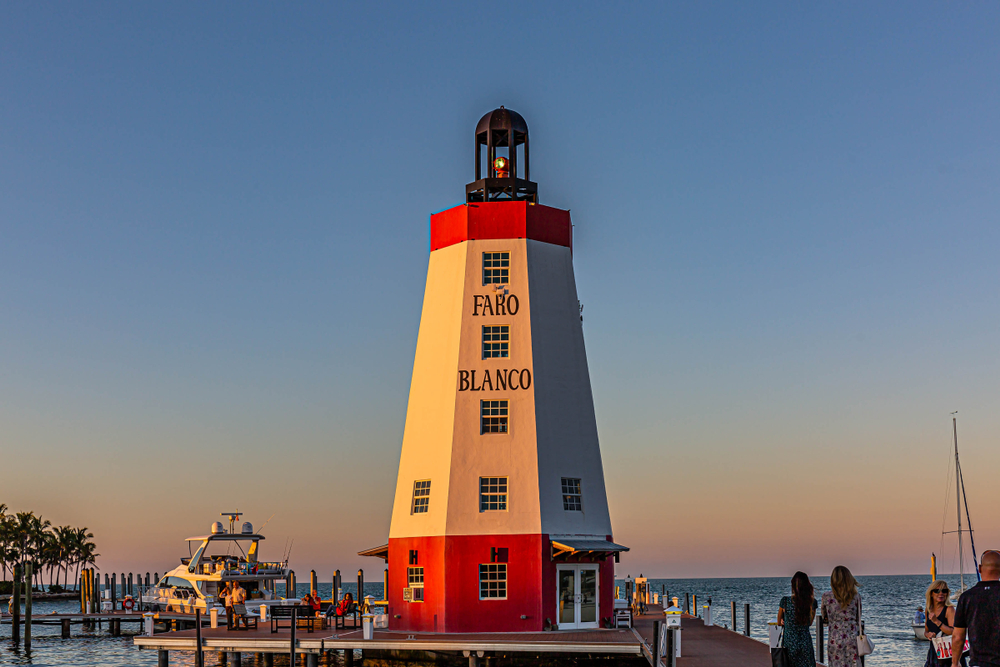 Castaway Waterfront Restaurant & Sushi Bar
Another of the best restaurants in Marathon on the water is Castaway Waterfront Restaurant & Sushi Bar. This old-school establishment has been serving the Florida Keys for over fifty years!
In 1951, The Castaway was known as the place to go for shrimp fried in beer. Today they still have shrimp, but they now have 32 beers on tap and a much more extensive menu. They were even recently featured on "Guy Fieri's Diners, Drive-ins, and Dives".
Try the blackened grouper served over linguini alfredo or the Mahi topped with scallops and shrimp. If you like sushi, try the fresh lionfish roll. Don't forget the coconut key lime pie for dessert!
Castaway is also open for brunch in Marathon, Thursday through Monday. Enjoy sitting outside, watching the boats go by while sipping a $3 mimosa!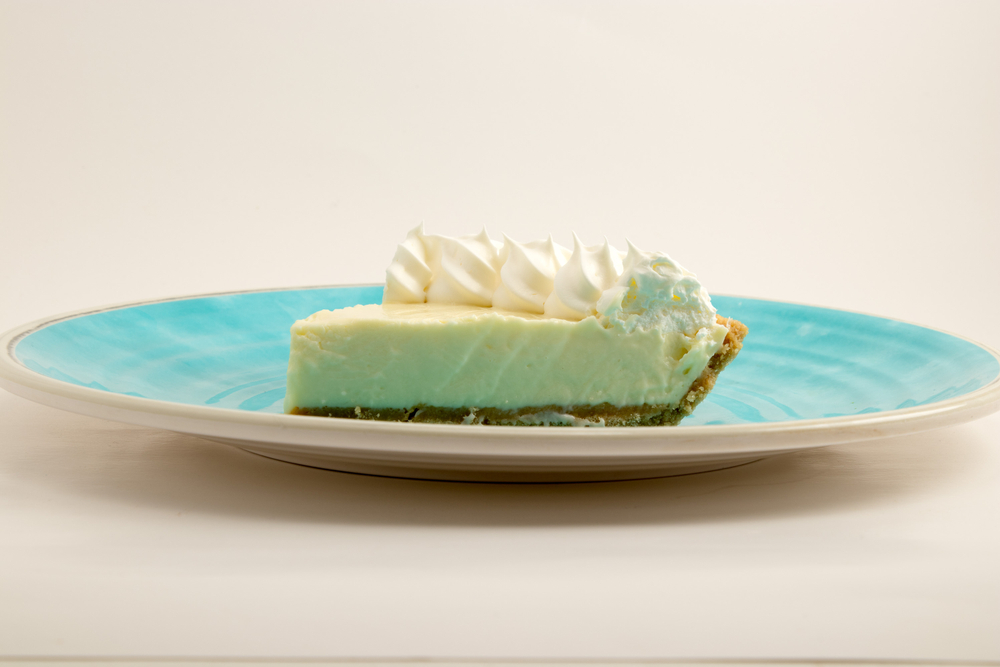 Butterfly Café
If you are looking to have an upscale dinner in Marathon you can also check out Butterfly Café at Tranquility Bay Beachfront Resort. Dine alfresco or under their soaring ceilings while taking in views of the bay.
Start your meal with an order of crab cakes or a shrimp cocktail, then try the filet mignon or scallop risotto for dinner. For dessert, you must try the sticky toffee pudding!
Reservations are recommended for Butterfly Café, whether you are a hotel guest or not. Butterfly Café prides themselves on excellent service and are happy to accommodate dietary restrictions.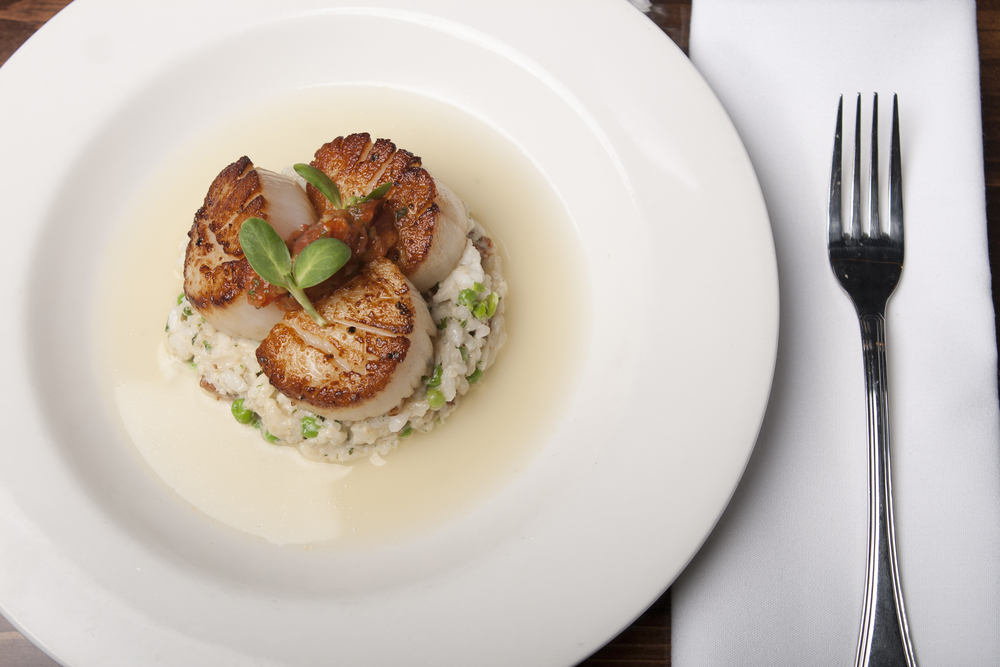 Island Fish Company
Another of the best restaurants in Marathon for seafood is Island Fish Company. This fun tiki bar combines frozen drinks, local seafood specialties, and beautiful sunset views. Open for breakfast, lunch, and dinner, Island Fish Company is a laidback spot to hang out and just enjoy being in the Keys!
If you come for lunch or dinner in Marathon, start with the conch fritters then move on to the shrimp and lobster egg roll served with mango chutney. Try pairing it all with a "key lime colada"!
Island Fish Company doesn't take reservations, so there may be a wait, especially on the weekends. However, while you wait, if you head towards the water you might see manatees or nurse sharks!
La Niña Restaurant
For one of the most authentic (we're talking chickens wandering around outside) Cuban restaurants in Marathon, head to La Niña Restaurant. Here you will find some of the best food in Marathon!
While at La Niña, you must taste the cafe con leche, which is sweet and creamy. Try a traditional Cuban sandwich, made with pork and cheese, or the Vaca Frita (shredded beef), and add a side of rice and beans.
La Niña is a great place to grab some of the best lunch in Marathon. You can order at the counter inside or the to-go window if you're on the go. You'll see locals using the to-go window, so you know it's one of the best restaurants in Marathon!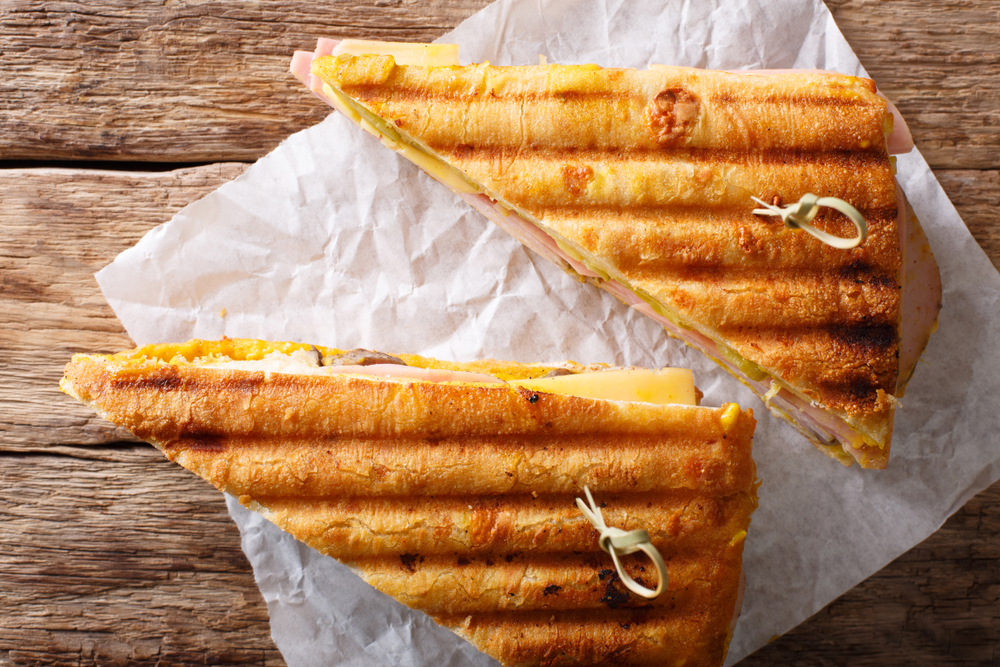 Sunset Grille & Raw Bar
Sitting at the foot of the Seven Mile Bridge is another one of the best restaurants in Marathon: Sunset Grille & Raw Bar. Sunset Grille has it all- oceanfront deck, live music, good food, and a pool that is open to all customers!
Sunset Grille is open for breakfast every morning from 8 am- 11 am, complete with a Bloody Mary Bar. Go for a swim (make sure to bring your swimsuit) and then stay for lunch! Happy hour is from 3 pm- 6 pm, during which snacks and drinks are discounted, like $2 beers and 60-cent chicken wings!
If you go to Sunset Grille for dinner, try the she-crab soup and the Hogfish Martinique, which features hog snapper baked with tomatoes and capers. Or, if you're feeling like something from the raw bar, go for the raw oysters or stone crab legs.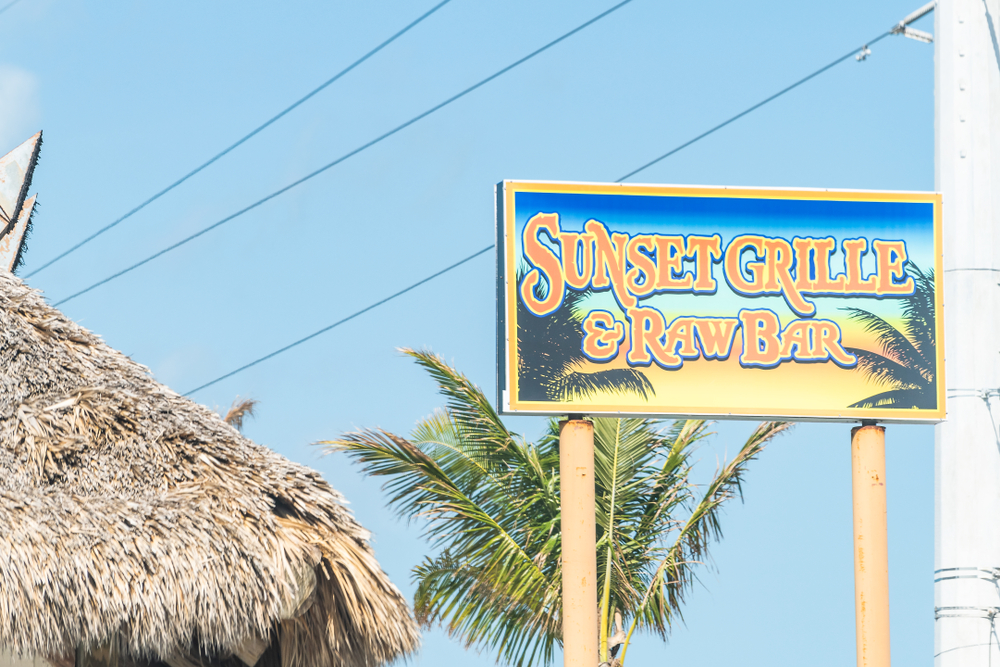 Florida Keys Steak and Lobster House
If you're looking for a nice steak for dinner in Marathon, head to Florida Keys Steak and Lobster House. Their steaks are aged for 21 days and cooked on a stone grill.
However, Florida Keys Steak and Lobster House has an extensive menu beyond steak and lobster. Entrees include salads, pasta, seafood, poultry, burgers, and sushi. Plus each dinner entree comes with two sides.
Florida Keys Steak and Lobster House is one of the best restaurants in Marathon for those with a group of people. There is plenty of space, and if folks can't decide or don't know what to eat in Marathon there are plenty of options!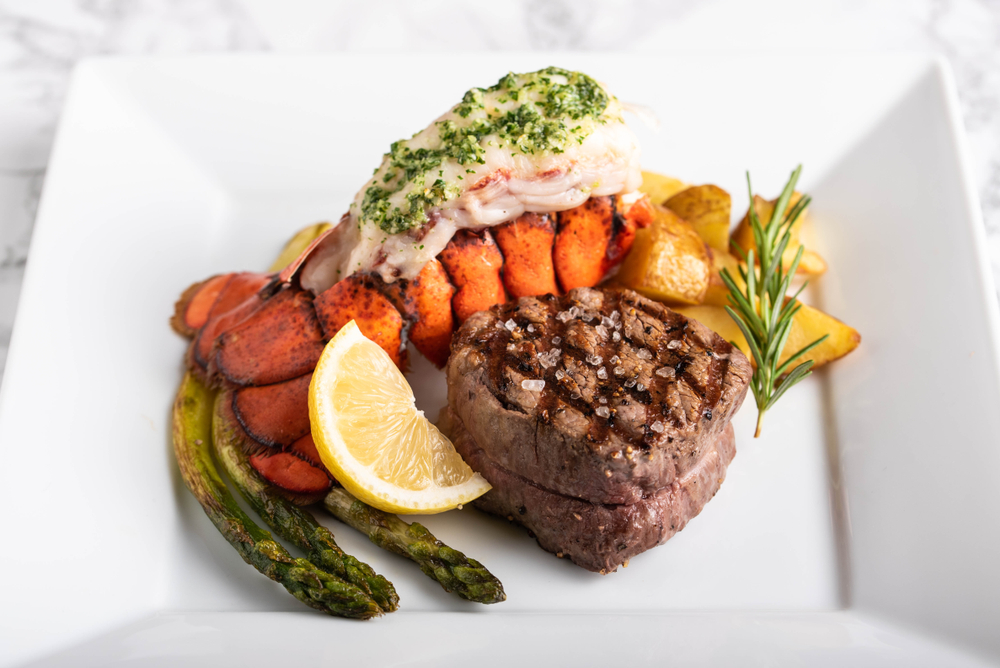 King Seafood Market & Restaurant
King Seafood Market & Restaurant is another one of the best restaurants in Marathon that will cook your catch for you! This family-established spot has been operating for over 10 years and serves locally-caught seafood at reasonable prices.
If you didn't bring your own catch, try their steamed mussels, blackened shrimp, or stone crabs. King Seafood also does a great coconut shrimp with apricot dipping sauce.
You can order your meal online, or you can order cooked seafood by the pound, such as grouper and yellow snapper fillets. You may not have caught the fish yourself, but you can prepare it yourself!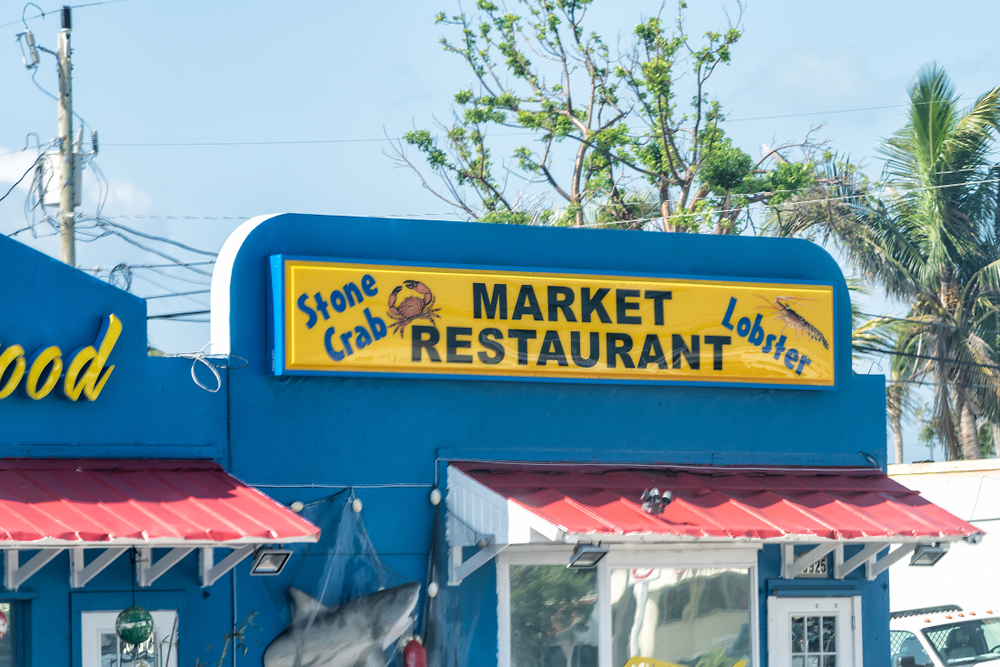 We hope that you are able to visit some of the best Marathon restaurants while you visit the Keys! From the best Marathon dining to be had on the water to cozy hole-in-the-wall spots, may your bellies be full from all the great places to eat here. If you love Marathon, make sure to check out some of our other favorite things to do in the Middle Keys!