If you're on the hunt for some of the best breakfast places in Fort Lauderdale, this list is for you! As you're strolling along the waterfront or out shopping, there are so many hidden gems of great eats from all around the world. This list is an amazing collection of brunch plates, romantic settings, and beachfront views.
If you're looking for places to get out and explore, you can be rest-assured that you can use Fort Lauderdale as a great start to your day to explore nearby Florida towns like Naples or Miami.
We've put together a great list of all the stops to hit that are sure to fit all the flavor profiles that you're looking for too. So if you're looking to branch out your palette or stick close to home with a simple, savory favorite, Fort Lauderdale is the place for breakfast.
Don't forget to check out our list of the Best Things to Do In Fort Lauderdale while you are here!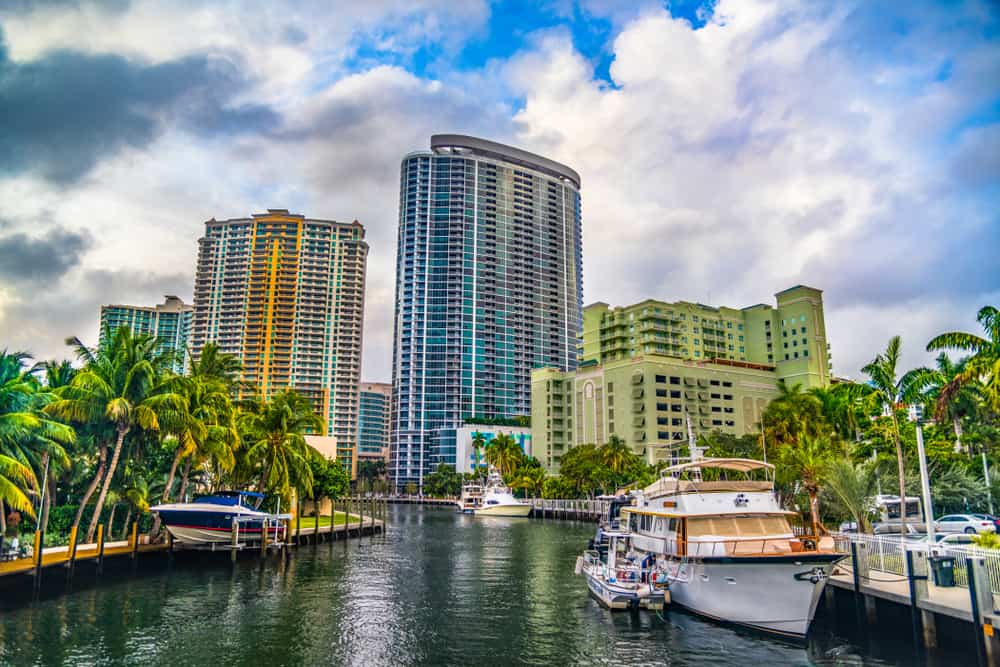 12 Best Places for Breakfast in Fort Lauderdale
Gran Forno
Located on the renowned Las Olas Boulevard, there are a multitude of eateries just a stone's throw from the cafes, boutiques, and galleries. The best part is that this is an easily accessible area with public parking.
Within the Las Olas street selection, you can find award winning italian cafe-style bakeries at Gran Forno. This local stop is great for if you're trying to grab something on the go, or want to stop in for a bite! They advertise their hazelnut biscotti paired with a espresso or cappuccino as something that you can't miss. We also recommend the fan favorite fennel raisin loaf.
They also make sure to highlight some of the resteraunts "fan favorites" and we think that their asparagus parma proscutto quiche sounds like an incredible way to start the day.
SoBe Vegan
Sometimes finding delicious vegan meals when traveling can be difficult, so we want to make sure you know about SoBe Vegan as a tasty option! You can't miss this cute breakfast spot in Fort Lauderdale.
It's no surprise that this fun, tropical resteraunt makes you feel connected to the vibrant life in south Florida as it got its roots in Miami. This spot is just a picture-worthy as it's menu with so many great options to choose from. They were then able to bring this menu replete with mouth-watering breakfast bowls and trendy avocado-toast to Fort Lauderdale to join our list of breakfast musts.
Our favorite breakfast picks are a bacon, egg, and cheese breakfast sandwich, and don't forget to grab a smoothie while you're there!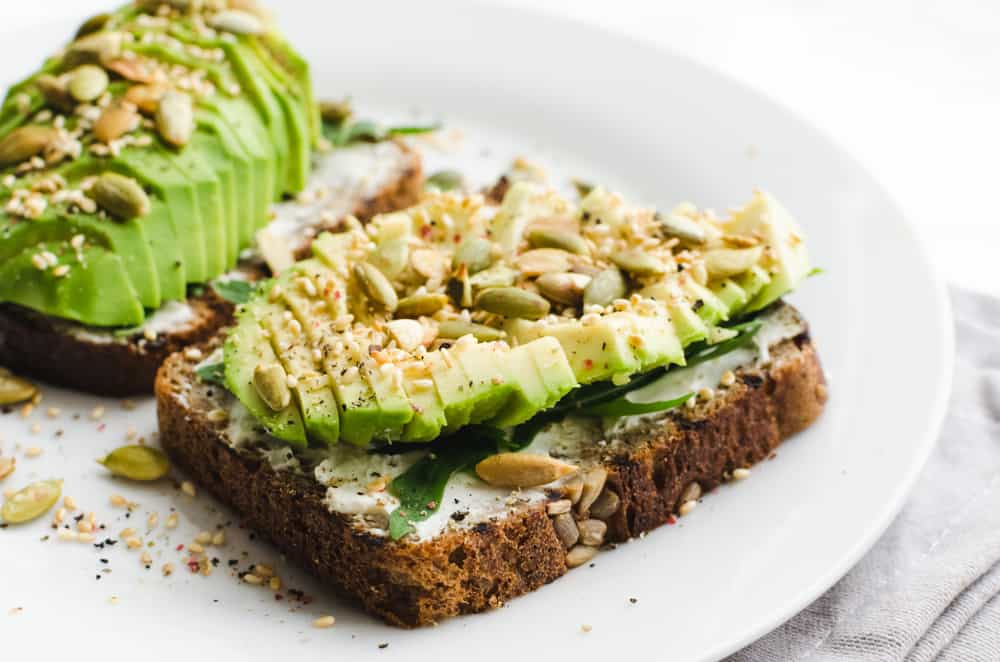 Burlock Coast
Located inside the Ritz-Carleton, it's easy to see how Burlock Coast delivers on both the food and atmosphere for this Fort Lauderdale breakfast stop. This beautiful resteraunt easily makes our must visit list.
As a high end resteraunt, their breakfast menus feature cheeky titles like "the hog and the egg" to showcase their take on American breakfast classics. Due to the global-local approach of the resteraunt, they tend to focus on seafood and change their menu seasonally to what's fresh. We are super intrigued by the ever popular "boost" morning drinks available.
This is a great location to stop for brunch on Saturday or Sunday. Some of the most popular items on their menu includes their steel cut oatmeal and Spicy Farmer's delight omelet.
Wild Sea on Las Olas
Another resteraunt of Fort Lauderdale's Las Olas Boulevard, this location is also inside a hotel- the historic Riverside Hotel. There is a daily breakfast that features a vast menu of skillets, sandwiches, and beverages perfect for making a vacation feel like home.
If you're looking for an early start to a day of shopping, heading to the beach, or out on the boat, be sure to stop by Wild Sea. They have a really expansive menu so it's hard to choose, but some of our favorite morning bites include the sweet dreams overnight oats, or apple pie pancakes. They also have options to make some of their offerings vegan and gluten free.
Wild Sea on Las Olas also has a brunch menu to check out on the weekend, and we think that their baked oysters with spinach, artichoke, bacon, and parmigiano is a super interesting eat for your trip!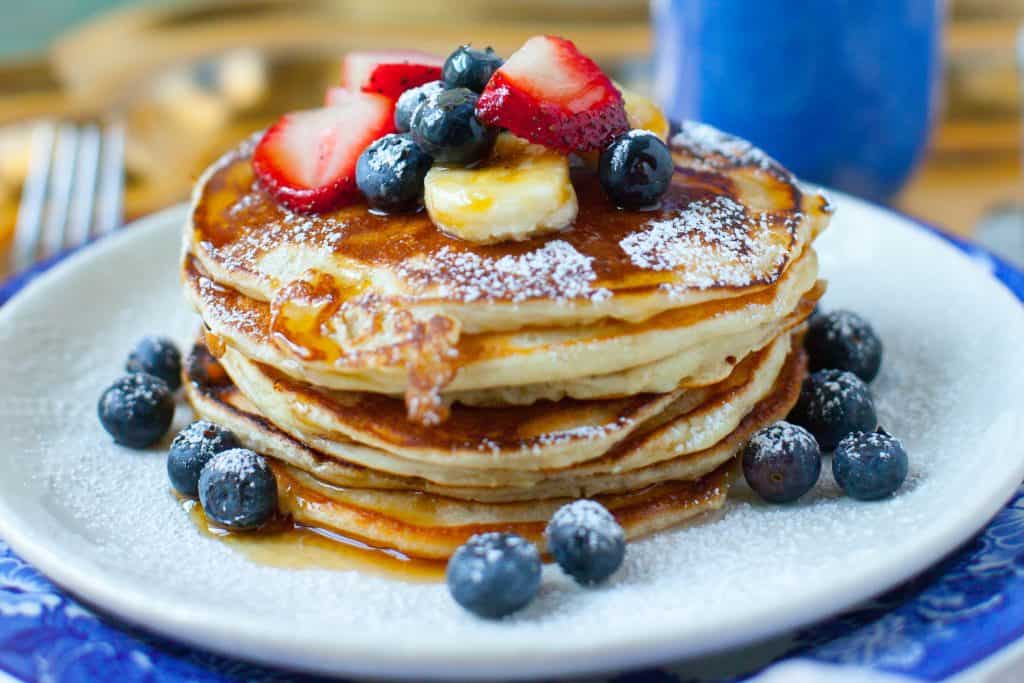 Casablanca Cafe
The Casablanca Cafe is an oceanfront resteraunt that serves Mediterranean-American food. What was once a historic home, this Fort Lauderdale breakfast resteraunt is now a fun spot to start your morning with a live piano and a collection of morning staples.
You have the option to eat outside and have an ocean view, or to sit inside and soak up the air conditioning out of the Florida sun. At the Casablanca Cafe, breakfast is available everyday, and features a menu of hearty breakfast staples.
If you're feeling especially hungry, this is the breakfast spot to take advantage of the portion size. We can't wait to gaze out over the ocean while eating our recommendation- a roasted vegetable frittata!
Lona
Regarded as one of the best breakfast spots in Fort Lauderdale, the Tinta breakfast at Lona is famous. These breakfast options cannot be rivaled as they feature decadent options like dulche de leche chocolate chip pancakes or cinnamon swirl cream cheese glaze pancakes. Reviews also showcase the resteraunt as serving incredible views alongside the best eggs benedict!
As we know it will take a while to enjoy all the eats this location will provide, there are also incredible ocean views to take in the beauty of both Fort Lauderdale, and your elegantly crafted breakfast. Lona is the perfect location to treat yourself to an breakfast and then be able to walk down to the water front to start off your day. If you're looking for activities after or are just planning a trip of fabulous eats, we recommend checking out the famous Las Olas Boulevard for some more resteraunts and shops (some even on this list!)
Circle House Coffee
If you're ever in Fort Lauderdale and seeking out breakfast at an unconventional hour, you can stop by Circle House Coffee for all-day breakfast. Your options for sweet treats and savory bites vary as well with an extensive array of teas and coffees, as well as donuts and treats.
Not only does Circle House function as a modern workspace with great eats, they also have a great selection of foods to jump-start your morning. We absolutely love the vegan offerings that they have on the menu, and cannot get enough of the Impossibly Maple Vegan Breakfast sandwich.
Not to mention the sweet offerings including their Nutella Crème Brulee donut which is worth a stop from anywhere in South Florida.
Mojo Donuts
If you're looking for a tried and true donut shop that has both the basics and plays a little with flavors, Mojo Donuts is the place to order from. We are huge fans of their guava and cheese gourmet donut, but can you ever really go wrong with a glazed donut?
Fortunately you don't have to worry about which donut shop to go to, just how you're going to pick between all the incredible flavors at this Fort Lauderdale breakfast stop. Probably our most portable option on this list, Mojo donuts allows you to grab your delicious donuts to go for a great start to your day.
Top Hat Delicatessen
As we showcase the best breakfast locations in Fort Lauderdale, Top Hat Delicatessen definitely deserves a spot in our list. With a moving story about a generational top hat that was passed down throughout the family, you can feel the history and love that runs through the business.
Not only is the story eye-catching, but these stunning savory moments show an interesting take on typical morning eats. Our favorites include the Good Morning Ramen, Challah French Toast, and the Nova Lox Sandwich.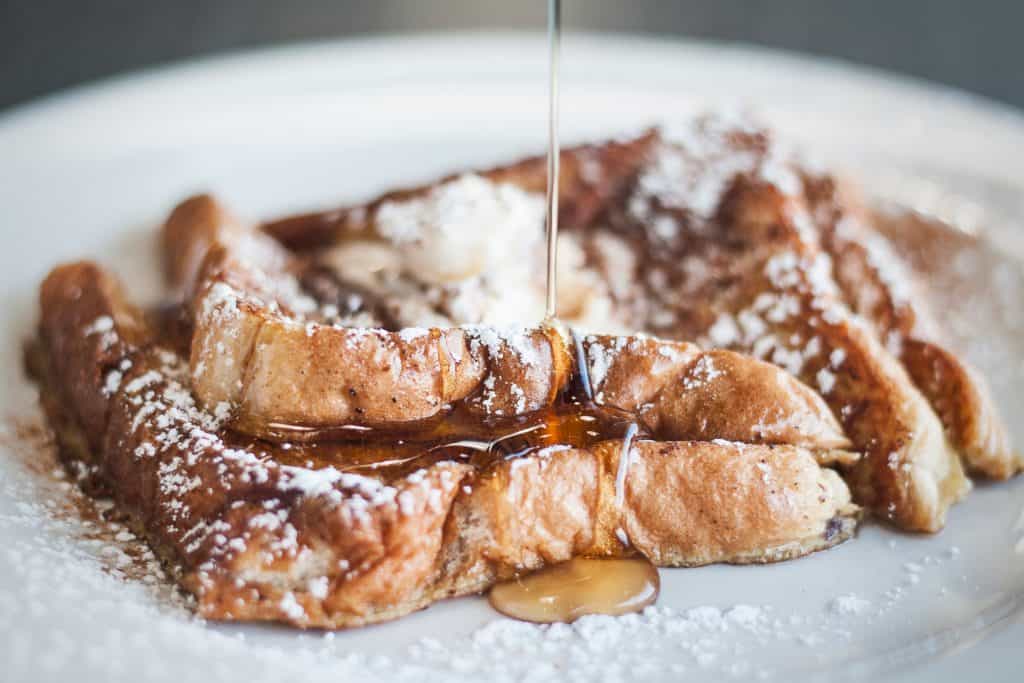 Boatyard
The Boatyard is a stunning waterfront resteraunt in Fort Lauderdale with a brunch that is hard to beat. True to their marketing, their extensive brunch menu is full of sweet and savory options to keep you snacking as you sit out and enjoy the water.
In what looks like a seen out of Swiss Family Robinson, this beautiful tree deck allows you to sit and drink your breakfast as you watch the sun come up and watch the boats head out for the day.
We recommend that you start on the chocolate cherry banana bread while you wait to enjoy your shrimp and grits. This upscale location is also replete with drink options, and we encourage all guests 21+ to order a bloody Mary as you enjoy the yachting capital of the world.
Foxy Brown
Foxy Brown has already carved out a new place for itself among the resteraunt scence in Fort Lauderdale with its award winning brunch. In a new modern location, this American bistro serves an upscale brunch that will leave you thinking about it for weeks after.
Cheekily named, these fun flavors of banana bread grilled cheese or chicken and waffle sliders make for the ideal savory breakfast options. With an incredible assortment of chefs to cook you a wide assortment of twisted breakfast staples, this is a brunch that you won't want to miss.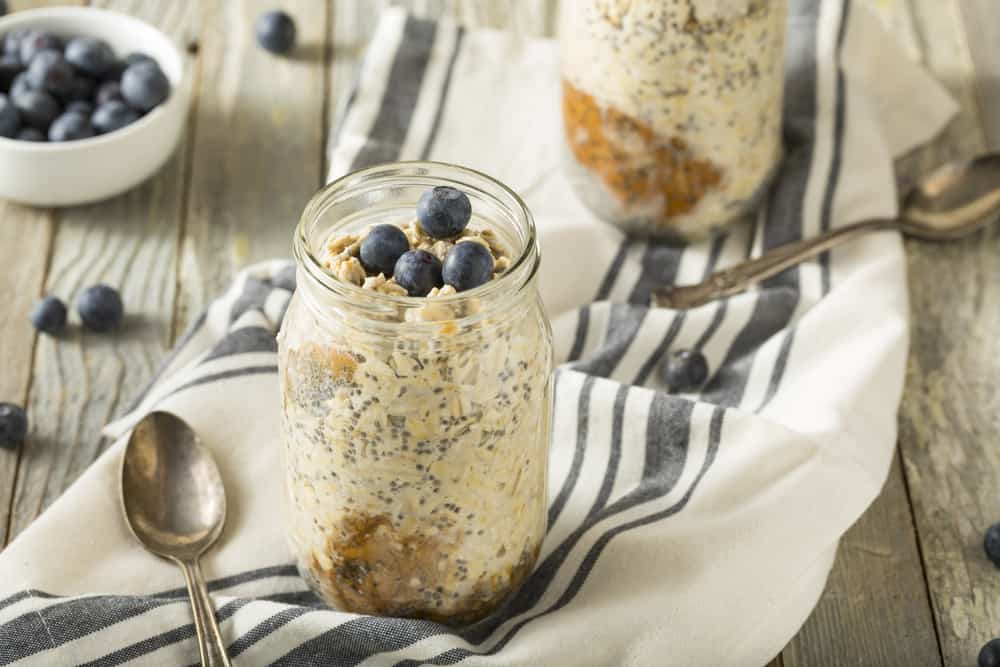 Jet Runway Cafe
If you're looking for a nice brunch spot with more than just a view of the water, this is the Fort Lauderdale resteraunt to hit for breakfast. True to it's name, this cafe is a great place to watch the takeoffs and landings of travelers coming in to eat their way around Fort Lauderdale.
If you hope to grab brunch on your way out of town, we love the southern staples that this menu provides like the chicken and waffles, as well as cafe staples like the Jet runway favorite fried bread pudding and honey lime salmon. We really appreciate that you get to pick from a variety of appetizers, brunch favorites, and main plates depending on your hunger level.