Are you looking for the best restaurants in Fort Myers? If so, we have you covered with our list of the best places to eat in Fort Myers!
Whether you are passing through Fort Myers on a weekend getaway in Florida or visiting one of the best beaches in Florida we have you covered with a variety of culinary options! If staying in Fort Myers check out our list of cool things to do in the area!
Fort Myers's culinary scene has a variety of farm-to-table eats, from Italian, French, and Mexican restaurants to upscale seafood and quick lunch spots there is a restaurant choice for all!
14 Best Restaurants In Fort Myers You Must Try
Farmers Market Restaurant
Farmers Market Restaurant is one of the longest running and best restaurants in For Myers. Opened in 1952 Farmers market has been serving home cooked comfort food with recipes that have been passed down several generations. Each meal is served in big portions and great quality since opening!
Open Monday through Saturday 6 am to 3pm and breakfast is served until 10:30 am. If looking for a traditional American breakfast head to Farmers Market Restaurant. Serving favorites like eggs, hashbrowns, grits, pancakes, biscuit and gravy and omelettes.
For the lunch menu each meal is served with two sides and either cornbread or rolls. Each day there are two special options to chose as well as a full menu. From creamy shrimp and grits, baked chicken, southern fried and broiled fish, meatloaf and pulled pork.
There are also things like chicken liver and gizzards. Sandwiches, burgers, and veggie plates!
Lighthouse Restaurant
If looking for the best seafood in Fort Myers head to the Lighthouse Restaurant! The Lighthouse Restaurant is waterfront dining overlooking Connie Mack Island.
There is outdoor seating on the large dock where wildlife can often been seen from the table or an outdoor porch, both are covered and screened!
Live music is performed on the main stage for both lunch and inner dinners. You can check the website to see who is playing! Happy hour is held everyday from 11 am to 6 pm with $5 menu items like ahi tuna tacos, 3 oysters, 1/4 lb peel and eat shrimp or chicken wings in the lighthouse lounge.
There is a large menu with featured items like fresh fish your choice of snapper, grouper, mahi-mahi, salmon, branzino cooked in your choice of ways. From pan-fried to mediterrean, tandoori or asian stirfry style.
Also served is fried seafood like oysters, grouper nuggets, shrimp and scallops. For those non-seafood lovers there is a New York Strip, baby back ribs, pasta dishes like stuffed shells with meatballs and fettuccini alfredo!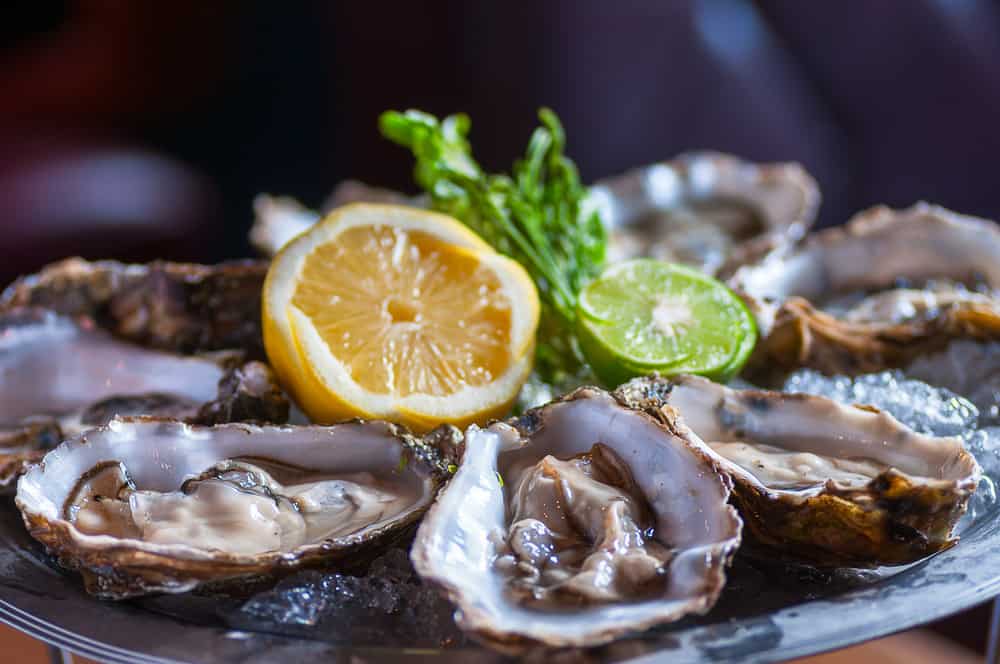 Cibo
Cibo is one the best places to eat in Fort Myers for dinner. Make sure to make a reservation in advance if you want to dine here. Open daily 4 pm to 9 pm except Friday and Saturday night open until 10 pm. There is happy hour daily open to close at the bar only!
Cibo's website posts the daily specials fo the week as well as the weekend so diners known what to expect in addition to the regular menu. There is always a fresh fish, meat, ravioli of the day and soup posted!
With an Italian inspired menu for appitizers try the formaggio di capra fritto or fried goat cheese, ricotta gnocchi, calamari. For pastas there is also the house made ravioli special, Mama's meat lasagna, and chicken veal or eggplant parmagiana.
For seafood dishes try the frutti di mare with lobster, shrimp, scallops, calamari, fish and more over fettuccini. Or parmesan crusted cod or grilled Atlantic salmon.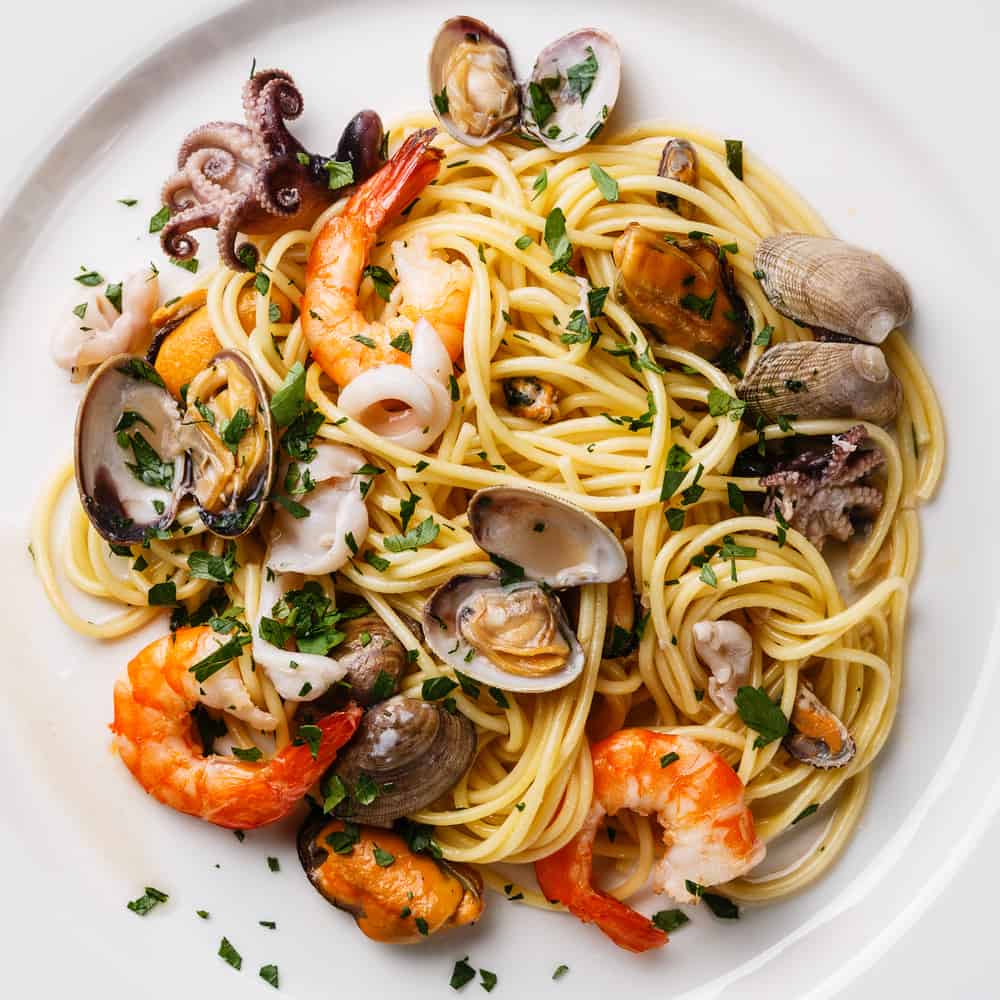 The Veranda
The Veranda is one of the restaurants in downtown Fort Myers. It is one of the fancy restaurants in Fort Myers that has won numerous awards, and is located in two 20th century homes making this a romantic place to eat with an outdoor garden courtyard as well!
The restaurant is closed on Sundays but open for lunch Monday to Friday from 11 am to 2:30 pm and dinner from 5:30 pm to 10 pm. A daily happy hour takes place in the lounge from 4 pm to 7 pm.
The menu shows the Veranda's take on southern comfort with fine dining culinary creations. Try appetizers like southern grit or blue crab cakes, escargot, or pan seared scallops.
All dinner entrees are serves with salad and fresh baked bread. Try the southern samplers with fresh fish, shrimp and scallops over fettuccine, filet mignon, Atlantic salmon or red snapper!
Leave room for dessert as a pastry chef creates desserts each day! This is a great restaurant choice or visiting one of the coolest museums in Florida the Edison & Ford Winter Estates!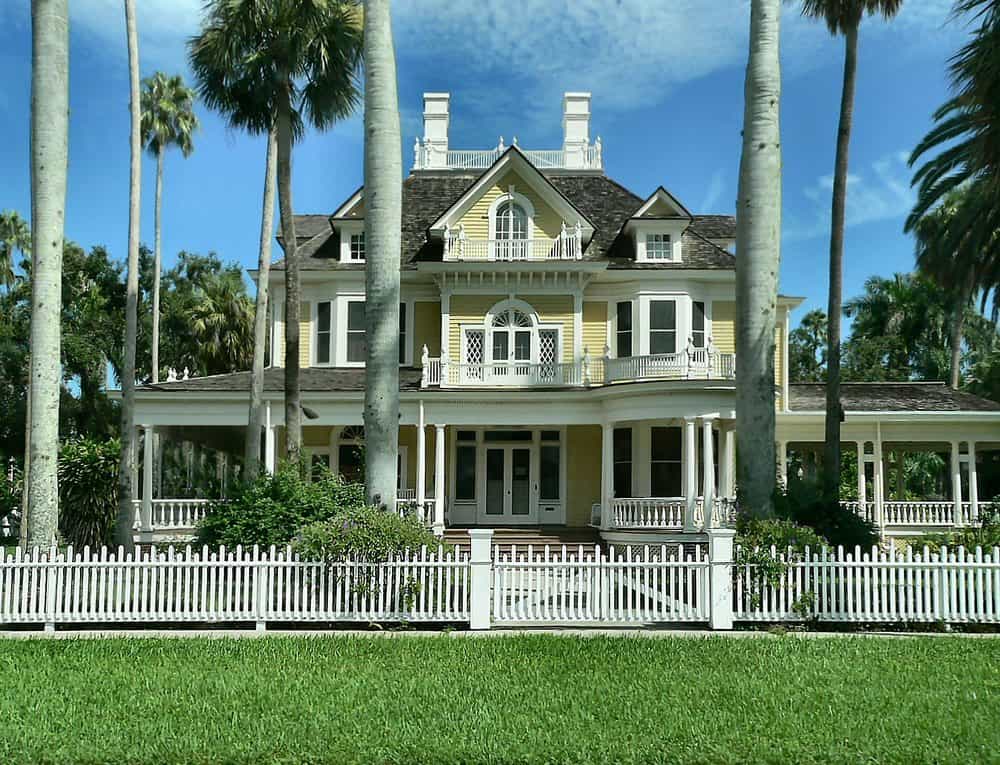 University Grill
University Grill is one of the best restaurants in Fort Myers serving some of the best seafood in Fort Myers. What makes University Grill unique is their themed dinner nights like Italian night Wednesday, Fish Fry Friday and Sunday Prime Rib night.
If looking for an early bird menu from 3pm to 5:30 pm, you can take part of the $16.50 menu with entrees like coconut shrimp, fish and chips, black and white sesame tuna, and parker house Haddock served with soup, salad and a side.
For the main menu you can find escargot, fried calamari, shrimp cockaitl and sesame crusted tuna. For sandwiches you will find crispy grouper or salmon burger or angus burger.
For seafood lovers try the Boston baked haddock, shrimp scampi, godfather style seafood, salmon modena, or Boneless prime ribs.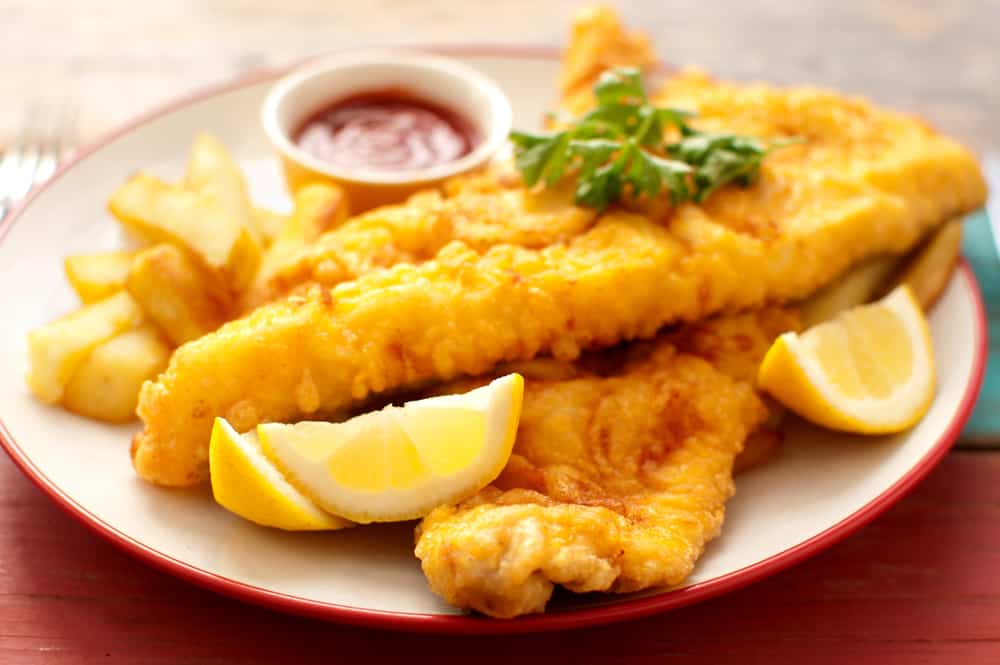 CRaVE
CRaVE is one of the locally owned restaurants in Fort Myers that opened in 2007. CRaVE is known for using the freshest ingredients on their menu in addition to making bread homemade and smoking and curing all their own meats and sausages.
The menu is separated into CRaVE salads, sandwiches and classics. Try salads like the pear and blue, warm goat cheese, southern spinach or cobb. In addition you customize each salad with protein choice chicken, filet, portabello, crab cake, salmon or gulf shrimp.
For sandwich selection you can find monte cristo, filet mignon open face, veggie, crab cake, grilled chicken and meatloaf. For CRaVE classics are served after 12 pm and you can pick from pot roast, meatloaf, shepherd pie, shrimp and grits, pot pie or half roasted chicken.
Kumo
Kumo is a Japanese Steakhouse located in Fort Myers. Whether you are in the mood for sushi, hibachi or an intimate dining experience Kumo has you covered. This is one of the best places to eat in Fort Myers if you want an entertaining hibachi show for dinner!
If looking for the flaming onion volcano during your diner show you are in luck. The Hibachi chefs provide an entertaining show cooking food in front of you! Expect large portions!
From the hibachi menu you can choose from chicken, steak, shrimp, calamari, salmon, scallops, tuna, filet, sea bass, lobster or white fish! All served with soup, salad, veggies and fried rice! OR a combo of any of the meat options.
If in the mood for sushi try the sushi combo appetizer, tuna tataki, filet mignon tataki or any of the sushi combination entrees. Or try one of the specialty rolls like Cape Coral Maki with salmon, tuna, cream cheese wrapped in cucumber or the namesake Kumo roll with tuna, salmon, yellowtail and cream cheese!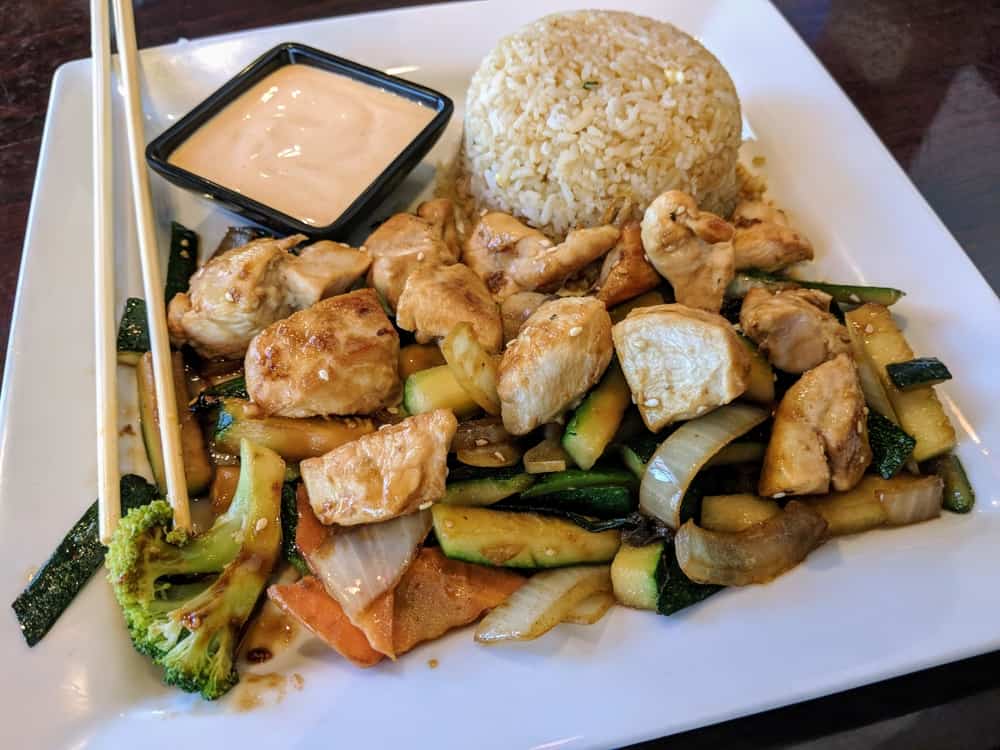 Osteria Celli
Osteria Celli is another of the fancy restaurants in Fort Myers where diners can watch Chef Marco cook their meal from the open kitchen. Chef Marco believes in using the freshest ingredients he sources from farms for his take on modern Italian meals!
They are one of the best restaurants in Fort Myers if looking for a set menu special. For $29.50 served all evening you will find a 2 course menu with a glass of house wine.
To start choose and appetizer or salad like Bietole a beet salad, calamari, house meatballs or bruschetta. For main courses you can choose from fettuccini carbonara, paccheri or fresh salmon in a dill sauce, bistecca or veal Milanese.
For the dinner menu you can find Italian favorite like Fegatini or chicken liver pate on bread, Lumache or snails, and calamari! Try a homemade pasta dish such as Pappardella with lamb ragout, Cannelloni , Cavatelli with shrimp!
For meat and fish dishes try the Salmon, Cotoletta alla Milanese or breaded veal cutlet, Branzino, or Agnello a roasted lamb chop! Every plate is artfully presented with the freshest of ingredients and made to order!
El Gaucho Inca
El Gaucho Inca is locally owned and operated by married couple and chefs Mariano Maldonado and Rocio Navarette. The menu is both Latin inspired and seafood with a Peruvian influence. The menu is extensive with a wide variety of choices for everyone in your party!
El Gaucho Inca is known for their ceviche or raw fish mariniated in lime. Try any of their ceviche with fish, shrimp, or a mix of both. Try the tiradito with a creamy sauce, or traditional with corn and sweet potato or a combo platter.
For the Peruvian inspired menu you will find favorites like Arroz Chaufa or fried rice with your choice of meat, white grilled fish in a variety of cream sauces, Filet al Picante a filet in spicy sauce, Saltado, or tallarin saltad which is wok fried noodles with veggies.
For Argentina side of the menu you will find various cuts of meat serves with chimichurri sauce. They serve a wide variety of vegetarian dishes as well from fried vegetable rice, Lomo Saltado with tofu, pastas, salads and more!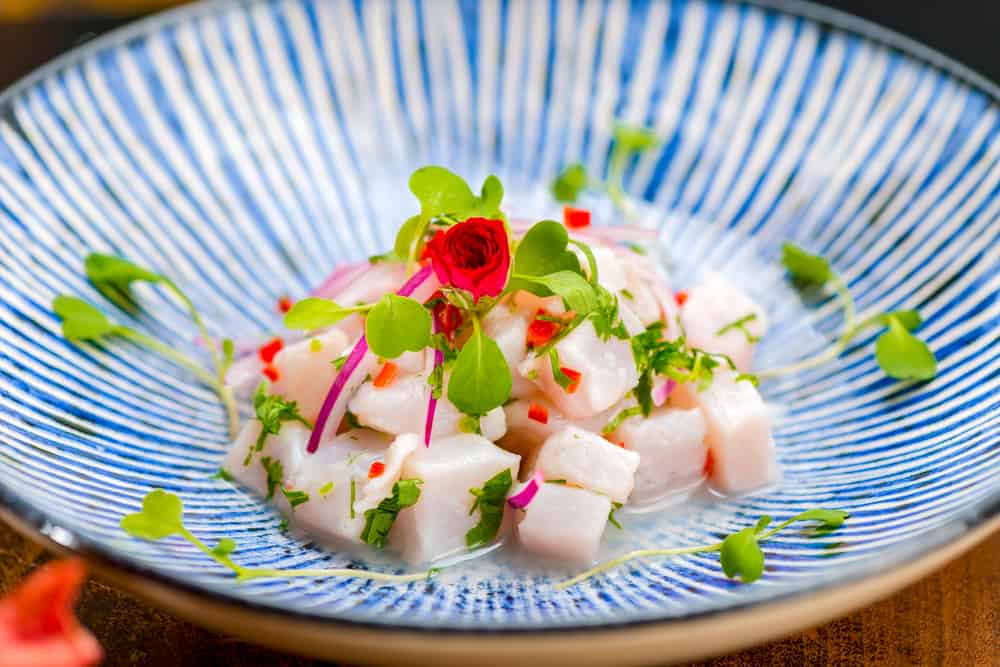 Ginger Bistro
If looking for a Chinese restaurants in Fort Myers head to Ginger Bistro. Ginger Bistro provides a traditional and authentic Chinese menu as well as Hong Kong style BBQ and Dim Sum.
You can try the Dim Sum Platter with 10 pieces of dim sum, scallion pancakes, salt and pepper calamari, wings or eggplant or the pork soup buns and spring rolls for appetizers.
For soups they have a large selection from Tofu miso, Thai coconut chicken, to spinach egg drop and Hong Kong Style shrimp wonton or noodle soups like preserved vegetable and roast duck or vegetarian tofu and noodle soup in a hot spicy broth.
For main courses they have mango shrimp, kung po shrimp, orange chicken or General Tso's chicken, beef with broccoli or Mongolian style beef.
On the dim sum menu you can find chicken and shrimp dumplings, pork and shrimp shumai, roast pork buns, mixed veggie buns, steamed ginger soup buns, and egg rolls.
Wisteria Tea Room
If looking for one of the best restaurants in Fort Myers for high tea head to Wisteria Tea Room! This restaurant serves a high tea with their own southern taken since 2011 in the historic Downtown River District! Perfect for those partaking in a spa day at one of the best spas in Florida Stillwater Spa!
Wisteria Tea Room is a bright yellow house serving homemade recipes, baked good and sandwiches with an assortment of beautiful tea cups! The lunch menu great for those looking of a unique best lunch in Fort Myers.
They serve an afternoon tea with a tiered tray of scones, savory treats, mini desserts, fresh fruit and tea, or add homemade cup of soup or salad for the Royal Tea. You can choose from herbal, rooibos, green, spa and black tea options!
A full lunch menu is also available with daily soups, salads, , sandwiches like roast beef panini, meatloaf, reuben or roast chicken! Many menu items can be made gluten free so be sure to ask! They also serve a ton of desserts from creme brulee, wisteria cheesecake or go for the chef's trio!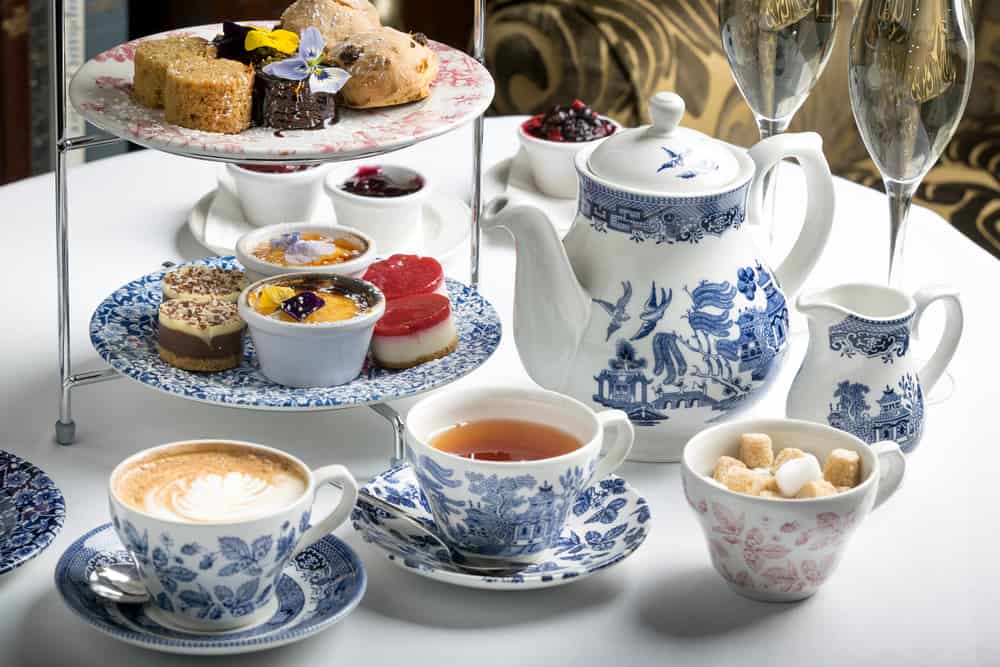 Cantina 109
If looking for Mexican head to Cantina 109 for the best food in Fort Myers. Cantina 109 is a Mexican Grill and Tequila bar located in the Gulf Coast Town Center!
For an appetizer order the table side guacamole, the Mexican seafood cocktail, or the nachos! The menu ranges from enchiladas and tex-mex tacos with cheese, barbacoa, picadillo or steak for meat options!
They also serve seafood tacos like grouper, shrimp and ahi. If wanting traditional Mexican cuisine try tacos al pastor or al carbon, the tamales de maize. For Tex-Mex try the ribeye steak, seafood enchilada, cantina shrimp or carne asada.
There is a vegetarian menu with burritos, fajitas, enchiladas and tamales! Or come by for Happy Hour Specials served until 6 pm like Sunday fajitas for two with margaritas, Super Taco Tuesday with three tacos and a margarita!
Twisted Lobster
Twisted Lobster is located in near by Cape Coral about a 15 minute drive from Fort Myers. Serving lobster and other seafood in a casual colorful restaurants!
They serve an $8 lunch special with menu items like cod fish and chips, mango mahi tacos, kobe cheeseburger, shrimp basket and soft shell sammy served Monday to Friday from 11:30 am to 3 pm!
Try any of the seafood baskets served with pineapple slaw and battered fries such as shrimp, soft shell crab, cod, haddock, sea scallops and clam strips! Or try the award winning soups like clam chowder and lobster bisque!
Other menu favorites include fried lobster tacos, New England lobster roll, hogfish rueben, lobster and a filet and two lobster tails!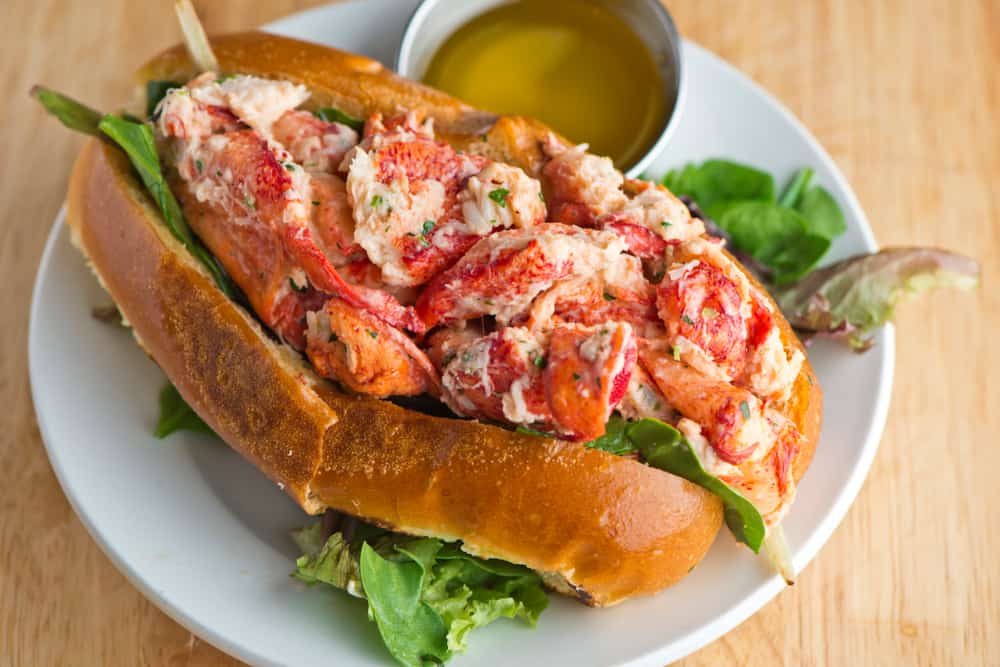 Buckingham Farms
If looking best lunch in Fort Myers head to Buckingham Farms. This is a farm to table restaurant serving breakfast and lunch Tuesday through Saturday and dinner on Friday nights.
All ingredients are the freshest farm produce from the 80 acre ranch and hydroponic farm in Fort Myers! This is one of the best restaurants in Fort Myers for lunch! Served Tuesday to Saturday from 11 am to 3 pm.
Try the Farmer's Market Panini, Barnyard Chicken Sandwich, Garden Harvest, Buckingham Cuban, Caprese Press, Crab Cake BLT, the Farm hand, and Pork Tacos. Or salads like roasted beet salad, Asian Kale with spicy shrimp, and spinach salad.
Or come by for the Friday night dinner where choices range from Grouper Oscar, chicken marsala, meatloaf and eggplant rolls.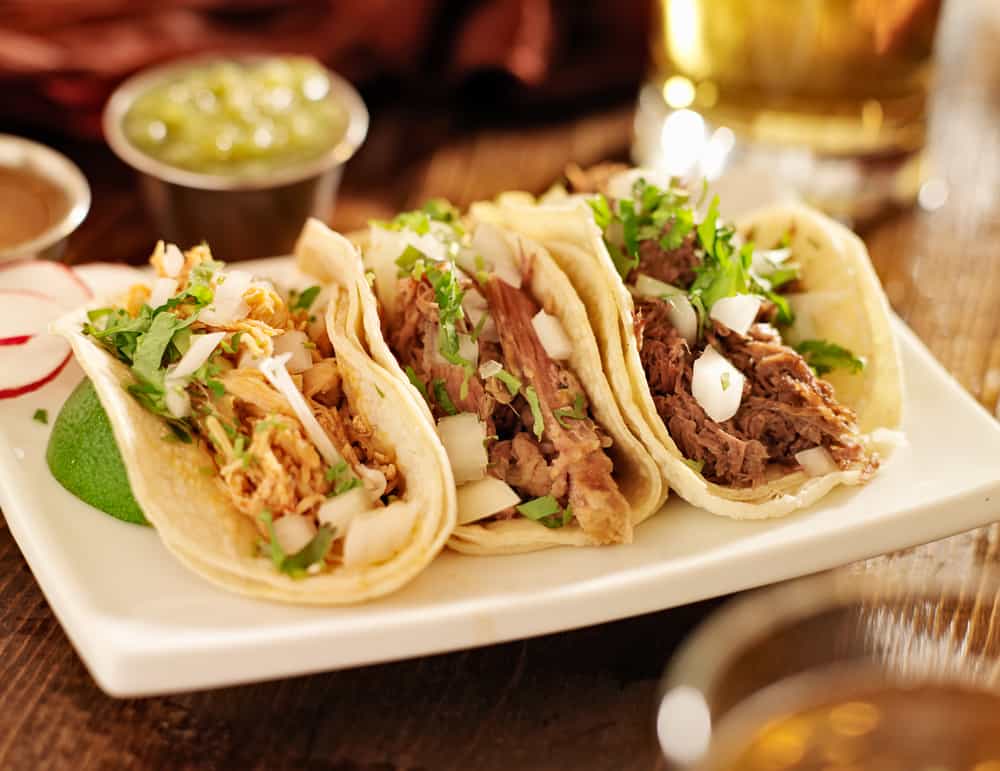 Did You Find This Post Helpful?
If so, we would love to keep in touch! We enjoy seeing photos and comments about your experiences in Florida! You can follow us on Instagram and we will repost your photos on our feed and comment too! Just tag us at @floridatrippers and hashtag #floridatrippers. We can't wait to see your travels!