You've hit the beaches and conquered the national parks, so now you need to relax at the best spas in Florida! If your feet and muscles are achy and sore, need better sleep, or just need a little pick-me-up, there's no judgment. Spa treatments are incredibly beneficial to the mind, body, and spirit!
Besides just making you happier, there are many benefits to spa treatments. Not just an indulgence, many spa treatments help fight natural aging. Facials and body scrubs remove toxins and dead cells from the skin, clearing impurities, and reducing fine lines and wrinkles.
Mental health is just as important as physical health. So if you're over-stressed, a massage can allow you to unwind and enjoy precious you-time. Many massages even have customizable aromatherapy options to further soothe your soul.
The benefits of spa treatments extend far beyond the massage parlor as well. Many of the best spas in Florida draw on the state's natural resources to ensure your relaxation doesn't end when you leave the facility. Discover a new version of yourself at the best Florida spas!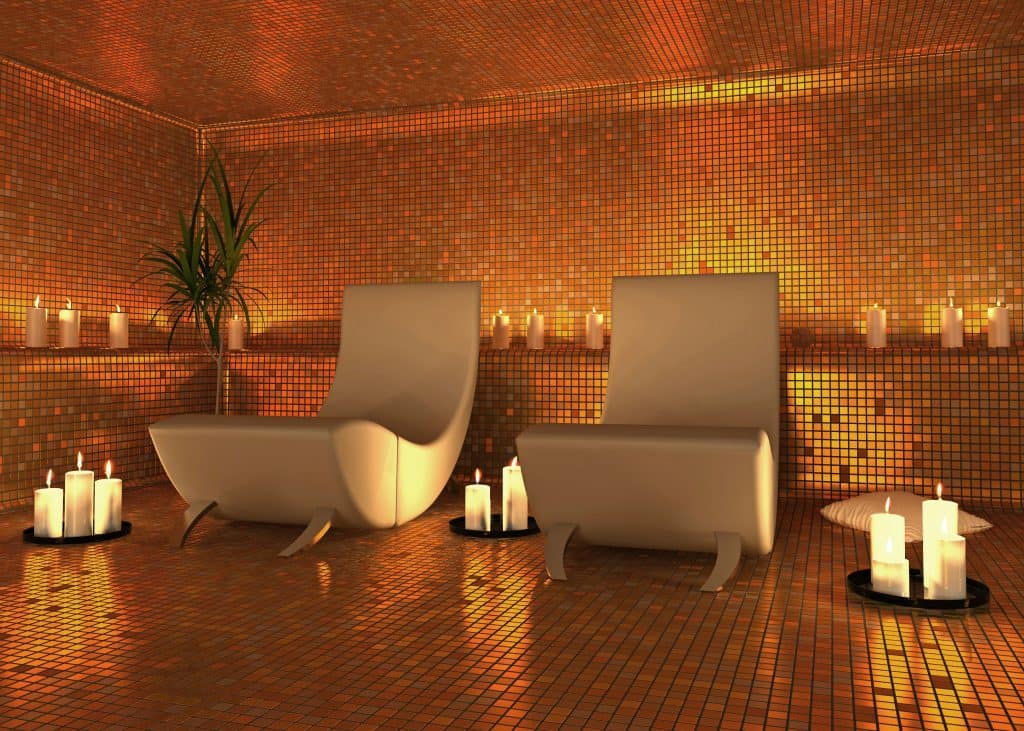 15 Best Spas In Florida You Must Visit
The Spa at The Breakers (West Palm Beach)
Among the attractions in West Palm Beach, you'll find the authority for serenity and tranquility in South Florida. You'll find the best spa in West Palm Beach at the Breakers Resort, founded by Henry Flagler. He spared no expense on this resort or his home, which is now one of the best museums in Florida.
The Spa at The Breakers features state-of-the-art facilities with treatments you can receive both indoors and outdoors. Create your own custom massage experience to address your specific needs. Whether you need deep tissue, sports, or reflexology massages, therapists will combine their techniques with scents and music to calm you.
All treatments in the full services hair and nail salon are performed with OSEA's vegan, organic, and all natural products. Get one of many manicures: couture, anti-aging, gel, or express. Choose between deep-sea, energizing, or express pedicures!
The Spa at The Breakers even features a whimsical pampering for guests age 6-15. Get blowouts, hair tinsel, beach braids, and other dry styling. Then ask for the Ice Cream Manicure and Pedicure using products scented like vanilla cupcake and lavender. Don't forget your ice cream treat from Mary Lily's!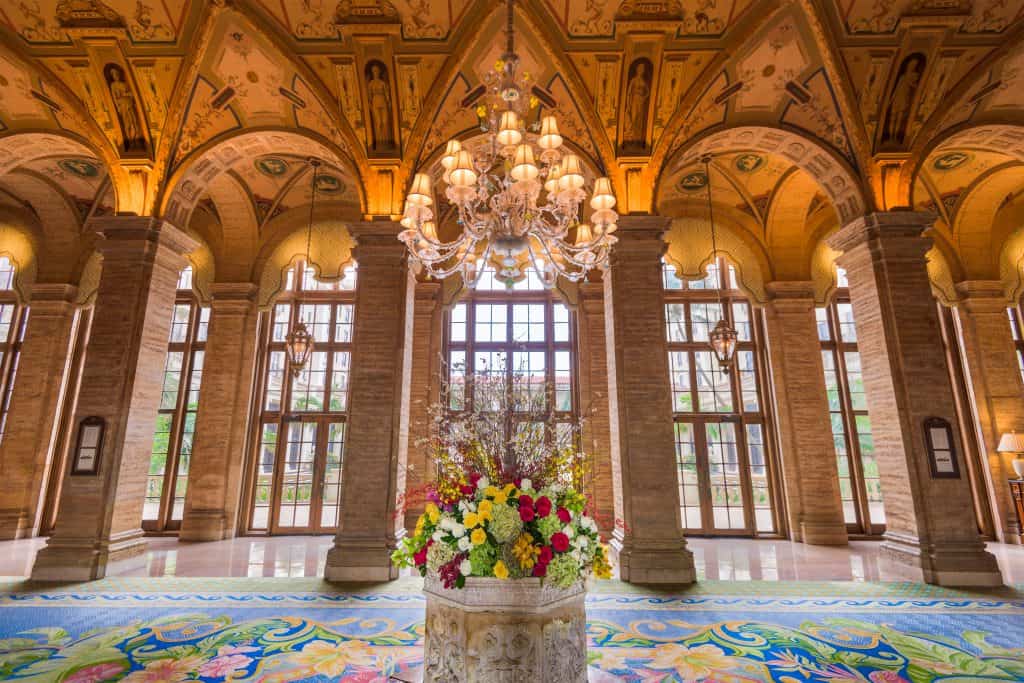 Ritz-Carlton (Sarasota)
In the heart of downtown, hidden among the best Sarasota attractions, you'll find the Ritz-Carlton. You might recognize this name as the best of all hotel chains, and Sarasota's branch fits the bill. Here you'll find some of the best golf courses in Florida, premier Sarasota restaurants, and now the best spa in Sarasota.
This Florida spa is Sarasota's luxury wellness destination. In their spa rituals, the spa harnesses the power of its Floridan surroundings to create a relaxing escape. Marine ingredients will give life to tired skin. Lavender and crystals used promote inner tranquility.
The Ritz-Carlton has one of the best spas in Florida because it uses cutting edge technology. The HydraFacial uses non-invasive, non-surgical procedures of exfoliating and hydrating masks to combat aging.
With LED light therapy, you'll see results instantly. Microcurrents improve muscle tone. You can also get facials focusing on radiance and renewal as well as vitamin C infusion.
Custom manicures and pedicures are available in the full service salon. To truly pamper yourself, get a paraffin treatment on your hands and feet. The stylists at the hair salon are trained in special color and highlight techniques like balayage! Don't forget the pink hair and mud mask!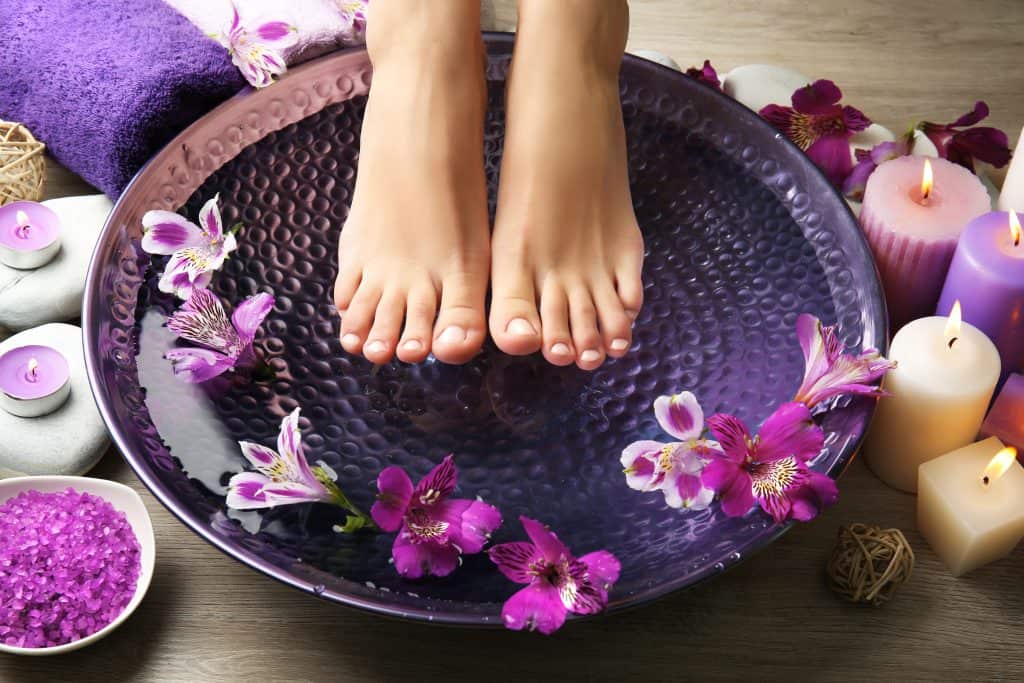 The Golden Door (Naples)
Among the best things to do in Naples, you'll find the Naples Grand Beach Resort. Tucked away along some of the prettiest beaches and waterside shops, guests have access to world-class golf courses and tennis courts, as well as the best spa in Naples.
The Golden Door is a zen-style spa village with outdoor co-ed whirlpools, steam rooms, and sauna chambers. Their recent addition of the unique signature meditation labyrinth makes it one of the best spas in Florida. The treatments found here use many indigenous Florida ingredients!
To purify your skin, try the Avocado-Citrus Wrap, made with fruits found in the Everglades. This blend infuses the skin with vitamins, minerals, and essential fatty acids that repair tired skin. The treatment ends with the soothing application of warm avocado/citrus oil.
The Sweet Awakening Seasonal Sugar Scrub starts with guests in a warm standing rainfall shower. Then body moisturizer is applied during a relaxing massage. Everything used is made with the freshest, organic Florida fruits and vegetables of the season mixed with raw cane sugar.
Men are encouraged to relax too, especially golfers! The Just "Fore" Gents treatment is perfect for the sports enthusiast. The 3-hour package includes a massage to enhance golf swings and range of motion, a mangrove restoration facial to restore sun-damaged skin, and a foot ritual to revive sore feet and calves.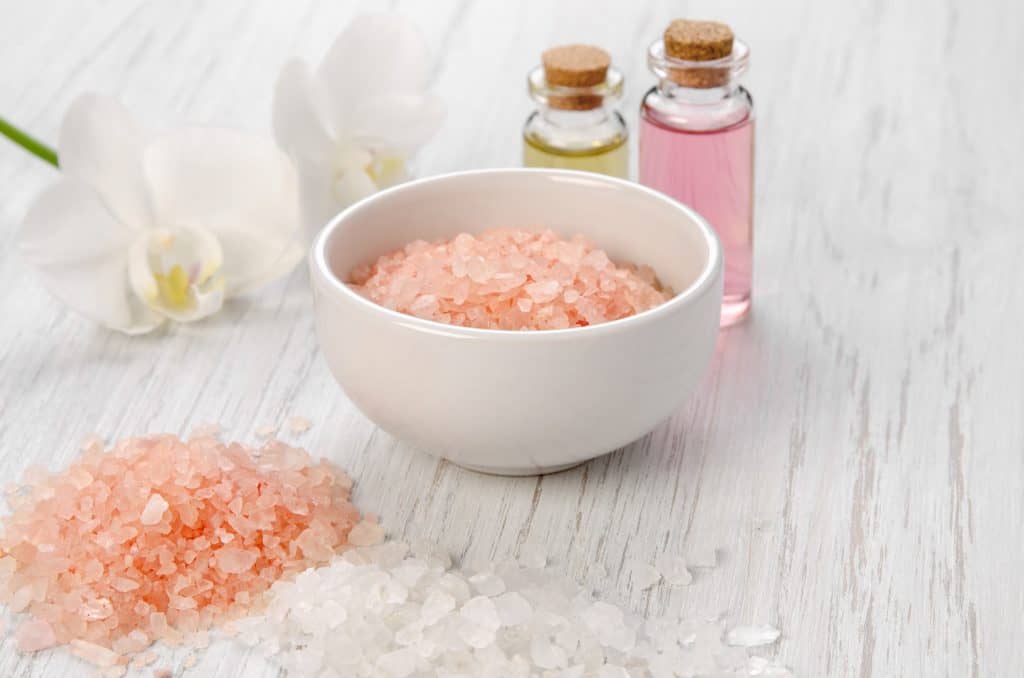 Four Seasons Resort and Spa at Walt Disney World (Orlando)
When you're at Disney, you may be spending the day devising Fastpass strategies or fighting with your family over your park-hopping itinerary! Just because Disney is the happiest place in the world doesn't mean it can't be stressful.
If you need to unwind, head to the best spa in Orlando at the Four Seasons Resort and Spa! While there are so many Disney resorts to fit your every need, we're singling out the Four Seasons. Because the Four Seasons is notorious for their excellent service, they have one of the best spas in Florida.
Restore your natural circadian rhythm of your body on a cellular level through Vibrational Sound Therapy. You'll reach a nirvana state with help from the sounds and vibrations of Himalayan Singing Bowls placed on and around your body.
If you've got insomnia, look no further. The Sleep Ritual Massage marries massage therapy with breathing techniques that focus on the seven somatic zones. Unlock your deepest, most satisfying sleep with the help of your therapist and aromatherapy. Afterward, take a Dreamkit home to continue your therapy and healing.
The Sticks and Stones Massage won't break your bones! Exclusive to this Four Seasons location, your therapist will use sculpted basalt stones and birchwood massage sticks. A variation of the hot-stone massage, flowing movements and muscle release techniques encourage tissue purification and total relaxation.
Don't worry! Afterward, you can hit the full-service salon and spa. Get a paraffin treatment on your hands before you have your nails done. Then have a stylist do your hair so you are all dolled up for a perfect date night in Orlando!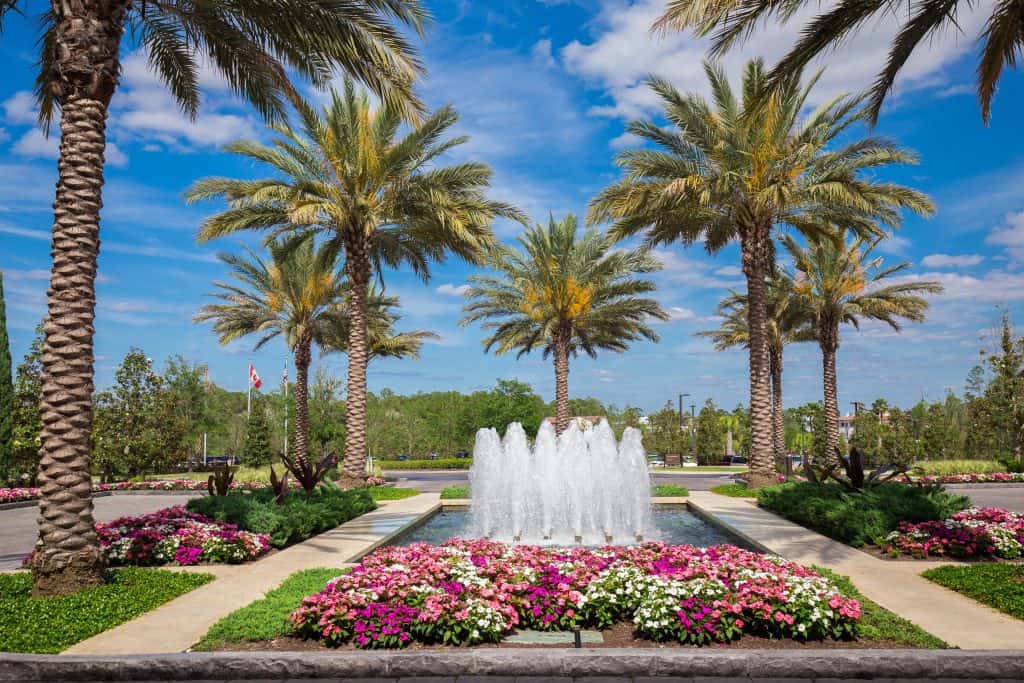 Wild Berry Tea Spa (Jacksonville)
If you're looking for the most fun things to do in Jacksonville, head over to Avenues Proffessional Park. Inside among the shopping and dining options, you'll find the Wild Berry Tea Spa hidden away, ready to help you relax and pamper yourself.
All services are customized for each client, using only all natural, organic products from the Organic Tea Apothecary on site. Locals can enjoy a spa membership to get two seasonal products a month! Julie's tea of the month and a skin care product will help you keep relaxing at home!
Wild Berry Tea Spa's "Serenitea" Facials use aromatherapy, warm stones, and lavender-infused hot towels with peppermint for your feet to create a full experience. All facials include herbal steam, cleansing, exfoliation, and extractions. You'll finish with an eye cream and toner.
The best package offered, hands down, is the Royal "Tranquilitea" which starts on location and continues at home! Start with a tropical foot soak with silk powder and mango butter followed by a Yuzu citrus sugar scrub.
Afterward, you'll receive a "Specialtea" facial and hot stone back massage. When you're completely done and relaxed, you will be provided with take home Bella Lucce products. Use the body lotion, overnight foot repair, face cream, and hair treatments at home to extend the luxury!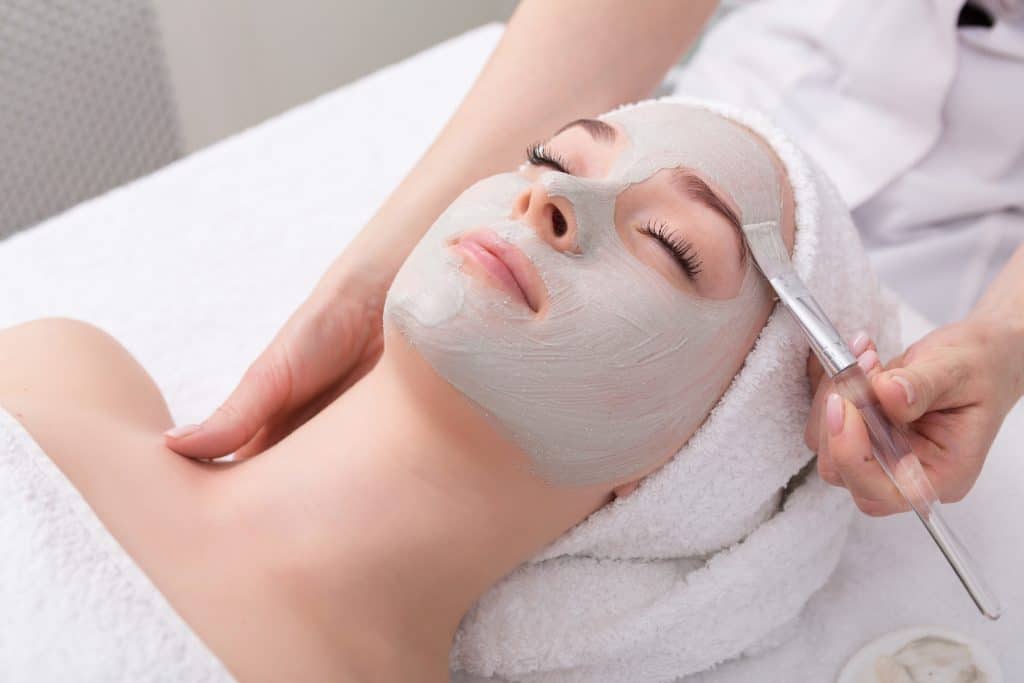 Safety Harbor Resort and Spa (Safety Harbor)
One of the most charming and quaint towns, Lifetime even filmed one of their feature movies in Safety Harbor. "Love in the Sun" features some of the best restaurants in Clearwater, and if you look carefully, the Safety Harbor Resort and Spa!
With well-appointed guest rooms, a waterfront tiki bar, and the Fountain Grille, the amenities are endless, making this one of the best spas in Florida. The spa features "sanitas per aquam" or health through water. Treatments use waters from Florida's natural springs, because of their alleged restorative powers throughout history.
Waters specifically from the local Espiritu Santo Spring right next door are used. The cool waters are used in massage therapy, body treatments, facial masks and peels, as well as enhancement packages.
To get a taste of what the Safety Harbor Resort and Spa has to offer, try the Any Day Funday Package. Choose between a 50-minute Swedish massage or a 50-minute European facial, then a spa lunch, followed by a glass of champagne at the waterfront tiki bar.
You can also purchase any of the treatments offered a la carte, with options for mothers and daughters, and couples! You'll also have access to fitness classes, including but not limited to yoga, pilates, or zumba. Keep your heartrate going in the indoor and outdoor pools and the cardio room.
Packages are available for teenagers ages 12-17! The Organic Moor Mud mask specifically prevents acne breakouts and deep-cleans pores. Young girls can also take a make-up lesson to learn about different products and how to apply them. Nothing extravagant of course, just enhancing natural beauty.
The Spa at the Diplomat (Hollywood)
In the middle of Hollywood among stunning ocean views, exciting festivals, mangrove trails, and entertainment is the Diplomat. A world-class resort and hotel, the Diplomat houses one of the best spa resorts in Florida.
The Spa at the Diplomat is your gateway to the ultimate South Florida luxury resort. Nourish your mind, body, and soul through sensory holistic wellness experiences. All treatments are inspired by the elements and natural phenomenon of the Atlantic oceanfront.
Spa services can be fully customized to your needs. Clear your mind in the relaxation room with a rain wall radiating tranquility. The Eucalyptus Steam Room and Sauna will sweat out your worries. Book three or more spa services to receive 15% off of your grand total!
Choose from eight facial treatments with over 20 add-on enhancements. Take a regular massage to the next level with hot stones or a gold collagen face or eye mask. You can even get your nails and hair done or body waxing in the full service salon!
As a guest of the Diplomat, you will also have access to the Diplomat Fitness Center. Inside the two-story facility, you'll find an elevated cardio deck with ellipticals, treadmills, stationary bikes all featuring integrated docking stations.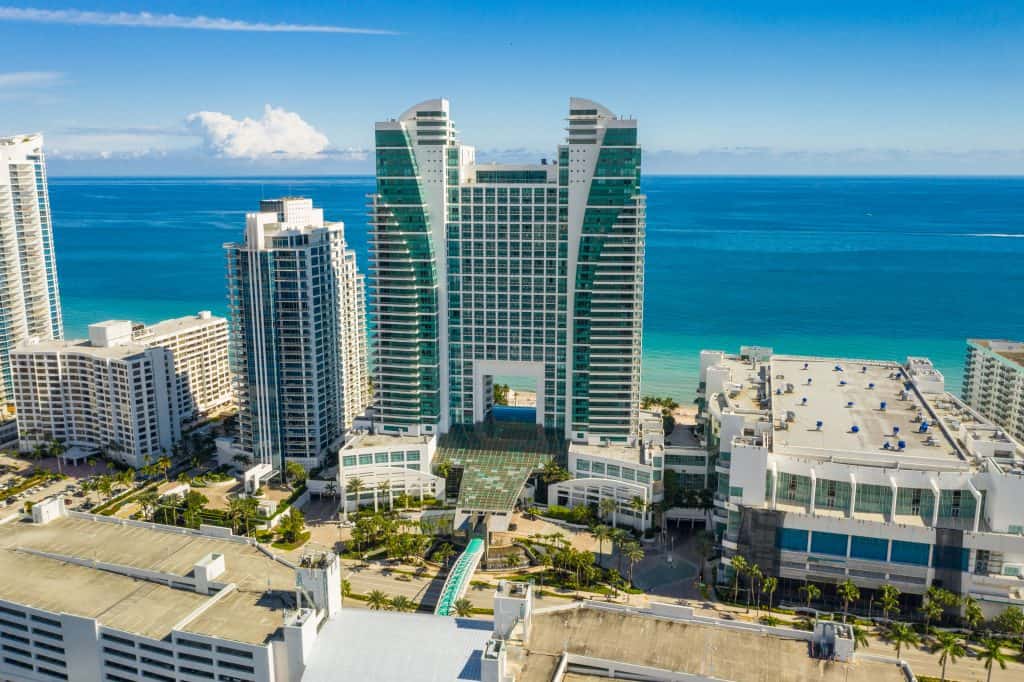 Sanibel Harbor Resort and Spa (Sanibel)
Sanibel already has the prettiest beaches and the best state parks, making it the ultimate weekend getaway in the Sunshine State. On Punta Rassa, a peninsula on San Carlos Bay, you'll find one of the best spas in Florida, featuring water sports and outdoor activities.
The Spa at Sanibel Harbor Resort is only enhanced by the atmosphere of this beautiful beach town. A full menu of therapeutic treatments will allow you to achieve total relaxation during your stay. Technicians use a combination of modern and ancient techniques to put the "ahh" in spa.
Massages are available in many specialties: Swedish, Deep Tissue, Hot Stones, and Foot Reflexology. Expectant mothers can even receive a Prenatal Massage to alleviate the aches and pains only a pregnant woman can suffer.
Choose between facials specializing in collagen restoration and classic European styles. You can even get a facial treatment for your back! A detoxification uses ultrasonic exfoliation, chemical and clay masks, as well as a high frequency machine.
Stillwater Spa (Fort Myers)
In Bonita Springs right next to Marco Island, one of Florida's hidden gems, you'll find one of the best spas in Fort Myers! Inside the Coconut Point Resort, you'll find the Stillwater Spa. Make sure to book your treatments in advance, the spa is always in demand!
Among the massage treatments, experience a Thai massage with acupressure. During a barefoot massage, a therapist will use their full body weight on your back to relieve muscle tension. If you suffer from chronic pain, consider the pain relief massage which uses deeper massage techniques with CBD oils.
Moisturize and pamper your skin with wraps like the Royal Coconut Milk or the Mango and Apricot. You can even have an illuminating body peel applied to remove dead skin cells! You'll be finished and smoothed out with a cream of jasmine, sage, and citrus.
If you're getting ready for a night out on the town, get your hair and nails done at the full-service salon. Treat your hands and feet to a rejuvenating manicure and pedicure. Afterward, head to the salon for a cut, color, and dye job. You can even get eyelash extensions in addition to makeup applications!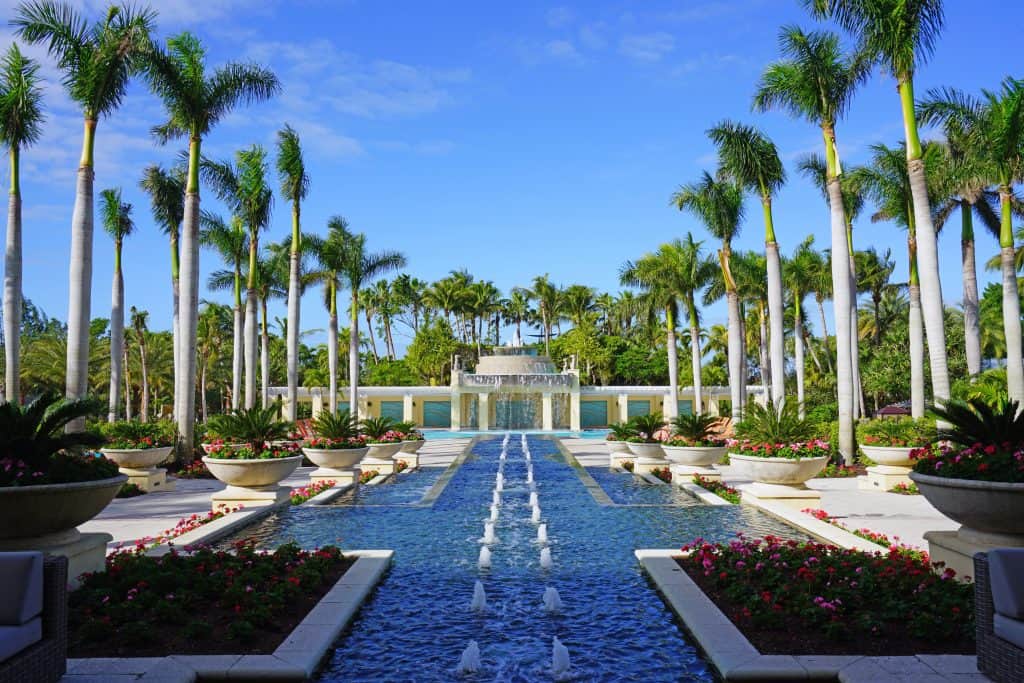 Biltmore Spa (Miami)
Miami is full of culture, entertainment, and world-class dining. With too many attractions to fit into one weekend, we're sorry you have to add one more stop to your list. But you absolutely must experience the spa at the Biltmore Hotel.
In addition to an 18-hole golf course and outdoor pools, you'll find the infamous Biltmore Spa on the 7th floor of the hotel. Take a break from the bustling Miami energy and relax with panoramic views of Coral Gables in this 12,000 square-foot sanctuary of peace and tranquility.
The Biltmore Spa features facial treatments, therapeutic body scrubs, and wraps with comprehensive options for every skin type. Then rejuvenate your skin with extensive massage therapy modalities. The tension will be worked out of your aching muscles.
Then enhance your spa visit by spending time in the Himalayan Salt Stone Sauna and the Eucalyptus Steam Room. Enjoy healthy snacks and refreshments furnished by the Benessere Culinary Academy in the relaxation lounge.
Before you head home, stop by the Spa Boutique to browse a collection of carefully selected, unique luxury products for your face, body, hair, and well being as well as candles and spa apparel. Test out the products at the BABOR Beauty Bar before you take them home!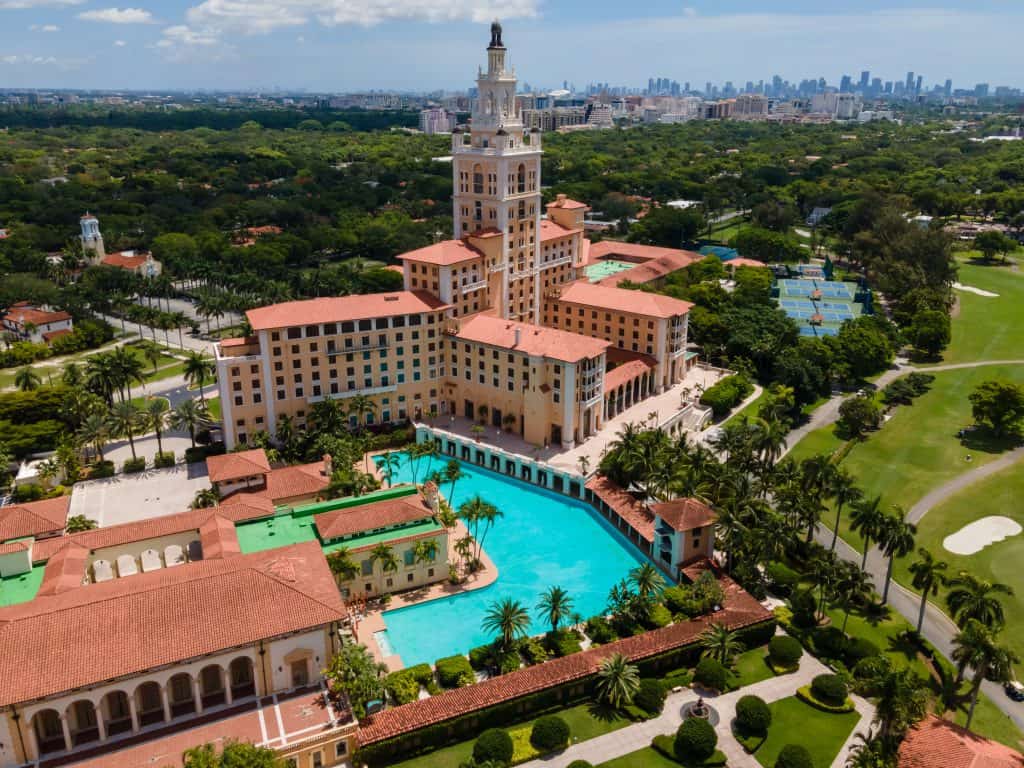 Poseidon Spa (St. Augustine)
You can find everything in St. Augustine: castles, ghost tours, and a lot of history. One of the most historic places is actually a hotel like no other you've ever seen. The Casa Monica Resort is dripping in history with its Moroccan frescos, ornate chandeliers, and exquisite wall tapestries.
Inside the Casa Monica, you'll find the Poseidon, one of the best spas in Florida. The Poseidon radiates Bohemian chic with deep blue walls and gorgeous pointed arch entryways. Surrender to the power of healing and lose your mind to peace and tranquility.
Like its name suggests, The Poseidon's journey to healing utilizes earth's simplest element and man's most essential need: water. Most services offered are inspired by water in quiet, refreshing treatment rooms.
Tell a therapist about your wellness goals and you will have a massage experience customized for you! Technicians will administer a variety of styles: reflexology, deep tissue, prenatal, Swedish, neuromuscular, and stretching.
Custom facials combine skin-type specific cleansing and toning. You can also benefit from LED light therapy or a detoxifying dry brush exfoliation to improve your circulation. Don't forget to head to the full service salon for hair and nail services with waxing as well.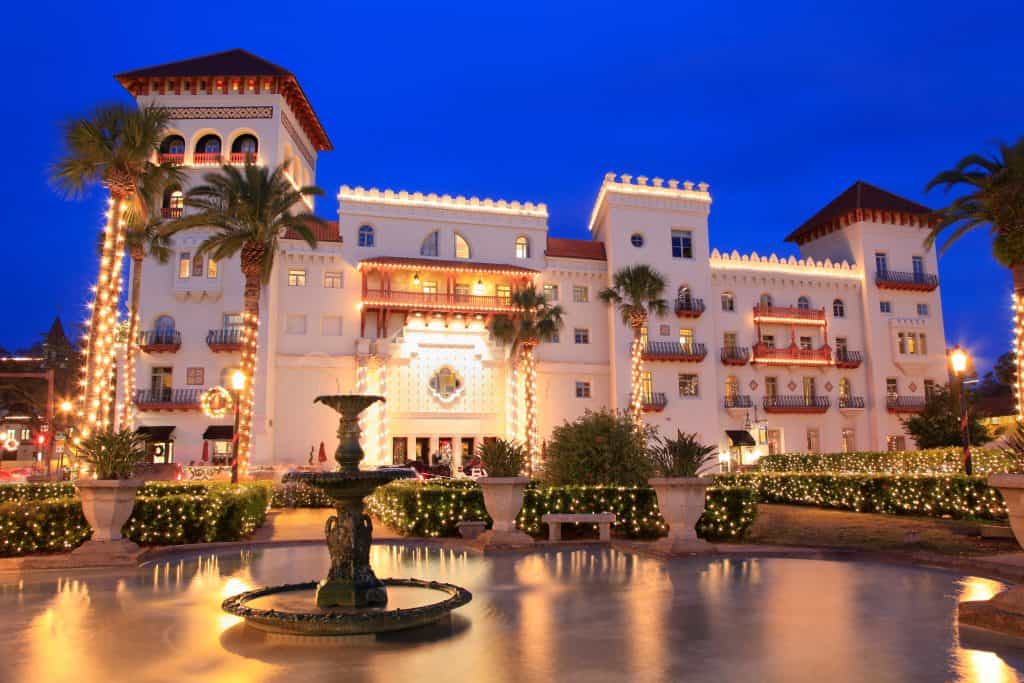 Harbor Beach Spa (Fort Lauderdale)
When you're not living it up at the International Swimming Hall of Fame, the Hugh Taylor Birch State Park, or one of Fort Lauderdale's marvelous music festivals, treat yourself to a day of pampering.
Embark on a journey of wellness at the Harbor Beach Spa! Tailored to restore your body, mind, and spirit, you will discover a restored sense of self! Spa services are waiting for you, as well as the state-of-the-art pools, saunas, steam rooms, and fitness center!
The Harbor Beach Spa features unique massages. Try Reiki, which involves the laying of the hands. With little to no contact, therapists channel life energy forces to bring balance to the body and spirit. This technique has been especially helpful to those recovering from illness.
To pamper your skin, the spa uses DermaRadience Microdermabrasion technology to rejuvenate skin! The MD Alpha Beta Facial uses chemical peels to reduce lines, wrinkles, enlarged pores, and fight blemishes.
Afterward, before you head home, make a stop at the Salt of the Sea Scrub Bar. With the help of a mixologist, design your own scrub! First choose from Himalayan, Marine algae, and Dead Sea salts or an organic sugar. Then you'll add in herbs like green tea leaves or lavender. Lastly, finish with coconut or sweet almond oil to lock in the fragrance!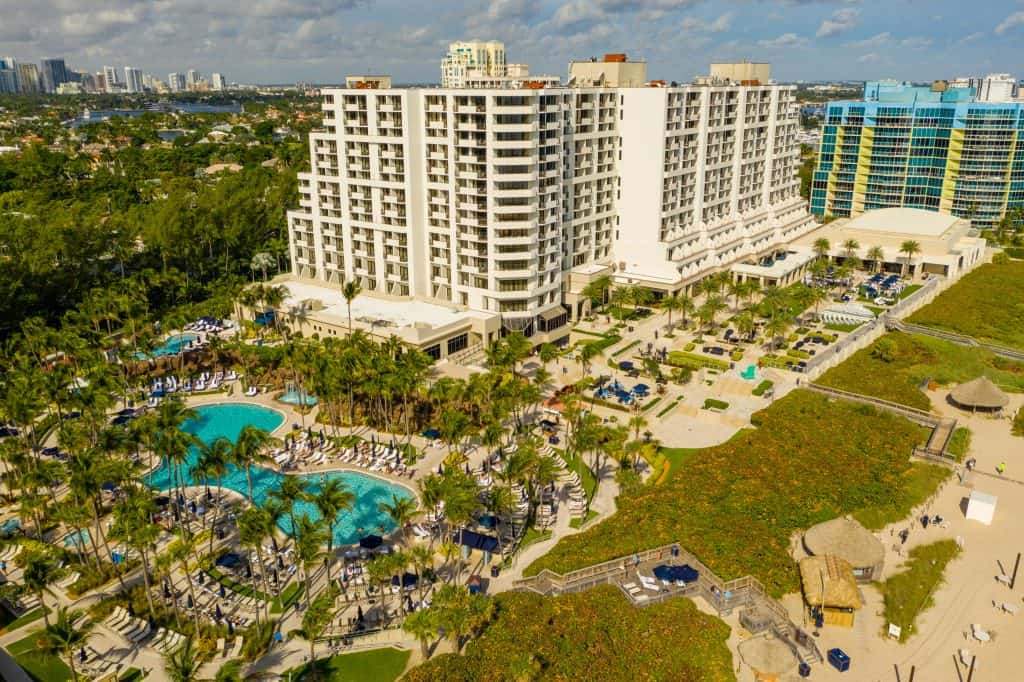 Sandava Spa (Clearwater Beach)
Clearwater Beaches is already one of the best beaches in Tampa Bay and in the continental United States. Steps away from Pier 60, destination shopping, and world-class dining, what else could make it better? The Sandava Spa in the Hyatt Regency Clearwater Beach Resort, that's what!
One of the best spa vacation spas in Florida, all the treatments at Sandova Spa are inspired by the ocean and its healing powers. Create your own custom spa experience with organic, fresh ingredients in your hotel room, or even in a cabana poolside!
Sandova Spa is a proud supporter of the Clean Beaches Council Blue Wave Ethics Program. What this means is that all of their services adhere to net-zero environmental impact policies while practicing sustainable sourcing. You can feel good about pampering yourself while you pamper the environment!
Packages depend on what you need from your wellness journey. "Activate" yourself by detoxifying and energizing your mind with a body massage, scrub, and cleansing facials. "Inspire" yourself and beautify and enlighten your skin with aromatherapy massage, an ocean body contour, blueberry facial, and peppermint manicure and pedicure.
Of course, you can choose any of these services a la carte! You also have access to the Sandava Spa Fitness Center, open 24/7 for your convenience. In addition to machines, medicine balls, and dumbbells, the Fitness concierge can provide you with exercise gear like swim goggles for the pool!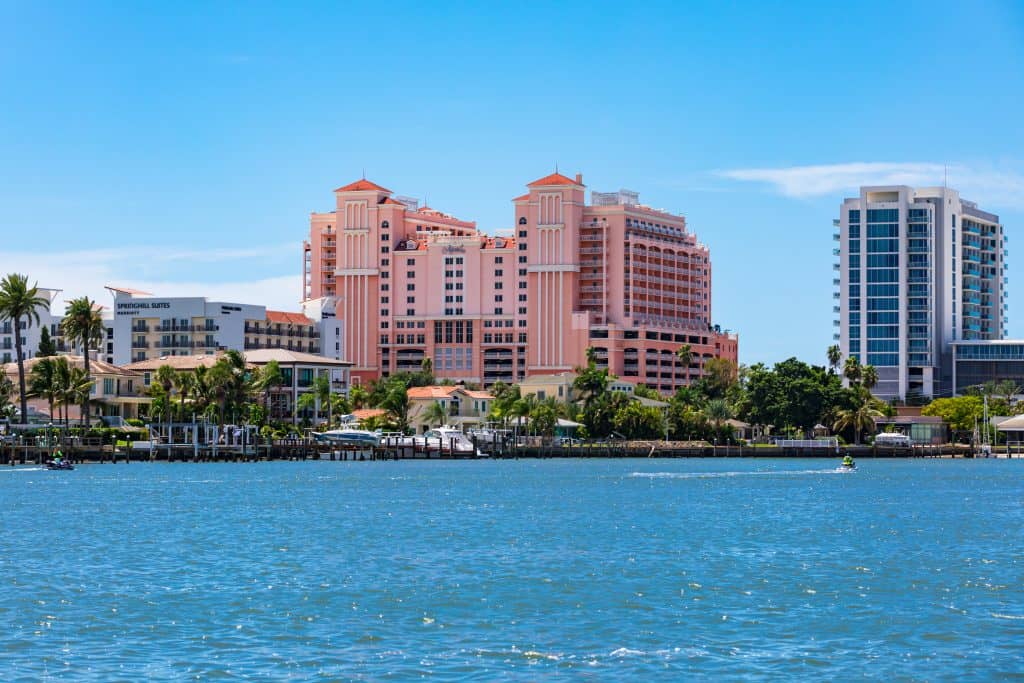 Pier House Resort & Spa (Key West)
Pier House Resort and Spa is actually the only full-service spa found in the Florida Keys! Only three minutes from Mallory Square with shopping and gourmet dining and the Key West Aquarium, it's located right next to the best Key West attractions!
Mandatory on any road trip from Miami, the Pier House is Key West's premier island retreat for those looking to melt away distractions. Unwind, relax, and restore your body and spirit. In a serene haven, you'll be sure to embrace a Key West state-of-mind on the first step of your wellness journey.
Signature treatments include the Swedish, Deep Tissue, and Hot Stone Massages. Try a Fiji Style scalp treatment that gently tingles to improve circulation and hydrate your scalp and hair. Make sure to wash before your treatments, clean hair and scalps better absorb the nutrients!
Enjoy a full-service nail and hair salon that includes paraffin treatments, hair masques, and Brazilian blowouts! You also have access to the outdoor whirlpool hot tub, and well as the fully-equiped Fitness Center at the best spa in Key West!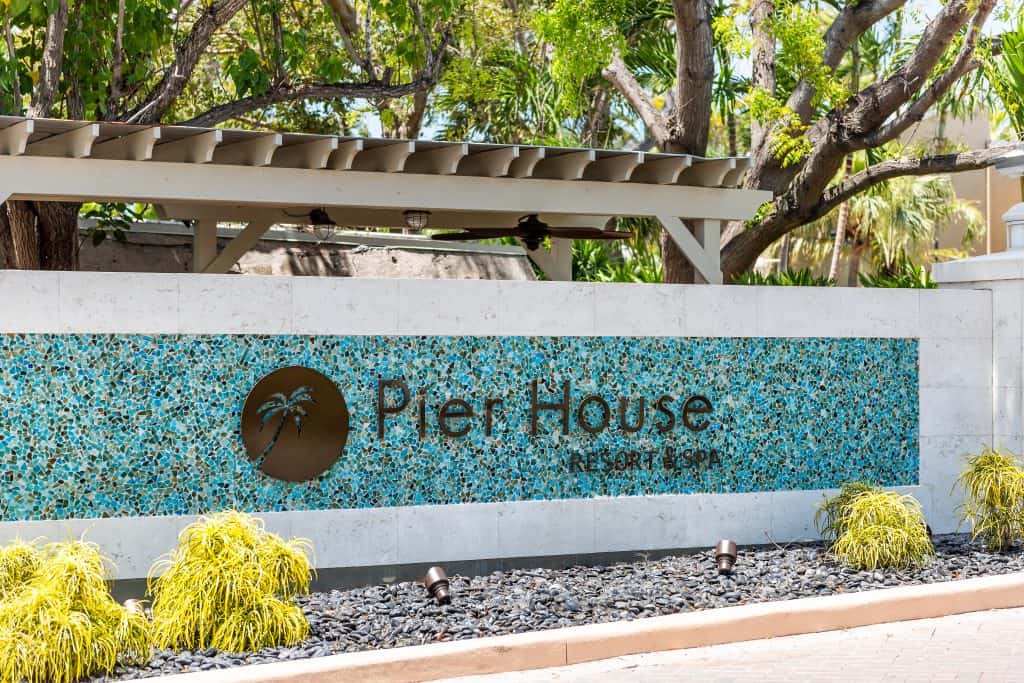 Prival Wellness + Spa (Miami)
South Beach is an unmissable Miami Attraction as the city's most popular and infamous beach. What could make it better than a world-class resort and spa! At Royal Palm Resort, you'll find the Prival Wellness + Spa to take a breather from the bustle of Miami's rich culture to relax and unwind.
While taking in the views, the spa delivers a new level of peace and inner focus. The best spa in Miami features treatments all inspired by the healing benefits of sea salt and antioxidant-rich botanicals.
Treatments include but are not limited to Swedish, deep tissue, and hot stone massages. Purify your skin with marine-infused facials and sea salt body scrubs. A full-service hair and nail salon await you so you can look and feel your best before you paint the town red.
Make sure to head to the spa boutique to take home a range of products for your skin, body, and hair! Products, like the ones used in treatments, are inspired by the power of the ocean, created consciously and results-driven.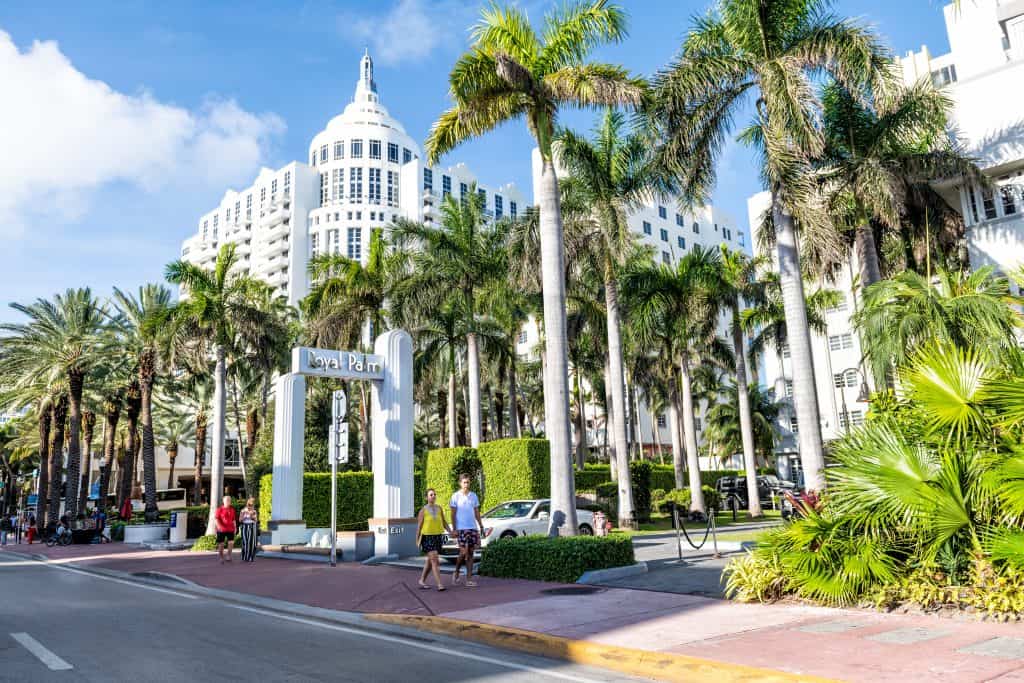 Did You Find This Post Helpful?
If so, we would love to keep in touch! We enjoy seeing photos and comments about your experiences in Florida! You can follow us on Instagram and we will repost your photos on our feed and comment too! Just tag us at @floridatrippers and hashtag #floridatrippers. We can't wait to see your travels!