Are you wondering where to eat in Siesta Key? No worries! We have got you covered with our list of best restaurants in Siesta Key, Florida that you must try!
From classic pizza joints to restaurants that feature dining on the bay, and all the seafood you can imagine, you can find pretty much any kind of restaurant in Siesta key. Thanks to its famous tourist destination, Siesta Key caters to both its locals and its visitors with different tastes and a variety of restaurant types.
However, there are some places to eat in Siesta Key that really stand out! These are those places that have you coming back for more! So take a look, and start planning your stops. We promise your stomach may be rumbling!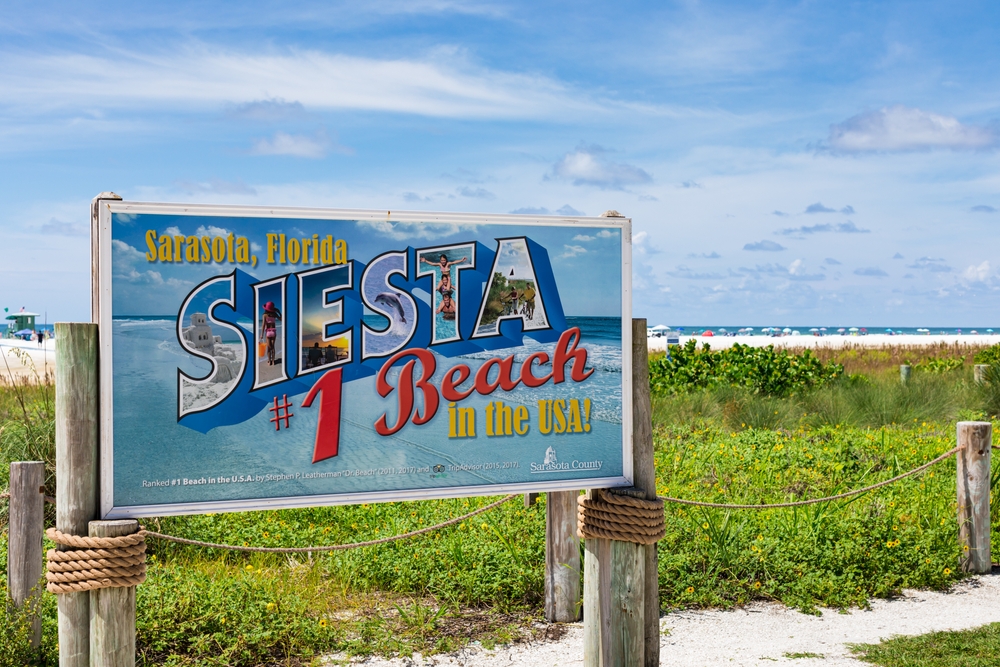 15 Best Restaurants in Siesta Key, FL You Must Try
1. Lobster Pot Siesta Key
Since its opening in 1940 in Cape Cod, The Lobster Pot has grown in popularity and across teh nation! Thus, we got a location in Siesta Key! Dishes at the lobster pot use freshly caught fish and lobster, as well as family recipes to create mouthwatering food. Talk about some of the best dining in Siesta Key!
With Portuguese ancestry, a New England past, and Florida location, the Lobster Pot channels the culinary heritages of all of these things. Try things like Portuguese kale soup here, or a classic Maine lobster tail.
All live lobsters are from Bar Harbor in Boothbay, Maine. But if you don't want lobster, try other things like the catch of the day, fish sandwiches, village burgers, sea rolls, crab cakes or even. pulled pork tacos! No matter what, this cozy, family-friendly place is a must-see!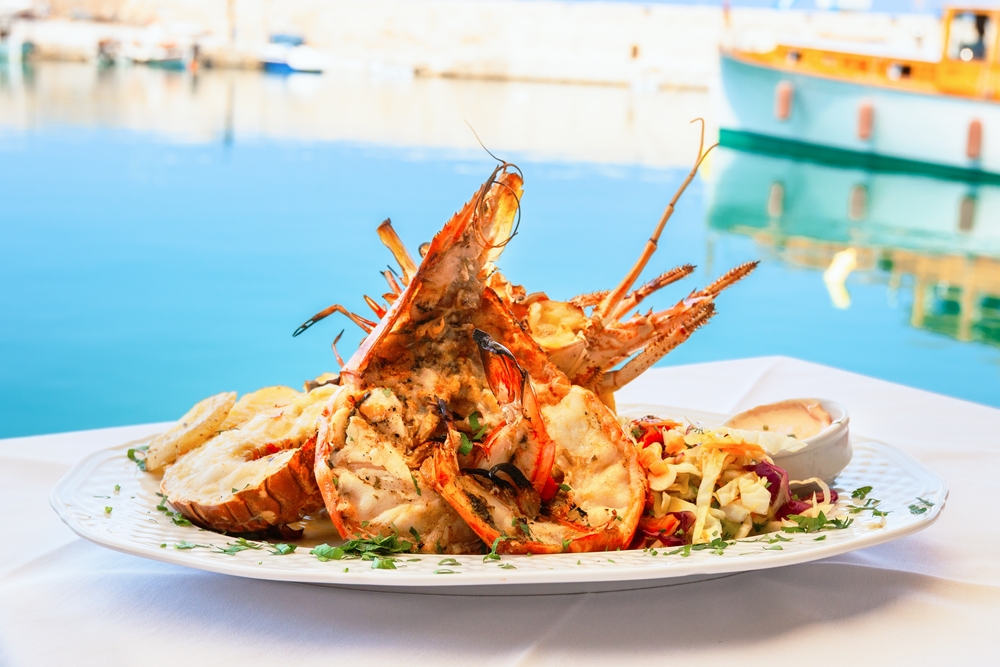 2. Summer House Siesta Key
Obviously, Siesta Key is well known for its beaches, so it only make sense that seafood is popular here! At the Summer House get the traditional surf and turf approach here! The building is super stylish, a fun and cozy eatery.
Guests seem to love the sustainable steaks and seafood in addition to the cocktails, wine and beer. Or if you are with friends, feel free to split an appetizer. The oysters Rockefeller are popular, as is a classic charcuterie and cheese board.
With over 30 years of hospitality under their belts, the hosts of the Summer House own 7 restaurants and love to channel their inner international flair within the food and beverage industry. The rich history of this location mixes with the rich meals. You won't have trouble finding what to eat in Siesta Key at Summer House!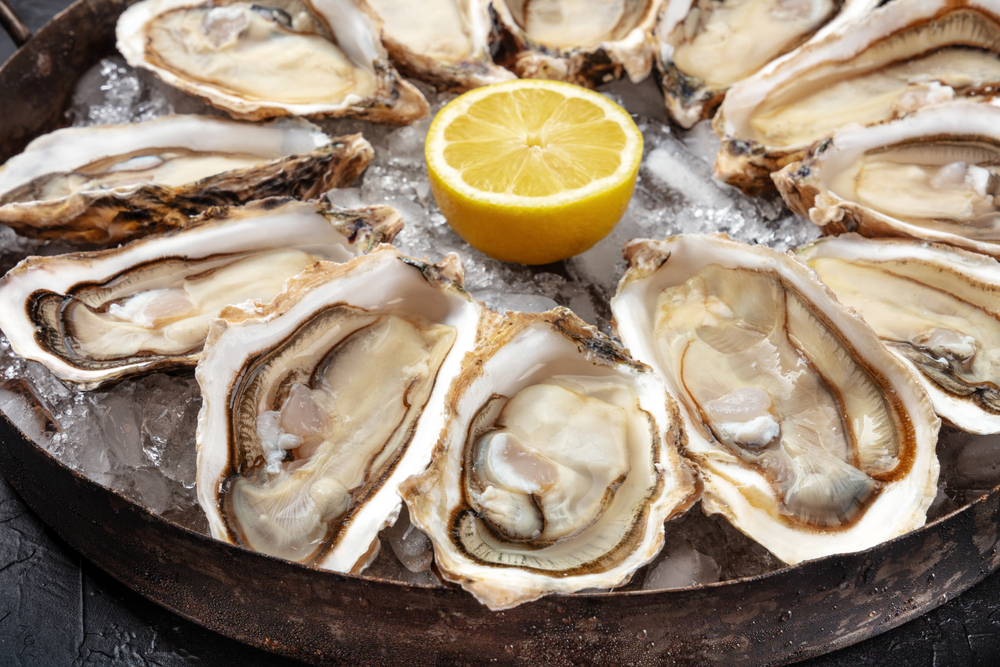 3. Pizza N' Brew
New, vintage or classic?! It doesn't matter at Pizza N' Brew! From NY-style slices to a food menu that accompanies something for everyone. But the food isn't the only option! With a draft selection and full liquor bar, your tastebuds will be satisfied.
Whether you want to get pizza by the slice or a whole pie, the options are endless. Truly. Build your own pizzas with a variety of toppings, or channel their inner specialty pies. Mediterranean pizza anyone?! Try the artichokes, olives and more!
Your inner Italian will also enjoy the Stromboli roll and calzones. Or you can try the munchies! Garlic cheese bread, jalapeño poppers, or mozzarella sticks. From this, you can also order burgers, salads, and subs. Of all siesta village restaurants, this is one to check out.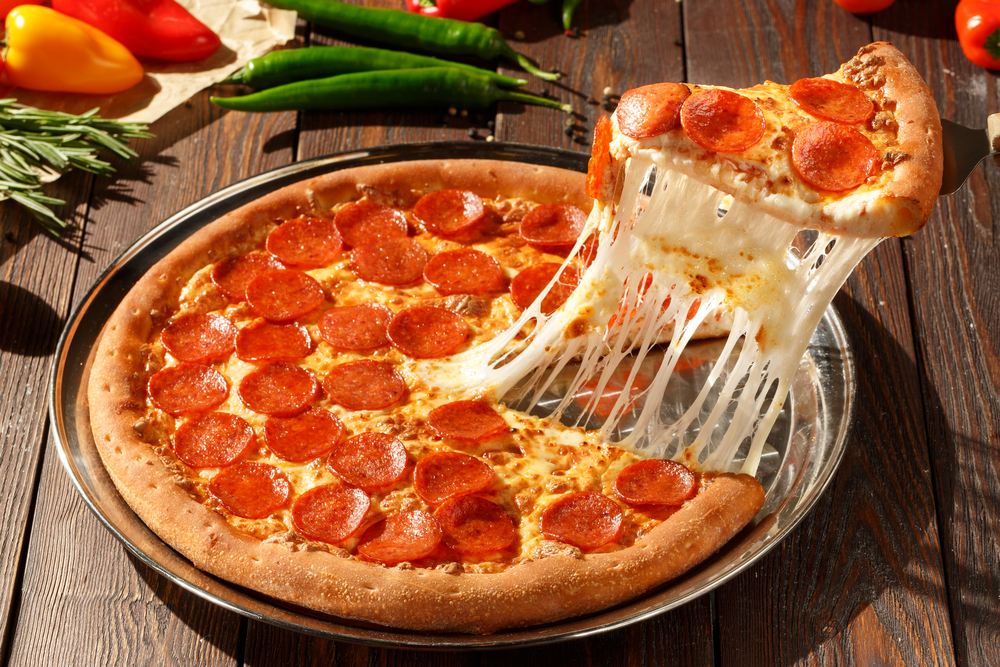 4. Village Cafe
Restaurants near Siesta Key aren't hard to find, but how do you know they're a good one?! Since 1995 the Village Cafe has been a family-owned and operated stop that most people love to visit. Whether a local or a tourist, the Village Cafe is a staple for breakfast and lunch.
The best breakfast in Siesta Key exists here! The filling portions are of tasty food you won't be disappointed in. Satisfy every appreciate here! Healthy choices include fresh fruit bowls, oatmeal, or even a cafe cocktail.
If you want more traditional fare, enjoy eggs any style you wish! Or try siesta Florentine. If you are preferring lunch, you can always grab cauliflower flatbreads, Beyond burgers, salads, quesadillas. Tourists and locals also really love the melts!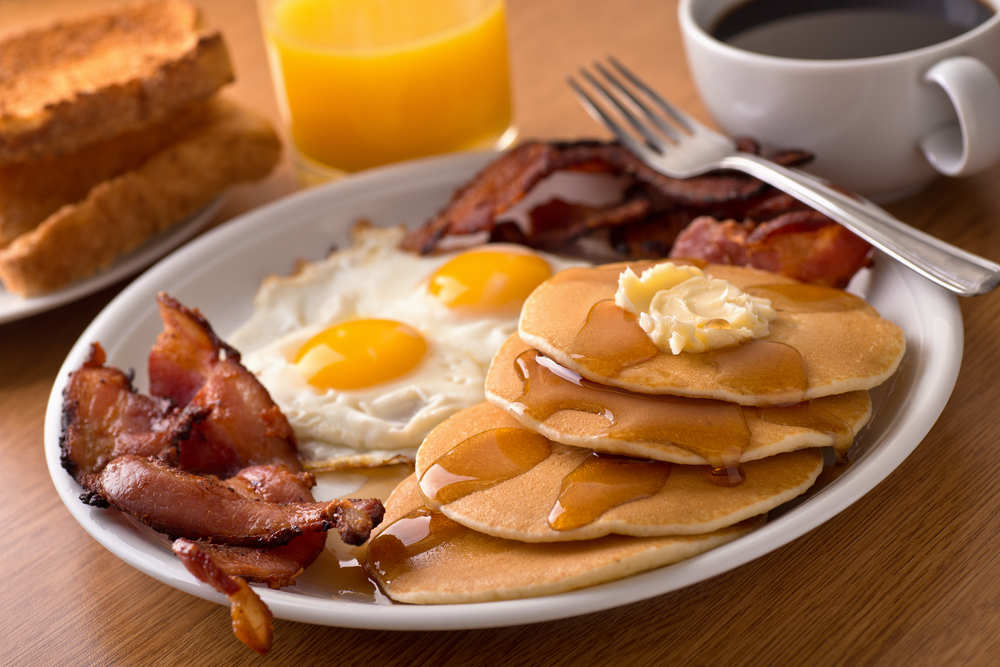 5. Ophelia's on the Bay
Seafood in Siesta Key is also easy to come by! But you want to make sure you are getting fantastic seafood. Ophelia's on the bay is one of the Siesta Key restaurants on the water that you want to check out when you visit!
Ophelia's actually features a daily rotating selection. This globally inspired cuisine will pique your curiosity and your tastebuds! With the glass-walls, this casually elegant dining area overlooks the dock-side-open-air patio, which will leave you with views for days!
Standout starters include things like eggplant crepes, or even the colossal lump blue crab cakes. The freshest local fish is used when producing meals and starters like this. Happy hour is from 5-6 pm every night, and guests also tend to enjoy the drinks, wine, and unique cocktails! Try it out!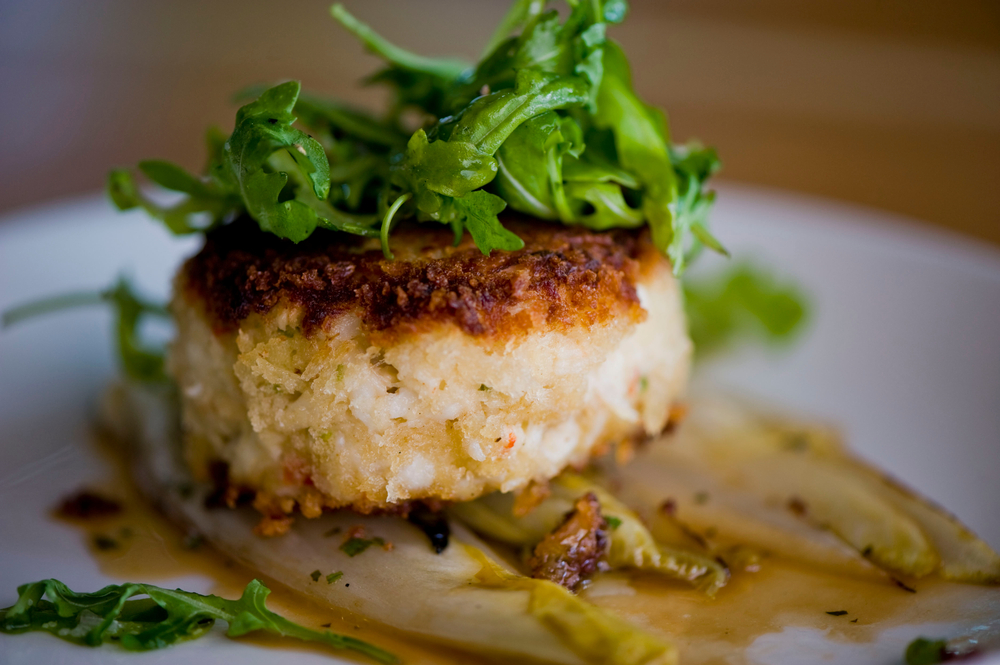 6. Turtle Beach Grill
Great food and live entertainment?! Sign us up! Open seven days a week, Turtle Beach Grill is continentally located across from turtle beach. Here you can enjoy open air dining and the Gulf of Mexico breezes! You can also get here by boat– there is great docking nearby– and the place is dog friendly!
Of all the great things of Turtle Beach Grill, the food has to be one of them. Open for lunch and dinner, and take out or dine in, guests love to grab a bite here when they are spending a day on the water. Boneless wings, spicy shrimp and more are popular appetizers.
The sandwiches and wraps are great for a day on the beach too! But don't forget their crab cakes, or even their dessert! Key lime pie anyone?! Most importantly, however, are their beers, frozen beverages and wine. The tropical frozen drinks are signature and unforgettable. A strawberry colada? Sign us up! This is one fo the beach bars in Siesta Key you want to check out!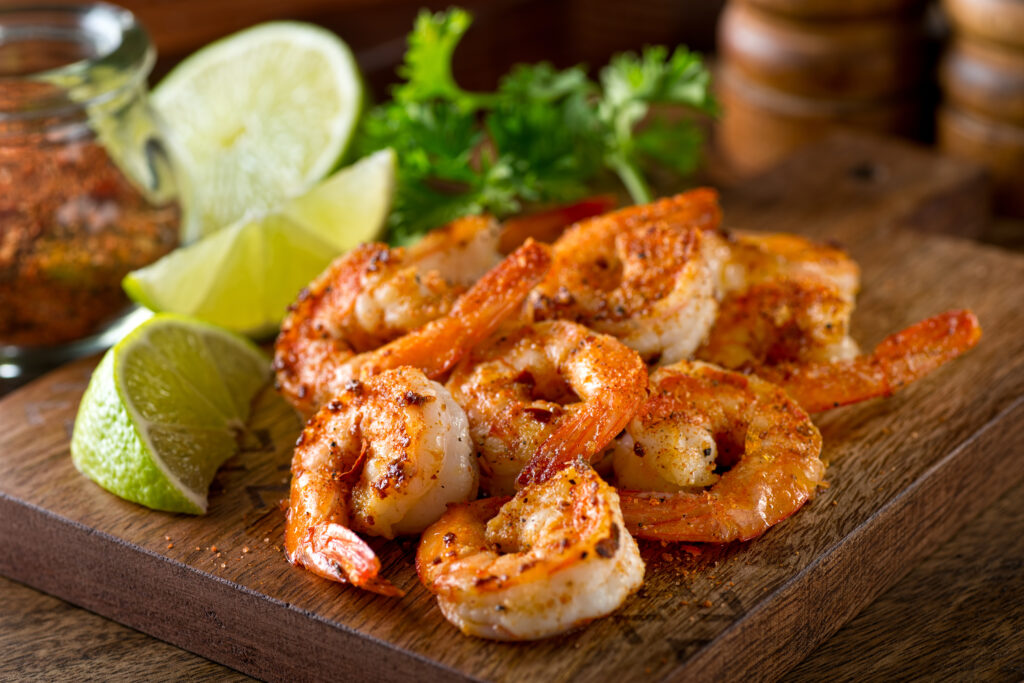 7. Miguel's
Fine dining in Siesta Key has never been easier. Check out Miguel's! Here they specialize in French and continental cuisine, so it is different, unexpected, and so tasty. The homemade dishes are sure to suit anyone's taste buds.
Your entrees include a tossed green salad, vegetable du Jour, fresh garlic bread, and potato du jour. You can choose an entree from seafood– tilapia is popular– or a land option! Guests also Eem to love the supreme de poulet cordon blue!
Paired with an extensive wine selection and full bar, this restaurant's reputation makes it known that it is one of the best restaurants in Siesta Key. The unique table side dishes and Caesar salad alone make headlines! So make a reservation and enjoy!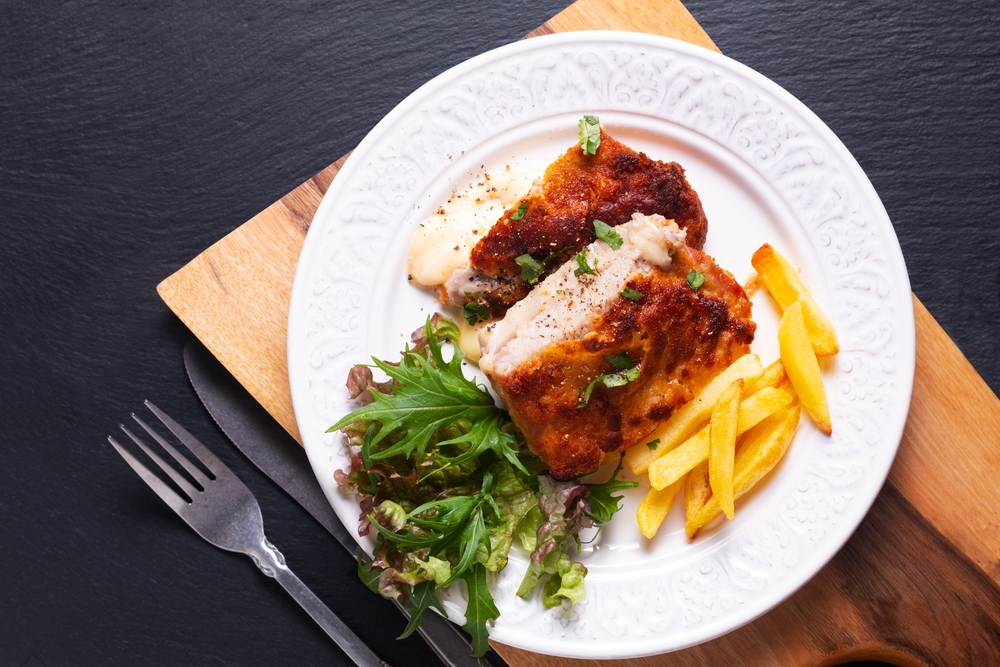 8. Cafe Gabbiano
We all love a restaurant with good vibes. So check out this rustic-elegant eatery! Enjoy the patio seating, and just the Italian favorites and lengthy wine list at Cafe Gabbiano. Of all places to eat in Siesta Key that offer Italian, this is one you must try.
Try a formaggi and salumi plate (a cheese and salumi plate) that is build your own inspired. Enjoy the burrata cheese, the cured pork belly, or even a classic buffalo mozzarella. When done, dip into the carne options and have a filet, or even maybe enjoy a nice poached pear salad.
The pastas are also to die for: lobster ravioli anyone? Squid ink shrimp ira Diavolo? But don't forget the dessert and wine menu too! You can't just eat your entree. Make sure to explore every option this dine in place offers. And ask for a kids menu to ensure your kids get to see what is offered to them too. This is some of the best food in Siesta Key!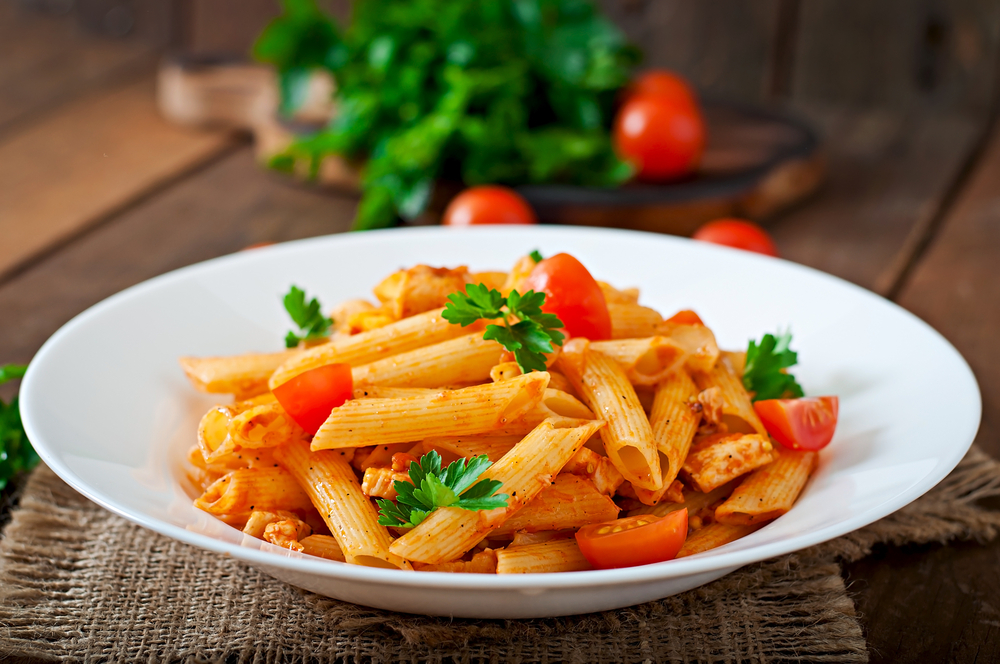 9. Big Water Fish Market
"Our fish is delish!" Yes it is! The Big Water Fish Market is a great little seafood place. They opened on 11/11/11 at 11am– talk about lucky?! Offering the freshest and most delicious casual dining around, this place is a must eat at restaurant!
Big Water Fish produces local fish and seafood in a boutique-style market. It is quick-paced and all teh fun. Their specialty sauces and seasoning are to die for. Which is why it is a good thing that they also sell this on the side!
Enjoy a beer while enjoying one of the top Siesta Key beach restaurants. Start with some grouper bites, or even gator bites! Take a taste of the fish stew, or even enjoy a class fish-n-chips meal. This is one of the good restaurants in Siesta Key that will always leave you full yet returning for more.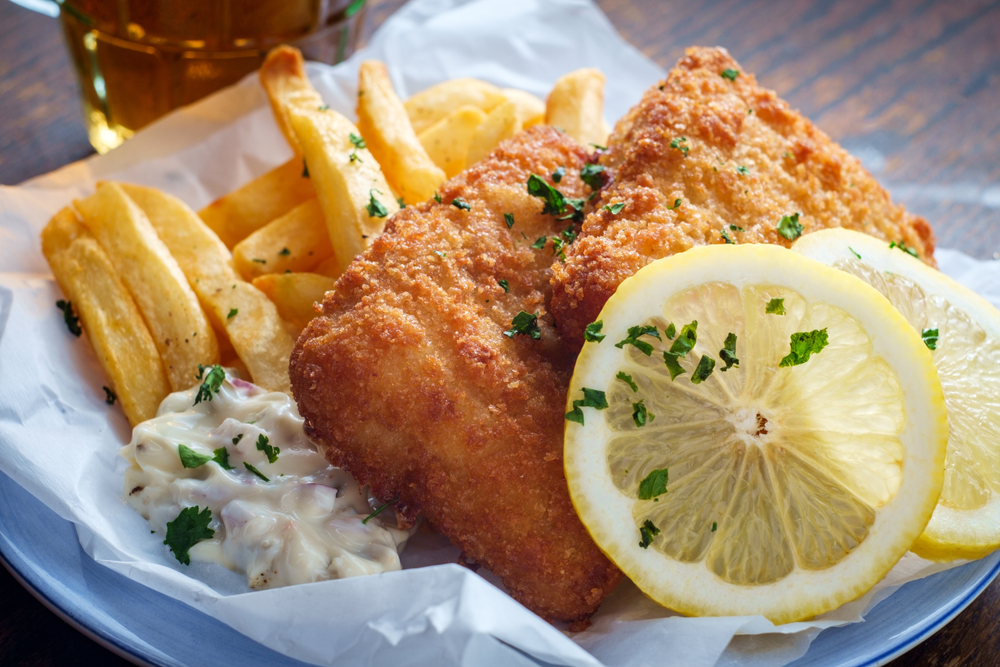 10. Meaney's Mini Donuts
Okay, we know it isn't a restaurant. But how can you not put a fantastic bakery on the list of best restaurants in Siesta Key when they are so famous for their donuts?! This walk-up window in Siesta Key village offers pure bliss.
Fried in a piping-hot-oil, these donuts are made fresh every day! And better yet?! You get to pick out the toppings of your choice. These beignet-like little treats are addictive, so be careful. Don't eat the whole bag at once! We know it may not be the best dinner in Siesta key, but it is worth trying out.
Tourists and locals seem to really enjoy the strawberry cheesecake donuts. But who cannot love cream cheese frosting and strawberry jam?! Let's not also forget that this restaurant also serves breakfast, coffee, and more desserts too though. Talk about some of the best breakfast in Siesta Key!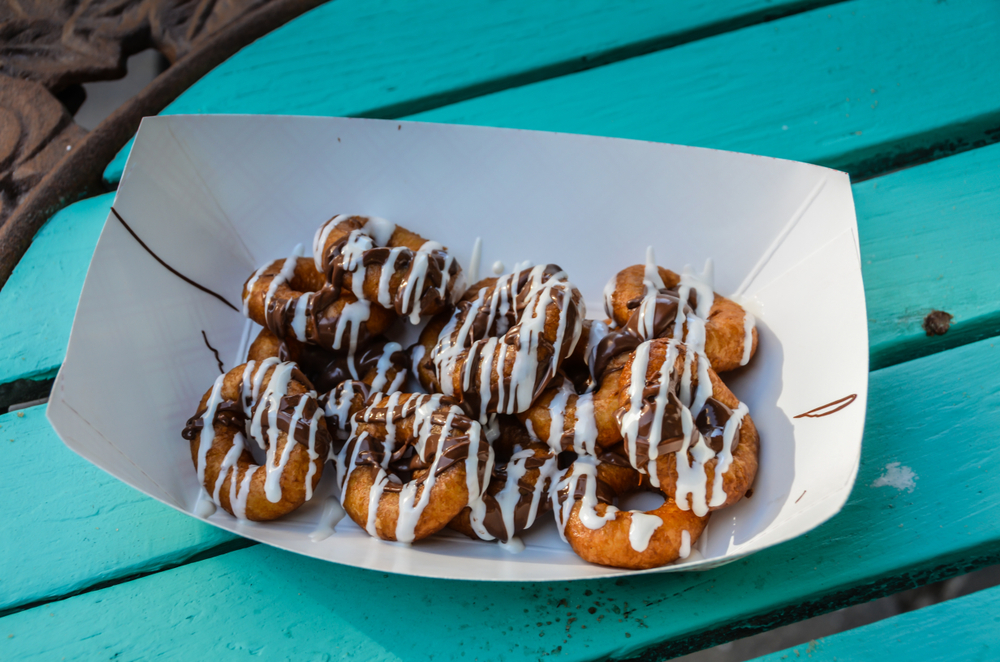 11. The Cottage
Siesta Key Village restaurants don't get any better than this! The Cottage allows for you to be social, while eating local. Located in the heart of the village, this restaurant offers mouth watering food, delightful cocktails, and gives off an island atmosphere.
Their menu is focused on inventive, seasonal cuisine from around the world. They utilize local fans, sustainable meats and sustainable seafood to create their menu. This means that the foodies love them!
Try starters like the lobster bisque, or the wonton tuna tacos. Or enjoy the best seafood in Siesta key with entrees like lobster maki sushi, or bronzed black grouper. Not a fan of seafood? No problem! there is also sandwiches, salads and soup too. The options are endless.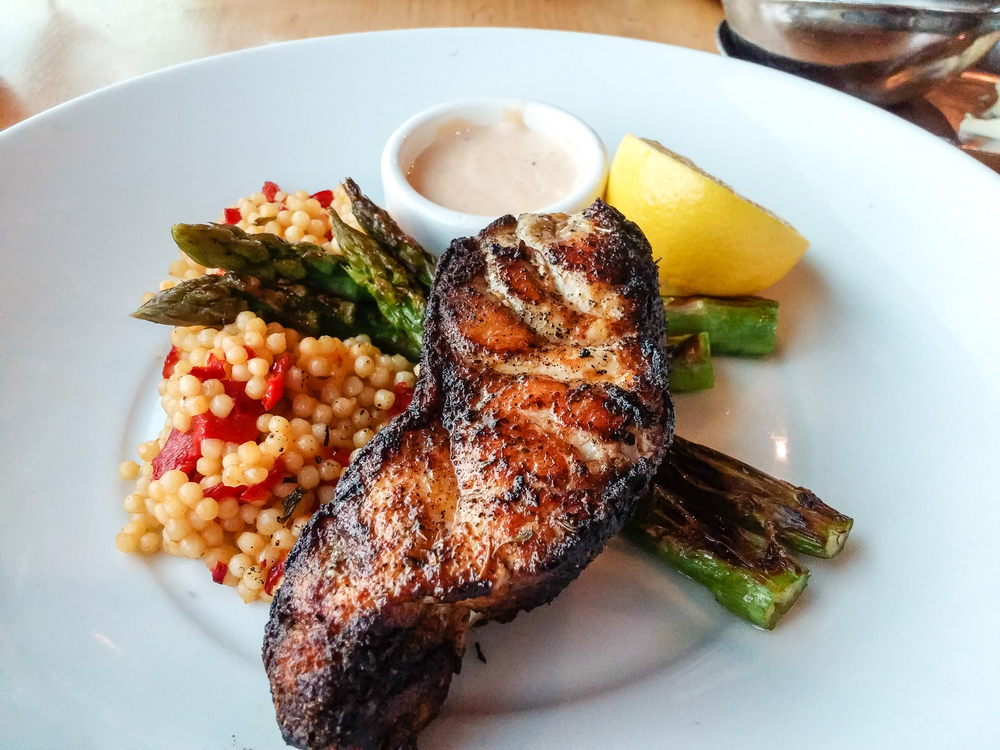 12. Daiquiri Deck
Food, drinks, and friends…. can you ask for a better combination?! Order "for the whole tribe: wby placing appetizers. Try the gator bites, conch fitters, or nachos. The live entertainment and store make this place the perfect place to bring friends and enjoy a good time.
Locals and tourists alike love the crab cake BLT and other handhelds… mainly because you leave one hand open for a drink! Daiquiri deck stays true to its name with a legendary happy hour. Everyday from 3 pm until 7 pm, the souvenir cups are half priced, as are daiquiris, well drinks, wines and drafts.
Paired with a DJ on the weekends, this place also participates in community wide events. The iconic Turkey Trot and Santa Stumble pub crawl brings in guests during the holidays. So check it out! This may be one of the top places to eat in Siesta Key for our partiers!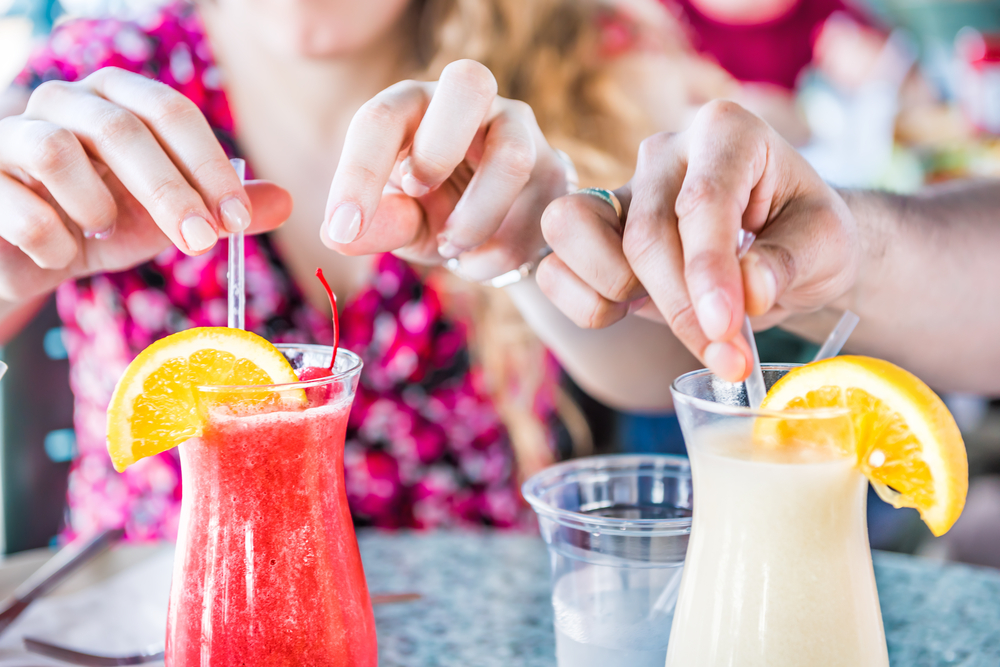 13. Old Salty Dog
One of the best Siesta Key restaurants is pooch friendly– literally and figuratively! Serving sarasota since 1985, the Old Salty dog serves dogs… and serves dogs. That's right! Hot dogs and peppers are welcome for lunch and dinner!
With iconic marketing and a time you don't want to miss, the Siesta Key location of this fan -favorite restaurant will have your belly full and heart happy. While they stay close to tradition with local cuisine– fish gumbo anyone?!– their famous entree is their dogs!
Try a dog dipped in batter and fried. Enjoy a dog with sauerkraut, bacon, onion, mushroom and more. The iconic meals here have been seen on Travel Channel's Man vs. Food so you know this is something you want to check out!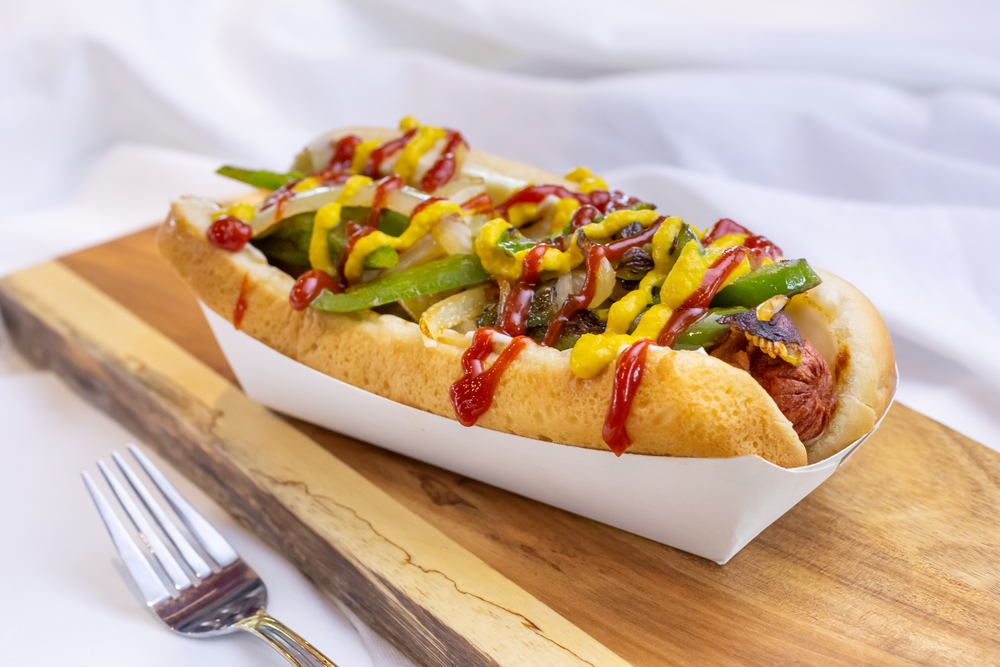 14. Cha Cha Coconuts
Looking for the best brunch in Siesta Key?! How about the best Siesta Key lunch?! Take a Cha Cha Coconuts. Relax in the dining room or enjoy an outdoor table while sipping on tropical drinks from the Caribbean inspired menu.
Local and tourist favorites include the coconut shrimp, fish tacos, and half-pound burgers. Open for lunch and dinner, there is also a children's menu available, and there is live entertainment offered six nights a week! All of this and the best Siesta Key Food?!
From peel and eat shrimp, to black bean chili, a variety of tacos, and even smothered chicken sandwiches, this is a place you may want to try. While they don't offer breakfast, the brunch options– or lighter portions– are also worth checking out. A key west Mahi dish anyone?! And keep an eye out for coconut themed decor. It's everywhere!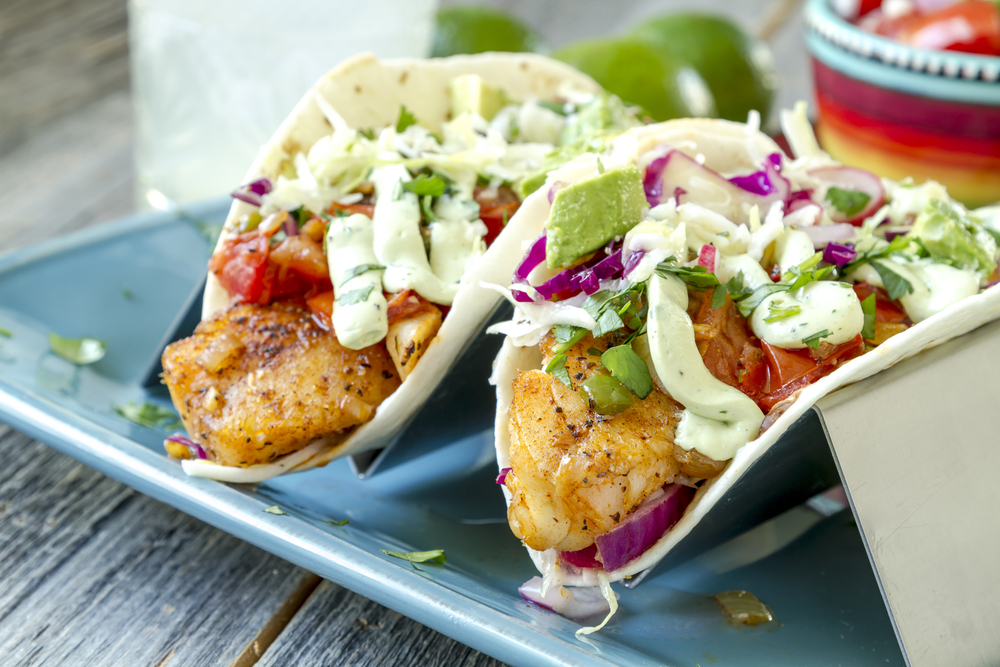 15. Turtles on Little Sarasota Bay
Not to be confused with Little Turtle Grill, Turtles on Little Sarasota Bay features casual waterfront dining for all. It is truly a restaurant in paradise. With an extensive menu, the options are endless. Really! Check out Turtles all day menu, their brunch menu, and their cocktail menu!
The All Day menu features things like sweet and spicy shrimp, stuffed mushrooms, a salmon BLT and more. The Sunday Brunch offers poached eggs with corned beef hash, omelets, and avocado toast! And don't forget the cocktail menu: pain killers, margaritas, rum runners, mules, bloody Marys and more.
This restaurant is fun, fresh and adorable. For over 36 years it has offered great views. Come by hand or seat, or maybe even trolly?! You won't be disappointed with one of the top Siesta Key Restaurants on the water. We truly suggest this as one of the most accessible and tasty Siesta Key beach restaurants!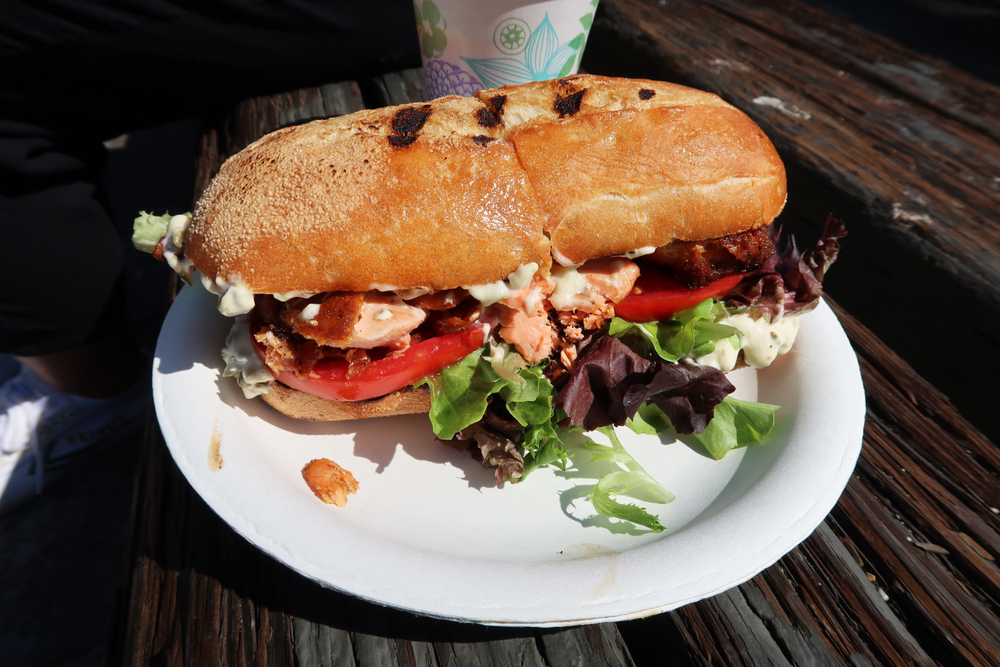 So there you have it, folks! 15 of the best restaurants in Siesta Key Florida. From bars to places that offer breakfast and brunch, to fancy dinner stops, and even the top seafood locations in the state, your taste buds won't be disappointed! Come to Siesta Key hungry.