We obviously all think of oranges when we think of Florida. But you know what other fruit is super common in the sunshine state?! Strawberries! In fact, there are tons of strawberry farms in Florida, which means the best strawberry picking in Florida does exist!
Many of Florida strawberry farms offer you the chance to come in and pick your own free fruit. This is a wonderful experience: you can take a date here, go with your family, or take a self-care day by yourself!
The best part?! You'll get the freshest strawberries that YOU picked. The reward is beyond worth it. So keep reading for the best strawberry picking in Florida. We've got you covered with 10 farms to satisfy your berry-sweet-tooth!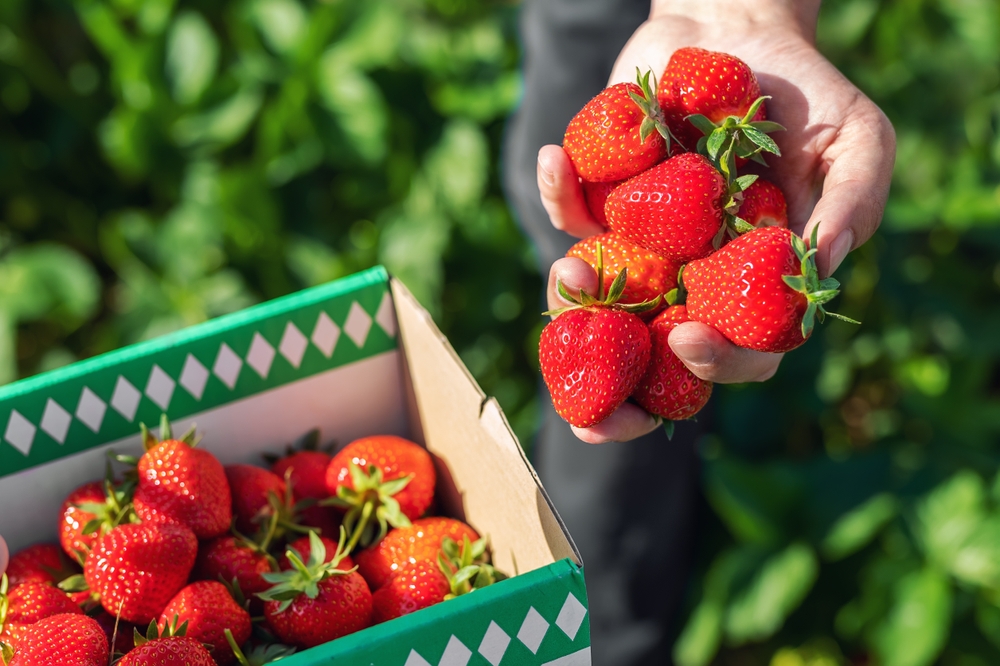 10 Best Farms for Strawberry Picking in Florida
1. Spivey Farm
6101 S County Rd 39, Plant City, FL 33567
Spivey Farms is one of the top farms for the east strawberry picking in Florida. The farm's philosophy is that flavor of produce is dependent on how the fruit is picked at the farm level. Letting fruit mature until consumption is the goal of this farm!
Their u-pick strawberry season usually opens in March, but does vary from year to year. You are charged $1.00 per quart here and they Far Reach Ranch bringing your own containers to bring the fruit home. Also bring sunscreen, and enjoy a few berries while you pick! This is one of the spots for strawberry picking near Tampa that many people enjoy. The Florida U pick farms offers the opportunity for you to get your hands dirty and pick ripe fruit!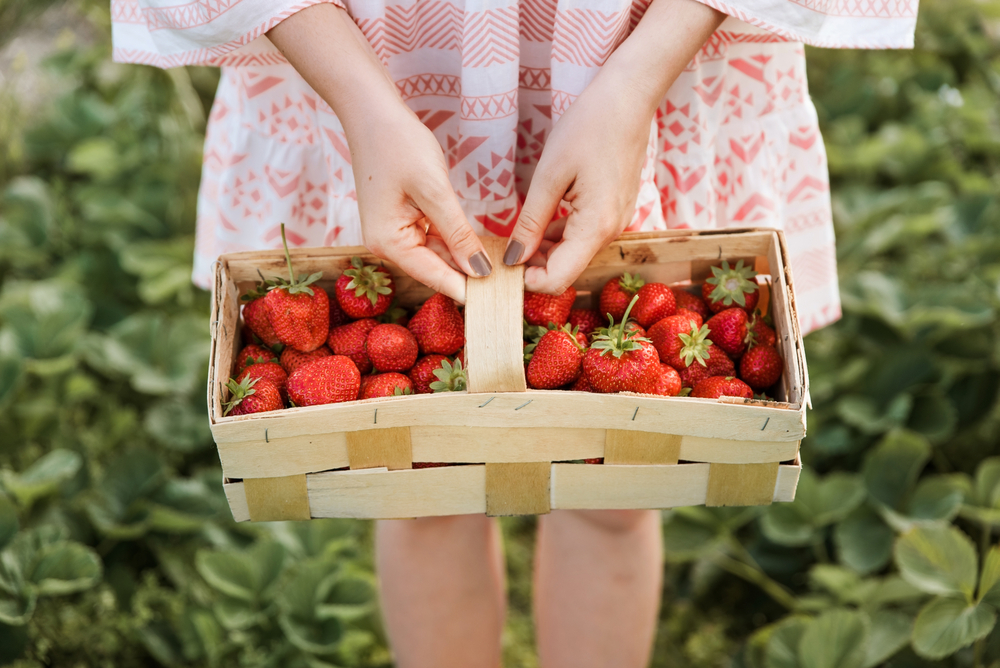 2. Far Reach Ranch
1255 S.Dora Blvd. Tavares, FL 32778
Stawberry picking near Orlando has never been easier than at Far Reach Ranch. Although this farm is technically in Tavares, this is a drive away from the city if you are looking for things to do. Open since 1947, this family run and operated farm started as a cattle ranch and orange grove.
It then became a blueberry farm and has now segued into a farm that offers tons of other berries. This variety allows them to also sell craft jams, honey, and baked goods. While the Upick started with blueberries, in 2019 they began offering strawberries too! This farm also offers events, music, and has a venue for concerts and special events. It is the spot for local strawberry picking!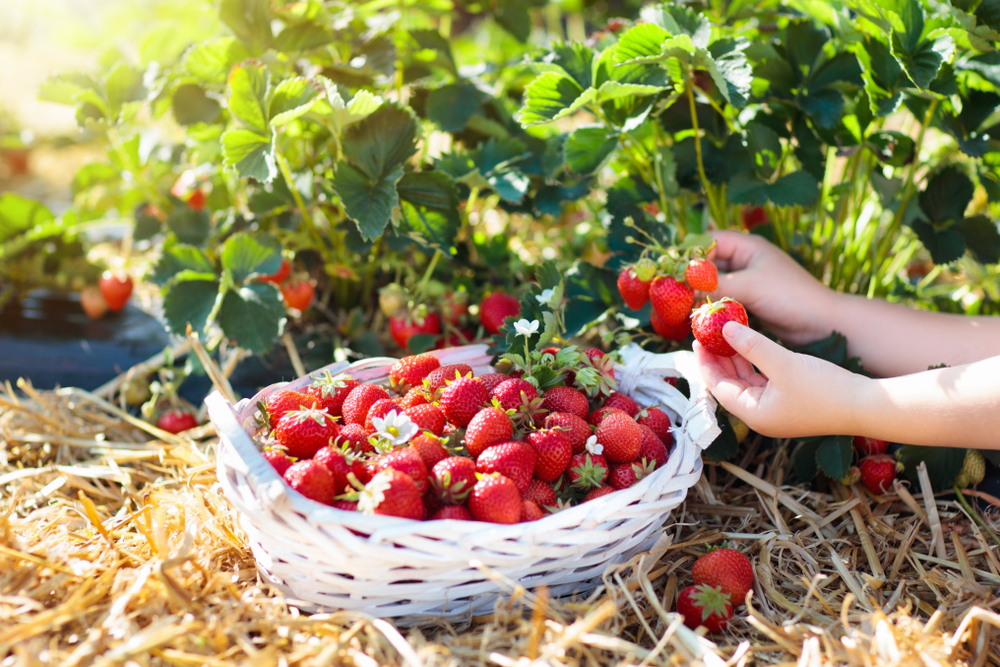 3. Oak Haven Farms (& Winery)
2418 Avington Rd, Sorrento, FL 32776
Visit your own pick-your-own strawberry fields in Lake County! Open since 1996, the Oak Haven Farms has continued to grow and bring in guests to experience farming at a personal level. Friends and families gather here to enjoy the exquisite views of the patch during harvesting season.
But better yet? In 2010, this farm also began selling wine! The Oak Haven Winery offers a variety of locally produce fruit and grape wines. They are central to the central Florida region, and this local and family business has taken the farm to the next level. So when looking for Florida strawberry picking, also keep an eye out for wine tasting!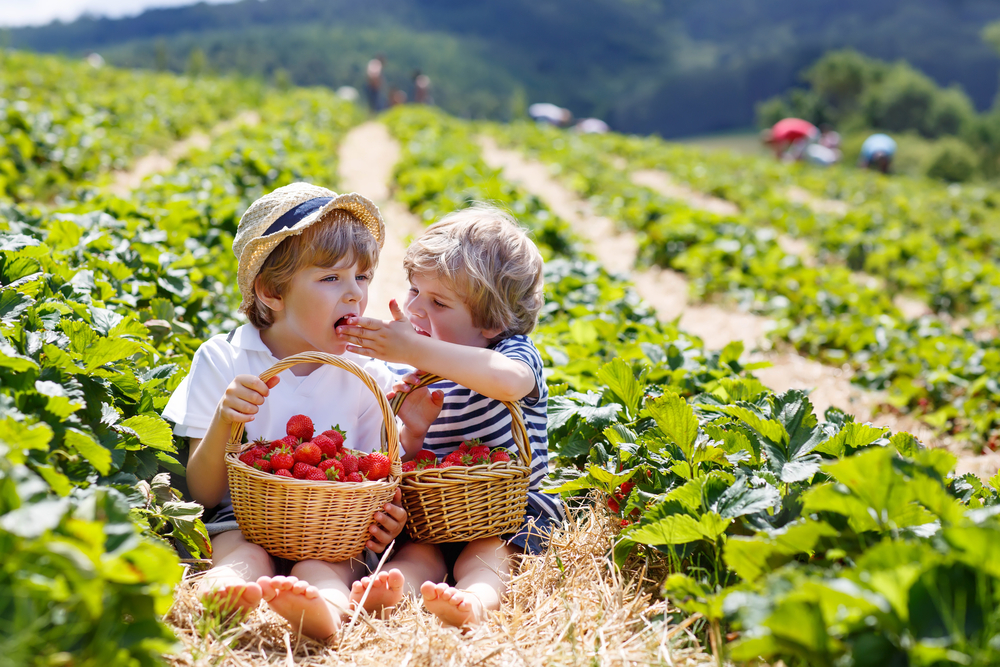 4. Honeyside Farms
24105 FL-62 Parrish, FL 34219
One of the best strawberry farms in Florida happens to be one of the only organic strawberry farms in Florida. At Honeyside Farms you will get fresh, organic produce that is grown by generations of farmers. The quality vegetables, fruits and honey here are to die for! This could very well be because the farm does not use any chemical fertilizers and pesticides.
By using computing and nutrient recycling, this farm promotes biodiversity and produces great food in the Sarasota and Bradenton area. The U-pick season is open for select days form November to May. But if you don't just want to pick, you can also visit this farms Farmer's Market or subscribe to their organic veggie boxes!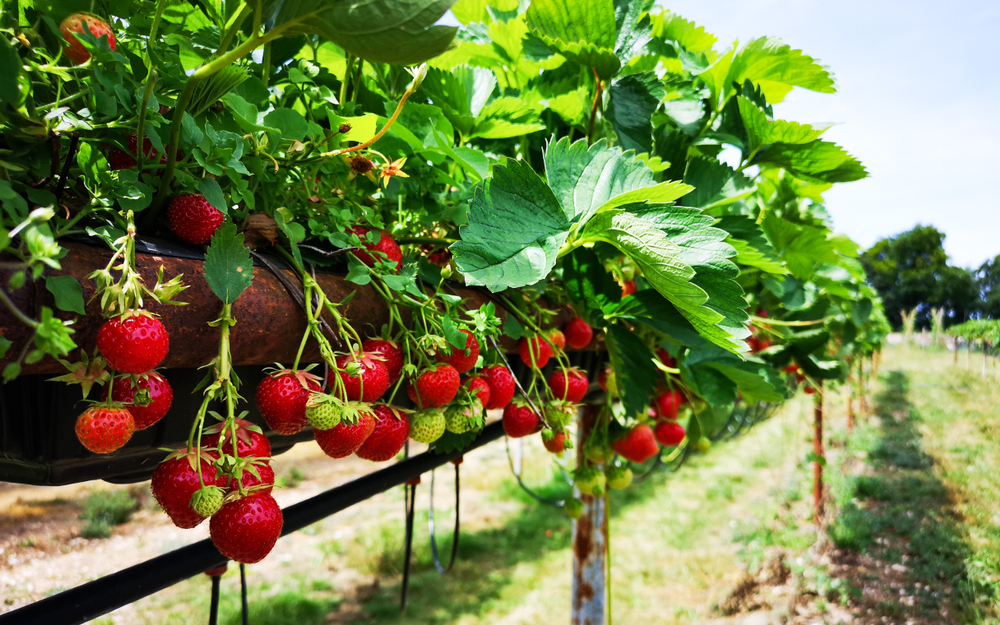 5. JG Ranch
17200 Wiscon Rd, Brooksville, FL 34601
JG Ranch is your "one-stop-shop for all your farm-to-table goods!" At least, that is what the website says! The wonderful thing about this farm is that while it has the best strawberry picking in Florida, it also offers other berry picking! Strawberry season is from November to April, while Blueberry season is April to May. And don't forget blackberries from May-June!
Open since 2001, this family owned farm offers tons of produce and honey to purchase. It is a great time to bring friends and family here so everyone can pick their own berries, but they can also get some grocery shopping done here too! This includes beef! Talk about a true one stop shop!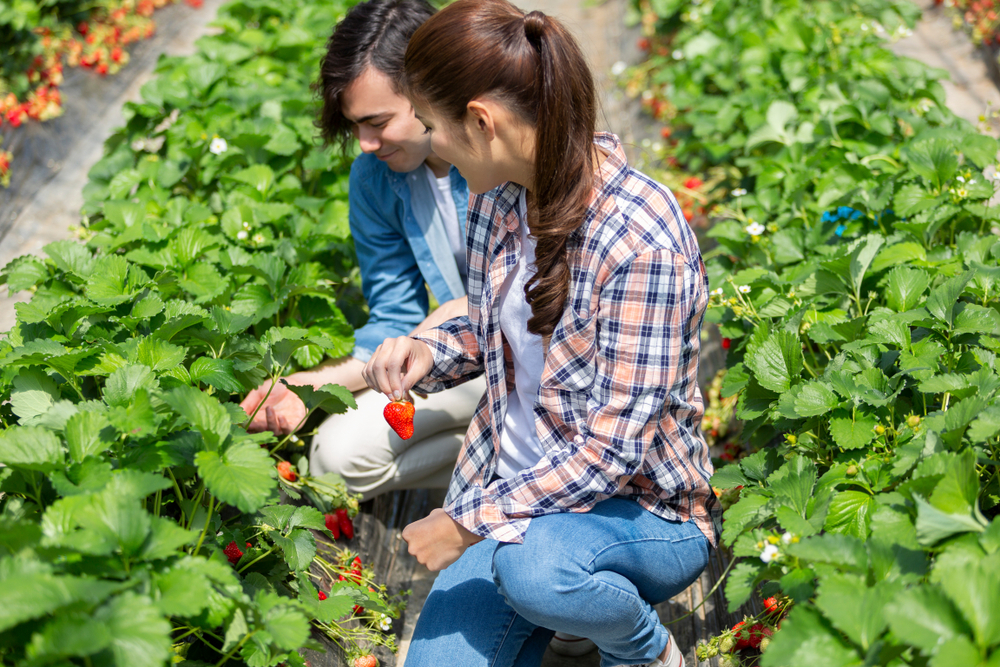 6. Strawberry Passion Organic Farms
11740 Tom Folsom Rd, Thonotosassa, FL
Strawberry season in Florida has never been easier at Strawberry Passion Organic Farms! At this location, there are tons of organic strawberries and veggies. They are located North off of I75, meaning this is the perfect place for strawberry picking near Tampa, but also for strawberry picking near Plant City! It is right in the middle!
This farm also offers an EMarket coop. Your can order baskets of organic veggies on Wednesdays and pick up your bundles on Friday or Saturdays. But guests primarily love going to visit this local farm and engaging with the u-picks during season. Make sure to check their Facebook page for details, but they are usually open from 9:00 AM until 3:00 PM!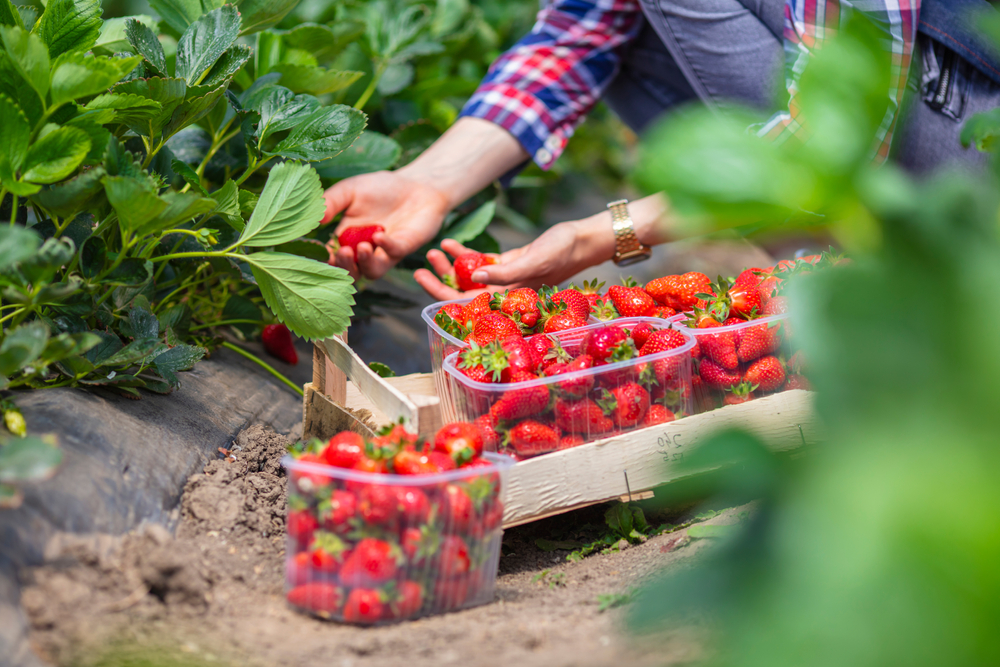 7. Pappy's Patch
501 Florida Ave, Oviedo, FL 32765
Pappy's Patch has a cute name and the perfect opportunity for the best strawberry picking in Florida! This is THE strawberry farm in Orlando you want to check out. It is a family run and operated farm that is dedicated to strawberries. Their season is shorter than most, running from December until April, so get those berries in while you can!
There is no set time or hours when you can come in and pick. Mostly this farm communicates with its Facebook page and on socials to let guests know when they can come. Weather depending, and crops participating, this is a great location for family and friends to do something exciting together!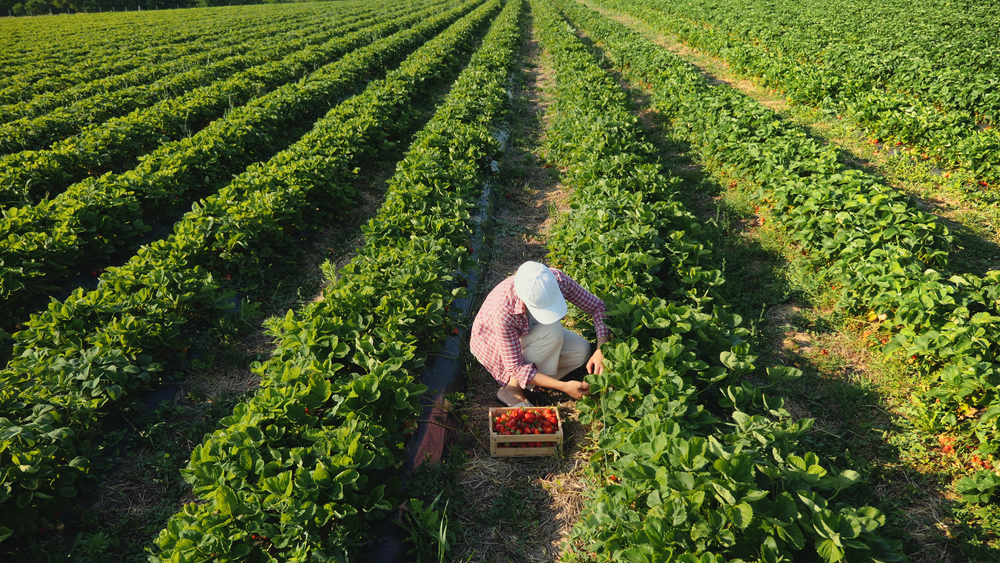 8. Amber Brooke Farms
36111 N CR 44A, Eustis FL 32736
Florida strawberry season is here, which means you have to go visit Amber Brooke Farms! Located in three different location (Eustis, Williston, and Mount Dora), this farm keeps growing! This family run farm believes in good soil, sunshine, and rain. They promote love on their farms and within their family. This is what grows their stunning crops!
They encourage guests to pick fresh fruit and flowers at their farm, but they also have a strawberry festival! This all features strawberry-themed activities, treats, arts and crafts, vendors and farm activities like slides and jump pads. So make sure you go not just to pick, but to enjoy all things strawberry!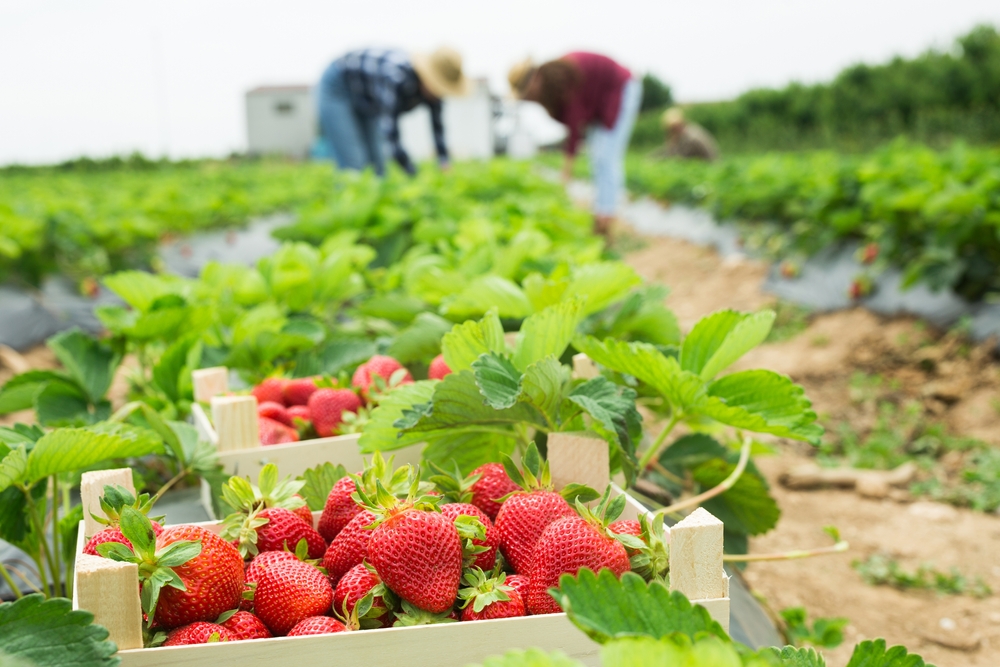 9. Roger's Farm (AKA Crossroads Farm & Apiary)
3831 NW 156th Ave, Gainesville, FL 32609
Roger's Farm (Now Crossroads Farm and Apiary) is the family destination. Looking to enjoy the best strawberry picking in FL? Then take a trip to the countryside of Gainesville! This farm is family run and operated, and has been for over 30 years. They do tons of argo-tourism events, but their upick strawberries are a must.
In addition to their strawberries, Rogers also has tons of crops to choose from. Stop by for peas, butter beans and more. They also do festivities in the fall, so if you want, you can always stay tuned for corn mazes and maybe even a few Christmas events!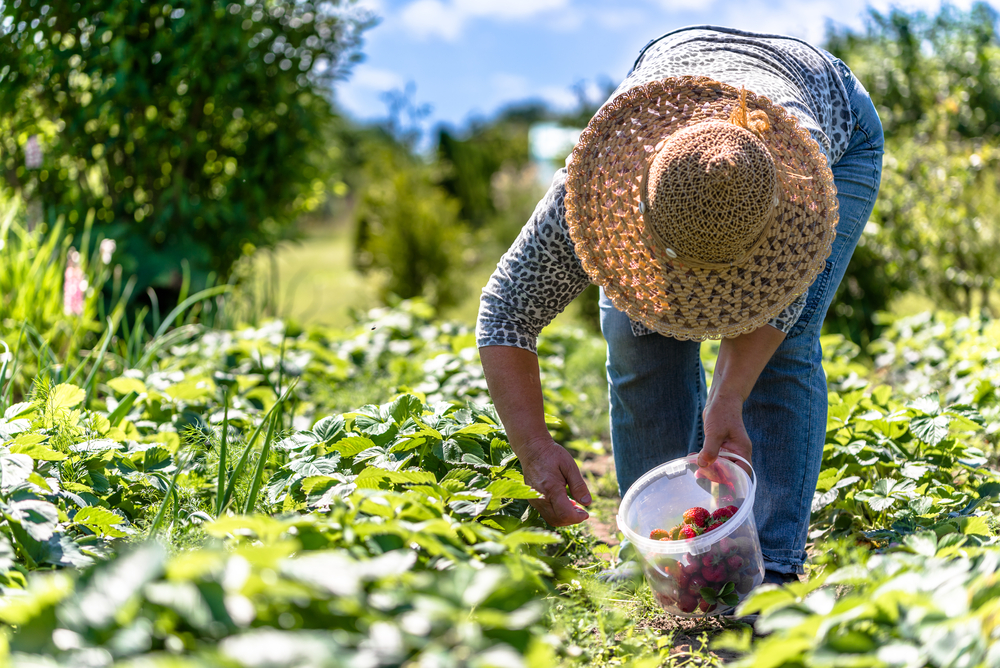 10. Upicktopia
19125 Phillips Rd. Masaryktown, FL 34604
With a name like Upicktopia, how can we already not love this farm?! This upick farm has over 56 acres of land and grows tons of delicious fruits and veggies. They opened in 1996 and have slowly changed into an upick operations that features blueberries and strawberries. They have even stared a boutique winery!
If you're looking to pick here, pumpkin season runs in October, strawberries October through April, blueberries April through may, and blackberries April through June. You can also just go and pick vegetables October through June! So get your boxes ready and go explore!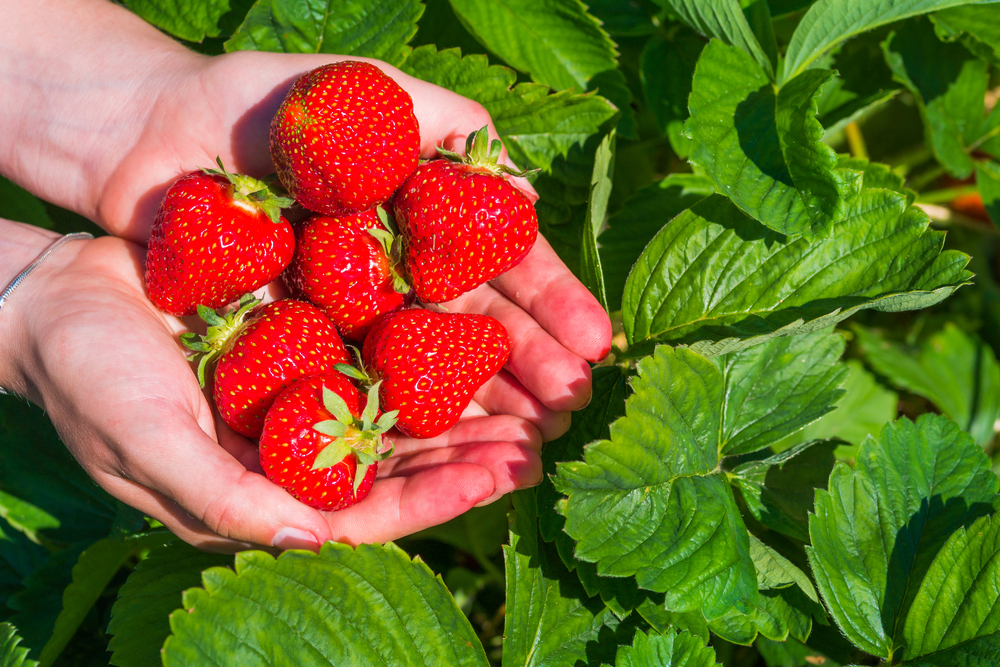 And there you have it, folks! 10 of the best strawberry picking in Florida you can find. There are also the farms, such as strawberry picking near Fort Lauderdale, and strawberry picking near Homestead, so make sure to always check seasons, farms, and explore! Supporting local and doing something so interactive with your food is beyond rewarding! You pick strawberries in Florida!