Are you looking to find shark teeth in Florida? You have come to the right place! While visiting these beautiful white sand beaches in Florida you can collect more than just a suntan. Here are 8 of the very best places to find all the shark teeth you have been dreaming of!
How to find shark teeth? Keep your eyes peeled along the shorelines, right where the waves crash. You would think that shark teeth would be white, but actually, most of the shark teeth are dark small triangles. The colors range from grey, black, and brown, and some even have a tint of red! Most shark teeth in Florida are as small as a fingernail and come from ancient sharks.
If you can plan your hunting experience after a big storm, or at low tide, this is when fresh teeth wash ashore and are the easiest to collect. Some people go all out and bring sand-shifting equipment to make their hunting experience easier, but you can find shark teeth with the naked eye as well!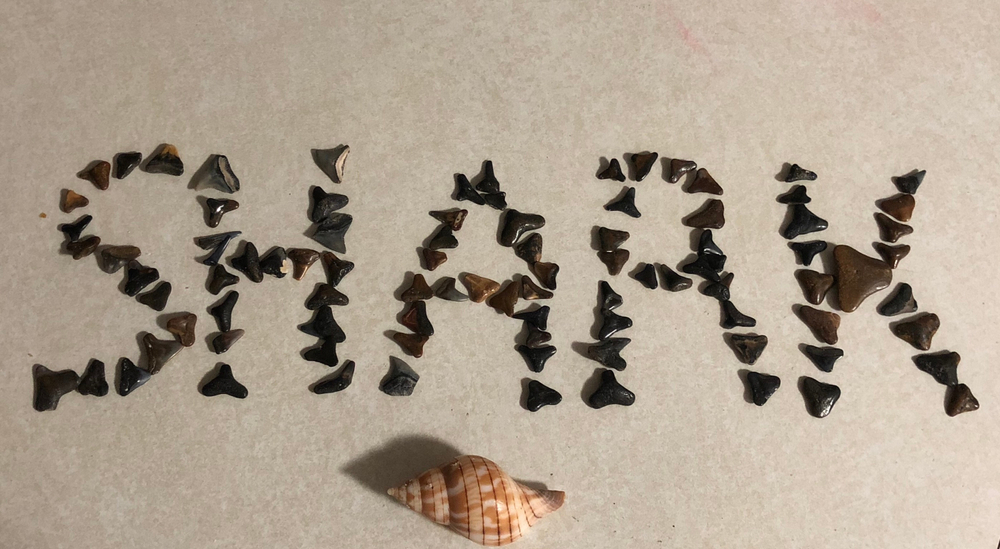 Facts About Sharks Teeth
There are so many interesting facts about shark teeth. The first is that sharks have multiple rows of teeth, anywhere from 5 to 15 rows depending on their age. And just like children's teeth, sharks' teeth are always falling out and being replaced with bigger teeth. When the tooth starts getting old or loose it will move forward in line and will eventually fall about and be replaced.
Over a shark's lifetime, it will grow over thousands of teeth. The last study done suggests that the number falls somewhere around 30,0000 teeth! They also have different types of teeth depending on what they eat. Some have sharp pointy teeth to tear their food, while others have flatter-shaped teeth for crushing shellfish.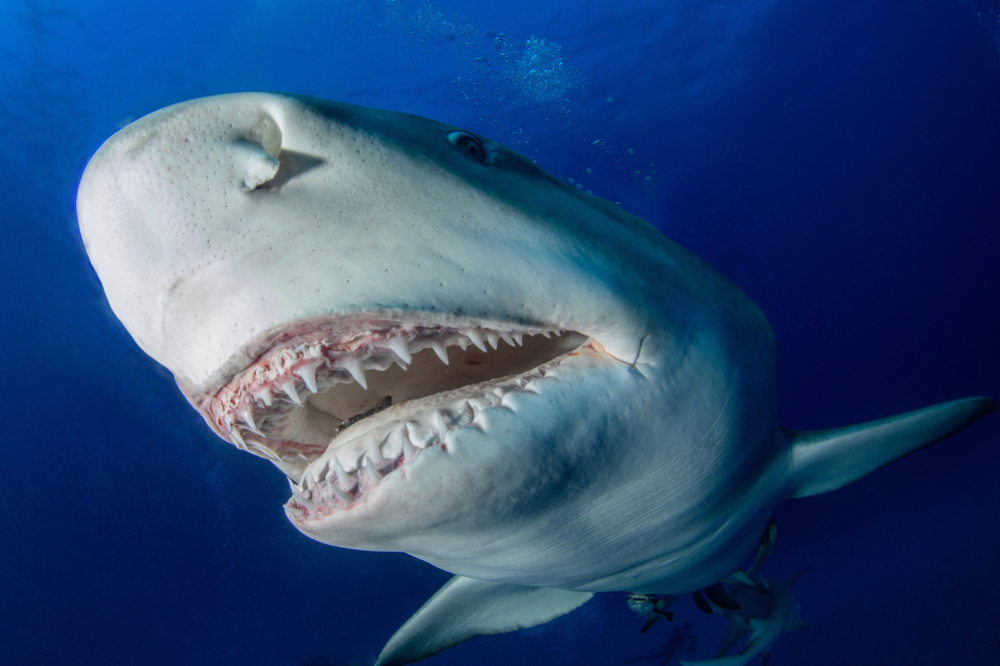 Where is the Best Beach to find Sharks Teeth in Florida?
The best place for finding shark teeth in Florida is Venice Beach. People have been finding washed-up shark teeth in the sand for years. The most exciting finds are the fossilized teeth from ancient species. Venice Beach is often referred to as the "Shark Tooth Capital of the World".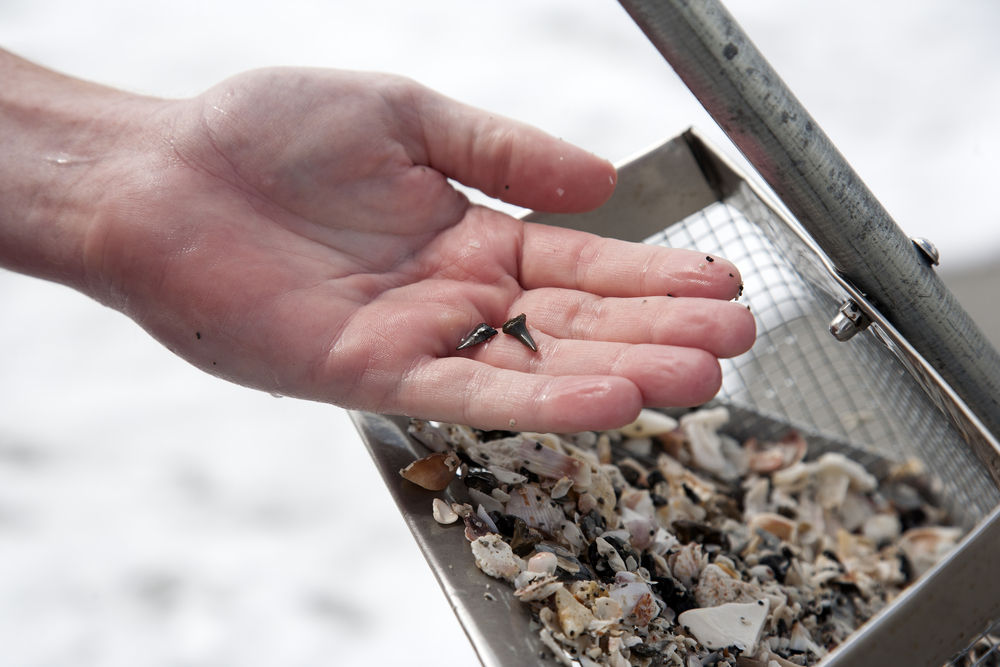 Do all Beaches in Florida have Sharks Teeth?
No, not all beaches in Florida have shark teeth. But, there are still plenty of places where you can enjoy hunting for sharks' teeth in Florida. The possibility of finding teeth is higher at the Gulf Coast beaches, due to the higher popularity of sharks. But there are spots all over Florida. It mainly depends on the tide patterns and the beach's location.
Is it legal to Collect Sharks Teeth in FL?
Yes! You are allowed to collect shark teeth in Florida. The only expectation of this rule is if you are visiting one of the state parks or protected areas. Then you should leave everything as you found it as some of the beaches in Florida have very gentle ecosystems. But other than that you are allowed to hunt, collect, and take your shark teeth home with you!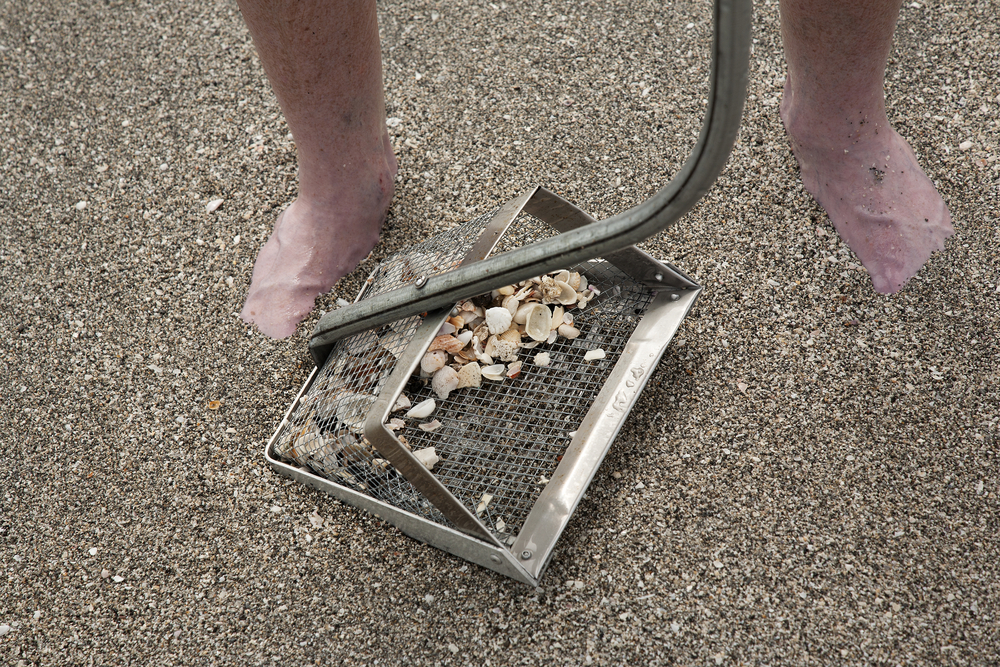 8 Best Places to Find Shark Teeth in Florida
Venice Beach
First up for shark teeth beaches in Florida is Venice Beach. There are actually 5 beaches in Venice, and there are shark teeth to be found everywhere. This is due to the location of the beautiful coral reef system off of Venice. The coral reef is about 35 feet deep and the tide brings the shark teeth right to shore.
Although most of the shark teeth are from extient species you can find a few from common sharks. Most of the common shark teeth found are lemon, bull, tiger, and great white sharks. They all look different and are mostly fossilized and could be up to a million years old. The best times to hunt for shark teeth at Venice Beach are after storms and at low tide.
If you are looking for the best places to find shark teeth in Florida, Venice should be your top property.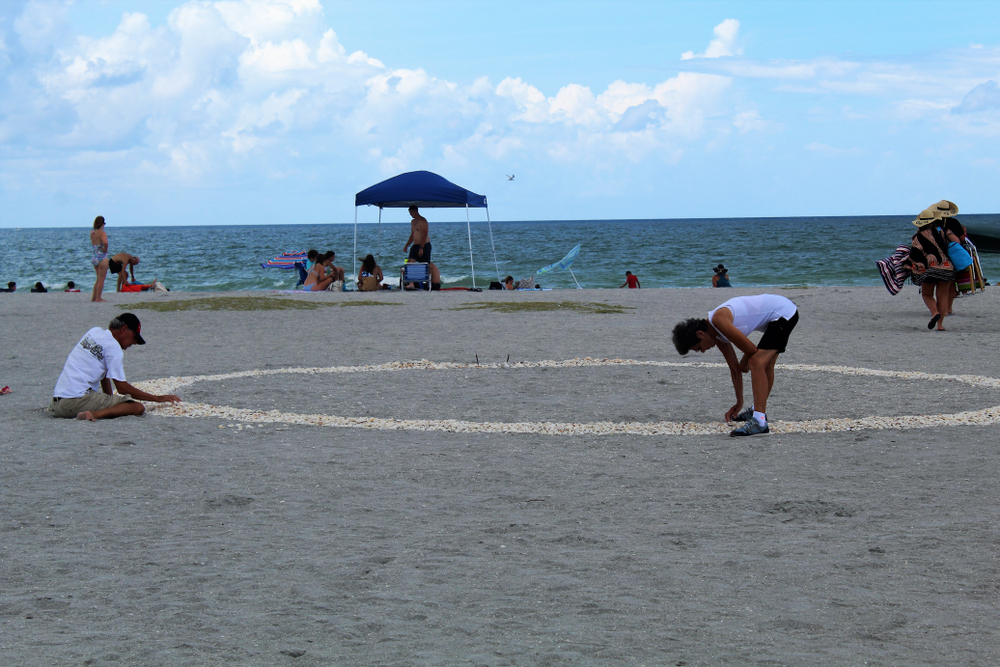 Caperson Beach
Caperson Beach is one of the Florida beaches with shark teeth near Venice. The shark teeth are very easy to see along the beautiful clear blue water of the Gulf of Mexico. The entire beachfront is about a mile and a half. This is a rural beach without any major hotels or homes.
If you are heading to the beach just to find shark teeth plan your trip around the tides. During low tide is the very best time to spot the small teeth in the sand. During high tide at Caperson Beach, the shore is swallowed up and the teeth will be much harder to find.
Parking is always free here, and there are several parking lots. Check for Sharky's on the pier on the northern side to enjoy a fresh lunch with your newly found shark teeth!
Fort Clinch State Park
One of the best places to find shark teeth in Florida on the east coast is Fort Clinch State Park on Amelia Island. The Cumberland Sound runs through the Fort Clinch State Park and has been a very active area for sharks for millions of years!
The best time to find shark teeth at Fort Clinch State Park is after they do a scheduled dredging of the waters. During this time sand is brought to shore that has been deep in the Ameila River, with many fossilized teeth coming along for the ride. Check the shoreline right where the waves stop, that is your best bet for collecting as many shark teeth in Florida as you can!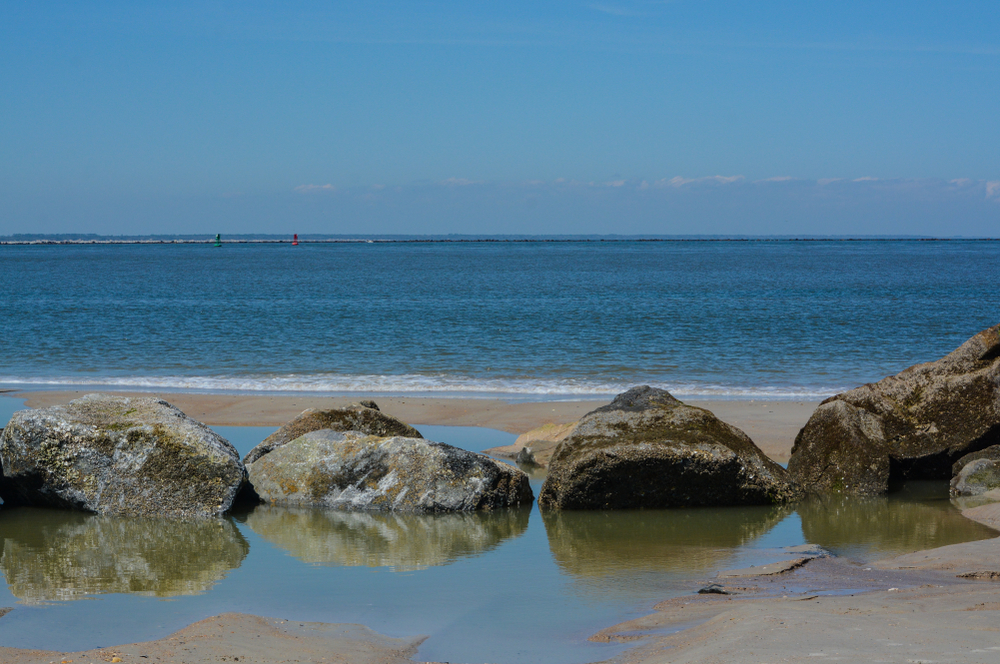 Manasota Key
Another one of the best places in Florida to find sharks' teeth is at the Pass Beach State Park in Manasota Key. This quiet West Coast beach is a great place to enjoy the natural beauty of FL while simultaneously hunting for teeth. This beach is usually secluded and not touristy at all.
You won't find much here so be sure to bring in and pack out everything you need for the day. You can also enjoy finding unique seashells and driftwood along the shoreline. Plan to spend the day at the in swimming, sunbathing, hunting shark teeth, and enjoying the Florida sunshine. There are also covered picnic areas to enjoy a barbecue or to get away from the sun.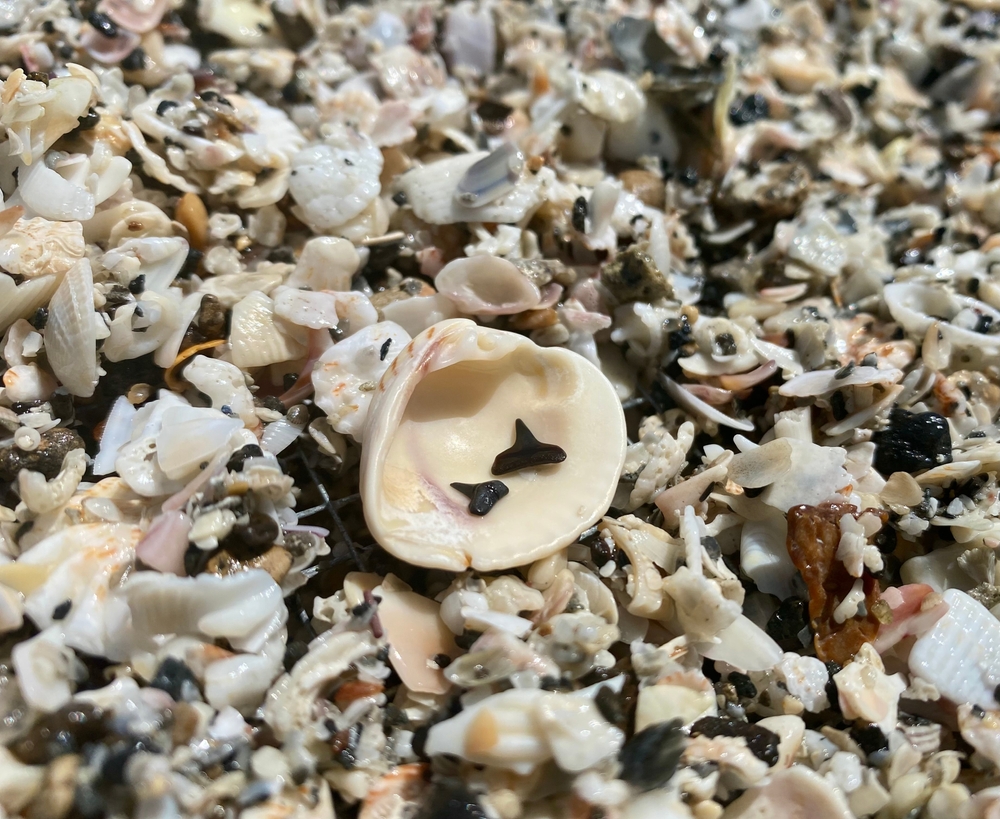 Saint Augustine Beach
Saint Augustine Beach is another shark tooth beach in Florida. Explore the several miles of pristine sandy shores on the Atlantic Ocean. Head right the Mickler's Landing, this is the most common area to find tiny shark teeth. People find shark teeth in Saint Augustine Beach all year long, but the very best time to go hunting is right after a big storm. When the waves are strong and crashing it helps to bring up the teeth hiding deep in the sand.
St. Johns County Ocean and Fishing Pier is one of the best restaurants in Saint Augustine and is a great place for lunch with delicious seafood and the prettiest views of the beach. There are so many things to do in Saint Augustine Beach, and finding shark teeth is always at the top!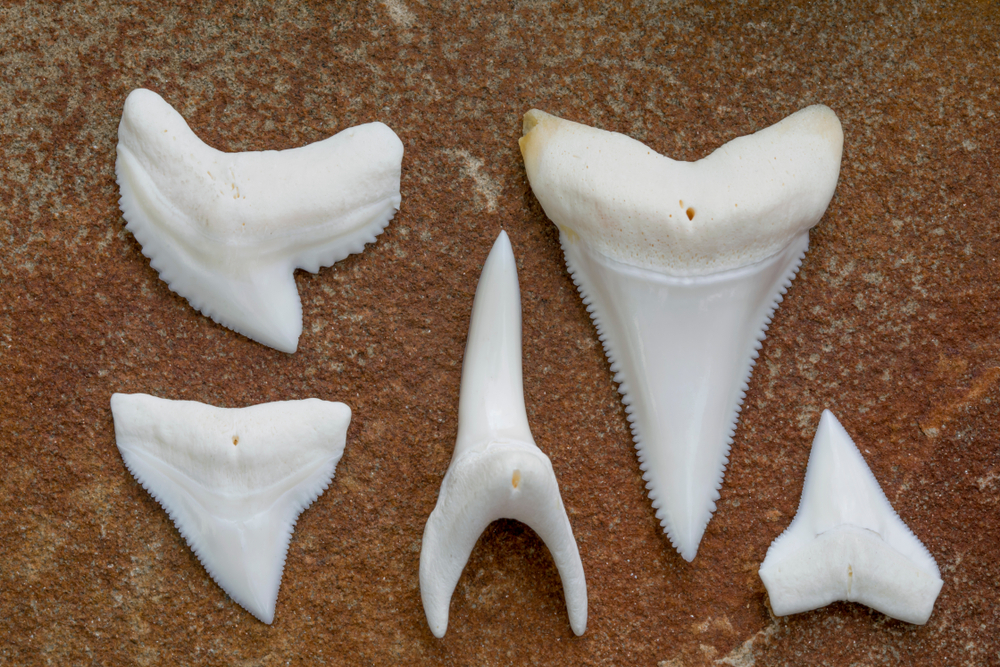 Peace River
Another river for shark tooth hunting in Florida is the Peace River. This beautiful river is such a treat and is a whole day excursion. Here you will find more than fossil shark teeth, so it's important that you obtain a permit before you head to Peace River. Another thing that makes the Peace River unique is here you will get to use a shovel and floating sifiter made for shark teeth.
The best way to find the best spot is to rent a canoe or kayak and go find your own secret spot of gravel. You are allowed to keep anything fossilized, but you are not allowed to collect any artifacts. And unlike the other places in Florida, the best time for shark teeth hunting here is not when it's raining.
Heavy rains make the river run high and when this happens some areas of the river are not accessible and the waters run much. To plan accordingly you will want to plan your visit to Peace River around the dry season which runs from October to April. Also, check out the best places for river tubing in Florida!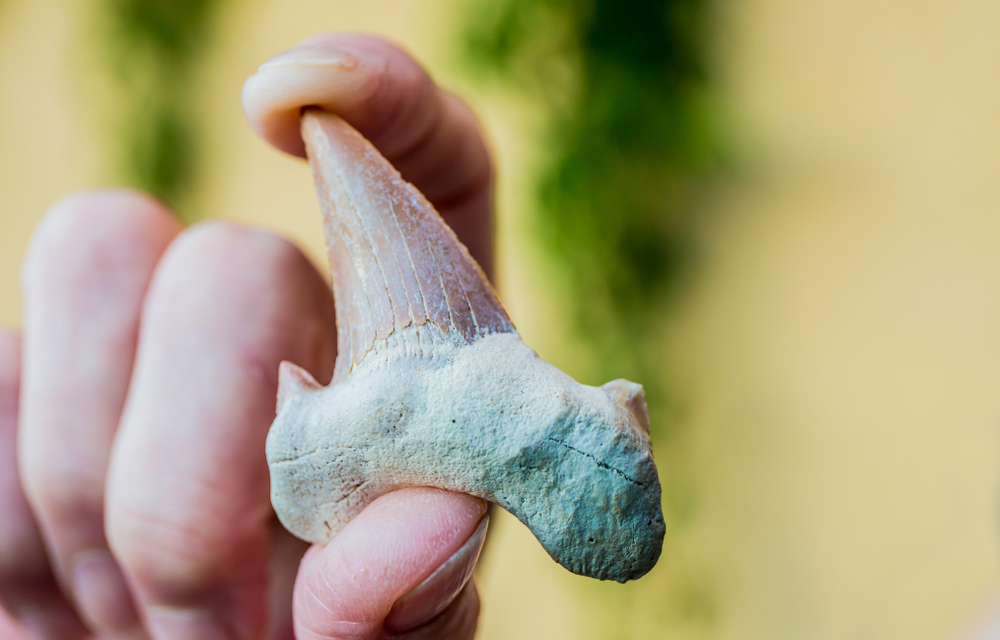 Jupiter Beach
Jupiter is located along the east coast of Florida and has been a popular migration route for sharks due to the very warm clear waters in Florida. So if you are looking for where to find shark teeth in Florida, Jupiter Beach almost always delivers. In the past local hunters have found large great white shark teeth in Jupiter that almost beat the world record!
Try hunting around the shorelines to find your own teeth, it is one of the best things to do in Jupiter Florida!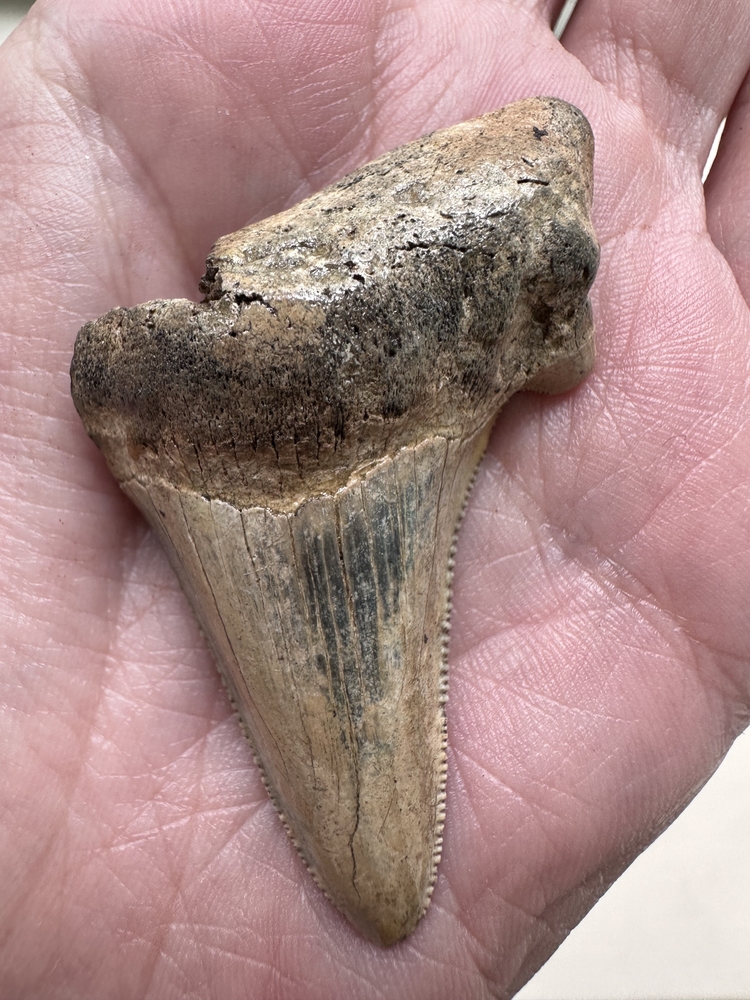 Mickler's Landing Beach
Micklers Landing in Ponte Vedra Beach is another one of the Florida shark teeth beaches. Located near Ponte Vedra Beach, Florida, this beach is the perfect place to spend the afternoon. Check the shoreline for the small black shark teeth during low tide, and you are bound to find a few treasures.
This is a popular beach for more than just shark teeth, there are also rare seashells, free parking, showers, picnic tables, and you can even book a horseback riding tour. Locals and visitors both love spending the day here so try and get there early for good parking. Or come later in the day to see the beautiful sunset over the water at Micklers Landing Beach.