So you're looking for haunted hotels in Saint Augustine? Well, look no further, we've got you covered!
Saint Augustine is the oldest city in the USA with other 500 years of history! With song a long and rich heritage, it comes as no surprise that it's known as one of the most haunted places in the US.
Saint Augustine has attracted many paranormal enthusiasts throughout the years, hoping to catch a glimpse of one of the many spirits that is said to reside in this beautiful Floridian beach town.
Saint George Inn
The Saint George Inn is one of the haunted hotels in Saint Augustine that is located in the heart of the historic district on a pedestrian-only street.
This is Where To Stay In Florida if you are looking for something unique!
Conveniently located just a two minute walk away from the Castillo De San Marcos, some of the rooms have a balcony which views of St. Augustine's Spanish colonial buildings.
According to Ghost tours, The Saint George Inn is one of the haunted hotels in Saint Augustine because the courtyard of the inn was built one of the oldest burial grounds in the city, so it wouldn't be surprising at all if there were some ghostly activity going on.
It is also said that the city gates and the cemetery, which are literally right across the street, are said to be haunted by a young girl named Elizabeth who died from typhoid fever in the 1800s at the age of 9. It's said that she stands by the gates at night, so if you look out of the window at the Saint Georgia Inn at night, you may spot her!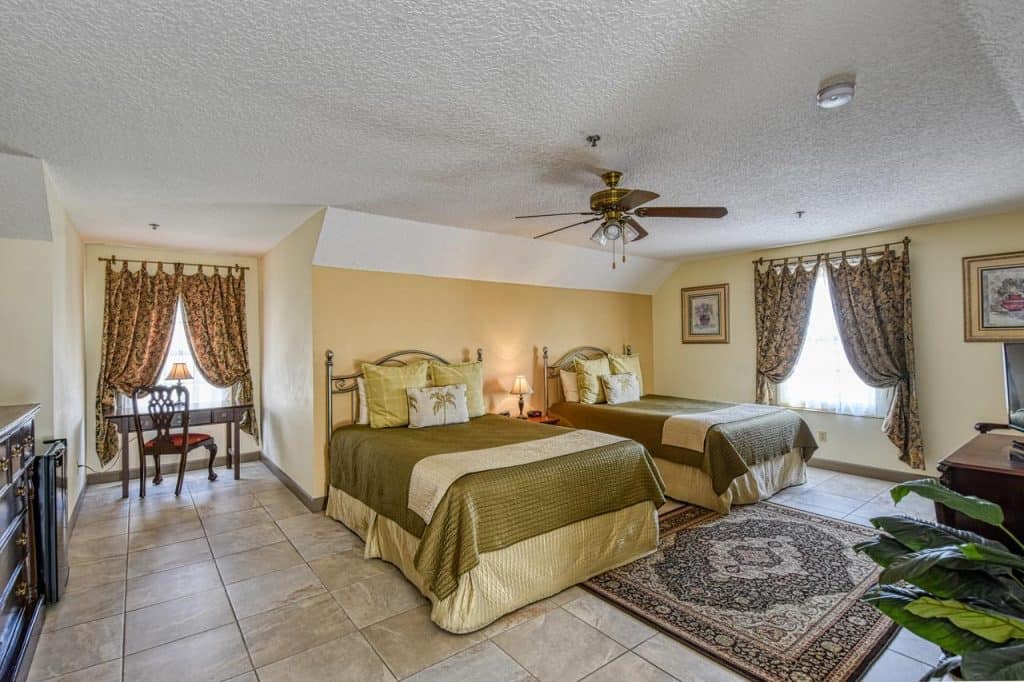 Bayfront Marin House Inn
Located just 200 yards away from Old St Augustine village, this is one of the haunted hotels in Saint Augustine thats perfect for people who are really looking to immerse themselves in the history of Saint Augustine as it is just on your doorstep!
The original owner of the Bayfront Marine House inn, Francisco Marin, who acquired the house in the 1780s is said to still be here and likes to play tricks on the guests.
One guest reported loud noises in the room above them, only to be told by the staff the next day that the room was empty. It has also been said that when phone lines were previously down, the technician could hear a tune coming from the receiver.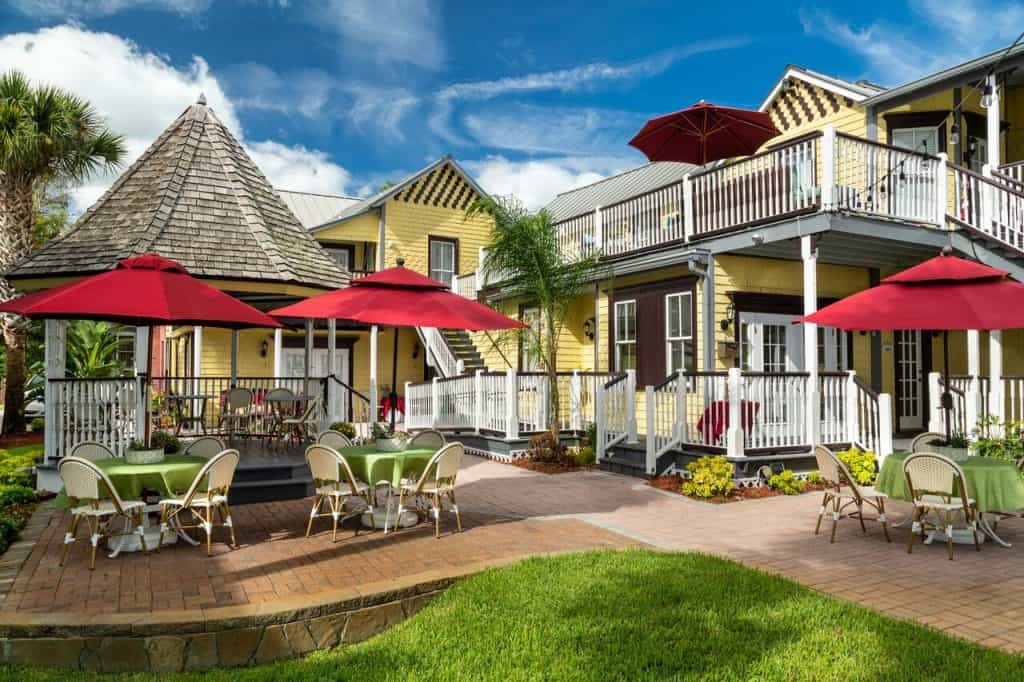 Casa de Solana
Not only is the Casa de Solana one of the most haunted hotels in Saint Augustine, it is also one of the most beautiful! The stunning gardens will have you wanting to bask in the Floridian sun all day.
All of the bedrooms are individually decorated and have amazing hardwood floors, the breakfast is home-made too!
There's been many accounts of haunted activity at the Casa de Solana. A member of staff have said things would be moved around in the dining room, and that one room is known for guests being woken up at 4:15 to somebody shaking them.
Guests have reported not feeling alone in their rooms, being touched in the middle of the night, and having their sheets pulled.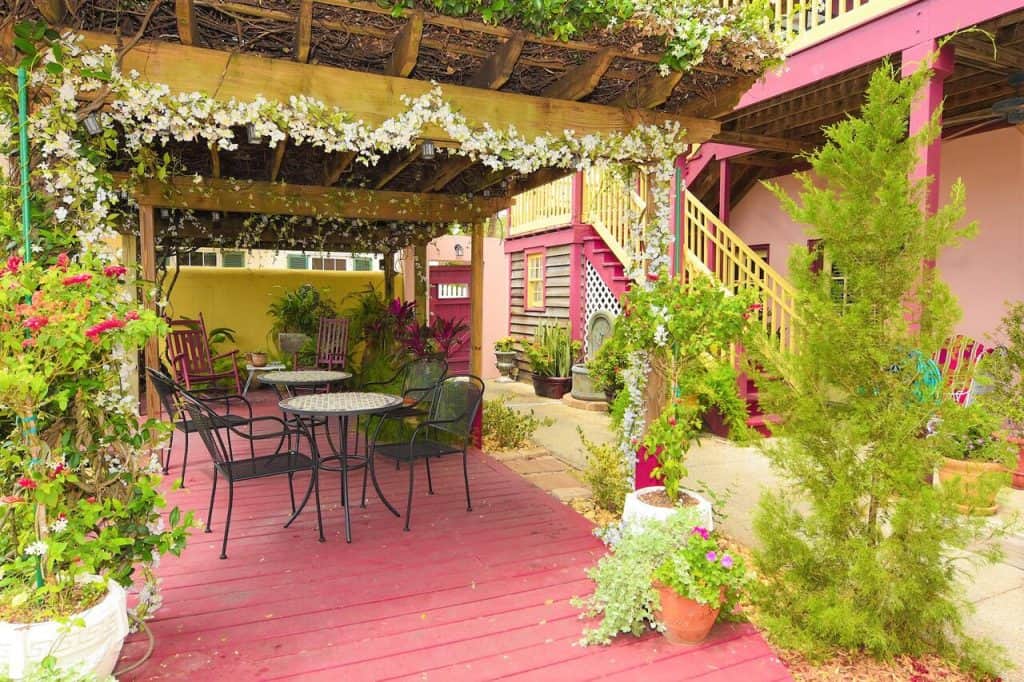 Casa Monica Resort and Spa
The decor of Casa Monica is a Moor-ish style which dates make all the way to 1888 and features a heated pool, a spa, and a fitness center. From the outside, you would never tell that it is supposedly haunted!
Even though the Casa Monica Inn will not openly say that they are one of the most haunted hotels in saint augustine, there have been many accounts from hotel staff and guests which say otherwise!
One housekeeper who used to work at the hotel has said that the 4th floor is the most haunted part of the hotel and has the most activity. There's been reports of children running up and down the corridors when nobody is on the floor, and some staff will refuse to clean some of the rooms by themselves.
There have been accounts in room 411, where a guest apparently woke up to see figures standing in his room.
A few of the suites are said to be haunted too. In the Ponce de Leon suite, staff has said that the radio will turn on by itself, and the suite is said to be haunted by a woman in white, who has actually been captured in photos!
A mysterious handprint has appeared on the mirror in the Flagler Suite, and staff have heard disembodied voices and have also seen apparitions.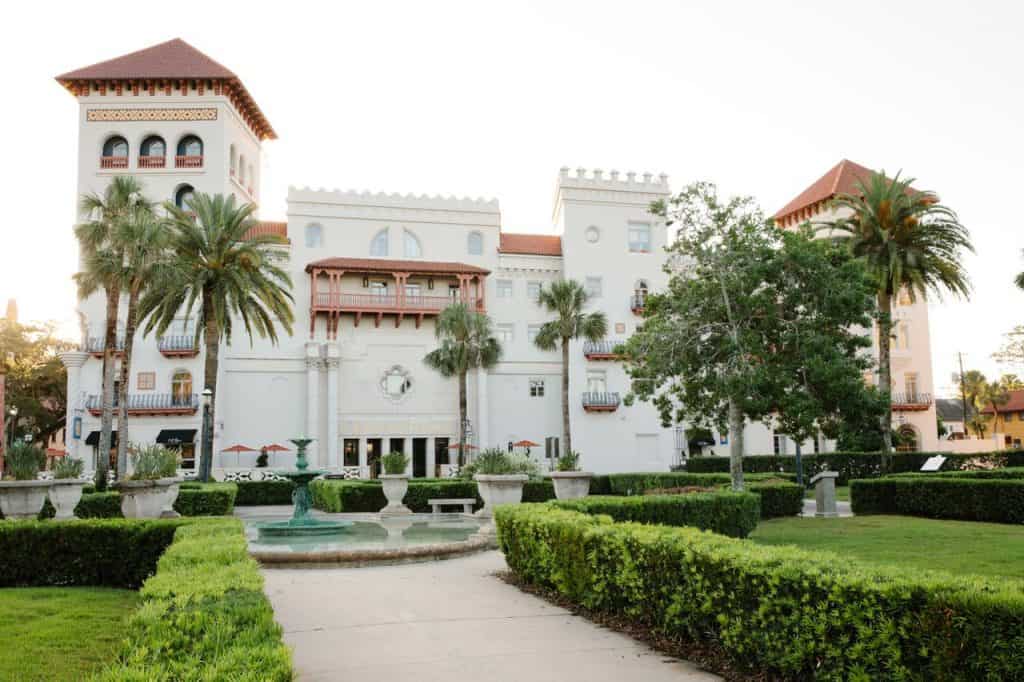 Castillo Real
This haunted hotel in Saint Augustine is right on the coast and is located just two minutes walk from the Atlantic Ocean.
All of the rooms come with a microwave, with some even having a balcony or a spa bath. If you're a fan of art, Peter Mitchev's work is displayed throughout the hotel.
If you're a fan of water sports, you will love it here as fishing, scuba diving, and parasailing are all available nearby.
Not much is known about the haunted happenings about the Castillo Real, other than that there have been accounts of disembodied footsteps and strange, unexplained noises.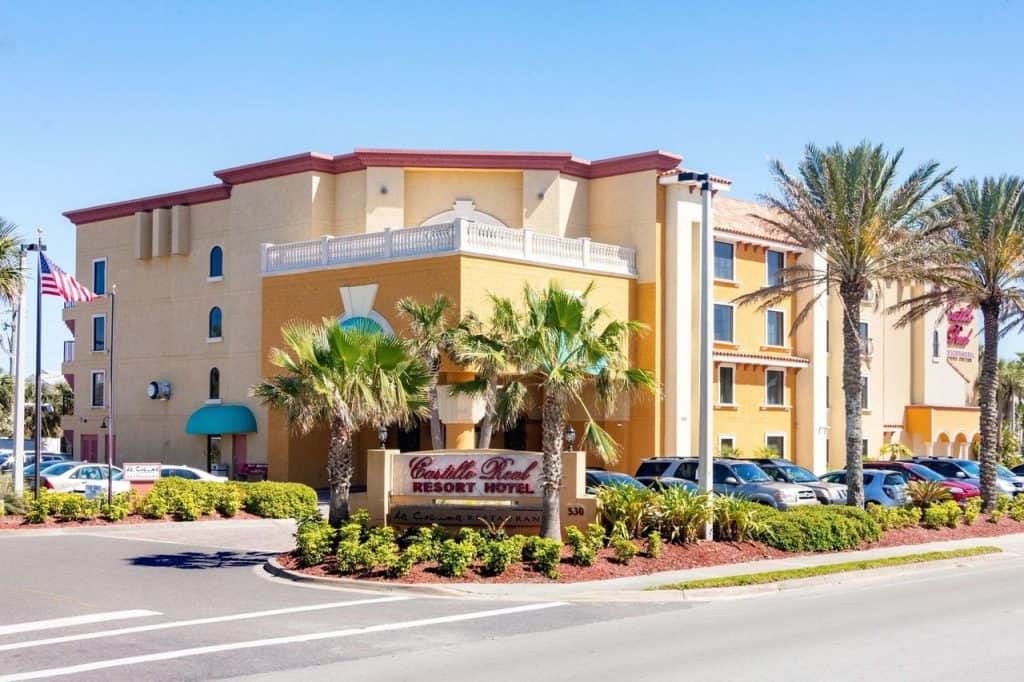 Casa de Sueños
Classed by the best bead and breakfasts by some guests, Casa de Sueños is just 350 yards away from Spanish Quarter and 450 yards from Flagler College.
This haunted hotel in Saint Augustine is a great place to stay for couples and newlyweds due to its romantic and intimate atmosphere. And with the gorgeous Spanish style of the hotel, how could you not fall in love!?
But you may not be alone together in your room… You have the possibility of meeting Randolph, the resident spirit is known for his playful antics. Guests have reported footsteps and items going missing only for them to be returned to the same place, or items have been moved.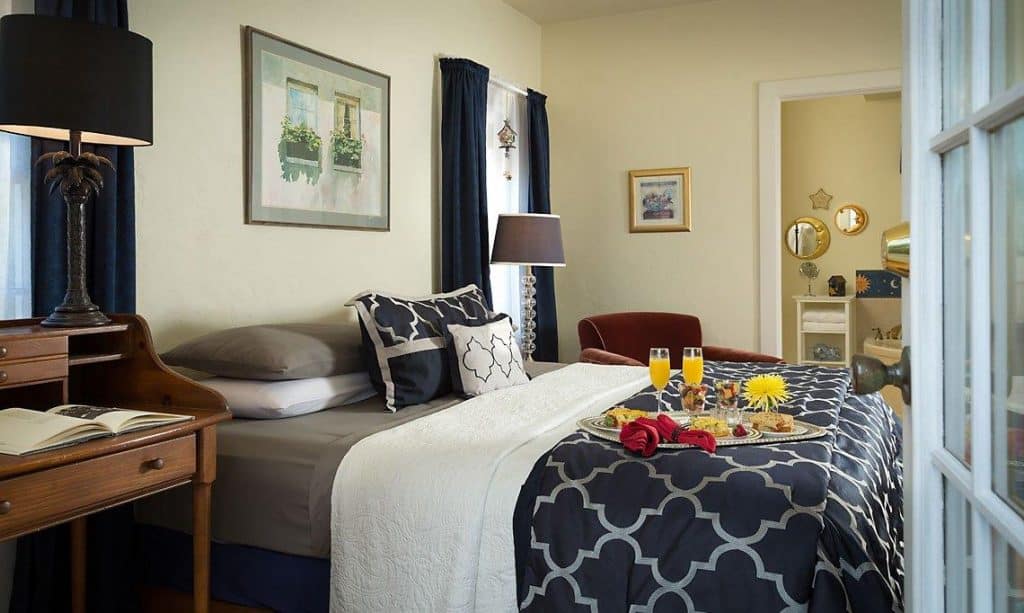 St. Francis Inn
If you are a fan of haunted hotels, we have no doubt that you have heard of the St. Francis Inn, who are very open about their haunted reputation – they even have their own page on their website all about the ghosts that walk the corridors.
The most well known ghost has become known as 'Lily' who mainly resides in a third floor room which has become known as 'Lily's Room'.
The story of Lily is a tragic one. It is said that Lily was a young, black servant girl who fell in love with the nephew of Major William Hardee. The story goes that they would sneak into rooms of the inn to carry out their secret love affair. But once Hardee found out, he fired the servant and ordered his nephew to never see her again.
This made the nephew deeply depressed, who would go on to kill himself by either hanging himself in the attic room (Lily's room) or by jumping from the third floor window.
Despite the sad story, the strange happenings at St Francis are said to be friendly and mischievous, with many sightings of apparitions, disturbed belongings, and items being moved in the room.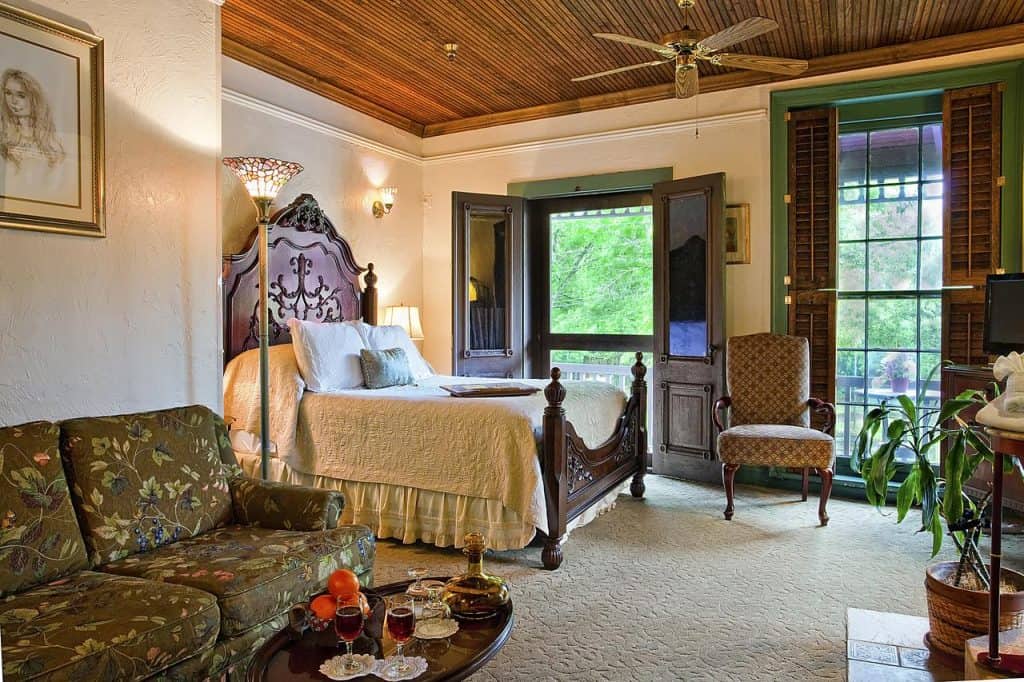 Casablanca Inn On The Bay
Branded as one of 'America's Most Haunted Hotels' by the Discovery channel, this haunted inn in Saint Augustine has a pretty scandalous history! According to local legend, the inn played an active role in harboring smugglers and their goods that came in from the port.
Set in a restored 1917 Mediterranean Revival house on the St. Augustine Matanzas Bay, locals have said that you can see the Inn's proprietress from the Prohibition-era on the veranda, waving a lantern to ward off pirates.
Previous owners of the Inn have also said that they do not feel alone in the rooms. Guests have said that lights will turn on and off on their own, footsteps, and strange noises in the middle of the night – super creepy!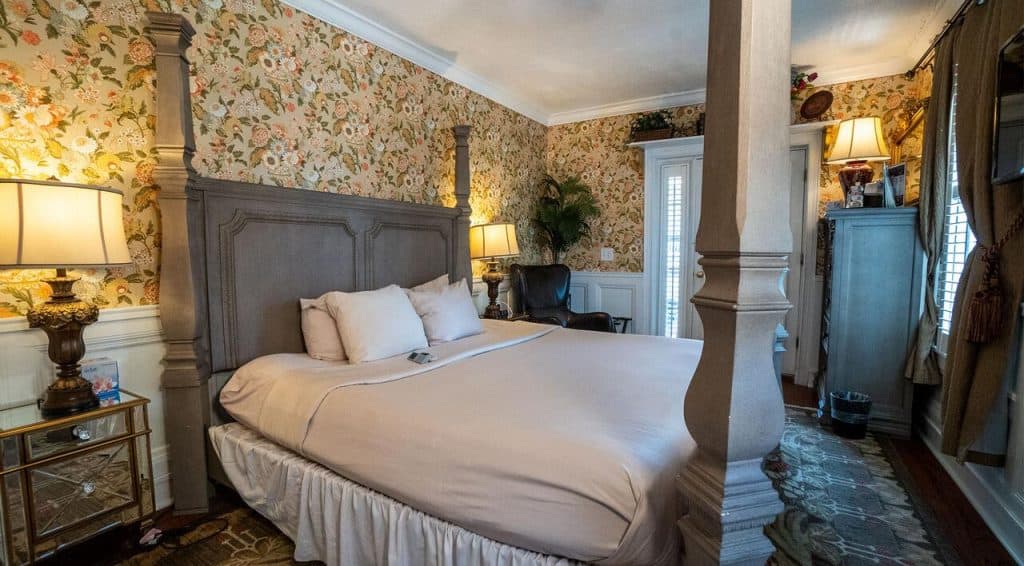 Kenwood Inn
This is one of the oldest haunted hotels in saint Augustine and has actually been an Inn for over 100 years! It's in a very convenient location in the oldest part of downtown and just a stone's throw away from restaurants and shopping.
The rooms which have the most activity and are known for being haunted are rooms 7, 9, and 10. The most famous ghost of the Inn has been called Raymond, and you may sometimes hear him walking around. One guest even caught an apparition in one of the windows on camera!
There have also been accounts of a female ghost who is thought to be Lavender. Lavender is said to be a girl who was stabbed to death by the man who she was having an affair with when she threatened to expose the affair. Hotel guests have said that they have seen her walking around their beds at night, with one man even claiming to have felt her hand touching his face and saying "I love you and I will never leave you" – so creepy!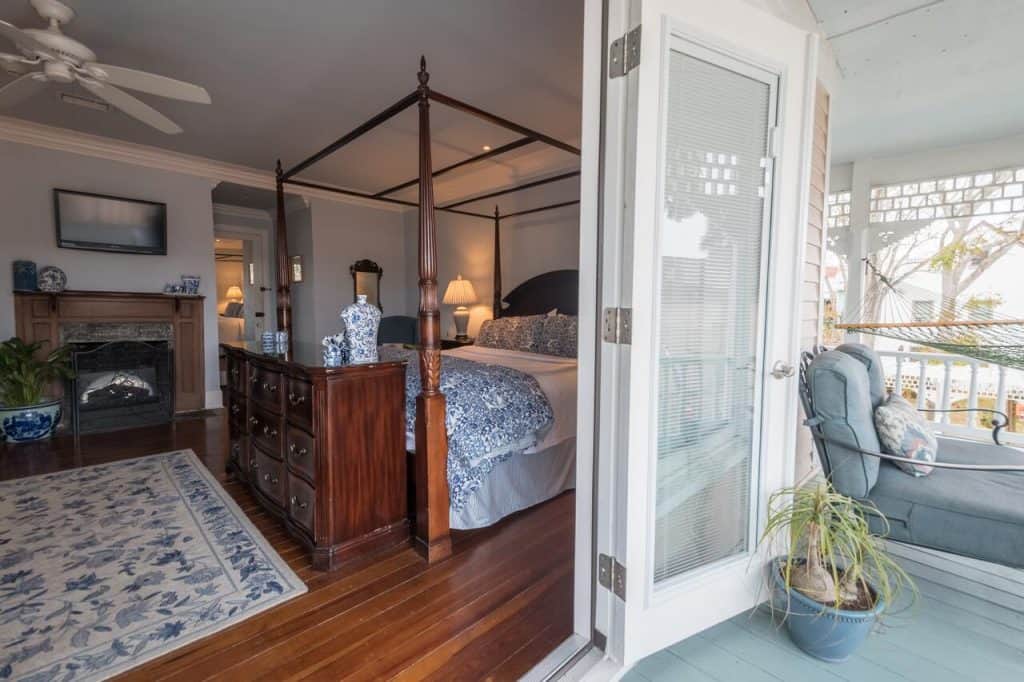 Penny Farthing Inn
The Penny Farthing Inn is decorated in a beautiful victorian style and is just 350 yards away from Old St Augustine village. Each room comes with cable TV and a private bathroom. There is even complimentary cherry provided which some guests have claimed they heard the glass clink on its own!
The stories from this haunted hotel in Saint Augustine are definitely creepy! There's been reports of sheets being pulled off guests in the night, and glasses being moved.
Two different guests of two different occasions have also reported seeing the same ghostly woman walking the corridors.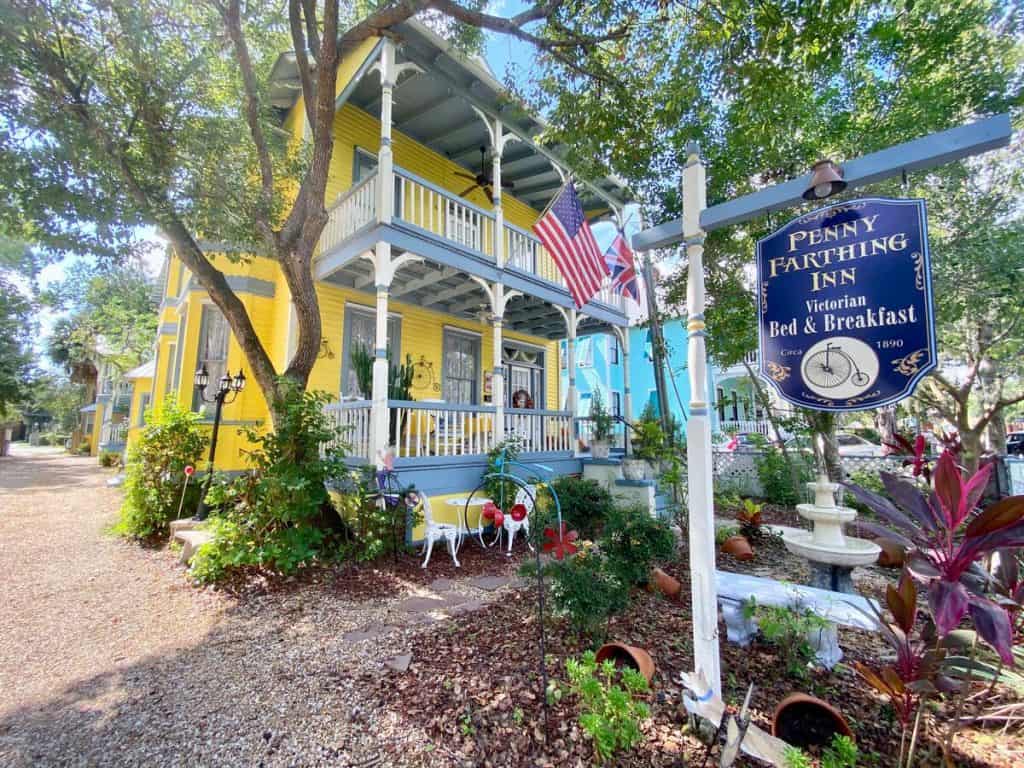 Peace and Plenty Inn
This is one of the haunted hotels in Saint Augustine that has actually been the subject of a paranormal investigation after reports of strange occurrences in the inn.
Situated in the historic district in Saint Augustine, it is no surprise that there have been claims that there is a ghost that walks the walls. One of the rooms features a private balcony, which will make the perfect getaway room for couples!
Flagler College and Lightner Museum are both under 40 yards away from this haunted hotel in saint Augustine, making it the perfect place to stay if you're wanted to explore Saint Augustine on Foot.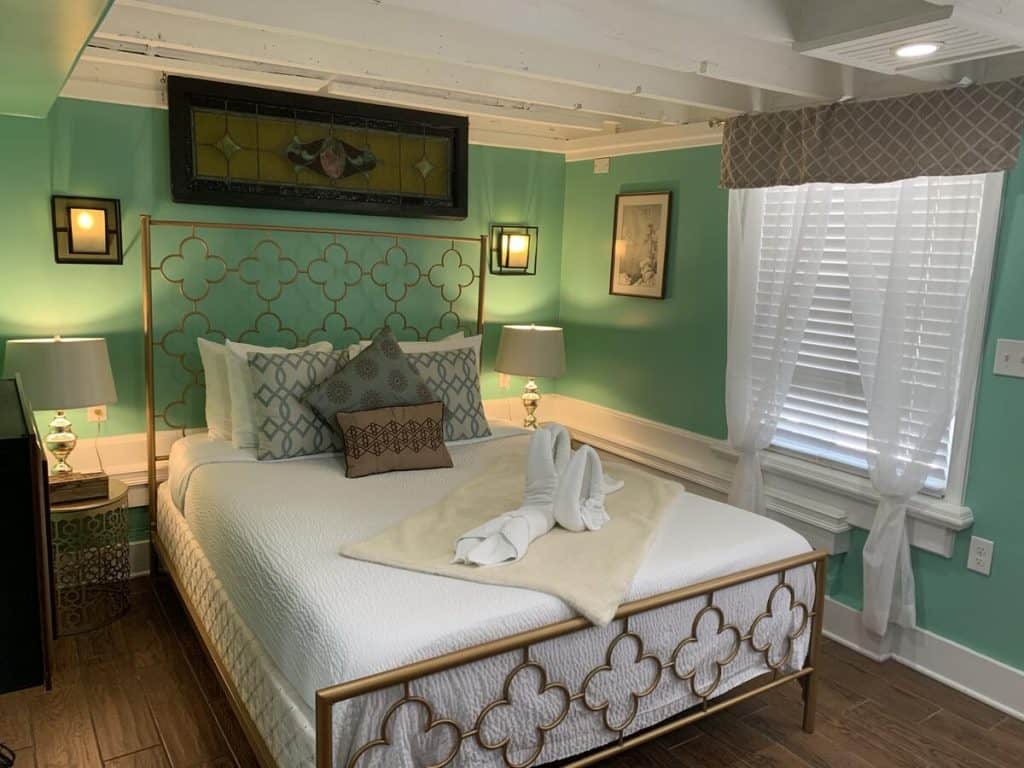 Augustin Inn
This adults-only inn is 350 yards away from Castillo de San Marcos and the Spanish Quarter Museum. This Inn comes with a gourmet 2-course breakfast made with local ingredients and is served on the terrace – super romantic!
This haunted hotel in saint Augustine has actually been exorcised in the past but the hauntings still occur today.
The story behind the hauntings stems back to when the Inn was actually a residence where a man named Chiles lived. Chiles is known to make thumping and bumping noises in the night as well as flickering with the lights. Chiles is known to manifest himself as a glowing white orb, specifically on the third floor.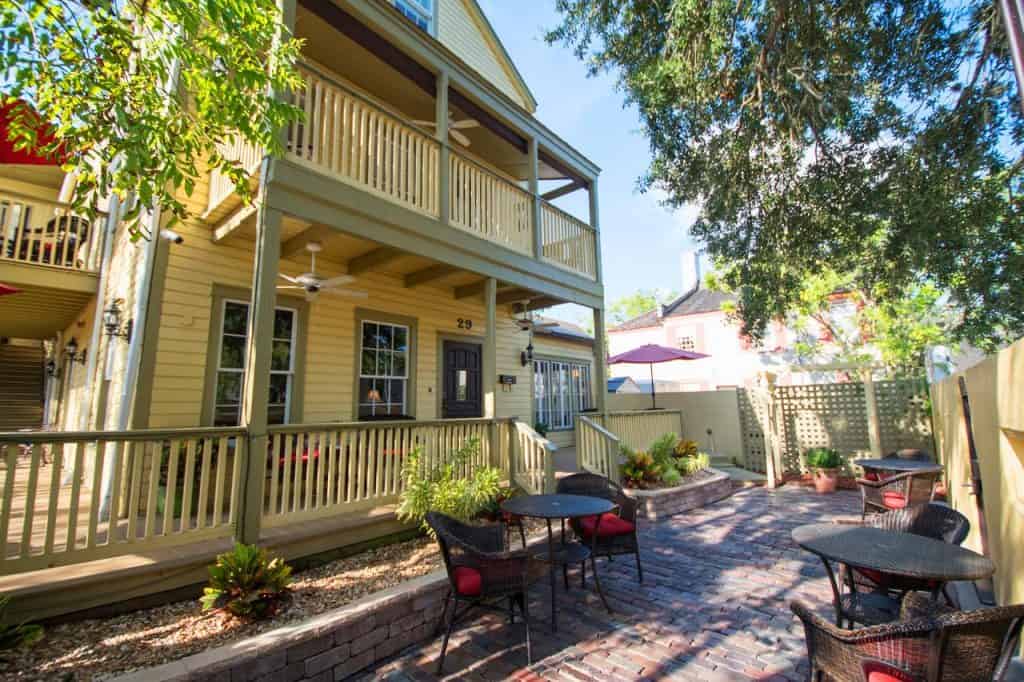 And thats our list of haunted hotels in saint Augustine! We truly hope that you have found something that you are looking for. With Saint Augustine's haunted history, we will definitely not be surprised if you have your own paranormal experience that you are wanting!