Are you searching for the best Key West tours? If so, you have found the perfect spot! We can't wait to share all of our amazing finds with you. Our list will include a wide variety of tours with various levels of activity.
So, whether you are looking for a thrilling adventure or just a laid-back tour, we've got you covered. In addition to a wide variety of activities, we have also focused on including various price points for all budgets.
Key West is such a fun place to visit with some of the best weather around! Taking a walking tour, sunset cruise, or kayaking tour is a great way to enhance your trip. Booking any one of these tours will allow you to sit back enjoy your visit. Just show up and enjoy the entertainment!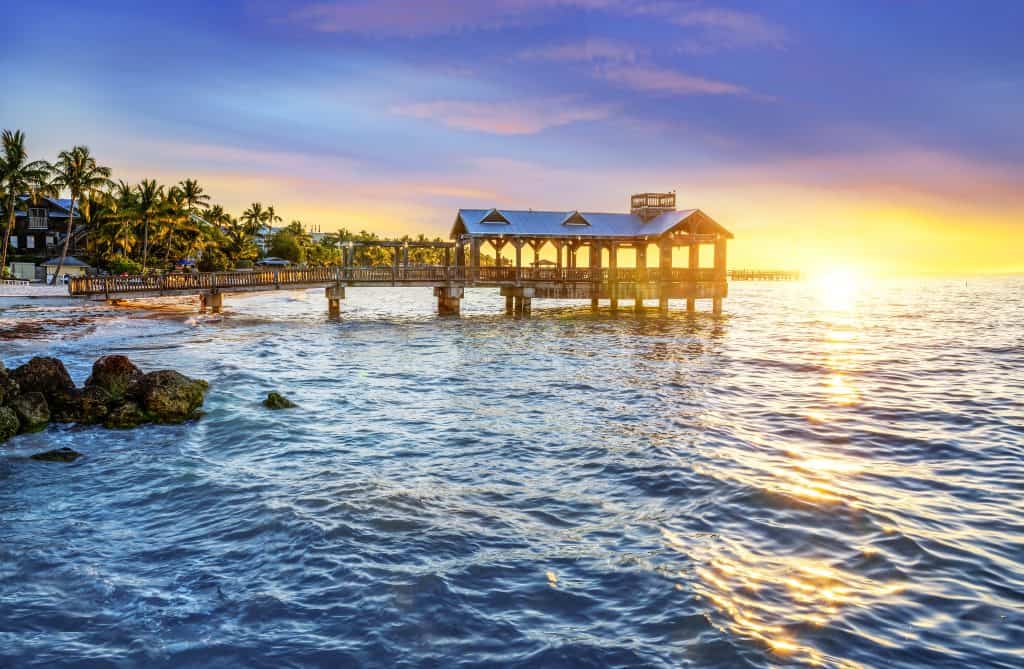 14 Best Key West Tours (Snorkeling, Walking Tours, & More!)
Food & Cultural Walking Tour
Are you a foodie at heart? Do you want to learn about the Key West culture? If so, the Food & Cultural Walking Tour will be right up your alley! The guided walking tour will take you through the historic Old Town district.
The focus of this tour is to provide a genuine local experience. It will feature visit hidden gems and "mom & pop" establishments. As you walk, you will learn all about the history and culture that makes Key West unique.
Arrive hungry because you will enjoy 4 tastings. The samples include seafood plates, Cuban food, and key lime pie! The tastings are small portions, but they all together equal a full lunch helping. The tour also includes 1 alcoholic beverage and unlimited water.
We recommend that you wear comfortable shoes, sunglasses, and a hat. The length of the walking tour is 3 hours and it is moderately priced. Each tour has a maximum of 12 guests which ensures that you have a more intimate experience.
>>>Check Rates: Viator.com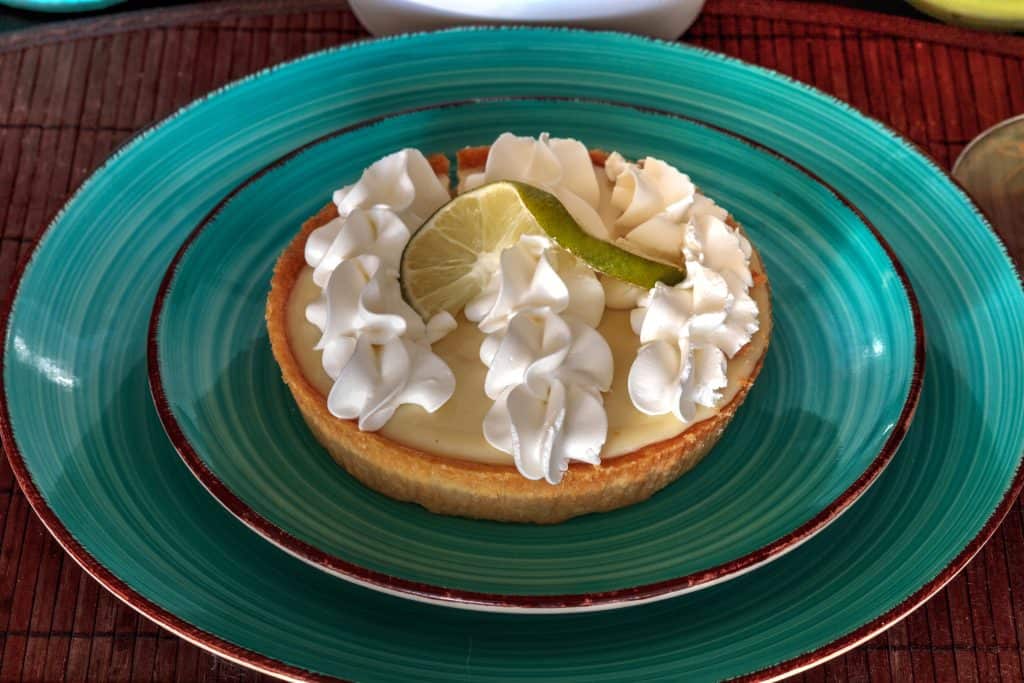 Key West Pub Crawl
Have you been dreaming of having a few beers or cocktails in paradise? Well, then you must check out the Key West Pub Crawl! The Key West Pub Crawl is a 2 1/2 hour tour that includes 5 different establishments. At each stop, you will receive a complimentary beer or cocktail.
The Key West Pub Crawl is a great way to interact with locals, enjoy some drinks, and see historic areas. Please note that you must be 21 years of age or older to enjoy this affordable tour. Cheers!
>>>Check Rates: Viator.com
Fishing Charter With Experienced Captain
The Fishing Charter With Experienced Captain is a perfect opportunity for anyone wanting a stress-free fishing experience. You won't have to worry about finding the best fishing locations, navigating the waters, or having your own gear!
The Fishing Charter takes you out about 18 miles offshore on a 50′ boat. The captain has over 30 years of local experience which provides you with the best chances of making a big catch! The charter is approximately 4 hours in length, accommodates up to 6 anglers, and includes bottled water.
The fishing charter is one of the Key West tours that fall into the luxury price range but is justified by the captain's experience and safety-first mindset. You should definitely check this one out if you want the ultimate fishing trip. After spending hours in the salty air, you will probably be craving a tasty dessert, so here are the 7 Best Places For Key Lime Pie In Key West!
>>>Check Rates: Viator.com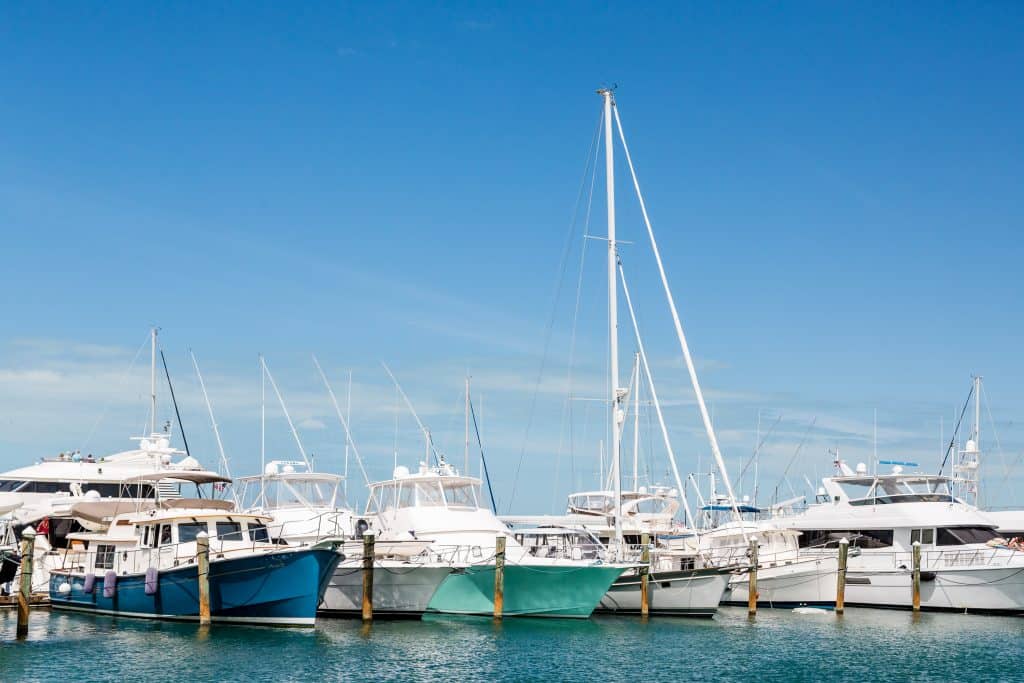 Dinghy Drinking Tour
The Dinghy Drinking Tour is a fun water-based variation on the classic pub crawl. A dingy is a small boat, so it is able to navigate through narrow channels and areas with lots of mangroves. The tour lasts about 3 hours and includes 2-3 waterfront stops.
The Dinghy Drinking Tour is one of the Key West Tours that is very flexible. Guests can decide how much time they would like to spend at each stop. They can also choose to swim at a few locations. It is recommended that you wear swim-friendly attire.
A total of 12 guests can be accommodated during one trip. If you would like to enjoy the tour with just your personal party, you can make arrangements ahead of time to reserve a private tour with limited guests.
Coolers are provided onboard, so guests can bring any beverages they would like to enjoy during the tour. A bonus of traveling around the Key West waters is that you will see tons of natural wildlife. Don't miss out on this unique and moderately priced experience.
>>>Check Rates: Viator.com
Dolphin Watch & Snorkel Cruise
The Dolphin Watch & Snorkel Cruise is one of the Key West Tours that is great for all ages! You can choose to simply enjoy the scenery, or you can get fully involved by snorkeling.
The tour is 3 hours in length which includes unlimited soft drinks and snorkeling equipment. The snorkeling takes place in the shallow waters of the Key West National Wildlife Refuge. All snorkeling guests must be able to swim.
The catamaran includes a large sun deck which is great for lounging and enjoying the scenery. Bottlenose dolphins frequently swim alongside the boat and often seen flipping out of the water. This is truly home to some of the best snorkeling in the Florida Keys!
The cruise is a moderately priced tour that is family-friendly and a quintessential Florida experience. The crew is extremely knowledgeable and loves to share stories and facts about the area and its sea life.
>>>Check Rates: Viator.com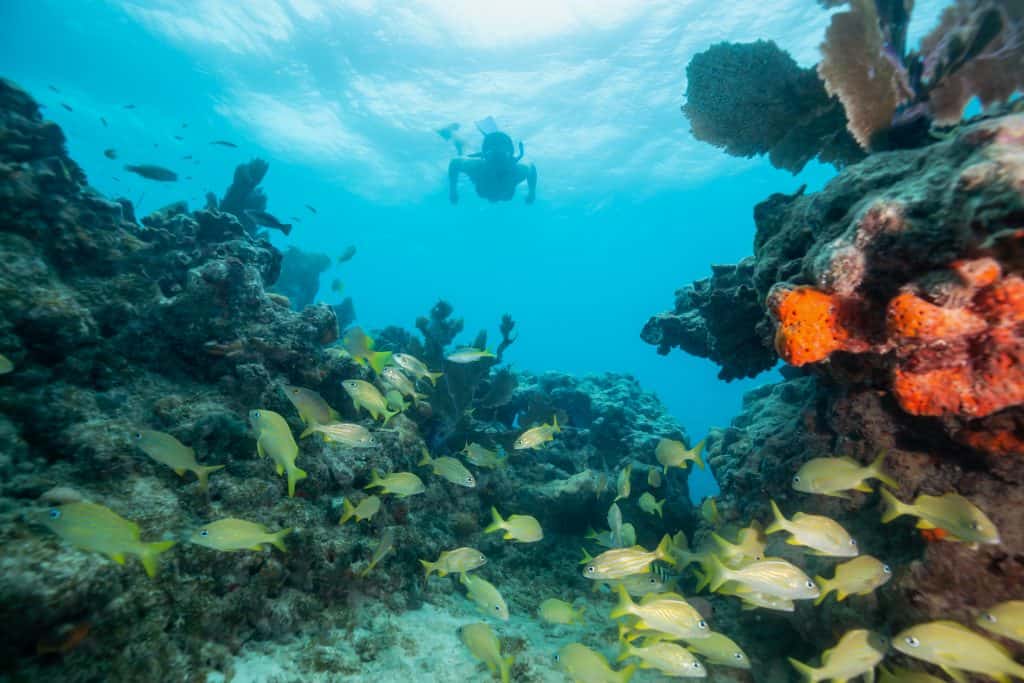 Sunset Party Cruise
If you are looking for an all-inclusive evening tour, then check out the Sunset Party Cruise! Get ready to dance to live music, enjoy tasty food, and view a glorious sunset. Perfect for groups and couples looking for a relaxing yet entertaining night on the water.
While onboard the spacious catamaran, appetizers will be served, including assorted cheeses, conch fritters, and more! Another perk of this cruise is complimentary margaritas, beer, wine, or champagne.
The Sunset Party Cruise is one of the moderately priced Key West tours that allows you to end your day on a high note! The duration of the cruise is approximately 2 hours.
>>>Check Rates: getyourguide.com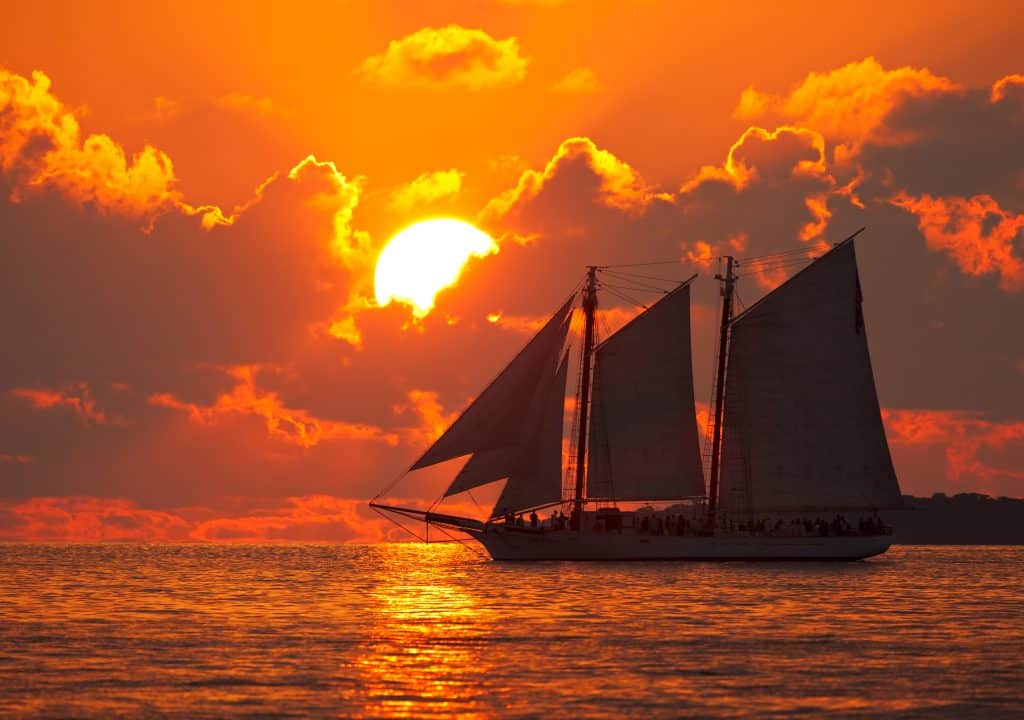 Full Day Eco-Tour
The Full Day Eco-Tour is the sampler platter of Key West Tours and has a little something for everyone! Enjoy a full-day tour that includes sailing, kayaking, and a dolphin watch. Not only does this tour include plenty of activities, but it also provides a complimentary breakfast and lunch buffet as well as beer, wine, soft drinks, and fresh sangria!
You will start the day off by sailing on a catamaran while you look for stingrays, dolphins, and sea turtles. Then, you will arrive at the Florida reef where you can kayak or take a swim. Followed by a lovely lunch break with stunning views.
The Eco-Tour will last approximately 6 hours, so a change of clothes is highly recommended. In addition, you should bring sunscreen, sunglasses, and a hat. The tour is moderately priced, especially when you consider how much is included.
>>>Check Rates: Viator.com
Ghosts & Gravestones Key West Tours
Alright, so are you ready for something a little on the spooky side?! The Ghost & Gravestones Tour is a fun and slightly scary way to learn about Key West ghost-lore and view some historic parts of town.
The Ghost & Gravestones trolley provides tons of entertainment while giving your feet a break! The tour takes place at night, which adds to the dramatic effect and lets your imagination go wild!
Your guide will playfully scare you with ghost stories while also injecting plenty of humor throughout. Children under 4 years old are prohibited on this tour. Parents, please be advised that the content might not be appropriate for anyone under 13 years of age.
The tour is granted exclusive nighttime admittance into civil war forts and barracks. You will hear stories of how soldiers were left to die of yellow fever and tales of a possessed doll.
The duration of the ghost tour is 90 minutes and it is affordably priced. Come find out why Key West was named one of the most haunted cities in the United States!
>>>Check Rates: getyourguide.com
Hop-On & Hop-Off Trolley
The Hop-On & Hop-Off Trolley is perfect for exploring all of the most popular tourist destinations around Key West. While onboard you will hear all about the Calusa Indians, Henry Flagler's railroad, pirates, and more!
Tickets include either 1 full day or 2 full days. Ride as long as you please, and then hop off to enjoy some shopping or lunch. Some of the most popular stops include Ernest Hemingway's home, Mallory Square, and Hog's Breath Saloon.
Trolleys arrive approximately every 30 minutes at each boarding site, so you can conveniently come and go as you please. The trolleys are wheelchair and stroller-accessible.
If you want to see all of the famous sights in Key West, then this is a great way to do it without exhausting yourself. Take advantage of this convenient and affordable transportation to ensure you won't miss a thing!
>>>Check Rates: Viator.com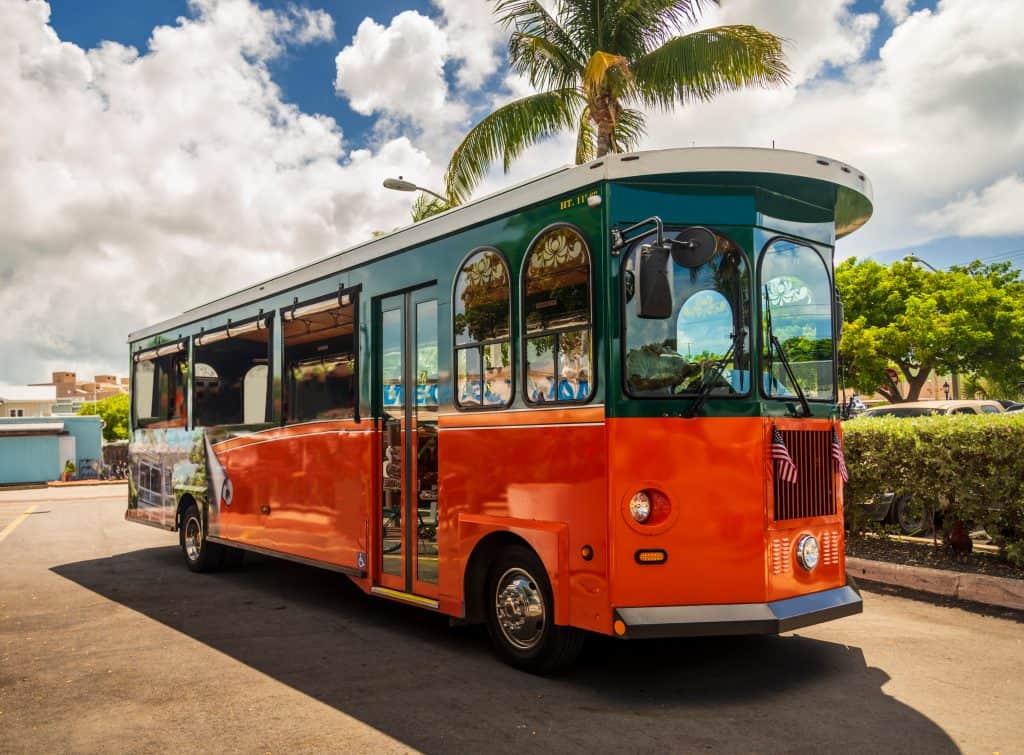 Parasailing With A Professional Guide
Is it a bird? Is it a plane? It's YOU Parasailing With A Professional Guide! Get ready to experience a thrilling adventure as you soar 300 feet above the crystal blue waters of Key West.
Parasailing is one of the Key West tours that is moderately priced and doesn't require a lot of time. Several time slots are available throughout the day, so this is a great add-on to any itinerary!
The whole experience is about an hour-long with the in-air time at about 10-12 minutes. Guests can customize their flight to be as gentle or as daring as they desire. The minimum age requirement is 6 years of age.
>>>Check Rates: Viator.com
Old Town Bicycle Tour
The Old Town Bicycle Tour is a wonderful option for anyone that wants to explore Key West in a fun and leisurely way. The Bicycle Tour is very relaxed, so there is no need to be in peak physical condition. Pedal your way through town, making stops at Mallory Square, the White Street Pier, and Mile Marker Zero!
Bring your camera with you to capture the beauty at each destination. Bikes, helmets, and bottled water are all included in the tour. The tour guide will share some local history with you at each stop.
The entire bike tour takes about 3 hours and finishes with a complimentary slice of Key Lime Pie! What a sweet way to end an awesome tour! If you are looking to stick to a budget, then this affordable bicycle tour fits the bill. Morning and afternoon tours are available, so it's the perfect way to start or end your day.
>>>Check Rates: Viator.com
Half-day Florida Keys Tour
If you are looking for a way to venture out beyond Key West, then the Half-day Florida Keys Tour is screaming your name! The tour picks you up at your hotel and takes you to explore the lower keys. Sit back and relax as your guide takes you on an adventure.
The tour will cross over 20 bridges to reach the National Key Deer Refuge, Bahia Honda State Park, and Blue Hole. Park fees, bottled water, soft drinks, and snacks are included in the tour. The Half-day Florida Keys Tour is moderately priced and perfect for all ages.
Headphones are provided for guided commentary throughout the tour. Wildlife will be seen at multiple stops including wild Key Deer, turtles, and alligators. Guests will be given ample time at each location to enjoy the surroundings and take pictures.
>>>Check Rates: Viator.com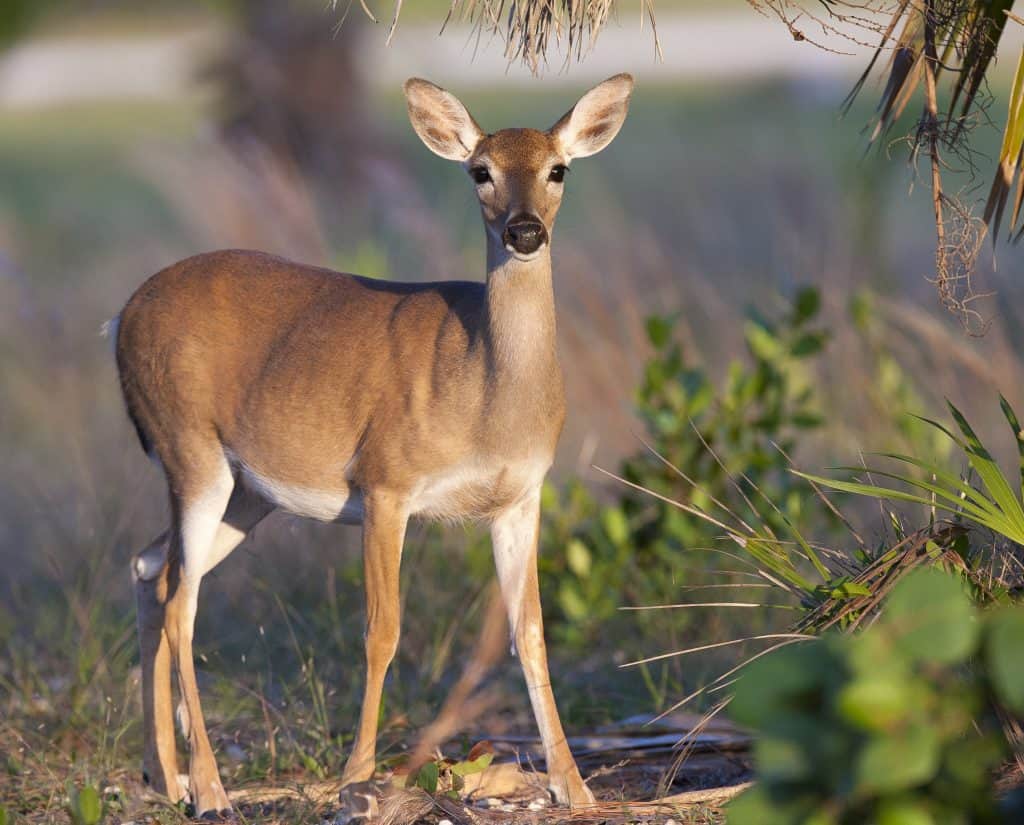 Ultimate Jet Ski Tour
The Ultimate Jet Ski Tour is for all of you adrenaline-seeking watersports enthusiasts out there! The Jet Ski Tour is one of the most exciting and thrilling Key West Tours you can find. Speed around Key West and really get the opportunity to immerse yourself in the gorgeous scenery.
The Jet Ski Tour includes all safety gear, a boater safety course, and 90-minutes of skiing excitement! Guides are available at all times for any questions or concerns. Stops for swimming and wading on sand-bars are frequently accommodated.
Riders will often see dolphins, stingrays, and turtles while out on their route. Perfect for groups, solo travelers, and families with kids. Each jet ski can accommodate up to 3 riders.
>>>Check Rates: Viator.com
Double Dip – 2-Stop Reef Snorkeling Trip
Explore North America's only living coral reef with not just one stop, but two! Climb aboard a 50-foot power catamaran to start your Double Dip Snorkeling Trip. The snorkeling trip includes all snorkeling gear, professional instruction, bottled water, and soft drinks.
The entire trip lasts about 3 hours. Now, you might think the snorkeling portion is short, but we are here to tell you that you will spend about one and a half hours in the water! Snorkeling the coral reef will be extremely breath-taking, so it's great that you get a second opportunity to soak in all of its beauty.
Once you have completed your snorkeling, you will be offered complimentary beer, wine, or champagne to celebrate. All guests under 18 years of age must have a parent accompany them on the trip. The Double Dip Snorkeling trip is a moderately priced Key West Tour that provides fun for the entire family.
>>>Check Rates: Getyourguide.com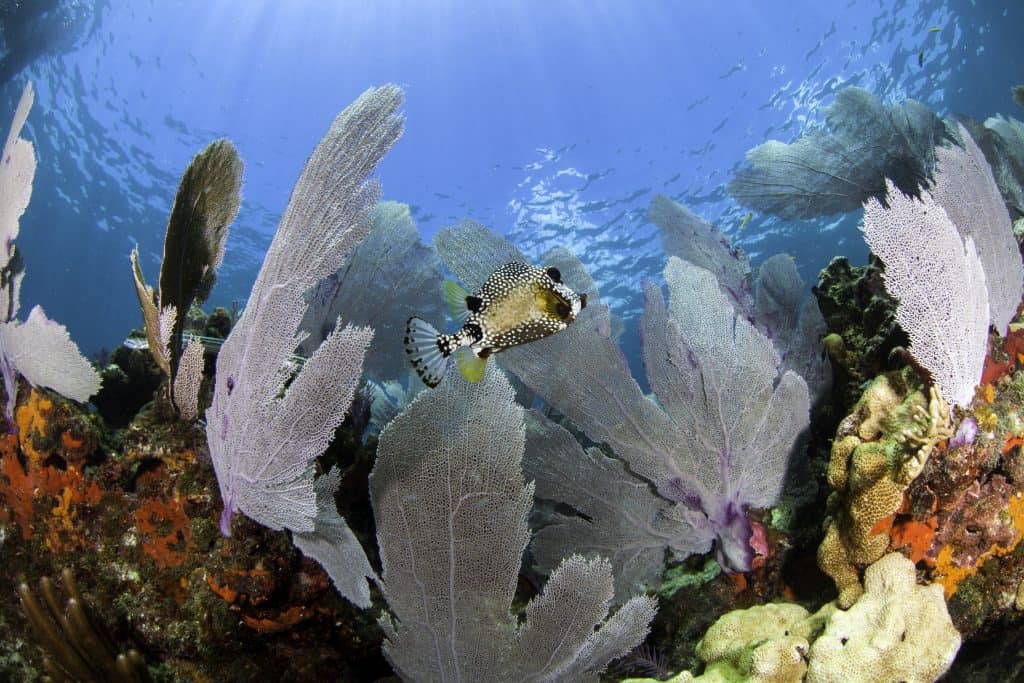 Well, we hope you have enjoyed learning all about these amazing Key West tours! As you can see, there is a wide variety of activities and price points. So whether you decide to stick to a budget or splurge, you will still be able to enjoy one or more of these fabulous tours. We hope you have a wonderful time in Key West!