If you have an interest in the creepy, the psychic, or the supernatural, then these haunted places in Florida are for you.
As you browse our Florida Trippers website, you will notice a lot of peaceful attractions; beaches, island resorts, boat tours and the like. Well buckle up because this article has something much more thrilling in store.
When you think of spooky vacation destinations, Florida is probably not the first place that comes to mind. If you were to ask someone about ghost towns in Florida, St. Augustine might be the only response they could come up with.
We are here to tell you there are so many more!
There are actually too many to cover in this article alone, but we have chosen what we think are the most haunted places in Florida for your hair-raising pleasure.
Whether you have a mild curiosity for the supernatural or you are a serious horror fan, we think you will be happy with these haunted locations and ghost towns in Florida.
Visit a psychic, explore an abandoned lighthouse, or learn the history of the ghosts who frequent the most haunted places in Florida. Supposing you want a photo with a ghost, try a ghost tour!
Don't think twice about planning your supernatural getaway! October is the perfect time to celebrate all things spooky and there is no better place to do it than these haunted places in Florida.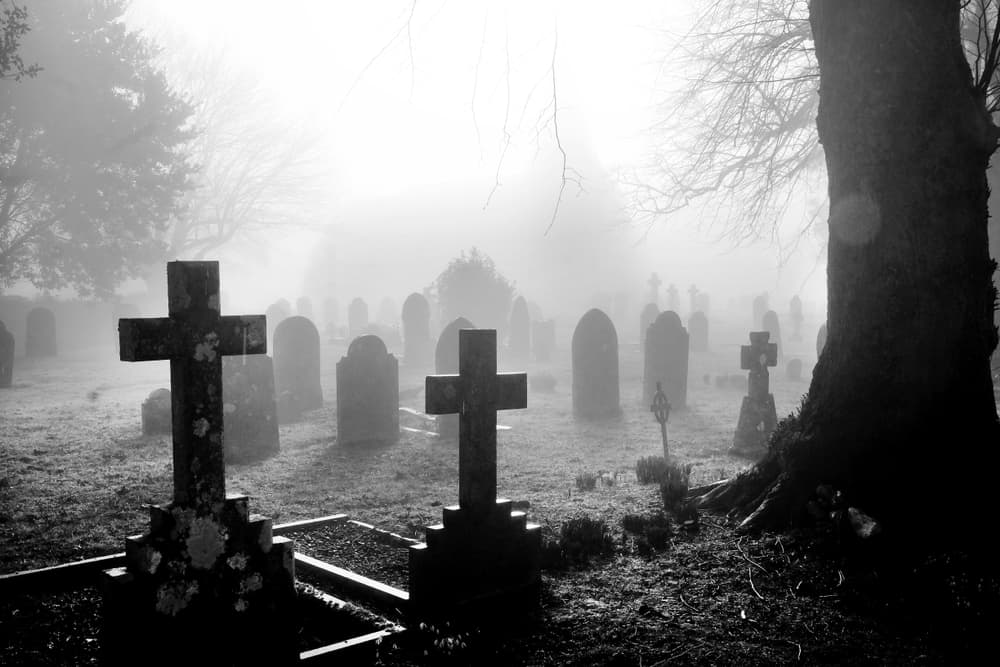 12 Haunted Places in Florida that Will Creep You Out
Haunted Things To Do In Cassadaga
Cassadaga is a village located in Lake Helen, Florida about half an hour drive from Orlando. This is not a traditional tourist destination, and is usually sought out intentionally by supernatural connoisseurs.
Although it is only about mile off the main road, Cassadaga feels like a completely different world; almost as if you've gone back in time. There is an incredibly unique energy to this place.
One of the things Cassadaga is most known for is its overall healing energy. This could be due to its many psychics, mediums, and spiritual healers; or because of the rich supernatural history of the location.
Cassadaga Spiritualist Camp
The Cassadaga Spiritualist Camp has been around for 126 years (founded in 1894), and is home to some of the most reputable psychic mediums and healers you can find.
The Cassadaga Spiritualist Camp website provides a list of mediums and healers to choose from so you can find your perfect fit! Some specialize in contacting deceased loved-ones, some in telling your future, some in spiritual healing, and much more!
The website also recommends selecting a psychic or healer ahead of time and making an appointment with them. Prices vary as they are set by the individual providing the service.
If this is something you'd like to pursue further, the Cassadaga Spiritualist Camp also offers church services, workshops, and a spiritual book store.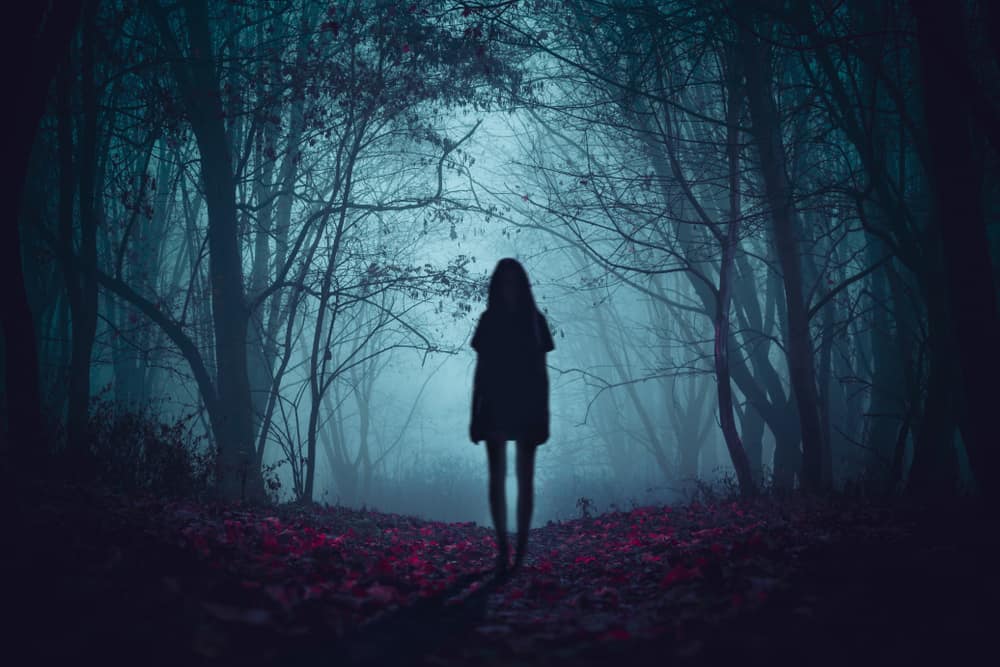 Cassadaga Hotel
The best place to stay in Cassadaga is the Cassadaga Hotel, for many reasons!
First off, no kids allowed! The Cassadaga Hotel provides adults only lodging for those in search of supernatural encounters and spiritual growth. This is also a great place to try and capture photos of energies beyond this world.
Guests are encouraged to keep a close eye on their belongings, as ghostly visitors have been known to shuffle them around. We are assured that the ghosts in the hotel are a friendly bunch, but one can never be too certain!
The Cassadaga Hotel also offers a rare crystal healing bed experience where you can make an appointment with a Reiki Master Healer. This encounter is meant to expand one's awareness and put them on the path toward healing; whether that healing be mental, physical, or spiritual.
The Cassadaga Hotel also features a restaurant, gift shop, and plenty of group events like ladies night and expert-led seances. Whatever your supernatural interest is, you are sure to satisfy it here!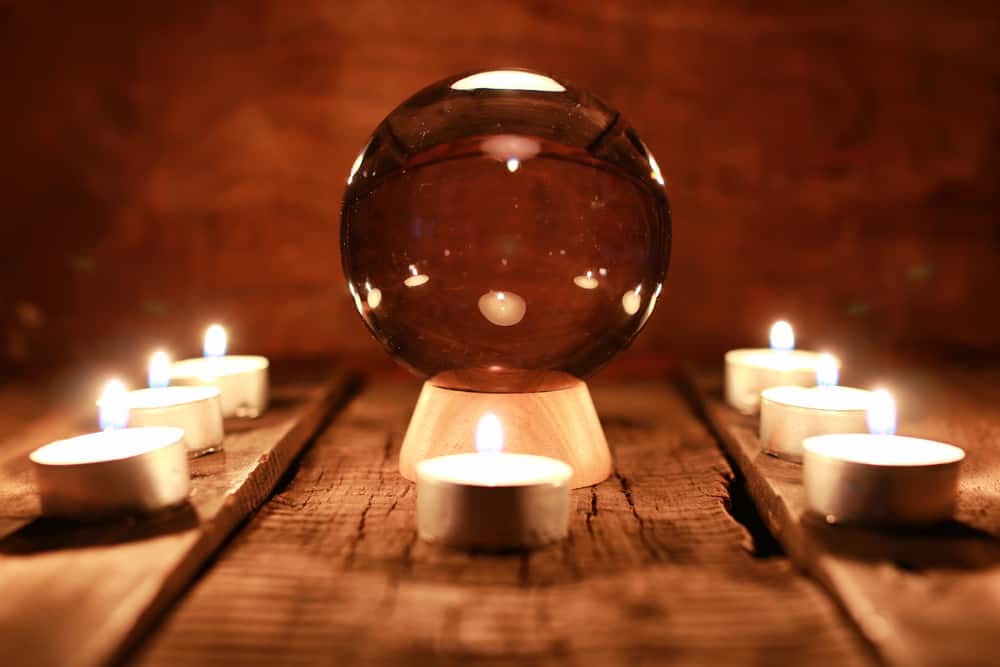 Haunted Places In St. Augustine
St. Augustine is probably the most famous of all haunted places in Florida. Just 45 minutes south of Jacksonville, this town is incredibly rich in history and supernatural potential.
One of the best ways to experience all the haunted hotspots St. Augustine has to offer is to take a ghost tour. There are many different varieties to choose from, many of which include stops at the following locations:
St. Augustine Lighthouse
The St. Augustine Lighthouse is the oldest lighthouse in Florida and has long been famed for its paranormal past. Travelers often relay sightings of long-dead lighthouse keepers and other unfortunate visitors who met a watery end nearby.
One of the most common ghost sightings is that of two young girls who died on the property sometime in the early 1870s. Lighthouse guests commonly report hearing girls giggling in the woods nearby, but can never find the source of the laughter.
These girls are known to be playful, fun, and mischievous spirits that do not wish to do any harm. However, there are some more sinister lighthouse ghosts to be found too.
The St. Augustine Lighthouse has gained so much fame, it was actually investigated by the TV show Ghost Hunters in 2019!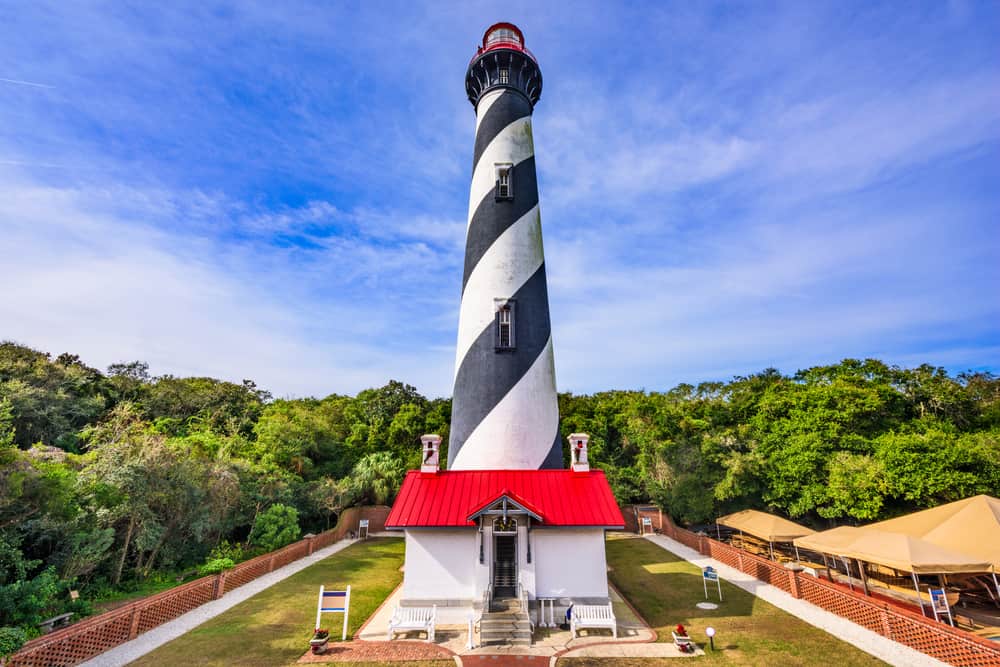 The Old Jail
The Old Jail, or St. John's County Jail, now serves as a museum of the tortured souls who still reside there. This location has no shortage of creepy potential.
If you decide to visit the Old Jail prepare for some gruesome sights and stories. You can observe the still intact jail cells that were used to hold death row prisoners. You will also hear the stories of their deaths, and see where some of them were hanged.
The Old Jail also features an impressive collection of weapons, each of which were used in actual crimes committed by the facility's prisoners.
Many who enter the Old Jail report cold spots, light orbs, and strange shadow-like figures they have glimpsed during their visits.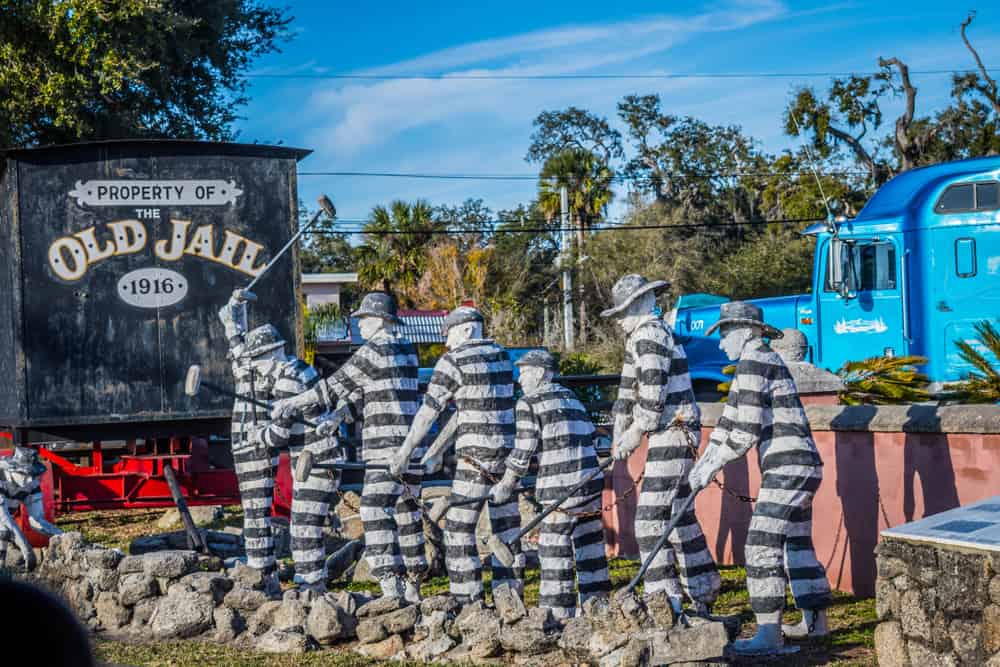 Casablanca
If haunted hotels are your thing, St. Augustine has several. One of the most notable is the Casablanca or Casa de Solana.
The Casa de Solana used to serve as a place of refuge for many. The original owner, Don Manuel Lorenzo Solana, was known for taking in wounded soldiers, Native Americans, and lost travelers.
It is quite possible that some of these refugees never left. Many guests report mysterious missing items, as well as hearing voices and footsteps that do not seem to have a source.
Tampa Theater
The Tampa Theater (located in the downtown area of Tampa, Florida) has been famed as one of the most haunted places in Florida; and is easily one of the most haunted places in Tampa.
Tours are available, but if you prefer to go without a guide, the theater is open from 10AM-8PM weekdays, 2PM-8PM Saturdays, and Sunday from 2:30-6.
The Tampa Theater has its very own ghost tour available so you can learn exactly how it became so haunted.
The tour is free for Tampa Theater Members, but $15 for the general public. It runs about 75 minutes and involves a considerate amount of walking and standing, so plan accordingly.
In addition to ghost tours, scary movies are often shown here. There is nothing like watching a spooky movie in an actual haunted theater!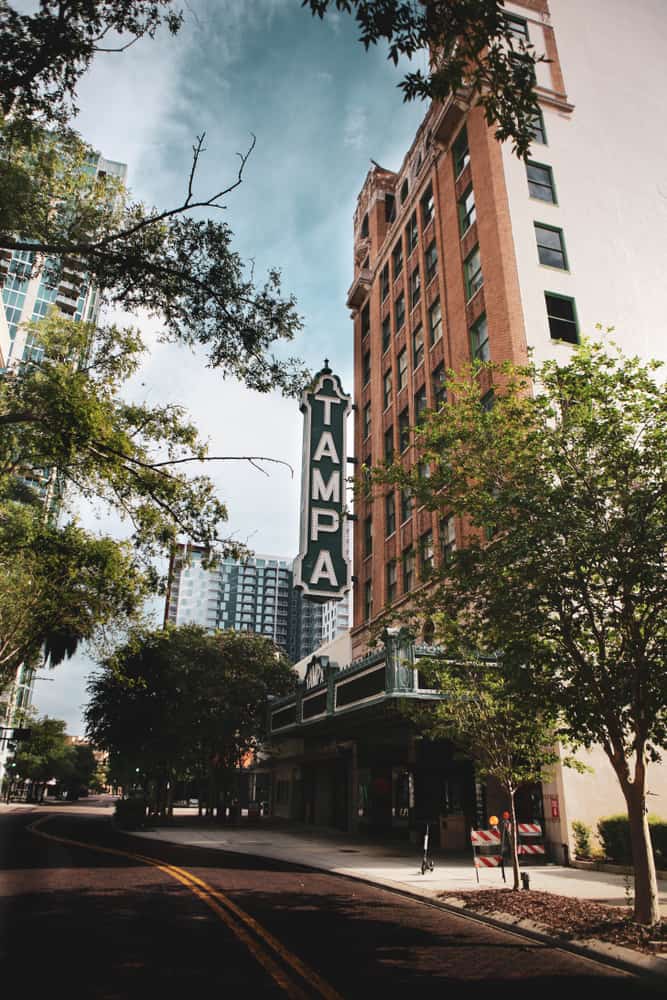 Spook Hill
Located in central Florida in the town of Lake Wales, another of the most haunted places in Florida can be found.
One of the reasons Spook Hill is called Spook Hill is because it is a gravity hill. Gravity hills are hills that have a magnetic charge, so when a car is parked in neutral, it gives the illusion that it is rolling uphill, not down.
When pioneers came upon Spook Hill on horseback, they noticed their horses struggled to walk on one side of the hill, even though it appeared to have a downhill slope.
Even before the pioneers, a Native American chief died in battle with an alligator at Spook Hill. It is rumored they are continuing this battle in the afterlife, and that is what has caused Spook Hill's unusual gravity.
This theory becomes quite creepy when you realize the Native American chief was buried in the same spot that gave pause to the Pioneers' horses.
So is there something supernatural going on here, or is it just an optical illusion? Visit Spook Hill to decide for yourself!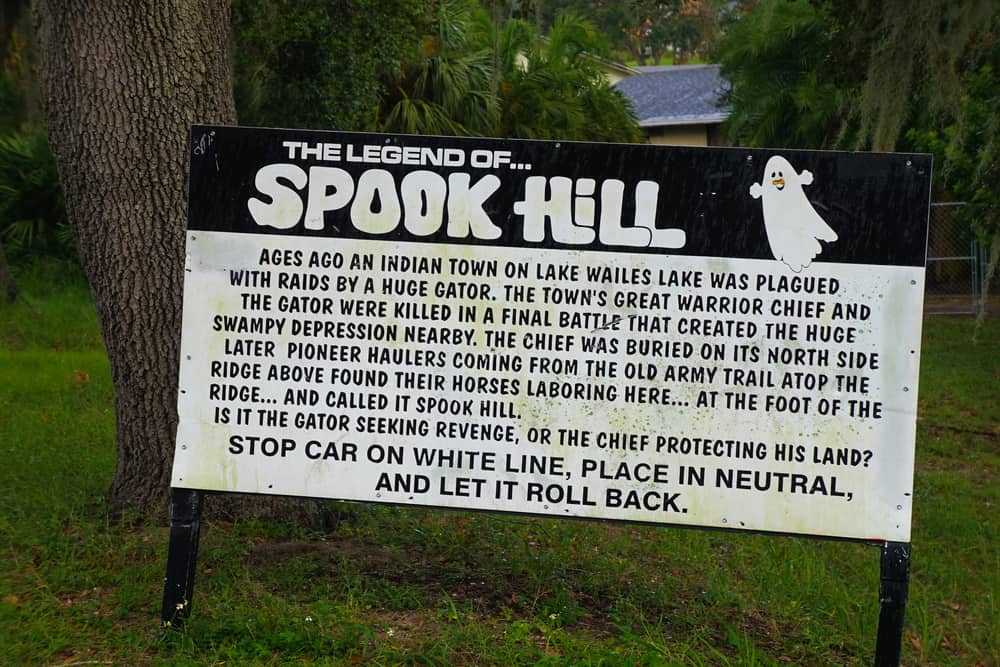 Florida Theater
Another can't miss haunted location is Jacksonville's Florida Theater.
The Florida Theater is often said to have its very own ghost that lives inside the theater itself. More specifically, it is rumored he resides in the theater's balcony seating.
The most common belief among employees and visitors is that this ghost is none other than Doc Crowther, and ex motion picture technician for the theater. Lights in the balcony are said to turn on and off of their own accord, whether someone is up there or not.
The theater is unfortunately not open just to casual visitors at the moment. However, once events resume, late night shows are a great opportunity for some theatrical entertainment and a possible ghost sighting.
Miami Biltmore Hotel
The Miami Biltmore Hotel is hailed as the creepiest hotel in the Miami area, and is one of the most haunted places in Florida. This hotel has quite the history, so it is no wonder people have had out of this world encounters there.
There are two main reasons the Miami Biltmore is said to be haunted.
Firstly, the hotel was built in 1926 during prohibition. Many gangsters and their contemporaries used this as a place for wild parties brimming with moonshine.
One of these gangsters was shot and killed on the premises, starting a long tradition of rumors that he remained in the hotel after his death. If that wasn't enough, he died on the 13th floor, making the whole situation even creepier.
The second reason this is one of the most haunted places in Florida is because of its World War II history. The Miami Biltmore was used as an army hospital during this time, and many soldiers met their end here.
Between the 1920's/30's gangsters and the army men who all died on site, your stay at the Miami Biltmore Hotel will be nothing short of spooky and fascinating.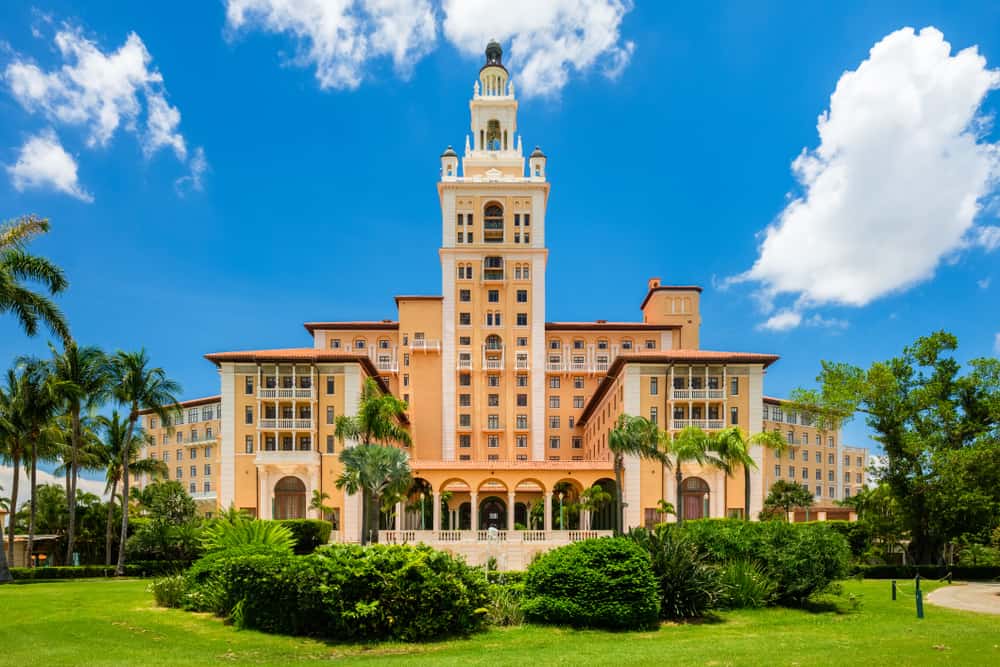 Haunted Places In Key West
Although maybe not the first thing you'd think of as far as ghost towns in Florida, Key West has a few fascinating haunted attractions. Below are some of our favorites.
Robert the Haunted Doll
Robert the Doll has a permanent home at the Fort East Martello Museum in Key West. In the early 20th century, a boy named Gene was given this doll by a member of his house's staff.
Gene's parents would often wake up to his room being completely destroyed. Gene would blame Robert, although at first his parents did not believe him.
Robert was rumored to move from window to window on his own, and to be overheard having full conversations with Gene when nobody else was in the room. The family would often here laughter coming from wherever Robert was in the house, which could not be attributed to any of the family members or staff.
Robert remained in the house's attic until Gene (who inherited the house) died. It is said Gene became an artist and spent his adult years painting with his doll companion.
The house has since been converted into a bed and breakfast called the Artist House. So if visiting Robert in a museum isn't enough, you can always go stay in his old bedroom!
If you'd prefer to sleep somewhere a little less spooky, check out some of these super cool Airbnb's in Key West.
If you do go visit Robert in the Fort East Martello Museum, beware. He has been known to curse anyone who takes his photo without asking him first!
Key West Cemetery
Of course all cemeteries are pretty creepy, but this one might just be the weirdest in all of Florida.
First off, its huge! More than one-hundred-thousand people have been buried here.
Many ghosts can be seen and heard, but there is one who is particularly famous. This ghost is supposedly a Bahamian woman who guards the graves.
She has been known to approach people who sit on graves, make disruptive noises, or do anything that could be considered rude to her. She has been seen by many visitors, but only approaches those she deems disrespectful.
In addition to the Bahamian woman's ghost, many of the individuals buried at the Key West Cemetery are said to have their souls stuck somewhere between life and death. Do with this information what you will…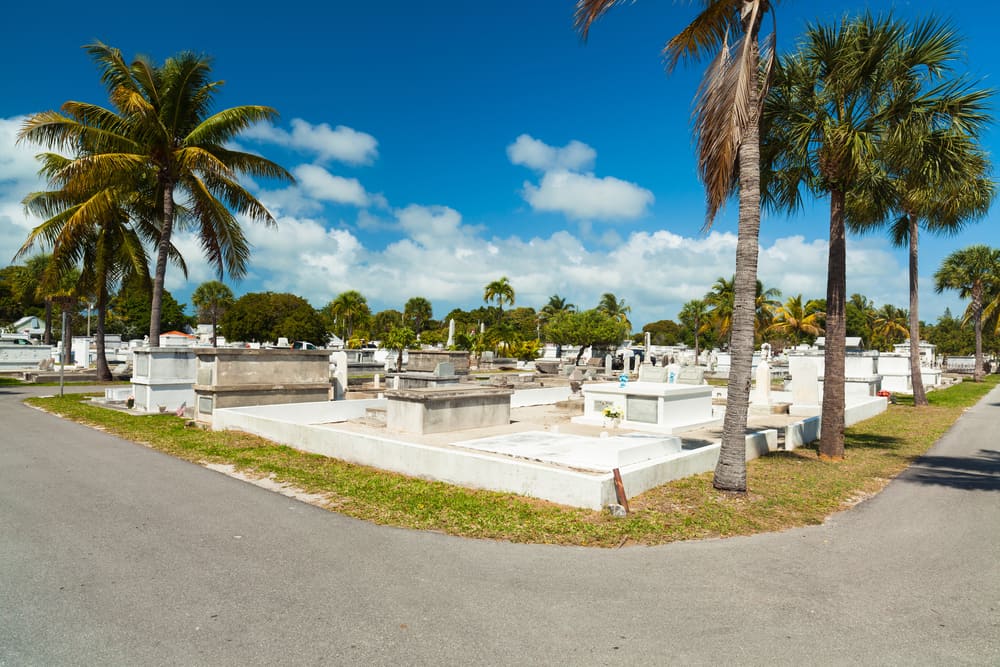 The Plaza Resort and Spa
Another unlikely contender for ghost towns in Florida is Daytona Beach. That is where you will find the Plaza Resort and Spa.
The Plaza Resort and Spa was built in 1888, and has long had a legacy of haunted rumors. They were only rumors until 2013 when something very strange happened.
A member of hotel staff caught what appeared to be a shape-shifting apparition on a security camera. This security guard went to where he saw the unusual apparition to investigate further.
If you watch the camera footage, you can see the apparition disappear as soon as the security guard enters the room. Almost as if it knew it had been caught.
Back in 1919, the hotel caught fire. During renovations a series of underground hallways was discovered that nobody knew about previously.
If that's not spooky enough, many people report sightings of the ghosts of old hotel staff members, as well as doors that won't open, even after they have been unlocked.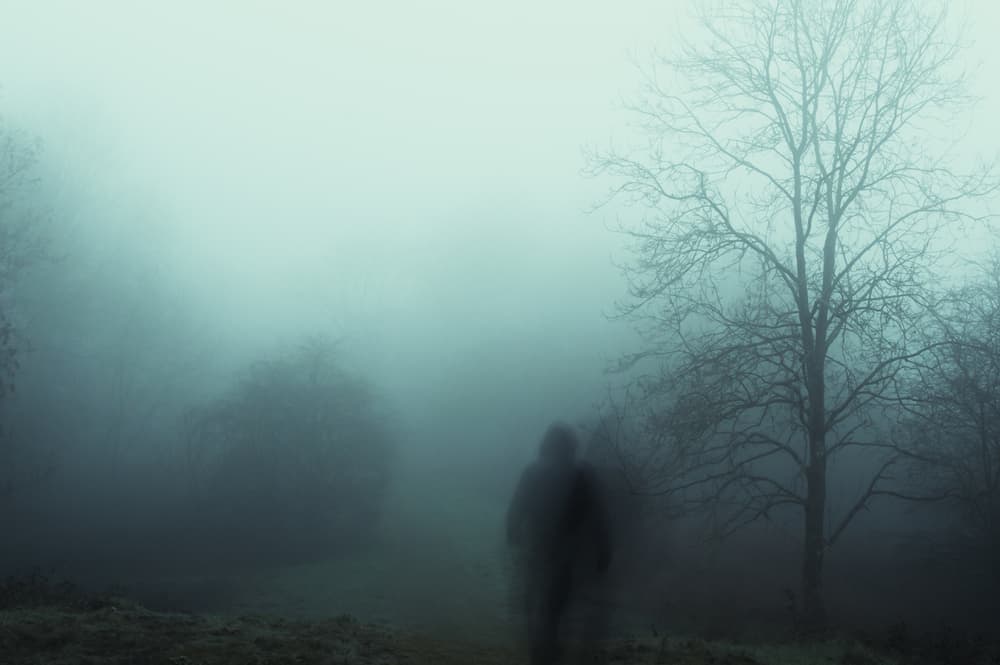 Are you planning a haunted trip this October? If spooks and frights interest you, we hope you will give these haunted places in Florida a try.
From ghost tours, to haunted overnight hotel stays, to psychic mediums, to graveyards, Florida really does have all the eerie attractions to satisfy your inner paranormal obsession.
Some of these ghost towns in Florida may not have been on your radar before, but they certainly will be now! Happy haunting, and we look forward to hearing about your ghostly travels.
And if you get any paranormal pics, we would LOVE to see them so please reach out!
Did You Find This Post Helpful?
If so, we would love to keep in touch! We enjoy seeing photos and comments about your experiences in Florida! You can follow us on Instagram and we will repost your photos on our feed and comment too! Just tag us at @floridatrippers and hashtag #floridatrippers. We can't wait to see your travels!