With hurricane season starting on June 1 in the Atlantic, it is important to prep a hurricane preparedness list in case of an emergency. Before each hurricane season each year, you and your family should begin planning ahead.
This goes beyond writing down emergency phone numbers and locating shelters. We want to make sure that you have a hurricane checklist in case of a natural disaster. So begin your hurricane preparedness list now! And if you don't know where to start, no worries, we've got you.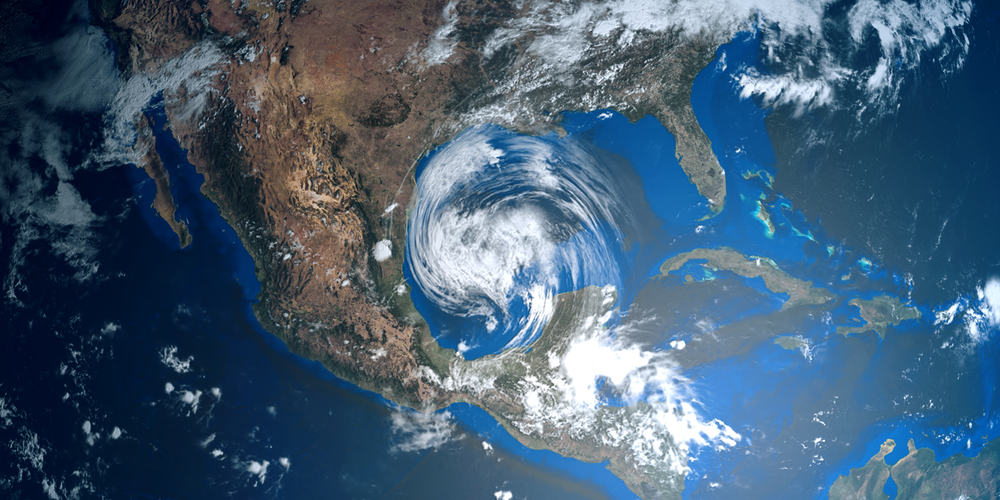 What Should You Pack During a Hurricane?
First and foremost, you should know a little bit about hurricanes before you begin packing and possibly panicking. Being informed about tropical storms vs. hurricane watches and hurricane warnings is very important. When there is both a watch and a warning, we suggest you begin taking a look at your hurricane preparedness list.
If you are in Florida, you know how important this list is! With there being conditions in the area that involve possible storm force winds, power outages, and more, being prepared is of the utmost importance.
So, what should you pack? Think basic and general. Storm survival kits and the best hurricane survival kits keep things fairly light. Begin with non-perishable food, water, a first-aid kit, some sanitation items, and flashlights. You may also want to consider things like a manual can opener, lighters or matches, and a battery-operated radio to keep track of updates.
Other things you may want to consider are things like books and games for recreation. But, at the end of the day, special needs items– from baby supplies and pet supplies to coolers and ice packs– are going to be your saving grace.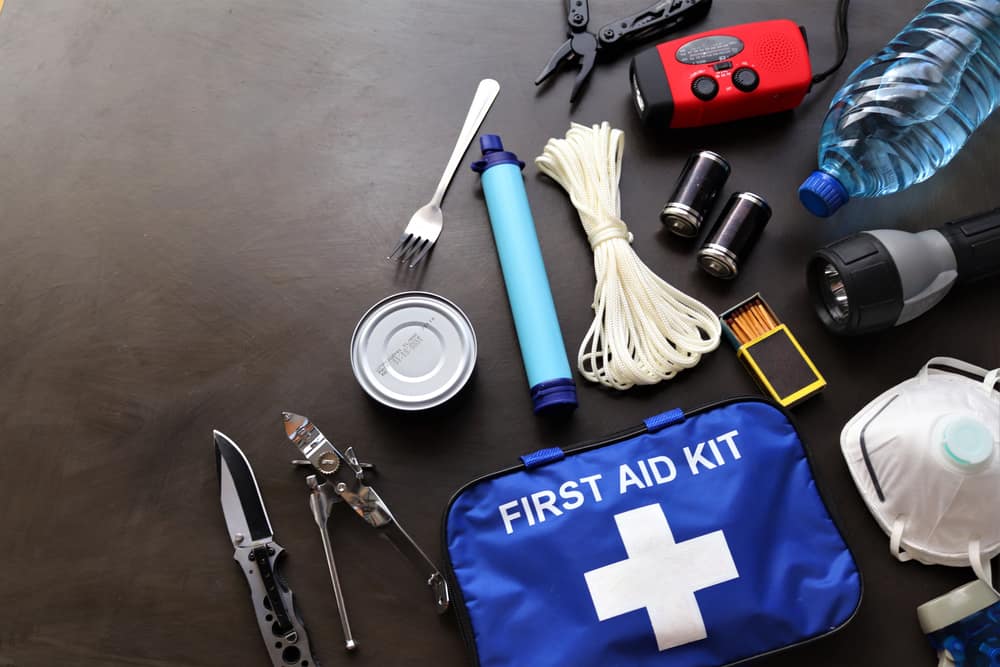 Should You Pack for a Hurricane Evacuation?
Yes! Please do not delay your evacuation! This means having a hurricane packing list, as well as an evacuation, go bag is so important. You won't waste time looking for items, and if you can already have them packed, you can hit your evacuation route ASAP.
When considering your evacuation preparedness list and what you may need for this to go back, consider things that are easy to take but also important. Personal hygiene items, prescription medicine, extra batteries, and chargers are really important.
Anything that is a necessity should go! This also includes important documents (birth certificates, for example). Keeping them in a waterproof case is perfect for your evacuation preparedness list. But a good rule of thumb? If you think you'll need it, bring it. Just keep your bag light enough to carry!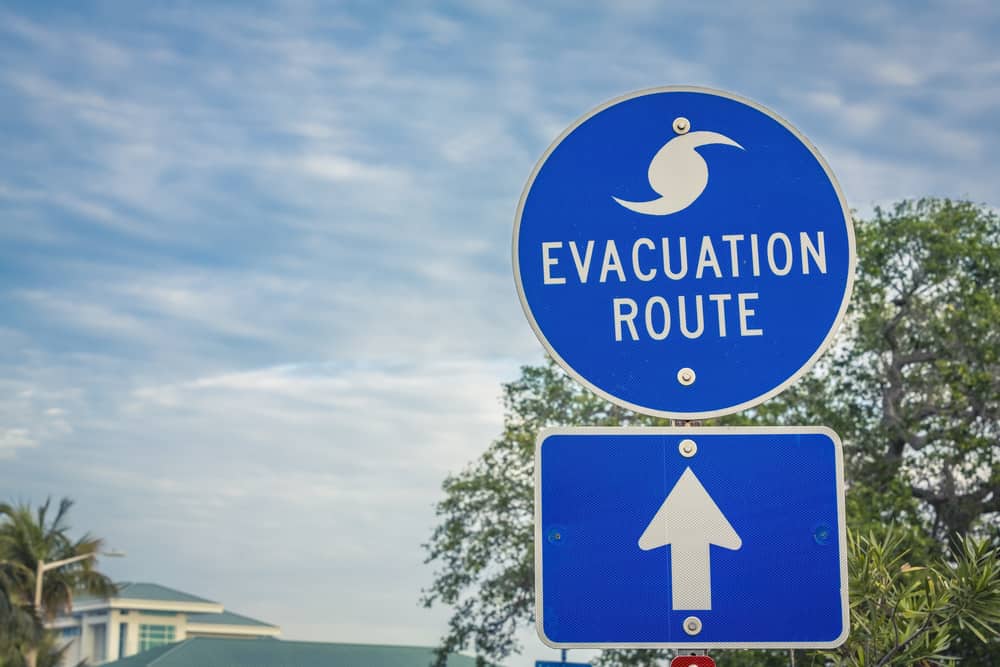 Best Hurricane Survival Kits
Panicked already? Don't worry. People have been creating evacuation preparedness lists and the best hurricane survival kits for years. And we want to recommend some below! These are super helpful because often with the widespread panic, items that are needed (like water, sandbags, and first aid kits), are sold quickly and in mass quantity.
Having this storm survival kit around and ready may help with some of that shopping and hurricane supplies prep stress! Here are three of the best hurricane survival kits we think you should consider investing in! We promise it will help with your hurricane preparedness list!
Items Not to Forget on a Hurricane Preparedness List
1. Portable Power Bank/Charger
Because during large storms it is easy to lose power, you may want to ensure that you have access to power banks and chargers to keep your electronic devices (like your phone) on. This way, you can still stay updated, as well as keep your contact lines open.
This portable bank is slim in size, so it is perfect to pack. It also offers versatile charging, and will not overcharge or short circuit due to temperature control. This charger has a USB cable that comes with it and a travel pouch. It also features a lifetime warranty. Just make sure to charge the charger before putting it on your hurricane preparedness list. Or even packing it!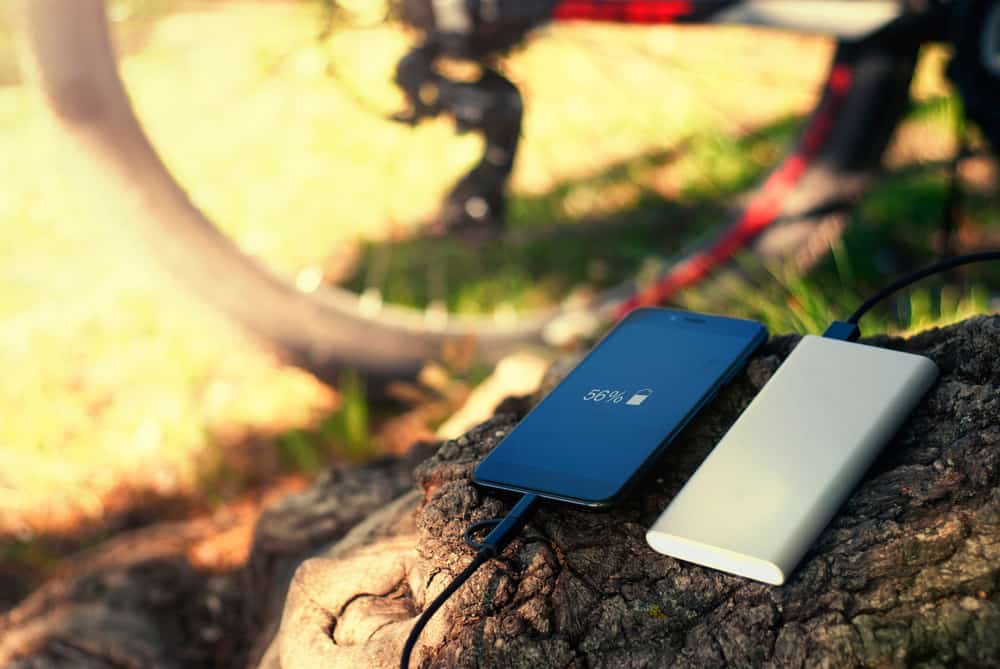 2. Period/Menstrual Cups
As women, we often may forget about necessities that we may have to add to our hurricane preparedness list. While tampons and pads are easy to access, they are also not super environmentally friendly. And if you are in the middle of a hurricane survival situation where there is no water a menstrual cup can save the day!
These period cups are perfect for when you may run out of tampons or pads. They are also lightweight and easy to pack. Because this cup is reusable, it is super popular. It is also active and comfortable, so you won't have to worry about any issues when in survival mode! Try for a better period when wearing a cup, that way you can focus on other things during the storm!
3. Emergency Weather Radio and Charger
Updates on the storm and announcements are crucial for survival during a hurricane. This is why we want to add an emergency weather radio and charger to your hurricane preparedness list! The NOAA emergency weather radio is portable and has a power bank that features solar charging.
When you are out of power, have no access to the internet, and more, this radio can quite literally save your life. The power bank itself goes beyond solar powering and has two other power sources too. Your radio will always feature easy access. You will get forecasts and emergency news with ease, and this radio also has a light built into it!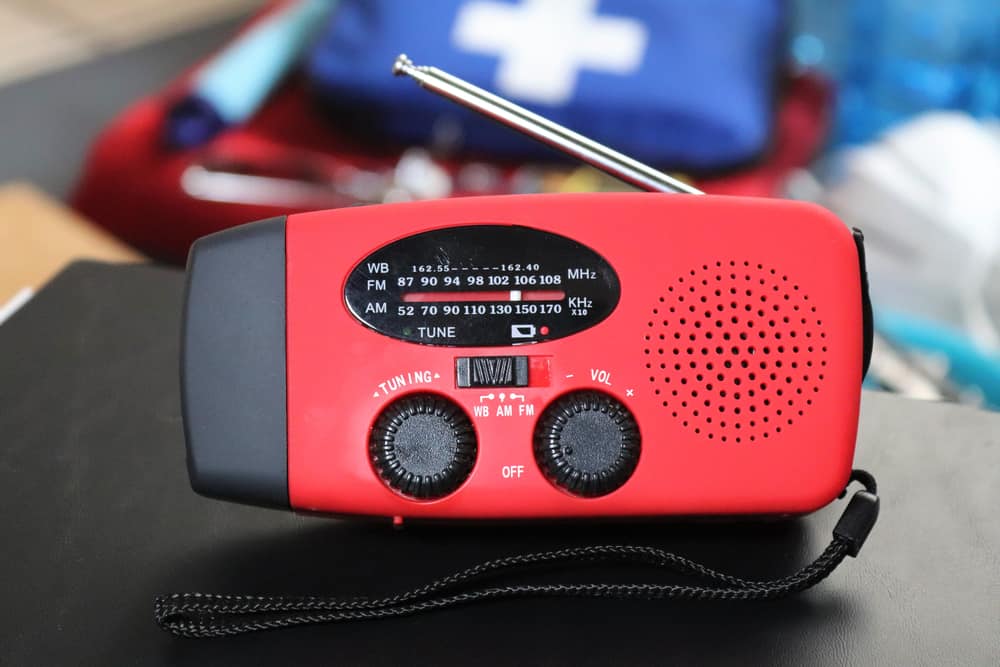 4. One Gallon of Water Per Person, Per Day
As humans, we need water to survive. There is no denying that. But what most people don't think about is that in survival situations, people need a gallon of water per day. This means you should stock up ASAP!
As we have mentioned before, sometimes people purchase necessities in quantity before a storm. Thus, ordering and having these gallons of water on hand way before a storm is perfect practice for your hurricane preparedness list. And as a side note, fill up your bathtubs with water too! It can save the day!
5. Water Purification Tablets or LifeStraw
If you are in a situation where you do not have access to filtered water, it is important to have something that purifies water for you. We recommend either keeping purification tablets on you or purchasing a set of LifeStraws for your Hurricane preparedness list. This way you have access to safe water at all times.
LifeStraw will provide over 700 gallons of safe drinking water. It removes more than 99% of bacteria, and it does not have a shelf life. Thus, adding this to your storm survival kit means it can be stored and used indefinitely after first use.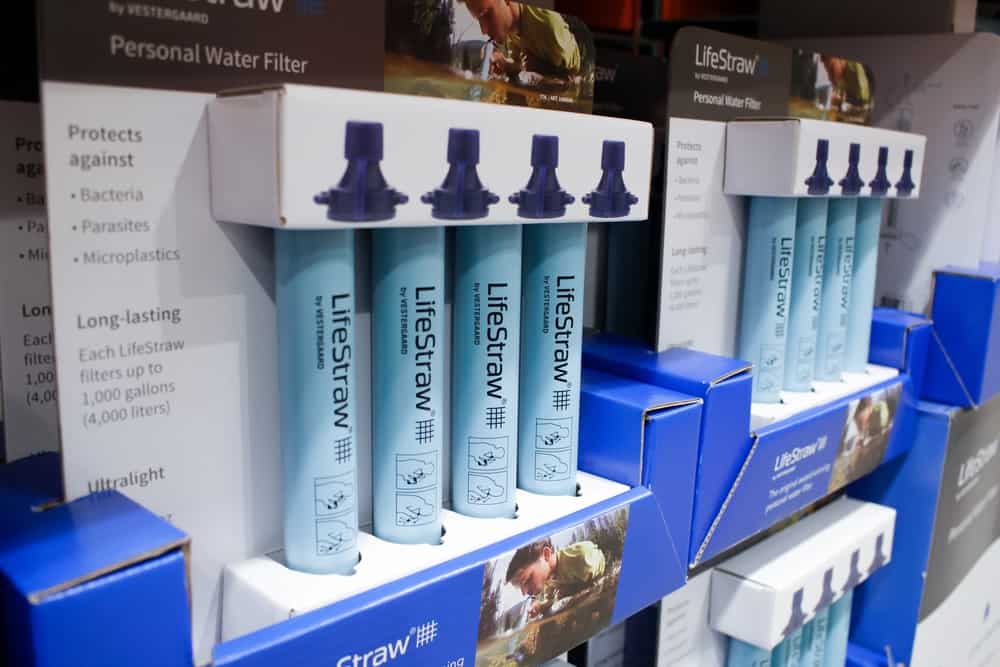 6. Small Propane Stove/Grill with Extra Propane
Having a portable stove may help you secure food during survival times. And this means you can eat things beyond food that is freeze-dried or canned. To be honest, just having something that can easily heat up a meal can be a huge morale boost during a storm. Thus, we suggest adding a small propane stove to your hurricane preparedness list.
This stove is 100% portable. Its simple design makes packing and carrying it easy. It has a fairly sized cooking area, which means you can make coffee, boil water, or even cook a meal while on the road. This stove also comes with 3 extra propane tanks, so you are prepared in case of a power outage!
7. Freeze Dried Food/Ready to Eat Canned Food
If you don't have access to a portable stove, we want to ensure you are at least prepared with food that will not go bad! So we are adding freeze-dried food and ready to eat canned food to your hurricane preparedness list. They are essential hurricane supplies.
These meals are great because you can take them anywhere. They are always prepared, so no cooking is involved. Many of these meals also have a long shelf-life, and you can stock up on them. Better yet? These meals are traditionally delicious, but they are also packed with protein and other nutrients you will need to survive during any stressful time!
8. Camping Fan with LED Lantern and Rechargeable Battery
Hurricane preparedness lists in Florida must have a fan. There is no way around this. Summers in Florida are hot, and with hurricane season falling in the midst of this heat, you want to make sure you have something that can help you cool off in addition to ensuring you are avoiding dehydration.
This camping fan offers 4 speeds, a personal USB port, is battery operated, and it has a super bright LED light on it! This means that even if you lost power during a storm, you can still get air and light through this fan. Keep yourselves cool even during a storm!
10. Fireproof and Water Resistance Bags
When a hurricane or tropical storm is coming our way, we may often forget to pack the necessities that we don't use every day of our lives. But when the storm has passed, we many need things in order to keep moving on. Things like birth certificates, social security cards, and more! Document storage is vital for storms, and it is important to keep these documents safe in fireproof and water-resistant bags.
These bags are designed for the safety and security of your valuables. They feature four layers of fireproof material, plus another layer to make it waterproof. Most bags come in different sizes, so you can adjust them properly to your own needs!
11. First Aid Kit
In an emergency, you want to be prepared. So, it only makes sense to add a first aid kit to your hurricane preparedness list. First aid kits are essential for storm survival kits: they provide antiseptic wipes, bandaids, little scissors, and a variety of other things you may find yourself needing.
This first aid kit features over 300 items. It is small enough to pack and grab on the go. All supplies are organized, easy to locate, and will have you prepared for any emergency. Stay safe with a first aid kit! It may help you, your loved ones, or even strangers in a storm.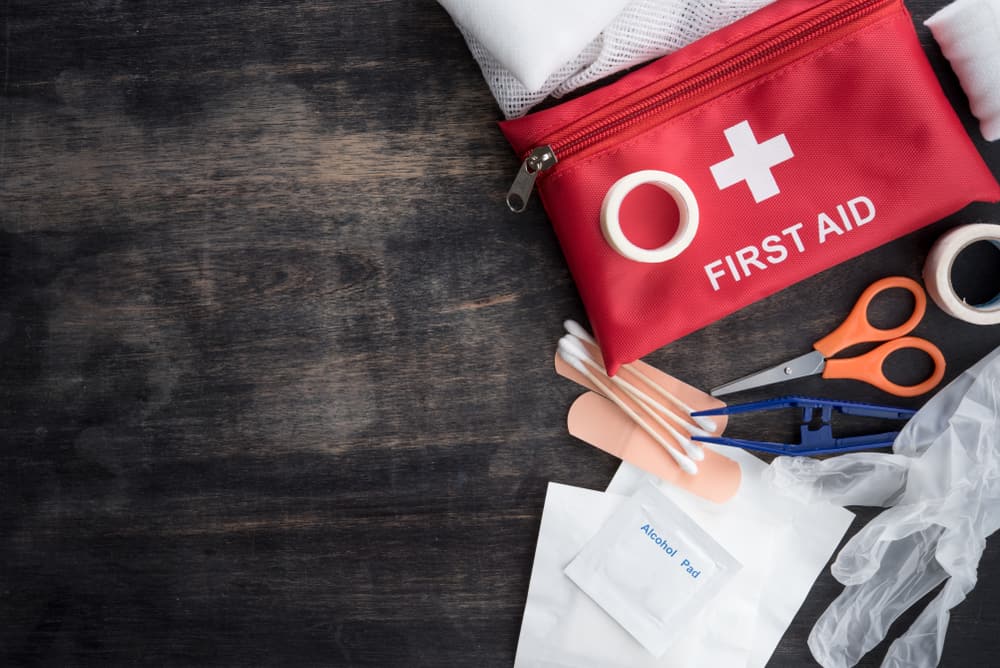 12. 36 Hour Emergency Candle
When you run out of power and batteries, you need a backup plan. Or if you want to save your energy, then emergency candles may be best for you! These emergency candles burn clear and are unscented. They won't distract with scent or color. They are solely designed to burn and provide light (and a little heat) for a long period of time.
These candles are all-natural, so they will protect your health. They produce about 13 lumens of light and are reliable during any emergency. This is why we want it on your hurricane preparedness list! Candles that burn for long periods of time will perform in any setting, no matter what storm circumstance. Just make sure to have a lighter or match too!
13. Emergency Blankets & Rain Poncho Hybrid
You never know what a storm is going to bring, or what damage it might do to your home. Nevertheless, it is important to stay dry in the rain, and warm as well. Which is why adding an emergency blanket and rain poncho hybrid is of the utmost importance for your hurricane preparedness list.
These blanket hybrids are thick, offering great warmth. They are roomy and comfortable and will keep your hands free. These are not flimsy, plastic ponchos, instead, they will not fail you in emergency situations. The versatile design offers the warmth of a mylar blanket with the mobility of a poncho. Stay dry against rain, and warm against wind.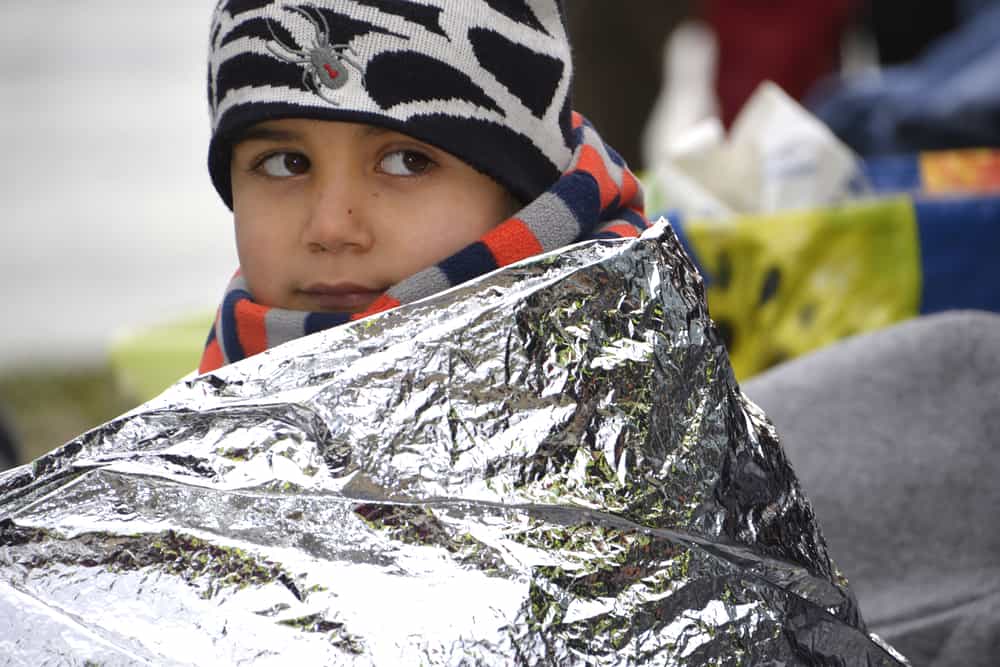 14. Tool Kit
A basic household tool kit can be vital for survival. Adding a tool kit to your hurricane preparedness list will help ensure you have the basics for anything that might need immediate repairs or fixing during a storm. Having these tools may also help your loved ones and community post-storm too!
This tool kit features 142 pieces. It is perfect for any household repairs and DIY tasks you need to do. The tools are corrosion-resistant and heat-treated for durability, so you can count on them to be effective and efficient. The case is easy to carry, as well!
15. Flashlights and Extra Batteries
Lastly, we want you to add flashlights and extra batteries to your hurricane preparedness kit. Even though a lot of items on this list feature LED lights– like the fan– it is always nice to have something that is portable and doesn't need to be plugged in or charged.
These ever-ready LED Flashlights have a super long battery life and are perfect for emergencies. You get two in a pack, and the LED light bulb has a lifetime guarantee. They are easy to use, bright, and perfect for a storm survival kit!
Tropical storms and hurricanes can be scary. But with a hurricane preparedness list, you can avoid some of the uncertainty. Being prepared with hurricane supplies will have you and your loved ones feel safe. Plus, you can avoid the panic rush of purchasing all of these things when a storm is on track to hit you! So begin packing today and stay safe!