In search of the best restaurants in Panama City? Well don't worry, Florida Trippers has compiled a list of amazing Panama City restaurants for you to choose from on your next vacation. Wherever your Panama City vacation goes, you'll know just the right spot to stop for a delicious meal.
Panama City Florida is the perfect vacation destination. It has pristine white sandy beaches, and it is one of the best places to go scuba diving in Florida. There is never a shortage of things to do while you are staying in this wonderful city.
However, all that activity is bound to work up an appetite. There is nothing better than capping off an amazing day with a mean that's just as good. With this list in hand, you'll be ready to explore all of the wonderful restaurants in Panama City Florida.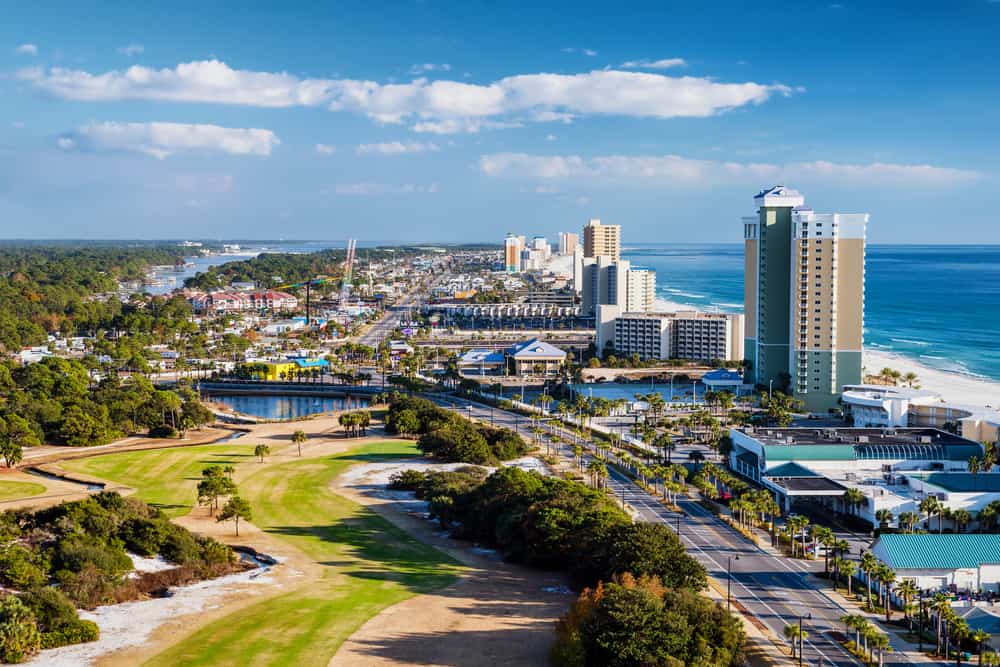 15 Best Restaurants In Panama City FL You Must Try
Firefly
There are standard, run of the mill beach restaurants, and then there is Firefly. This amazing eatery is one of the most beautiful restaurants in Panama City Florida. As soon as you step through the magnificent wooden doors, you are transported to a new world full of beautiful sights and fantastic flavors.
The dining area of this restaurant is simply magical. With a giant tree growing through the room and serving as the centerpiece, it is clear that Firefly puts an emphasis on atmosphere. The walls and ceiling are also covered in string lights, making it feel like you are surrounded by fireflies as you eat.
This elaborate atmosphere does not mean that Firefly skimps on food, though. Quite the opposite, actually, as this restaurant's food has won many awards for being the best in Panama City. Experience fine dining at the Firefly, and be blown away by their amazing dishes like escargot and filet mignon.
Boon Docks
Praised as "The Local's Choice," Boon Docks is one of the best places to eat in Panama City Florida. The laid back atmosphere of this restaurant will invite you in, and the delicious food will keep you there. Boon Docks is one restaurant worth going out of your way for.
You won't get that unique Boon Docks flavor anywhere else in the world. That's because they use a secret blend of spices to make their dishes pop. They also have their own unique recipe for breading, adding to the one-of-a-kind flavors you will experience dining at Boon Docks.
The food at Boon Docks is the perfect mix of local and regional seafood. Due to this restaurants location right on the water, you will be able to watch your meal move from boat, to kitchen, to plate. You have to try the shrimp at Boon Docks, as it is some of the best in the US.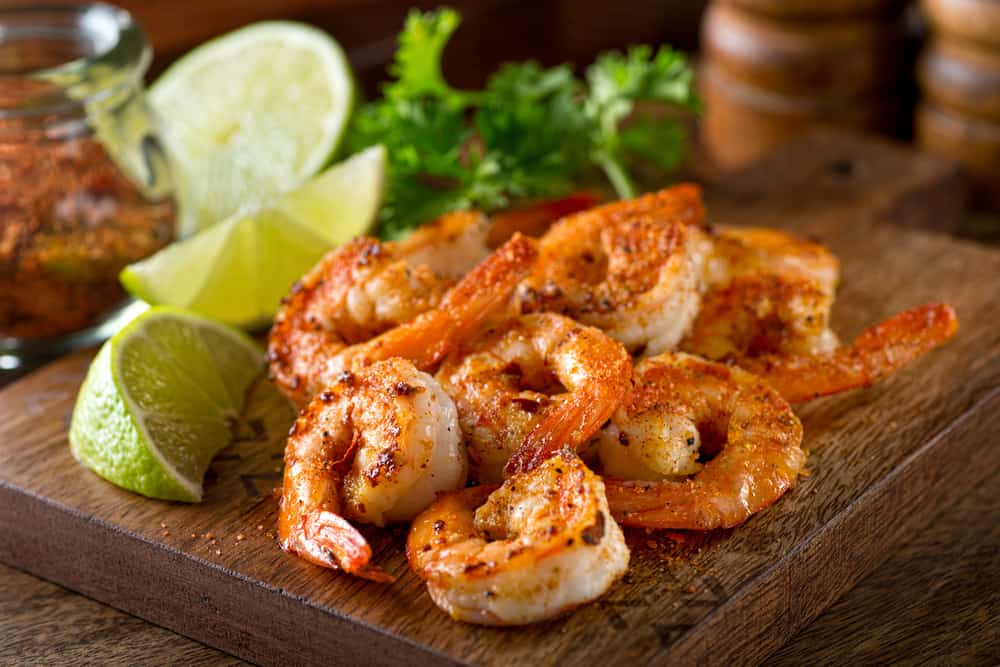 Pineapple Willy's
Food, music, and fun. That is the slogan of Pineapple Willy's, and you are bound to find an abundance of every one of those things here. If you could distill beach life into one meal, you would find that meal at this amazing Panama City restaurant.
This restaurant is located right in the heart of the famed Panama City Beach, so you do not have to travel too far for a great meal. There is also ample outdoor seating, so you can still enjoy the warm sun and ocean breeze as you chow down on one of their amazing 'Nawlins Po' Boys.
While the food is fantastic, Pineapple Willy's is just as well known for their drink selection. With choices like Redneck Lemonade and Voodoo Punch, this is the best place to grab a drink and cool down after a long day at the beach. Their frozen daiquiris even come in a novelty insulated cup that you will be able to take home and show off.
The Grand Marlin
The Grand Marlin has been offering fine dining right on the beach since 2016. If you are looking to enjoy a beautifully prepared, luxury meal while watching the gorgeous beach sunset, this restaurant is made for you.
This restaurant offers up some of the finest seafood in Panama City Florida. They scour the coast in search of the finest oysters, and the seafood is always fresh. The Grand Marlin understands that using the highest quality ingredients can only get you so far, so they call upon the award winning Chef Gregg McCarthy to make these meals come alive.
Looking to take a trip even farther down south? The second floor of The Grand Marlin houses the North Drop Bar, bringing a piece of the Caribbean to Panama City. Sip on some of their craft cocktails like the Blue Marlin Martini or Ginger Rum Cooler as you look on at the beautiful Panama City Beach and St. Marks Lighthouse.
Saltwater Grill
Saltwater Grill takes surf 'n' turf to the next level. You can choose from a premium selection of steak and seafood while enjoying the ambience of one of the best restaurants in Panama City Florida. This is a restaurant that you have to see to believe.
As soon as you walk into the Saltwater Grill, you are greeted with an aquarium-grade fish tank. This tank holds 25,000 gallons of water and some of the most dazzling tropical fish you have ever seen. Combine this with live music every Friday and Saturday, and you are in for an amazing experience at this restaurant.
The menu at the Saltwater Grill is full of amazing meals. Start off with some Lobster Spring Rolls, and then dive into their impressive steak and seafood collection. With everything from New York strip to red salmon, this restaurant offers some of the best Panama City food.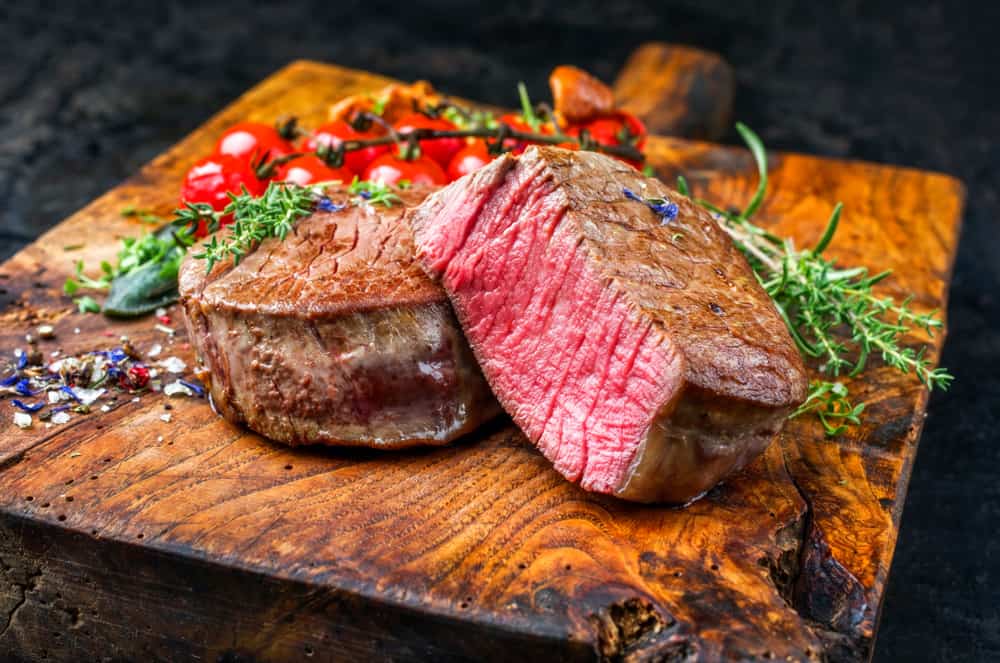 Los Antojitos Mexican Restaurant
For some of the best Mexican Panama City food, head down to Los Antojitos. This joint has been serving fresh Mexican food to the residents and tourists of Panama City Florida since 1976. If you are looking for south of the border flavors in Florida, Los Antojitos is the restaurant for you.
Los Antojitos prides themselves on excellent Mexican food, and steaks. They have a wide selection of delicious tacos, with flavors like Peruvian steak, salmon, and lobster. This restaurant also serves amazing margaritas, perfect for any taste.
The pride and joy for this restaurant, however, is the Super Duper Burrito. Weighing in at 5 pounds, this burrito is not for the faint of heart. Enjoy it with friends, or embark on the Super Duper Challenge if you plan on eating yourself into a food coma.
Captain Anderson's Restaurant & Waterfront Market
Captain Anderson's is one of the finest places to eat in Panama City Florida. This restaurant blends food and drink perfectly to create a top tier dining experience. One bite here, and you'll be hooked!
They say that it takes time to master a craft. Well, Captain Anderson's has been providing delightful meals since 1953. Many of their original recipes like snapper filet and lobster tails are still on the menu, and they are definitely worth trying out.
A fine meal deserves a fine wine, and Captain Anderson's supplies just that. A trip down to the Captain's Cellar is bound to produce some of the finest wine you have ever tried. Travel to the vineyards of California and the hill country of France without ever leaving Panama City.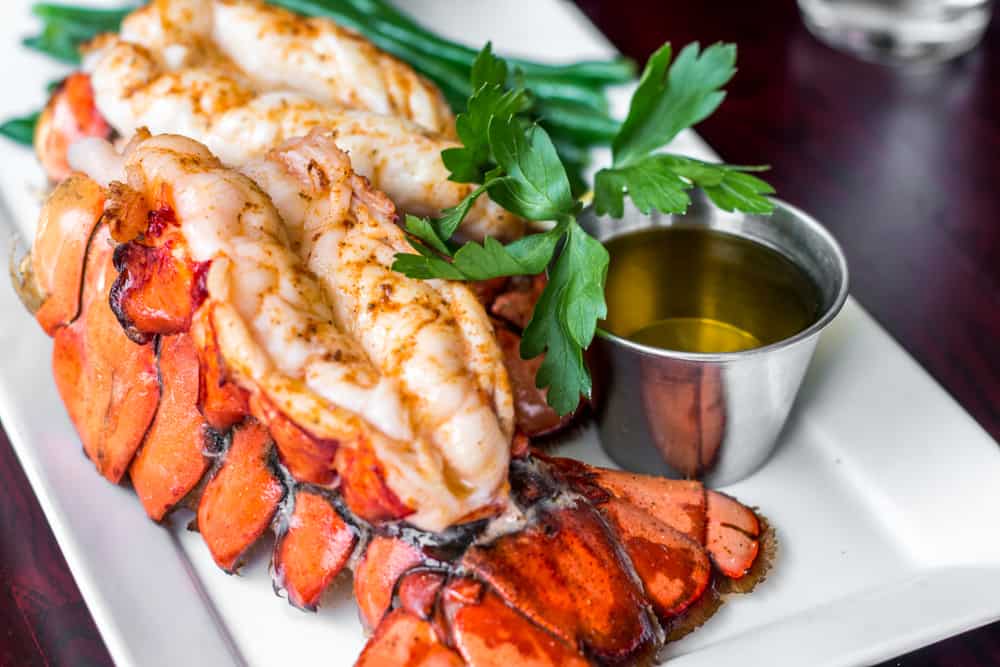 Dick's Last Resort
If you want a restaurant experience like no other, head to Dick's Last Resort. Located in the tourist hotspot of Pier Park, this restaurant has been entertaining guests since 2012. Dick's Last Resort is a quintessential part of any Panama City Florida trip, even if it is not exactly family friendly.
This restaurant serves up classic American dishes, along with local seafood. Featuring an assortment of burgers, wings, steak, shrimp, and more, this restaurant is built for big meals. They also dish out some of the best drinks in Panama City, from the Sucker Punch moonshine to the Dos Rita.
The real draw of Dick's Last Resort, though, is it's one of a kind experience. The serves are instructed to interact with guests with the perfect amount of sass and sarcasm, a far cry from the fake pleasantries you will get from your regular waitstaff. Each guest also gets a custom paper hat, where the server can write down any roast they want to.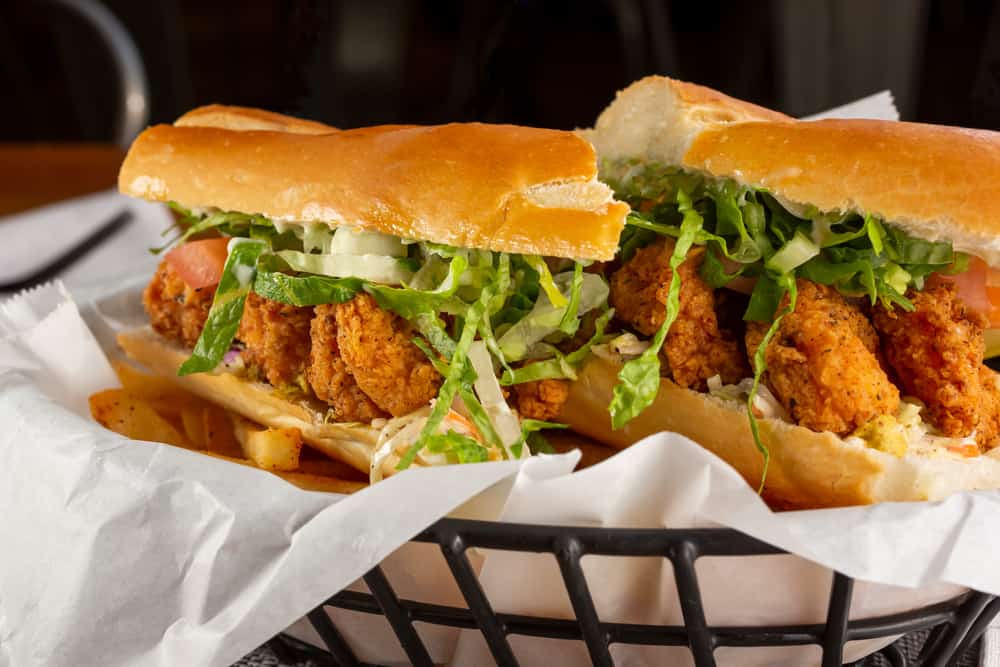 Taco Casa
Taco Casa is your textbook, hole in the wall Mexican restaurant. That is to say, the food here is really good. If you want to escape those Panama City crowds and grab some food that has been pleasing locals for years, this is the spot for you.
This restaurant serves all of your standard Mexican fare. As the name suggests, their tacos are easily the highlight of any trip. Be sure to visit on a Tuesday, as Taco Casa knows how to celebrate Taco Tuesday. Their weekly taco deals are hard to beat.
As a local restaurant, Taco Casa is perfect for exploring the lesser known side of Panama City Florida. Almost all of the employees are Panama City lifers, and they are happy to point you towards the city's hidden gems. Enjoy some delicious Mexican food as you learn the secrets of this wonderful city.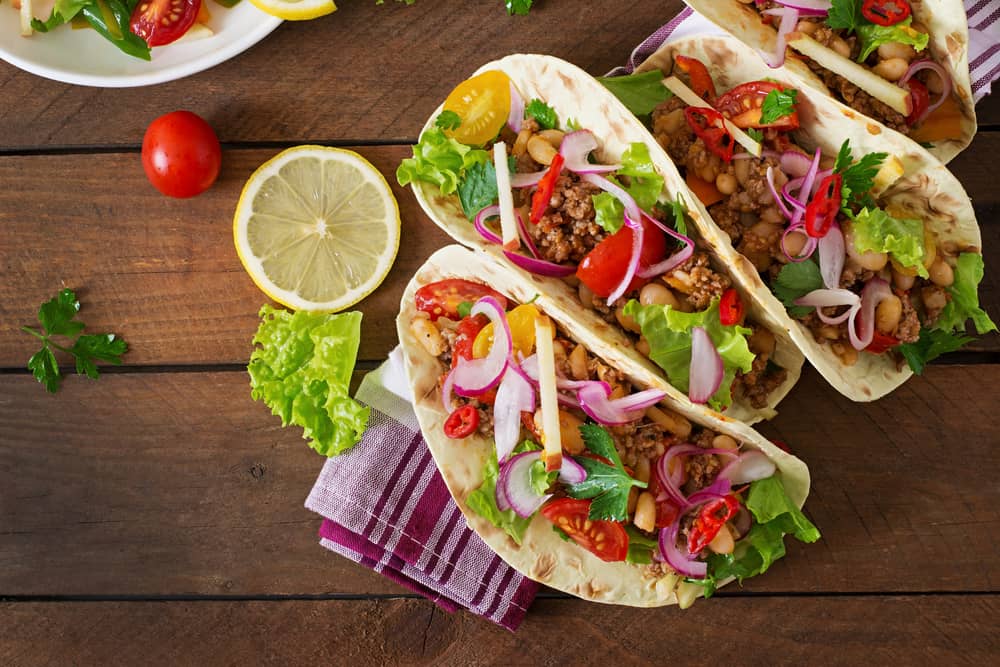 Dee's Hangout
Hang out at one of the hottest restaurants in Panama City Florida. Dee's Hangout is another gem along the ever-busy main street of Pier Park. However, this restaurant is not just another tour trap, as it is one of the best things to do in Panama City.
Dee's Hangout is well known for their epic Cajun boils. If you've never attended a Cajun boil, you're missing out! Usually, large amounts of seafood like crawfish, shrimp, and crab are boiled in a gigantic pot. This restaurant serves up delicious Cajun boils made with the freshest Gulf Coast Seafood.
There are also many other great dishes at Dee's Hangout. With a wide range of offerings from yellowfin tuna to Argentinian steak tacos, it's no wonder why so many people are flocking to this restaurant. While you are strolling down Pier Park, be sure to duck into Dee's Hangout for a bite to eat.
Millie's Cafe
Millie's Cafe is one of the best spots to experience authentic Panama City Food. This local, down to earth restaurant serves up delicious American and Cajun dishes in a manner you can only find in Panama City. Live like the locals by dining at Millie's Cafe.
This restaurant is one of the best kept secrets in Panama City. Almost all of the guests at Millie's Cafe are locals. This is a pity as most visitors to the city are missing out on some delicious food. So you will truly feel like a local as you chow down on their delicious soft shell crab.
Be sure to check out the live music at Millie's Cafe! This restaurant highlights amazing local artists almost every day. Just one look at their Facebook page will let you know how many talented musicians come through these doors. There is nothing better than enjoying a meal while live music plays on in the background.
Bayou Bill's Crab House
If you're looking for the best seafood in Panama City Florida, Bayou Bill's has to be on your radar. This restaurant has been serving up amazing seafood since 1986. Combining great food with great service, this is one seafood restaurant that you don't want to miss.
Seafood is the name of the game at Bayou Bill's. They claim to have the finest oysters on the Emerald Coast, and it would be tough to refute this claim. On top of fantastic oysters, this restaurant features a variety of fresh seafood like shrimp, crab, and catfish.
Like any good tourist-based restaurant, Bayou Bill's boasts an extensive gift shop. They have the classic t-shirts and cups that will serve as constant reminders of your amazing meal, but they also host Gary's Glass Act. During these demonstrations you can watch Gary create beautiful pieces of glass art right before your eyes.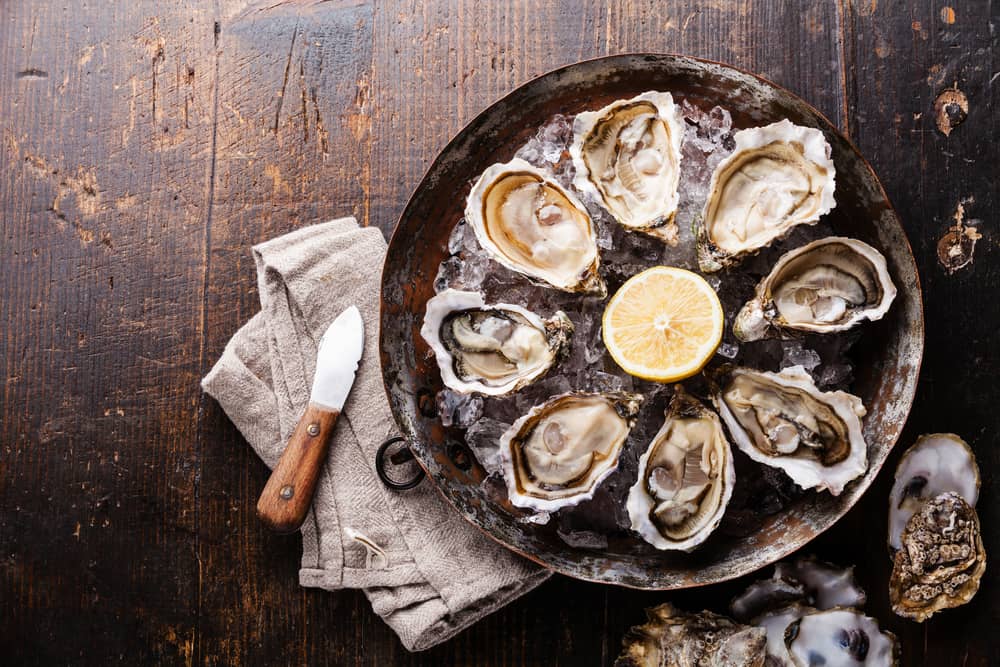 Runaway Island
Runaway to one of the best places to eat in Panama City Florida. Eating at this beachfront restaurant provides you with perfect views of the famed Panama City Beach. Runaway Island is definitely a must-visit during your vacation to Panama City.
This restaurant spent 20 years as an idea before being built. This means that Runaway Island had time to become one of the most unique restaurant in Panama City Florida. Boasting two levels of dining and an outdoor deck that reaches out to the sandy beaches, Runaway Island has enough outdoor seating for even the largest of friend groups, meaning that everyone gets to enjoy the spectacular view.
While Runaway Island serves the standard seafood fare, they thrive on unique dishes. Start off with some crab stuffed mushrooms and work your way towards shrimp-topped swordfish. After enjoying this delicious meal, finish it off with some of the best key lime pie north of Miami.
The Back Porch Seafood & Oyster House
The Back Porch is the perfect restaurant to enjoy some classic beachside comfort food. Originating in Destin, this restaurant soon spread its culinary excellence to Panama City. It is know one of the best restaurants in Panama City Florida for tourists and locals alike.
Enjoy premium beachfront dining at The Back Porch. Go in for a sunset dinner, and marvel at the magnificent Panama City Beach Sunset. The food will be amazing, and you are bound to get that picture perfect moment to post all over your social media.
This restaurant has some of the best fish sandwiches in Panama City. They will happily put everything from amberjack to mahi mahi between two slices of bread with some lettuce and tomato. These sandwiches are the perfect light meal to help you recover from a long day at the beach.
House of Henry
Looking for a trip across the pond? Well, you will find that in a small restaurant in downtown Panama City Florida. House of Henry is an Irish pub that serves up good times and great food. If you are looking for something unexpected in Panama City, this place is perfect for you.
House of Henry specializes in classic pub fare. With favorites like the Belfast Heathen Burger, it is no wonder why people come to this small pub to escape the beach. And of course, it's only right to wash down these great meals with an ice cold Guinness.
This restaurant perfectly captures the atmosphere of an Irish pub. It is dim, crowded, and full of new friends. Every night features a new live musician. If your perfect evening is grabbing a pint, listening to a local musician, and making new friends, House of Henry is your new go to.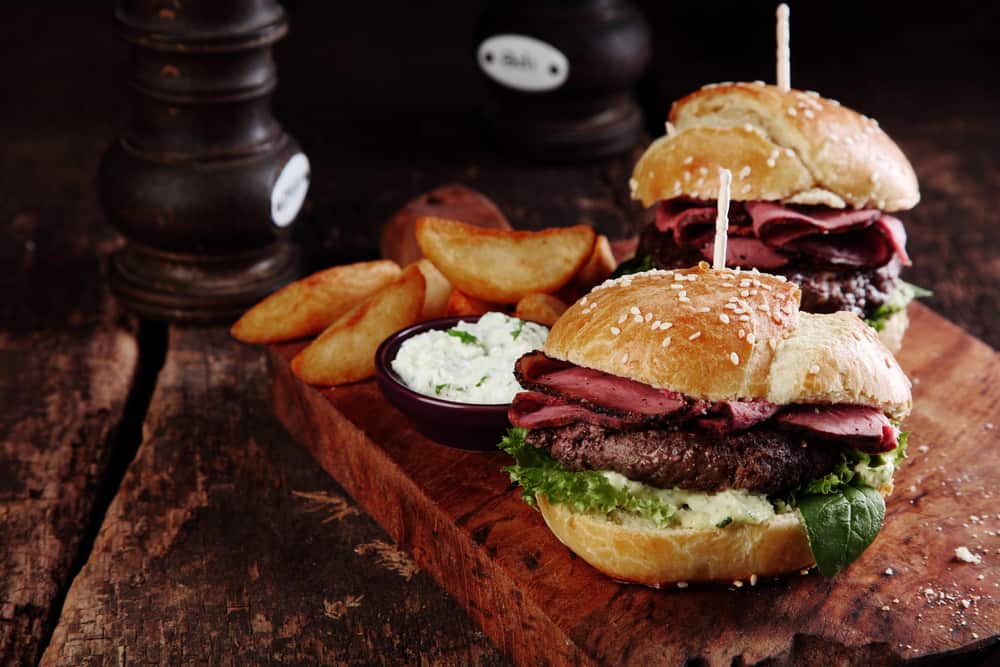 There are many amazing places to eat in Panama City Florida. Whether you are looking for Mexican food, seafood, or classic Irish dishes, this is the city for you. You will always find great food, great drinks, and great friends when you visit Panama City Florida.