If you have never been to Silver Springs State Park, you are in for a real treat! The springs and park here is a natural wonder that brings Florida beauty to a whole new level.
Formally known as Silver River State Park, this park is located on the Silver River (hence the past name) in Marion County. It is, in fact, one of Florida's first tourist attractions.
Since its opening in the 1870s, humans have been captivated by the beauty and crystal clear waters of one of America's largest springs. Experience a Silver Springs Glass Bottom boat tour, go kayaking, or explore the museum and nearby village! There's plenty to do!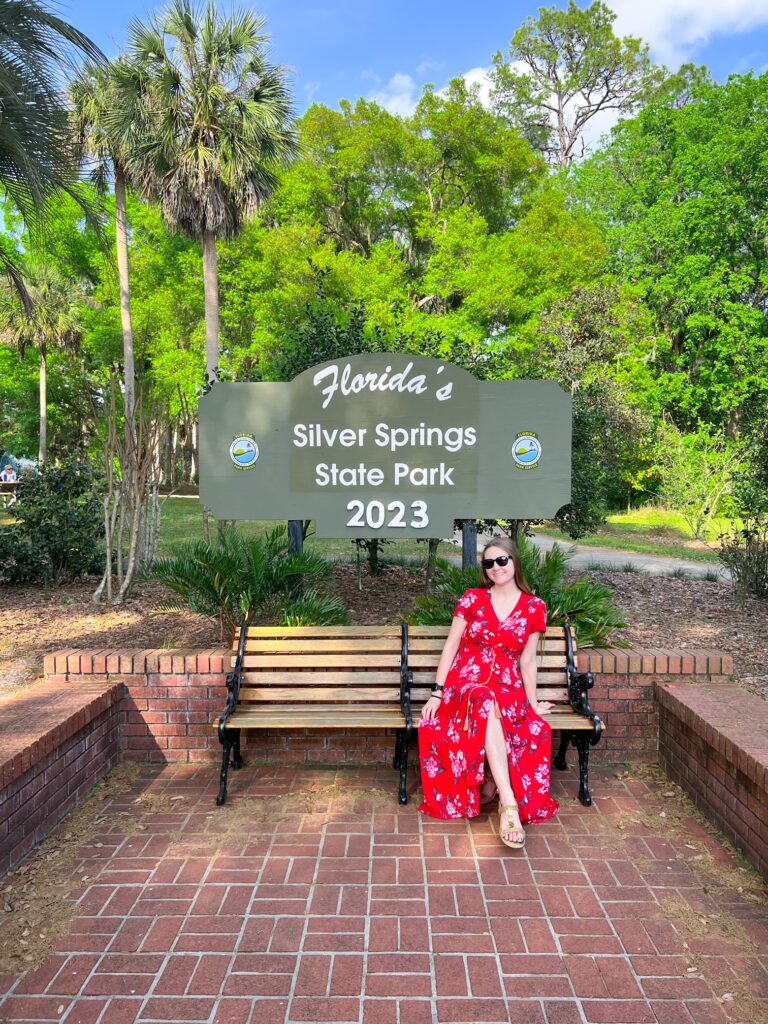 Where is Silver Springs State Park?
If you're looking for an exact address, go ahead and put in 5656 E Silver Springs Blvd, Silver Springs, FL 34488! When inputing this address your GPS will tae you to this stunning park.
Within the nature area– that features springs, museums, a nearby RV park and a resort– this must see location is in North Central Florida. It is just east of Ocala!
There are two entrances here: the main entrance and the camping entrance. Use the main entrance to go toward the springs, experience boat tours, get rentals, and explore gardens as well as food and retain. This entrance is located right off State Road 54!
To use the camping entrance, put the address of 1425 NE 58th Avenue, Ocala, FL 34470. This will take you to the camp areas, as well as the Pioneer Village and Silver River Museum/Education Center! It is just off County Road 35.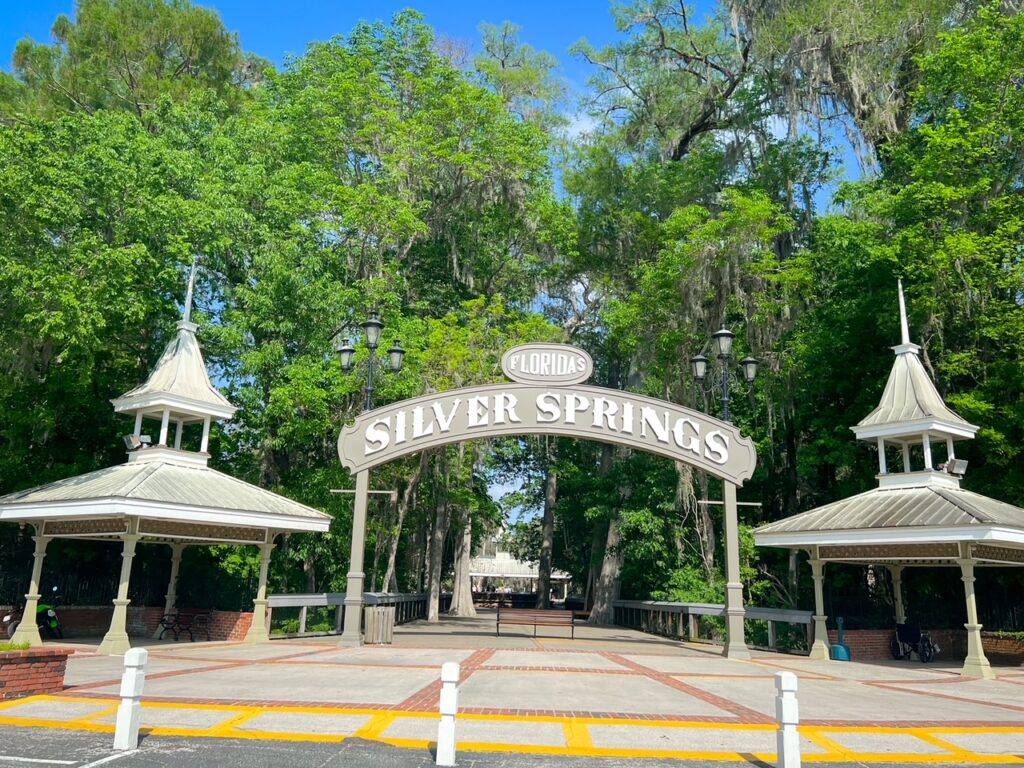 How Much Does it Cost to Visit Silver Springs?
Ocala Florida Silver Springs is a great day trip, and a cheap one at that! For single-occupant vehicles, it is $5 to get in. It is an additional $2 for pedestrians, bicyclists, extra passengers, and for those who hold an Annual Individual Entrance Past.
It costs $4 to launch a vessel– this money acts as a fee– and you can launch a personal canoe or kayak. To go on tours, your prices range. Glass Bottom tours are $12-25; canoes are $35-60, paddle boards are $30-55, and kayaks are $25-60.
Lastly it is $2 for entrance to the Silver River Museum and the Environmental Center. Make sure to check for hours before you go!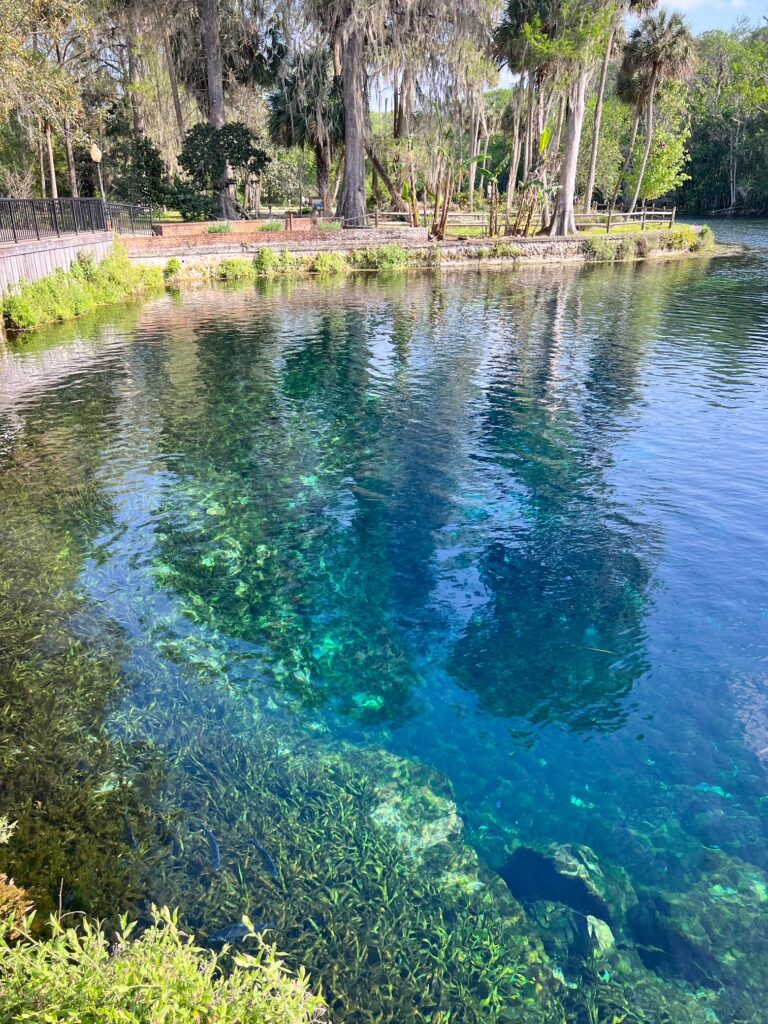 Are There Alligators at Silver Springs State Park?
One question people always ask about the springs in Florida centers around our lovely population of alligators. So, are there alligators at Silver Springs State Park Florida? Yes!
There is always the risk of running into wildlife when we are in their environment. It isn't uncommon to see alligators, turtles, manatees, and many species of fish in the river here.
You may always experience sightings of armadillos, deer, turkeys, and foxes too! Just depends on where you are, and what time of year you visit!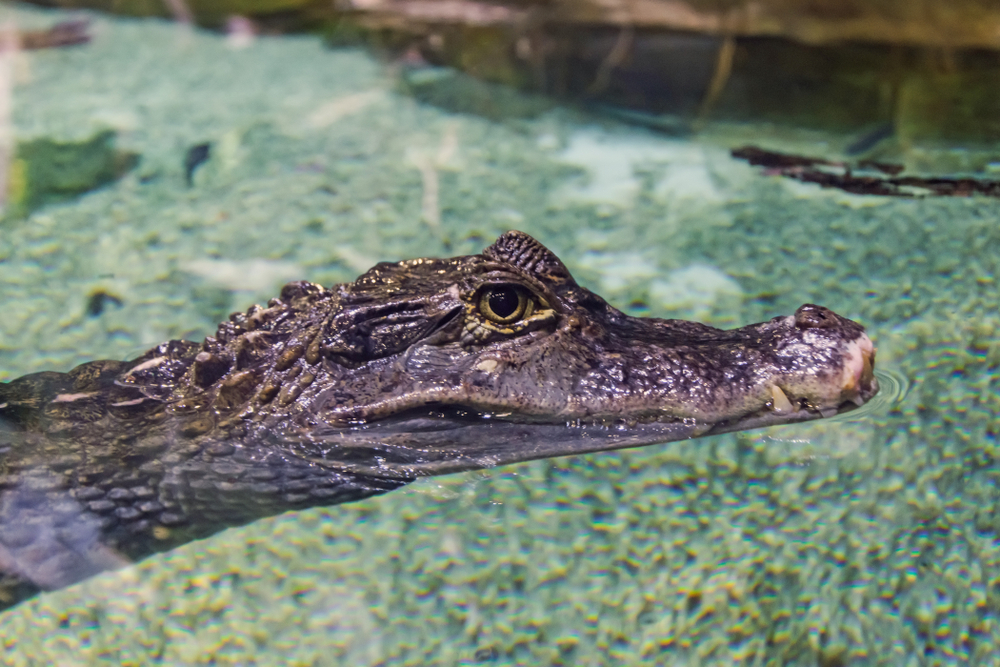 History of Silver Springs State Park
It's been a while! Tourists and locals have been drawn to the banks of Silver River for at least 10,000 years. That's right! It dates back to the first Neolithic people in Florida.
In the 1820s, the springs became an attraction for adventurous travelers. They explored the narrow Ocklawaha River from the intersection of St. Johns River and Silver River. They enjoyed the thick cypresses and Spanish moss!
In the 1850s, the banks of nearby Ocala grew as Silver Springs became a commercial distribution center. You'd see steamships moving crops and supplies quite often!
In the 1870s, their glass bottom boat tours began which really brought the park to fame! Other attractions where then added on, like zoological displays and demonstrations. IT became like a theme park! And in the 1900s, historic shops, boat docks and more were added.
Today the park is restored and preserved from a cultural and environmental perspective. The theme park has closed. The 4,000 aces, however, still bring tourists as they did back in the 1800s!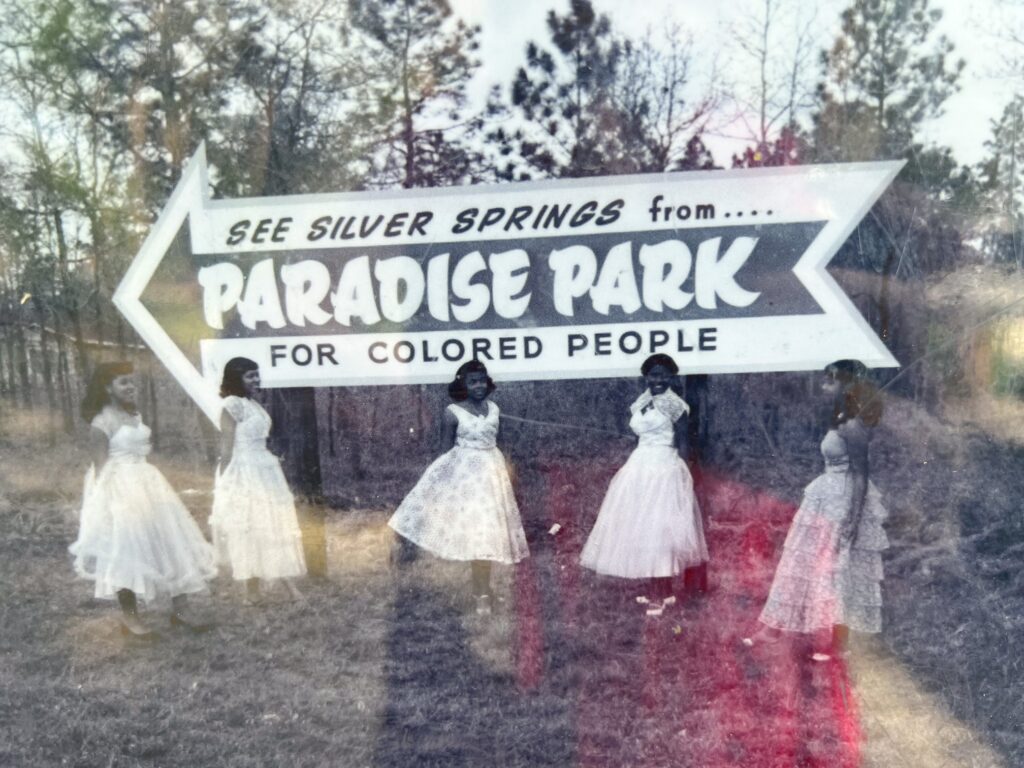 Movies and Shows Filmed at Silver Springs
In the 1930s, Hollywood discovered Silver Springs and at least 20 movies have now been filmed here! This isn't even including television episodes too! You may recognize other titles like:
Rebel Without a Cause
Distant Drums
James Bond
Creature from the Black Lagoon
Sea Hunt
Tarzan
Legend
Cross Creek
Underwater
Down to the Sea
And more!
For more information check out the filming location of the IMBD page that is connected to Silver Springs State Park!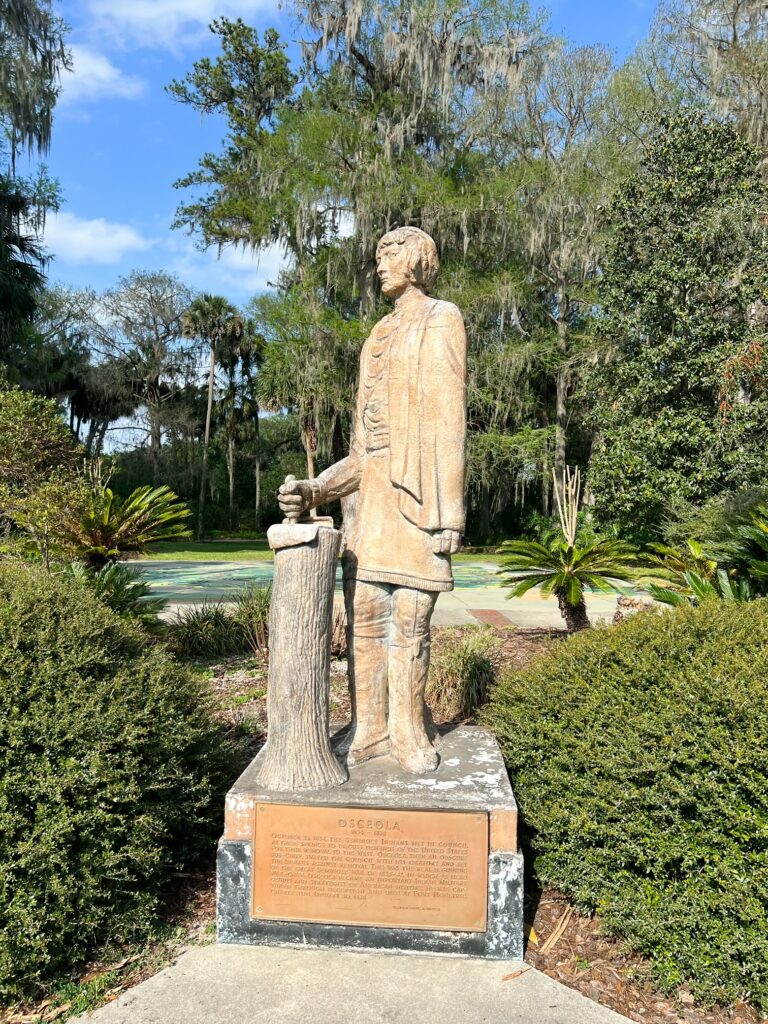 Map of Silver Springs State Park
If you are a visual person, seeing a map of the springs may help you! This puts locations into perspective, plus it gives you insight as to where parking is, where the river starts, where launches are and more. So here is the map!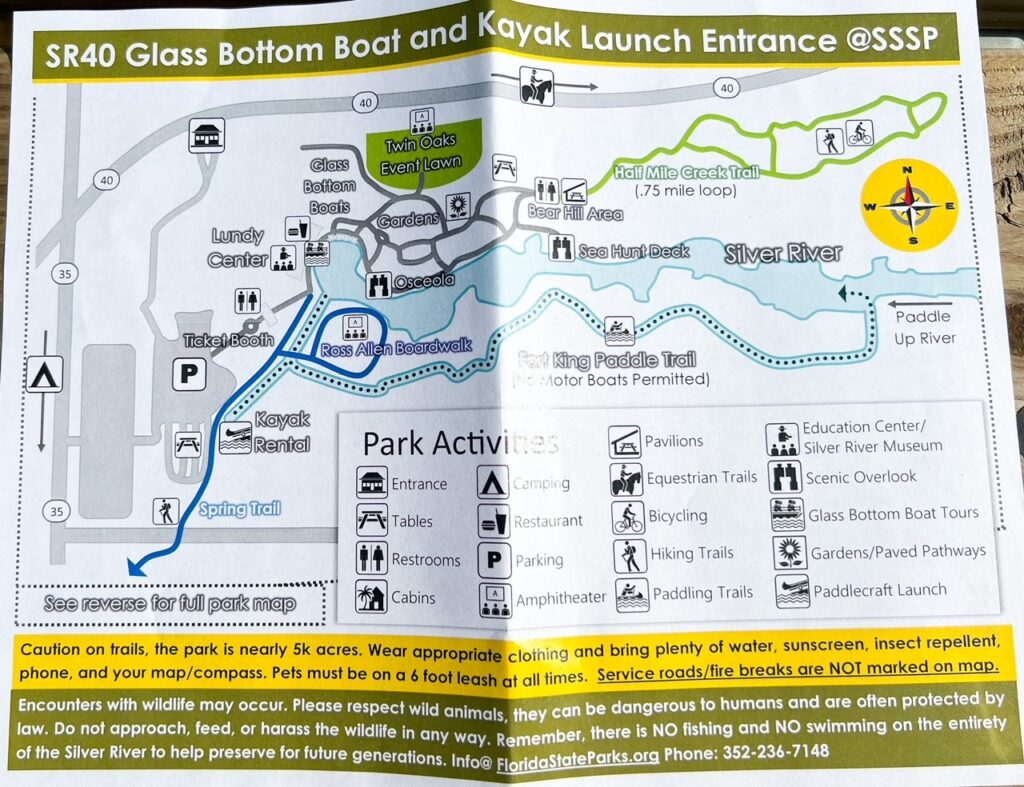 Glass Bottom Boats at Silver Springs
The glass bottom boats at Silver Springs are world famous! These boats have wowed visors and brought tourists and locals alike since the 1870s. They offer breathtaking views of the underwater life that bring the springs to life.
When renting a glass bottom boat at Silver Springs, you should at least be aware that these were invited here! The springs allow tours aboard these historic boats. Their sheer size allows you to explore the river's head spring– Mammoth Spring.
You can also explore many other beautiful feeder springs when booking one of the glass bottom boats in Ocala tours. Guests see countless species of fish, ancient Native American artifacts, and even underwater movie props when touring!
Choose your adventure wen you go. All tours run every 15-20 minutes, year round. You can also book one extended tour. However, make sure to purchase your tickets in advance as they sell out quickly! And always arrive 30 minutes before your departure time! Check out more information at the Silver Springs Official Website!
Please note that some for the glass bottom boats in Florida are also accessible! Just make sure to check respective dates and times before booking!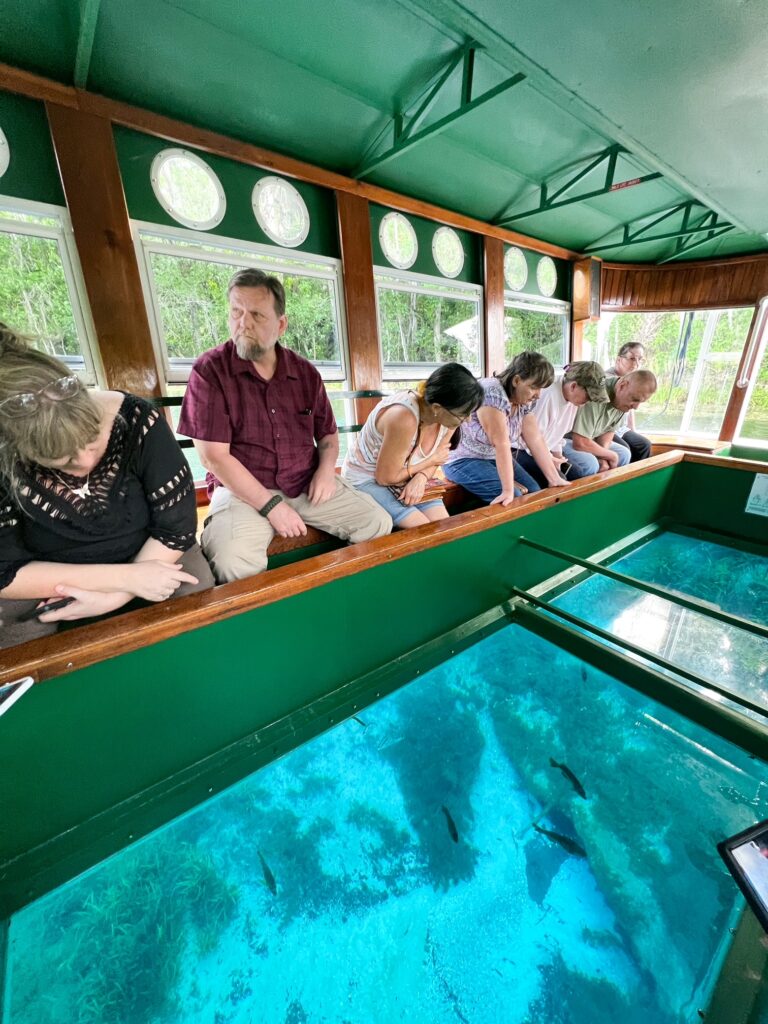 Canoeing and Kayaking at Silver Springs State Park
The Silver River flows for 5 miles, making it the perfect places to paddle. With a wide, wild and scenic path, explore the heartland of Florida either on canoe, kayak, or even a paddle board!
You can either bring your own or rent canoes, kayaks or the stand-up paddle boards. Enjoy the pristine and unspoiled river. Once you complete the five miles, transportation is provided to return back upstream.
You can also opt in for a shorter excursion, which is a one and two hour "out and back" excursion. Please do note that rentals are available on a first come first serve basis, and animals are not allowed on the watercraft.
Swimming at Silver Springs in Ocala
We can all imagine how badly we want to jump into the crystal clear waters of Silver Springs. However, you cannot swim here! There is NO SWIMMING at Silver Springs.
Although we know this is sad, there is still so much to do. Go on a boat ride, rent a kayak, hike or camp. The parks and springs are still worth it, even if you aren't directly in the water!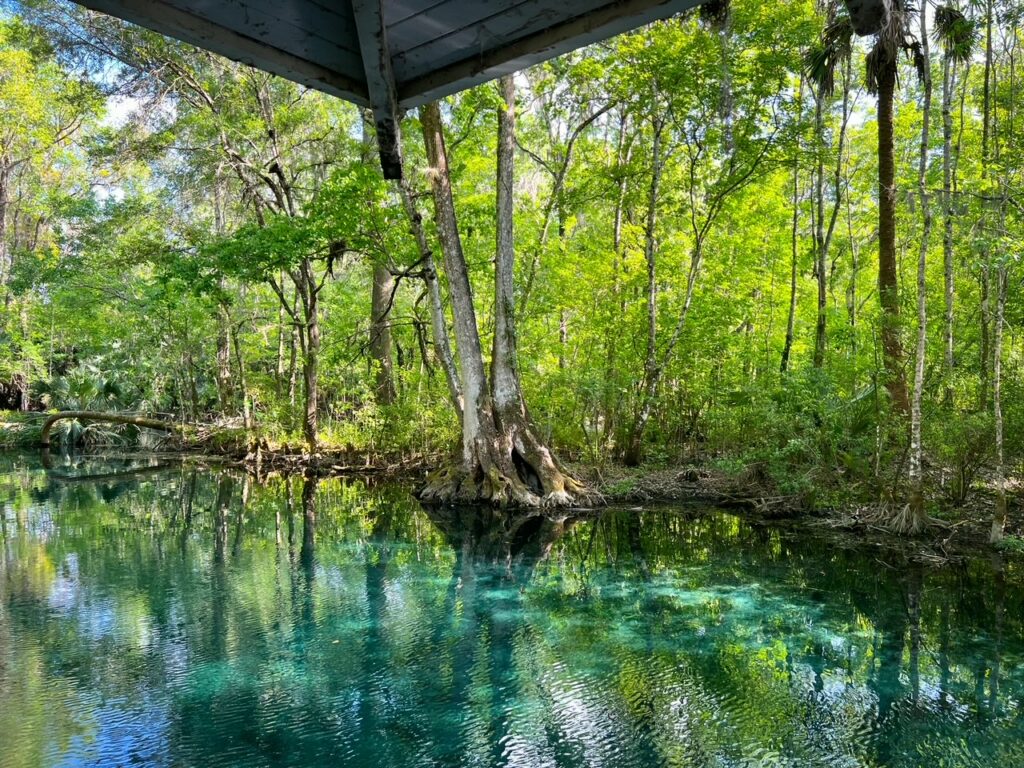 See the Wild Monkeys at Silver Springs
Silver Springs are home to at least 300 rhesus macaques, which is a monkey native to south and Southeast Asia! These monkeys are descendants of the theme-park escapes from park's history.
If you are lucky, you can see one of these monkeys now in its natural habitat. In the wild, witness them flock together, hear them talk, or more! These monkeys bring in many tourists. I was even lucky enough to see one! Just don't feed or touch these animals!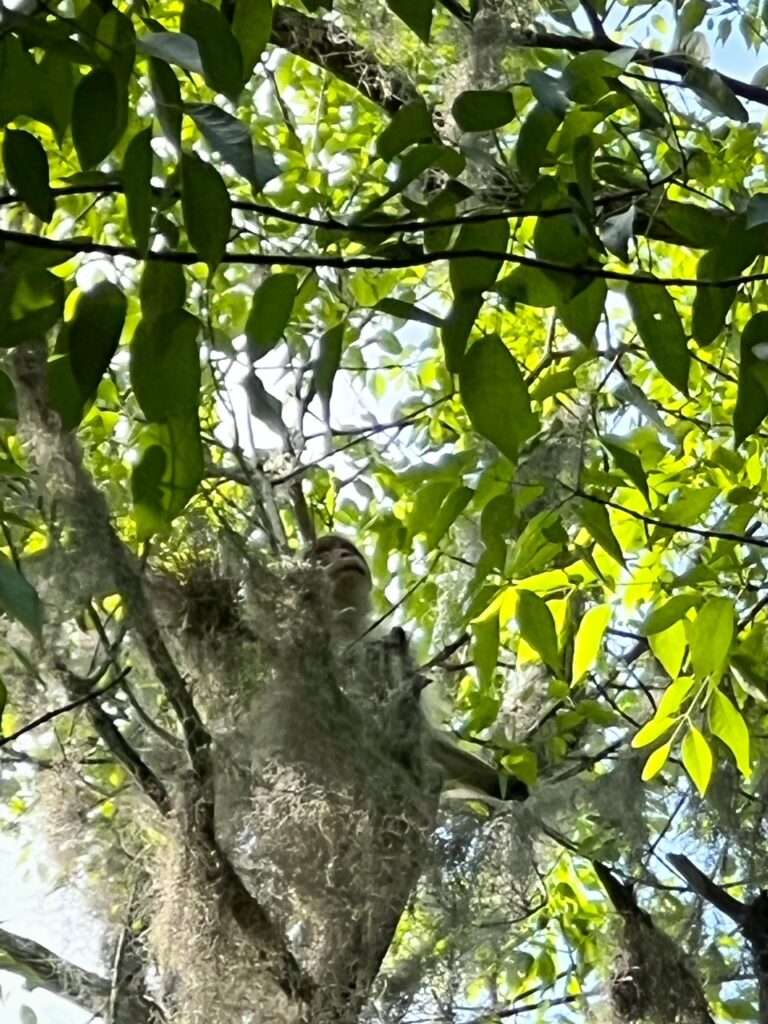 Hiking in the State Park
Discover a variety of hiking and nature trails at Silver Springs. These trails range in length: you can take one that is less than a mile, or tap in at a 4.1 mile loop. Some of the most famous trails include the Creek trail, the Spring Connector Trail, the Sandhill trail, and even the Sinkhole Trail & Old Field loop.
When choosing to hike, make sure to bring a map and dress appropriately. You are in Florida, so plenty of water, sunblock and insect repellent is a must! If yo decide to tackle all 15 miles of trails, take your time. The environment surrounding the trails is to die for! The images are something you don't want to rush pass. Keep your eyes out for wildlife too!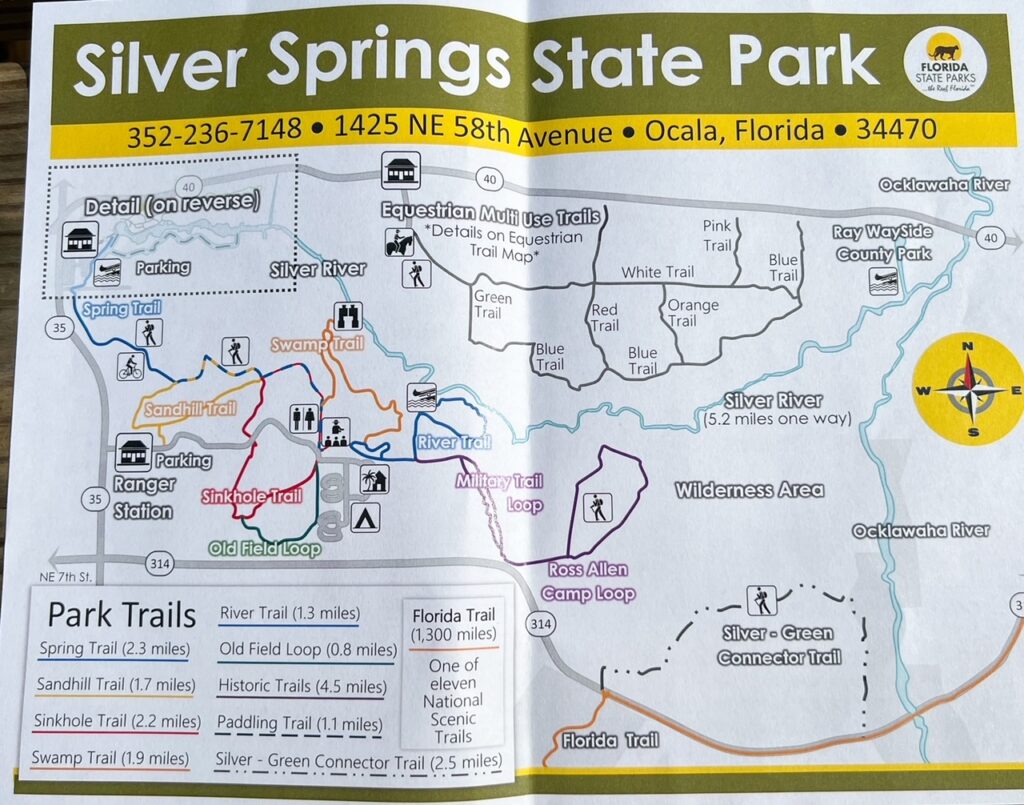 Camping and Lodging at Silver Springs
Would you believe us if we said that Silver Springs offers some of the best camping cabins in the state?! Well they do! These springs offer cabins, RVs, tent sites, and group primitive camp sites at fair rates with great locations.
The cabins are located beneath shady oaks and accommodate up to six people. They have dining areas, bedrooms, one bathrooms, a full kitchen, and a fireplace! RV and tent sites are spacious and have water and electric hook ups.
Lastly, if you decide to take it to nature and go primitive camping, rest in the shadow oaks near picnic tables and fire rings. Non-portable water is available here, but shower facilities are not. Book online to reserve spots, and book early!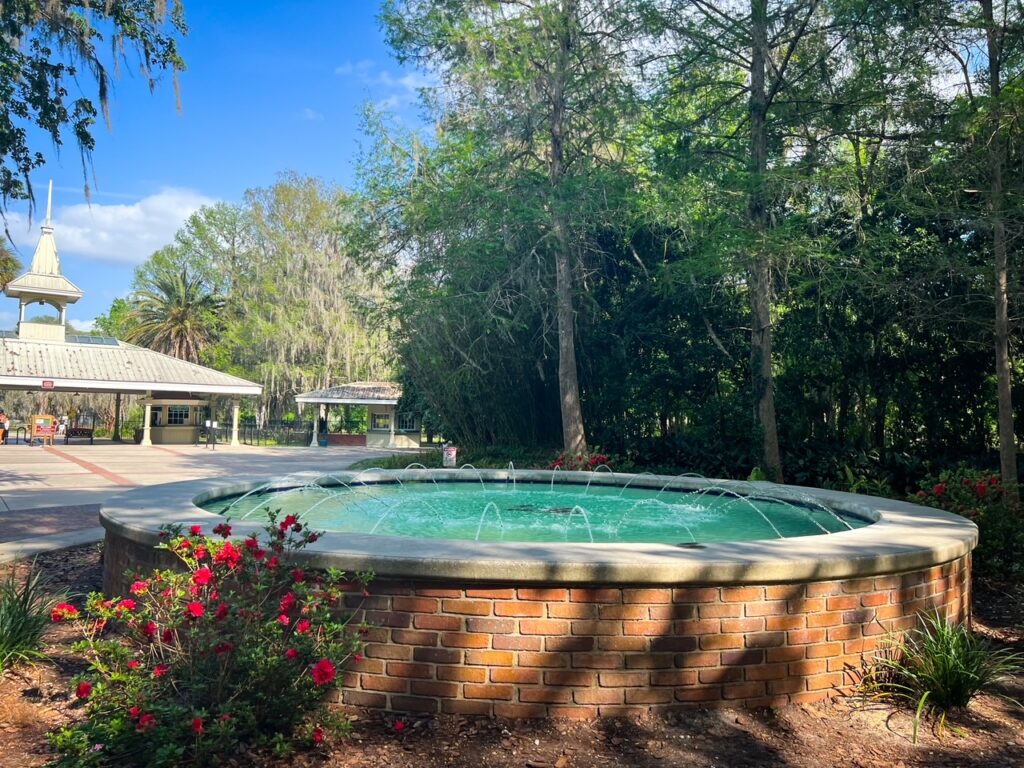 Tips for Visiting Silver Springs Park
Before you go visit, here's a few tips for Silver Springs:
Book your glass bottom boat tours online and in advance– especially if you are going for a 90 minute boat tour
Know that Silver springs save tickets for day of purchase, so there is always a slim chance to get tickets the day you're there if you cannot book online
Bring medicine if you are prone to motion sickness and decide to hop on the glass bottom boat tours
Allow time for exploration! This place is huge!
Don't miss the educational aspects. There is so much to learn from nature, and at their education centers too
If you don 't want to camp, there's hotels near by!
And lastly, keep an eye on their local event calendar. Extra and unique events pop up all the time and may overlap with your visit!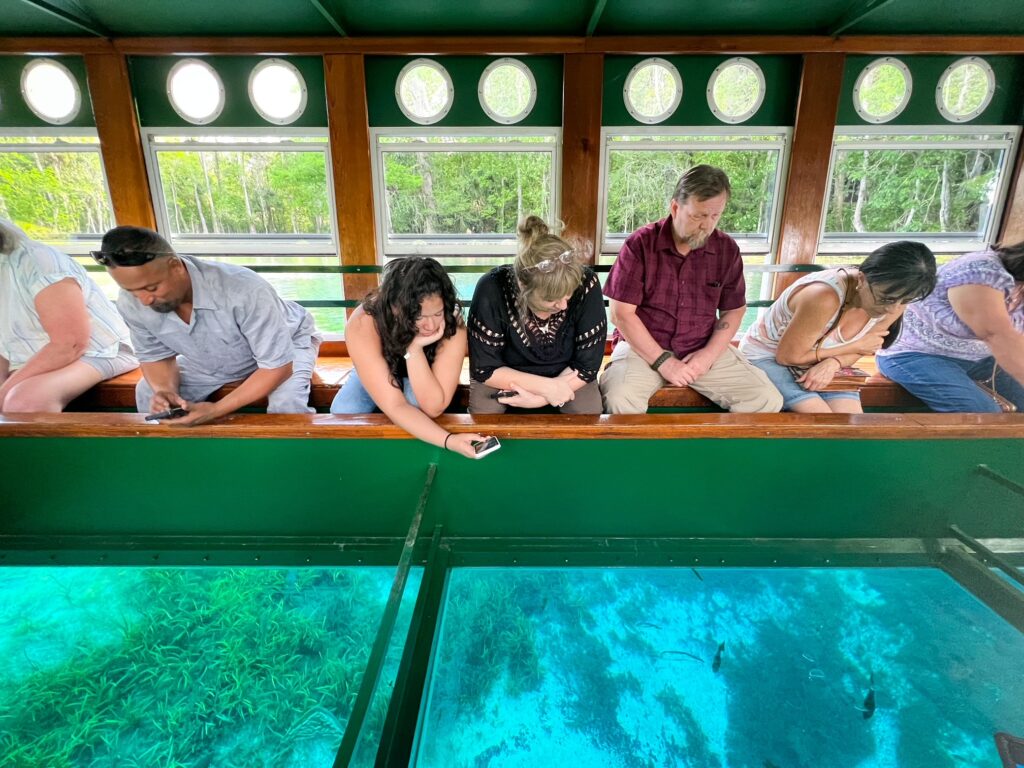 And there you have it, folks! Things to do at Silver Springs, info on glass boat tours, and more. These springs are something you have to go see in person. So do some research, plan, and go explore! You'll love this oasis.