Are you looking for the best places to go kayaking in Fort Myers, Florida? You've come to the right place! We have a list of the best places to paddle in Fort Myers and the surrounding area.
Whether you are looking to go kayaking, paddle boarding, or canoeing in Fort Myers, getting out on the water is one of the best things to do in the area. Located on the Caloosahatchee River, Fort Myers is close to waterways and nature preserves that provide great spots to paddle.
Cape Coral and Sanibel Island also provide some of the best kayaking in southwest Florida, and they're just a quick drive away.
You don't need to have any experience to enjoy paddling! It's a relatively easy and low-impact form of exercise, and a great way to explore Florida's natural habitats. There are many places that rent kayaks in Fort Myers if you don't have your own watercraft.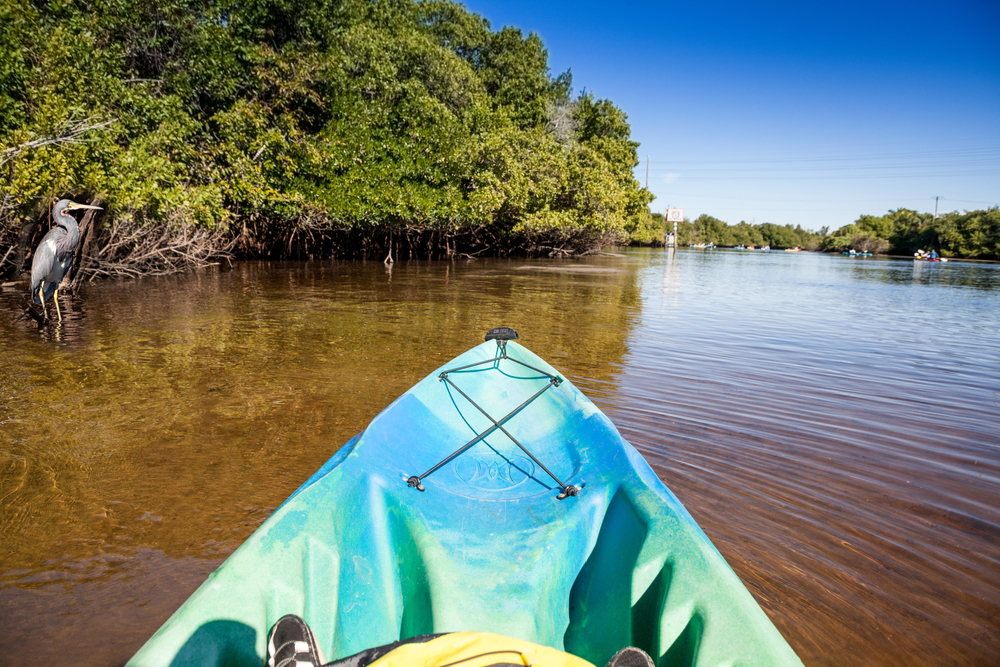 10 Best Places for Kayaking in Fort Myers (and Nearby!)
Lovers Key State Park
One of our favorite weekend getaways in Florida is Lovers Key State Park. Once a secluded barrier island only reachable by boat, Lovers Key is still a romantic place to which you can escape. It also happens to have some of the best kayaking around Fort Meyers.
Lovers Key is now accessible by boardwalk and tram, but as a Florida State Park, it's protected from being developed. It's home to sugar sand beaches, mangrove forests, and wildlife that includes manatees.
Kayaks, paddleboards, and canoes are available to rent from Lovers Key Adventures. You can explore the estuary by yourself, or opt for a guided tour. Paddle through mangrove-lined waterways and keep an eye out for birds, manatees, or even gators.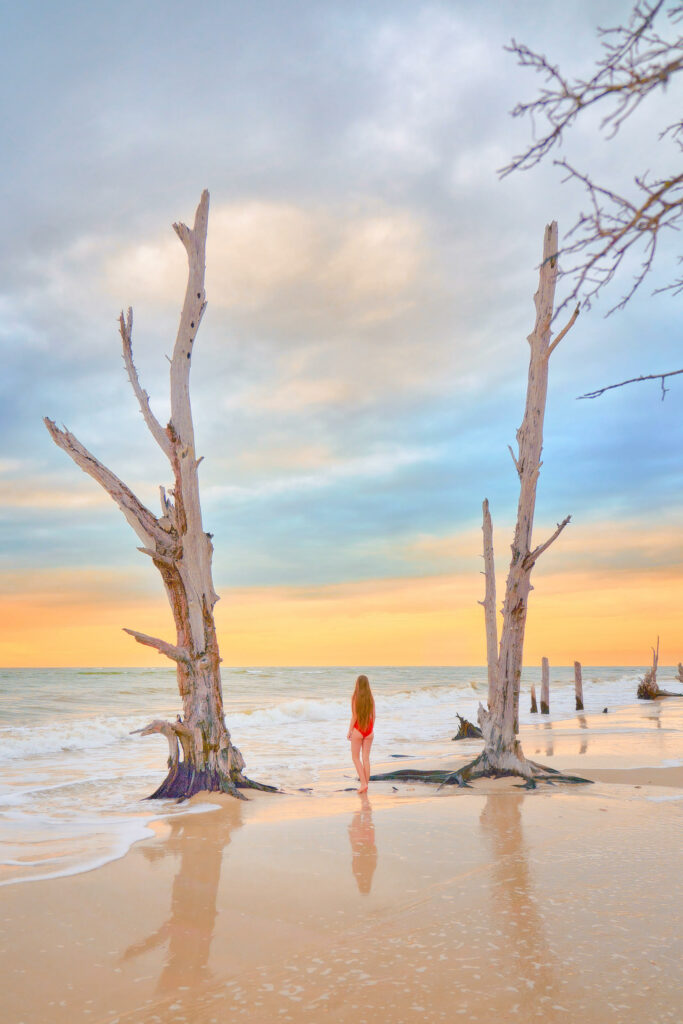 The Great Calusa Blueway
Some of the best kayaking in Fort Myers can be done along the Great Calusa Blueway. The Blueway is a combination of paddling trails, consisting of 190 miles in total. You can paddle as much or as little as you want!
To paddle the Great Calusa Blueway, people usually begin in Fort Myers, traveling down the Caloosahatchee River to Estero Bay. While you're paddling around Estero Bay, you can stop at Mound Key Archaeological State Park, which is accessible only by boat. Here you can learn about the Indigenous people, the Calusa, and the 30-foot-tall shell mounds where their civilization used to sit.
Another section of the Great Calusa Blueway is Pine Island Sound, which is known for its excellent fishing. Nearby barrier islands include Sanibel and Captiva Islands. To make a night of it, you can spend the night camping under the stars at Cayo Costa State Park, which has tent sites and cabins.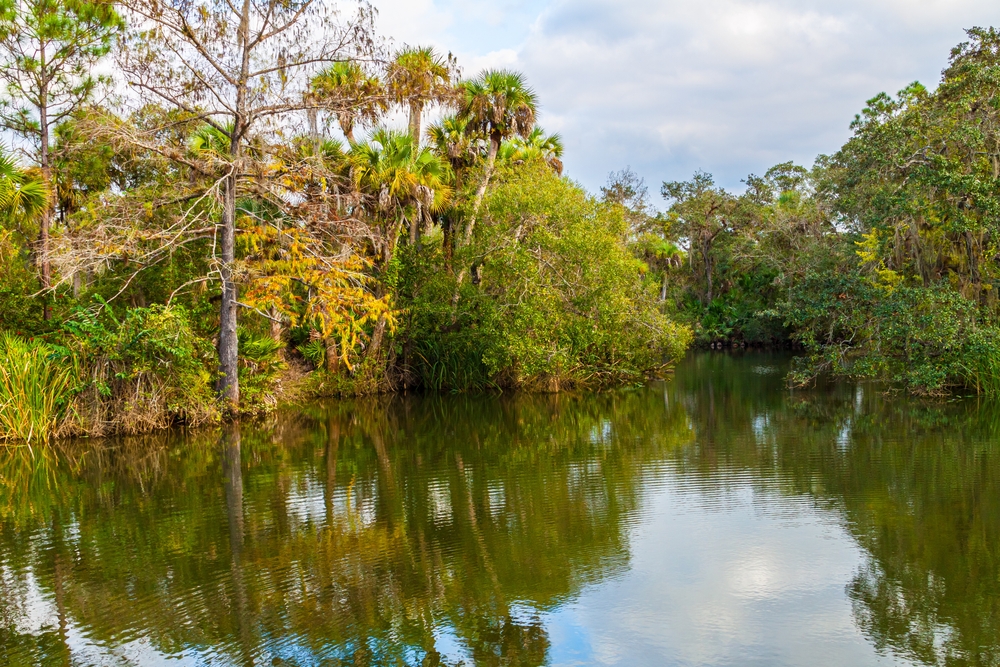 Sirenia Vista Park
If you're looking for some short and sweet kayaking near Fort Myers, you can try kayaking in Cape Coral. This recreational area of Sirenia Vista Park isn't large, so it makes for some easy paddling.
There are actually three charted kayak trails from the launch point within Sirenia Vista Park. The easiest is the yellow trail, which is 1 mile and takes about 45 minutes. The orange trail is also considered easy and is 3.4 miles long. The longest trail is the blue trail, which is 4 miles and takes about two and a half hours to complete.
Sirenia Vista Park's shallow waters are another great place to spot wild manatees, especially in the colder months.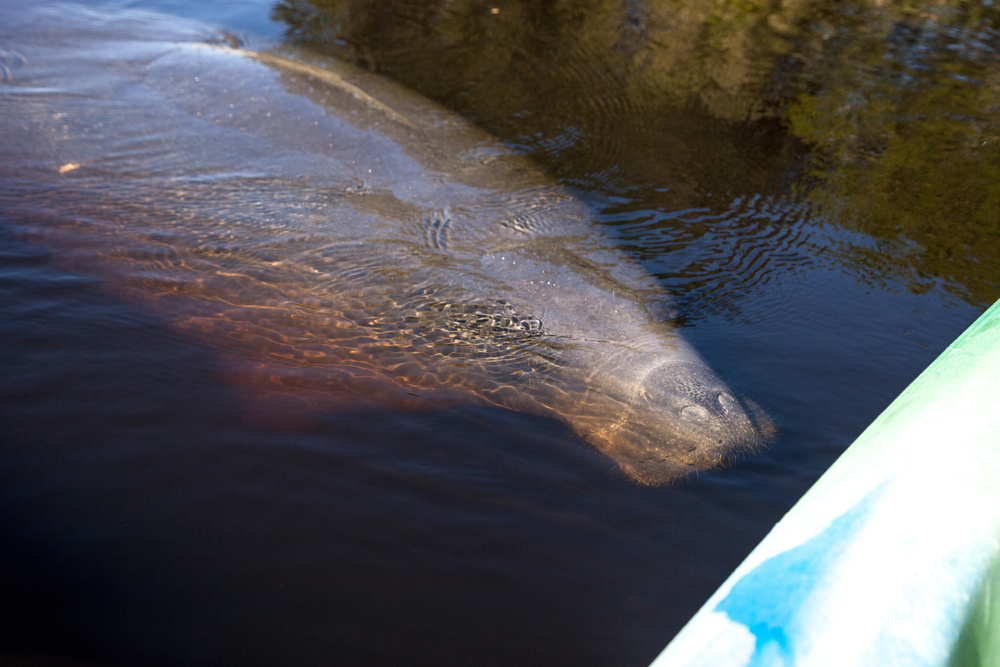 Manatee Park
If you really want to see manatees while paddling, one of the best places to go kayaking in Fort Myers is the aptly named Manatee Park. This warm-water refuge is free to visit and offers the chance to see wild manatees up close!
During the winter months, sometimes the Gulf waters get too cold for manatees, so they search for warmer waters. The Florida Power and Light Power Plant happens to provide warm water to the nearby canal, which draws in the manatees. The best time to see them is usually from December to February.
Manatee Park has gardens and picnic pavillions, but most importantly, Fort Myers kayak rentals. Set off from the kayak launch within the park and paddle around the park's waterways with the gentle giant sea cows!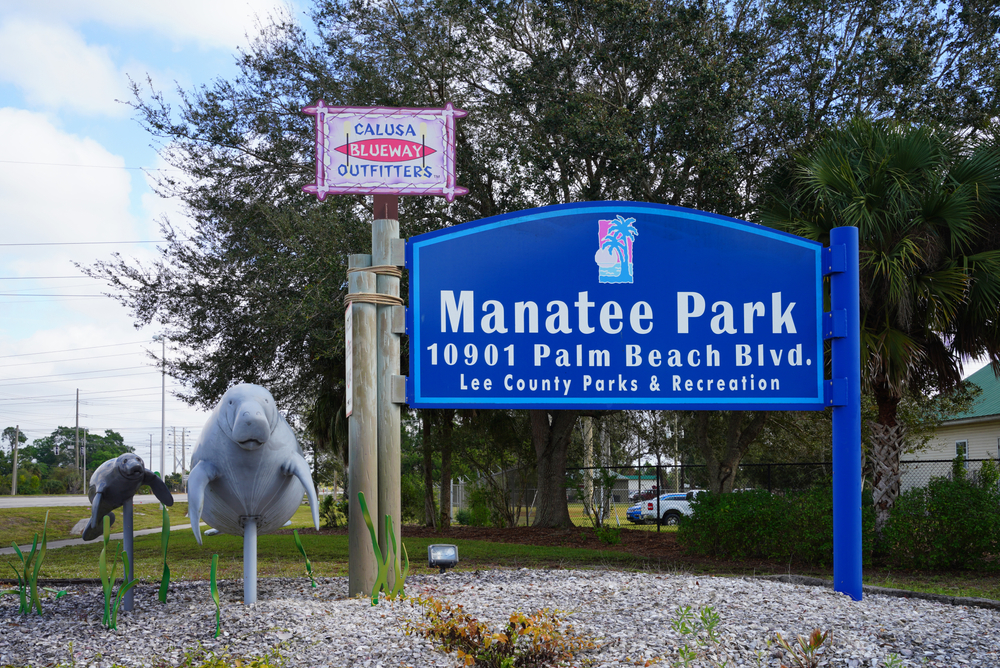 J.N. "Ding" Darling National Wildlife Refuge
If you've done all the kayaking in Fort Myers and are looking to explore further out, you can head to Sanibel Island. There you'll find the J.N. "Ding" Darling National Wildlife Refuge which offers fun paddling experiences.
The wildlife refuge is a mangrove ecosystem that's home to iguanas, alligators, crabs, manatees, and many species of birds, such as Roseate Spoonbills. It's a great place to go kayaking near Fort Myers for those interested in birding! Paddling is permitted within the refuge, with two watercraft launch sites along Wildlife Drive.
Kayak rentals are available from Tarpon Bay Explorers on Sanibel Island. However, please double-check opening hours, as Ding Darling National Wildlife Refuge was severely impacted by Hurricane Ian in 2022.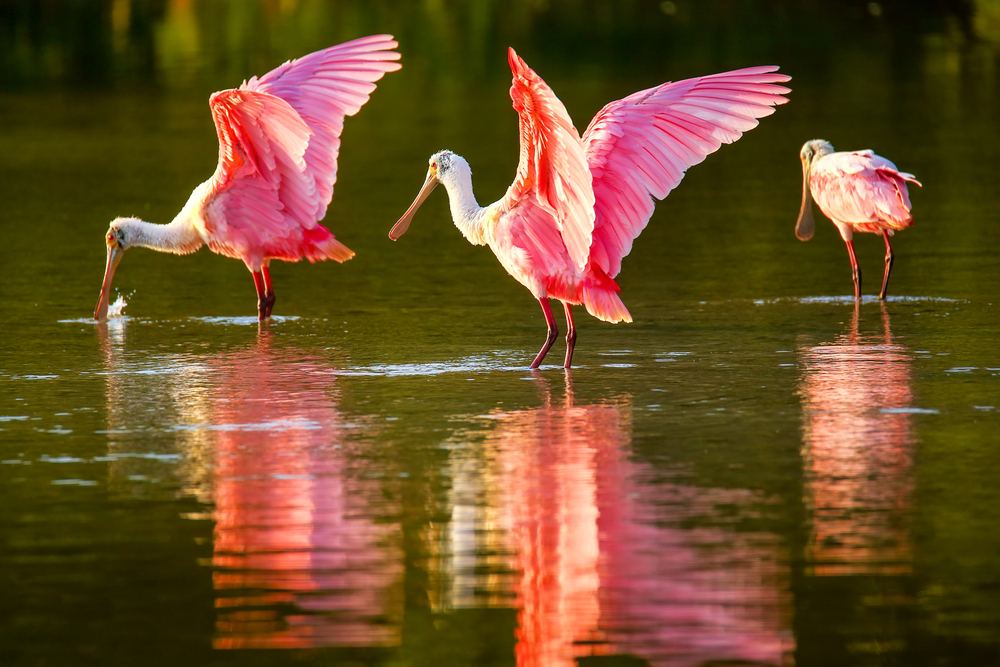 Tropical Point Park
Another of the best barrier islands around which to go kayaking in Fort Myers is Pine Island. Located on the southeast corner of Pine Island is a small park called Tropical Point Park. This park is great for those really looking for a peaceful paddle!
Tropical Point Park has a little beach with shallow water making it a good spot for kids to splash around. Around the bend is a spot to launch your watercraft and from there, you can paddle a wide mangrove trail. You might be lucky and see a dolphin or two!
The park has a few picnic tables and a porta-potty, but if you want a nice lunch break during your paddle, Matlacha Pass Aquatic Preserve is a good option.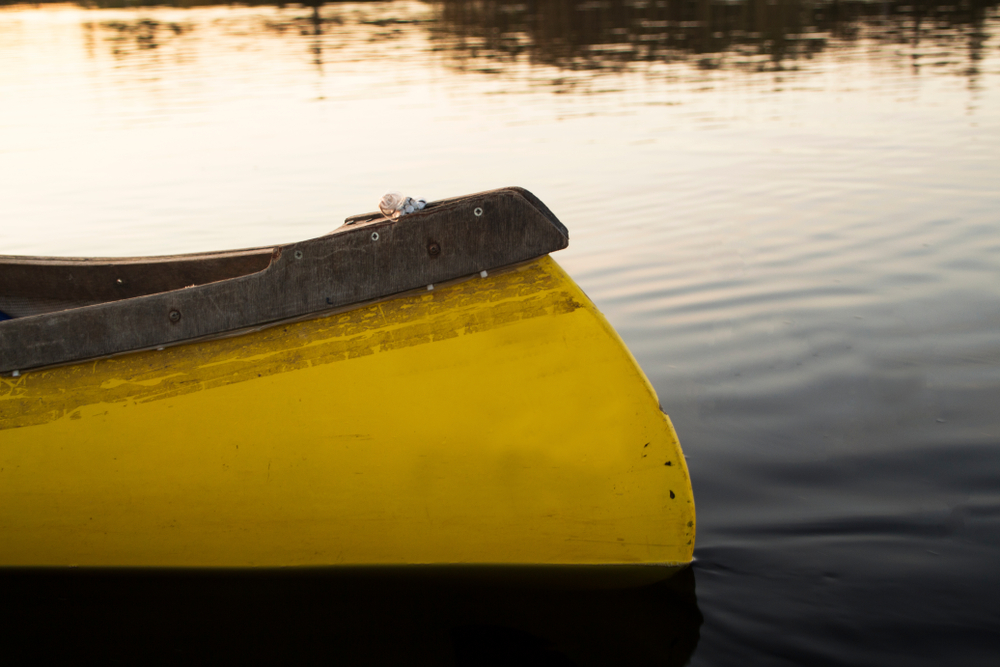 Alligator Creek
For a true hidden gem to go kayaking near Fort Myers, you can explore Alligator Creek in Cape Coral. It may take a bit more effort to reach, but you can enjoy some alone time with nature once you do.
Due to the length and portage required of reaching Alligator Creek, it is not recommended for beginners. Plus, some of the mangrove tunnels can get narrow, so make sure you don't get a branch to the face!
To reach Alligator Creek, you can have a couple of options. You launch your watercraft from the boat ramp in Horton Park and paddle under Midpoint Bridge before heading west into the creek from Caloosahatchee River. Or, you can launch from Four Mile Cove Ecological Preserve and paddle north.
Four Mile Cove offers kayak rentals from the Kayak Shack on weekends, from November thru May.
(Please note this is not the Alligator Creek of the same name in Punta Gorda.)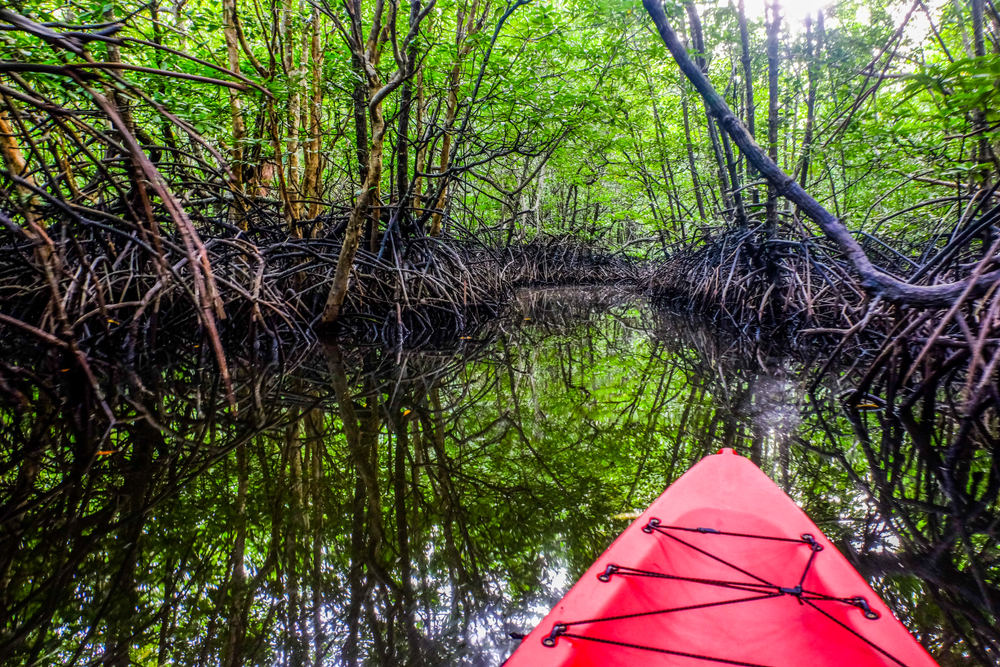 Buck Key
If you enjoy hidden gems while kayaking in Fort Myers, you'll also enjoy exploring Buck Key. This uninhabited preserve is just off Captiva Island and it's best reached by paddling.
Most folks like to launch from Andy Rosse Lane paddle launch on Captiva Island. You can then cross over and enter the mangrove tunnel on the northeast tip of Buck Island. From there you can choose how much you want to paddle.
To paddle around the whole island is 5.6 miles and would take an intermediate paddler about three hours. A slightly shorter route takes you down the island lengthwise and back and is about 4 miles roundtrip. The most popular trail takes you across the island and through a lagoon.
The kayak trails on Buck Key are well-marked, so you don't need a guide if you don't want one. However, if you're renting kayaks or SUPs out of Captiva, many companies offer guided tours as well.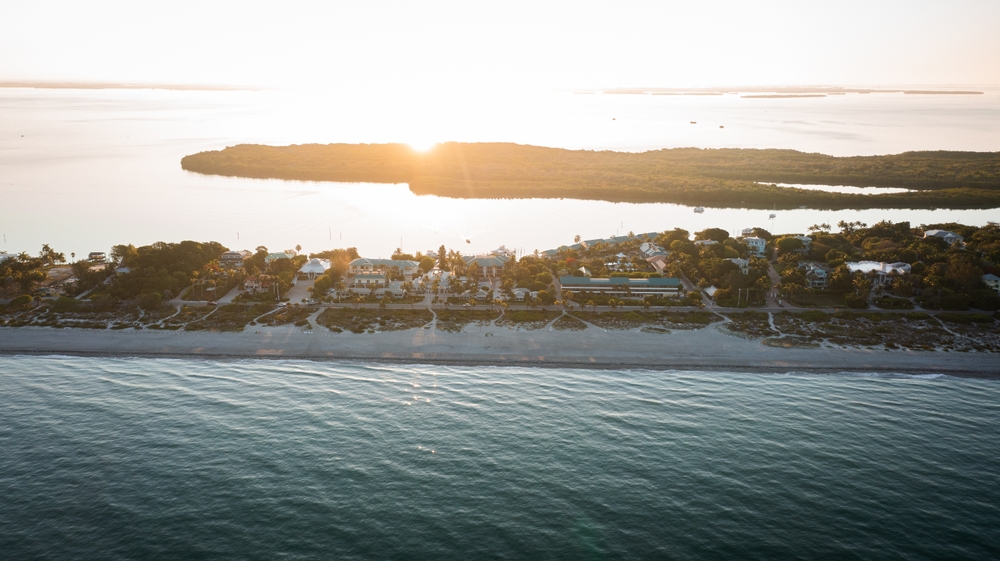 Bunche Beach Preserve
Some of the best kayaking in Fort Myers Beach can be found at Bunche Beach Preserve. This wetland preserve is part of San Carlos Bay, and offers several paddling options.
Bunche Beach Preserve is full of mangroves, salt flats, and shallow waters. There are tunnels to paddle throughout the preserve which are easy enough for beginners. If you don't have your own, kayaks and paddle boards can be rented from Kayak Excursions, who, in addition to providing kayak rental in Fort Myers, provide guided tours as well.
Like many of the Fort Myers kayaking spots, it's a great place to see wildife, especially shore birds wading in the water.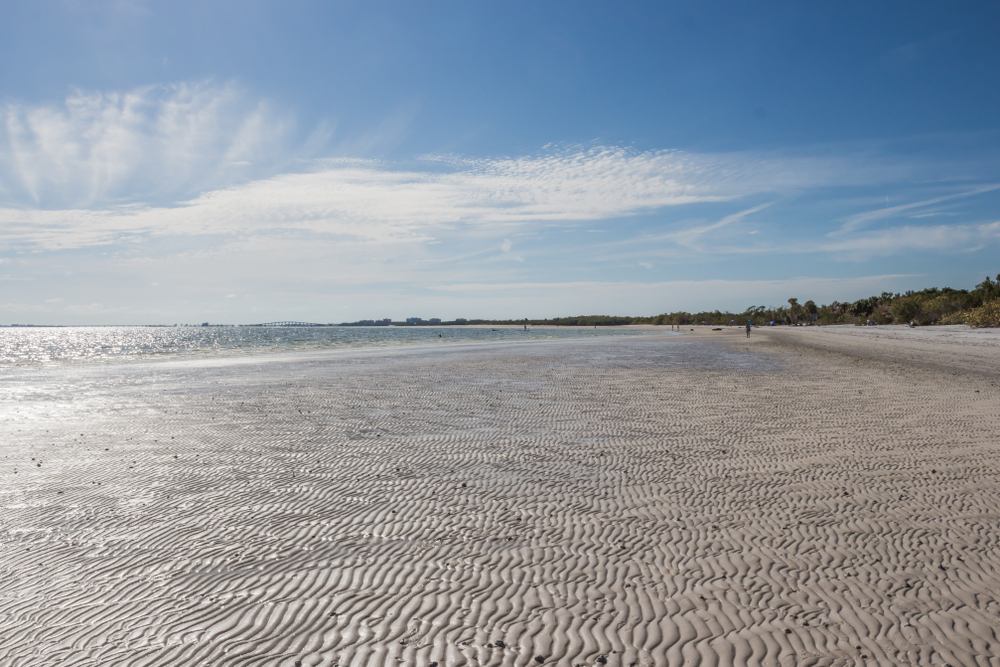 Punta Rassa Cove
Near the conjunction of the Caloosahatchee River, Pine Island, and Sanibel Island, you'll find a protected cove at Punta Rassa. Punta Rassa Cove is a great place to go kayaking in Fort Myers, especially if you want to see wildlife.
You can launch from Port Sanibel Marina and paddle your way to Punta Rassa Cove, keeping an eye out for manatees or alligators.
If you wanted to try paddle boarding in Fort Myers, Punta Rassa Cove is an ideal spot for your first time! Because the cove is so protected, you won't have to worry about big waves and/or wind knocking you off balance. SeaLyon Paddle Adventures is located nearby and offers rentals and stand-up paddle tours.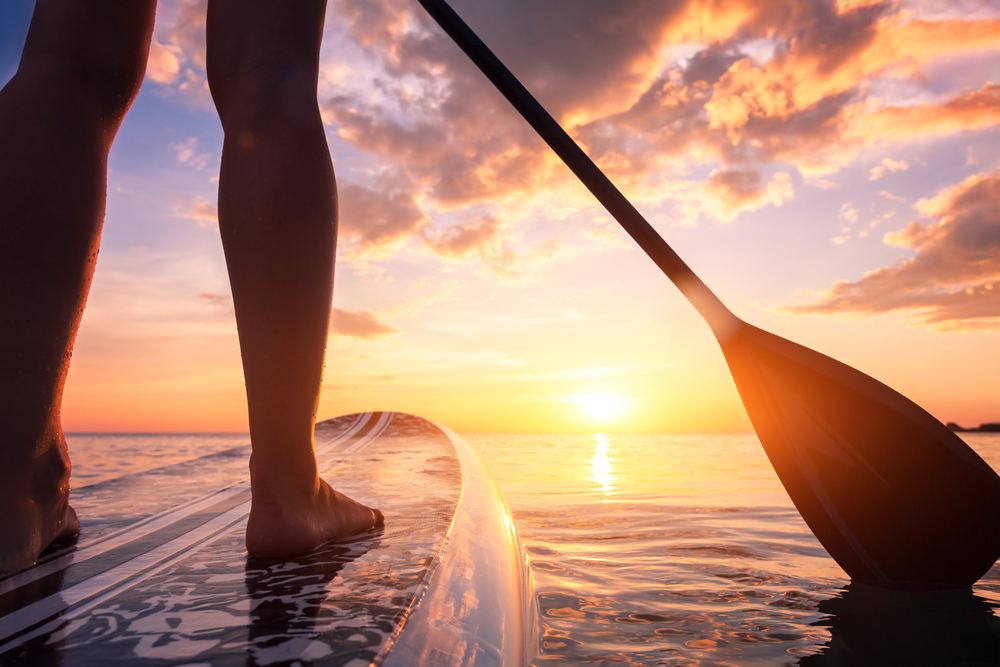 If you were wondering where to go kayaking in Fort Myers, FL we hope this list has given you some ideas! With so many mangrove forests, wetlands, and the possibility to see manatees, the Fort Myers area is such a good place to go paddling. Whether it's your first time or not, we expect you'll enjoy Fort Myers kayaking!