Get ready to have the most amazing night out on the town at the 15 best bars and clubs in Saint Petersburg! We will include the perfect places for drink specials, dancing, LGBTQ+, and all-around incredible spots for letting your hair down and having a great time!
Saint Petersburg is known for its fun, friendly, and laid-back vibe. You will find many cute boutiques, phenomenal coffee shops, awesome vegan restaurants, and beautiful beaches. The town is vibrant with multiple murals found all throughout the streets.
The community is youthful with a median age of around 40 years old. It is also extremely inclusive with a strong LGBTQ+ population. The nightlife is amazing with plenty of city rooftop bars, beach bars, dance clubs, and lounges. If you will be in town for a bit, you should check out The 15 Best Restaurants In Saint Petersburg!
Saint Petersburg is a wonderful place to live and visit because of its fabulous year-round sunny weather and sparkling beaches. It is also home to the Dali Museum, the Museum of Fine Arts, the Mahaffey Theater, and the Florida Orchestra. In addition to those, here are 14 Fun Things To Do In Saint Petersburg!
So, now is the time to book your trip to Florida and stay in St. Pete. We can promise you that our list will keep your itinerary full and extremely entertaining. Alright, so let's get into exploring all of the best bars and clubs in Saint Petersburg.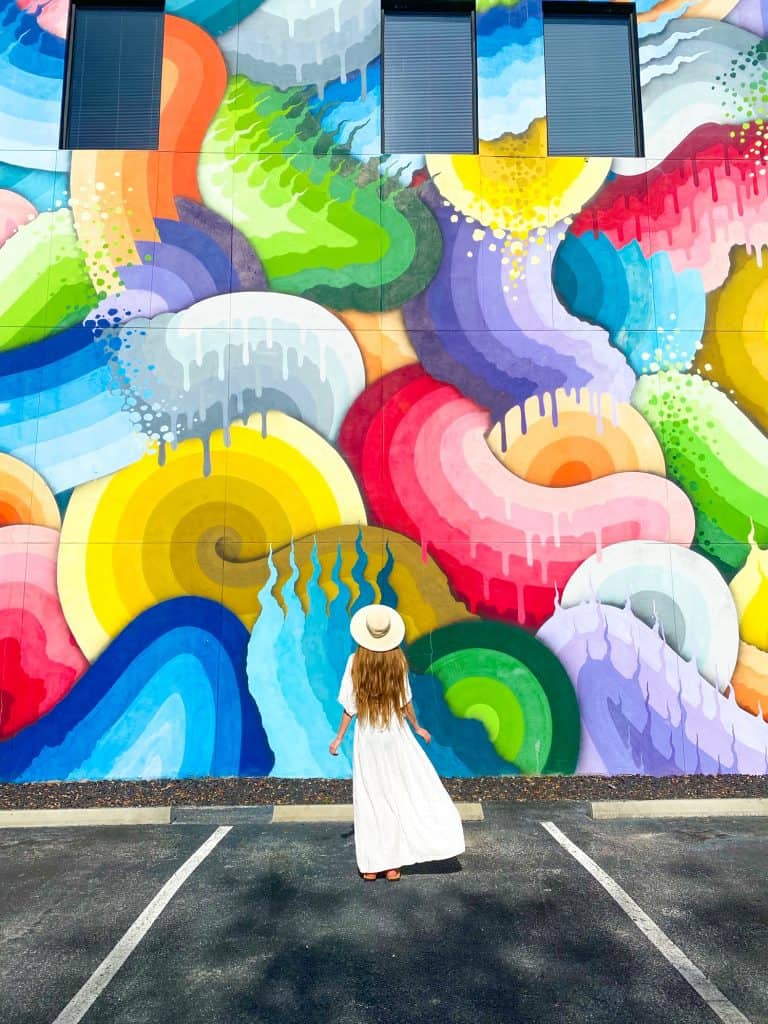 15 Best Bars & Clubs In Saint Petersburg Florida
Undertow
Undertow is one the bars in Saint Petersburg that falls under the beach bar category. It is located right on the beach and has a very causal atmosphere.
Perfect for spending time soaking up the sun, swimming, or playing some beach volleyball and then heading up to the bar for a refreshing drink.
You can expect to find some daily drink specials as well as a classic bar food including burgers and sandwiches. Plenty of TVs inside and outside, so it is also an ideal place to hang out and watch your favorite sports team.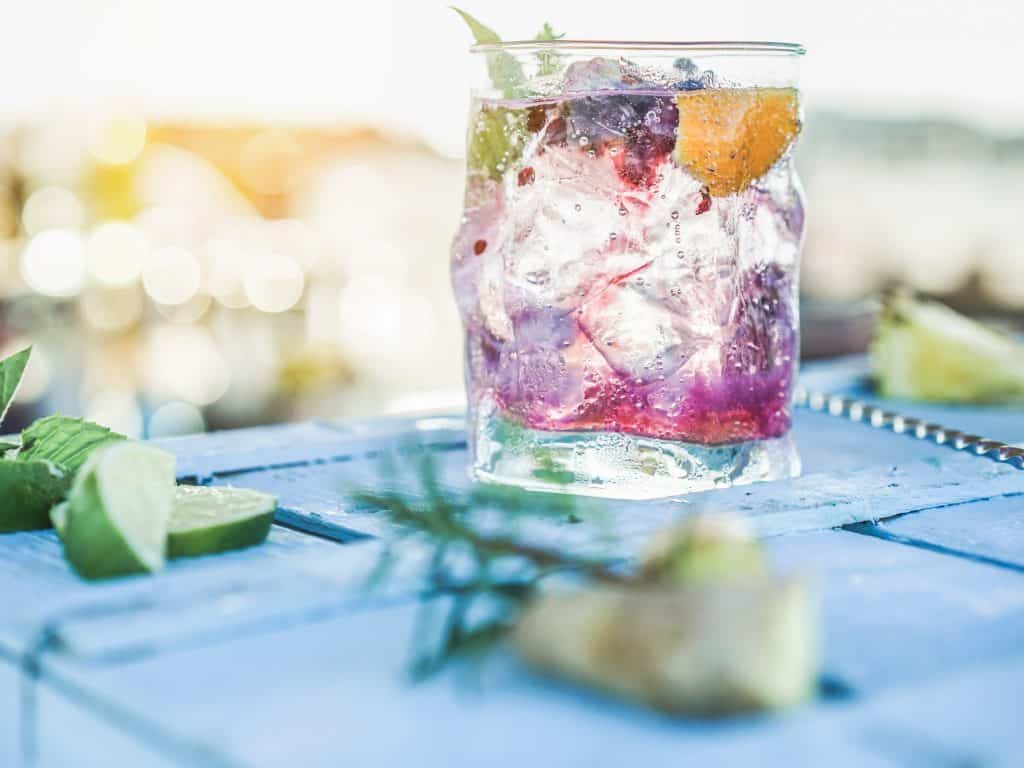 The Canopy
The Canopy is a rooftop lounge that is located atop the Birchwood Inn. The ambiance is elegant and sophisticated. Relax and unwind with extremely comfortable cushioned seating, covered canopies, and air-conditioning close to the bar.
The view from The Canopy is breathtaking as it features the Tampa Bay and unobstructed views of Downtown St. Pete. It is the combination of the amazing view and chic vibe that makes The Canopy one of the best bars in Saint Petersburg.
A great location for date night as private cabanas are available to rent. Also, a wonderful place to mingle with locals and possibly meet someone new! Signature cocktails are highlighted on the menu as well as Flatbreads, Crudité & Hummus, Poutine, and Shrimp Cocktail.
The Ale & Witch
The Ale and Witch is one of the best bars in Saint Petersburg because it features live music nightly and artwork from local artists incorporated into its décor.
Are you a fan of craft brews? Well, you will be in a beer wonderland as you can select from 32 different American craft brews on tap. The Ale and Witch takes great pride in only featuring American brews and a weekly cask.
The atmosphere is warm and welcoming with a pub-style vibe. The Ale and Witch is a great place to enjoy some live local music in a casual and fun environment.
The Ale and Witch does not serve food, but there are a few restaurants within the same courtyard, so you can easily grab a bite there. Here's a fun fact! Dogs are allowed in the outdoor courtyard and water bowls are even provided.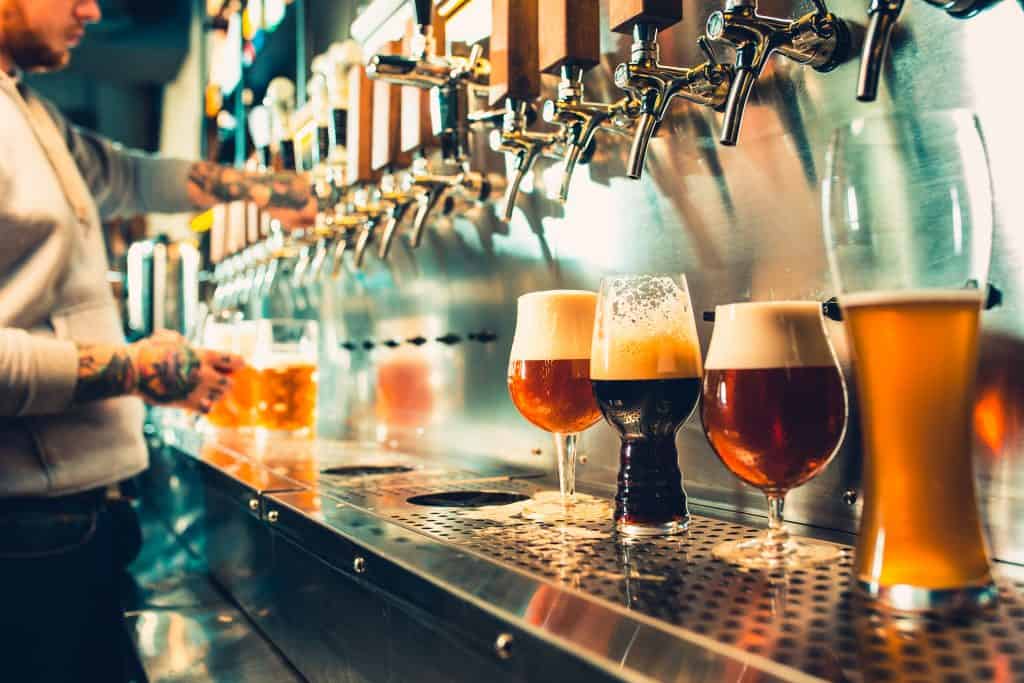 Park & Rec
Park and Rec is one of the most exciting bars in Saint Petersburg as it features tons of fun activities and games as well as tasty food and delicious beverages.
Get ready to fully escape the stress of life while you play pinball, giant Jenga, cornhole, pool, arcade games, and more! The environment is lively and perfect for hanging out with friends.
Also, a great place for a first date because you have plenty of things to do to break the ice. The menu is the ultimate snack style menu and will bring you back to the 90's with some themed items including the Yo! MTV Wrap and the Legend of Zelda Pizza.
Remember Capri Sun pouches? Well, at Park and Rec you can experience some nostalgia for your favorite juice pouch and order one of their spiked versions!
Enigma Bar & Lounge
Enigma Bar & Lounge is one of the best gay bars in Saint Petersburg because they feature elaborate drag shows, Best of the Bay Music Nights, Open Talent Searches, and more!
If you are looking for an amazing sound system and light show, then look no further! Any time you visit Enigma is guaranteed to be a fun and exciting time!
The environment is loud and filled with exuberance. Come as you are because Enigma has a very inclusive vibe that is open to anyone!
Happy Hour is featured every day from 12pm until 9pm and you will never pay a cover charge! In addition to amazing drink specials, drag shows, and music, you will find pool tables and darts.
The One Night Stand
Do you love country music, mechanical bulls, and line dancing? If so, The One Night Stand is going to be one of your favorite bars in Saint Petersburg!
Known as being the only country bar in St. Pete, The One Night Stand features your favorite country hits in true western style. On Wednesday nights they host a Beer Pong Tournament that is great entertainment whether you're playing or just want to be a spectator.
If you're feeling brave, you can give the mechanical bull a shot! Don't worry, its worth the laughs and funny memory even if you're not that great at it. The bull named Mustache is said to be undefeated, but maybe he just hasn't met you yet!
Tons of drink specials throughout the week, so make sure to ask the bartender when you visit. So, dust off your boots and head on over for a night you won't forget!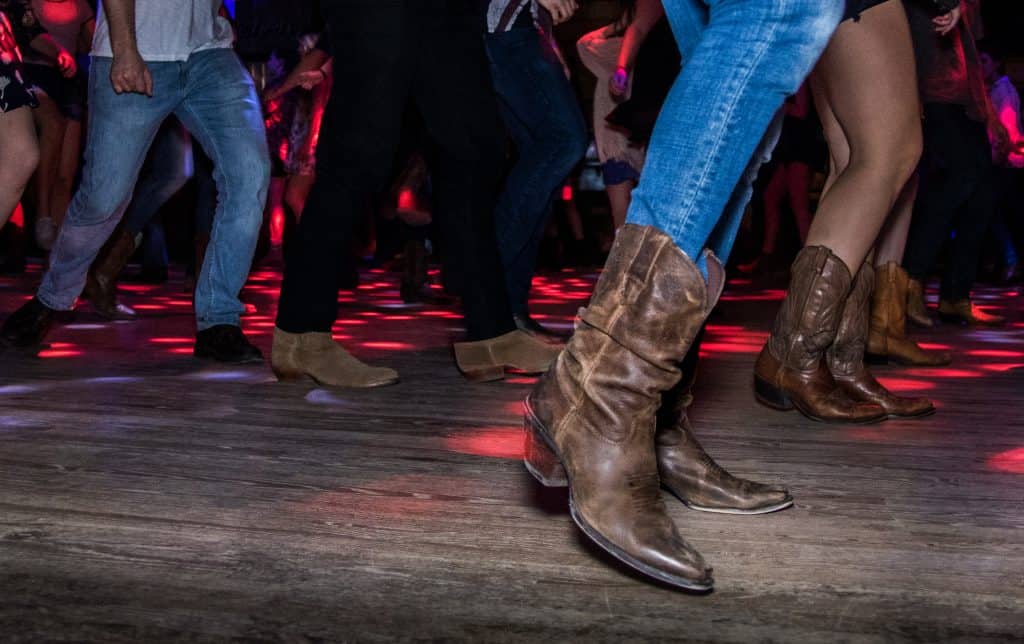 Ruby's Elixir
Ruby's Elixir makes our list for the best bars in Saint Petersburg because it has a unique vintage vibe that is retro in all of the right ways!
Ruby's is a very popular spot to check out some of the greatest live blues, jazz, funk, and soul in St. Pete. Surprisingly, there is never a cover at Ruby's, so you don't have to worry about that extra cost.
Fitting with the speakeasy style, you will find an extensive list of premium spirits and a large cigar collection. Ruby's Elixir has a very eclectic crowd, so you can feel free to get dressed up or be super casual.
One of their most loved signature cocktails is actually named Ruby's Elixir! It is made with Deep Eddy's Ruby Red Grapefruit Vodka, St Germain Elderflower Liqueur, Squeezed Lemon and Lime Juice, Simple Syrup, and Pineapple Juice.
Flûte & Dram
Are you looking for somewhere to celebrate a special accomplishment or anniversary? Well, look no further! Flûte & Dram is one of the most chic upscale bars in Saint Petersburg.
Flûte & Dram specializes in champagne and domestic and international caviar. Now, don't worry if you aren't well versed in this area because the staff is extremely friendly and happy to teach you all about it!
In addition to the champagne and caviar, you will find a selection of tapas and small plates with suggestions for perfect pairings. The food and drinks range from moderate to very expensive.
Champagne flights are very popular among those visiting for the first time. The flights three 2 oz. champagne samples, so it is a great option for feeling things out.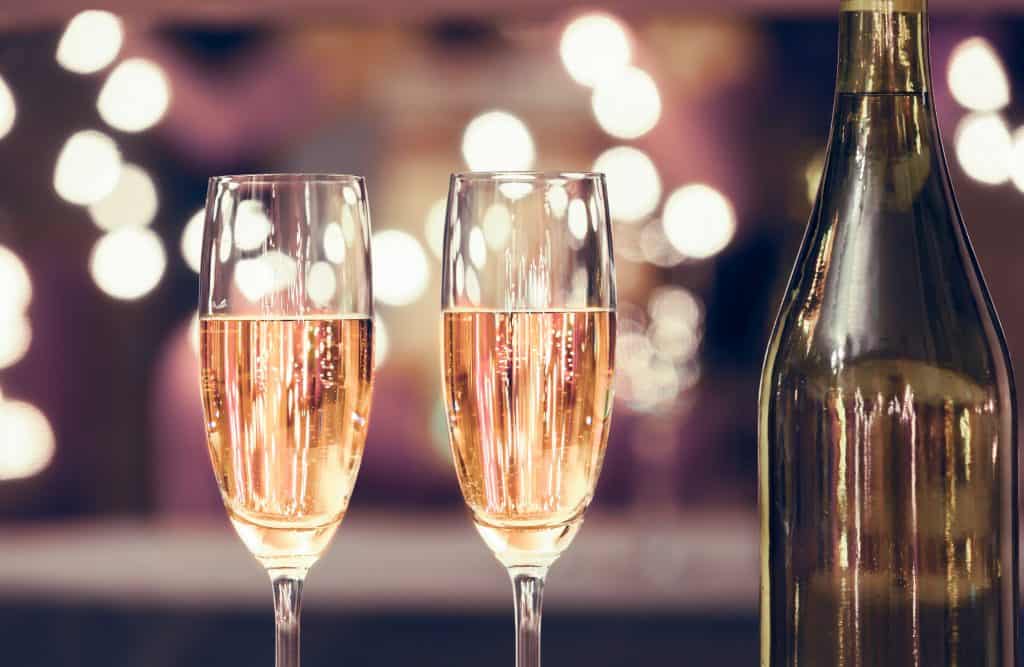 Che Lounge
Che Lounge is located just under the amazing Ceviche Tapas Bar & Restaurant. The ambiance is amazing as it is dimly lit with soft lighting coming from delicate hanging lights.
Che Lounge is one of the best bars in Saint Petersburg for a Latin underground dance club vibe that is full of fun and entertainment.
Throughout the week, they showcase Flamenco dancing and Spanish guitar music. In addition, they host live music and local bands with Latin roots and culture.
Che Lounge is great for all different types of people because you can dancing the night away or you can simply take in the scenery and enjoy a cocktail. The surrounding area is really pretty too, so if you feel like taking an evening stroll, then this is the place to do it!
Jimmy B's Beach Bar
Jimmy B's Beach Bar has absolutely everything you could ever want in a Florida bar. Located directly on the beach, Jimmy B's is one of the best bars in Saint Petersburg because it features a very large deck with multiple bars, an open-air patio, and two stages for live music.
You will find plenty of seating areas including sunny spots, umbrella covered tables, and roof covered bar tops. Jimmy B's features a lunch and dinner menu.
In addition to the spectacular view, you can expect live music and entertainment. There is no shortage of drink options as you can select from Frozen Drinks, Tropical Drinks, and Signature Cocktails!
They also serve non-alcoholic frozen drinks, draft beer, and wine. Some of the popular food items include the Beach Nachos, Blackened Shrimp Tacos, and the Jamaican Jerk Chicken Pizza.
If you ever wanted to spend the day in a Jimmy Buffet vibe, then this is the spot for you! No frills environment, so show up casual and relax by the water.
Punky's Bar & Grill
Punky's Bar & Grill is one of the best bars in Saint Petersburg because it is LGBTQ+ friendly, has amazing food, and you can dine both indoors and outdoors. It has a super cute and funky décor and ambiance!
Some of the most popular menu items include Punky's Famous Meatloaf, Punky's Wings, and the Over The Top Tater Tots. They also feature happy hour from 3pm-6pm and drink specials from 6pm until closing.
Punky's frequently hosts bingo, karaoke, and brunch! It is a great place to grab some lunch, dinner, or some drinks. The staff and crowd are welcoming and inclusive for all.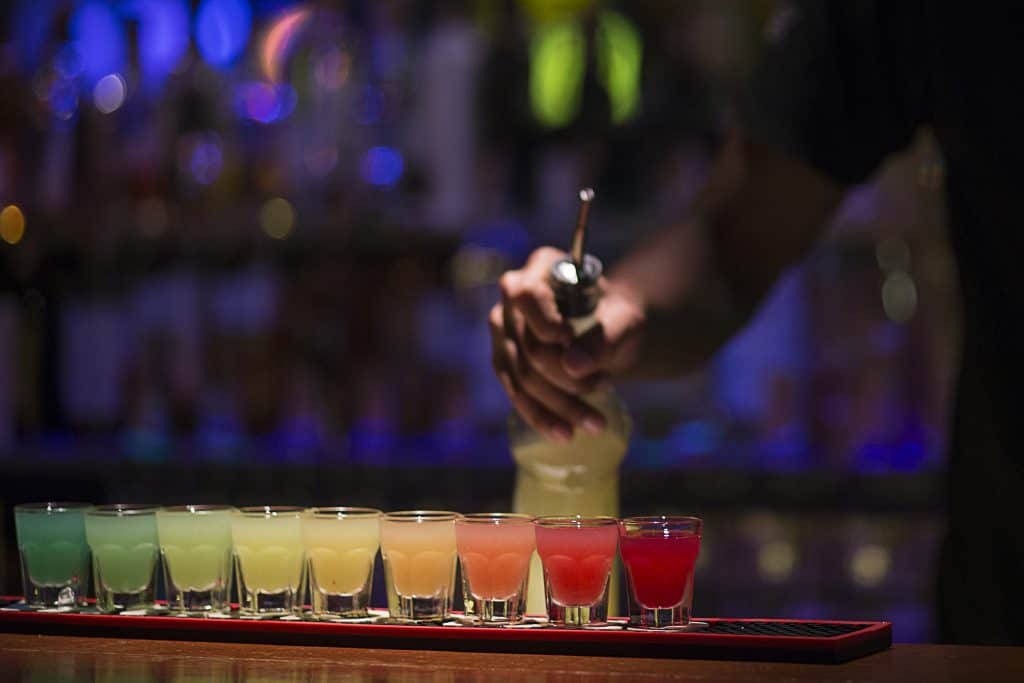 Tryst Gastro Lounge
Now, if you want the ultimate in culinary talent and the best selection of drinks, then you'll want to head on over to Tryst Gastro Lounge.
Tryst Gastro Lounge makes our list of the best bars in Saint Petersburg because it excels in fine dining and elevated beverages. The cuisine is splendid and the lounge is absolutely divine.
There is ample seating indoors as well as a large patio that is dog-friendly. Staff will even offer you a dog menu and dog pillow! They also feature a fabulous Happy Hour that includes half off wine, beer, liquor, and appetizers.
The décor is modern, funky, and glamorous inside. Then, you head outside to their wonderful patio and the vibe is very casual and laid back.
Ringside Café
Our next stop has a quirky name that comes from being an amateur boxing center in the past. Located within a historic building, the Ringside Café, is known for being a home of Rock and Blues.
Do you love music? Well, then the Ringside Café is going to be one of your favorite bars in Saint Petersburg as they feature live music 7 nights a week!
The atmosphere very much like a concert hall, a little rough around the edges and extremely casual. There is a full liquor menu and several beers on tap.
The Ringside Café is an ideal place to meet up with friends or just show up solo for a great time! You never have to worry about it being boring or dead as there is always an event happening or a live music act on the stage.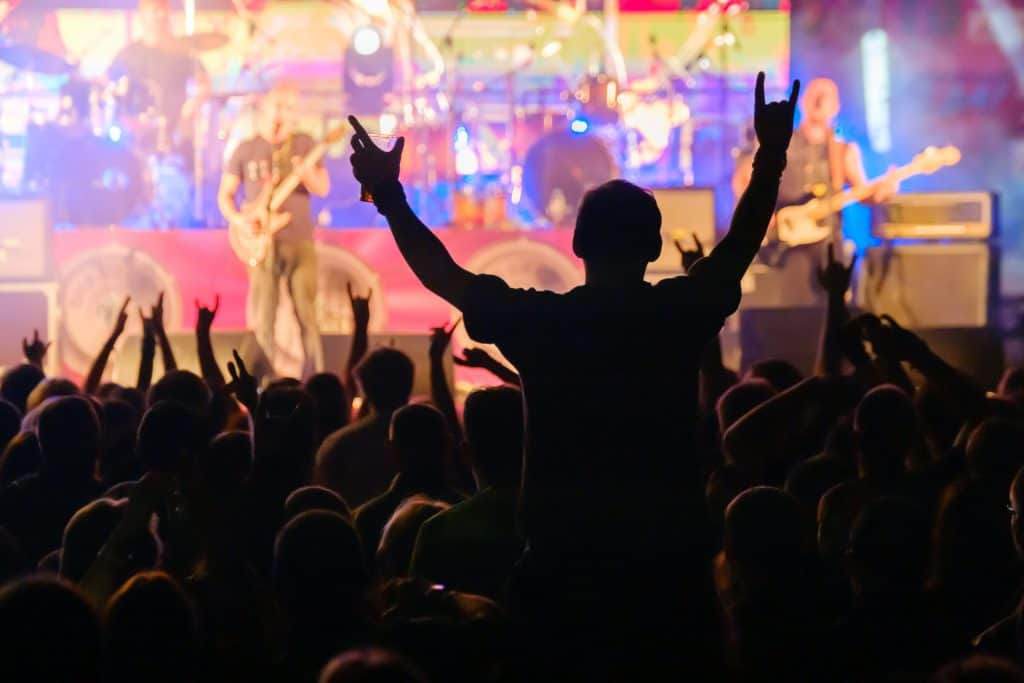 The Estate
Are you searching for the best club scene? Then, The Estate will be perfect for you! The Estate is one of the best clubs in Saint Petersburg because it features world-class DJs, amazing sound systems, exceptional bottle service, and VIP experiences.
No need to bounce around to other bars, a night out at The Estate will be more than enough to entertain you for the entire evening. Once inside, you will find a non-stop party vibe that is perfect for celebrating birthdays or just the mere fact that it is Friday!
MacDinton's
Last, but certainly not least, we stop by MacDinton's! MacDinton's is sure to be one of your favorite bars in Saint Petersburg because it is a fun and lively Irish Pub.
The atmosphere is youthful, casual, and exciting. It has a classic Irish pub vibe with lots of dark wood and wooden barrels.
Frequently, you will find live entertainment as well as special events. If you love soccer and other sports, MacDinton's is a great place for you because they always make sure to feature the most important sporting events of the day.
The drink menu includes draft beers, bottled beers, liquor, and mixed drinks. If you start to get a bit hungry, don't worry because they have some of the best pub food around.
Some of the food menu favorites include the Dublin Sausage Rolls, Irish Potato Skins, and Bangers and Mash.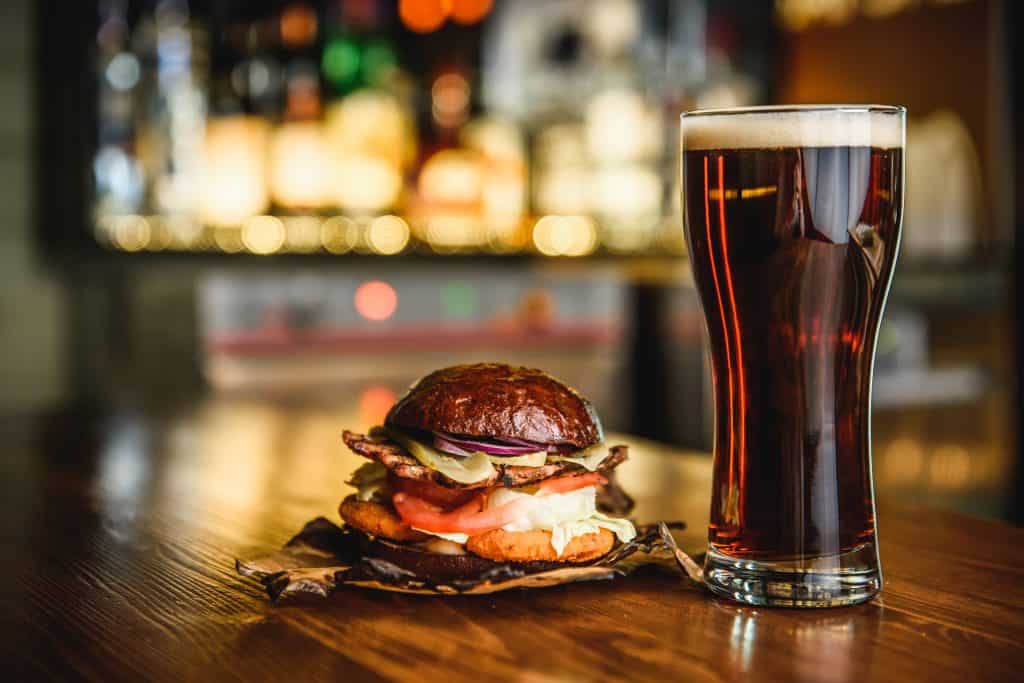 Well, we hope you have enjoyed learning a little bit about the area and touring all of these fantastic clubs and bars in Saint Petersburg! Just stick to this list and you are bound to have an amazing time in St. Pete. Cheers!