Most people know that Gainesville is a college town, which means there are tons of bars in Gainesville to visit! With a booming nightlife, it may be surprising that Gainesville is a popular Florida destination for both college students and adults. This is because some there are fantastic bars here, but there is also wonderful restaurants and interesting things to do here!
This Florida town is perfect to visit or stay in for a bit. Everything is close by because it is centered around the University of Florida, so getting places is quite easy. And when you're exploring the night life, don't be surprised to find bars that are based off of theme, drinks, or music. There are tons of options in regard to clubs and bars in Gainesville!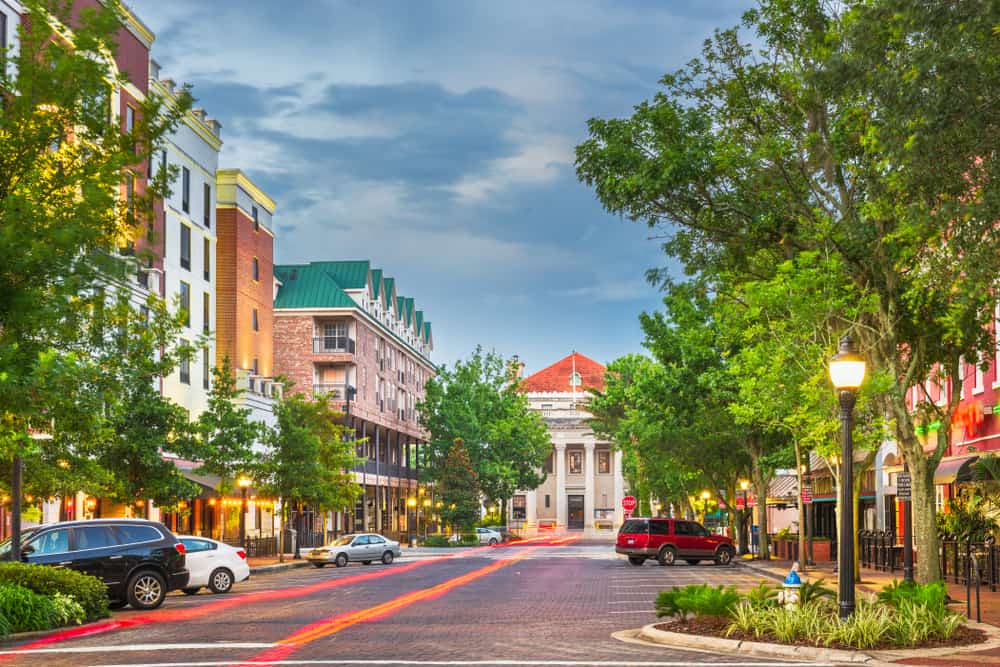 15 Best Clubs and Bars in Gainesville You Must Visit
1. Sidecar
Sidecar is one of those bars in Gainesville that always has something going on. Thus, crowds are pretty common here, but that is because of the live music, events, and specially crafted cocktails of course! This is truly one of the best things to do in Gainesville.
Sidecar hosts free trivia every Thursday. The lucky winners get $100 gift card (which seems to draw all the broke college kids to participate!). But beyond this, the happy hour (which exists every day, and all day on Sundays!) lets everyone get crafted cocktails at a low cost. The food is also fantastic, so make sure to order a house cocktail like the "Crush on You" and split an app!
2. Arcade Bar
If you are into old school games, you must visit one of the best bars in Gainesville: The Arcade Bar! With cheap drinks and FREE unlimited play, this is the place to be! The game bar is truly a fantastic place to be with friends, and family. You may even want to take a date here!
With easy parking, three floors of arcade games, and a couple of bars on floors 1 and 3, you will never be bored at this bar! This truly is one of the top things to do in Gainesville at night, or even in the later part of the day. From bubble hockey, to shooters, and skeeball, you'll be active while enjoying your drink!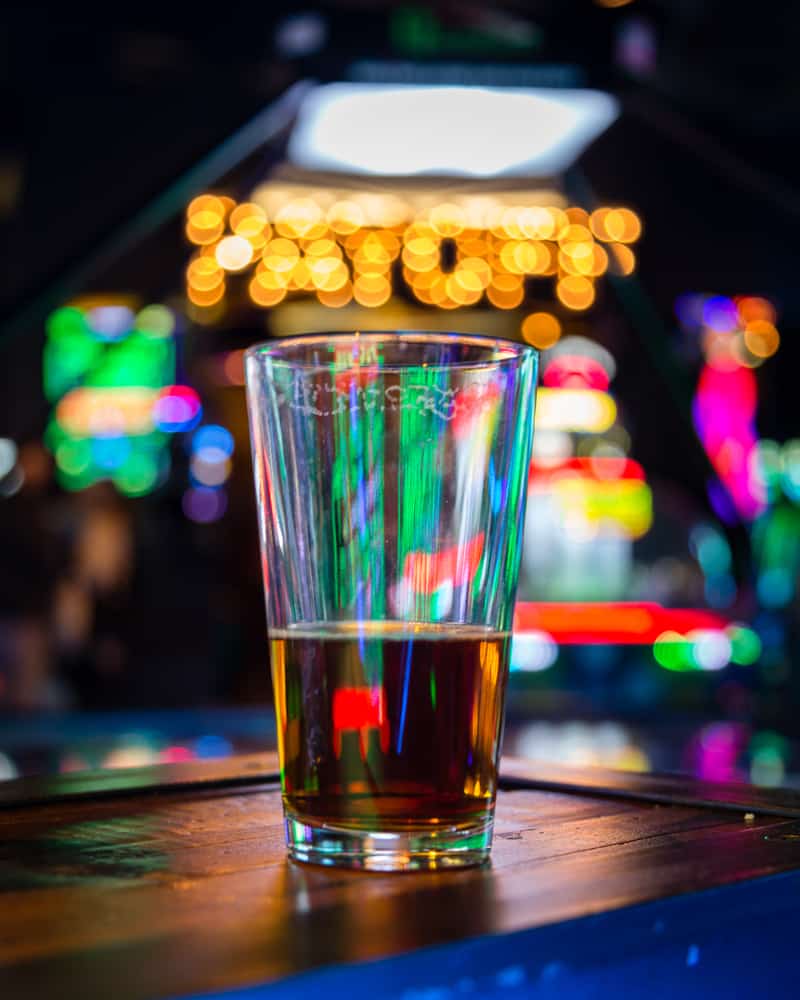 3. The Tipsy Gamer
Although the Tipsy Gamer is one of those new bars in Gainesville, you'll want to visit it! With the goal of "bringing Nerd Culture" to Gainesville in mind, the childhood best friends who opened this bar in February of 2022 are excited to present a place that lets you play video games, grow trading card collections, and expand on friendships over a glass of beer.
This bar is considered a "barcade" and is divided into two parts. Trading cards takes place in the front area, and the arcade stays toward the back. You can play Pac Man, Street Fighter and more hereLoo. Better yet? The gaming consoles and virtual reality headsets can be found by the bar, so you can play and enjoy beer, wine, and more!
4. That Bar and Table
That Bar and Table is one of the bars in Gainesville that offers a full menu for casual, family-friendly dining. With a bar and pub area, along with a great patio that is dog-friendly, this is a hot spot to visit to enjoy a meal or just swing by for a few drinks!
Locals and visitors seem to really enjoy the tacos, and the six layer carrot cake. There are tons of veggie options which makes the variety accessible to all, and the bar/pub area is well known fro their guava margarita, as well as their long list of wines and beers! Sit back and relax at one of the pubs in Gainesville!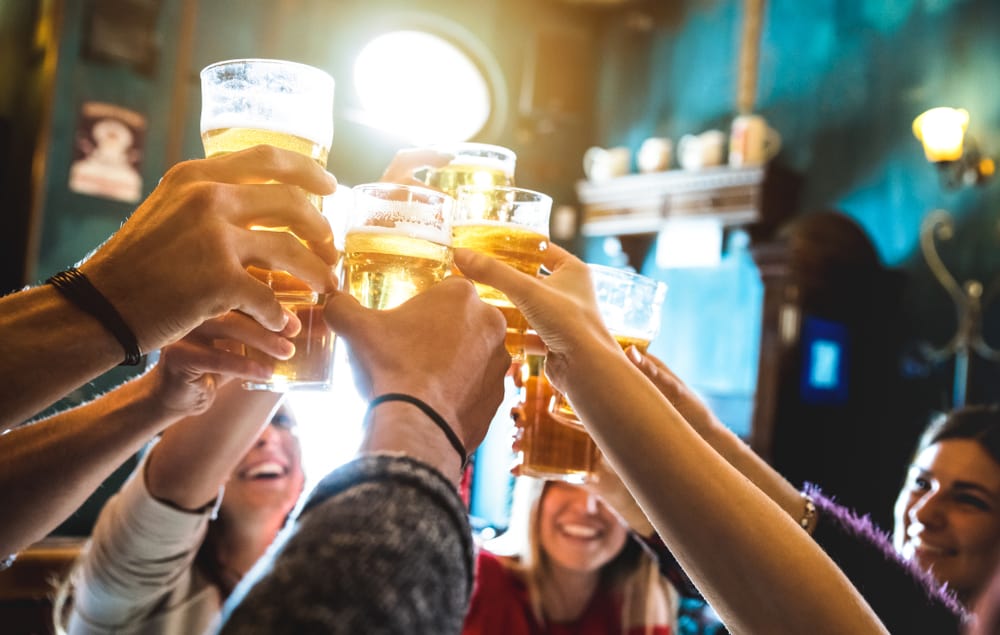 5. The Keys Grill & Piano Bar
Looking for one of those bars in Gainesville with live music? Look no further than the Keys Grill & Piano Bar. From solo piano shows, to dueling piano shows and other live music, there is never a dull moment in the entertainment industry here. While the restaurant itself is a local seafood restaurant that features great live music, the drinks and lounge area keep people coming back!
Best yet? The Keys has brunch too! So no matter when you are visiting, this is one of the bars in Gainesville that will truly be open and have something going on. There is also a fantastic happy hour, so make sure to enjoy Santiago's Mojito with an order of Mango-Pineapple Salmon. And don't forget to sing along with the piano music!
6. Mai Kai Kava Bar
We would honestly be shocked if there wasn't a kava bar somewhere in the midst of all the bars in Gainesville! With growing popularity, you can find many Kava bars around, but we want to make sure you stop by Mai Kai. This bar features 100% alcohol-alternatives.
Mai Kai is dedicated to providing natural, holistic drinks. They support social relaxation! The Kava at Mai Kai is shipped from Fiji and it natural, safe and of high quality. Mai Kai seeks to provide a little slice of paradise in Gainesville. They hope to encourage locals and tourists to engage with a perfect escape with their authentic Pacific atmosphere, quality beverages, and good vibes!
7. University Club
You can't have just bars in college towns! You need clubs too! One of the best clubs in Gainesville is University club. This popular spot is perfect for friends to gather at. You must be 18 to enter, and 21 to drink. And with plenty of dancing, drag shows, and being LGBTQ friendly, this place is always packed with entertainment and great energy!
Open until 2 a.m. every night, you will not be surprised to see the University Club packed in the early hours of the morning. The club itself has three stories. And it has a piano bar on Fridays! But the cheap drinks, inclusivity, dancing, music, and drag shows seem to keep bringing people back!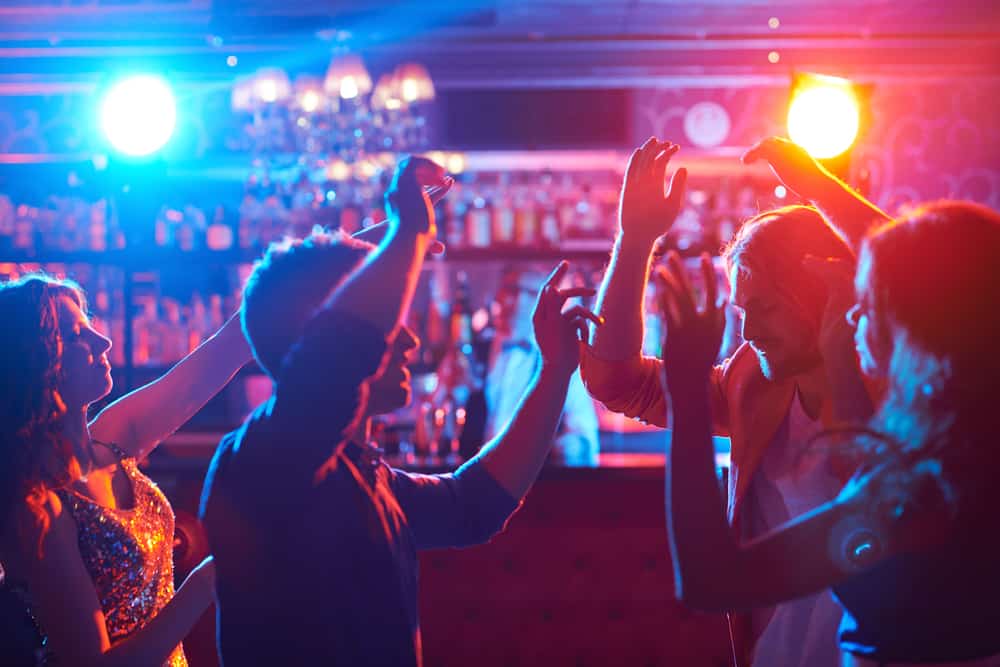 8. Superette Wine & Provisions
When considering best Gainesville bars, don't count out wine bars in Gainesville! Superette is the best of both worlds in a sense: not only is it a bottle shop, market, and deli, but it is also a wine bar! This is the local place to enjoy imported artisanal foods and a nice glass of wine.
Catch up with friends in the wonderful outdoor seating. Enjoy the chill ambiance! And take your pick from a wide variety of bottled wines. Or order wine by the glass! The service here is always outstanding, and the food is different from anything else in Gainesville. Enjoy this hidden gem!
9. Silver Q Billiards & Sports Bar
Located in Downtown Gainesville, Silver Q is one of those bars in Gainesville that everyone knows about and loves. It is iconic! They are open until 2 a.m. every day, and there is no cover to get in which makes this a popular destination. They offer a full liquor bar and have over 20 beers on tap.
Most people love to go here though because it is one of the best sports bars in Gainesville. Between the outdoor patio, 13 pool tables, pop-a-shot, darts, and over 30 TVs for sports watching, there is never a dull moment at this bar! There is always something to do here, so check their events and specials too!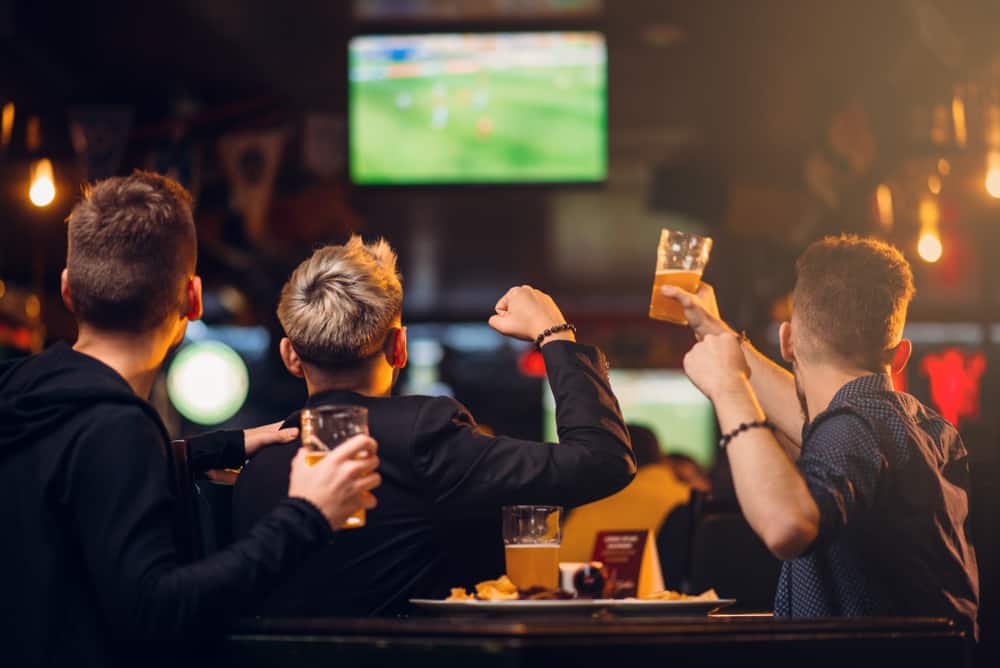 10. The Social at Midtown
If you still want sports bars, make sure to check out The Social. The Social is also one of the Midtown Gainesville bars, and it is a bit more upscale if you are looking for that sort of thing. The Social is a sports restaurant that also features a rooftop bar. Guests love the 32 craft beers on tap, craft cocktails, and hand-crafted food.
You can watch any game on the 60 flat screens. There are plenty of game nights hosted here, especially during college and NFL season. With great happy hour prices, and iconic drinks like the "Gator Guinness Shots" this may be one of those bars in downtown Gainesville you go to just for experience! Plus, those rooftop views are fun!
11.That 80s Bar
Want to be thrown back in time? Head to that 80s bar, one of the best bars in Gainesville! Locals and guests say that this is one of the best clubs in Gainesville for those who don't like dance clubs. This is because this bar offers so much more! It is great for nightlife. Especially with their fun themed parties!
Here you can dance if you so wish, but it is not the focus on the bar. You can also buy a few rounds because drinks are very affordable here! And don't forget about Karaoke night too! But honestly, you want to show up for Footloose Fridays. The uninterrupted 80s music matches the decor, and you won't want to step back into current times after enjoying a night here.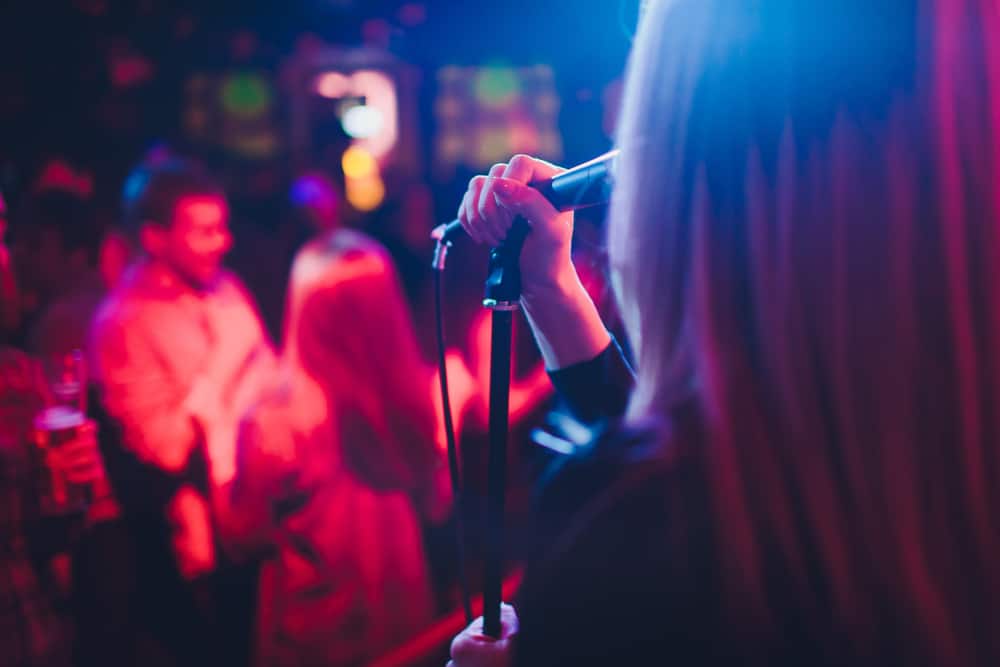 12. Coconut Cabaret
Just because Gainesville isn't near a beach, doesn't mean you shouldn't bring your bathing suit! Coconut Cabaret is a Bikini Bar and Nightclub. Here you can enjoy drinks like you are by the beach. This is one of those lounges in Gainesville that does feature live entertainment with dancers, so if this is not something you love, consider going to a few of the other best Gainesville clubs!
This cabaret styled bar and club has been open for five years. It is known as a perfect night out in regards to theming. And everyone loves the cocktails and craft beers! There is also dancing, pool tables, and more!
13. Madrina's
Madrina's is a fairly new bar, but it is one of the coolest bars in downtown Gainesville you must check out. With its intimate setting, this is a great location for dates or to just catch up with friends. They feature a full bar and highlight their special drinks, which are only made better by the wonderful bartenders that work there!
Happy hour is the perfect time to stop by because the drinks are delicious, and you may want more than one! Guava the Hut tends to be really popular, and happy hour exists all day Sunday so you may want to take advantage of that! Around the holiday's this bar puts on fantastic theming, but overall the atmosphere is modern, hip and fun!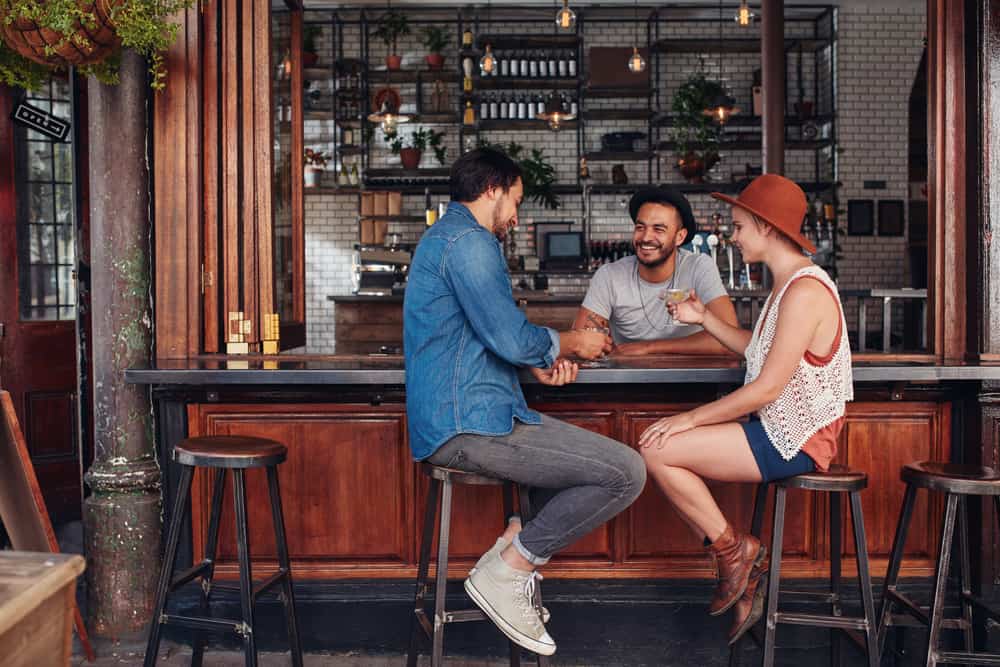 14. High Dive
If you are looking for one of those bars in Gainesville that goes beyond just drinking and dancing, check out the High Dive. But make sure to check it out with their calendar in mind! High Dive brings touring artists and events local! There are both inside and outside areas with full bars and lots of seating.
This is one of those bars in Gainesville with live music that never disappoints because it is always changing! And they have big people playing here! And better yet? The High Dive continues to defy expectations beyond shows and drinks. Make sure to try their new tradition too: the Original Gainesville Food Truck Rally! (It happens every 6 weeks!)
15. The Dime
Sometimes college town bars can be a bit… college town. But not at the Dime! The Dime is one of those bars in Gainesville that is always changing to keep themselves fresh and relevant. This intimate bar is right by the Matheson History Museum, but is well known fro its handcrafted cocktails.
If you are looking for just your standard beer and wine list, don't go to the dime. The eclectic drink menu that is constantly changing will have you always coming back to try new things. The Hustler is every popular, as is the New York Sour. Sit indoors or outdoors, but drink up!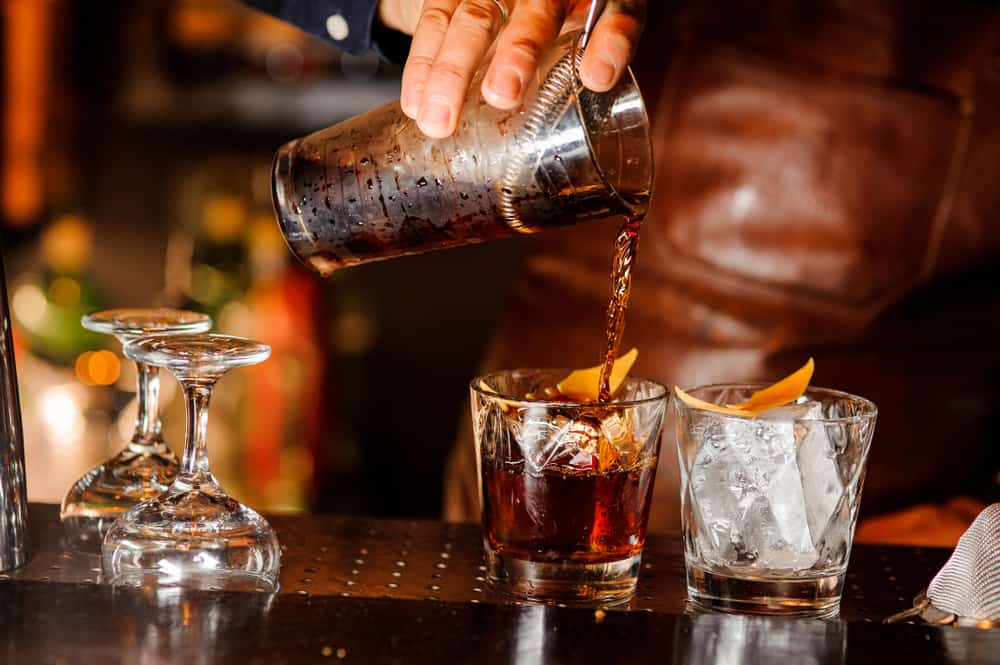 And there you have it, folks! 15 of the best clubs and bars in Gainesville. This college town is full of fun, and now you have a list of some of the best places you can visit in regard to dancing, drinks, meeting new people, karaoke and more! Enjoy!