Are you looking for the best restaurants in Gainesville? We have you covered with our list of the best places to eat in Gainesville!
After exploring Gainesville from the breweries to the museums or a music festival it is time for a bite to eat! We have you covered with restaurants from downtown Gainesville to Town of Tigoa and everywhere in between!
Gainesville has a ton of cuisine options from around the world! From authentic Mexican, Thai, Sushi, Italian to Pizza, Seafood, Vegetarian and Vegan foods there is a restaurant in Gainesville for you! Check our our list below!
Did You Find This Post Helpful?
If so, we would love to keep in touch! We enjoy seeing photos and comments about your experiences in Florida! You can follow us on Instagram and we will repost your photos on our feed and comment too! Just tag us at @floridatrippers and hashtag #floridatrippers. We can't wait to see your travels!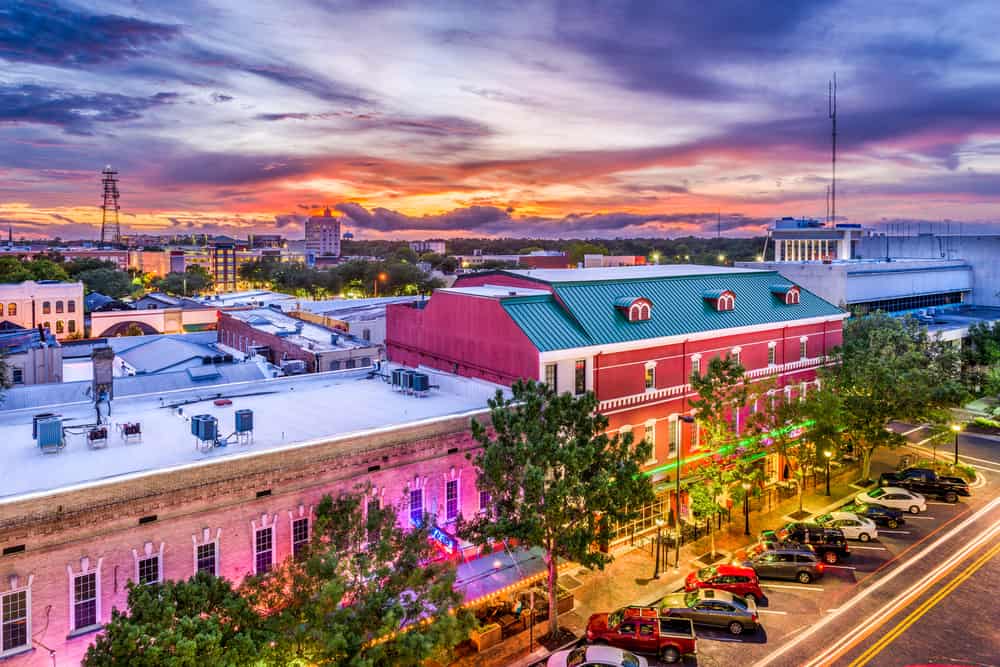 20 Best Restaurants In Gainesville Everyone Should Try
La Tienda
La Tienda is one of the best restaurants in Gainesville if looking for authentic Mexican cuisine! La Tienda Gainesville is located off the Williston exit of I-75 off of 13th street!
At this simple counter style Mexican restaurant inside a grocery store you will find a large menu! From tacos , enchiladas and burritos with your choice of meats from the traditional carne asada, al pastor, pollo, and carnitas to authentic Mexican Lengua or beef tongue, Cabeza beef check, Chivo pulled goat that is worth a try for the more adventurous eaters!
The also have a large vegetarian menu with grilled veggies, peppers stuffed with rice and veggies and grilled cactus!
Stop by on the weekends to order the homemade tamales! This is truly one of the best things to do in Gainesville.
Cilantro Taco's
Cilantro taco is one of the best places to eat in Gainesville. What started out as a very popular food truck, now has a stand alone restaurant located in Tioga Town Center off of Newberry Road!
This family owned restaurant is a popular spot if you are craving tacos, burritos, nachos or salads as everything is made to order! They run specials every day of the week but the most popular is Taco Tuesday! Two tacos, chips, and a drink for $9.50!
They have vegetarian options such as eggplant, serve wild caught fish and shrimp, and even beef tongue as well as regular favorites of barbacoa, chicken and ground beef!
They serve beer from some of the local Gainesville breweries!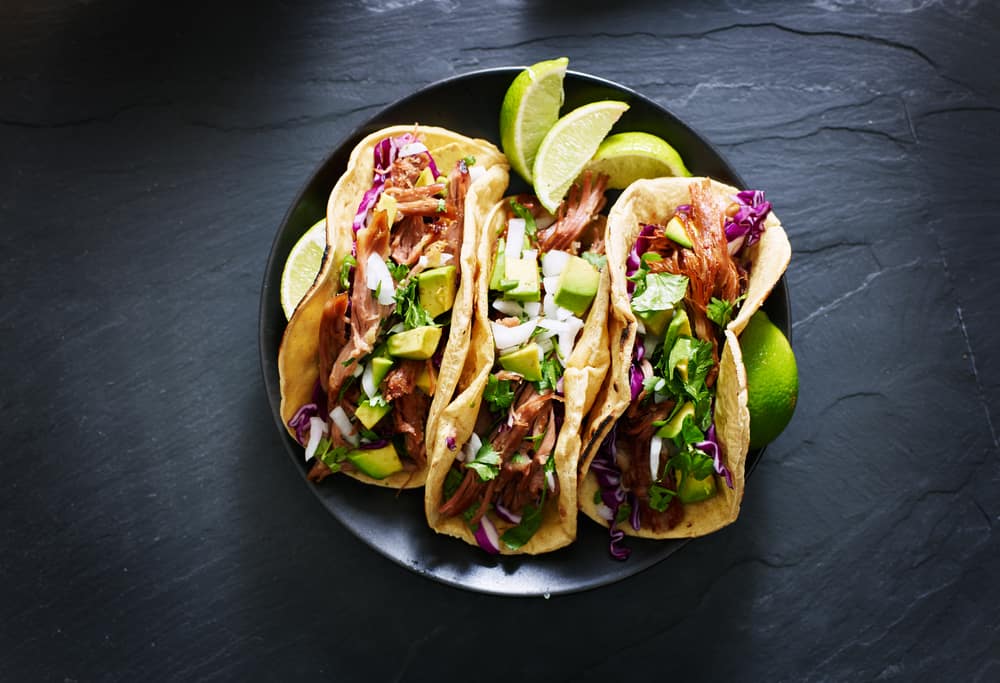 Embers Wood Grill
Embers Wood Grill is one of the best restaurants in Gainesville if looking for an upscale dining experience! Embers is known for their extensive wine list!
Try the Colossal Lump Blue Crab and Lobster cake for an appitizer or the Orange and Blue Salad a nod to the University. For mains they have Cumin Crusted Chilean Sea Bass for those wanting fish, Braised Beef Short Ribs, and an assortment fo steaks from Filet Mignon to Bone-in Cowboy Cut and porterhouse!
For those wanting to eat at Embers in a less formal setting try Spark! Located in same venue in the bar area with a different menu you can dine on Crispy Duck Wings in a Balsamic Glaze, a Braised Beef Short Rib flat bread, grilled Skewers of shrimp and tenderloin, pistachio crusted black grouper, or a filet mignon with lobster croquette. This is truly one of the best bars in Gainesville!
They also host yearly events Embers Wine Festival and a Burbon Tasting!
Satchels Pizza
If looking for pizza restaurants in Gainesville Florida make sure to visit Satchel's Pizza. Opened in 2003 on the East side of town Satchels is an eclectic atmosphere with a VW van, outdoor and indoor seating and greenhouse. Complete with local art!
This establishment is CASH ONLY! And during busy times the wait is up to 45 minutes once you order!
Try the Satch Salad with your meal it is big enough to share and is delicious! You can make your own pizza with a large selection of toppings or go for one of the favorites like "The Mama" with four toppings, or a Pesto and White pie! Or even Flax and Millet crust!
They just opened up a second restaurant Satch Squared at the 4th Ave Food Park that serves personal pan pizza's and waffles.
Volcanic Sushi and Sake
Volcanic Sushi and Sake is one of the best restaurants in Gainesville if looking for sushi. They have two locations, one in Haile Plantation and one in Hunters's Crossing. If visiting Devil's Millhopper be sure to hit up this sushi restaurant after!
Volcanic serves delicious sushi rolls as well as a full lunch and dinner menu. Try the Melissa Bites fried sushi rice balls with tuna tartare or Chicken lettuce wraps as appetizers!
You can dine inside or out, and there is a playground 15 feet away perfect if dining with children! They serve Ramen, curries, and wok seared beef.
If coming for sushi try the Mark II a tuna salmon yellowtail roll with avocado, or the Barbara a smoked salmon cream cheese roll, or the Haile a crunchy roll with tuna tartare or the Rockin Shrimp an inside out tempura shrimp with cream cheese and baked shrimp with lemon butter sauce!
Northwest Grill
For Gainesville seafood try Northwest Grill. Located off of North West 39th Avenue Northwest Grill has been voted best seafood in Gainesville for the last three years!
The serve weekend brunch, lunch and dinner. For lunch specials try the fried alaskan pollack all you eat for only $12, the Thai shrimp, or shrimp salad! Or check the board for daily specials!
For dinner try the Scallops or Chicken Provencal Pasta, Sea Scallops or Cod all wild caught! For brunch try menu favorites like Shrimp and Grits, or Sunshine Benedict with crab cake, or just a traditional American breakfast!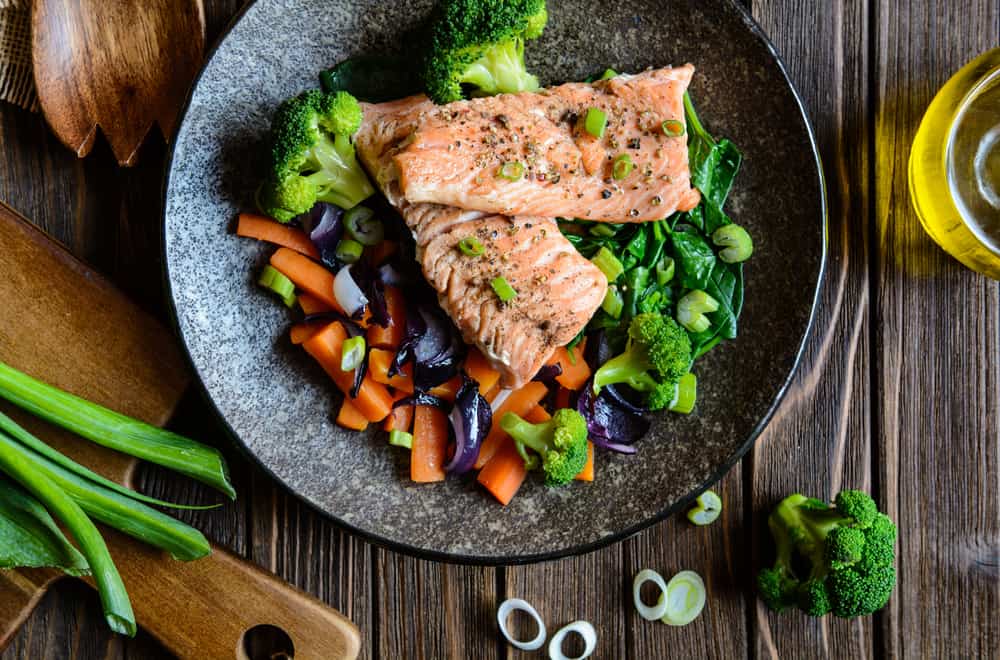 Blue Gill
Blue Gill is one of the family owned Gainesville seafood restaurants that is located near UF Health Hospital off of 13th street. They are a sister restaurant to Mildred's Big City Food and New Deal Café!
This southern inspired seafood restaurant focus on fresh seafood! They have a lunch menu consisting of tuna melt, shrimp po-boy, fish tacos and more.
For dinner try the smoked fish dip, shrimp and grits, blackened catfish or Crispy Arancini for a vegetarian mushroom risotto dish. They also have daily specials that rotate based off the chef!
They have a private spaced dubbed "the Barn" that can be rented for special events or private dining.
Halo Potato Donuts
If looking for downtown Gainesville restaurants and in the mood for donuts you must try Halo Potato Donuts! They also recently opened up a second location in Oaks Mall as well as a food truck!
Get there early as they close when they sell out and on the weekends there is always a line! The donut flavors rotate but they always have glazes, , sprinkles, Maple glaze, lemon blueberry, Florida buckeye a peanut butter chocolate and coffee crumb!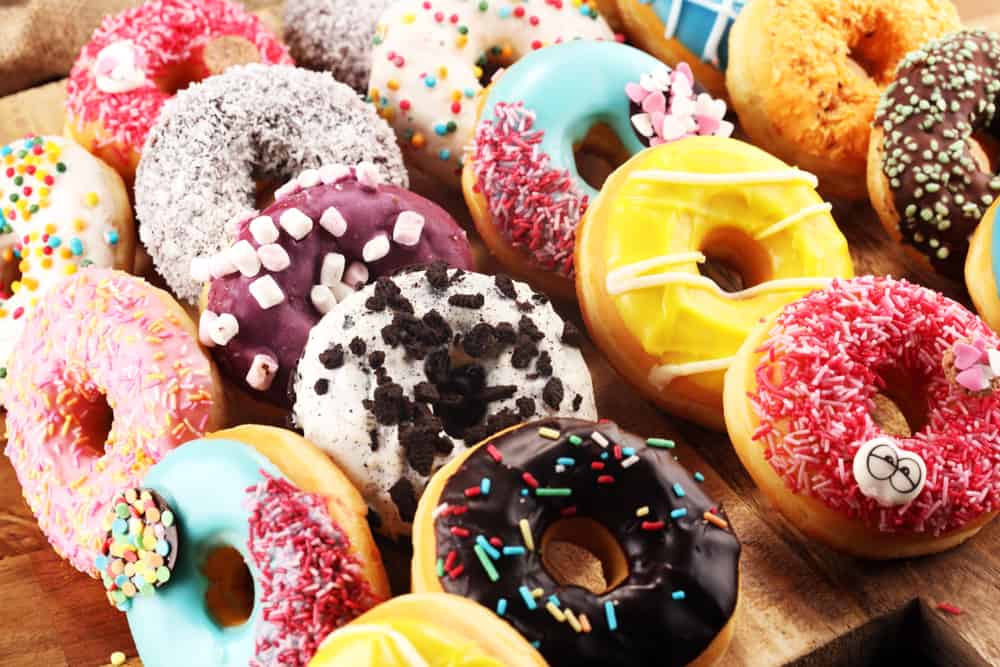 Yummy House
Yummy House is a Cantonese style Chinese restaurant located off of Archer and 34th street. If looking for the best restaurants in Gainesville serving Chinese food and dim sum, Yummy house needs to be on your list!
Founded in Tampa, this restaurant also has location in Ocala, Sarasota, and Orlando!

For the dim sum menu you can choose from small, medium, and large orders! Try the Shanghai Style Dumplings, Baked Pineapple Buns, or Baked coconut buns and Hong Kong style Egg Tarts!
For the main menu try salt and pepper tofu or calamari, cashew or almond chicken, spicy beef with hunan sauce or the sweet and sour shrimp!
Paramount Grill
Paramount Grill is one of the downtown Gainesville restaurants. This restaurants serves fine dining in a relaxed environment. Paramount Grill serves lunch, dinner and a Sunday brunch.
While the menu's often change seasonally and depend on locally sourced ingredients patrons can look forward to a delicious menu.
Try the heirloom tomato, avocado and goat cheese omelette, roasted crimini mushroom omelette, crab cake benedict or braised bison burrito. For dinner try wild caught diver scallops , pan roasted center cut Angus filet over chive mashed, or Grilled duck breast over wild mushroom ravioli!
They also have gluten-free, vegetarian and Vegan options!
Crane Ramen
If looking for the best restaurants in Gainesville for ramen head to downtown Gainesville and visit Crane Ramen! If taking a day trip to Jacksonville try the other location there!

Crane Ramen used locally sourced ingredients like vegetables sourced from 100 mile radius and everything is made in house. Enjoy bowls of ramen served with either chicken, pork, or vegetable broth each served with a variety of toppings! Or the pork buns or gyoza for an appetizer!
Crane Ramen also make delicious craft cocktails!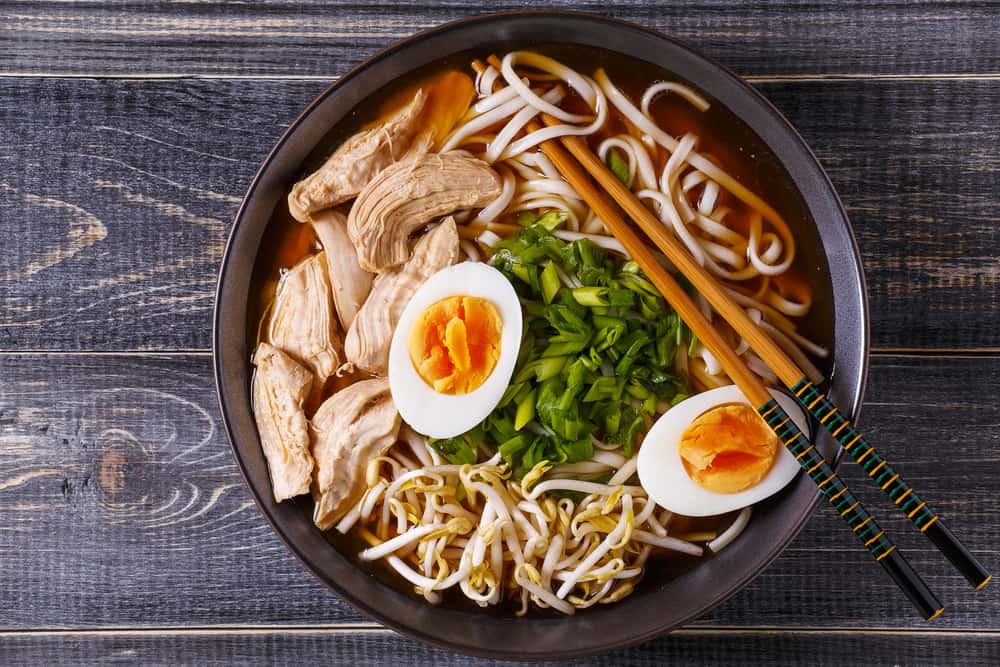 Mi Apa Latin Cafe
Mi Apa Latin Cafe is one of the paces to eat in Gainesville if looking for delicious Cuban food! The cuban food is made with authentic recipes with fresh ingredients and most important is affordable!
There are two locations one in Gainesville and one in Alachua a great place to stop for dinner after visiting one of the top springs in Florida!
Enjoy customer favorites like Elena Ruz sandwich with turkey, cream cheese and strawberry marmalade or the Cuban sandwich or try Cuban favorites like Arroz con Pollo or Ropa Vieja or vegetarian arepas!
They also serve breakfast as well as homemade juices, desserts such as flan, Tres Leches and Pastelitos Cubanos!
One Love Cafe
One Love Cafe is one of the best restaurants in Gainesville if looking for an outdoor dining experience! With a large covered outdoor dining space and picnic table spread throughout the grassy field this is the perfect brunch spot for families.
One Love prides themselves on using locally sourced ingredients and partnering with local bakeries for farm to table food. Come for live music Thursday through Sunday! They also host a farmers market on Thursdays.

They have a large menu with vegetarian options for each item like tacos with jackfruit or pulled pork, flatbreads, healthy life pasta bowl, salads, burgers, sandwiches and a full bar menu!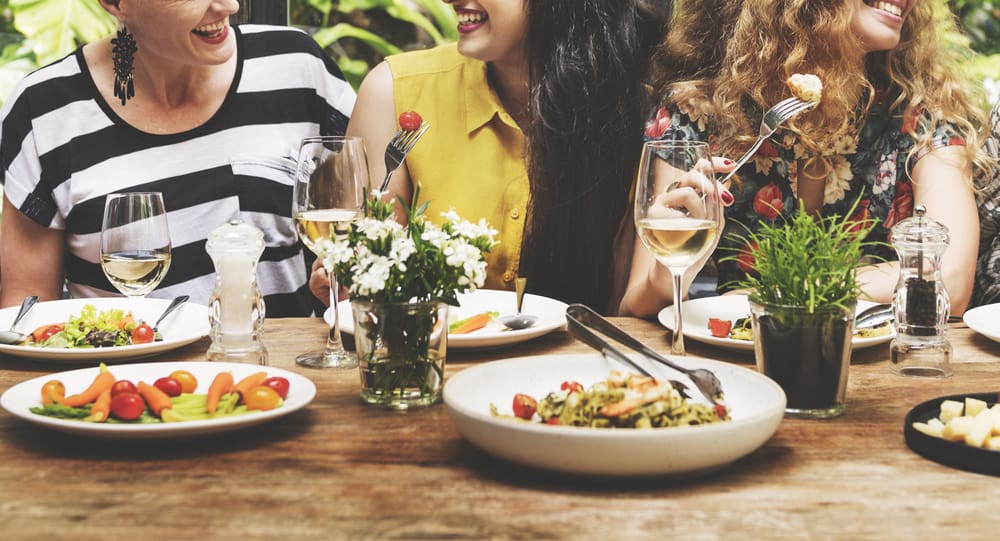 Bangkok Square
Bangkok Square is a family owned authentic Thai restaurant. They have two locations one off Archer Road and another on 39th Avenue! The dining areas are decorated with a Thai theme and cozy atmosphere.
This is one of the best restaurants in Gainesville for lunch. The amazing lunch special include a spring roll, soup, and meal for around $10!
They serve a variety of Thai curries – red, green and coconut as well as Pad Thai, Fried Rice, Drunken Noodles, Bangkok Duck, Tom Kha soup, Yum Tofu as well as a macrobiotic menu!
Save room for dessert and try the homemade coconut ice cream , Sticky rice with Mango or Thai donuts!
Beque Holic
Beque Holic is a Korean BBQ restaurant located near the University of Florida campus. This is a unique dining experience as with Korean BBQ you cook your own food at the table on a grill! Due to the unique downdraft system you smell no smoke while cooking!
Using the freshest ingredients is important to Beque Holic! They offer diners several options from an All You Can Eat combo menu, to combo menu to individualized menu options.
The All You Can Eat starts at $23 per person and includes brisket, pork belly, chicken three ways, squid, rice, soup, sanuki udon, steamed egg and fried dumplings! Don't forget the 9 free appetizers that come with each menu order!
They have vegetarian options as well like vegetable tempura and mixed vegetables for the grill!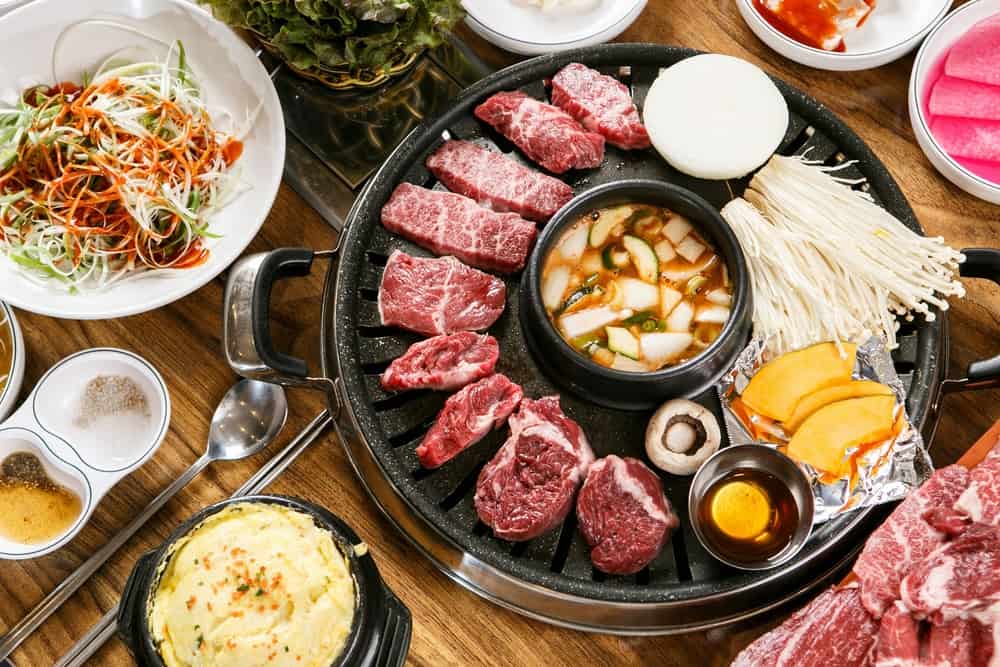 The Flying Biscuit
The Flying Biscuit the place to eat in Gainesville if looking for an all-day breakfast! Opened since 2009 Flying biscuit has an outdoor patio seating and and indoor dining.
While a chain restaurant started in Atlanta 25 years ago, each restaurant makes over 5000 homemade biscuits each week!
While they serve all the traditional breakfast favorites you have to try the famous grits, oatmeal pancakes , breakfast tacos and benedicts! They have a ton of vegetarian options such a a veggies egg scramble and a vegan tofu vegetable wrap!
Also on the menu are sandwiches like fried green tomato BLT, Hot-Lanta chicken sandwich, shrimp and grits, very berry chicken salad, burgers and more!
Mojo Hogtown BBQ
Mojo Hogtown BBQ is known for the smoked meats and whisky! This is one of the best restaurants in Gainesville if looking for BBQ. The restaurant has outdoor seating and is pet and family friendly!
Happy hour is daily from 3 pm to 7 pm and features $3 drafts, $4 crafts like Cigar City's IPA, $5 Liquor, $6 wine and $7 cocktails!
You can order your BBQ with a platter or on a sandwich and choices include pulled pork, North Carolina pork, beef brisket, smoked turkey breast, St. Louis ribs, Pit-smoked chicken, and Texas hot links.
All the sides are homemade as well like collard greens, garlic cheddar grits, mashed potatoes, mac and cheese, BBQ pit beans, hand cut fries!
Dragonfly Sushi
Dragonfly Sushi is one of the downtown Gainesville restaurants that is a modern Japanese Pub with fresh sushi! The restaurant features an interior dining space as well as an outdoor covered bar and seating!
Be prepared for a wait if coming on the weekends. Try any number of the signature rolls like Mango Tango, Volcano, Slammin Salmon, Big Boss or the Black Dragon!
Dragonfly also serves traditional Japanese menu items like Miso Black Cod, Beef Tataki, Braised Short Ribs, Tiger Shrimp Tempura, and Steamed Buns.
Don't forget a cocktail they have a large menu including Japanese whisky, Shōchū, Sake, beer, wine, and a large selection of signature cocktails like Gangster and the Geisha and Only Taimu Tell!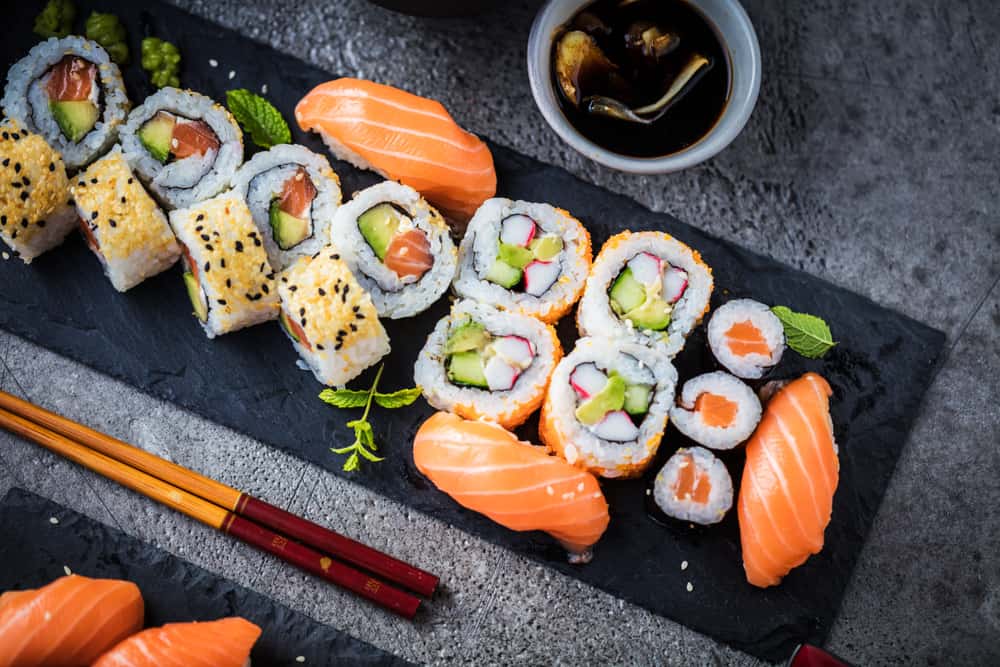 Amelia's
If looking for places to eat in Gainesville that serve Italian food head to Amelia's! This is a locally owned Italian restaurant that makes every menu item by scratch using the freshest ingredients for the last 20 years!
This is another one of the downtown Gainesville restaurants and is located behind the Hippodrome Theater!
If in the mood for delicious pasta try the Linguine with clams, Fettuccini Alfredo, Eggplant Parmigiana. Or try the Veal Scaloppini Francese, Suprema di Pollo Piccata, or Dentice Napoli with Red Snapper!
You can even check out the restaurant website fore recipes and cooking tips from the chef himself so you can make your favorite meal at home!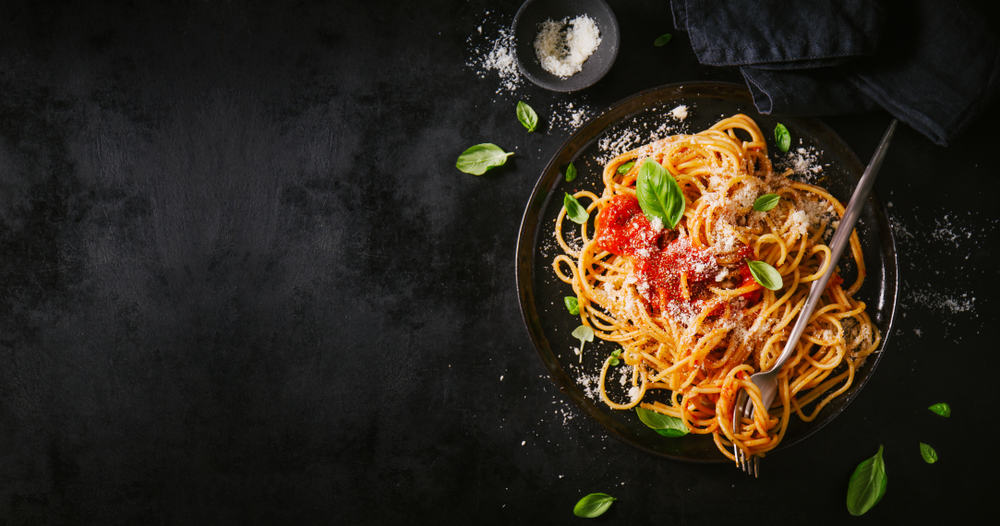 The Top
The Top is another one of the downtown Gainesville restaurants that has been around since 2000. While it caters to a vegetarian and vegan crowd they also serve dishes for meat-lovers! Come enjoy the fun atmosphere with 33 beers on taps and full cocktail menu!
For Appetizers try the Garlic and Coat or kimchi cauliflower, they have a large assortment of salads, and pastas, as well as baskets of buffalo tenders, tempeh, tofu and sweet potato fries.
They have sandwiches, burgers including a black bean and beyond meat and traditional local grass fed beef burgers!
For dessert try The Top's vegan chocolate cake or the peanut butter pie!
Did You Find This Post Helpful?
If so, we would love to keep in touch! We enjoy seeing photos and comments about your experiences in Florida! You can follow us on Instagram and we will repost your photos on our feed and comment too! Just tag us at @floridatrippers and hashtag #floridatrippers. We can't wait to see your travels!