Are you looking for the best restaurants in Daytona Beach Florida? We've got you covered! With being just an hour northeast of Orlando, and an hour South of Saint Augustine, Daytona is famous for its wonderful beaches and the Daytona 500 of course!
When visiting this wonderful city in Florida we know you will love the coast, the speedway, the museums and pier! But we also know that this is a great location for foodies. So after you explore the best things to do in Daytona, check out the 15 best restaurants in Daytona! You won't leave hungry or disappointed!
15 Best Restaurants in Daytona FL You Must Try
1. Ocean Deck Daytona Beach
Ocean Deck is known in Daytona as a place that serves serious food in a relax atmosphere. So of course it is one of the best restaurants in Daytona Beach! And better yet? It offers a fantastic beach view.
Their menu ranges from fresh seafood– the Mahi and crab legs are a must try for all seafood lovers– and also has wings, ribs, and burgers. But make sure to save room for their famous, homemade key lime pie!
Ocean Deck is where both locals and tourists come to go. It os family owned, and has live music and dancing every night of the week, so you know it is a good time! The Caribbean food and style will not leave you disappointed. You may even return for weekend Karaoke!
2. Crabby's Oceanside
Looking for the best seafood in Daytona? We will point you to Crabby's Oceanside, which is hands down one of the coolest restaurants in Daytona Beach to check out, and not just because of their famous seafood!
Guests love the indoor and outdoor seating of this restaurant: it is the perfect place to relax after a day out on the beach! And of course, the panoramic views of the surf coast don't hurt either!
From happy hour specials, to full service lunch and dinners, guests adore the fresh, local seafood here. Make sure to try their killer conch fritters and stuffed flounder. Or even try out the cajun shrimp ravioli before enjoying a piece of sea salt caramel cheesecake! And one of the best things about Crabby's? They give back to the community! So make sure to participate in the "Drink for a Cause" if you are there when they are hosting this fundraiser!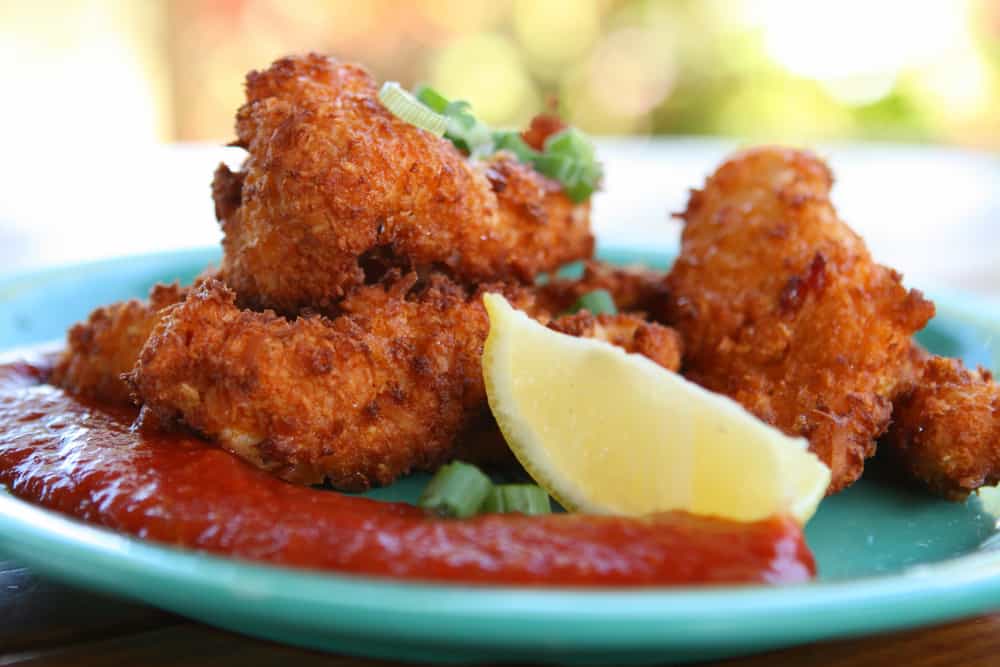 3. Fratelli's Pizzeria
Is there anything better than enjoying a huge slice of pizza after getting sunkissed on the sand? We don't think so! Lucky for all of us, there are tons of great places to get pizza in Daytona. But we want to mention Fratelli's in particular!
This family owned business brings New York styled food down to the coast! It makes it easy to get food, as you can dine in, get your pies delivered, or do carry out.
Here, the dough is made on the spot, the food is fresh, and never frozen. Plus, they offer huge portions for a cheap price! What a great way to fill any hungry tummy! Make sure to try their Greek Pizza, or maybe even add a Hawaiian calzone to your order!
4. Sushi King
Juicy seafood is a must when exploring restaurants in Daytona Beach. This is why we put Sushi King on this list! The endless sushi and hibachi of this place lets you get your bang for your buck.
With three different offers at three different prices, you can get up to 3 hand rolls of sushi plus a choice of soft drink and an appetizer.
And if you don't want to eat in, no biggie! Delivery is available by third parties, and you can take this to go. But we do suggest eating inside, as you'll want to consume as much sushi as you can! Order a Krab Rangoon and enjoy a Bahama's Roll to really put yourself on beach time!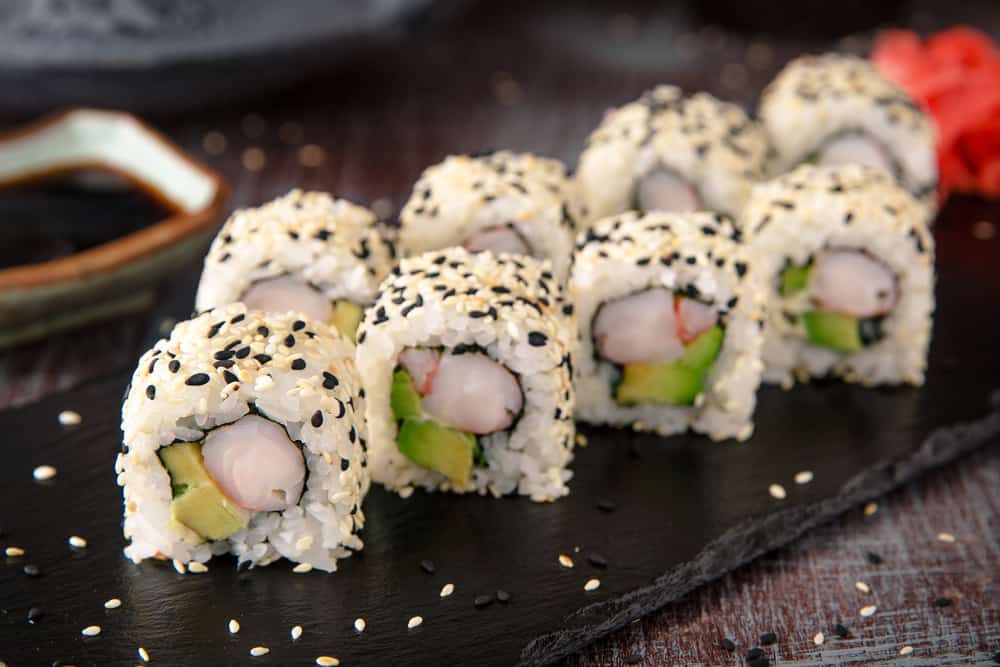 5. Tiano's
Chances are if you have looked at restaurants in Daytona Beach, you have heard some recommendations about Tiano's. Tiano's is one of those fantastic Italian joints you do not want to miss! They specalize in iconic pizza that locals and tourists love.
Tiano's has remained popular over the years changing out fresh offerings, but also keeping classic pizzas on their menu. And they love to offer you a side of fries with everything, so don't be surprised when they encourage you to bulk up your oder with some.
Tiano's is a reliable restaurant. With takeout and pickup and dining in, get your pizza hot and fast. And don't forget to try some dinner entrees if you're feeling really hungry: the stuffed shells and chicken piccata pasta is also some favorites!
6. Tia's Tacos
Mexican food in Daytona? Look no further than Tia's Tacos. Tia's is known as the heart of Daytona Beach. They make you feel like family, at Tia's, and just like if you were visiting family, you will leave nice and stuffed!
Tia's offers authentic Mexican and is one of those restaurants in Daytona Beach FL that will not break the bank for portions. Try their sizzling fajitas, or enjoy a massively stuffed burrito. But also don't forget the tacos– it is what they are famous for after all!
With vegetarian and vegan options too, everyone can enjoy a nice big meal here! Try their tamales and elote. We promise you won't be disappointed. There is no better Mexican on the coast than Tia's!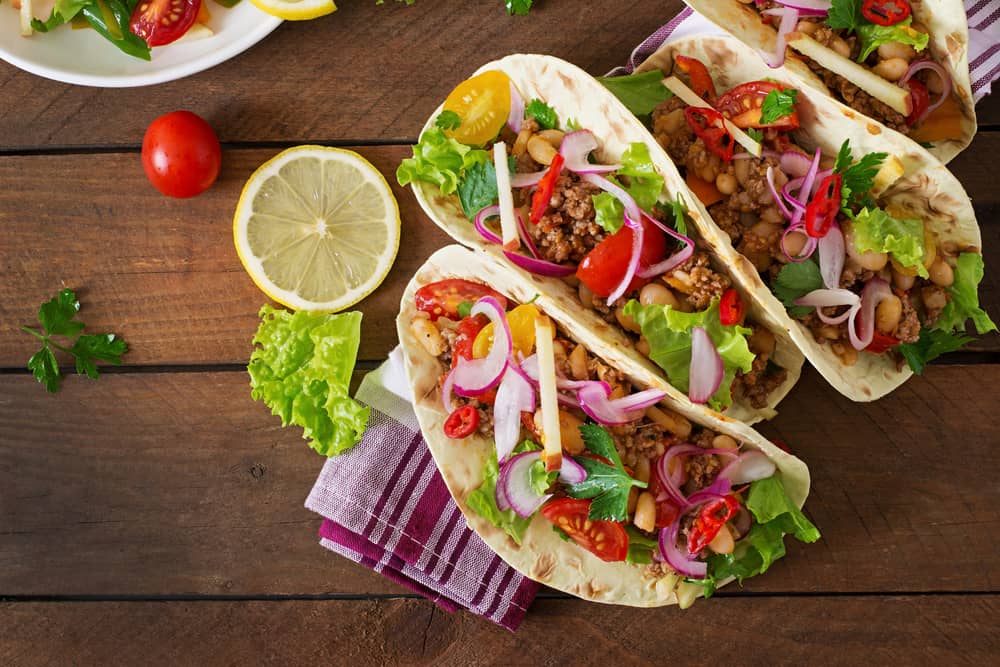 7. Boondocks
Sometimes the best restaurants in Daytona Beach also have the best views. Boondocks is one of those places! Nestled between Daytona Beach Shores and Ponce Inlet, this open-air restaurant is located on a Marina. It is a true Tiki-Bar experience.
From great food, delicious cocktails, and exceptional service, this place is always packed. Guests come by car, boat, scooters, and more! Pull up to the dock and enjoy the views and vibes here!
Peel some shrimp for an appetizer, build your own burger or pasta bowl for an entree, and enjoy key lime pie after. Just make sure to check out Boondock's famous mixed drinks too: from mixed to frozen, and classics like beer on tap, the Tiki Bar stays true to its name.
8. Aunt Catfish
Looking for down south river cooking on the coast? Check out Aunt Catfish! This is one of the most unique restaurants in Daytona Beach FL that you do not want to miss! This place is truly a southern, seafood tradition. And we promise you will get treated like family here!
Aunt Catfish's place features a "fish camp fixin's" bar, a full bar, outdoor dining, waterfront dining, Sunday brunch, and summertime entertainment, so there is never a dull moment here.
Make sure to try the unique things on the menu, like the Lump Blue Crab Cake Sandwich, or the famous fried pecan catfish! But really, what most people love are the cinnamon rolls here! Aunt Catfish is famous and has been serving these rolls for over 45 years, so top off your lunch or dinner with these rolls that will melt in your mouth!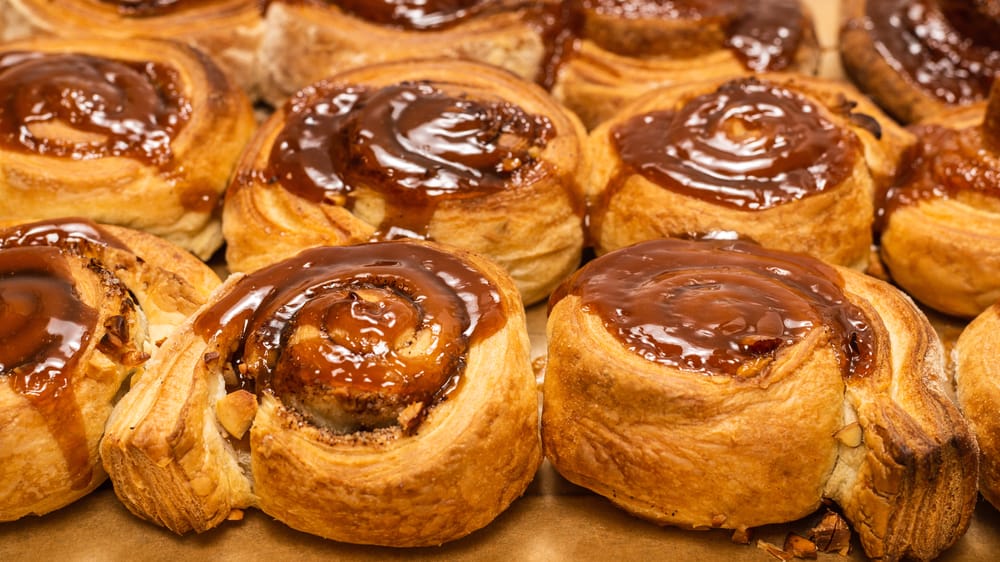 9. Takeya Japanese Steakhouse & Sushi Bar
Sometimes the best meal after a beach day is cooked and served right in front of you. That is why we wanted to put a Hibachi place on our restaurants in Daytona Beach list! In particular, the hibachi in Daytona Beach we want you to check out is Takeya.
This Japanese Steakhouse and Sushi Bar is an experience. It is like dinner and a show! The chefs cook in front of you and you get to enjoy your meal as it progresses. And you can add sushi to your meal too– that sushi bar is famous for a reason!
With Birth Month Specials, Teppanyaki, Pan-Asian Entrees and more, there is something for everyone here. Just know that these meals can be a bit pricey and can take up some time to make, so plan accordingly!
10. Charlie Horse
Casual dining can be found at its best at Charline Horse! This is one of the restaurants that is famous for its charbroiled steaks, fresh seafood, wings, ribs and ice cold bear.
Here they specialize in All You Can Eat Snow Crab, as well as iconic burgers and ribs. Charlie's has a huge local following, and tourists have flocked to Ormond Beach (which is near Daytona) to enjoy this casual restaurant.
Charlie's has been owned and operated by family for over 25 years, so you know the business and service will be great! Just make sure to also check the lunch and dinner specials that change every day: they can save you some money, but they are also typically the staff and locals favorites: Friday is fish sandwich day for a reason!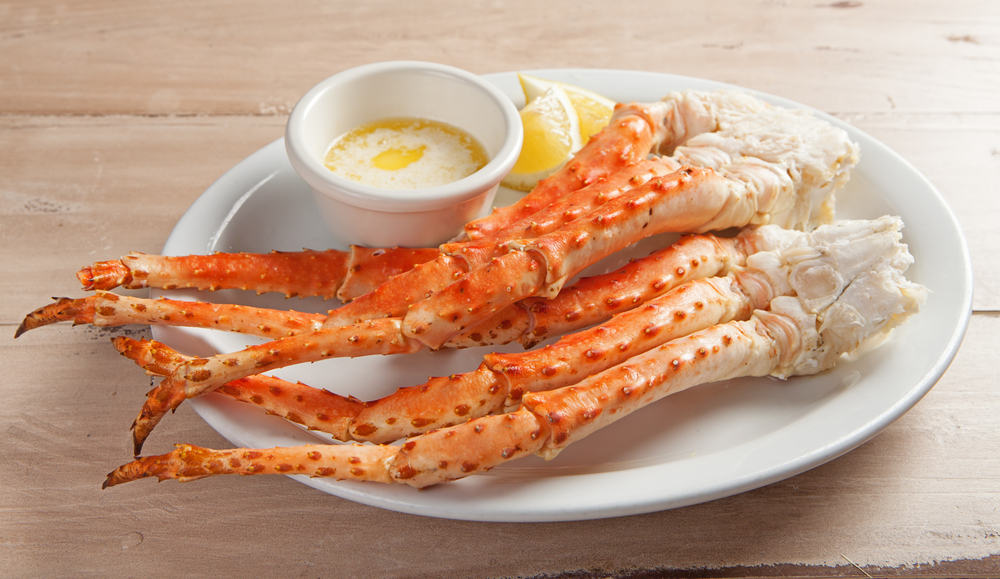 11. The Cellar
The Cellar is one of those more upscale restaurants in Daytona Beach! It is, in fact, located in the historic home of President Warren G. Harding. This building was built in 1907, but now is home to Chef Sam Maggio, who owns and operates the Cellar.
The Cellar has been recognized as the best Italian restaurant in Daytona Beach. With a more find dining atmosphere, and being located in the Historic District, this is a perfect date night experience.
The restaurant itself is intimate, and it features exquisite food in addition to a lengthy wine list. Make sure to try the Fettuccine con Salmone Affumicato and pair it with a glass of Pinto Grigio. We know you won't be disappointed! Oh! And your children have to be over the age of 8 to eat here, so make sure to check all rules before making reservations at the Cellar!
12. Sloppy Joe's
You may have heard of Sloppy Joe's before. This chain began in Key West, as a saloon! But today it is one of the best restaurants in Daytona Beach (sometimes chains can be enjoyable!)
At Sloppy Joe's, flavor is over the top! Whether they add a pound of bacon to their famous BLT, or add more liquor to their fish bowl, you'll always leave this place knowing your palate has been overly pleased!
On the beautiful Daytona Beach Atlantic Coastline, this restaurant never fails to delight visitors. We promise you'll love it! And you can visit by sea or land– just make sure to enjoy the iconic meals while there too! The Southern Most Point Burger is a must!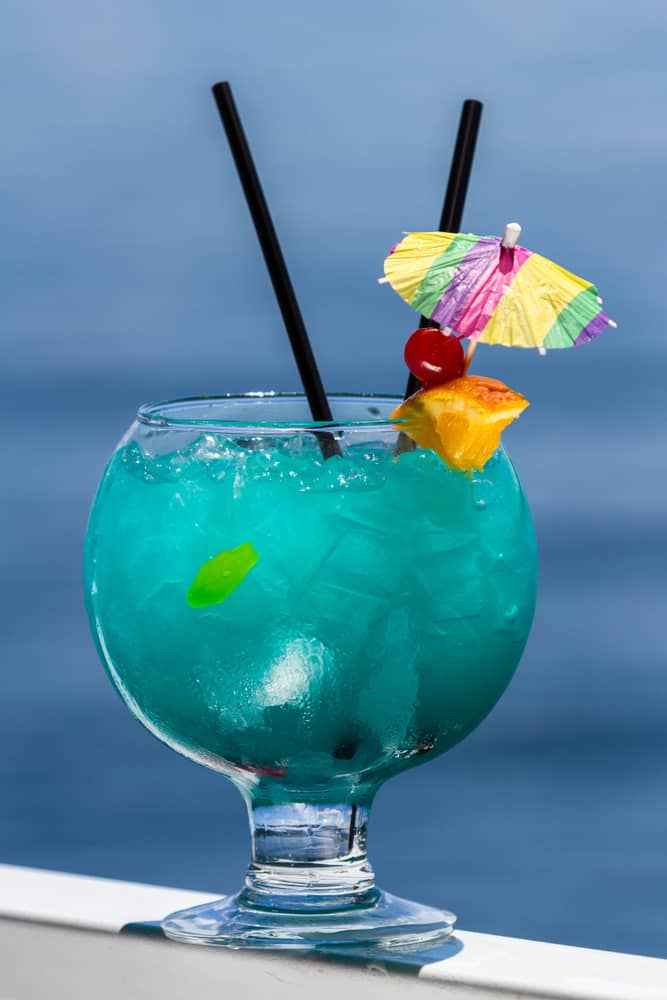 13. Hog Heaven BBQ
Hog Heaven BBQ has been one of those restaurants in Daytona Beach that has been a local favorite for over 30 years! They are locally owned and operated, and they cook their BBQ fresh EVERY DAY!
The aroma of their signature smoked brisket, pulled pork, and chicken can be smelled from the pitmaster from the beach. The southern hospitality and charm of this local joint can be enjoyed either inside or out on the patio with great beachfront views.
So sit down and enjoy some chili cheese fries, wings, or corn nuggets. Take a little Heaven home at this wonderful BBQ joint! You and your tastebuds will not be disappointed!
14. Mai Tia Bar
You know if something is named Mai Tai, then this is going to be one of those restaurants in Daytona Beach FL that features a vast bar menu! Mai Tai is a breezy, island themed bar.
This wonderful spot features fantastic bar bite such as seared Ahi Tuna, sliders, and more. The specialty elixirs, such as the Lava Flow and Freak Tiki are so popular after a long day at the beach.
In fact, this bar is tucked away in the Ocean Walk Shops. It looks over the historic Bandshell and has a beautiful view of the Atlantic. So as you enjoy your meal and views, and as the sun sets, the Mai Tai Bar is just getting started! Enjoy the food, atmosphere and live music!
15. Starlite Diner
Looking for one of those restaurants in Daytona Beach that is as "American as Apple Pie?" Look no further than the Starlite Diner! This restaurant is a beach landmark.
First, most locals love the vast menu of his diner: from cheese steaks to iconic onion rings, strawberry waffles, and must have milkshakes, there is something for everyone here. And at any time of day too!
The diner is meant to create a homely atmosphere for all customers. So whether you're enjoying breakfast, dinner or just desert, know that the locals and tourists love the food and service here. Starlite is more than a restaurant: it is a community!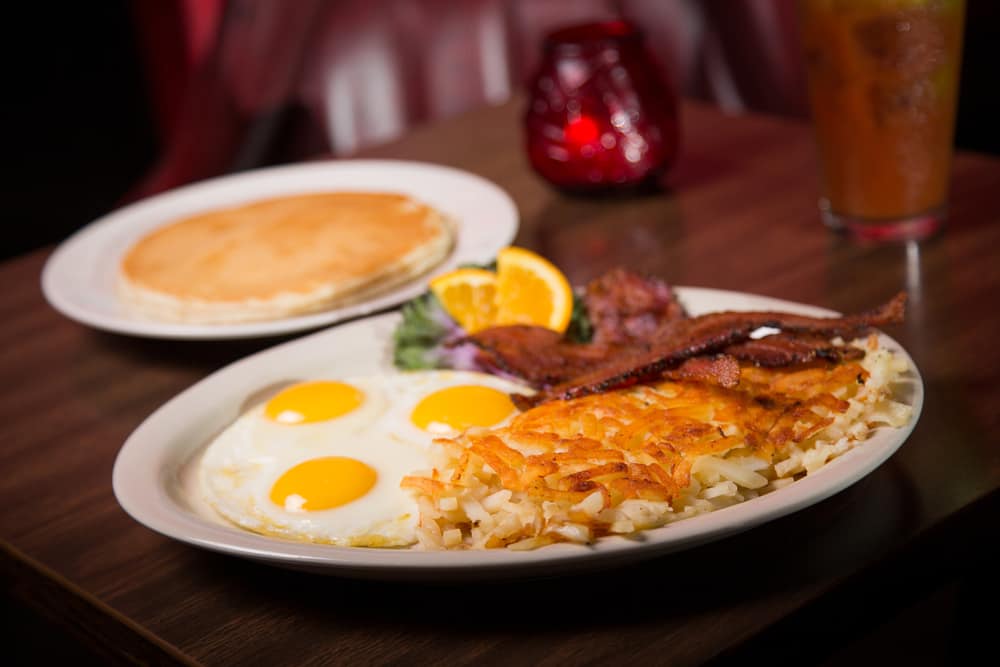 And there you have it, folks! 15 of the best restaurants in Daytona Beach! So whether you are looking for seafood, Mexican, Italian, Breakfast or anything and everything in between, there are so many options for all foodies at the world's most famous beach!