Are you looking for the best things to do in Daytona Beach Florida? We have you covered with the coolest Daytona Beach attractions for all interests!
Daytona Beach is located about an hour northeast of Orlando and an hour south of St. Augustine! Located on the Atlantic Ocean just four hours up the coast from Miami, Daytona is best known for the Daytona 500.
On our list of places to visit in Daytona Beach, you will find beaches, museums, the Daytona International Speedway, and homes of prominent figures.
From free things to do in Daytona Beach such as the boardwalk and pier to exciting race car driving we have you covered!
If you want to know more about what to do in Daytona Beach, keep reading!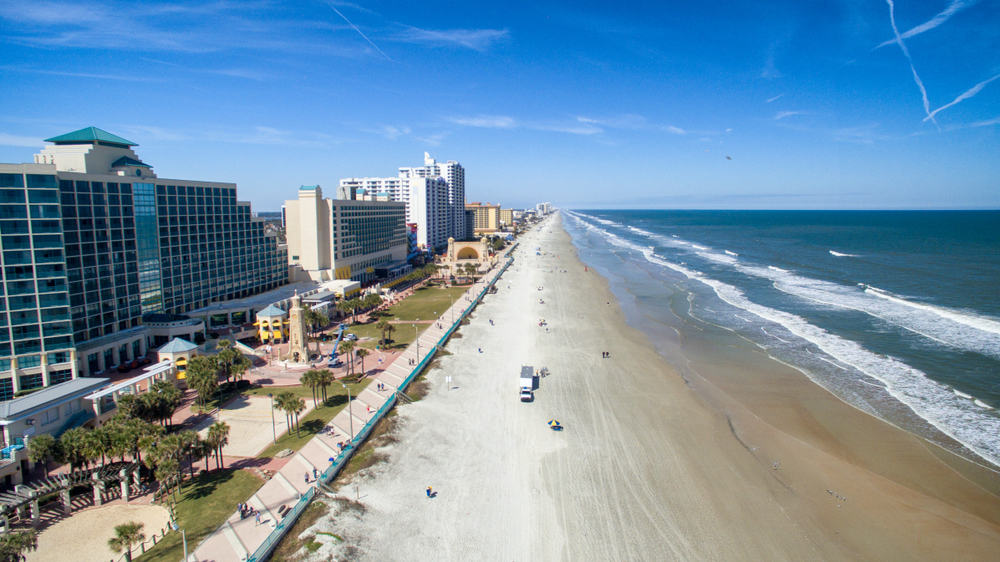 20 Best Things To Do In Daytona Beach, FL, You Shouldn't Miss
Watch a Race at the Daytona International Speedway
The Daytona International Speedway is best known for the Daytona 500 NASCAR race, if visiting Daytona Beach in February this should be on your list of best things to do in Daytona Beach!
First opened in 1959, the most prestigious race in NASCAR is held here. The Speedway also plays host to motocross, boat, and super bike races. In 2016, a $400 million dollar renovation took place to make the Daytona International Speedway more fan-friendly.
Check the website as the Daytona International Speedway is constantly hosting activities in Daytona Beach such as car shows, social gatherings, and music festivals! The Country 500 music festival is held over Memorial Day weekend and Welcome to Rockville is held in May.
Daily tours are also offered and take about an hour. The Motorsports Hall of Fame of America is also headquartered here and can be toured for an additional fee!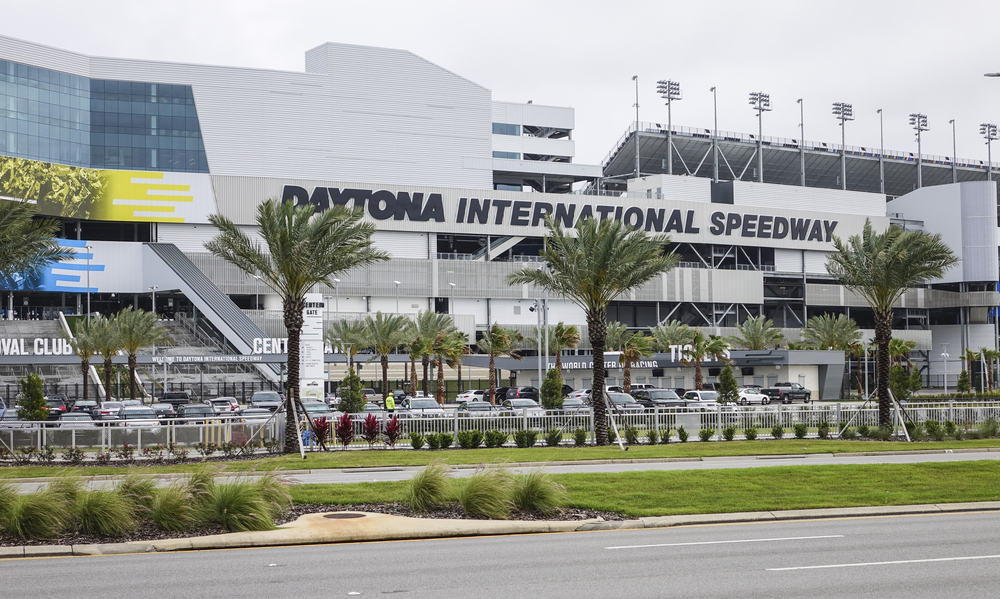 Stroll the Daytona Beach Boardwalk and Pier
If looking for things to do in Daytona Beach with kids head to the Daytona Beach boardwalk and pier! The boardwalk is a family-friendly attraction that is part amusement park with a giant Ferris wheel, video game arcade, and some of the best restaurants in Daytona Beach!
Across the street from the Boardwalk is Ocean Shoppes a brightly colored building that can't be missed and is home to a ton of restaurants and shops. Also, across the street is Screamers Park, where you can enjoy some thrilling rides!
There are live concerts throughout the year and fireworks every Saturday night from Memorial through Labor Day! This is one of the things to do in Daytona Beach at night.
The Pier at over 1000 feet is another free thing to do in Daytona Beach. After a day of fishing, head to Joe's Crab Shack or the new rooftop bar to watch the sunset!
If visiting in October, check out Biketoberfest!

Have a Treat at Angell and Phelps Chocolate Factory
Who doesn't love free things to do in Daytona Beach when that means visiting Angell and Phelps Chocolate Factory?
You can take free guided tours of the chocolate-making facility and end the tour with a free sample of their homemade artisan chocolate! The tour takes about 30 minutes and is offered several times a day Monday through Saturday!
Started in 1925 by two women Riddell Angell and Cora Phelps, in Mackinac Island, Michigan, after World War I, they moved their chocolate factory to its new home in Daytona Beach, Florida.
This chocolatier still makes chocolate the same way they did in 1925! Take a step back in time when you tour the factory!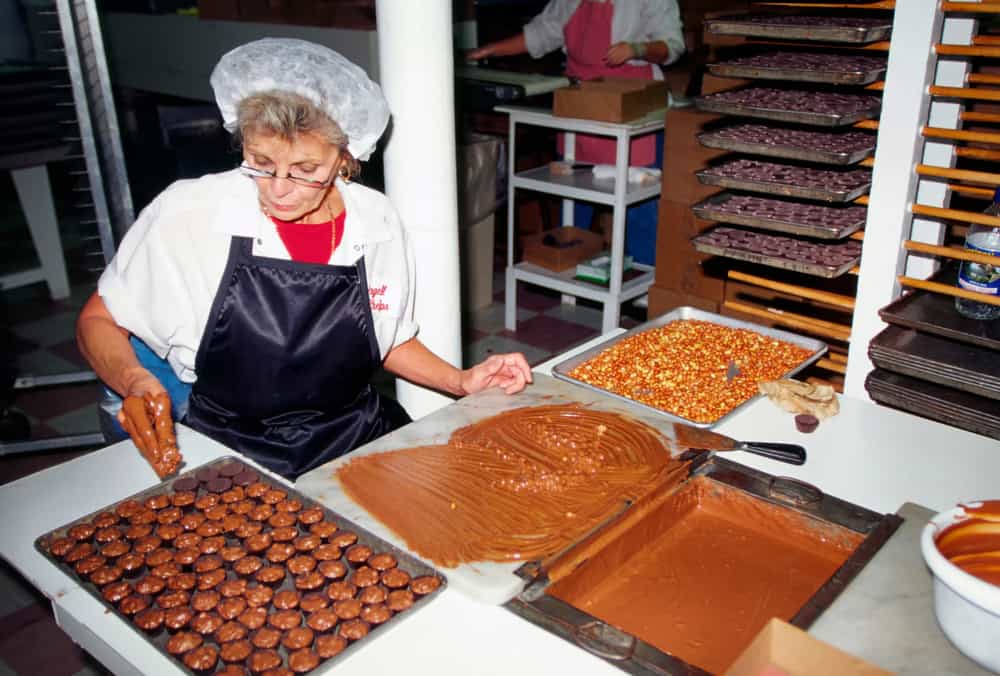 Visit the Halifax Historical Museum
The Halifax Historical Museum is located in the former Merchant Bank building. It opened in 1984 and if you want to look at historical exhibits, this is one of the best indoor activities in Daytona Beach.
The museum shows the history of Daytona Beach with an introductory film, pictures, and a World War II exhibit. From the first Native American settlement to European Explores and current life, you see the historical side of Daytona Beach.
On Thursdays, the Halifax Historical Museum is one of the great free things to do in Daytona Beach.
Relax at Daytona Beach
No list of things to do in Daytona Beach, Florida, is complete without a trip to the iconic Daytona Beach! This is more than just a spring break destination! With over 35 miles of white sand Atlantic beaches, you will have plenty to explore!
Daytona Beach is called "The World's Most Famous Beach." Known for its wide, soft white sand beach, since the 1900s, it has been a mecca for beach-goers. At low tide, it can reach 500 feet wide!
Some Daytona Beaches like Ormond Beach are even car friendly, meaning you can drive onto the sand! Convenient for families!
From action-packed beaches complete with splash parks, a boardwalk, and a pier to quieter beaches, there is a beach for everyone!
Get an Adrenaline Rush at Daytona Beach Zip Line Adventure
If you are looking for a unique and thrilling activity, Daytona Beach Zip Line should be on your list of the best things to do in Daytona Beach. With 10 zip lines and 40 aerial games located in Tuscawilla Park, there are two courses to zip line!
Course one is a little easier with ladders, wooden bridges, and tight ropes while course two challenges with higher zip lines and obstacles. There is even a Big Zips section with 5 zip lines as high as 45 feet and 500 feet long!
Attend a Game at Jackie Robinson Ballpark
Jackie Robinson Ballpark was named after baseball player #42 Jackie Robinson in 1989. First opened in 1914, the ballpark was the first Florida baseball field to allow Robinson, a black baseball player, to play in 1946. It was during a spring training game between the Montreal Royals and the Brooklyn Dodgers.
The baseball park is now home to the minor league team Daytona Tortugas since 1993! The Bethune Cookman Wildcats also use the baseball park!
If in town for a game, a visit to the Jackie Robinson Ballpark should be one of the things you do in Daytona Beach! The ballpark is considered to be the best minor league stadium!
While there, visit the Jackie Robinson Interactive Museum to learn about the history of baseball and how Jackie Robinson influenced baseball by breaking the color barrier in sports!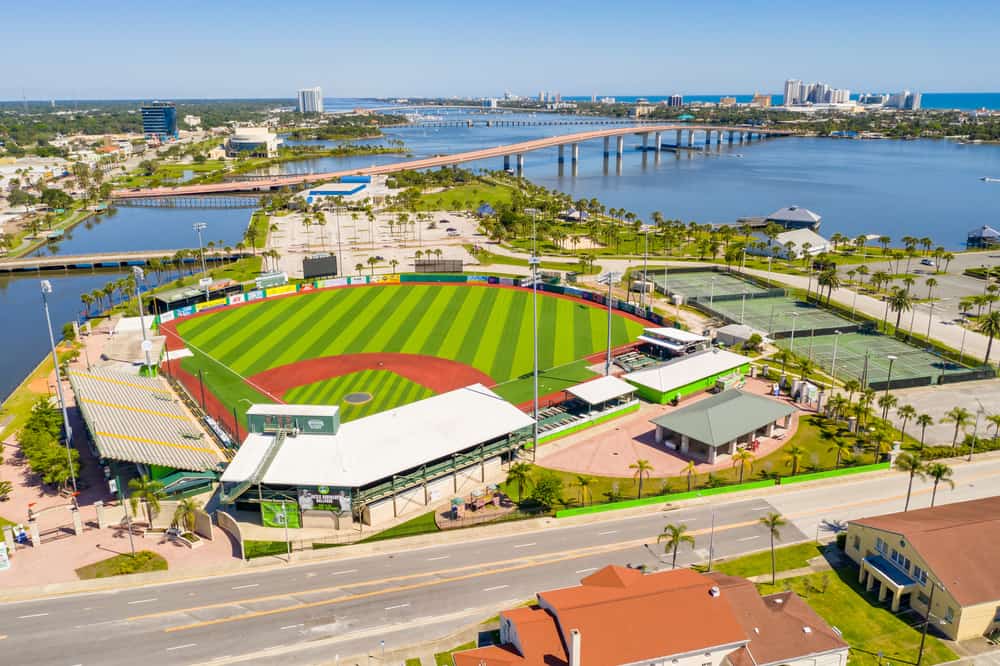 Visit the Museum of Art and Science
The Museum of Art and Science is a great educational attraction in Daytona Beach. Known as MOAS, it was founded in 1955. The museum features a large collection of African, American, and Florida arts. There are several museums on site for different educational places to visit in Daytona Beach.
One of the best things to do in Daytona Beach with kids is the Charles and Linda Williams Children's Museum, a hands-on science museum that caters to children. Interactive exhibits include a racetrack, light microscope, and tennis ball launcher.
The museum is also home to the Lohman Planetarium which opened in 1971. It hosts a laser rock concert, films, and programs under its 40-foot domed 94-seat theater.
The Cici and Hyatt Brown Museum of Art is home to the largest collection of Florida art with 2,600 pieces!
Climb the Ponce Inlet Lighthouse
For those wanting an eagle-eye view of Daytona Beach, head to Ponce Inlet Lighthouse. At 176 feet, it is the tallest lighthouse in Florida! Located about 10 miles south of Daytona Beach, it is worth the drive!
The lighthouse was built in 1887 and has served as a guide light to sailors for over 100 years!
The Ponce Inlet Lighthouse is for the adventurist looking for things to do near Daytona Beach. Climbing the 203 steps to the top will leave you with stunning views often being able to see up to 20 miles away on a clear day!
This red brick lighthouse is also home to a museum and nature trails. Don't miss out on one of the best activities in Daytona Beach!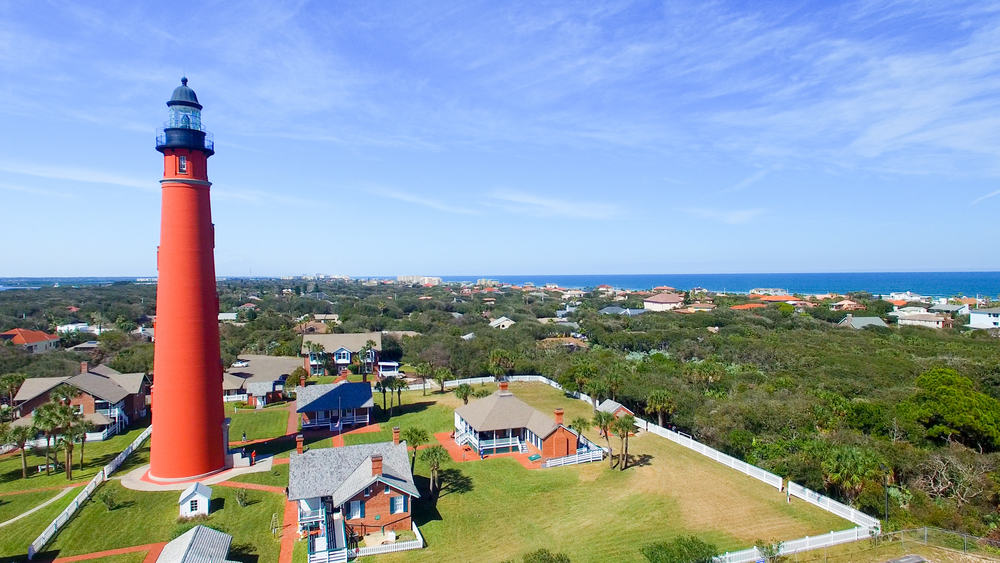 Learn at the Marine Science Center
If wanting to learn about marine science, the Marine Science Center is a great thing to do in Daytona Beach. In the 5,000-square-foot visitor center, you can explore the marine life of Volusia county.
At this interactive experience museum, visitors can see sea turtle and bird rehabilitation, attend a teaching lab, or visit an art gallery.
You can also feed stingrays, octopus, and seahorses during live animal presentations! How cool is that?!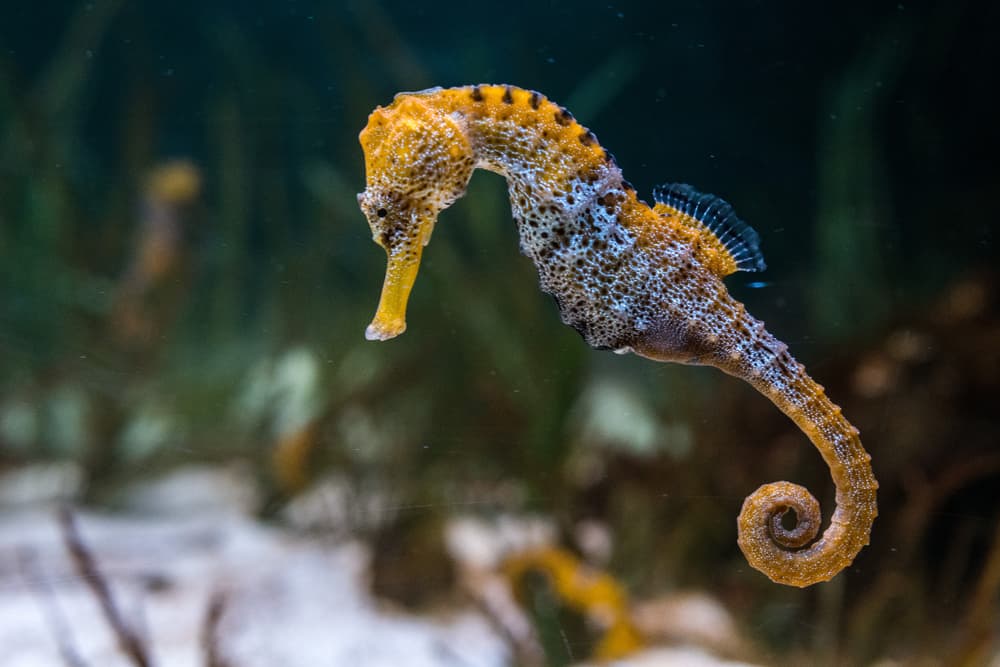 Admire the Casements
The Casements is the former home of John D. Rockefeller. The name stems from the window "casements," a prominent feature of the home. Located in Ormond Beach, it is on the National Register of Historic places and should be visited by those looking for things to do in Daytona Beach.
Open Monday through Sunday, you can take a tour of both the home and gardens. The home was built in 1913.
Rockefeller contributed greatly to the history of Florida, building a Junior College and school house.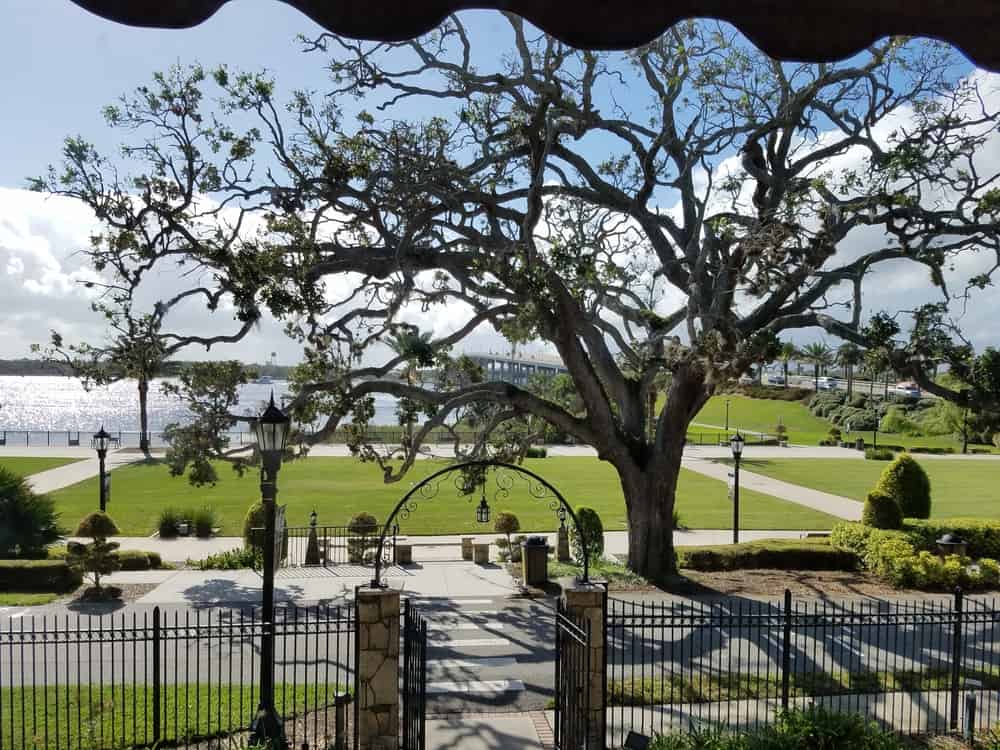 Tour the Stetson Mansion
If wanting to visit another historic Florida home, the Stetson Mansion should be on your list of things to do in Daytona Beach. Just 25 miles from the city, it was built in 1886 for John Stetson. It is the only Gilded Age mansion.
It is the "largest, grandest, most historic home" built before the 20th century. This was also the first home in Florida with indoor plumbing and electricity put in by Thomas Edison himself! Henry Flager even built a private railroad stop to the Estate!
If in Daytona Beach during the holiday season, a visit here is a must as it is fully decorated for the Holidays Christmas Spectacular!
As a private residence, guided tours are required to visit and are offered from February through September.
Enjoy a Unique NASCAR Driving Experience
The NASCAR driving experience is one of the most fun things to do in Daytona Beach. For those looking for speed, you can race at the Daytona International Speedway around the 2.5-mile track.
For those looking for the ultimate NASCAR driving experience, you can race a real NASCAR from 5 to 48 minutes of track time with speeds up to 170 miles per hour! OR you can do a ride along where professional drivers race you around the track! For those young riders the track offers a junior ride along!
This is a great thing to do in Daytona Beach if looking for an adrenaline rush!
Ride Hopcycles
If looking for unique things to do in Daytona Beach, check out Hopcycles. Hopcycles is a pedal bus offering tours around the city. These 15-person pedal bikes are great for pub tours or wine tours of the city.
The driver acts as a tour guide while you can bike or relax (as only 8 passengers have to bike) while having a drink and sightseeing!
Rates start at $200 for a one-hour tour, perfect for groups of friends visiting Daytona Beach for spring break, or bachelor and bachelorette parties. Even families looking for a fun day out will love this!
See the Mary McLeod Bethune Home
The Mary Bethune Home is located on the campus of Bethune-Cookman University in Daytona Beach. Mary Bethune was an African American civil rights leader. The white two-story home was built in the 1900s and is now a museum.
If looking to visit a museum, the Mary Bethune Home should be on your list of things to do in Daytona Beach. Known as "the Retreat," the home has her original library and personal effects to view and learn about her history as a civil rights leader who met with many figures in the home.
Admire the Basilica of Saint Paul
The Basilica of Saint Paul is one of only two Basilicas in the state of Florida. It was Pope Benedict XVI who designated this church as the 60th Basilica in the United States.
This church should be on a religious visitor's things to do in Daytona Beach. The church has been around for 125 years and was home to the first Catholic family in the city who moved here from Germany in 1881.
This is one of the perfect attractions in Daytona Beach for anyone who loves architecture mixed with rich history.
You can still attend mass here weekly.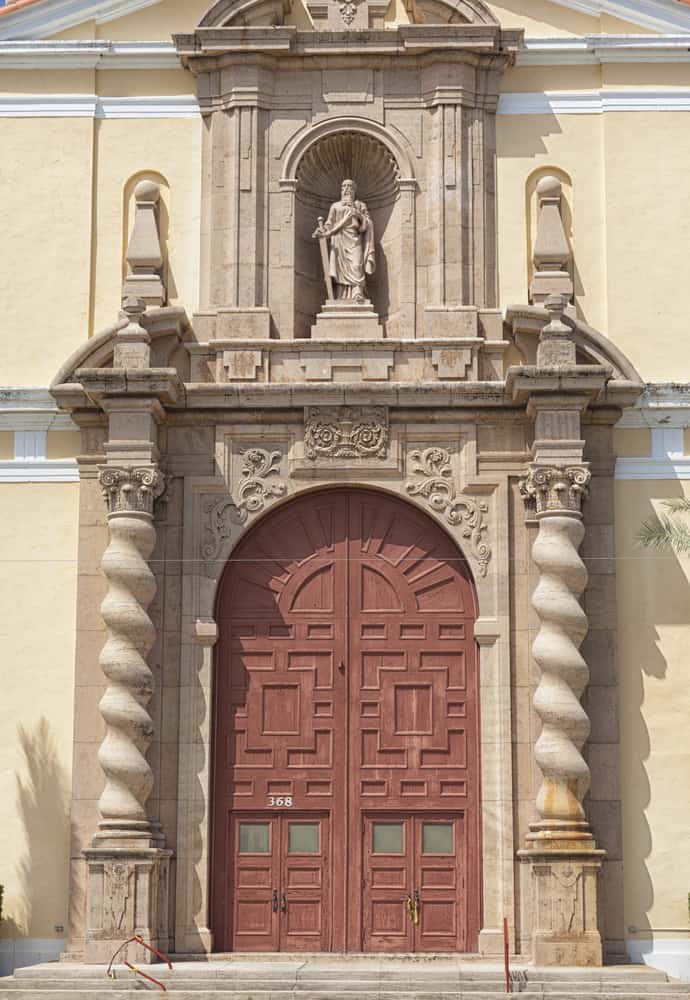 Get a Drink at Daytona Beach Brewing Company
If visiting a brewery is a must on your list of things to do in Daytona Beach, head over to Daytona Beach Brewing Company! Located just one mile from Daytona International Speedway, you can enjoy craft beer!
This tap room is a family-friendly thing to do in Daytona Beach. And even offers tours of the brewing production. Bar snacks are served and several local restaurants deliver food to the brewery. Check their current taproom list for what they are brewing!
This is one of the best things to do in Daytona Beach for adults who love sampling local beers when they travel.
Have Fun at Daytona Lagoon
If you are looking for fun things to do in Daytona Beach with kids, you need to head over to the Daytona Lagoon water park! This attraction is awesome for all ages.
There are a number of cool water slides with different levels of thrill. There is even a 50-foot tall racing slide. If you want something a little more chill, float on the Pelican's Drift Lazy River.
The Castaway Children's Play Area is perfect for toddlers while older kids can have fun in the Treasure Lagoon Wave Pool.
There are plenty of food choices at the park as well as a bar.
This is so much more than a water park! Daytona Lagoon's Fun Park adds to the excitement with go-karts, mini golf, laser tag, bumper cars, and more! The indoor and outdoor activities ensure you can have fun even if it rains.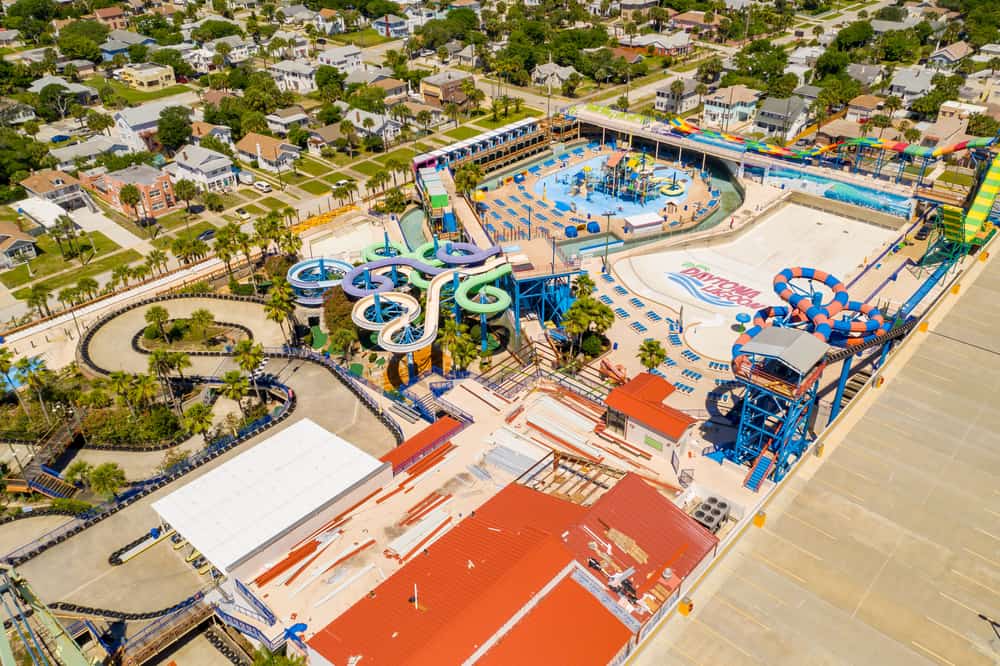 Dine at Caribbean Jack's
Caribbean Jack's is one of the most popular restaurants in Daytona Beach. You will leave satisfied after a delicious seafood meal.
The restaurant is right on the water so if you eat outside, you will have views of the marina. There is also live music to add to the vibe.
The menu is full of tasty choices including crab stuffed avocado salad, Mahi BLT, seafood broil, and many other fish dishes. There are also a number of fruity and tropical cocktails to try.
Save room for dessert! You can snack on Key lime pie or a big shareable bananas foster or brownie bliss.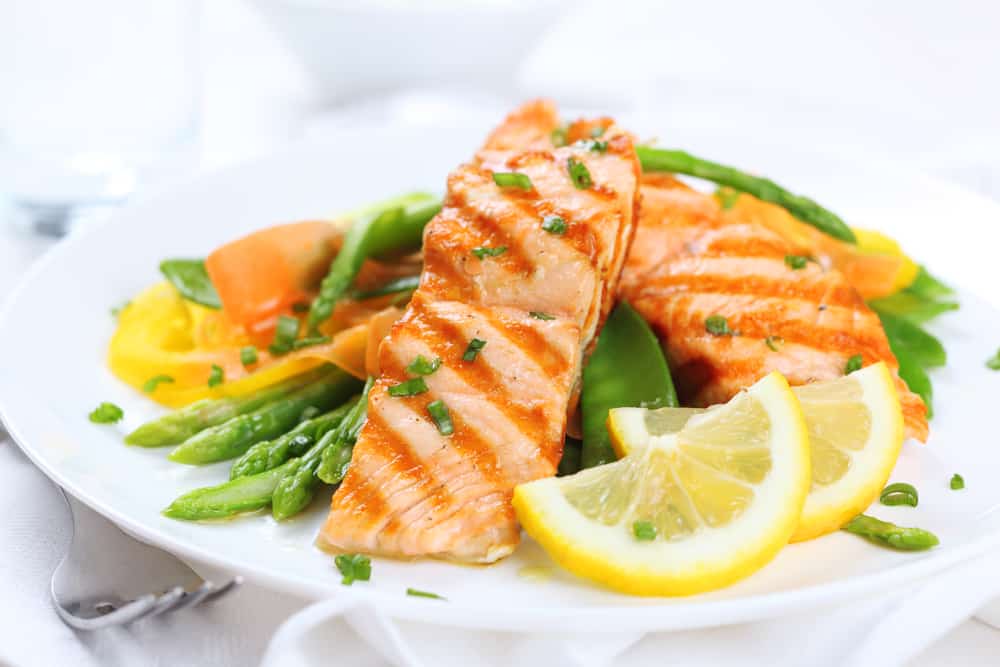 Play a Round at Congo River Golf
If you love the idea of playing miniature golf while being able to hear the sound of the ocean, then Congo River Golf is the place for you. Located just a few minutes from the water, this 18-hole course has a fun theme.
You will feel as if you have crash landed in the Congo jungle as you play holes with caves, waterfalls, and rainforest vibes. There is also an alligator pit on the property which adds to the excitement.
For more fun, there is a gem mining area and an exploration game with treasure hunting. This is one of the best Daytona Beach attractions for families.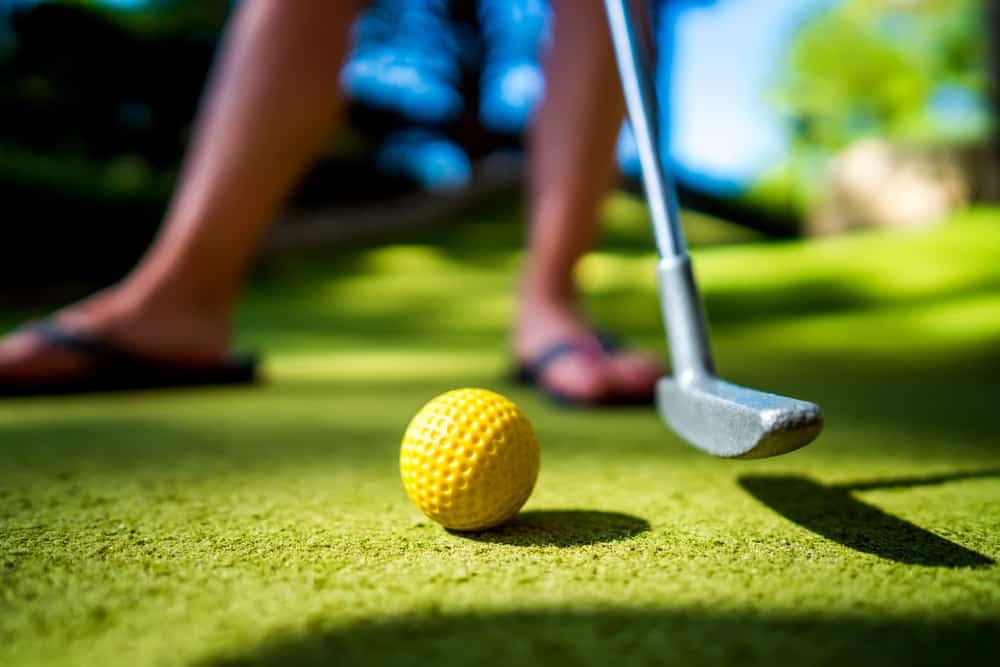 Did You Find This Post Helpful?
If so, we would love to keep in touch! We enjoy seeing photos and comments about your experiences in Florida! You can follow us on Instagram and we will repost your photos on our feed and comment too! Just tag us at @floridatrippers and hashtag #floridatrippers. We can't wait to see your travels!