Are you ready to start your day and looking for the best places for breakfast in Naples, Florida? Look no further! We've got a list of delicious breakfast places in Naples that will fuel you up for a fun day ahead.
Florida restaurants have the luxury of easily accessing lots of fresh fruits and veggies, which make their way into many delicious meals.
Whether you're looking for clean, vegan eats or want to indulge in plenty of pancakes smothered in butter, you can find it all in Naples, Florida. Maybe you want a quick, cheap bite before work, maybe you're on vacation with little ones, or maybe you're headed to a boozy brunch with friends.
No matter what your plans are, breakfast is the most important meal of the day! You'll need your energy for all of the fun things to do in Naples.
There are so many great restaurants for breakfast in Naples that it can be hard to choose! However, we have narrowed it down to a list of places that are loved by visitors and locals alike. From traditional to eclectic, you're sure to have a delicious breakfast in Naples.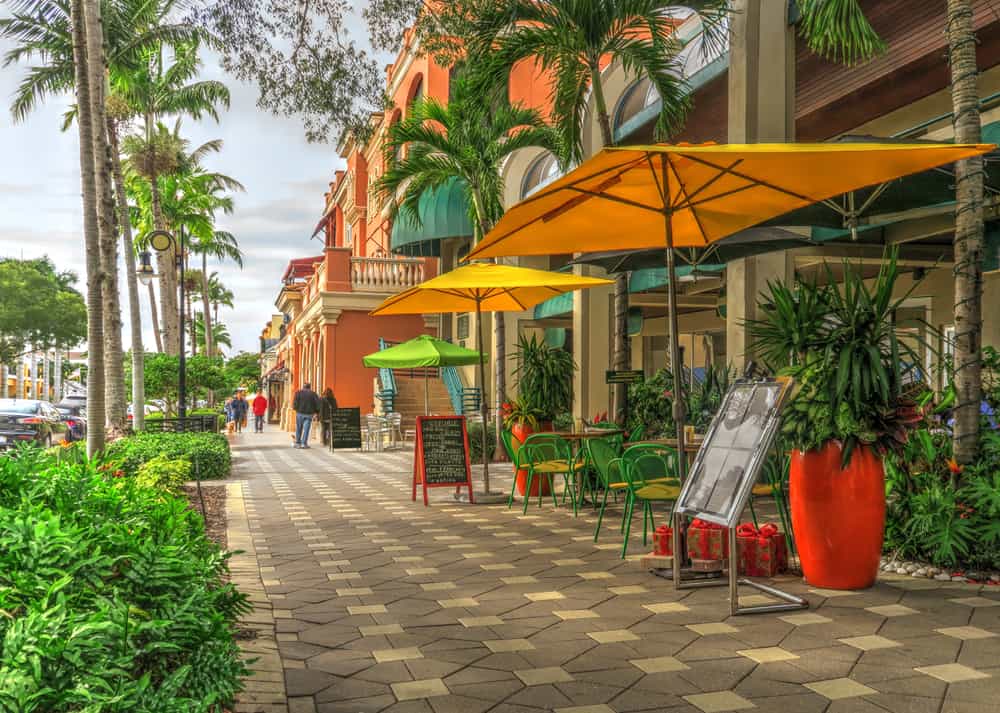 12 Best Places For Breakfast in Naples, Florida
Jane's Cafe on 3rd
Jane's Cafe on 3rd is one of the go-to places for brunch in Naples, Florida. Located in the historic downtown area, Jane's Cafe offers a slightly English-inspired vibe with all of our favorite American classics.
Dine al-fresco under brightly-colored umbrellas as you enjoy champagne cocktails in the English Gardens or the Courtyard Patio.
Jane's Cafe strives to use fresh ingredients and will locally source food whenever possible. In true Florida fashion, some of the favorite items at Jane's include crab cakes and the lobster omelet. Other favorites include the french toast with fresh berries and eggs benedict. If you're really hungry, try the "British Breakfast-Fit For a King"!
With its beautiful setting and yummy all-day breakfast, it's no wonder Jane's Cafe on 3rd is a local favorite spot for breakfast in Naples.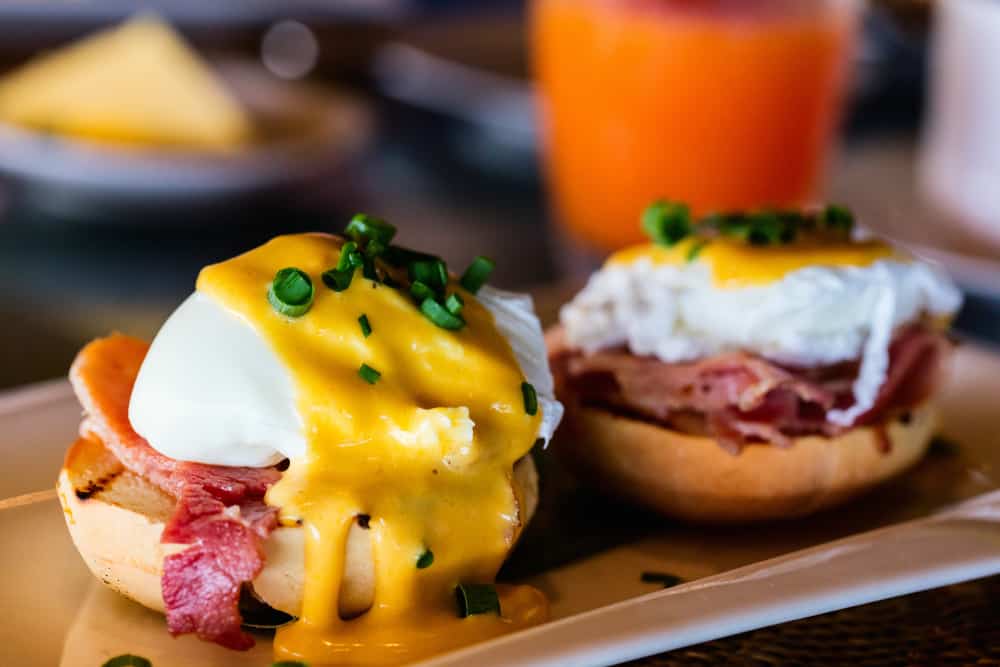 Lake Park Diner
For one of the best farm-to-table breakfast places in Naples, head to Lake Park Diner. Their motto is "the diner with a conscience", and they live up to it, using sustainable and organic ingredients.
Lake Park Diner uses cage-free eggs in all of their meals, so enjoy a veggie omelet or a breakfast panini. Their yogurt bowl and avocado toast dishes are vegan, and their "quinoa scramble" is gluten-free.
However, it is still a diner after all, and their delicious milkshake options are vast. You can mix breakfast and dessert by ordering the "cereal super shake", which consists of Fruit Loops, strawberry milkshake, and a glazed donut.
Lake Park Diner's weekend brunch menu also features a bottomless mimosa and Bloody Mary bar! It's a great place to catch up with friends over breakfast in Naples.
Sails
If you're feeling fancy, head to Sails Restaurant on 5th Ave. for one of the best champagne brunches in Naples. Every Sunday, Sails offers an unlimited brunch that is worth the money.
With French and Italian inspiration, Sails is a fine-dining seafood restaurant. Their brunch menu includes items such as "Crab Benedict", oysters, mussels, and tuna tartare with avocado mousse. It is a course-by-course meal, with dessert at the end.
The unlimited brunch also includes unlimited champagne, wines, pastries, and donuts!
Reservations are recommended for this elegant breakfast in Naples.
This is also one of our favorite seafood restaurants in Naples!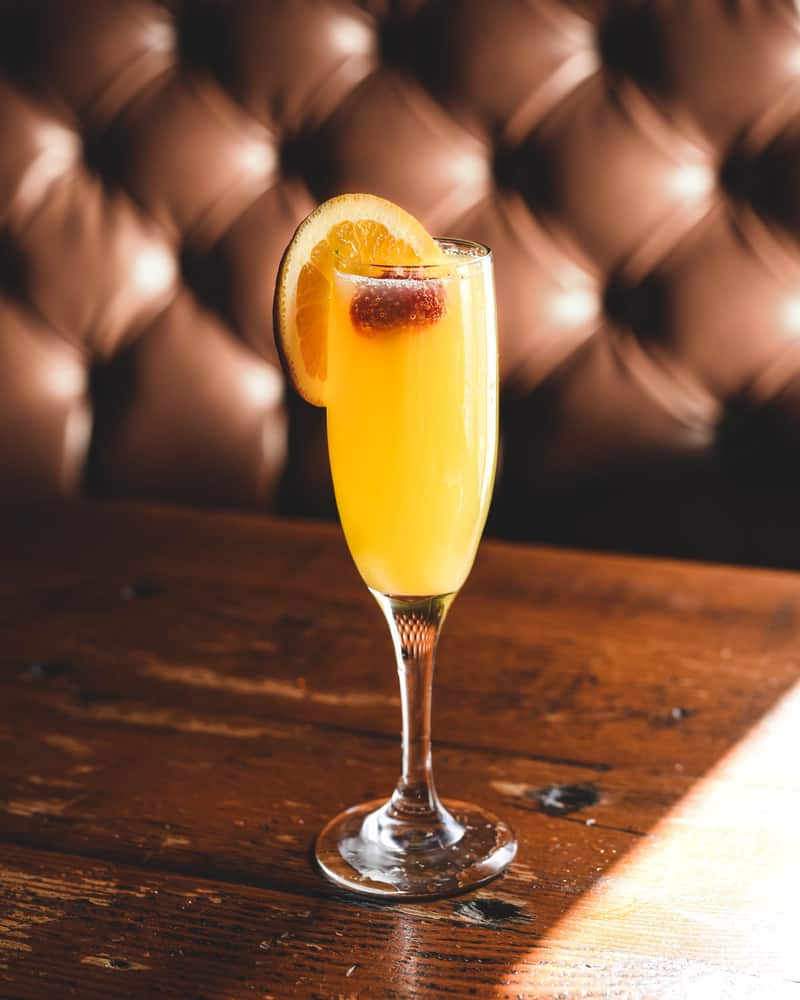 First Watch
This popular Florida-based chain restaurant actually provides some of the best breakfast in Naples. Even though First Watch is a chain, it still manages to have a cozy feel and friendly staff.
First Watch is known for its "Million Dollar Bacon" and other classics such as waffles and "Floridian French Toast". There's a wide variety of omelet and frittata options, and if you're looking for something on the healthier side, try the avocado toast or the "A.M. Superfoods Bowl".
Located on Banyan Boulevard, the Naples location also provides a lovely view of the marina. Sip a coffee, read the paper, and enjoy the best chain restaurant breakfast in Naples.
EJ's Bayfront Cafe
EJ's Bayfront Cafe has been proudly named Yelp's the #1 Best Breakfast, Lunch, and Brunch Restaurant in Naples, Florida. Located in the downtown area, EJ's really does serve up an excellent breakfast in Naples.
This small, casual dining spot offers up eggs in all ways- benedict, scrambles, skillets, or any other way you'd like. Other highlights include biscuits and gravy and banana-stuffed French toast. Try a fun take on a mimosa, like blueberry or raspberry!
EJ's Bayfront is popular amongst locals and tourists alike. Be prepared to wait in line if visiting on the weekend! But you can wait in line with your four-legged friends, as EJ's Bayfront Cafe is pet-friendly.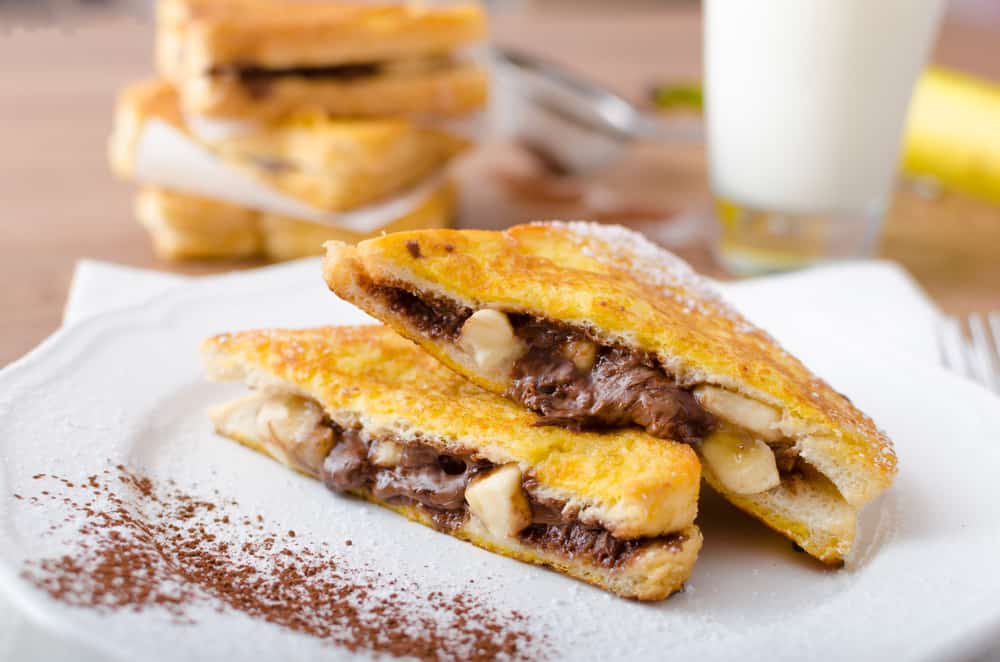 Goldies
Goldies on Taylor Road is a Naples breakfast staple, and for good reason. For a budget-friendly breakfast in Naples, Goldies offers appetizing options. You can get a delicious breakfast for under $10!
Goldies has the feel of an old-school diner. Since 1999, Goldies has had all of your traditional breakfast favorites: hash browns, egg sandwiches, waffles, and pancakes. (Today many of the options can be altered for vegetarian or vegan customers.) They make their own strawberry jam and peanut butter!
If you're feeling brave, try the "Ultimate Breakfast" consisting of four eggs, half an order of French toast, a biscuit topped with gravy, potatoes, bacon, and sausage. (If you're not feeling brave, feel free to share with a friend.)
The Cafe on 5th
The Cafe on 5th Avenue was opened by a Danish family in 2009, and they've been offering a delicious breakfast in Naples, Florida ever since. Inspired by their Scandinavian roots, The Cafe blends European and American classics in a quaint, relaxed indoor space with sidewalk seating.
The Cafe serves up an excellent selection of egg dish options, as well as "healthy bowls" such as "Ironman Oatmeal" and an acai bowl. They have homemade muffins, scones, and bagels, or if you want something on the sweet side, mascarpone-filled crepes. However, the most popular items are the "Avocado Smash", which features a whole avocado topped with lemon, feta, and poached eggs, and the burrata-avocado and egg sandwich.
Enjoy your breakfast with a strong cup of coffee from under the umbrella of one of the sidewalk tables, as you watch people come and go along the busy Naples 5th Avenue.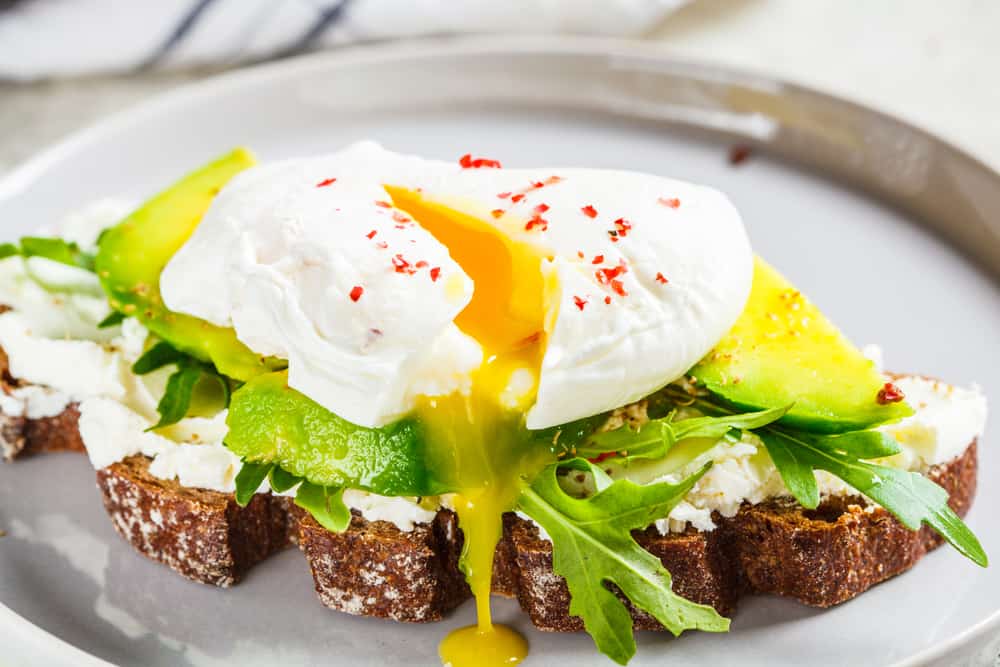 Bill's Cafe
For a truly local experience, try Bill's Cafe on 3rd Avenue. You might be greeted by the owner, Bill, and he cooks up some of the best breakfast in Naples, Florida. Breakfast is served all day, and everything is so filling it might be the only stop you have to make that day!
Small and intimate, with no-frills, Bill's Cafe offers a warm, vintage vibe. And as his sign advertises, there are "good tunes" always playing.
The menu at Bill's is small but mighty. He serves up some awesome European pancakes and an excellent Reuben. However, his crowd favorite is his BLT, with nine slices of bacon worth traveling for.
The Rooster Food+Drink
From their quaint decor to their unique take on American classics, The Rooster has become a favorite spot for breakfast in Naples. With a farmhouse vibe with Southern flair, the food at The Rooster is hearty and tasty.
Popular items include biscuits and gravy, chicken and waffles, and the "Jumbo Lump Crab Cake Benne". However, the most beloved is the decadent "Banana Brûlée French Toast" with bourbon brown sugar banana caramel.
The Rooster's great hospitality is also extended to canine friends! You and your pup can enjoy breakfast outside together.
Kids (and adults) will enjoy the rooster-shaped waffles!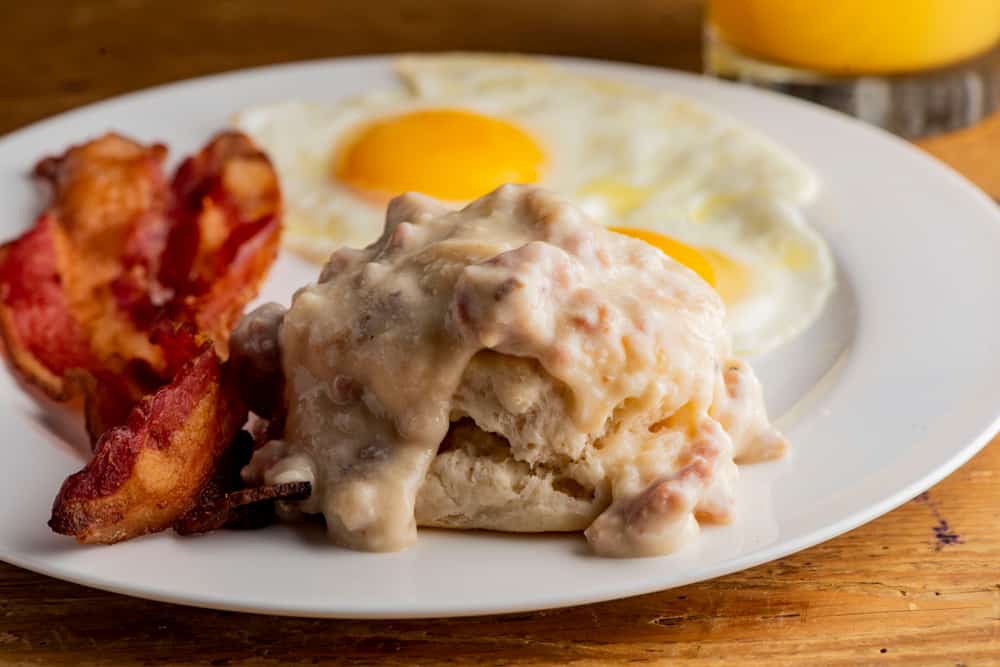 Sunburst Cafe
For some of the best coffee in Naples, check out the Sunburst Cafe. Hidden away in the Pine Ridge Crossing shopping center, this hidden gem is a great place to grab a latte and a homemade muffin or sit down for a full breakfast in Naples.
With its Costa Rica inspiration, Sunburst Cafe is colorful and inviting, with a giant beautiful mural inside. If you brought a canine friend, they have ample outdoor seating as well. Order at the counter and your food will be delivered to your table. Folks love the eggs benedict and the avocado toast!
The Sunburst Cafe has several vegan options for meals, like their yummy vegan bowl of sautéed peppers, mushrooms, onions, and spinach with black beans, as well as milk alternatives for one's coffee.
The Cove Inn Coffee Shoppe
The Cove Inn Coffee Shoppe has been around for over forty years and they still manage to be a favorite place for breakfast in Naples.
Visitors staying at the Cove Inn will be happy to know that locals will still stop by for coffee, omelets, and crispy hash browns. However, The Cove Inn is most known for having some of the best pancakes in town, which you can order topped with real maple syrup.
Enjoy a glass of fresh-squeezed Florida orange juice while sitting at the counter and watching the chefs at work, as they whip up your breakfast right in front of you.
After you're done, grab a coffee to go and walk off your meal by strolling along the docks.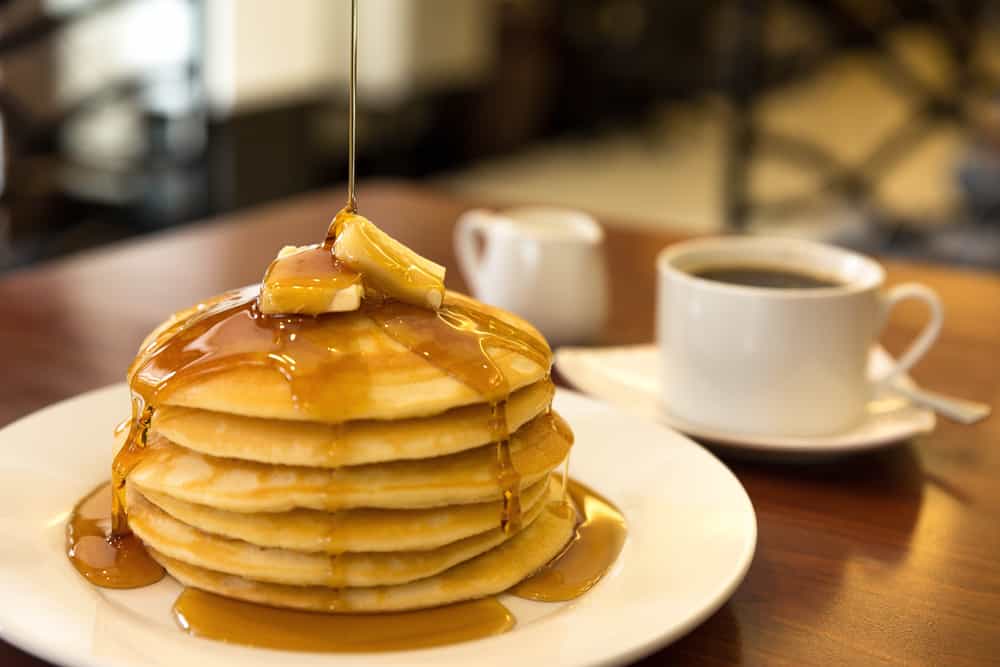 Cafe Nutrients
For the best vegan breakfast in Naples, Cafe Nutrients is the place to go. Created by a Naples native, Cafe Nutrients brings organic plant-based bowls, salads, and smoothies to the area.
This eclectic cafe welcomes folks with a friendly staff and bright, art-filled walls, but the menu items are works of art in themselves. Colorful and clean, these plant-based meals not only look great but taste great as well.
For breakfast, try the "Early Bird Burrito", consisting of tofu-walnut "chorizo", avocado, greens, cashew "cheez", and potato hash. Or if you're on the go, grab a "Divine Bowl" smoothie, full of berries, cinnamon, banana, and coconut.
Cafe Nutrients in Naples is the definition of "nutritious and delicious"!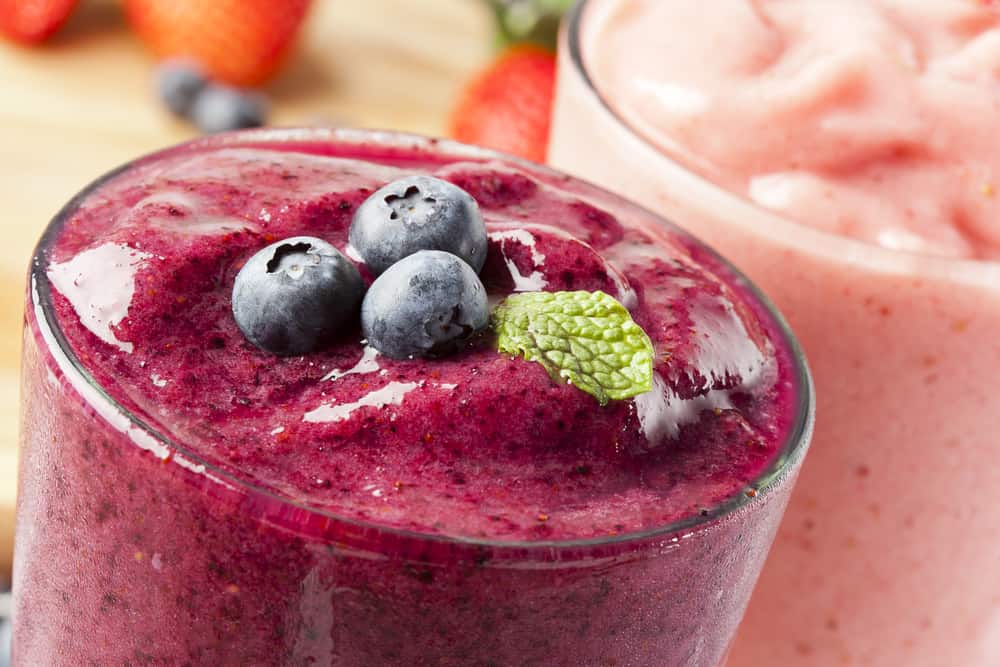 Whether your breakfast is plant-based or bacon-based, there are so many delicious options for breakfast in Naples. We hope this list of restaurants makes you hungry, and eager to try all the breakfast places Naples has to offer! And when you're ready for dinner, check out the other best restaurants in Naples.