Looking for the best breakfast in Tallahassee? Well look no further! This city is full of fantastic places to eat breakfast, brunch, or anything else you crave. Whether you have a luxury brunch planned or are rolling out of bed looking for a quick bite to start your day, there are some amazing Tallahassee breakfast restaurants to choose from.
The city of Tallahassee itself is one of the most vibrant cities in Florida. The State Capitol is home to major colleges like Florida State University and Florida A&M. These colleges bring in a very diverse population with their own unique tastes.
These unique tastes have made for some fantastic restaurants. Whatever your tastes are, Tallahassee has something for you. From sweet to savory, tame to adventurous, your taste buds will thank you for going out to brunch in Tallahassee.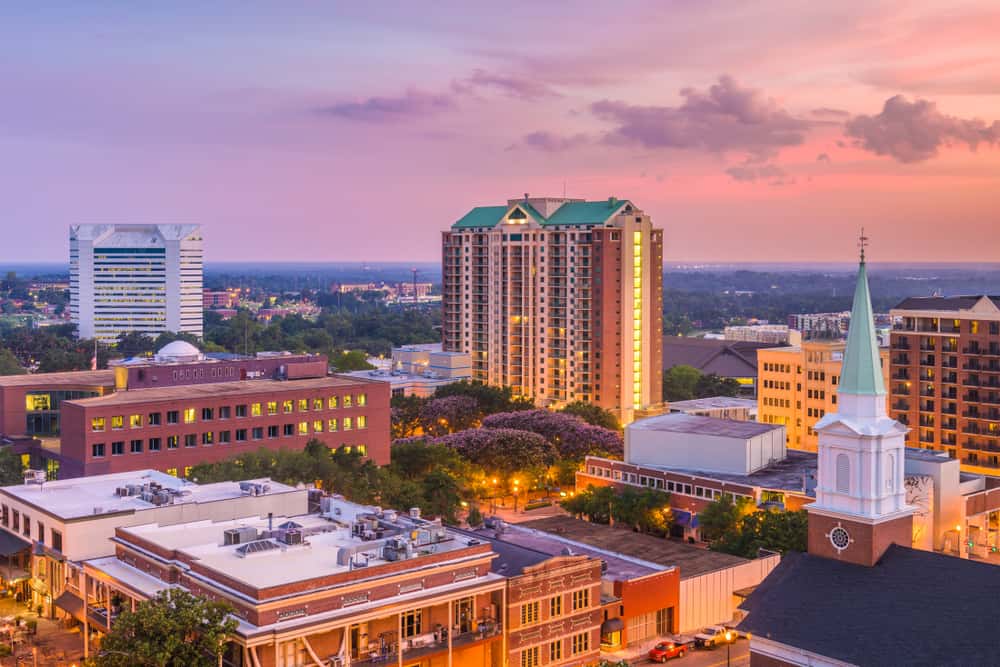 12 Best Places For Breakfast And Brunch In Tallahassee
Sweet Pea Cafe
The Sweet Pea Cafe is the perfect spot to get your fresh, farm-to-table food. This locally owned restaurant sources almost all of its food from nearby farms and serves up some of the best vegan brunch in Tallahassee. If you are looking for a quaint spot to enjoy a delicious vegan brunch, this spot is perfect for you.
While staples like Biscuits n Gravy, Vegan-Tofu Scramble, and Sautéed Greens are always on rotation at the Sweet Pea Cafe, much of the brunch menu rotates in and out on a weekly basis. This is done to ensure that you are only served the freshest foods available. Be sure to check their Facebook page to find out what the weekly specials are!
If you want to take home some of the Sweet Pea Cafe's delicious offerings, check out their bakery! The bakery features many fantastic vegan options like Green Tea Sugar Cookies and Classic Key Lime Pie. All of these offerings are baked to order and require filling out a form on their website.
Canopy Road Cafe
The Canopy Road Cafe serves as a tribute to the classic American diner. The delicious food, friendly staff, and relaxed atmosphere all conjure images of a classic 1950s brunch stop. With three locations across the city, you are never too far from some of the best brunch in Tallahassee.
Make sure you packed your appetite if you ever plan on visiting the Canopy Road Cafe, because everything on this menu is delicious. Start off with their delicious Fresh Fruit Bowl, and then chow down on some of the best pancakes in Tallahassee. Boasting delicious pancake flavors like Blueberry Cobbler and Pineapple Upside Down, these are some pancakes you do not want to miss.
The tagline of the Canopy Road Cafe is "where Friends become Family." This is the perfect embodiment of the "Come as you are" mentality that can be seen at each one of the three locations. It is clear to see that this restaurant puts an emphasis on getting to know you and providing the best brunch experience possible.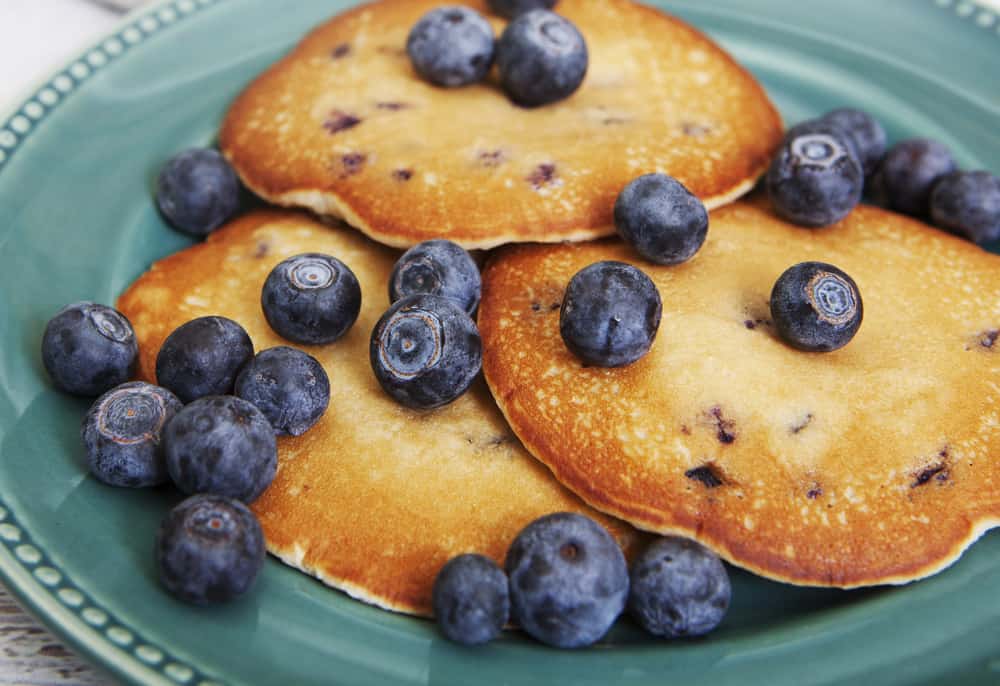 Azu Lucy Ho's
Azu is the brainchild of Lucy Ho, the famed Tallahassee restaurateur. This restaurant serves as a culmination of Lucy Ho's 40 years of experience in serving the best of Chinese, Japanese, Sushi, & Asian Fusion Cuisine.
If you are looking for an unorthodox weekend brunch, this is the perfect spot to switch up old routines. Ditch the pancakes and start your day off with some fantastic Asian Fusion Cuisine. Sushi for brunch may not seem be the norm, but after trying Azu Lucy Ho's you be wondering why you've never done this before.
The Sunday Brunch Buffet allows you to try all of Azu Lucy Ho's offerings and find your personal favorite. This buffet mixes Lucy Ho classics with highlighted entrees. These highlighted entrees allow you to explore new flavors and expand your tastes.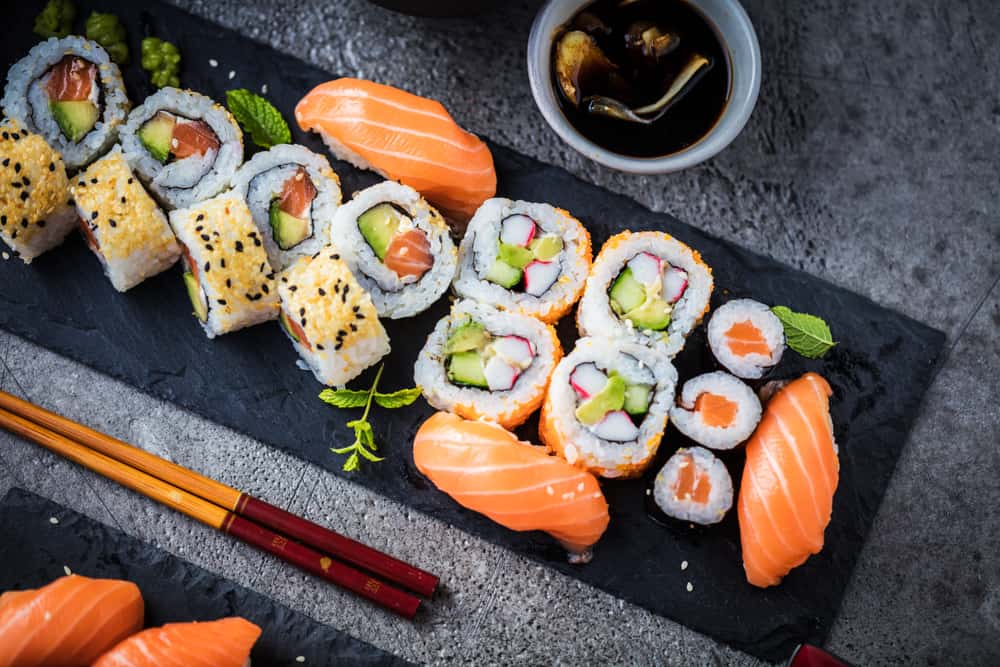 Break Fast Grill
The Break Fast Grill is the perfect spot for that early morning breakfast in Tallahassee. Opening at 6am every weekday, this restaurant was made for the early bird. Stop by the Break Fast Grill, grab some delicious food, and start your day on the right note.
The Break Fast Buffet is undoubtedly the highlight of the highlight of any trip to the Break Fast Grill. This buffet serves up classic southern breakfast food, from grits to fried fish. Be sure to come in with an empty stomach, though, as you are bound to want to try each one of the Break Fast Grill's classic southern offerings.
By supporting the Break Fast Grill you are also supporting the city of Tallahassee. The Break Fast Grill is very involved in the area, even serving hot breakfast to local school children every weekday. You can feel good eating at the Break Fast Grill because you will be getting a delicious meal while helping the people of Tallahassee.
The Egg Cafe & Eatery
The Egg is the quintessential breakfast cafe, serving up classic breakfast fare in an upscale diner setting, making it one of the best Tallahassee brunch restaurants. Throw on your Sunday best and get ready to enjoy an afternoon of delicious food and even better company.
Living up to its name, The Egg serves up many delicious variations of its titular dish. With eleven specialty omelets and eight unique takes on scrambled eggs, this restaurant knows exactly what its strengths are. However, there are also many other gourmet brunches on this menu worth ordering.
Eating at The Egg is an experience that goes far beyond food. Both restaurants are located in very beautiful locations in Tallahassee. The downtown location is situated that almost any table has a perfect view of downtown. The Austin Davis location features outdoor seating in a scenic wooded area.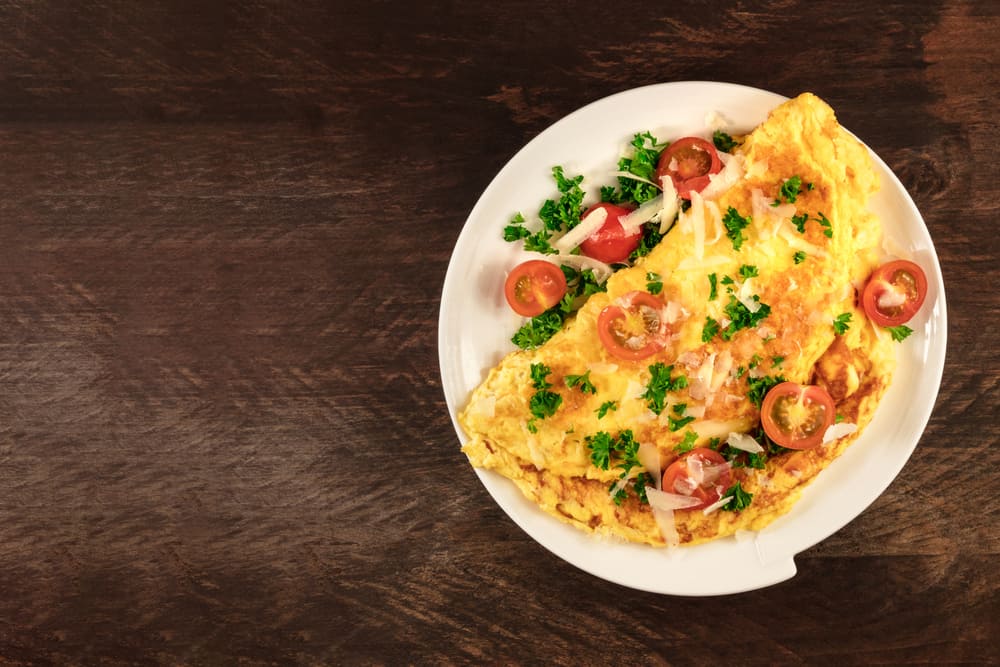 Donut Kingdom
Make sure to pack your sweet tooth to this Tallahassee breakfast restaurant! Donut Kingdom serves up hand made donuts in almost every flavor you could imagine. Its no wonder why this restaurant is a favorite among the local college students.
Donut Kingdom is known for their and innovative donuts. Their menu is full of sweet surprises like Snickers donuts, Fruity Pebbles donuts, and red velvet donuts topped with cream cheese. Bring out your inner child with a trip to one of the sweetest places to grab breakfast in Tallahassee.
All those delicious donuts making you thirsty? Well you're in luck, because Donut Kingdom offers specialty hand crafted coffee and milkshakes. After gobbling down a couple of their donuts, you'll be thankful that Donut Kingdom added the Kingdom Shakes ice cream parlor.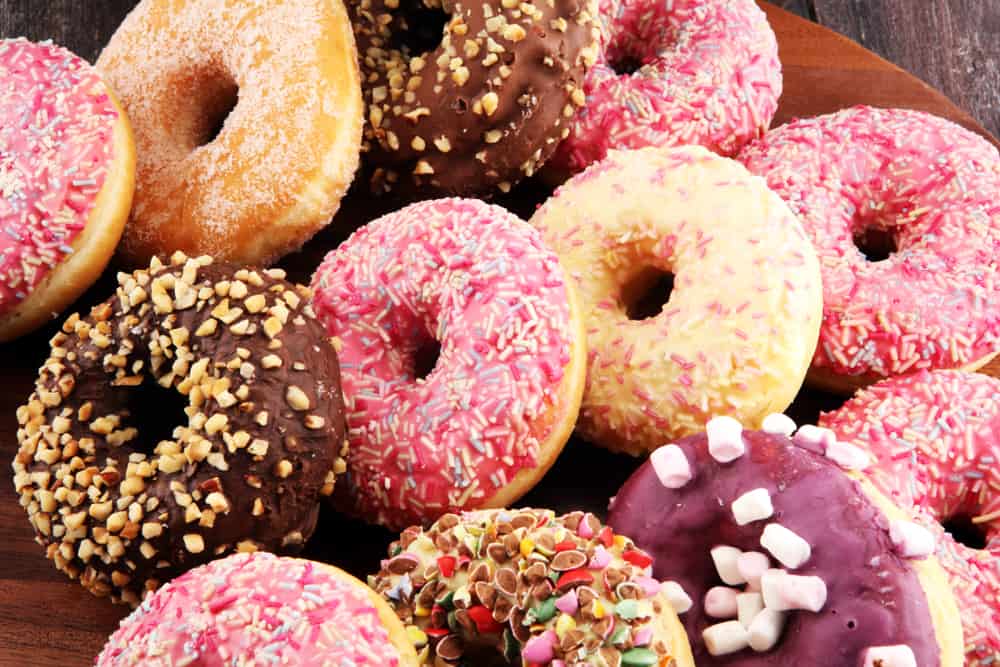 Kool Beanz Cafe
Kool Beanz Cafe is one of the most eclectic brunch experiences in Tallahassee. As soon as you walk past their funky multicolored exterior, you know you are in for a one of a kind experience. This is the perfect restaurant to treat friends to brunch, or take that special someone on a one of a kind brunch date.
Chef and owner Keith Baxter takes pride in making the Kool Beanz Cafe bold in every way. On top of the loud exterior, this restaurant serves up brunch dishes ranging from Sesame Seared Tuna to Country Fried steak. Don't worry about this restaurant overextending, though, as it is routinely ranked among the best restaurants in Tallahassee.
Kool Beanz Cafe operates under the motto "Eat, Drink, & Talk Loud…You're Among Friends!" Just one look at this restaurants reviews will affirm that statement. The Yelp pages of this restaurant are littered with personal stories about how inviting the Kool Beanz Cafe is, and how people keep coming back.
Uptown Cafe
Uptown Cafe treats brunch the way most people treat Nutella. That is to say, they do brunch all day, every day. For the last 35 years, this restaurant has been perfecting the art of brunch. It is safe to say they're pretty good at, too.
Despite focusing on classic brunch fare like omelets and pancakes, Uptown Cafe still finds ways to innovate. Many of their more creative offerings cater to the meat lover. Their signature Mancake is a bacon-and-sausage stuffed pancake, and they also serve a Meat-etarian Omelet.
This restaurant is also one of the best gathering places in Tallahassee. Often referred to as "the hub," you'll never know who you might run into at the Uptown Cafe. From local businessmen to big wig politicians, brunch at the Uptown Cafe is one of the few things everyone can enjoy.
Freshroots Kitchen
Freshroots prides themselves in "good food, made fresh, and served fast!" They may not have the extensive menus of other breakfast restaurants, but they have mastered the food that they do serve. Make the trip up to this local gem to indulge in some of the best breakfast in Tallahassee.
The eggs benedict at the Freshroots Kitchen is one of those meals that Tallahassee locals will not stop raving about. This is with good reason, though, as this restaurant has unlocked the secrets to a perfectly poached egg. Top this off with some smoky salmon, and you are in for an unforgettable meal.
Freshroots Kitchen proudly serves Lucky Goat Coffee. These 100% organic beans are always freshly ground and locally roasted. It is only right to wash down a fantastic breakfast with some of the best coffee in Tallahassee.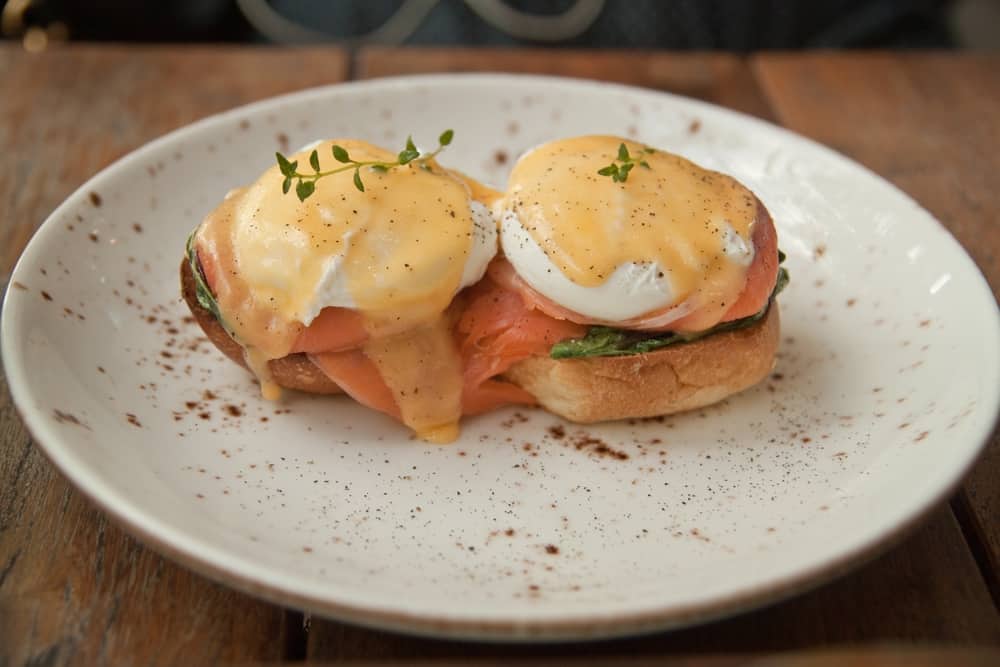 Jeri's Midtown Cafe
Jeri's Midtown Cafe is all in for love! From their slogan of "Love on a Plate" to their "Kindness is Gangster" shirts, its impossible not to feel the love when you enter this adorable brunch cafe. So gather up your friends and let them know you love them by taking them out to Jeri's Midtown Cafe.
When you arrive at Jeri's Midtown Cafe, get ready for some of the best brunch in Tallahassee. Jeri's leans more towards refined home cooking than restaurant fare. This means that the portions are large, the ingredients are fresh, and the food is fabulous!
The brunch menu at Jeri's is full of delightful pressed sandwiches. They have sandwiches for every taste, from the sweet Granny Smith & Brie to the savory Pimento Press, complete with delicious house made pimento. Jeri's Midtown Cafe also has a new French Toast dish every weekend, just another reason for you to keep coming back.
Backwoods Crossing
Backwoods Crossing is one of the best places in Tallahassee to get your hands on a nice gourmet brunch. This restaurant opened in 2012 with the goal of limiting the steps from farm to fork. They source the finest local ingredients to bring you some of the finest dining in Tallahassee.
Backwoods Crossing was started by the Rice brothers. The Rice brothers were raised on a ten acre plantation, and they have taken this passion for nature with them into this restaurant. This restaurant even has an on-property farm, where you can see the food you are about to dig into being grown!
It would be criminal to come here and not try their greens. The salads are fresh, and the flavors pair perfectly with anything on their menu. If you are looking for something with more substance, be sure to try either their softshell crab or sausage dishes.
Madison Social
Madison Social is one of the most popular Tallahassee brunch restaurants for college students. It's location is right beside Florida State University, and it's ambiance caters perfectly to college students. If you want to experience the college atmosphere of Tallahassee, head down to Madison Social.
Voted best brunch in Tallahassee, each weekend is a celebration at Madison Social. Their Spiced Honey Chicken and Waffles are one classic southern dish that you do not want to miss. You can also start you day with a Hot Totty, which are parmesan tater tots combined with shredded ribs smothered with cheese, sriracha, and scallion.
Be sure to stop by during the week of an FSU home football game to get the full college experience. The venue will be crowded and the mimosas will be flowing. Join in the fun and order a few for yourself, too. When in Tallahassee, do as the college students do.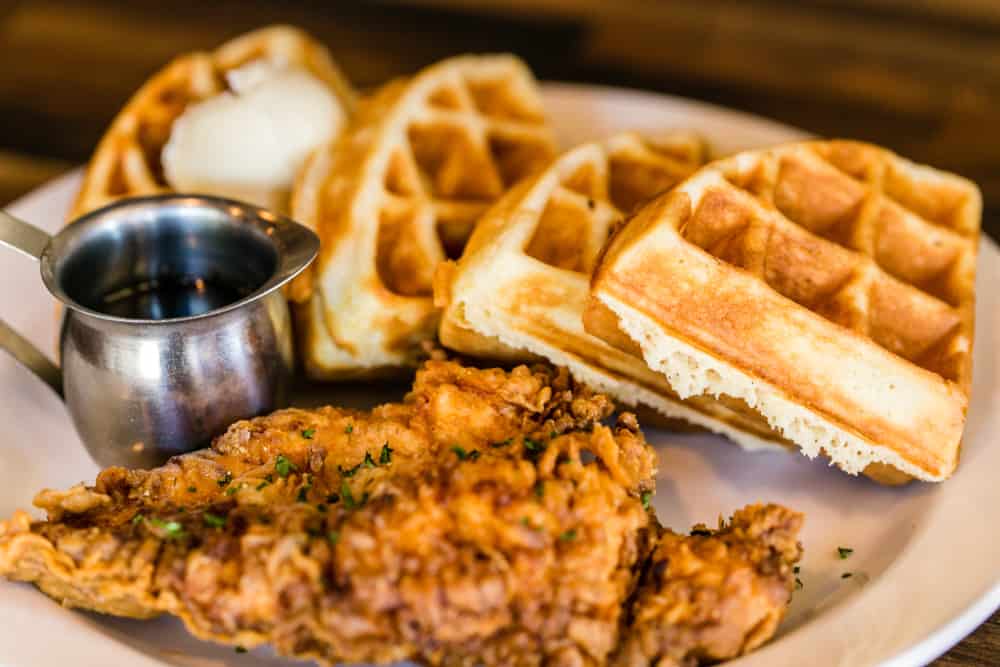 When looking for the best breakfast in Tallahassee, it is hard to go wrong. Tallahassee is one of the most vibrant cities in Florida, and that is apparent by the food scene. Whatever your tastes are, this city has the perfect breakfast or bunch for you.