Are you looking for a list of the best restaurants in Tallahassee? We have you covered with our list of the best restaurants in Tallahassee to grab a bite to eat!
If you need suggestions for fun things to do in Tallahassee check out our suggestions from touring the States Capitol to museums, Florida State University or checking out one of the coolest parks in Florida the Florida Caverns State Park or the Havana Christmas tree farm.
Tallahassee has a great dining scene with fine dining restaurants to midtown restaurants in Tallahassee. There is a variety of cuisines to choose from seafood, American comfort foods, Italian, Chinese and Asia, Greek, Cuban and more. We have put together a great list of the best restaurants in Tallahassee for you to try!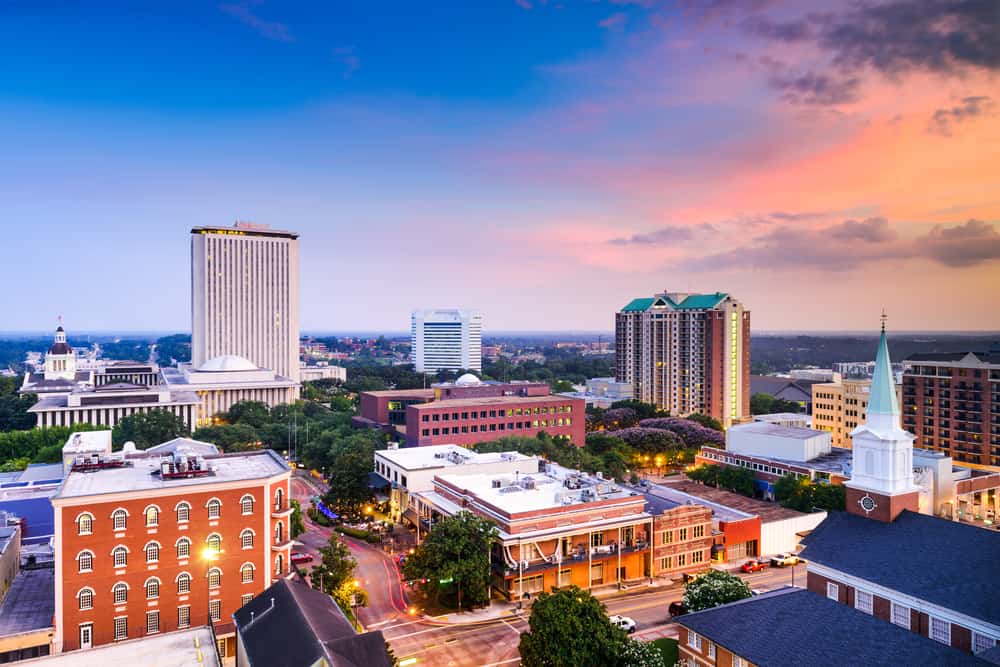 15 Best Restaurants In Tallahassee You Must Visit
The Edison
The Edison is one of the best restaurants in Tallahassee located at Cascades Park and features a large outdoor patio seating area. They host a happy hour every day from 4 pm to 7 pm with $4 off appetizers, $5 wines and $6 cocktails.
There is a large outdoor grass area perfect for picnics and the Edison provides a picnic basket menu for two with sparkling wine, sandwiches, dessert and sides.
The food is served on wooden cutting boards and artistically presented in an industrial brick space. They serve shared plates like ahi tuna tartar, lobster guacamole to pizzas and flatbreads.
Entrees include skyway chicken, fish and chips, pork chops, steak frites, wild mushroom ravioli and pasta carbonara. Enjoy your meal either inside or outside in a beautiful setting while eating delicious food.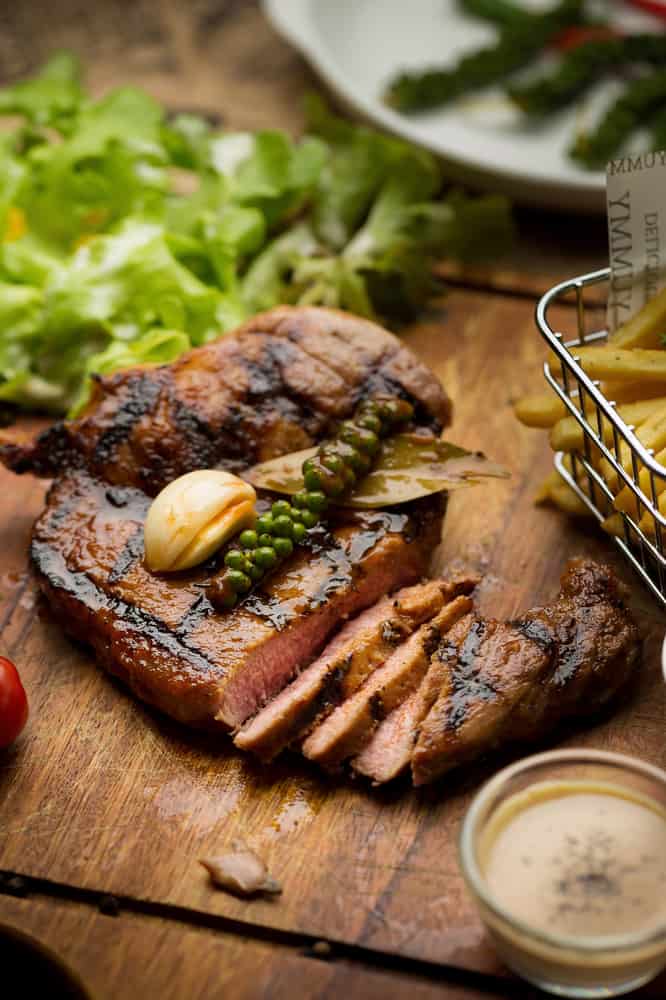 Sage
Sage is one of the best restaurants in Tallahassee is looking for made from scratch eclectic and season menu by Chef Terry White. The restaurant offers a brunch, lunch and dinner menu.
If stopping by for brunch Sage serves an eclectic menu of deviled eggs-three ways, oven baked escargot, gulf oysters, kettle fried truffle potatoes, crab cakes, quiches, coconut french toast, sirloin salad, croque monsieur and more.
Sage's lunch menu has a lot of the same brunch menu items with additional salads, sandwiches, burgers and entrees like crepes, steak frites, rainbow trout amandine, poke bowl and shrimp and grits.
The dinner menu has daily soups, charcuterie plate, scallops and blue crab bucatini, wagyu zabuton, half chicken, cilantro crusted snapper and salmon.
Masa
Masa is one of the restaurants in midtown Tallahassee. This trendy Asian eatery serves seafood and sushi by restauranteur Lucy Ho. Masa serves a lunch, dinner and sushi menu!
Try Lucy Ho's traditional entrees like mixed seafood in Thai sauce or a vegetarian heavy menu like two mushroom tofu, mixed vegetable tofu, bok choy or broccoli tofu! Or Thai coconut curry, crispy mango shrimp, or sweet and sour chicken.
From traditional rice and noodles dishes like Singapore rice noodles, udon, or pad se-ew. To signature dishes like Thai roasted chicken, Penang beef, grilled duck breast, miso sea bass, or a grilled ribeye!
Or try any of the rolls off the sushi menu from volcano oysters, tuna tower, bistro sashimi, Seminole or Mermaid rolls, to flying dragon and dancing eel. To favorites like California, spicy tuna and more!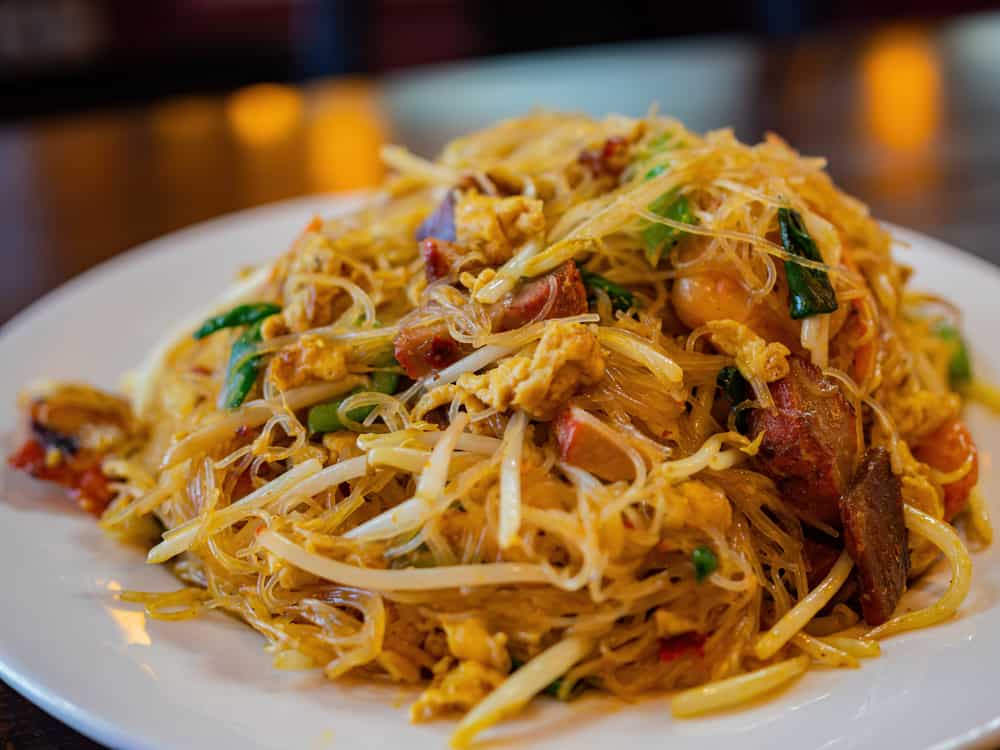 Backwoods Crossing
If looking for one of the best restaurants in Tallahassee for farm-to-table with locally sourced ingredients from the garden at the farm and chicken coop located on site. Locals say Backwoods Crossing serves some of the best food in Tallahassee.
Backwoods Crossing has live music on Thursdays from 7 pm to 9 pm. And happy hour from 4 pm to 7 pm. As well as a Sunday Brunch from 10 am to 12 pm.
Brunch includes favorites like omelettes, brunch burger, Benedict, filet and eggs, seafood heaven, crab cake stack, hash brown with pork loin and salads like a southern fried cobb as well as $5 mimosas and bloody mary's.
Other menu items include stuffed crab balls, crab cakes, sliders, catfish po-boys, apple brie chicken, steak melts and more.
Kool Beanz Cafe
Kool Beanz Cage is an eclectic restaurant in Tallahassee where the motto is "eat drink and talk loud, you are among friends". Chef and owner Keith Baxter prides Kool Beanz Cafe on being a unique restaurants painted in bold colors with delicious food.
The lunch menu serves a wide variety of plates like walnut floured trout, swordfish, fried eggplant, jerk lamb, fried chicken, linguini with seafood, veggie burger and bangers and mash.
Dinner features veggie meatballs, fried green tomatoes, calamari, grilled octopus, salads, mojo salmon, pork chops, gnocchi and duck.
The Sunday Brunch menu has pan roasted grouper, falafel, ropa vieja, bison burger, oysters and tempeh with bowties! Kool Beanz Cafe is one of the best restaurants in Tallahassee for vegetarians!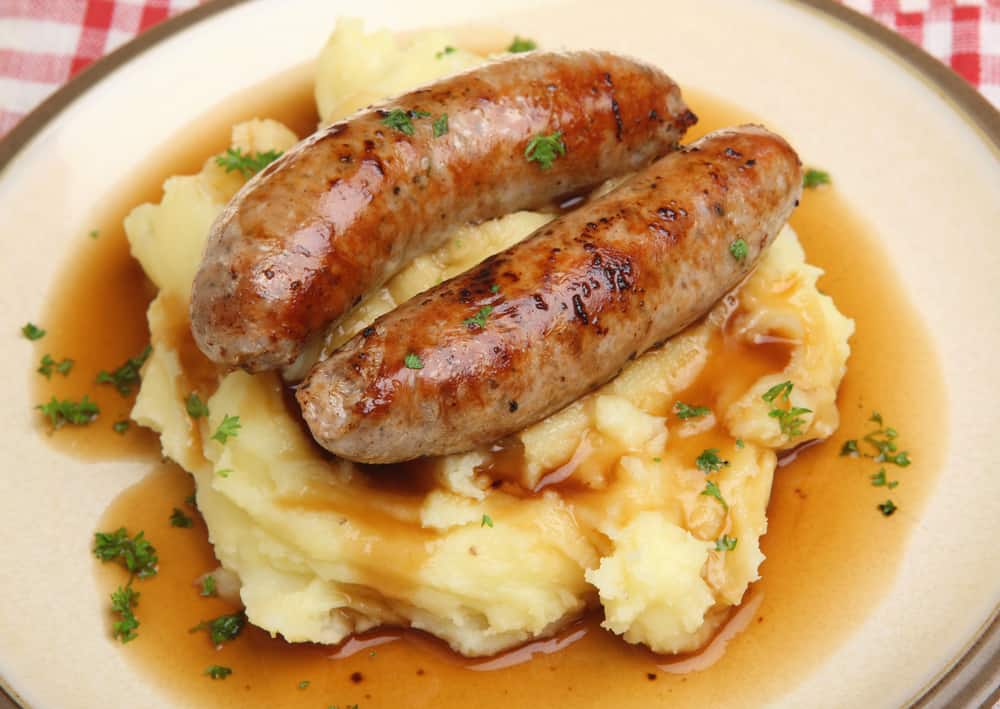 Food Glorious Food
Food Glorious Food or "FGF" for short is one of the restaurants in Tallahassee that serves breakfast, lunch and dinner as well as a dessert menu! With a large outdoor seating area and two level dining FGF provides a variety of culinary cuisines.
Breakfast served at Food Glorious Food is handhelds like bacon egg cheese biscuit, avocado toast, huevos ranchero, cuban frittata with a number of different Bloody Mary's or Mimosas.
The lunch menu has soups like potato leek with lump crab, soup of the day, an assortment of salads, BLT, traditional cheeseburger, black bean cakes, thai stir-fry, jambalaya or catfish with cheese grits and collard greens.
The dinner menu is eclectic with gnocchi, black bean cakes, lump crab cakes, FGF pastas and large plates like seared tuna, pan fried grouper, petite filet and caramelized salmon.
Leave room for homemade desserts like almond joy tart, hummingbird cake, coconut cream pie, peanut butter pie, turtle truffle torte and Hudson valley apple cake.
Azu Lucy Ho's
Azu is another one of Lucy Ho's restaurants in Tallahassee serving Asian specializing in Chinese food. This is her second restaurant after Masa. If looking for a great brunch spot buffet head to Azu! For only $16 per person there are 16 entrees, sushi rolls, soups, salads, fruit and dessert served rotating each week!
From spicy prawns, coconut curry chicken, moo goo gia pan, map tofu to signature dishes like mahi-mahi, half peking duck, grouper and ginger cod to rice and noodle dishes with Asian inspired flavors like lo-mein and udon.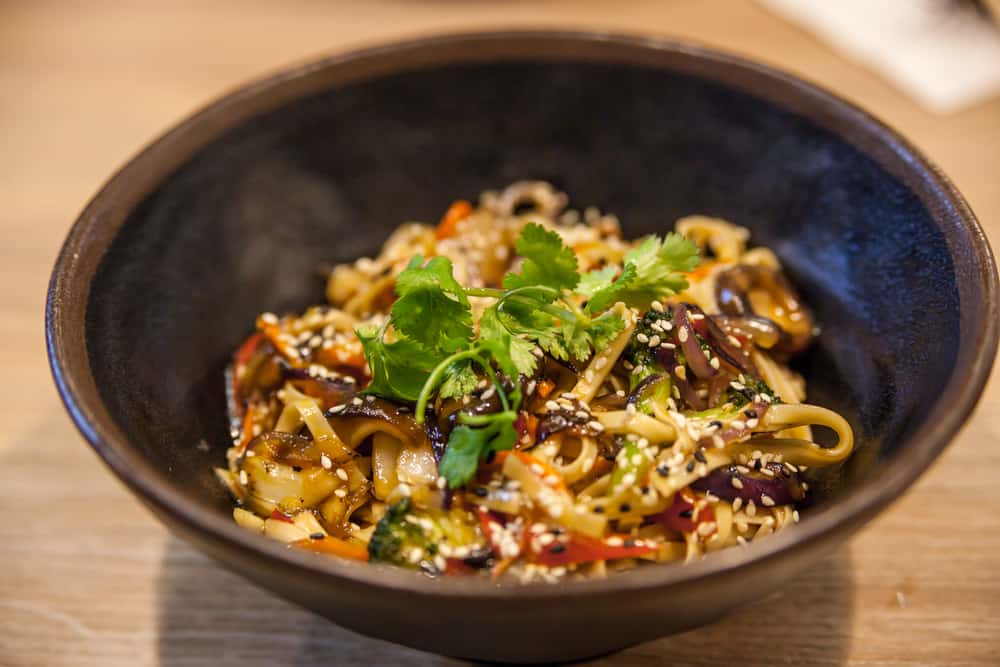 Wells Brothers Midtown Caboose
Wells Brothers Midtown Caboose is another one of the restaurants in midtown Tallahassee opened by two brothers who have worked in the industry for over twenty years. A happy hour with $1 off drinks and $2 off appetizers is held Monday to Friday from 4 pm to 7 pm and all day on Sunday.
The menu features a wide variety of foods like crab rangoon, pork wontons, buffalo chicken dip, caboose wings and salads like the Ella with turkey, brie and apple with your choice of proteins like salmon, shrimp, tuna and grilled chicken.
All the sandwiches have quirky names like County of Monkey Cristo, Train Robber, Hungry Hausler, Vegitballs, Cuban Cigar and Quilted Piggy. Also served are a variety of wraps and burgers.
Cabo Island Bar and Grill
Cabo's Island Bar and Grill serves everything from tacos and Mexican food to seafood dishes. The menu is large and has something for everyone in your party!
From wings, ahi tuna, salads and soups. To staff favorites like shrimp and fish tacos and tostados. Also on menu are Cabo's Mexican Food like enchiladas, tacos, burritos and quesadillas. You can choose your options of proteins from chicken, shrimp and more.
If coming to Cabo Island Bar try dinner specialties like Captain Jim's crab cakes, stuffed fish dinner, sirloin steak, or fried shrimp and burgers.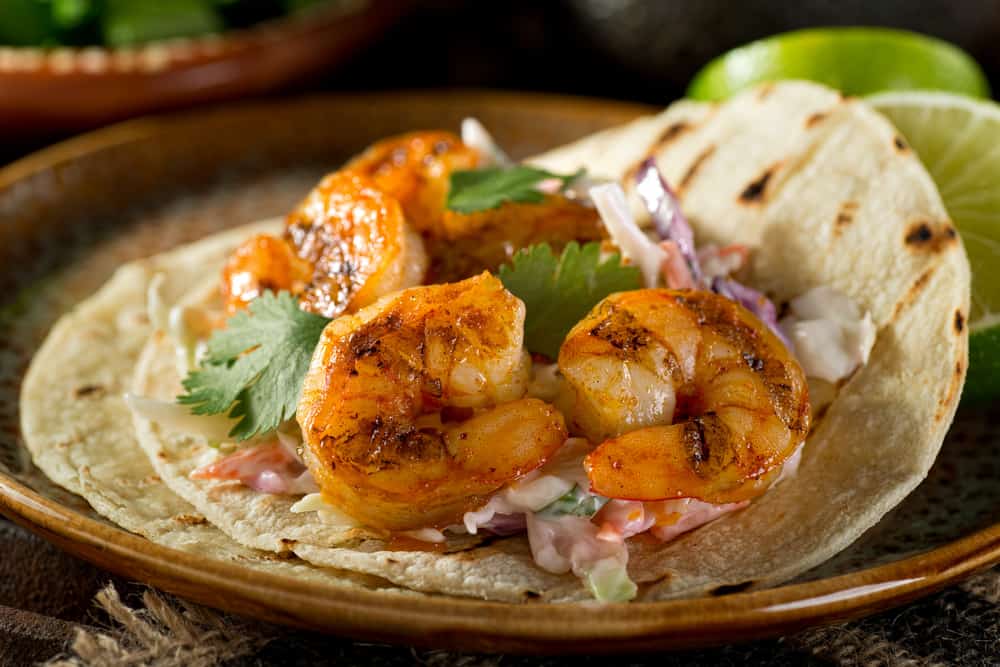 Bella Bella
Bella Bella is one of the best places to eat in Tallahassee if looking for authentic Italian food. Bella Bella is locally owned and has been open for almost 15 years making home-made fresh and authentic Italian dishes.
For lunch try the bubble bread stuffed with garlic and cheese, fried mozzarella, bruschetta to soups and salads. Try a gourmet sandwich like chicken pesto melt, the prosciutto and the Mediterranean grilled veggie.
Pasta dishes range from chicken or eggplant parmesan, lasagna, ravioli and cannelloni all served with fresh bread and salad!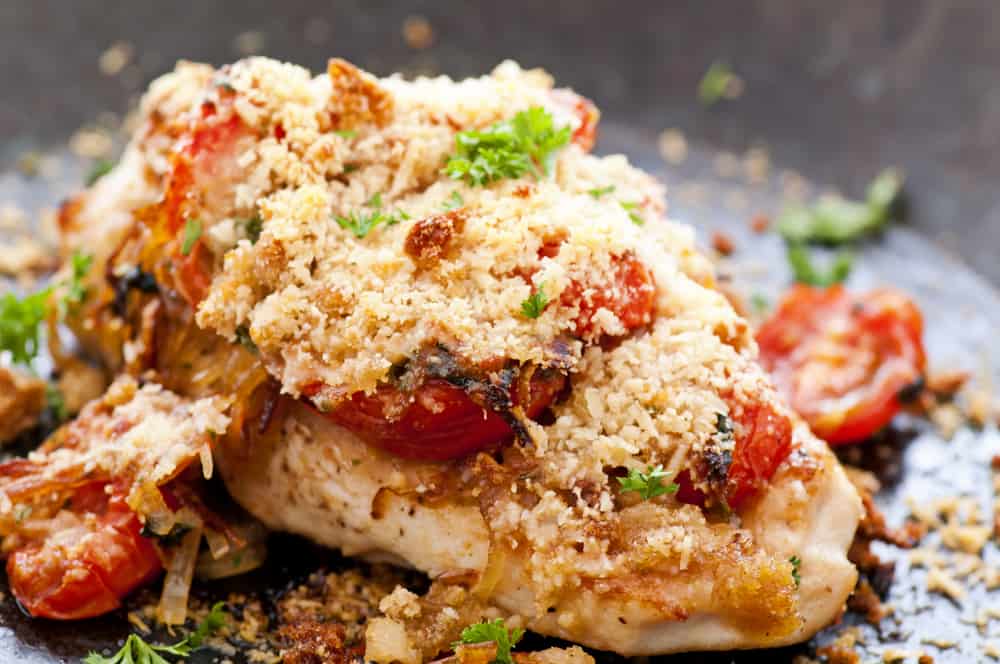 Sahara Greek Lebanese
Sahara Cafe serves the best food in Tallahassee if looking for Mediterranean inspired food served by owner Mama Sophia with recipes past down generations.
If looking for Greek or Lebanese food head to Sahara. If looking for a great lunch spot order one of the platters served with two sided from a salad, hummus, fries or rice pilaf. Try the shawarma, gyro, lamb shishkebab, combination plate or vegetarian grape leaves. Dinner platters are also served with two sides.
You can choose between Greek pitas or the African shrak pita for shawarmas from veggie, falafel, chicken or beef. For appetizers like veggie grape leaves, hummus, greek fries and more.
Savour
Savour is where you should head if looking for fine dining in Tallahassee! Chef Brian Knepper believes in serving stunning food in equally stunning presentations using regionally sourced ingredients.
The summer menu serves salads and appetizers like charcuterie and cheese board, lobster roll sliders, escargot pot pies and filet tips all presented exquisitely.
The entrees on the menu range from steak frites, bourbon pork chops, crab and brie stuffed trout, shrimp and grits, white bean shakshuka and filet mignon. Don't forget to add sides like truffle fries, onion rings, Brussels spouts and mac n' cheese.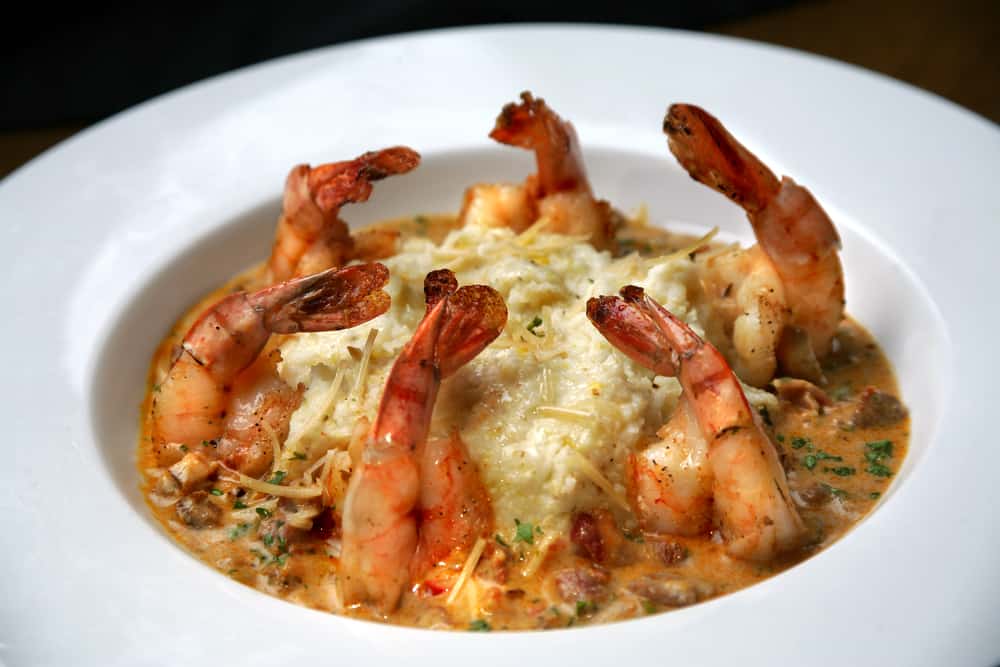 Z Bardhi's Italian Restaurant
Z Bardhi has been serving delicious Italian food in Tallahassee for over the past 20 years in a beautiful cottage home near Killearn Lakes. With a large covered patio decorated like an Italian countryside and indoor seating as well.
Z Bardhi serves fresh made bread with sun-dried tomato, rosemary and garlic to start off the meal as well as a large selection of wines.
Start the menu off with a cup of homemade soup, mussels, bruschetta, or grilled Italian sausage. To a large selection of salads like Caprese and greek family salad.
For Entrees try the Chicken or Veal parmesan, picatta, or marsala. Vegetarian dishes like eggplant florentine to shrimp zeke, the filet mignon and a fresh catch of the day.
If in the mood for pizza you are in luck they have a separate menu for speciality pizza's like a margherita, white and spinach, a meat pizza and more. Or you can create your own with a list of toppings.
Carlos' Cuban Grill
If looking for one of the best restaurants in Tallahassee for Cuban food head to Carlos Cuban Grill. Serving upscale authentic home cooked Cuban food in a neighborhood atmosphere.
Try any of the sandwiches like cuban, pan con lechon, cuban dip, bistec annie, pollo loco, veggie cuban, burger or the el supremo. Make it a combo with a drink and black beans and rice.
They serve all your favorite Cuban dishes like arroz con pollo, picadillo, ropa vieja, palomilla, and masitas de puerco. Sides include beans and rice, yuca, platanos, fries, a salad and tostones. All the plates are served with large portions and made by Carlos himself!
Table 23
Table 23 is one of the best restaurants in Tallahassee located in Midtown Tallahassee and took over where the Front Pork restaurant was. Table 23 serves barbecue and comfort food in a casual setting under a canopy of oak trees with affordable prices
The restaurant hopes to become a place where families and friends can come and experience southern hospitality while serving delicious food.
Try the Sunday Brunch served from 10 am to 12 pm featuring shared plates like biscuits and apple butter, sticky buns, deviled eggs, fried green tomatoes, or a southern take on a charcuterie board. Enjoy the meal with $5 Mimosas and Bloody Mary's. Other favorites include chicken and waffles, shrimp and grits, Benedict, and guacamole toast.
The dinner menu also features shared plates like pecan crusted okra, wings, cheese curds, coconut shrimp, egg rolls, pimento cheese to salads and handhelds. Like burgers, tacos, southern reuben to main dishes like ribeye, filet, grouper, and herb crusted chicken.
The restaurant features a large cocktail, wine and beer like Cigar City from Tampa and Swamp head from Gainesville.
Did You Find This Post Helpful?
If so, we would love to keep in touch! We enjoy seeing photos and comments about your experiences in Florida! You can follow us on Instagram and we will repost your photos on our feed and comment too! Just tag us at @floridatrippers and hashtag #floridatrippers. We can't wait to see your travels!