It's an eternal summer here in the Sunshine State, and therefore water parks in Florida are one of the biggest attractions! From coast to coast we've accumulated some of the best water parks for some fun in the sun, perfect for a hot summer day.
While many are drawn to rollercoasters and parades among other theme park attractions, water parks are ideal in Florida due to the climate because they offer water attractions nearly year-round. Waterslides, wave pools, and lazy rivers offer fun for the whole family, still getting the park feel while also having more relaxed alternatives within.
Despite Orlando being the epicenter of theme parks, the best water parks in the state are located in North and South Florida, many being somewhat hidden gems that not many visit! With our help, we'll narrow down the best water park for your Florida trip. Whether planning a family vacation, a couples retreat, or a girls' weekend, chlorinated waters and inner tubes will be on your radar.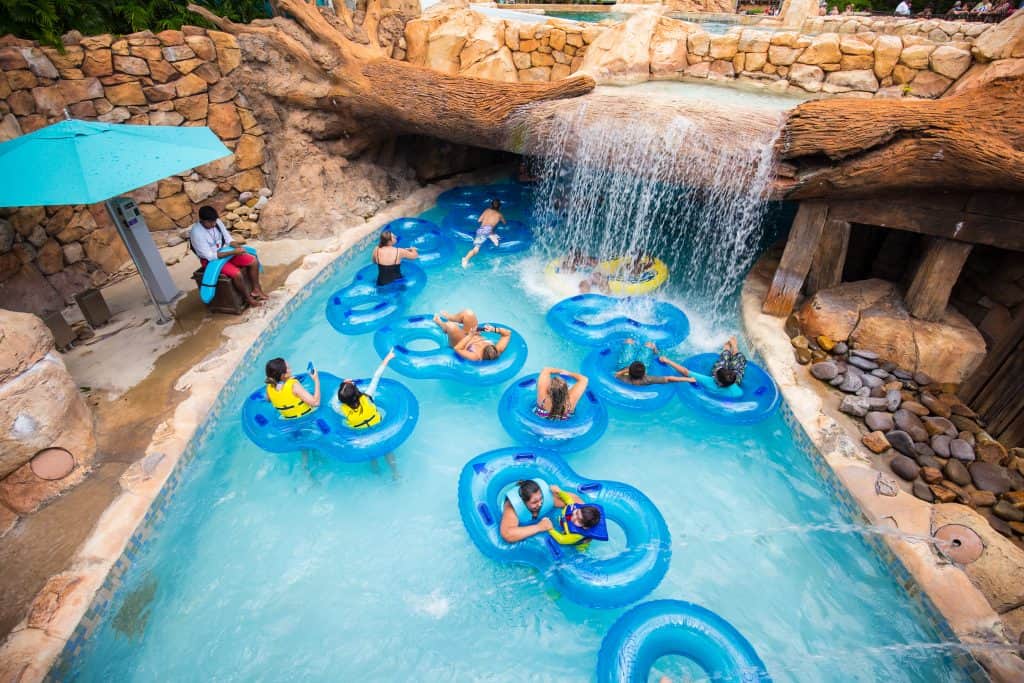 12 Fun Water Parks in Florida
Adventure Island
Busch Gardens' sister park located outside of Tampa, Adventure Island is a lovely, standard water park with all of the works. This park is super affordable with annual passes starting not much higher than a day pass, and has all the standard attractions, from drop slides to tube slides to splash pads and wave pools.
The Adventure Island / Busch Gardens parks franchise are owned by the Sea World company, and their parks stretch from California to Texas to Virginia and of course Florida, but Adventure Island is the only one of its kind!
Clean, colorful, and with a varied and easy to follow layout, Adventure Island is user friendly and has all the works, from traditional group rides to snazzy new drop slides for the thrill seekers in your group.
So, if you're looking for an affordable, bang for your buck water park in Florida outside of the Orlando hustle and bustle, Adventure Island is your ticket.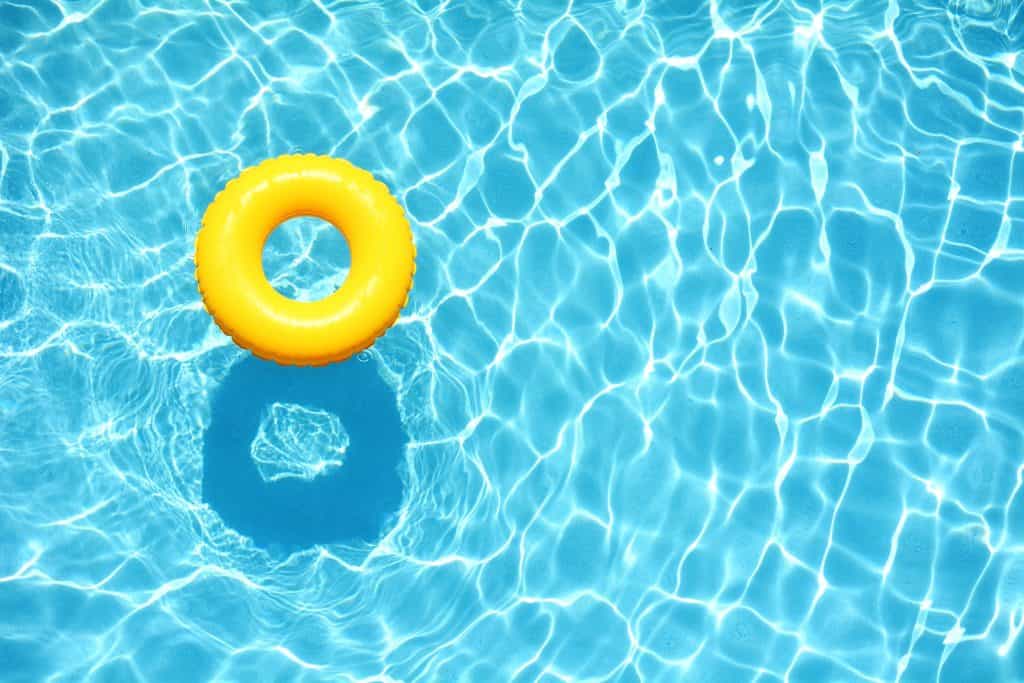 Blizzard Beach
One of Walt Disney World's two water parks, Blizzard Beach is a great, less populated break from the hustle and bustle of the core theme parks. Themed like a ski resort, Blizzard beach is decked out with snowy decor complete with a ski lift ride that can take you to the top of the highest slides so you can avoid the hike.
Cold waterfalls flow inside the lazy river's cave and Christmas music plays year-round, but in tandem with the theming and winter-in-summer vibe, it has its fair share of "slopes," with mat races to tube slides to body plunges, all surrounding the large wave pool.
Despite being a Disney park, Blizzard Beach's prices don't stray too far from the others on this list as far as tickets go, but food and merchandise pricing will certainly be typical Disney. However, this park is never too crowded and the unique theming sets it apart from the rest.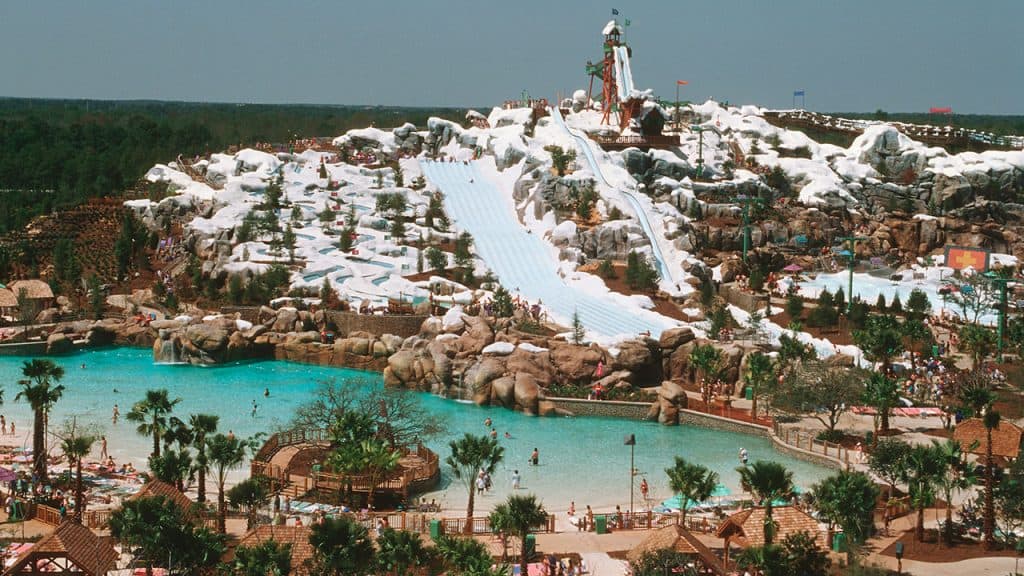 Big Kahuna's Water Park
Opened in 1986 and located in Destin, Florida, Big Kahuna's Water Park has over 40 attractions and even a miniature golf course!
Hosting both a rapids river and a lazy river and a handful of fun slides, Big Kahuna's is a great family destination for kids and parents alike. The park is also located right next to the Adventure Park which hosts a Sky Coaster and The Cyclone Twister among other dryer attractions, making sure you'll never have to go on the same attraction twice to have a day full of fun.
This northwest Florida park is a Destin staple, and a perfect option for water park seekers.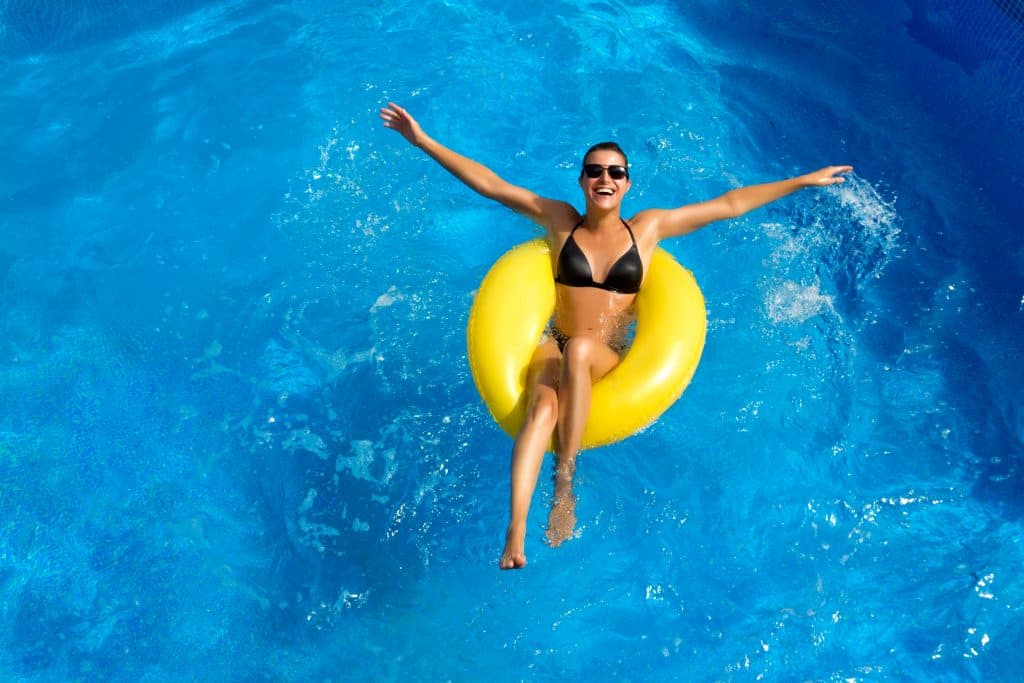 Typhoon Lagoon
Walt Disney World's second park, with the general consensus being that it's the superior one, Typhoon Lagoon has some solid standouts that set it apart from other waterparks, its big-ticket attraction being its Tidal Wave Pool that creates a 6-foot tall wave every 90 seconds.
Along with that, the park includes a water coaster that sends raft-riding guests on inclines using conveyor belts and speed traps. Miss Adventure Falls is also a big standout, the start of the attraction giving off a typical Disney boat-ride feel with an exciting raft ride on the decline.
This beloved Disney waterpark also hosts after-hours events from time to time, so if you're crossing through at the right moment, you may be able to catch H2O Glow, a nighttime event with a DJ, more glowsticks than you could count, and hard to find character meets!
Whether day or night, Typhoon Lagoon is one of the best water parks in Florida, with its unique attractions and endearing feel.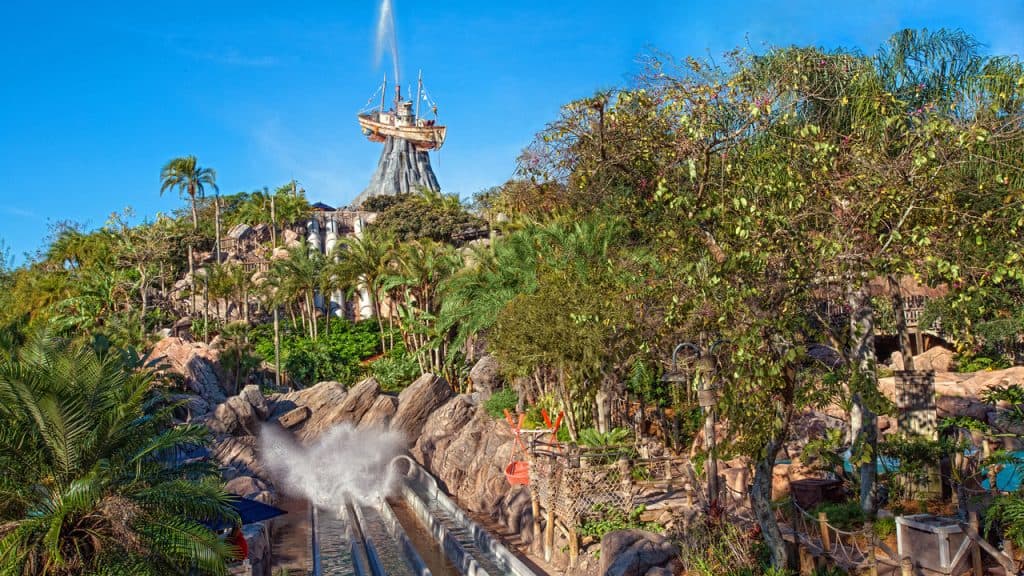 Wakulla Falls Water Park
Home to one of the largest lazy rivers at any Florida Resort, Westgate Cocoa Beach Resort's Wakulla Falls Water Park located an hour east of Orlando is a more laid-back option. Hosting a giant pool and a splash pad, this location is perfect for a relaxing day in the sun.
With direct access to the beach, Wakulla Falls has a completely different vibe from the other parks on this list, and offers the best of both worlds.
If you're looking for less full-blown water parks in Florida options and more of an incredibly enhanced pool day, Cocoa Beach has got just what you need.
Aquatica
Sea World Orlando's Aquatica is one of the most popular water parks in Florida and was rated the best nationwide in 2018 by USA Today. With 50 individual slides, 2 wave pools, and 2 rivers, one slow and one fast, Aquatica is a blast for all ages. Not to mention, it's the first waterpark in the world to be certified as an autism center with designated spaces and practices, setting it apart from the others on this list.
Aquatica is constantly expanding, with their newest slide Riptide Race being the first new attraction to open since the pandemic in 2020. They are also the home of the must-ride Dolphin Plunge, a clear body slide that sends you through a tank of real dolphins.
Sunsplash Family Water Park
Cape Coral's Sunsplash Family Water Park hosts over 14 acres of attractions, making it Southwest Florida's largest waterpark!
Along with the slides and pools, there is a beautiful boardwalk and a beach volleyball court if you need time to relax after partaking in some of the more frightening attractions, like the 264-foot body slide, Thunder Bump, or its steeper, faster sister, X-Celerator.
The park is only open March through September every year, so visit while you can!
Volcano Bay
Universal's Volcano Bay is one of 4 staple water parks in Florida up next to Disney and Sea World's contenders and is the newest of the bunch.
Similar to Typhoon Lagoon, Volcano Bay contains a water coaster, and similar to Aquatica, an action-packed rapids river. Not to mention, the park has a virtual queue system called "Tapu Tapu," where guests will wear high-tech wristbands that they scan at the various attractions to reserve a place in line, giving you the day to lounge in the lazy river or wave pool, instead of waiting on a staircase to board a slide.
Whether you want to knock out the 20 varied attractions or rent a cabana and relax, there are things to do for all ages, and the swanky new feel has yet to wear off of this park. Matched with elaborate decor and extensive theming, Volcano Bay is top of the line.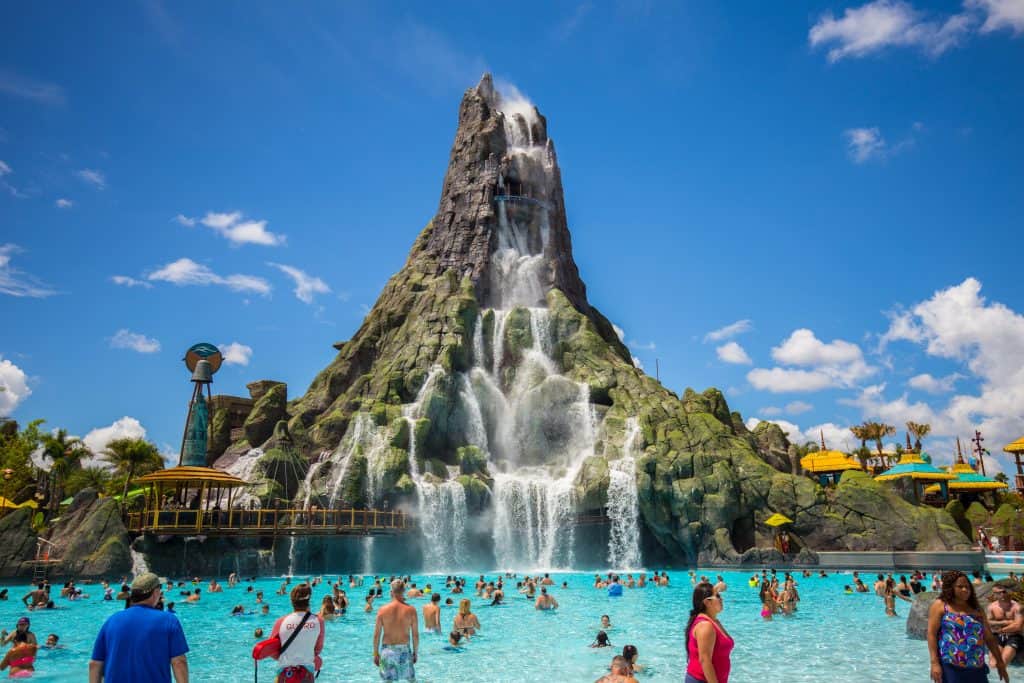 Flamingo Waterpark Adventure
Off of the Irlo Bronson Memorial Highway in Kissimmee, this weekend water park in Florida is available for hotel guests only, with the attractions located right outside your door.
While on a much smaller scale, with only 3 slides among the lazy river, splash pad, and pools, Flamingo Waterpark Adventure is a less overwhelming way to experience some thrills, without excessive walking and crowds.
Despite the size however, this option is far more affordable than the pricier Orlando competitors, and has direct access to the rest of the hotel's amenities.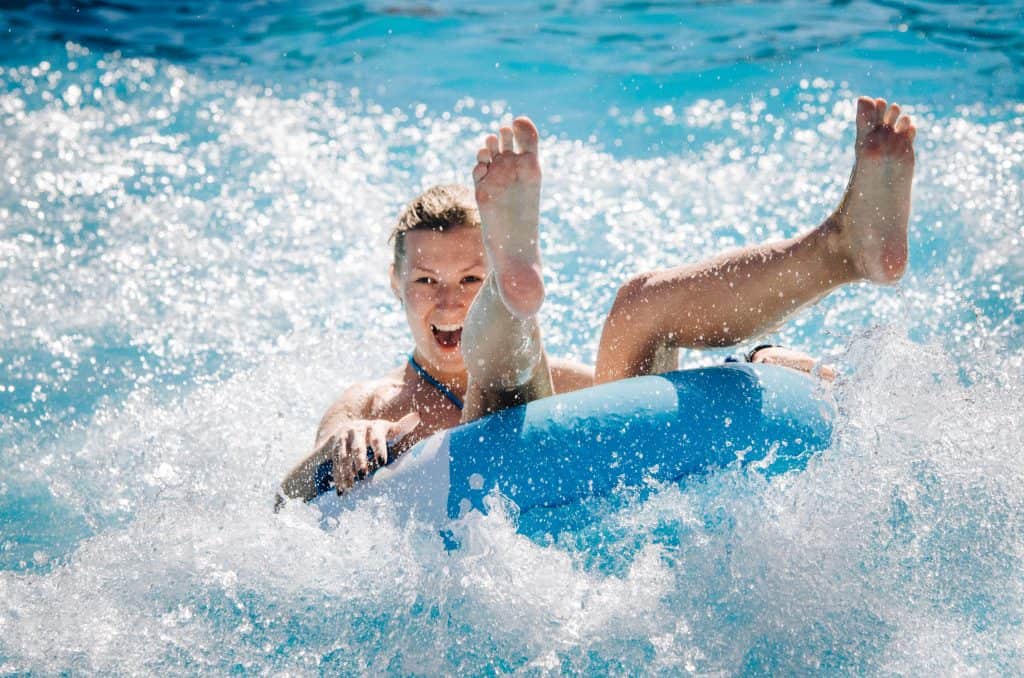 Legoland Florida Waterpark
Winter Haven's popular Legoland theme park has its very own water park and is sure to be 100% unique from the rest of the parks on this list, a no-brainer for any Lego fans. From being able to build your own raft in the lazy river to channeling your crafty side in their latest attraction, Creative Cove, Legoland has the brand name behind it and the theming to show for it.
This park is also super ideal for younger kiddos, as it has a lot of splash areas and slides built for them, the tallest height requirements being around only 52 inches
Located about 2 hours away from Orlando towards Tampa, this park is built with kids in mind, so Legoland's water park is definitely a getaway to consider for a family trip.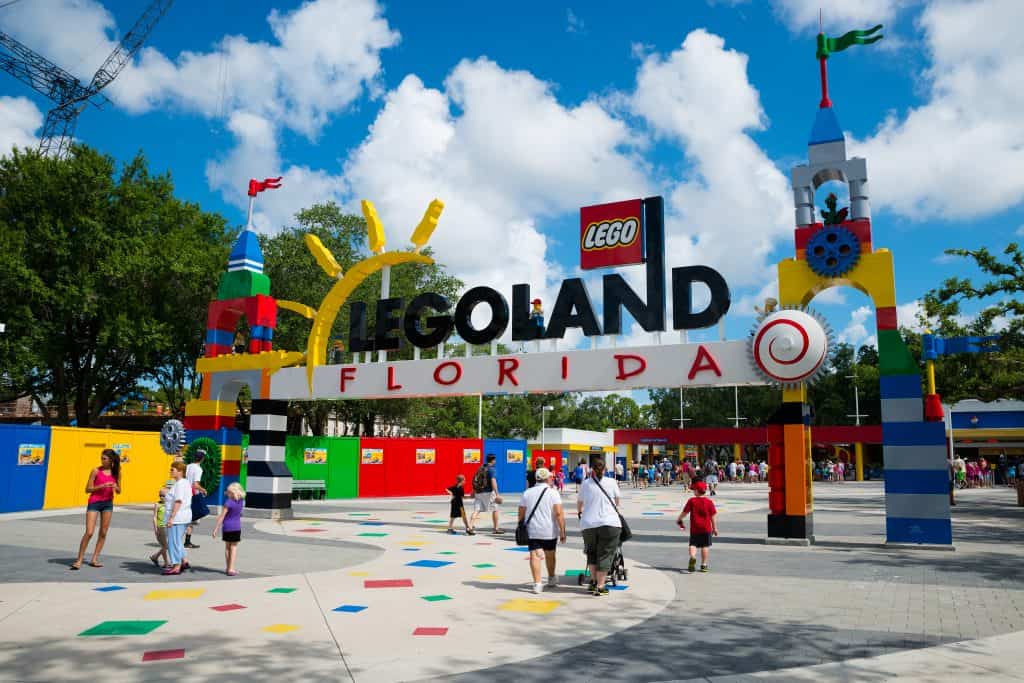 Buccaneer Bay
Weeki Wachee Springs State Park located in Hernando County is a piece of Florida history, and the home of its very own water park, Buccaneer Bay. While you can rent paddle-boards and kayaks or even watch the live mermaid show, the natural springs house a variation of slides and pools.
Although much smaller and older than many on this list, it's cheaper too, at only 13$ a person, making it one of the most affordable water parks in Florida by a landslide. Weeki Wachee has been around since 1966, and the mermaid park still attracts tourists and locals to this day.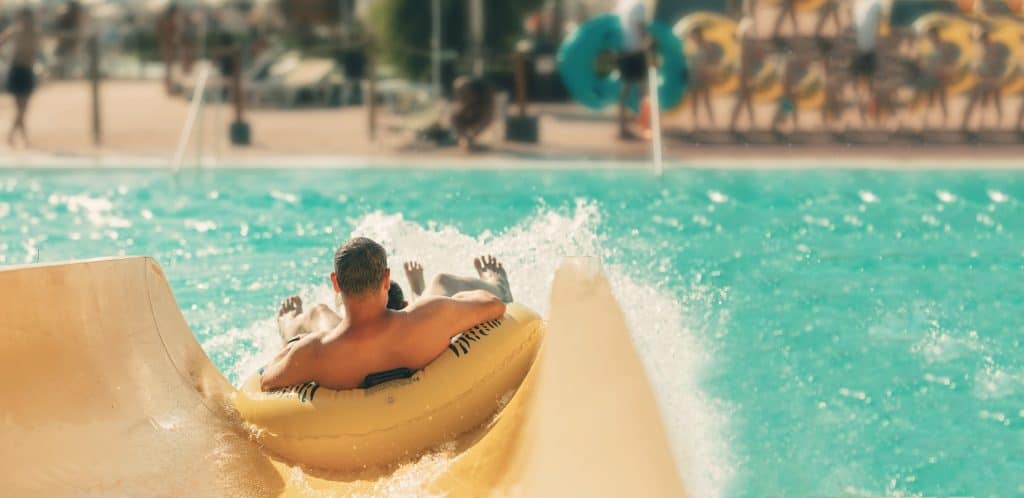 Island H20
The newest water park in Orlando located beside Margaritaville, Island H2O is what many call the attempted replacement of Wet N' Wild, a beloved park that eventually closed down in 2016. Island H2O has a tech and social media theme, with quirky slide names and lots of photo, live show, and video elements throughout.
The park hosts live DJ days every Saturday, and even has its very own app where you can control the park's music and sync up with your wristbands to access all of your media.
While this park has a lot of competition in the theme park epicenter of Florida, Island H20 is a shiny new park whose theme is certainly going to challenge the test of time but has some great slides and pools to stand for it.
We hope you've now got your options stacked if you're planning a getaway involving water parks in Florida, and discovered some new bucket list parks you may have never heard of! After all, it's always pool weather down here!