When you think of Florida, you most likely envision white sandy beaches, but you might be surprised to learn that there are some truly incredible Florida rivers as well! These rivers are quite captivating and peaceful, so they are perfect points of interest for any Florida itinerary!
While visiting the Florida rivers, you might get a glimpse of turtles, alligators, egrets, blue herons, and more! Don't forget to bring your camera along because you never know what you might see along the Florida waterways.
The flow and sound of the rivers will bring about calmness and you will find yourself connecting with nature. If you have been in need of some fresh air and relaxation, then you are on the perfect path to finding one of the best ways to unwind in Florida.
Do you want to add some foodie stops to your list, well then you should definitely check out the 17 Best Restaurants in Florida! Are you traveling by RV, then you might benefit from looking at the 14 Best RV Parks in Florida.
We will cover all of the details including location, any entrance fees, available activities, and fun facts about each individual river. So, get ready to explore all of these awesome rivers and see why they need to be included on your next trip to Florida!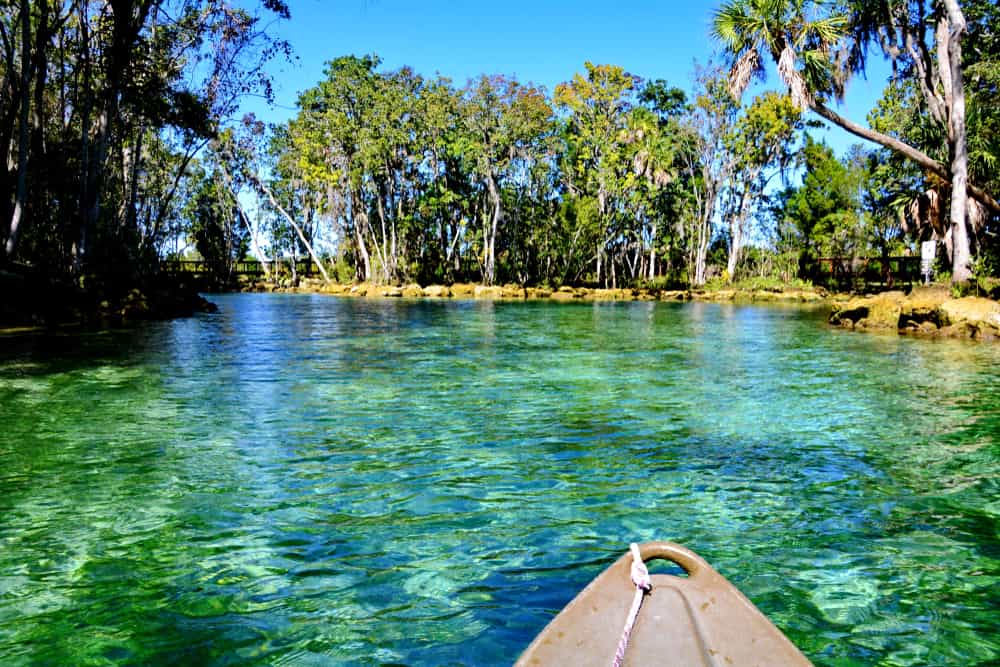 12 Gorgeous Florida Rivers You Must See
Rainbow River
Rainbow River is located in Dunnellon, Florida, which is about 40 minutes southwest of Ocala. The easiest point of entry is at the Rainbow Springs State Park. The entrance fee is $2 per person and they require the exact amount as they are unable to provide change.
Well-behaved pets that are leashed are allowed and guests are expected to pick up after them. Visitors are able to rent kayaks and tubes for enjoying this gentle river that is approximately 6 miles in length.
The Rainbow River water temperature is around 73 degrees and depth never reaches more than 10 feet. The crystal clear water provides a fabulous viewing experience for swimmers.
There are designated swimming areas where you can enjoy wading, swimming, and snorkeling. If you are having a fabulous time and don't want it to end, you can easily stay at one of the campgrounds within the park.
Guests can expect to see a wide variety of vegetation and wildlife including birds, turtles, fish, deer, alligators, and manatees.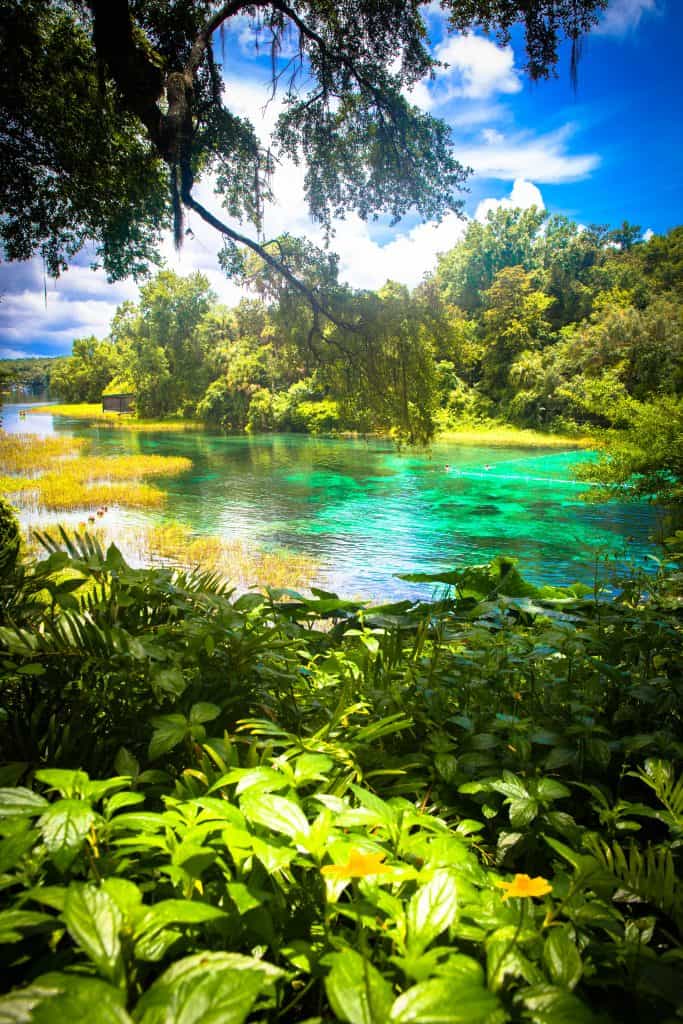 Crystal River
Crystal River is located in Citrus County which is in Northern Florida. Citrus County is known as the "Manatee Capital of the World", so if you would love to view a manatee in its natural habitat, this might be your best opportunity.
Crystal River is well-known for its stunningly clear waters and frequent manatee encounters. Manatees can only live in warm waters, so during the winter months, they move into the rivers of Florida.
Manatees are also known as Sea Cows and they only breathe every few minutes. They are slow-moving, very gentle, and communicate using clicks that are audible to humans.
There are several companies in the area that rent kayaks, paddleboards, and tubes that are perfect for enjoying Crystal River. One of the easiest access points is through Three Sisters Springs. General admission to Three Sisters Springs can range from $10-20 per adult depending on the time of year and if you are a local resident.
There is a wonderful boardwalk that cuts through the river and has several outlook posts. Guests can enjoy guided tours as well as a trolley service.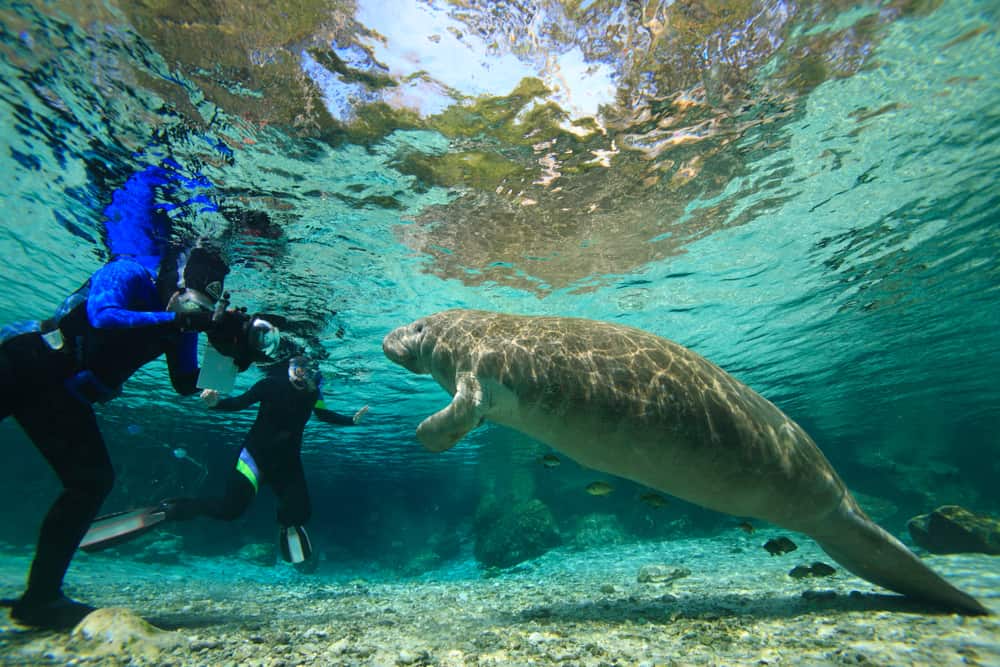 Weeki Wachee River
Weeki Wachee River is probably one of our most popular and famous Florida Rivers. Weeki Wachee Springs State Park has been entertaining visitors since 1947.
In 1959, ABC bought the spring and built a 400 seat theater in the side of the spring that sits 16 feet below the surface. At this time, they started the very popular and intriguing underwater performances that included follies, circus tricks, and mermaids.
The mermaid performances are still a part of the Weeki Wachee Springs that attract locals and tourists year-round. In addition to these fun and quirky shows, guests will absolutely fall in love with the gorgeous river and all of the surrounding habitat.
Paddleboards and kayaks are available to rent. The entrance fee is $13 for adults and $8 for kids ages 6-12 years old. The water is a stunning mixture of blues and greens. Fish are easily seen swimming by and sometimes jump out of the water.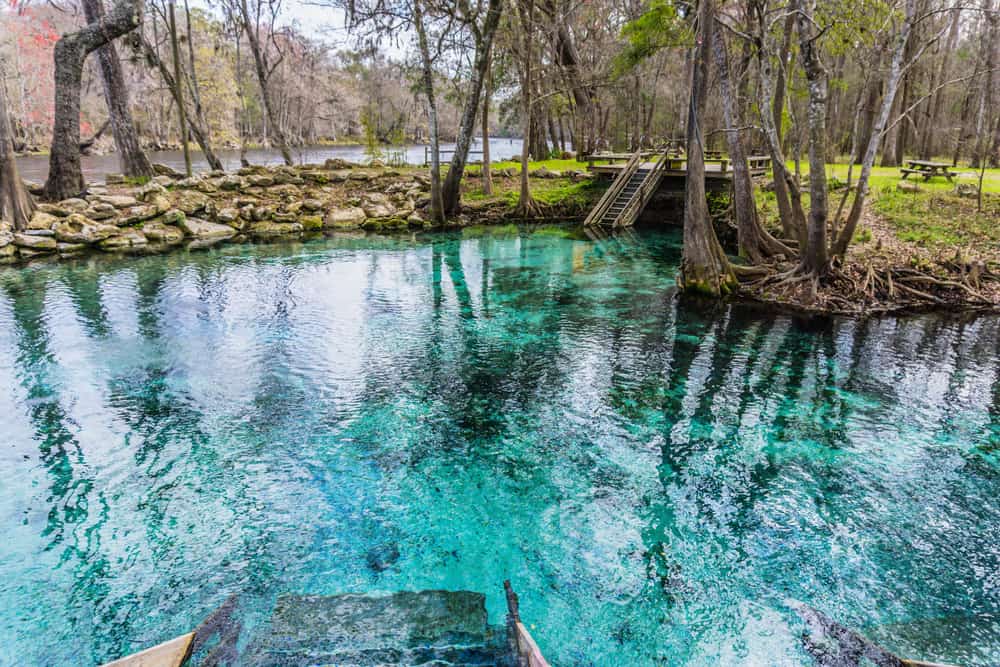 Suwannee River
The Suwannee River is one of the Florida Rivers that spans two states. The Suwannee runs from southern Georgia into Florida and is almost 250 miles in length.
Now, unlike our other rivers previously mentioned, the Suwannee is a dark black river that has a strong current. Camp sites can be found in several locations along the Suwannee River including the Suwannee River State Park, Suwannee River Hideaway Campground, and the Woods Ferry River Camp.
The Suwannee River provides a wide variety of water related activities including fishing, boating, kayaking, paddle boarding, and even house-boating in some areas.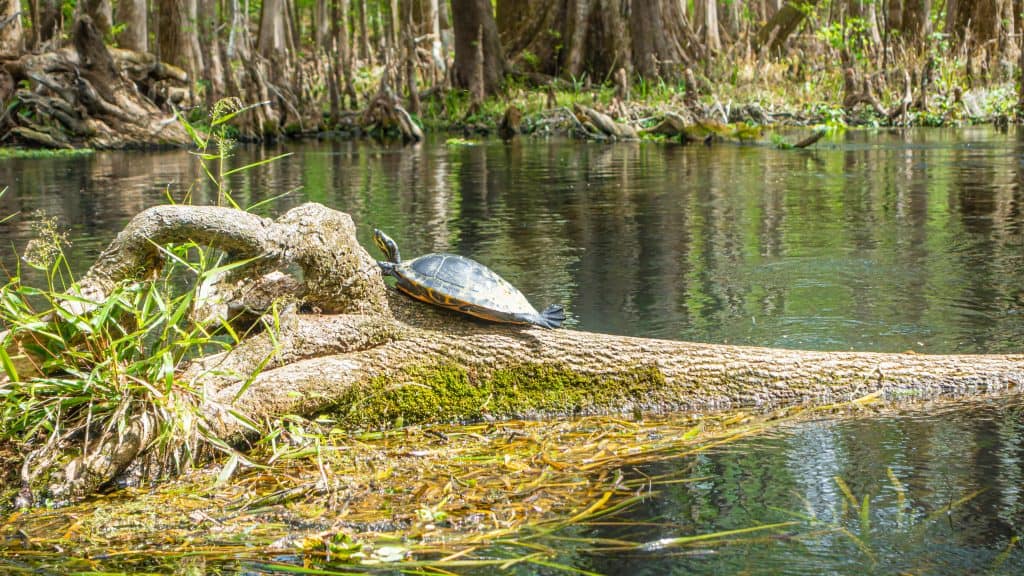 Peace River
The Peace River is approximately 106 miles long and it is located in the Southwestern part of Florida. It originates in Polk County and makes its way south through Hardee County, DeSoto County, and Charlotte County.
The Peace River is considered to be crucial to maintaining the salinity of Charlotte Harbor. A fun fact about the Peace River is that it is a very popular site for fossil collectors. Several fossilized shark's teeth and prehistoric bones have been discovered deep within its gravel.
Paddlers can expect to see alligators, osprey, hawks, and many other creatures throughout their travels. If you are a history buff, then you might want to crave out some time to visit the Cracker Trail Museum.
The Riverside RV Resort and Campground is a wonderful place to stay for fishing and/or launching a boat. You will find many small companies in each county that specialize in renting paddleboards, kayaks, and canoes.
The Peace River is one of the must see Florida rivers because as you paddle, you will feel the history of the area wash over you and get a true glimpse into Old Florida.
Indian River
The Indian River is located on the East Coast of Florida in Volusia County. Along the Indian River there are over 2,000 plant species, 600 different types of fish, and 300 different varieties of birds.
The Indian River is well-known for being home to West Indian Manatees and the Eastern Indigo Snake. Anglers will be excited to hear that the top catches are Speckled Trout, Snook, Redfish, and Tarpon.
Not sure where to start when it comes to fishing? Well, no worries there, because charter fishing is available and it is a great opportunity for a novice angler to learn a few tips and tricks. Wade fishing and kayak fishing are also very common methods that are used in the Indian River.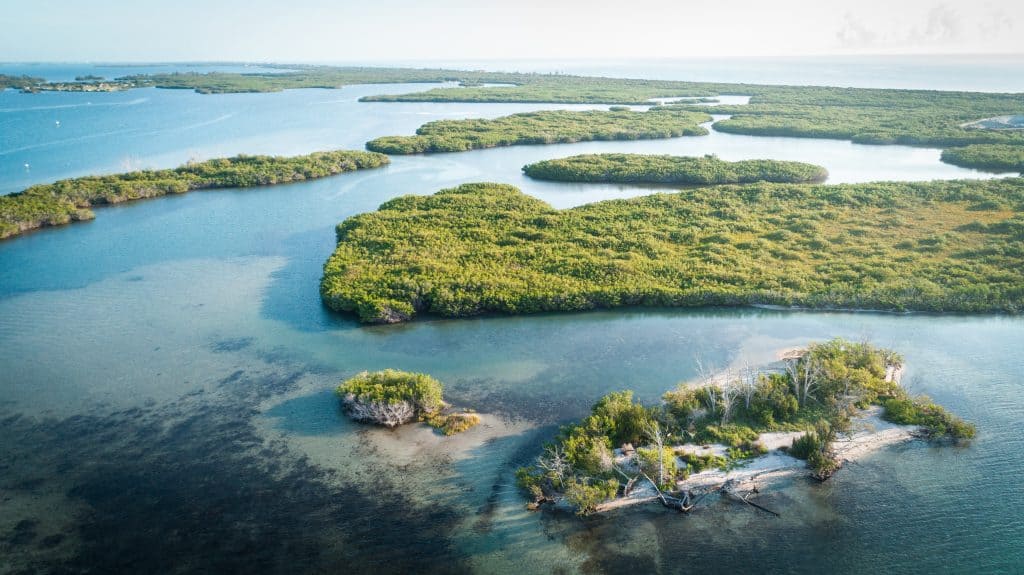 Hillsborough River
The Hillsborough River flows for 60 miles through Hillsborough County, Pasco County, and Polk County. If you love nature trails, then you won't want to miss out on visiting the Hillsborough River!
The Hillsborough River includes 4 nature trails that are ideal for hiking, bird watching, and photography. The Hillsborough River State Park is one of the easiest ways to access camping, fishing, canoeing, swimming, and kayaking.
One of the most popular activities on the Hillsborough River is the canoe trail that is 34 miles in length and starts at the State Park. A nominal fee of $6 per vehicle is required to enter the Park and allow you access to the canoe trail and the nature trails.
The Hillsborough River is one of the Florida rivers that is chocolatey brown in color and winds through lush green foliage. The contrast of these two colors is really quite beautiful and begs to be photographed.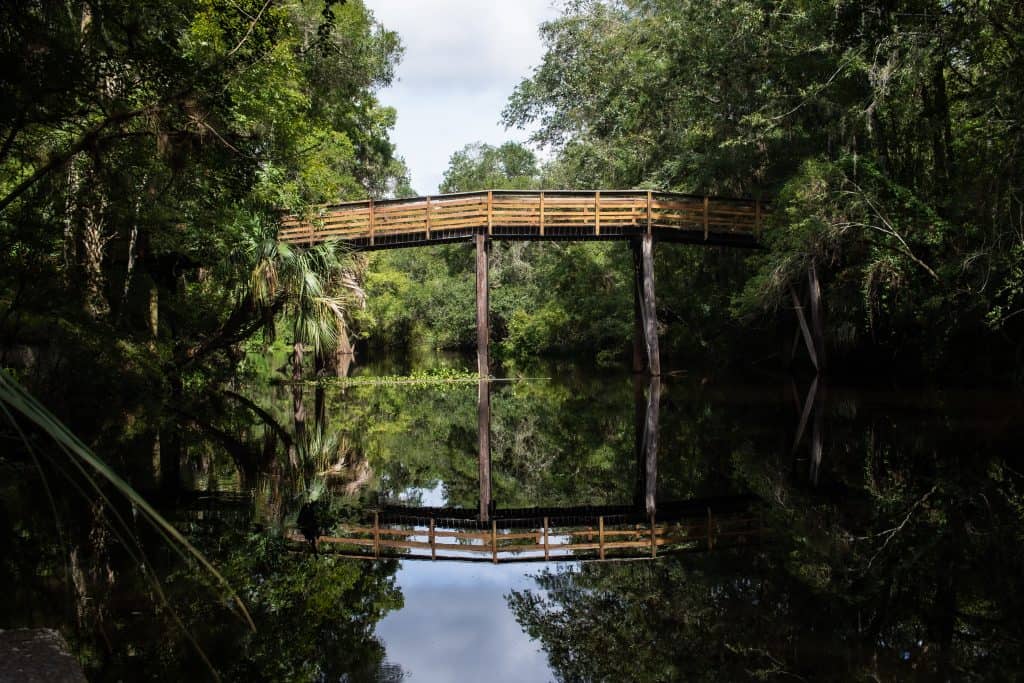 Chipola River
The Chipola River is 92 miles long and it runs through Jackson County, Calhoun County, and Gulf Counties. The Chipola River is perfect for kayaking and canoeing because it features stunning views of hardwood forests, limestone bluffs, and river swampland.
The most popular paddling trail is the Chipola River Designated Paddling Trail that is 51 miles in length and starts slightly south of the Florida Caverns State Park. If you are in town for a few days, then we definitely suggest taking a cavern tour at the State Park.
The most common fish species in the Chipola River are the Largemouth Bass, Shoal Bass, Bluegill, and the Sunfish. Tubing the Chipola River is a fun and relaxing activity for all ages! There are several vendors for renting tubes including the Chipola River Outfitters.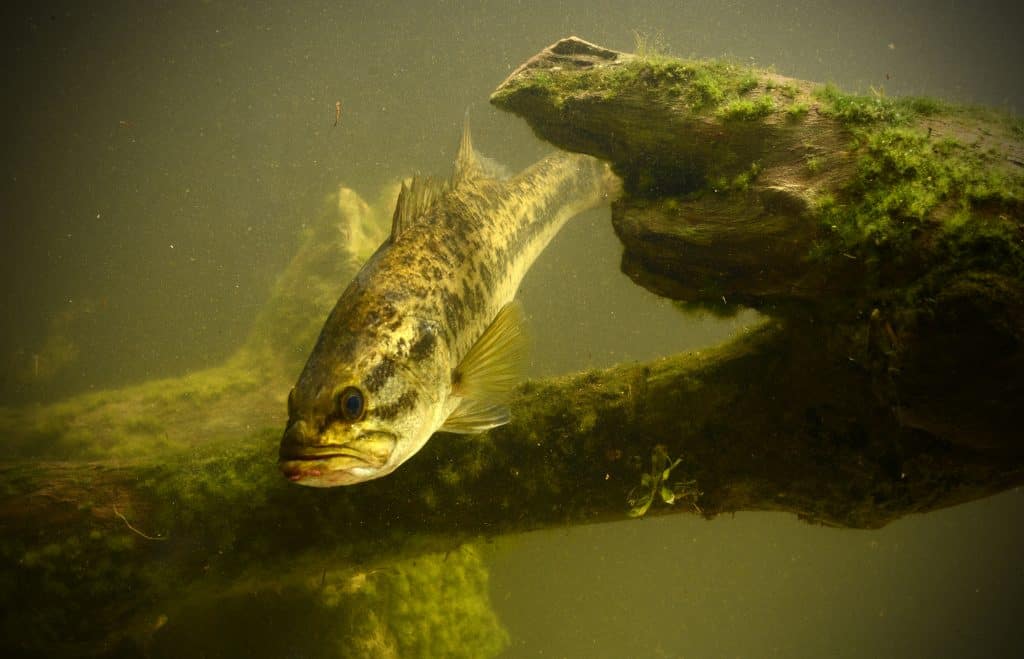 Loxahatchee River
The Loxahatchee River shares a title with the Hillsborough River, being the only 2 designated Wild & Scenic Rivers in Florida. The Loxahatchee River is located on the southeast coast of Florida and it flows out the Jupiter Inlet into the Atlantic Ocean.
The Loxahatchee River is one of the shorter Florida rivers measuring 7.6 miles in length. The Riverbend Park and Jonathan Dickinson State Park are the two sites available for launching kayaks and canoes.
While paddling, you will most definitely see some of the cutest turtles sunbathing on the shoreline. Be on the lookout for any branches or stones that break the water's surface because this is where you will typically spot them hanging out.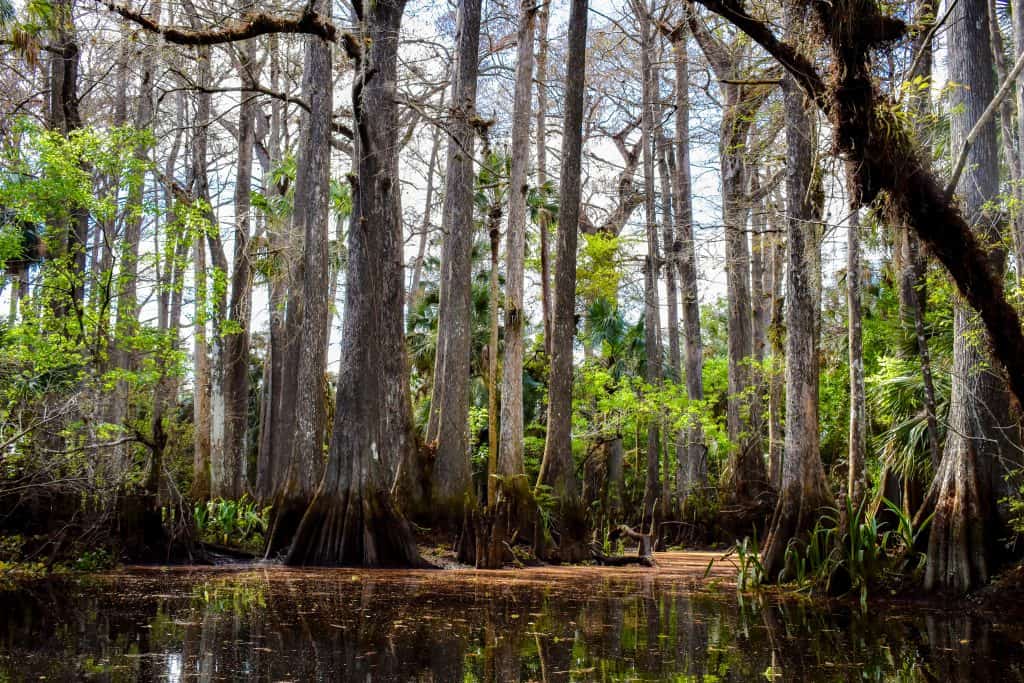 Kissimmee River
The Kissimmee River is located in Central Florida very close to Disney! So, if you are looking for a trip that can combine nature exploration with theme park excitement, then you will definitely want to plan a visit to the Kissimmee River and Disney.
First time planning a trip to Disney and you're not sure where to start? Well, we have put together a Disney Planning Budget, and it is sure to help you get going in the right direction!
Okay, now let's get back to the Kissimmee River. The Kissimmee River is 134 miles in length and appears dark blue and brown depending upon what area you are viewing.
An interesting fact about the Kissimmee River is that it was straightened in the 1960's to "drain the swampland", which worked, but also created devastating effects on the eco-system.
A billion dollar restoration project was created to correct this massive mistake. Thankfully, the efforts of this project resulted in birds returning, water oxygen levels normalizing, and fish species thriving again. Today, the Kissimmee River is full of life and beauty.
Do you want to experience the Kissimmee River, but you're not so fond of primitive camping sites? That's okay because you can "Glamp" at the Westgate River Ranch Resort & Rodeo! The Ranch is situated on 1,700 acres and overlooks the Kissimmee River. It is located just one hour south of Orlando, so it would make a great addition to any Disney Trip.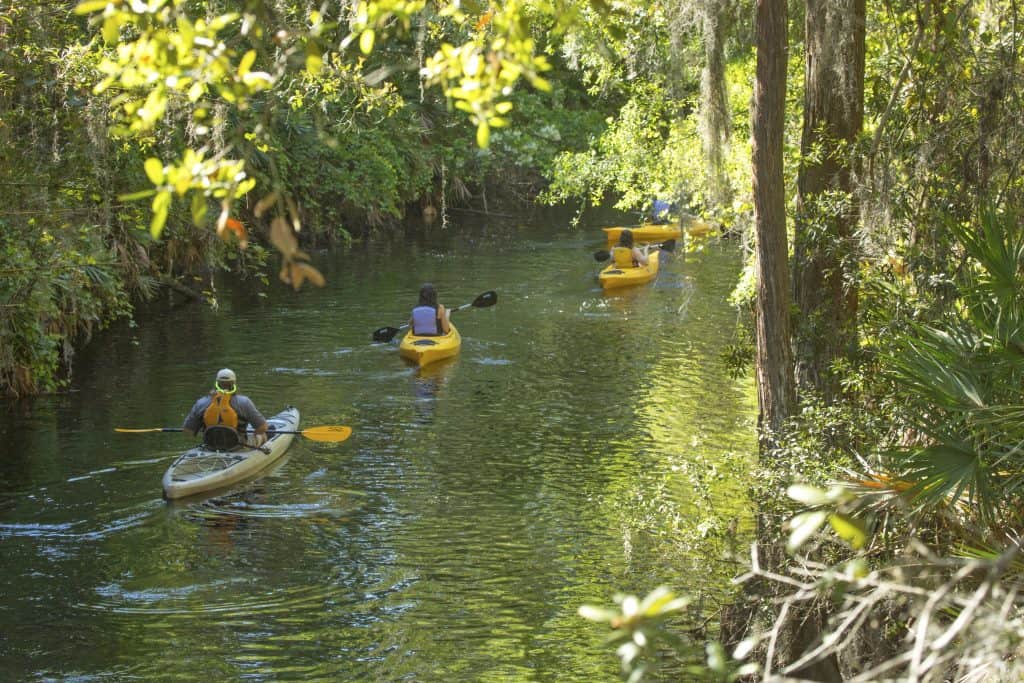 Santa Fe River
The Santa Fe River is about 75 miles in length and it is located in Northern Florida. It spans 6 counties and is well-known for being a very slow flowing river.
The slow flow rate of the Santa Fe River allows a large amount of leaves to accumulate which causes the water to turn dark brown. There are several springs throughout the Santa Fe River and those areas have a unique combination of crystal clear water that blends into darker brown water.
The Santa Fe River is extremely popular among avid kayakers because the scenery is quite diverse. Paddle long enough and you will see cabins, cypress trees, several springs, and swimming holes.
One of the must-see spots along the Santa Fe River is the swimming area at Gilchrist Big Blue. The water sparkles in the sunshine with beautiful shades of blue and green. Looking for some adventure? Then, you might want to jump off the 10-foot platform and plunge into the refreshingly cool waters!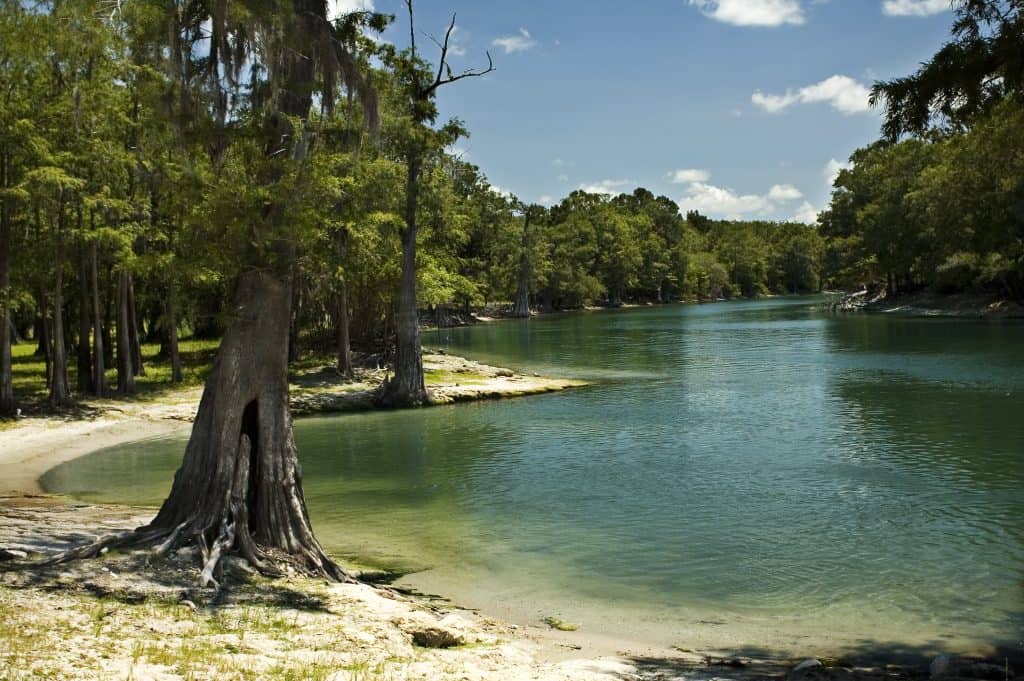 Ichetucknee River
The Ichetucknee River is a spring-fed and stunning river that is located in North Central Florida. One of the neat parts about the Ichetucknee River is that most of the river is located within the Ichetucknee Springs State Park.
It only costs $6 per vehicle to enter the Ichetucknee Springs State Park and it is well worth the quality tubing and kayaking that you will experience. Within the State Park and on the river, you might get to see wild turkeys, otters, beavers, wood ducks, and softshell turtles.
There are also three nature trails within the park that take guests through a lush environment surrounded by long pines. Visitors will love the designated swimming areas and exploring both the springs and the river!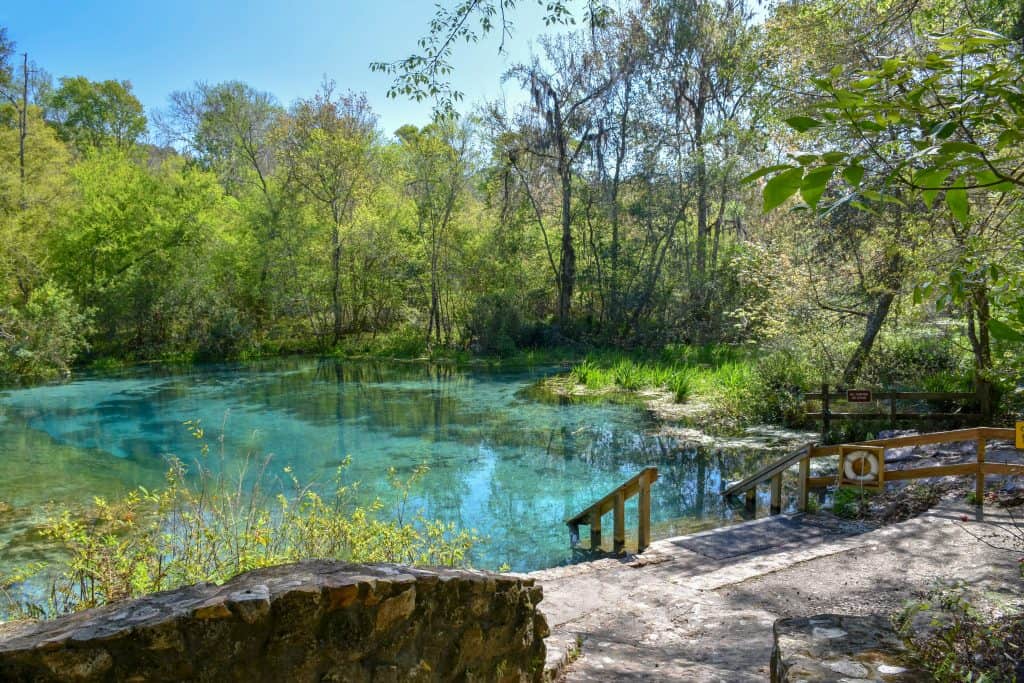 Well, as you can see Florida has much more to offer in addition to its well-known beaches and theme parks! We hope you have enjoyed touring all of these amazing Florida rivers and learning a little bit about each of them. Safe travels and don't forget your cameras or sunscreen!