Wanting a fun night out and looking for some rooftop bars in Orlando? You are in the right place. In this article, we will walk you through rooftop bars in downtown Orlando, hotel rooftop bars in Orlando, and rooftop lounges in Orlando. After reading this you will be able to make the best decision about which of these rooftop bars is for you.
We find rooftop bars so freeing, not only do you get to enjoy a drink with friends but you also get to stand in the fresh air and enjoy the view.
Drink in hand, friends by your side, and a view that takes your breath away are all what rooftop bars are made for. And rooftop bars in Orlando come with the added bonus of gorgeous evening weather and those unforgettable Floridian sunsets. Some of these bars even allow you to see the Disney fireworks.
Don't forget to check out some of the Best Places To Stay In Orlando when planning your visit!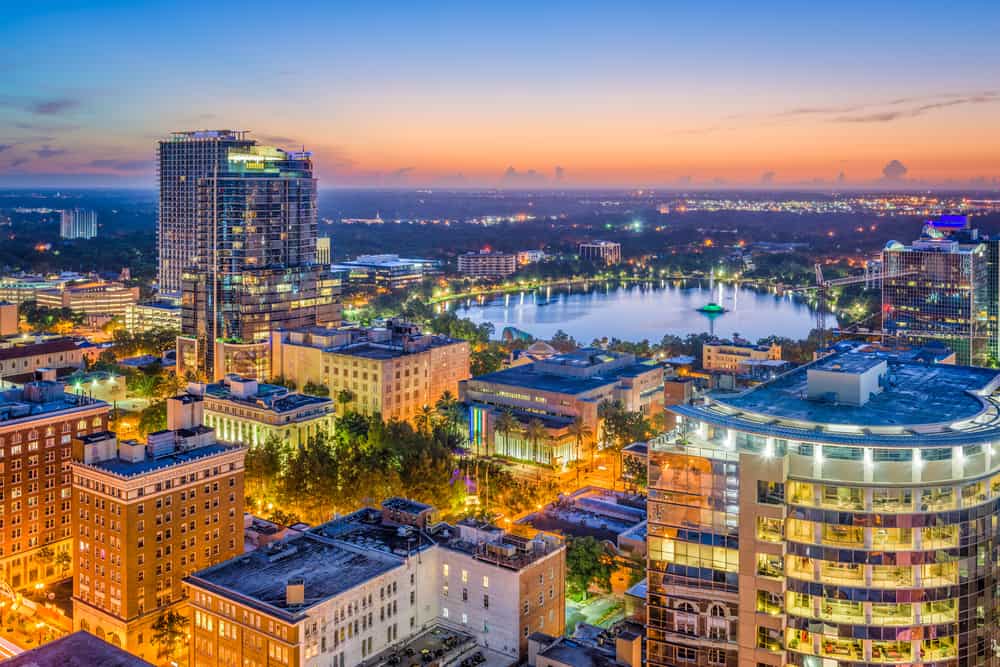 Whatever brings you to Orlando, be it work or pleasure spending an evening at one of the rooftop bars in Orlando is the perfect way to finish off a busy day, relax for the evening or spend some time with a loved one.
Rooftop Bars in Orlando come in all shapes and sizes and all have a different feel and vibe. Some are more for party types, some more for the relaxing evening drink, and some are just places to sit, drink and admire the view.
Some of these bars charge a cover charge and some don't. We have not included the details in this article because the price and when it is charged is ever-changing. Check before you go with the venue. If you want guaranteed seating in some of the bars you will need to book and it can work out expensive.
Let's walk you through our picks.
You might be interested in this article 25 Fun Things To Do In Orlando Other Than Theme Parks
12 Best Rooftop Bars In Orlando For A Night Out
Aero Rooftop Bar & Lounge
If you are looking for something cool and sleek for a night out then Aero might be for you. It has intimate cabanas, twinkly lights, and great views of downtown Orlando. It's a busy happening place with live DJ music.
Connected with ground-floor bars The Patio and 64 North the rooftop terrace is made more for dancing than sitting. If you want to make sure you get a seat you can rent one of the cabanas.
The terrace has more of a nightclub feel and therefore has more of a younger audience. Aero also offers a lot of drink promos before 11 pm so it worth getting there early.
The opening times vary but it is generally open to party into the early hours Thursday to Saturday and closes at 11 pm on Sunday.
The dress code is smart casual and on Thursday ladies get free drinks between 10 pm-12 pm.
One of the rooftop bars in downtown Orlando well worth a visit.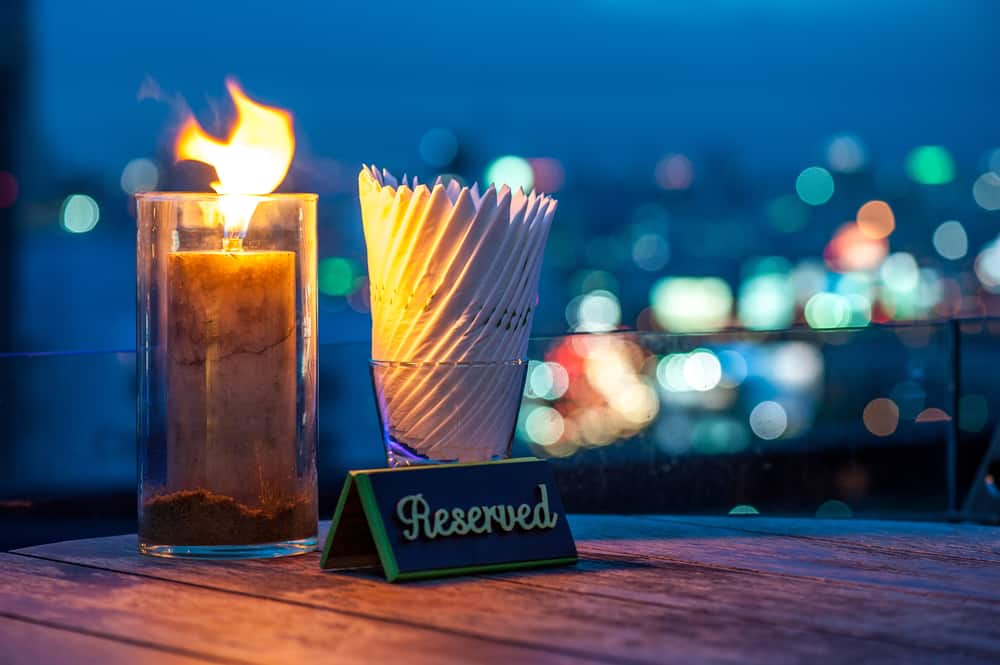 One80 Skytop Lounge
Want something a bit more stylish and luxurious then One80 Skytop Lounge might be more for you. There is a large comfy seating area that just oozes style and comfort.
Located on top of the Amway Center the view of downtown Orlando is stunning. For us, this rooftop bar in Orland is a mix between a nightclub and a cool bar.
There is a live DJ and they do theme nights where ticket holders get in 90 minutes before opening. The dress code is smart casual so bare that in mind, most people here get dressed up for the night.
This place has class and is on the pricey side. Open most evenings except Sunday but check beforehand as it does get hired out.
It has a Miami style vibe and is one of the rooftop lounges in Orlando well worth a visit.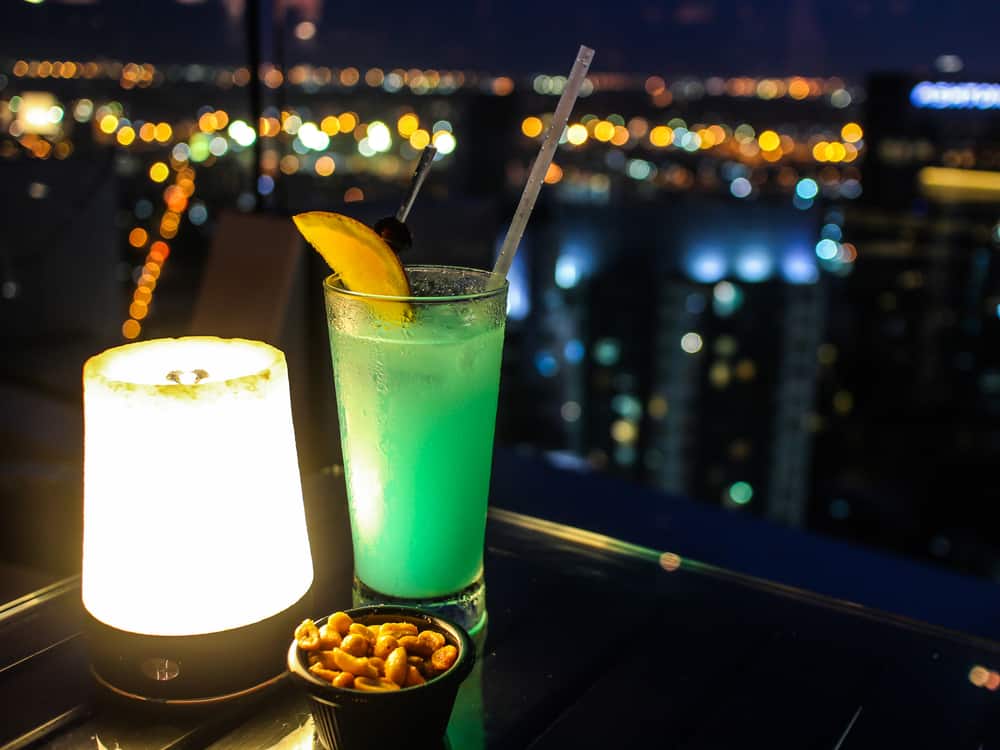 Bar 17 Bistro
On the 17th floor of the Aventura Hotel, Bar 17 Bistro is sleek and classy with a view that takes your breath away. The view here isn't downtown Orlando but Universal's three theme parks.
It's modern all glass, white with a touch of beige and grey and the menu is a fusion mix between Florida and international cuisine.
This is more of a relaxing experience and is a great place to sit and chat with friends over some food. Thursday to Saturday there is a DJ and it's open every evening serving snacks and dinner from 4 pm-10 pm.
Since this is so high it's recommended to bring a coat or cardigan as it can get breezy. If you spend over $25 get your parking ticket validated by the server as it will save you a huge parking fee.
The atmosphere and sunsets here are just incredible and while it's not cheap we feel it's well worth a visit. Bistro 17 is one of the best hotel rooftop bars in Orlando.
M Lounge
M Lounge has a lot to offer and really is super cool. The rooftop bar is on level three and access is from a glass elevator. It's chic and has great views of downtown. The bar is covered and the rest of the area circles around it with plenty of seating and some sofas.
The downstairs bar is just as cool too, maybe even more so with over 60 classic and rare ​vehicles are on display. The dress code here is casual.
There is a great atmosphere here and the drinks menu is pretty great.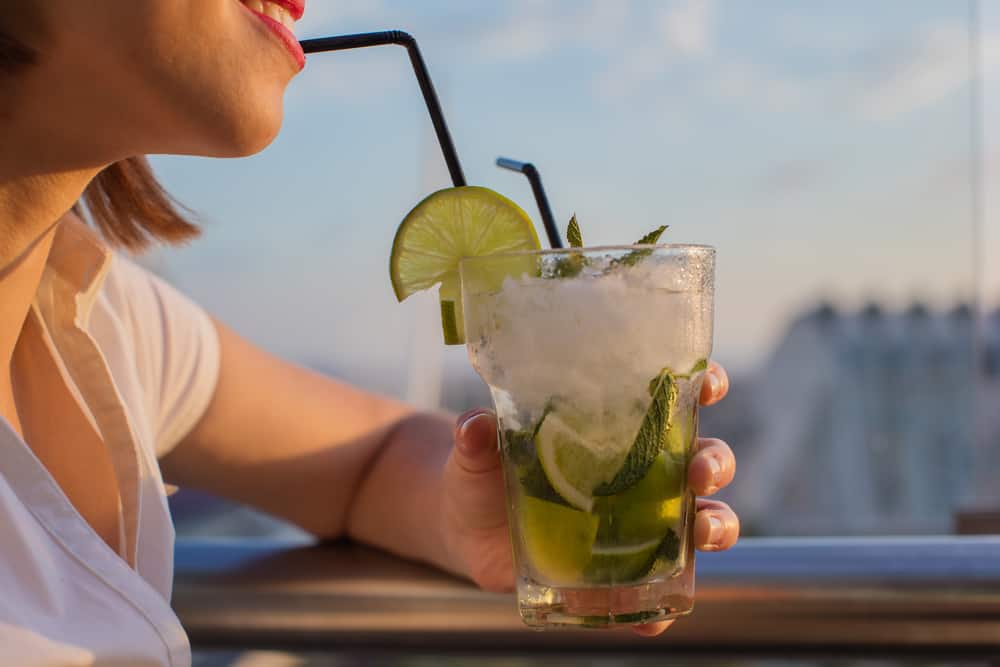 Celine Orlando
Celine's is more of an entertainment venue/nightclub putting on events over three different areas the rooftop been one of them. It's only on the second floor so don't expect incredible views.
This place has an atmosphere, live DJs, and decently priced drinks so it does attract a younger party crowd.
It's a great place for a fun night out with friends and check before because what is on is always changing and sometimes it is closed for private events.
While you can get in is casual wear, flip flops, athletic gear and ripped/baggy leans are likley to get you turned away.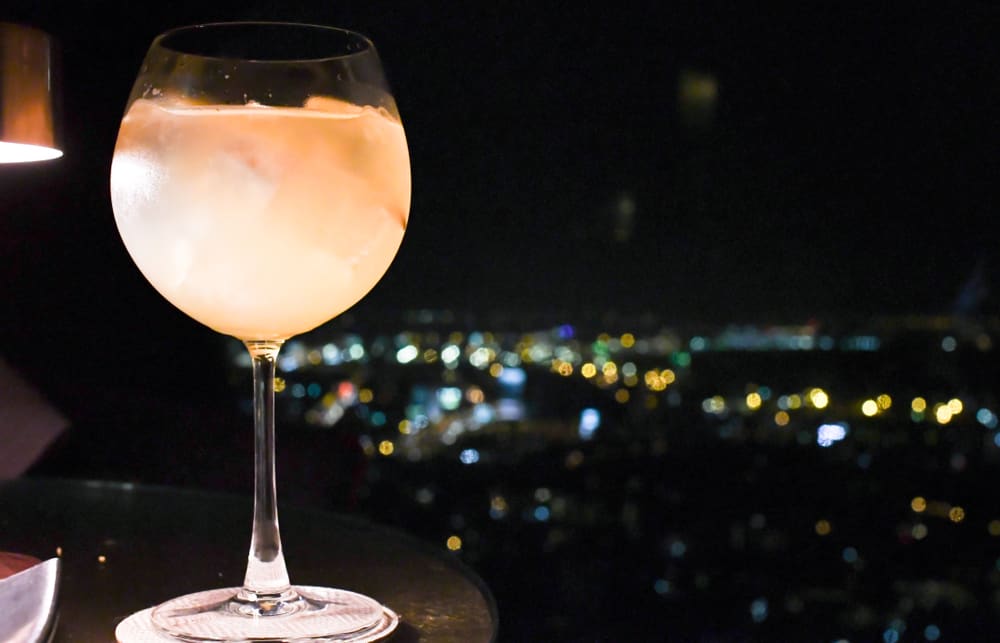 Hanson's Shoe Repair
If you like your rooftop bars more chill then this speakeasy is for you. It's a former cobbler's shop and is small with a dozen or so seats and standing room for about 20, let's just say it's intimate.
It really does have that speakeasy feel and you even need a password to enter, which you can obtain by calling or messaging the management. Hanson's has old world charm and then some, think wood and bare brickwork and you have got it.
The rooftop is more like a garden space and looks into the main bar through a glass window. Live entertainment is more of the jazz acoustic nature. The cocktail menu is small but rated very highly some saying there's are the best in the city.
This place is quirky and atmospheric and a perfect place for a romantic evening. Everyone who goes there seems to love it.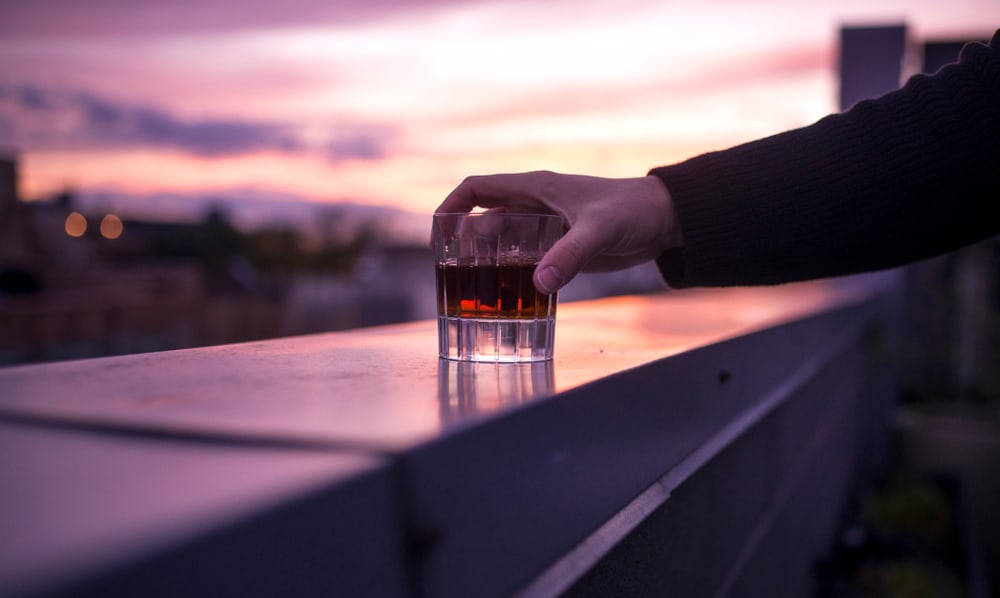 Latitudes
Of all the rooftop bars in Orlando, this is the largest. With a tiki bar tropical atmosphere it's a relaxing and fun place to spend the evening. If you arrive early you can take advantage of the 3 for 1 drink deal which makes this place great value.
It's on the third floor and offers a great view of the beautiful Floridian sunsets. You will forget you are in downtown Orlando as you soak up the tropical vibes of this place.
Latitudes is an energetic party young vibe with two different bars below if you get bored of all the night air.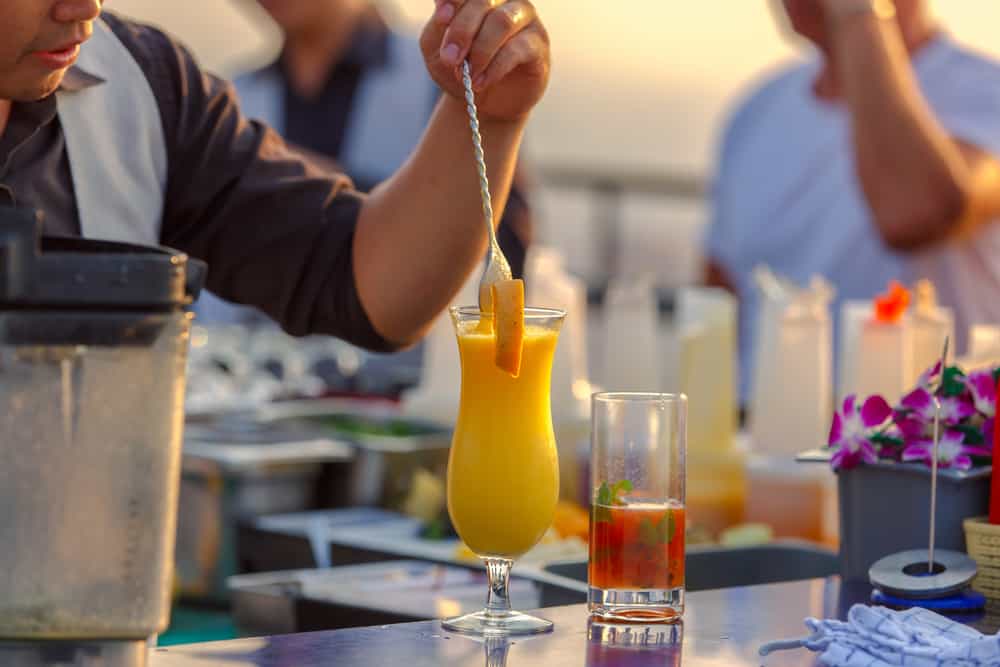 Capa at Four Seasons
Located on the 17th floor of the Four Seasons Resort Orlando this steak restaurant has a bar with a real view. You will be treated to panoramic views of the Walt Disney World Resort and is a great place to watch the fireworks.
Capa has live music from midweek to the weekend and Capa was named among the Best 100 Wine Restaurants in the US by Wine Enthusiast magazine. The restaurant serves fresh Florida seafood, Spanish-influenced tapas, and steaks cooked on a wood-burning stove. The bar serves a signature 'CapaTonic', a wide variety of wines and cocktails.
Capa manages to mix sleek and modern with darker decor and a friendly atmosphere.
This is the perfect place for a date night or a family meal. Be aware this bar is high so it can get a little breezy so take a cardigan or something to cover your shoulders if you get cold.
Eleven at Reunion Resort
Located on the hotel pool deck a swimming hole during the day and a great restaurant and rooftop bar by night. You can sit poolside and marvel at the views of the Magic Kingdom and Epcot fireworks.
This steak restaurant puts a modern twist on old classics and is a more upscale restaurant.
This place really is incredible and such a beautiful setting but is pricey. Pick this place for a celebratory night out.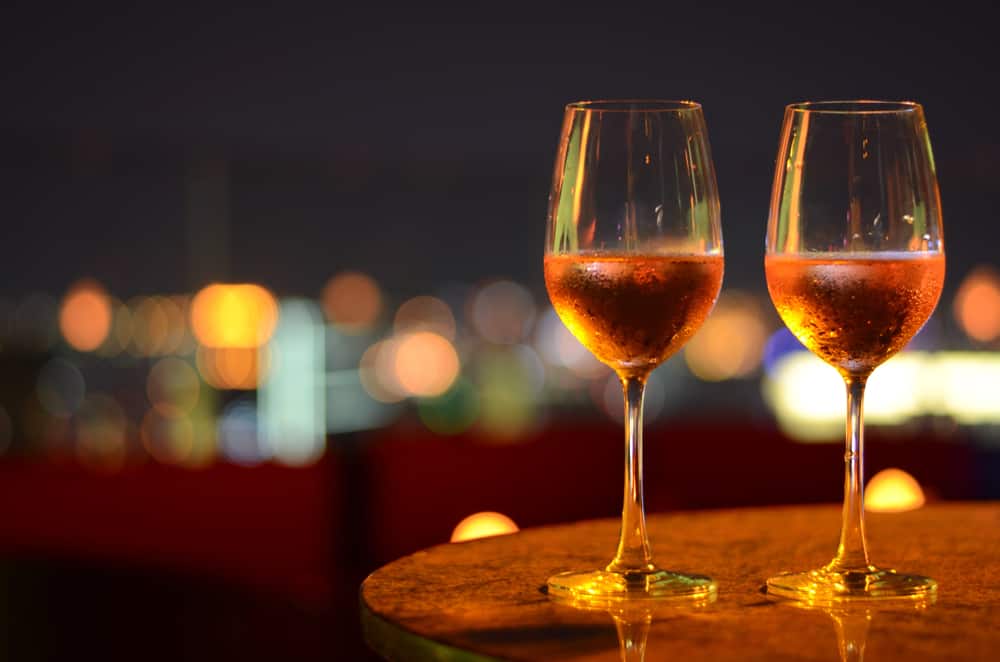 Paddlefish
In Disney Springs on the shores of Lake Buena Vista, the Paddlefish is a boat with the top deck obviously open to the air. Paddlefish was recently awarded "Best Seafood Restaurant" by the 2018 Orlando Magazine Readers' Choice Dining Awards so it's more of a place to come to eat than a drink but the top deck is stunning.
The rooftop lounge/bar area is located on the third floor of the venue and gives guests beautiful views over Disney Springs and the Saratoga Springs Resort.
There is live music Friday and Saturday from 9 pm-midnight. Another great rooftop bar in Orlando for a family meal or a date.
And why you are there there are two other rooftop bars here one at the Morimoto Asia at Disney Springs and one at the Coco-Cola Store.
Vain
Of course, the city's largest nightclub would have a rooftop bar. Located in downtown Orlando the nightclub is two stories and has three large dance floors.
The downstairs is very swanky, the upstairs cozier and the rooftop bar has an open-air DJ and a great view
Open every day except Mondays and ladies get free drinks until midnight on Tuesdays and Thursdays.
It's for the 20somethings and you will be expected to look your best to get in. Vain is the place to be and be seen.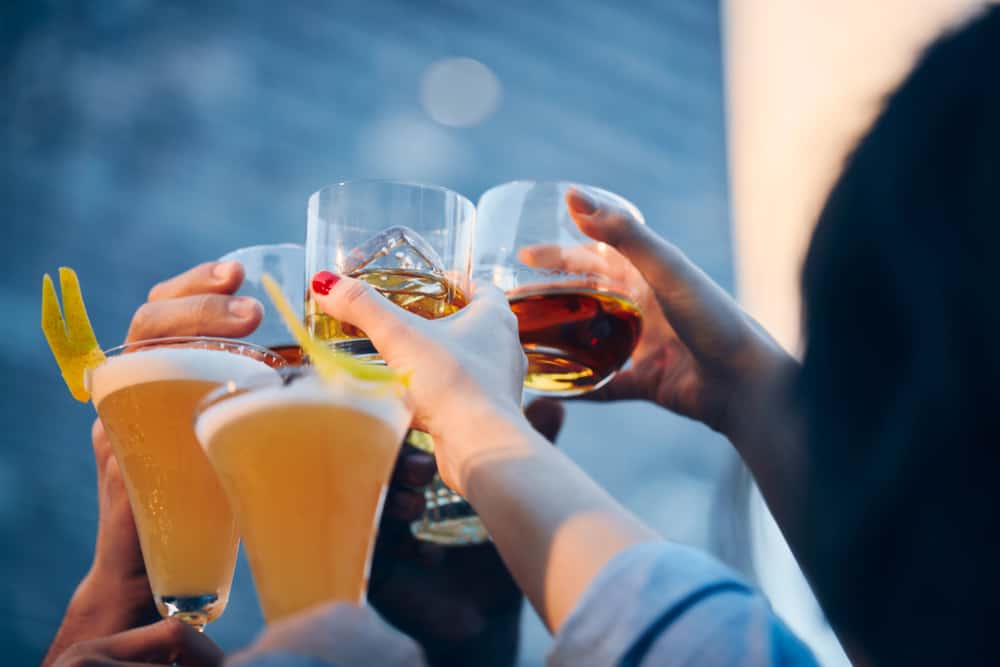 The Whole Enchilada Mexican Grill and Bar
For fresh Margaritas and Mexican spicy food head to The Whole Enchilada. On Plant Street in Winter Garden, this is away from the downtown crowds and has a much more chilled atmosphere.
The rooftop bar is a brick covered patio with plenty of seating. Walls are covered in luck greenery and string lights hang from the ceiling. It's all very cute. You will also find lawn games so it's a great place to bring children.
This place gets great reviews and the locals seem to love it too. The Whole Enchilada s the perfect place to feature a rooftop bar without all the pretense some others have.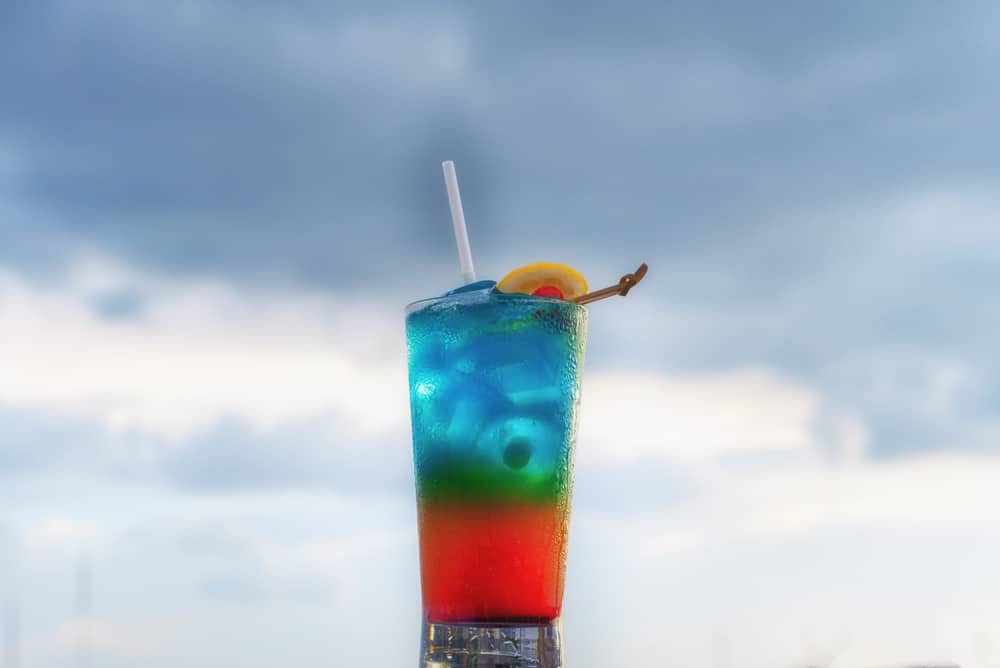 Whichever one of these rooftop bars in Orlando that you visit we hope you have an amazing time. Please let us know about your experience or if you find any other gems that we haven't mentioned here. And if you party until the early hours and need some subsidence we have you covered 15 Best Places For Breakfast In Orlando.
Have a great evening and come back and tell us all about it.
If you fancy visiting some breweries while you are in Orlando then you might want to take a look here 14 Best Breweries In Orlando You Must Visit