Are you looking for the best Italian restaurants in Miami? We have you covered with our list of the best places for Italian food in Miami!
After exploring Miami or hitting the beach if you have worked up an appetite and are in the mood for Italian cuisine we have you covered. If you need suggestions on where to stay check out our list of the best boutique hotels in Miami or the best Airbnb's in Miami.
While Italian food might not come to mind first when thinking of cuisines in Miami, Miami has some amazing Italian restaurants! From homemade pastas to pizzas and classic Italian dishes and seafood that transport you back to Italy these restaurants serve some of the best Italian food in Miami!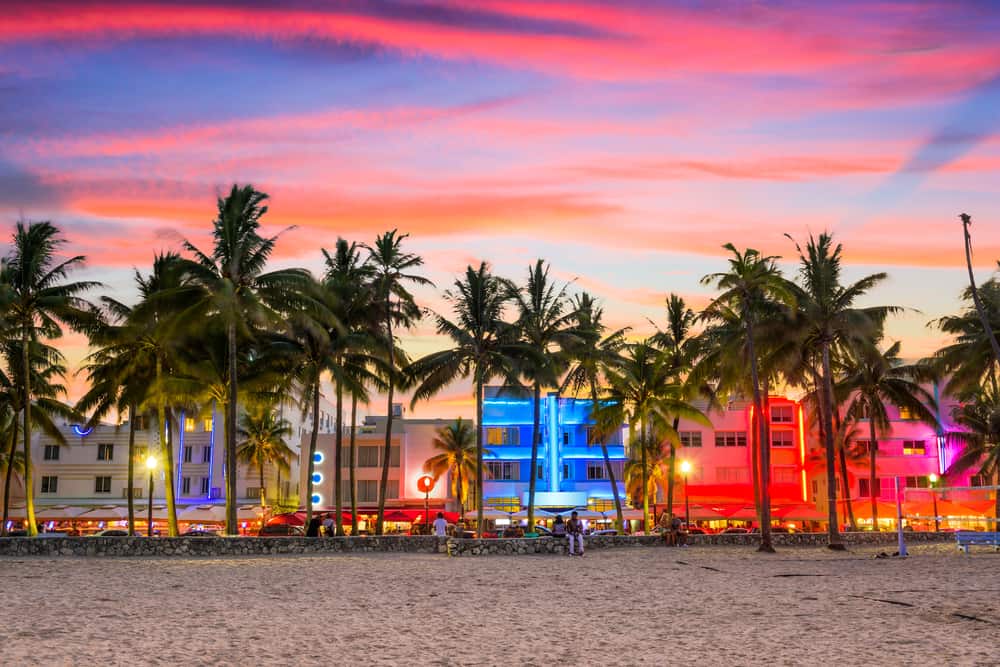 15 Best Italian Restaurants in Miami
Pane E Vino
Pane E Vino is one of the Italian Restaurants in South Beach located on Washington Avenue known for its cozy atmosphere and homemade pasta. The motto of this Miami Italian Restaurant is "Eating is a necessity eating well is an art" and at this trattoria Pane E Vino focuses on serving traditional Italian food.
All the pasta dishes at Pane E Vino are homemade from ravioli, lasagna to handmade green cappelletti with fresh ricotta and black truffle sauce to Gnocchi cooked in Barolo wine or gorgonzola. If looking for something unique order the Spaghetti alla Ruota or fresh spaghetti served in a 24 month aged parmesan cheese wheel!
For main course they serve Guazzzetto di Cozze – Mussels in a spicy sauce, Blackened Branzino, Ossobuco or veal shanks with saffron rice, Tortellini della Nonna Maria stuffed tortellini with pork loin, mortadella in a creamy sauce. This is truly one of the best things to do in Miami at night!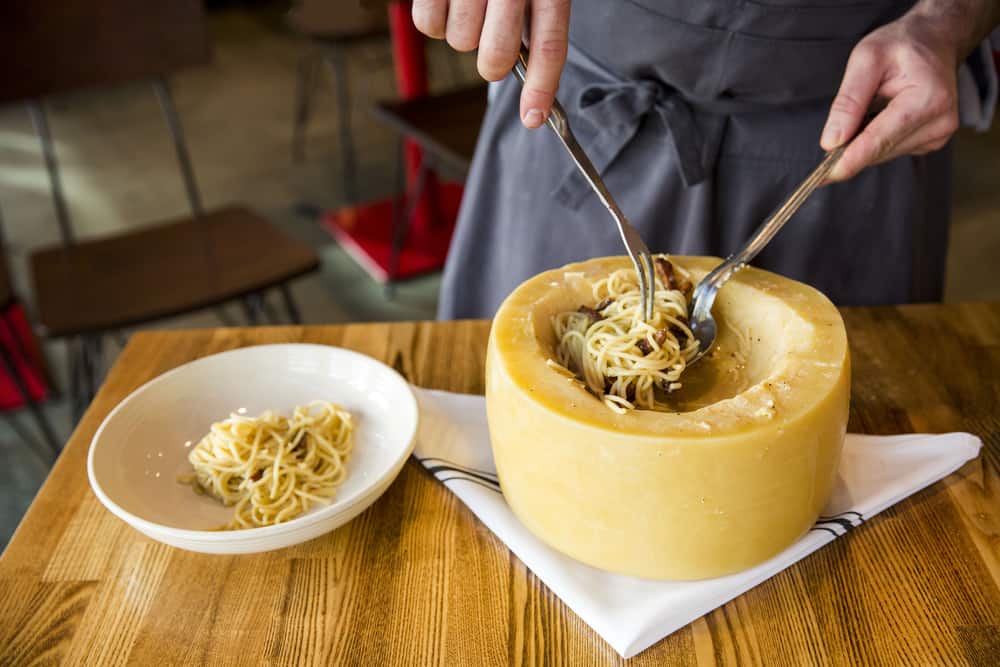 Machialina
Machialina opened in 2012 and since has been one of the best Italian Restaurants in Miami known for Chef Michael Pirolo's take on rustic Italian food.
The menu choices focus on a select few dishes from antipasti like local burrata, creamy polenta, country bread. Pasta dishes include chef favorite Spaghetti con Vongole a garlic and white wine sauce, Vacatelli Macchialina or Tagliatelle with mushrooms and shallots. Entrees include Pollo Arrosto, Veal Milanese and Parmigiana and Branzino.
If looking to dine on Sunday you are in luck as Chef Pirolo has a Sunday Red sauce feast that serves two or Tagilatelle with Umbrian Truffles. The restaurant also offers a 5 course tasting meal!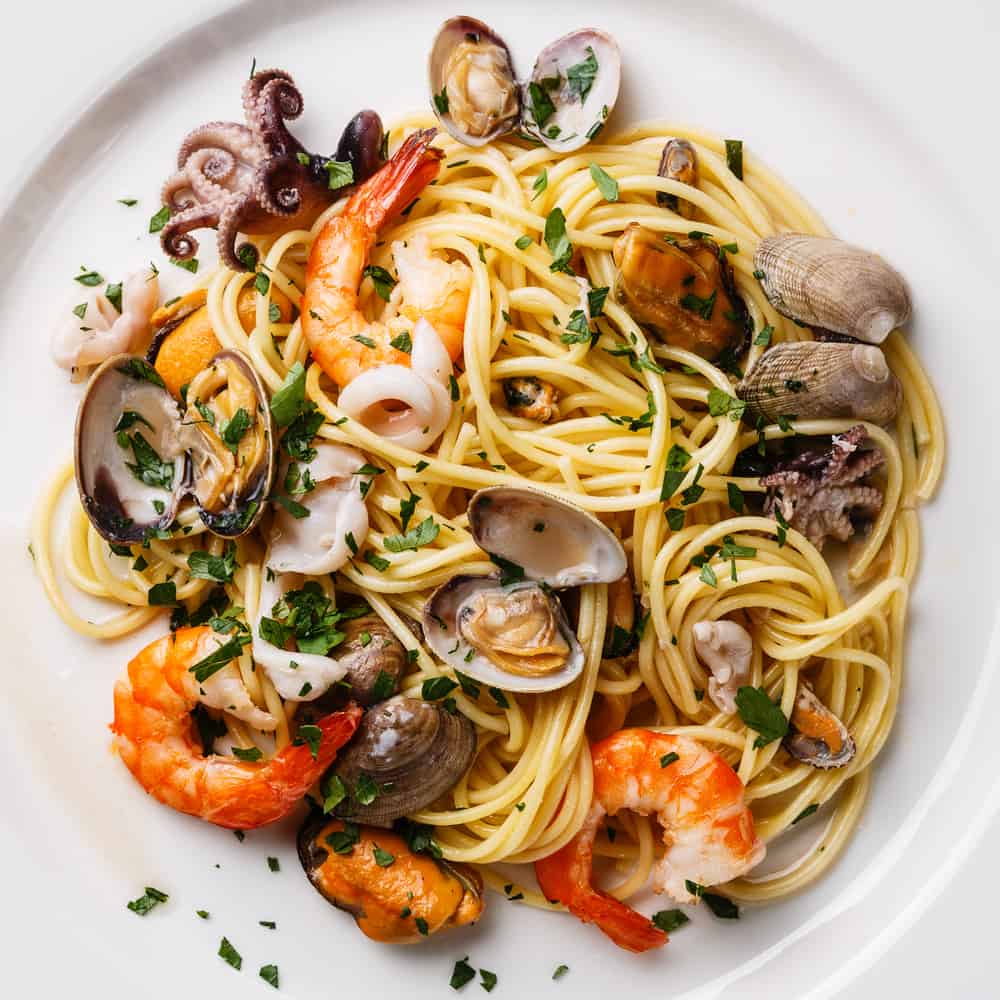 Prima Pasta
Prima Pasta is one of the family owned Italian Restaurants in Miami serving traditional Italian food with the freshest ingredients. If you are looking for a super happy hour Prima Pasta is your place! Served 7 days a week from 4 to 6 pm.
The menu is extensive ranging from salads and appetizers like zucchini fritti, carpaccio di Manzo or Salmone, Burrata, to mini fiocchi a pasta willed with cheese and pear in a truffle sauce.
Prima Pasta has a large assortment of pastas and all can be made Gluten Free as well as risotto and vegetarian dishes. Try the Crab Raviolotti, Fettucini Ossobuco, black linguini seafood or a vegan pasta.
For Entrees they serve chicken or veal parmigiana, Chicken limone, or veal and skirt steak with truffle fries. For those wanting seafood try the scampi Cosanostra with shrimp or Salmone Francese.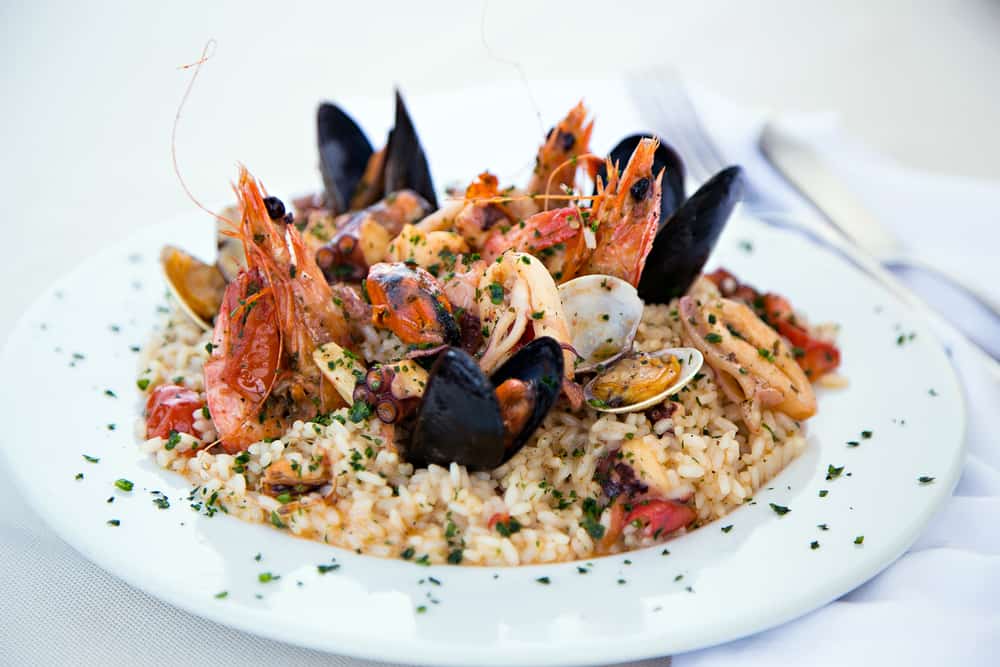 Mc Kitchen
Located in the Miami Design District Mc Kitchen serves up a modern take on Italian classics using seasonal organic ingredients, homemade pastas and cheeses and house cured meats! Mc Kitchen serves up a Brunch, Lunch and Dinner menu with some of the best Italian food in Miami.
While an Italian restaurant might not come to mind when thinking about brunch they serve items like Black Fig Pizzetta, roasted pear pasta in a white truffle cream, truffle tater tot waffles, pulled short rib and egg panini, and burgers with aspen's famous truffle fries!
The lunch menu serves more traditional Italian fare like warm charred octopus salad, beef carpaccio, Ricotta Cavatelli, Lobster Ravioli, Pizzas and roasted whole Branzino.
Dinner menu serves many of lunch favorites in addition to Pumpkin Tagliatelle, Cacio e Pepe or for those looking for a chef inspired dish Acquerello Risotto Della Notte. For those looking for meat and seafood dishes they serve Heritage Breed Poulet Rouge, Veal pork chops, Pan seared Black Grouper.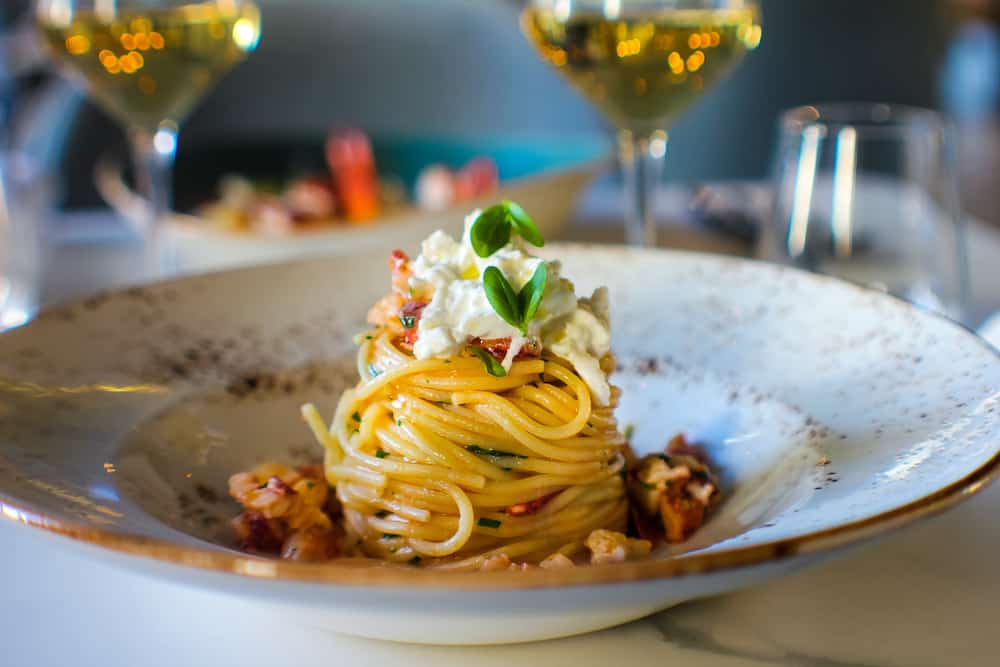 Joey's Wynwood
As the name suggests Joey's is located in the Wynwood area of Miami and it was actually the first restaurant to open in the area. It is one of the best Miami Italian restaurants for pizza but has a full menu with other dishes.
Try the grilled octopus, eggplant parmigiana, or meatballs for a starter or try the Charcuterie platter that comes in two sizes depending on the size of your party!
As Joey's is best known for the pizza you can try traditional Margherita, Pepperoni, or something different like the Joey with mushrooms and shallots, Gorgonzola, Chicken with goat cheese, Duck confit or smokey Gamberi with shrimp.
They have a large selection of pastas as well as meat and seafood dishes like Milanese chicken, Wynwood burger, Beyond Burger or Branzino. Pasta dishes include Spaghetti and meatballs, , risotto al Funghi, shrimp linguine and more.
For vegans they serve crispy bruselas, goddess salad, gustosa pizza, and beyond bolognese.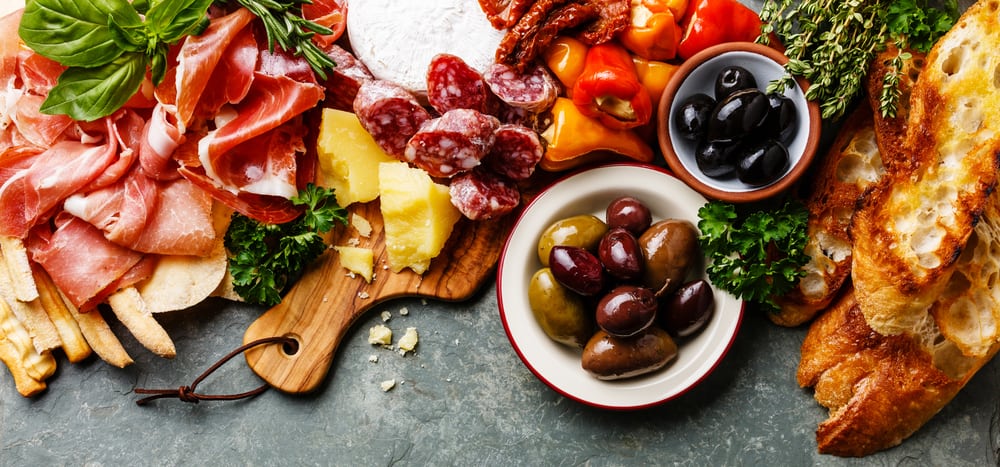 Spiga
Spiga is located on Collins avenue in Miami Beach with a unique romantic atmosphere of an old Italian villa. All pastas are made in house and menu items are all made using the freshest ingredients for the last 25 years!
The dinner menu focuses around old Italian dishes like Calamari, Mozzerella alla Caprese, Zuppa di Cozzee and Vongole with mussels and clams in a white sauce. For meat and seafood dishes the menu deatures Veal Scaloppini, Dentice alla Livornese or red snapper, Fish of the day, or Chicken alla Pizzaiola with stuffed chicken breast with mozzerella.
We suggest order the homemade pasta at one of the best Italian restaurants in Miami! From the Tortelloni alle Pere with pears, to Mixed Seafood spaghetti, Linguinie alle Vongole, Rigatoni with Bolognese, Gnocchi, Risotto of the day, Tagliatelle alla creme con pollo, or Prosciutto.
Spiga serves a weekly specials menu using the freshest ingredients chosen of the special menu each week.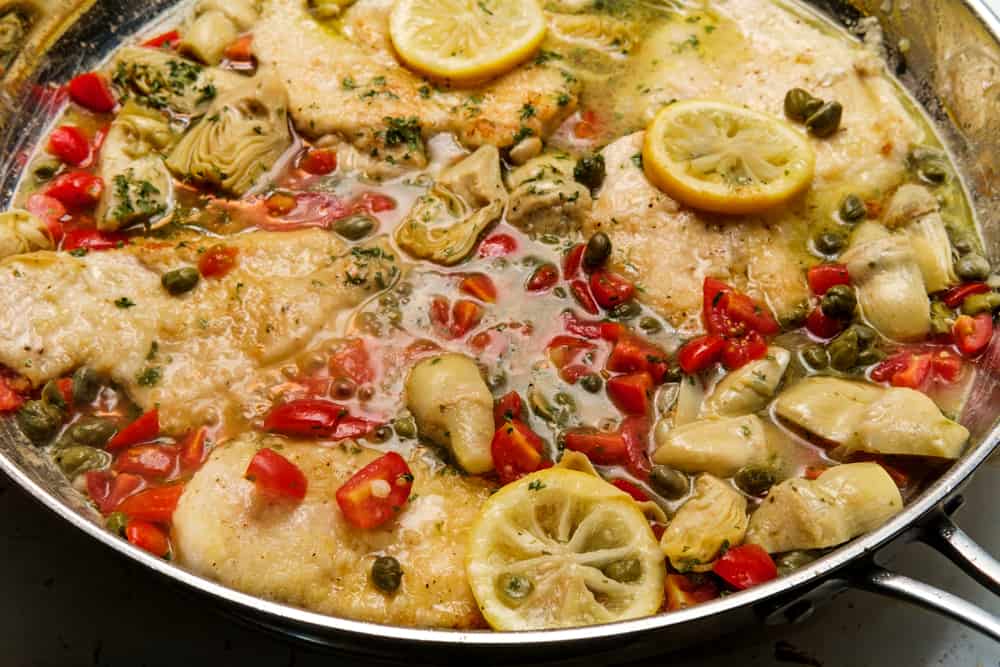 Casa Tua
Casa Tua is one of the Italian Restaurants in Miami that instantly transports you to Italy and the name means "Your home". Enter through trees and you will be rewarded with a villa, restaurant and outdoor where you can dine under the old trees and vines. The restaurant also has locations in Aspen and Paris, and Casa Cucina an open air Italian kitchen in Brickell.
The ambiance at this Miami Italian Restaurant is like no other. With beautiful outdoor al fresca dining under lush foliage and lights the food is equally as amazing as the atmosphere.
Menu favorites include Jamon Iberico, Burrata and a Tuna Tartare for starter. While entrees include seared Octopus with crispy polenta, Chilled Calamari Tagliatelle, Ricotta Cavatelli, Pumpkin Risotto, Tagliolini with Alaskan king Crab, Turbot Fillet, Seared Scallops, and Summerfield Lamb chops.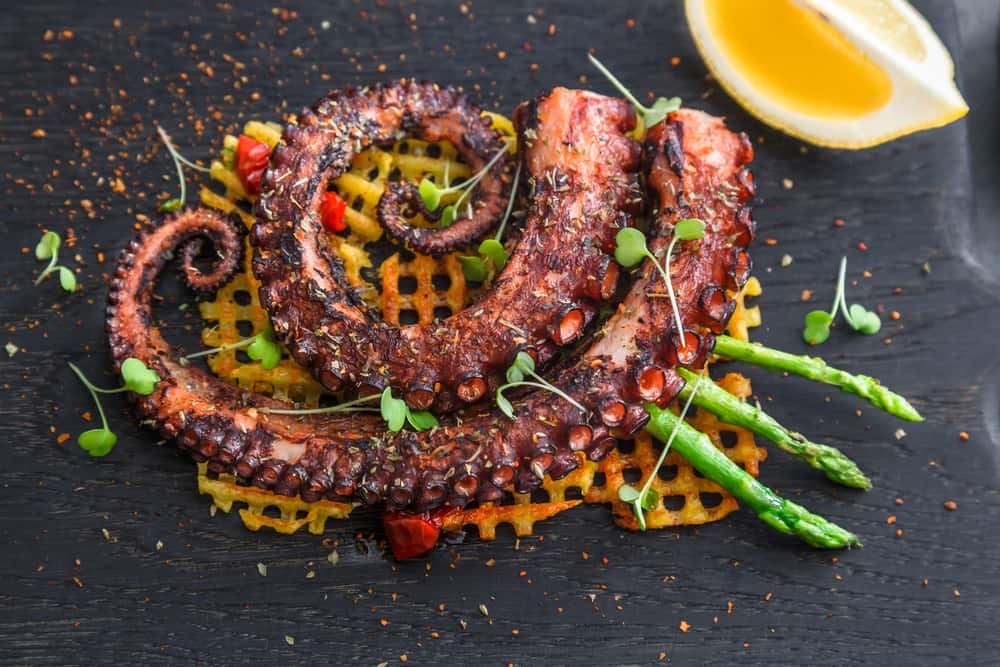 NiDo Caffee Italian Restaurant
The name of the restaurant means there is no tomorrow! NiDo believes that food must be made and served the same day to be enjoyed and serves some of the best authentic Italian cuisine in Miami.
If eating at NiDo you must try one of the house made fresh mozzerella's served in a variety of flavor profiles from burratta to Affumicata to Bufala. If wanting to try several of the fresh mozzerella's order the Tagliere mistro with three cheeses and cold cuts with tomatoes and more.
After starting with an appetizer order one of the house made pastas from Lasagna, to Ravioli with short ribs or figs, Fagottini di pera or Pappardelle con funghi or a risotto with bay scallops and lobster.
For main courses try the beef filet with Barolo sauce, Veal scaloppini, Branzino grilled or chicken breast.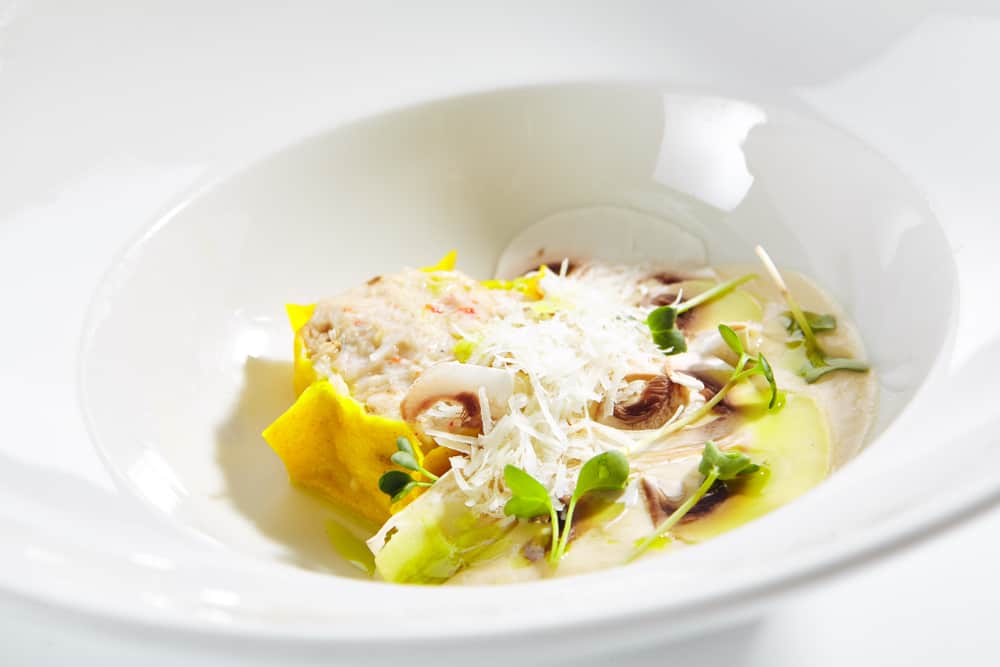 Fratellino Ristorante
Fratellino Ristorante is one of the Italian restaurants in Miami located in the Coral Gables area. Chef Beto DiCarlo serves up family recipes in this warm and inviting restaurant with amazing service!
Located in Miracle mile this small restaurants serves favorites like insalta caprese and pera ( pear) burratini, carpaccio di manzo – thin slices of beef, calamari fritti, and cozzi de mare – Mediterrean mussels!
Pastas include homemade pappardelle with porcini mushrooms, Fettuccine alla Papalina with prosciutto di parma, Spaghetti alla Bolognese, Linguine with clams, Spaghetti Carbonara, and Grandma's recipe of stuffed Cannelloni!
Main courses included chicken Parmigiana, Filet with Gorgonzola cheese, Veal Saltimbocca and Sea Bass and Branzino. Don't forget to save room for desserts like Grandma's Ale tiramisu, homemade apple tart, chocolate mousse or poached pears in a red wine sauce.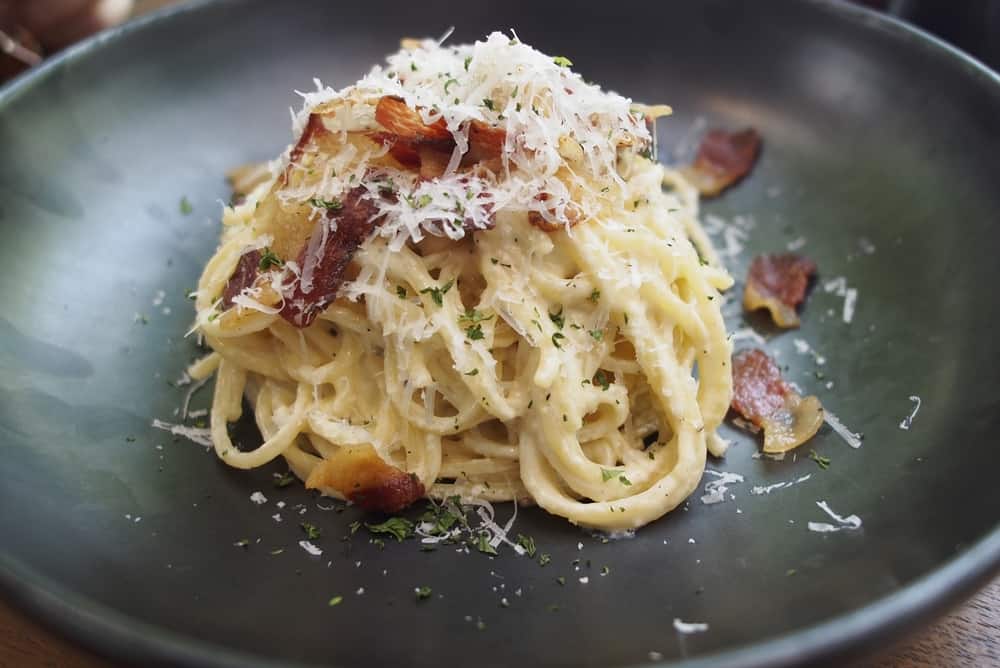 Crust
Crust was opened in 2015 in an art deco building by Klime and Anita Kovaceski. The dinner menu features a good mix of small plates to be shared, pizzas and classic Italian dishes.
For the table we suggest ordering the breaded eggplant and zucchini parm, meatballs, roasted beets and goat cheese or the burrata and prosciuotto.
The pizza menu is broken up into red and white sauce pizzas. For red sauce try the supreme pizza, prosciutto and arugula, veggie or funghi pizza. If looking for a white sauce you can try the truffled pizza, broccoli, or the truffle honey pizza.
Signature entrees at Crust included breaded eggplant with angel hair pasta, meatball, chicken or shrimp parmesan, tuscan mahi or salmon, chicken piccata, veal parmesan or gnocchi with shrimp!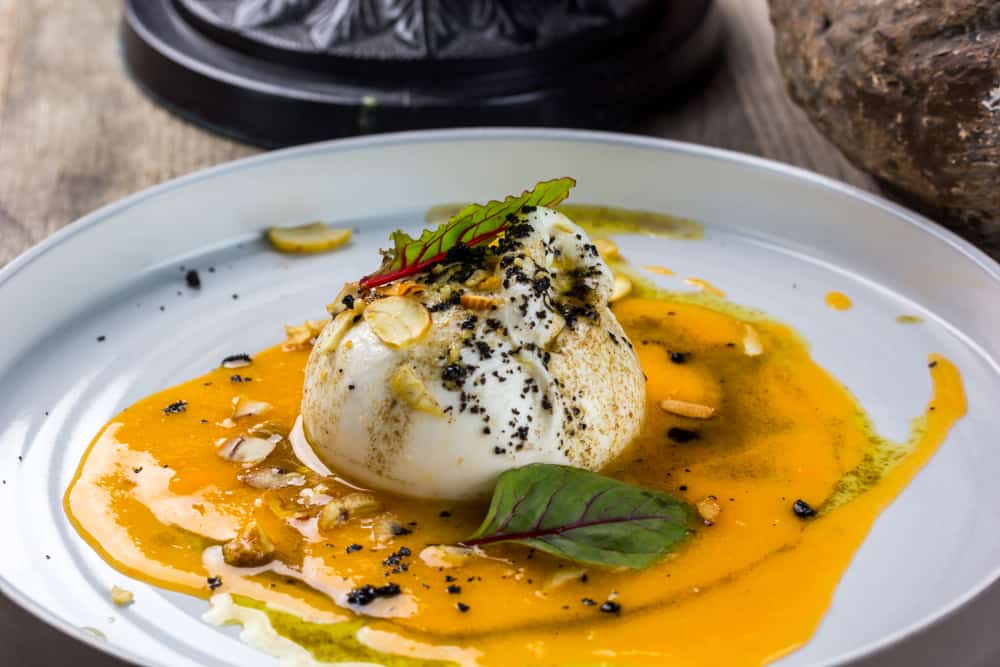 Sapore di Mare
Dining at Sapore di Mare transports you back to dining in Capri. This small restaurant in Coconut grove is brightly furnished with blue tones with an outdoor patio seating whose menu focuses on seafood dishes. If you are looking for Miami Italian restaurants serving seafood head here!
For starters try the baby octopus in tomato sauce, mussels in black pepper and white wine, crab tartare or tuna. For main courses try the fresh fish catch of the day, grilled octopus, scallops or branzino. They also serve breaded veal, lamb chops and sirloin.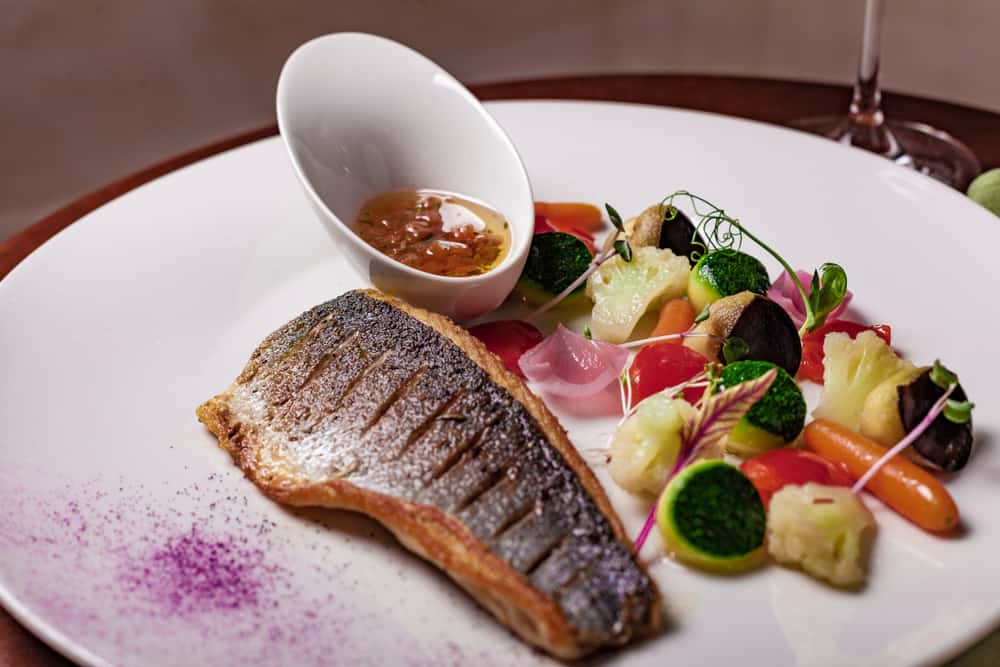 Cecconi's
Cecconi's is one of the Italian restaurants in Miami Beach located on the ground floor of the private Soho Beach house. Not to worry Cecconi's is open to the public! They are one of the few Italian restaurants in Miami that serve a brunch, as well as lunch and dinner menu.
For brunch they have normal breakfast items like avocado toast, acai bowl as well as meatballs with burrata, whipped ricotta and truffle honey, calamari fritti, beef tartare, pizzas, and entrees like spaghetti with lobster, salmon, and rigatoni bolognese. Don't forget to order bottomless drinks with brunch for $35!
If looking for a great happy hour head to Cecconi's from 4 to 6 pm for $6 appetizers and $9 drinks! The all day menu serves baked gnocchi, grilled octopus, beef tartare, pizzas, eggplant parmigiana, chicken paillard, Branzino, filet, and salads.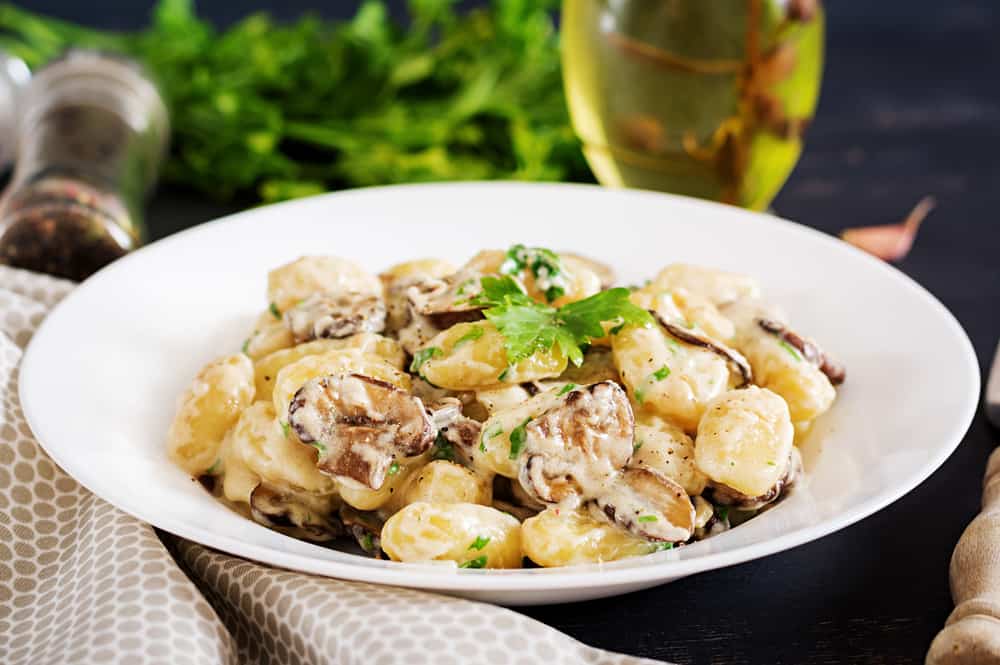 La Locanda
La Locanda is one of the Italian Restaurants in South Beach on Washington Avenue. The owners Francesco Cavalletti and Massimo Fortunato opened this 60 seat trattoria as a place you can eat a delicious meal in a casual settings. They try to source most of their ingredients from local farms.
Appetizers on the menu include mini meatballs with rich tomato sauce, fresh mussels, calamari, baked provolone cheese, grilled octopus salad and caprese salad.
All pastas are made in house! Try the spaghetti with a lamb ragu or baby clams, a rotating homemade ravioli or risotto of the day, tagliolini with shrimp, or fiocchetti with cheese and pear in a fresh cream sauce.
Main dishes include chicken piccata, marsala or milanese, veal scaloppini, fresh fish of the day, grilled jumbo shrimp and steak tagliata.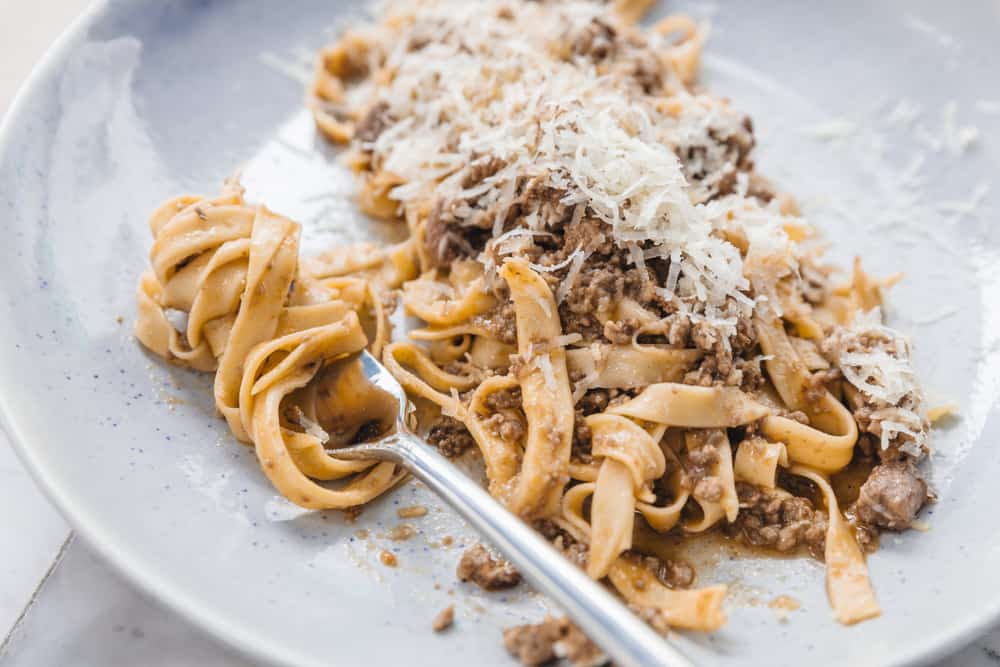 Ristorante Fratelli Milano
Are you looking for an Italian restaurant in downtown Miami then head to Ristorante Fratelli Milano operated brothers Roberto and Emanuele Bearzi. All pastas and pastries are made fresh in house by Emanuele himself.
Order the antipasto Misto to start, the Lump Crab Cake salad or one of the bruschette dishes. Or one of the homemade pizzas with Italian sausage and mushrooms.
The pasta dishes are all unique like a pink fettuccine dish, tubular spaghetti with sausage and broccoli, ravioli with jumbo lobster, a seafood pasta in white wine or a mushroom risotto.
Make sure to leave room for dessert. From Cannoli's, chocolate souffle, tiramisu to panna cotta, creme brûlée and apple strudel you will be delighted by the dolci on the menu.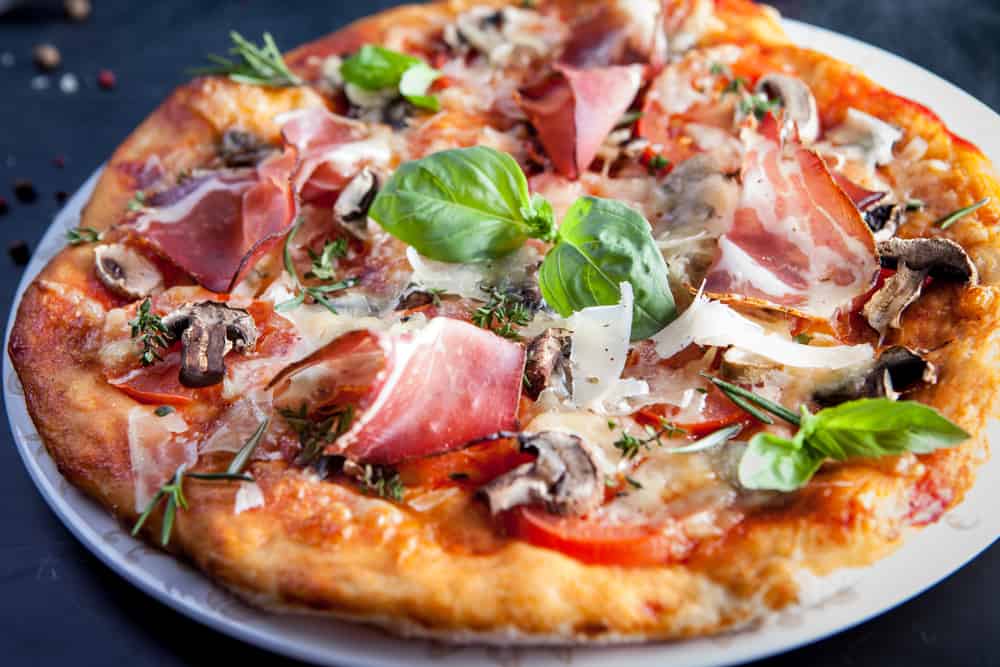 Pasta Go Alton Road
Pasta to Go is located in the heart of South Beach serving some of the best pasta in Miami. This casual restaurant allows you to choose your pasta from a list and then choose one of the 12 homemade sauces. The restaurant focuses on serving affordable Italian food in Miami.
You can choose from arrabbiata if wanting something spicy, cacio pepe for a classic, bolognese, pesto, clams and garlic and more. If you want a main course as well we suggest order the combo meal with your choice of pasta and a main course.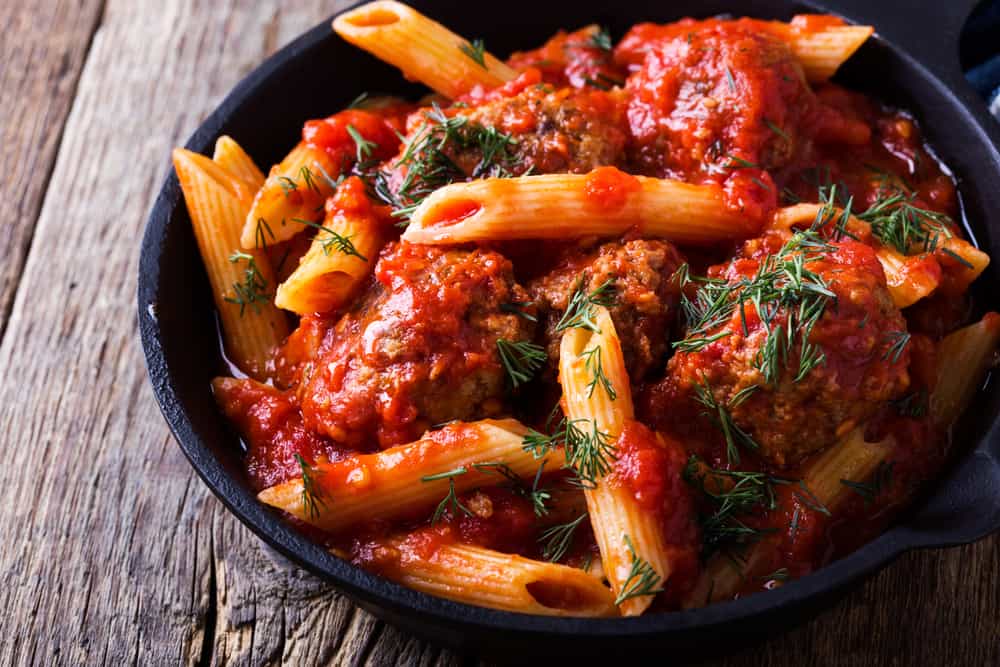 Did You Find This Post Helpful?
If so, we would love to keep in touch! We enjoy seeing photos and comments about your experiences in Florida! You can follow us on Instagram and we will repost your photos on our feed and comment too! Just tag us at @floridatrippers and hashtag #floridatrippers. We can't wait to see your travels!