Are you looking to dine at the best restaurants in South Beach? We have you covered with our list of the best places to eat in South Beach.
While South Beach is best known for its beaches and nightlife, and plenty of things, amazing spas and boutique accommodations the culinary scene has also expanded in recent years. From along Lincoln Road and Ocean Drive to the southern tip you will find some of the best restaurants in South Beach Florida.
In South Beach you will find every type of cuisine you could want. From the hottest steakhouse in town, to a century old seafood restaurant, a famous sandwich shop, delicious tacos, some of the best Cuban food, amazing brunches with views, a plant based vegan and vegetarian restaurant, amazing Italian and more!
Come hungry if you are visiting South Beach and enjoy one of the many restaurants!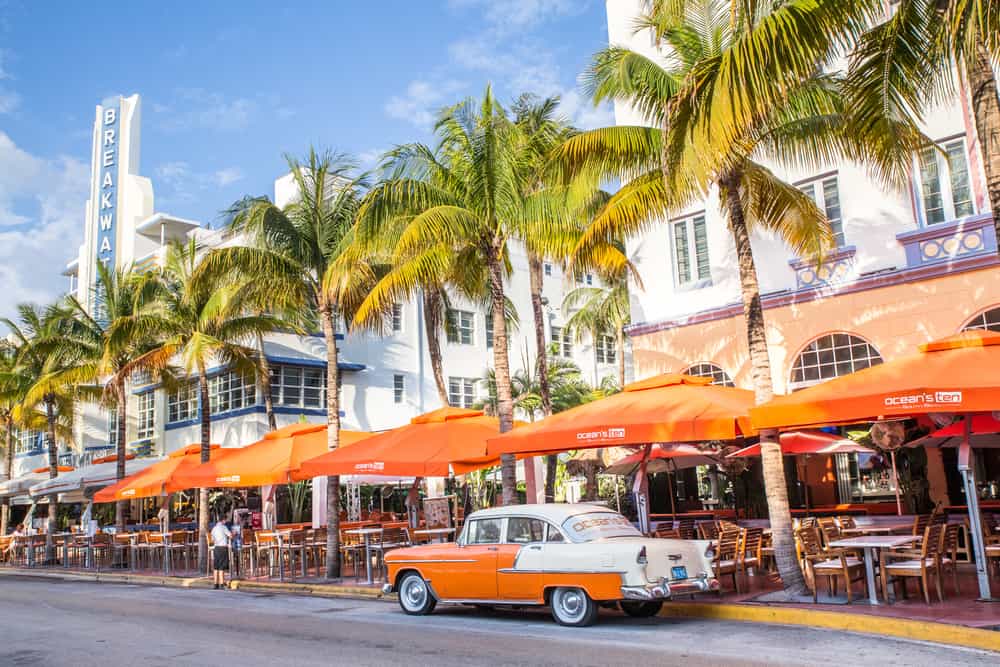 15 Best Restaurants In South Beach You Must Try
Big Pink
Big Pink is one of the most popular restaurants for breakfast in South Beach. Part of the Myles restaurant group Big Pink has been serving guests since 1996 with over 200 different menu items. So everyone in your group will find something to eat!
You will spot the Big Pink by its bright pink building and the signature Volkswagen Beetles parked outside and is open almost around the clock for those enjoying a night out in South Beach.
Breakfast is served anytime at the Big Pink. Try the giant housemade biscuit with whipped honey butter, Big Pink Granola bowl, Pinky's Hollywood Breakfast with eggs, polenta fries, bacon, and spinach. Or the Five egg omelettes with your choice of fillings and served with home fries and toast.
For those looking for a healthier breakfast they have an in-house smoothie and juice bar. Try one of the egg Benedict skillets, breakfast sandwiches, waffles, pancakes, french toast and more!
If looking for list of more of the best breakfast places in Miami check our our list!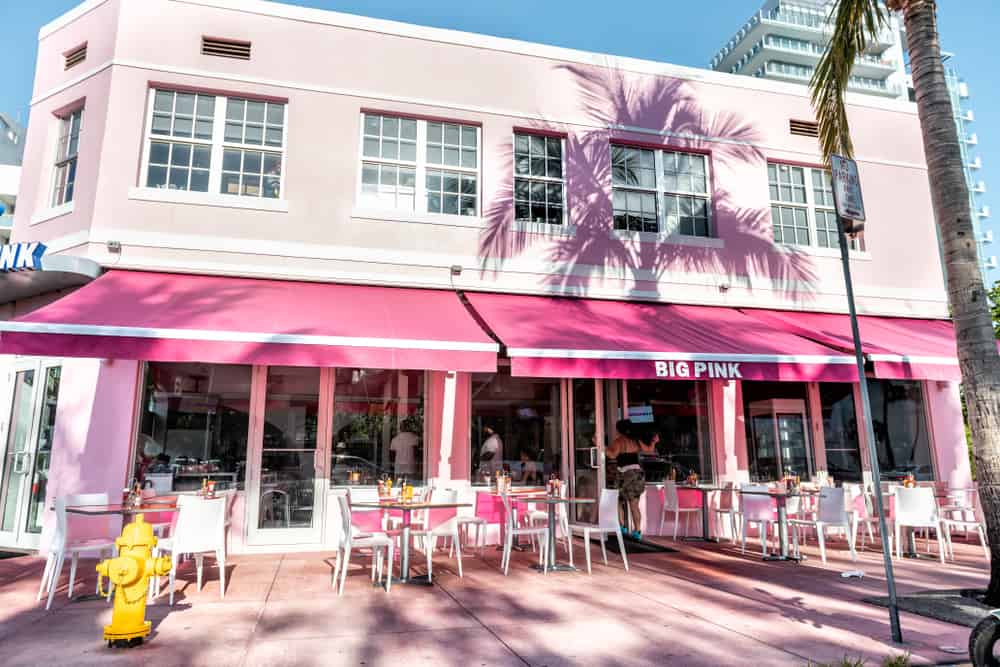 La Locanda
La Locanda is one of the Italian Restaurants in South Beach located on Washington Avenue. Owned by Francesco Cavalletti and Massimo Fortunato this 60 seat trattoria source their ingredients from local farmer and has been serving up delicious and affordable homemade Italian food since 2003.
Appetizers on the menu include mini meatballs with rich tomato sauce, fresh mussels, or the large assortment of pizzas like La Locanda with shaved parmesan, arugula, cherry tomatoes and parma ham.
All pastas are made in house if you are craving a mouth watering dish! Try the Sicilian rigatoni, a homemade lobster ravioli or risotto of the day, squid ink pasta with shrimp, or fiocchetti a pear pasta with cream sauce.
For main entrees try the Pollo Locanda fried chicken breast with buffalo mozzerella and tomato sauce, Tagliata di Manzo with steak over pasta and sauteed vegetables or the veal Milanese.
Joe's Stone Crab
If in the mood for seafood Joe's Stone Crab is one of the restaurants in South Beach you should try! Since 1913, Joe's has been serving up delicious and fresh seafood and is best known for stone crabs! For more than 100 years Joe's has been a staple and one of the best places to eat in South Beach.
Order Joe's Stone Crab claws chilled and served in a mustard sauce large enough for the table. Although if you want something less messy to eat not to worry. From shrimp cocktail, oysters, coconut shrimp and conch fritters are all on the menu. As are chowders like stone crab, and clam.
Other menu favorites include Joe's classic meal of stone crabs, hashed brown potatoes, creamed spinach both sides which everyone loves and key lime pie for dessert. Or try the Lobster mac and cheese, cold trio of stone crabs, shrimp and king crab, ginger salmon, red snapper or grouper.
If the wait is super long head next door to Joe's Takeaway a deli-style to go option serving all of Joe's favorite that you can eat picnic style on the beach!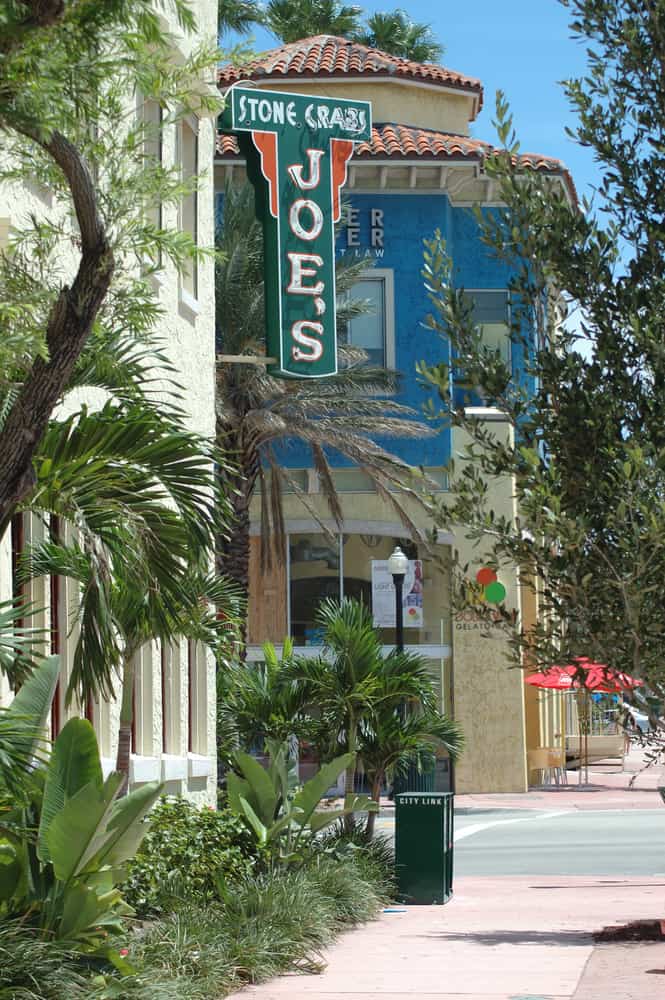 Puerto Sagua
Are you looking for one of the restaurants in South Beach serving up authentic Cuban food with no frills? If so, you are in luck head to Puerto Sagua. This Cuban diner is located on Collins avenue and offers daily specials with affordable prices.
You can eat here for breakfast, lunch and dinner. From croquetas, tostones, black bean soup, chicken noodle soup, to sauteed chicken with rice and beans, chicken steak filet, one of the best Cuban sandwiches in Miami, Ropa Veija, palomino steak, shrimp with rice and more you will not be disappointed by the large menu.
Go-Go Fresh Food Cafe
If looking for restaurants in South Beach that serve healthy food head to Go-Go Fresh Food. This restaurant was transformed in 2013 with a new Argentinian owner who wanted homemade empanadas, soups, and salads from recipes that have been passed down from generations before.
You must try the empanadas from classic argentinian beef, to a spicy Thai chicken, vegetarian options like spinach and cheese or mushroom and cheese, to meatballs and provolone. There are a ton of options including dessert like nutella and banana or guava and cheese.
All the soups are homemade in small batches and rotate daily like chicken noodle soup. There is a veggie burger plate as well made with chickpeas and lentils.
Also on the menu are salads like Superfoods mini salad, Vitamin K salad, or a Vegan salad. Along with a create your own option.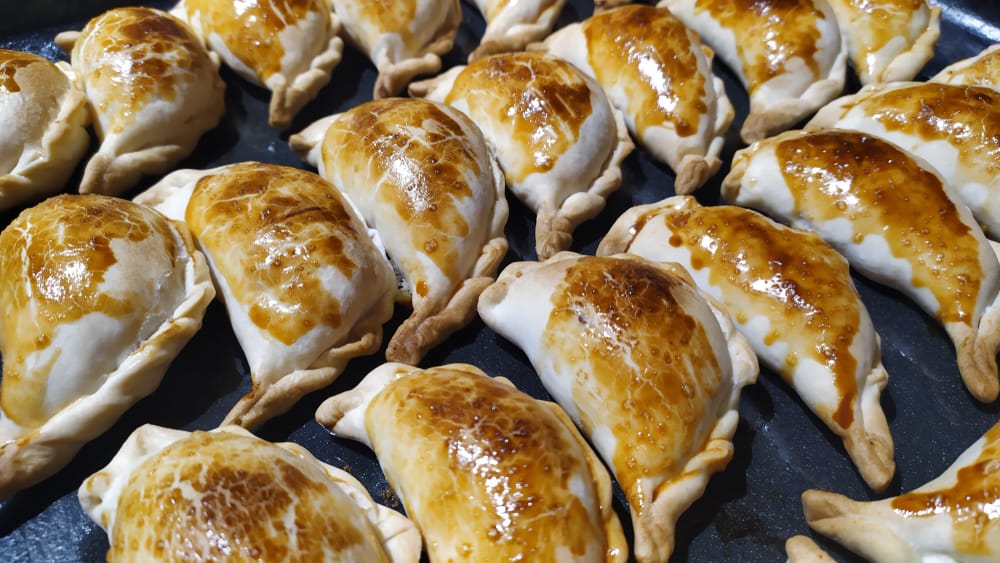 Safron Grill
If you are looking for an inexpensive restaurant in South Beach that still serves delicious food head to Safron Grill. A fusion of Mediterranean, Turkish and Middle Eastern food with plenty of vegetarian and vegan options.
Safron Grill is one of the best casual restaurants in South Beach serving up donor Gyro platters with rice, pita and tzatziki, Chicken, falafel, hummus or veggie sandwich wraps, and Chicken or Kofte Kebab platters or Lamb Shish platters.
Or try a sampler of Babaganush roasted eggplant puree, Falafel, grape leaves, saksuka pan fried eggplant, tabbouli a parsley and quinoa salad. Don't forget to order dessert like Baklava and Revani.
The Bazaar by José Andrés
The Bazaar by José Andrés is ranked on of the top restaurants in South Beach and for good reasoning. A meal at The Bazaar is a culinary theater type experience which plays on all you senses by Michelin Star Chef José Andrés and designer Philippe Starke.
There is a classic menu that has a fixed price $65 and you must make reservations in advance. One the menu are dishes like tuna sashimi, a Singaporian street food, endive with goats cheese, Chinese Bao buns and paella with squid ink, shrimp and pasta.
For the dinner menu José Andrés focuses on blending Miami with Singapore's decadence, elegance and modern flare. You can find the Singapore influence in Bao Buns, street foods, Spanish influence in the olive dishes, Iberico ham, a Catalan style bread plater.
Other dishes includes oysters with caviar, dragon fruit ceviche, conch fritters, fish en papillote, Cuban chicken thighs and more. Every menu item is artistically presented with unique flavors. A must if you are looking for an upscale dining experience in South Beach.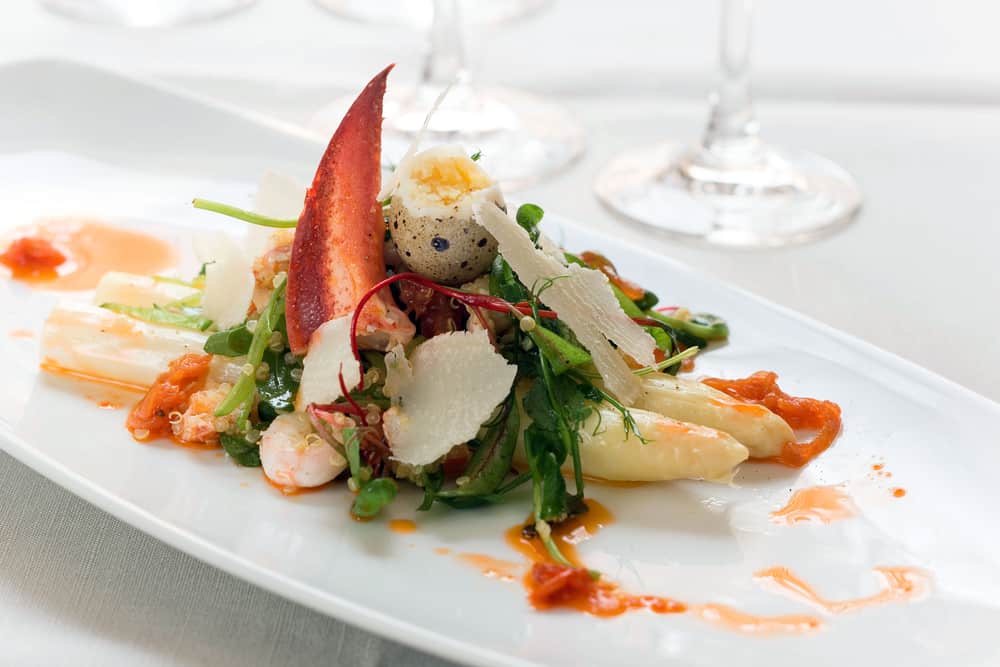 Juvia
Juvia is one of the best restaurants in South Beach for a brunch experience. Located on Lincoln Road not only does Juvia impress with its large rooftop terrace and amazing views over the city but the food is equally as amazing as are the cocktails!
Normally, Juvia has a $65 buffet but during current times the menu is a little different. Instead they keep the unlimited bottomless brunch for 2 hours with your choice of Mimosa, Bellini, Prosecco or Avion tequila Margarita for only $30.
The menu focuses on a fusion of French, Japanese and Peruvian food. On the menu you will find tuna and salmon tartare, ceviche, wagyu beef gyoza, Juvia's salad, smoked salmon Benedict, eggs, organic breaded chicken breast, NY strip steak, french toast and seared tuna or grilled salmon.
Azabu
Azabu is one of the restaurants in South Beach for sushi. Azabu was first opened in New York city as a Michelin-star restaurant and later opened another location in South Beach. Located inside the Stanton you will find Azabu serving some of the best sushi in South Beach.
The restaurant is open daily from 6 pm to 11 pm. The sushi rolls here are all amazing like the Toro Taku hand roll with chopped tuna and daikon radish, baked crab roll, snow crab california roll, spicy tuna roll, eel avocado roll and a vegetarian roll with avocado, cucumber, asparagus, mushrooms and bamboo shoots.
Azabu also serves Nigiri from Akami – tuna, to Toro – medium fatty tuna to O-Toro or fatty tuna, Aburi torched salmon, Unagi – eel, local uni – sea urchin or tamago -egg custard. As well as combination sushi, sashimi, and nigiri platters.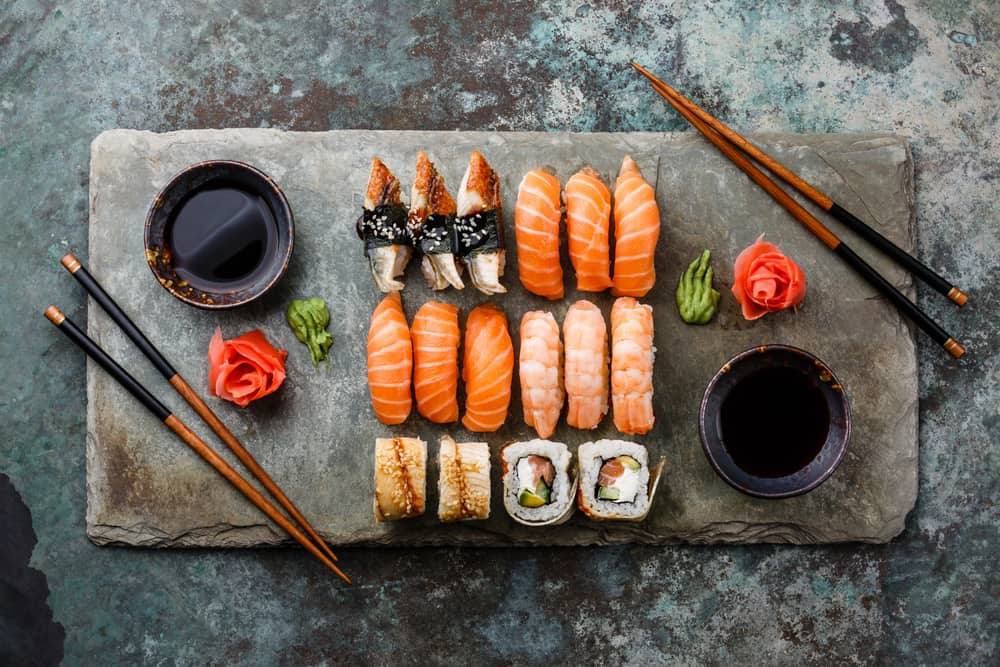 La Sandwicherie
Since 1988 La Sandwicherie on 14th street has been serving up some of the best lunch sandwiches in South Beach with a French flair. This simple restaurants serves up anything but simple sandwiches using the freshest ingredients with fresh baked bread and their famous vinaigrette!
To start sandwiches can be ordered on French baguette, Crosissant or wheat Baguette with all the veggies at no cost. Portions are huge and can be shared unless you come very hungry!
From brie, fresh mozzarella or hard boiled egg, to roast beef, ham turkey, a homemade tuna or seafood mix, smoked salmon, pate, French Salami, Turkey with brie or a combo of your choice!
Why not order one of the signature sandwiches likes Tropical, Napoli, SOBE club or the Terminator. For those who are vegan they offer hummus, avocado, or vegan cheese. And also serves salads for those wanting to orgoe the bread!
Yardbird Southern Table and Bar
Yarbird Southern Table and Bar is one of the best restaurants in South Beach to visit if you are looking for southern comfort food that keeps you full made with fresh and innovative recipes. They serves a bunch, lunch and supper menu.
The menu starts off with drinks like blackberry bourbon lemon, southern peach or a yardbird old fashion. Because Yardbird is also known for their bourbon drinks!
Order the fried green tomato BLT, skillet cornbread, deviled eggs, chicken biscuits with pepper jelly, famous and beautifully presented Chicken N' Watermelon N' Waffles, Lobster Mac and Cheese, Herb Roasted Birdherb Bird, or the St. Louis Ribs.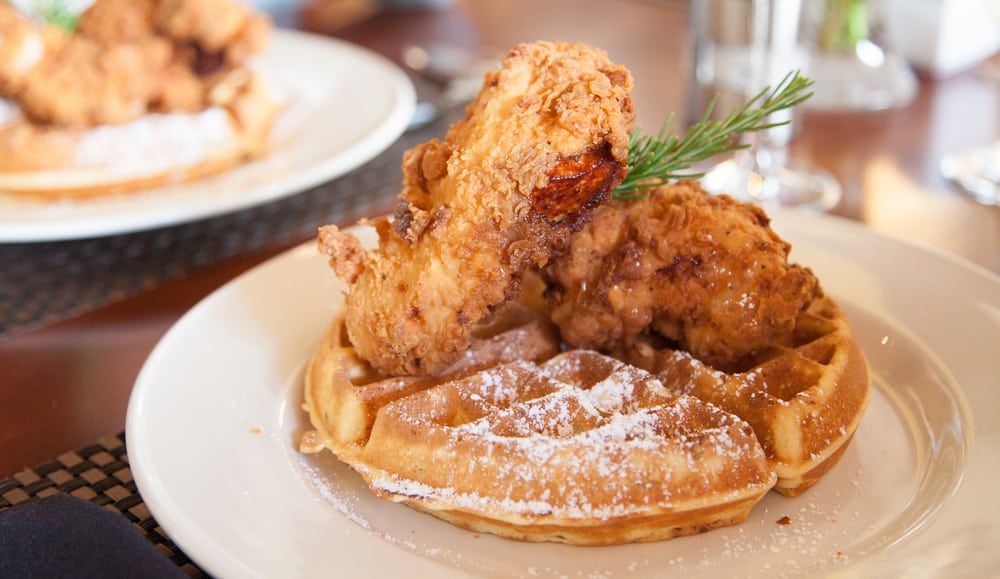 Planta
Planta is the best places to eat in South Beach if looking for a plant based menu! For Chef David Lee he believes plant based food can be innovative, sustainable, delicious and beautifully presented. Planta has a rooftop garden at the restaurant to provide fruits and vegetables year round!
Try the sushi made with watermelon, avocado, miso truffle glaze or hearts of palm. Snack on cauliflower tots, stuffed mushrooms, truffle fries or spring rolls. Or perhaps coconut ceviche, steamed dumplings, nachos with everything but meat.
Main dishes include Planta burger, lettuce wraps with Korean cauliflower, udon noodles with a mushroom cream sauce, pizzas like the Godfather with cashew mozzarella, mushroom bacon and peppers or Frenchie with squash, mushrooms, almond Parmesan and arugula.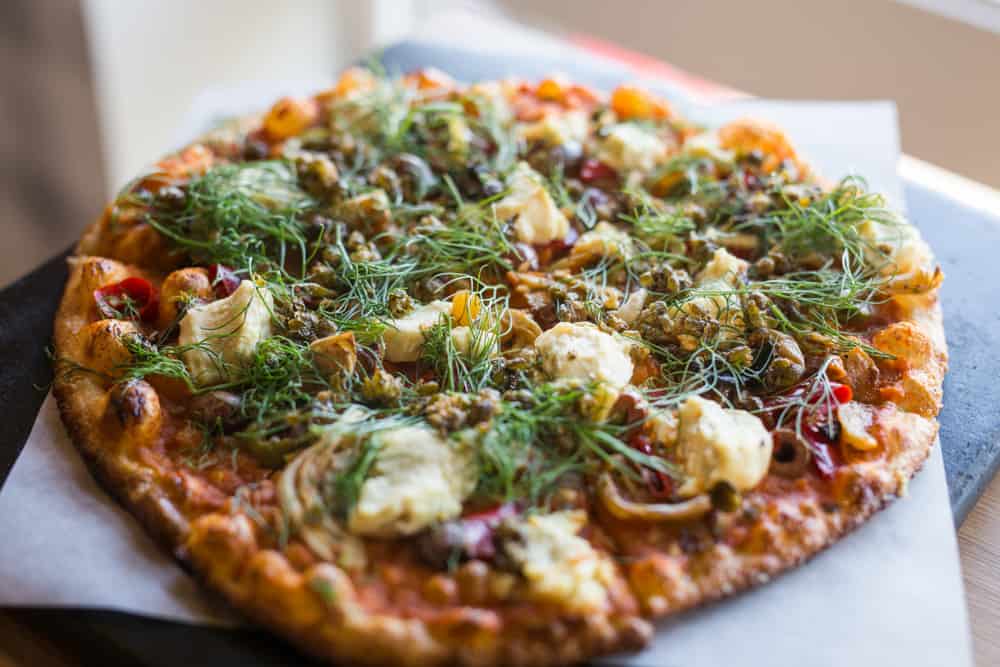 Dulce Vida Mexican Restaurant
Located in the heart of South Beach on 6th street this is one of the best Restaurants in South Beach for authentic Mexican food. With almost a five star rating from nearly 1000 reviews you know the food is delicious and made with fresh ingredients. This family run restaurant is affordable and has amazing service!
You can head to Dulce Vida for breakfast and try the breakfast burrito, sandwich or chorizo and egg plates. From Tostadas made with Mexican shrimp, brisket, chicken tinga and ground beef to nachos with your choice of meat.
The standout on the menu is the tacos from al pastor and brisket, ground beef, shrimp, fish and chicken serves on corn or flour with cilantro, onion, tomato, cotija cheese, guacamole and pico as well as any of the fresh made in house salsas.
Prime 112
Prime 112 is one of the best restaurants in South Beach Miami for both its steaks and people watching scene. With dark lighting, sexy decor, leather booths, and music the scene is perfect for restaurants in South Beach. Just make sure you make a reservation in advance if not try to grab a seat at the bar.
Since 2004 Prime 112 has prided itself of being an innovative modern steakhouse. All steaks are aged for 30 days and you can choose from a wide variety from filet, bone-in filet, Strip, Meyer Natural, T-Bone, Rib Eye and Portorhouse and even Japanese A5 Kobe or Mishima Reserve American Wagyu each with a choice of sauces and accompaniments.
The menu also has an extensive seafood list and chef's combos of surf and turf as well as New Zealand Lamb and chicken. This is the restaurant to head to if you want to see and be seen with celebrities, models, and high society all grab a bite to eat here!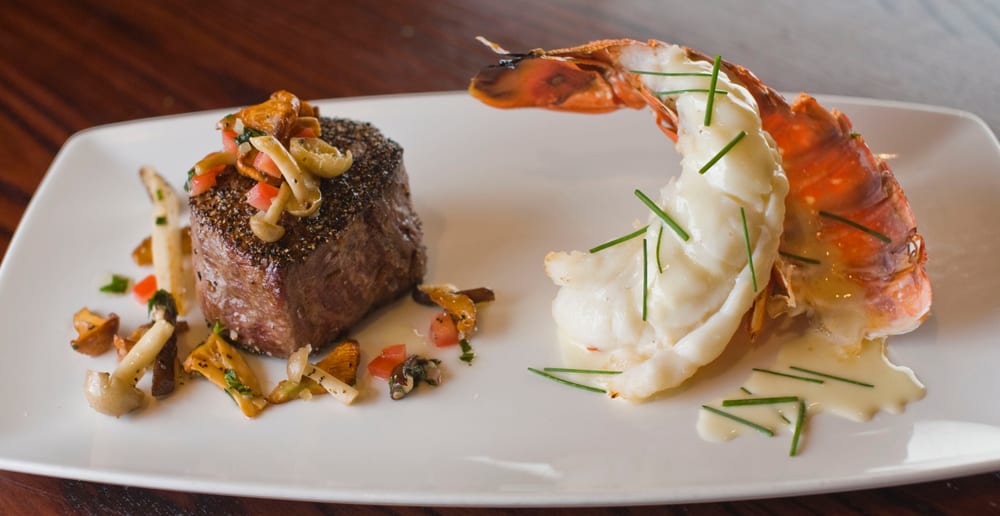 Cecconi Miami Beach
Cecconi is not only one of the best Italian restaurants in Miami it is also one of the best restaurants in South Beach for brunch! Located on the ground floor of the famous Soho House this brunch in South Beach is served on Saturday and Sundays with an Italian flare.
You can make reservations online for brunch! With wooden tables comfy benches with pillows, trees and hanging lanterns the atmosphere is perfect for South Beach.
To start off brunch, order the bottomless drinks of Bloody Mary, Picante de La Casa, Aperol Sprtiz, Eastern Standard, Prosecco, Mimosas, Bellinis, Rose or Peroni for $35.
The brunch menu is extensive with salads, acai bowls, avocado toast, prosciutto egg truffle toast, burrata, calamari, carpaccio and tartares, salads, pizzas with vegetarian friendly impossible sausage pizza with artichoke and rucola, or truffle, goat cheese and zucchini.
Entrees include rigatoni, salmon and broccolini, and kale pesto, steak and eggs, and spaghetti with Maine Lobster. Whatever you order you will be amazing at presentation, taste, and flavors.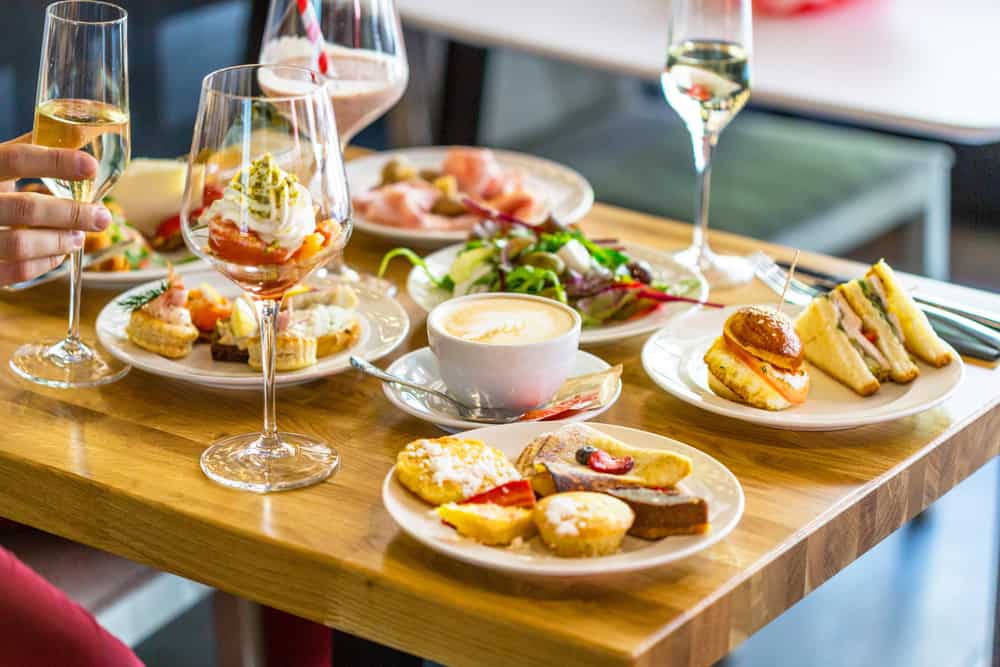 Did You Find This Post Helpful?
If so, we would love to keep in touch! We enjoy seeing photos and comments about your experiences in Florida! You can follow us on Instagram and we will repost your photos on our feed and comment too! Just tag us at @floridatrippers and hashtag #floridatrippers. We can't wait to see your travels!