Are you thinking of going orange picking in Florida? If so you have come to the right place. In this article, we will walk you through the orange groves in Florida and give you some tips for getting the most out of visiting an orange farm.
Florida and oranges just go together; the humble orange has become an icon of the state. When driving into Florida you are met with a cool glass of orange juice at the first rest stops and the love affair with the simple orange does not stop there.
At one time orange farms in Florida could be seen everywhere but now while not as abundant, you can still find them and they are well worth a trip. There is nothing like tasting a juicy ripe orange you have picked for yourself.
Most of the oranges in Florida are grown in the southern two-thirds where they are unlikely to see a freeze. This climate is what makes Florida oranges some of the best in the world, the heat and humidity leads to sweet and juicy oranges.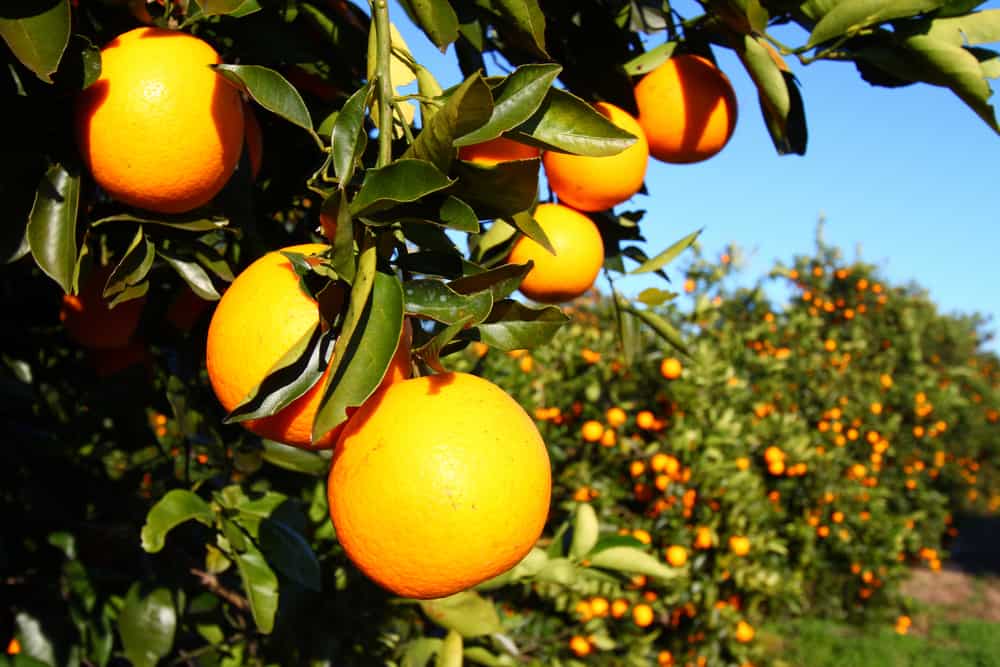 Orange Picking in Florida
The U Pick orange groves in Florida now tend to be family-owned and out in the country and are perhaps not as organised and professional as you might be expecting.
But they all operate pretty much as you would expect; you will be shown where to pick, given a bucket/basket or similar to put your produce in and you will then spend your time walking up and down the tree lines looking for the juicy and ripe fruit to pluck and put into your bucket.
You can pretty much pick oranges all year round but depending on the time of year and the grower will depend on the variety. November through April have the widest variety. However, some orange farms in Florida are closed off-season, so make sure you check before you go.
Some of the Florida orange groves also include tours of the packing houses and a few have on-site restaurants and stores selling orange blossom produce.
Whenever you go orange picking in Florida we advise you to wear closed shoes and long trousers, also sunglasses to protect your eyes are a good idea. Remember a cold drink and sun cream; it can take longer than you think and you can work up quite a sweat. See our packing list for Florida if you need more tips.
One thing we do know is you will never forget the sweet smell you get from the Florida orange groves.
The perfect time to go orange picking in Florida is between December and May, which is when they are at their most plentiful, although the season tends to run from October to June.
If you are looking for more things to do in Florida check out our 30 Things to do in Florida: The Ultimate Bucket List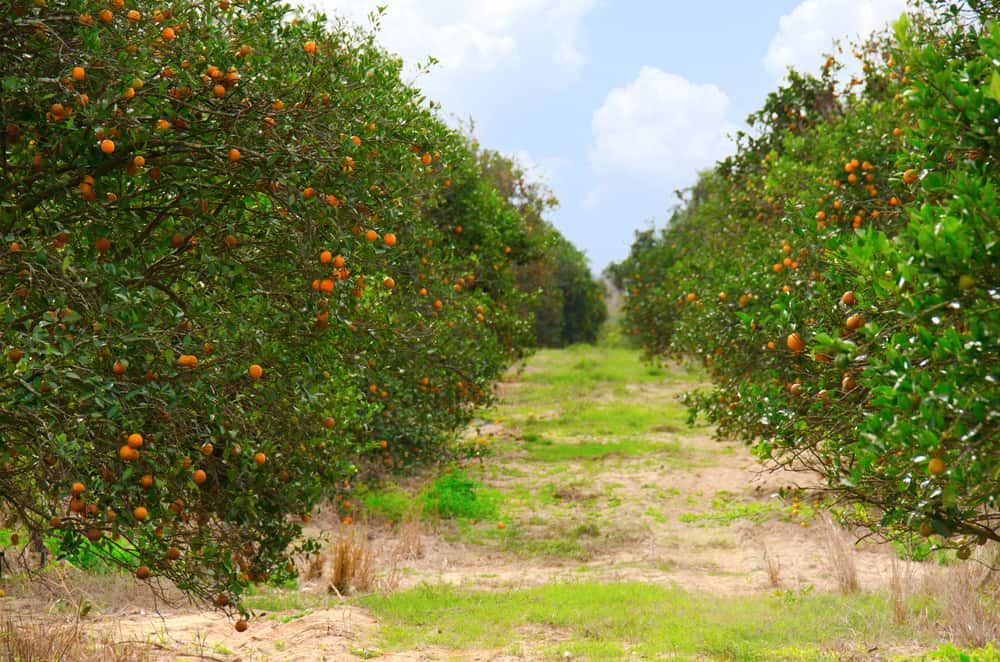 Which oranges grow in Florida and where are they in season?
Florida orange groves produce several types of oranges; Navel, Temple, and Valencia. Before you go orange picking in Florida it's best to make sure that the oranges you love are in season.
Navel oranges tend to be on the larger size and most are seedless. They can be round and oval in shape and have a medium peel; their color varies from deep yellow to orange.
They are available to pick from October – January.
Valencia oranges are medium to large size with a smooth thin peel. They can be round or oval and are yellow to deep orange, sometimes with a tint of green. They are juicy, sweet oranges with a great smell.
They are available to pick February – June
Temple oranges are medium size and oval in shape and tend to be a deep orange color. They peel and section easily, they have a great flavor and fragrance and are believed to be the best oranges that comes from Florida.
They are available to pick January through March.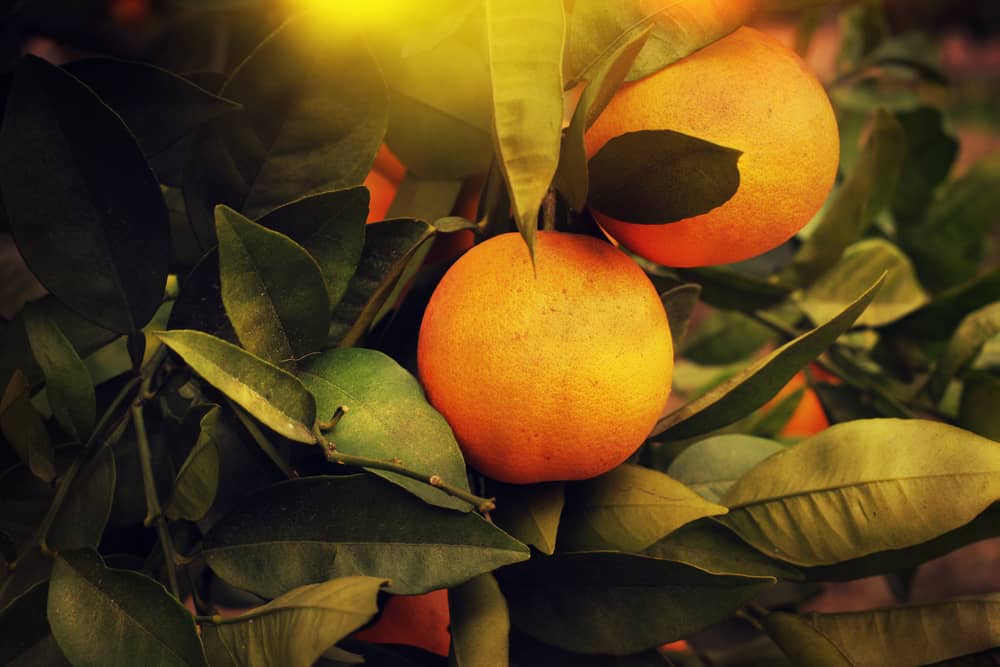 How to pick an orange.
Unlike some fruits, oranges do not ripen after picking, so you must make sure you are picking a mature orange. In many cases, the ripe ones will drop from the tree but that's no fun, is it? You came orange picking in Florida to actually pick oranges off the tree, not the floor.
You want to check the orange is free from for mold, fungus, or blemishes and smells sweet, fresh, and citrusy. Obviously, the color will be more orange then green or yellow.
To pick the orange grasp the fruit in your hand and gently twist until the stem detaches from the tree. If the orange is up high simply shaking the tree with loosen the fruit and some U Pick orange groves in Florida provides implements to help you pick from higher branches. You can then simply pull the stem off the orange or use clippers if it's a type where the skin rips easily.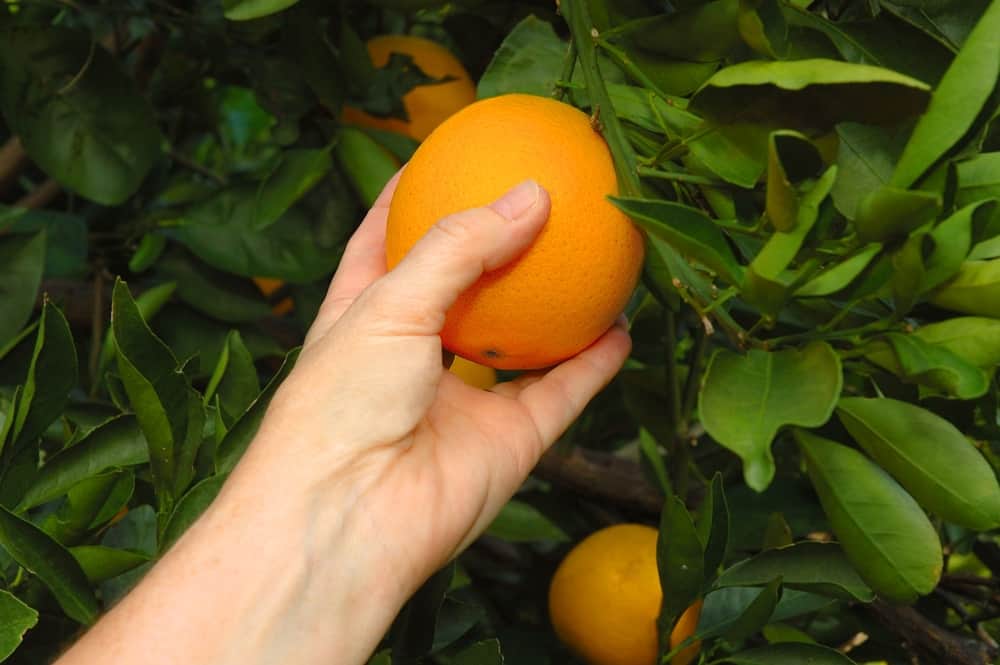 So, you have gone orange picking in Florida, but how do you make sure the fruit stays fresh?
The best way to store your oranges after picking them if you can is to keep them in the crisper in your refrigerator; here they will stay in top quality for up to three weeks. Unrefrigerated in a cool dry place they are at their best for four to five days.
So now you understand everything about the orange, where can you go and pick them? I've picked the top five orange groves in Florida based on reviews and information available. There will be more but these five seem like the most reliable and professional out there.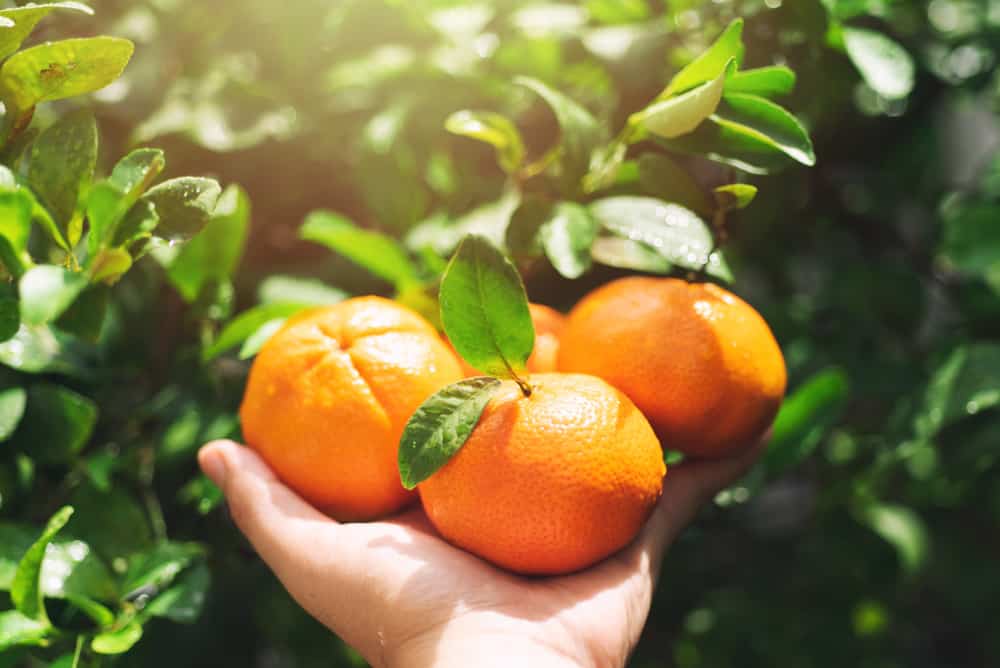 The Best Orange Groves In Florida To Pick Your Own Citrus
The Showcase of Citrus, Clermont.
Located just 15 minutes from Orlando, The Showcase of Citrus is one of the U Pick orange groves in Florida that has so much for you to do. The grove is a family-owned and operated 2,500-acre estate cultivating over 50 varieties of citrus.
They are open to pick oranges typically November to May and they have lots to do other than just picking oranges. The hours of opening do change; currently, 9 am-7 pm and they are open all year round, although there is not always orange picking available.
The Grove Experience which includes entrance to the grove and U Pick directly from the trees is 5.00 – Adults (13+) and $2.00 – Children (4-12).
This could be a real family day out as they have lots to do like Monster truck tours, meeting farm animals, and a gem mine.
They are 25 minutes from Disneyland in central Florida in Clermont. If you want to make a day out of your orange picking in Florida then this is the place for you.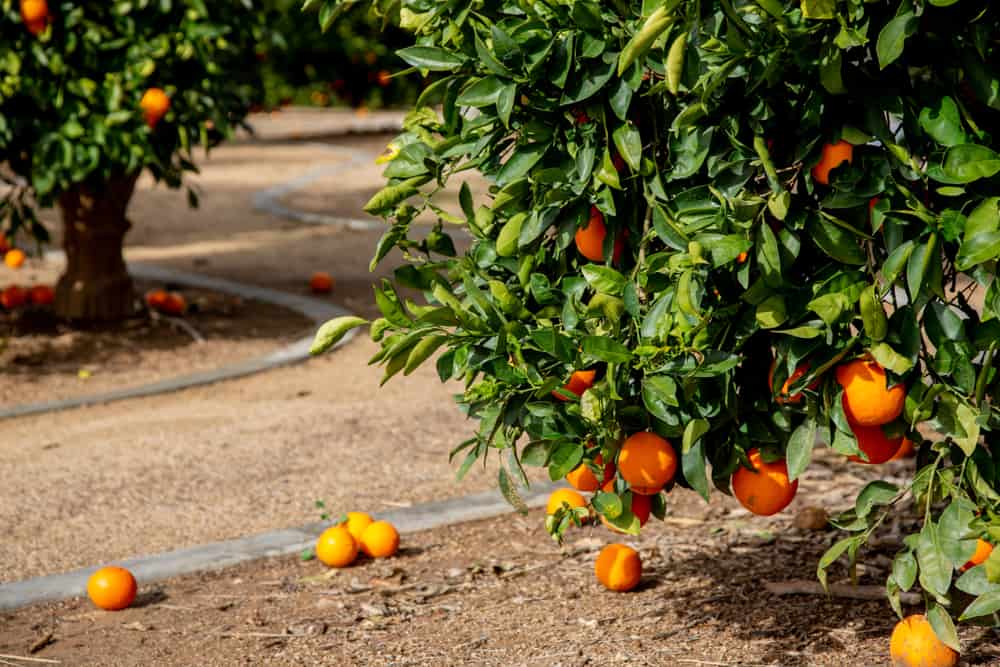 Ridge Island Groves
In Haines City Ridge, Ridge Island Groves is a family-owned and operated. Orange picking in Florida here comes with a tour. You get to see everything that goes on behind the scenes.
The cost is $8.00 per person, each person can pick 1 orange. Also for $1 per pound you can pick as much as you want!
Dooley Groves
Situated on the west coast about 30 miles south of Tampa, Dooley Groves was planted in 2010 through 2015 with 10 different varieties of citrus.
Orange picking in Florida here takes place from 10 am through 4 pm from mid- November through April.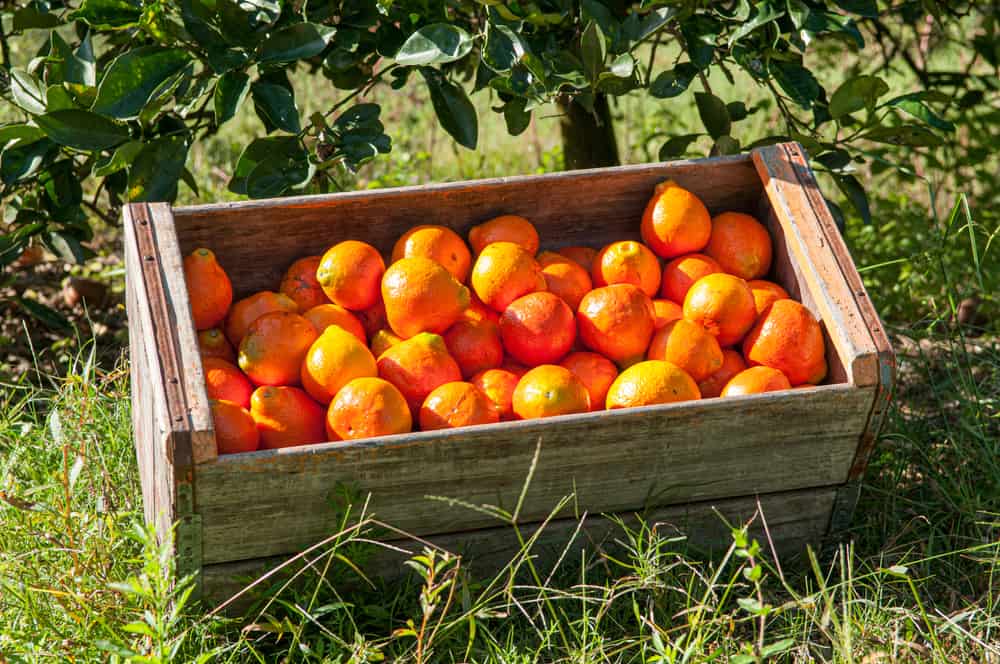 Vo­LaSalle Farms
The Crump Family own Vo­LaSalle Farms and are fourth-generation farmers. The family lives on the farm and the grove is surrounded by many farm animals including cows, ducks, and goats as well as beautiful lake views and natural Florida wildlife.
They offer U pick for what is currently in season, so please call before to ensure you can pick oranges at the time you want to.
The farm is situated in Deleon Springs.
Hancock Groves
A family-run farm near Dade City. Hancock Grove grows citrus fruit, strawberries, and peaches. You arrive and pick fruits that are in season. They have a Facebook page so best to contact them before you go to check opening times and availability.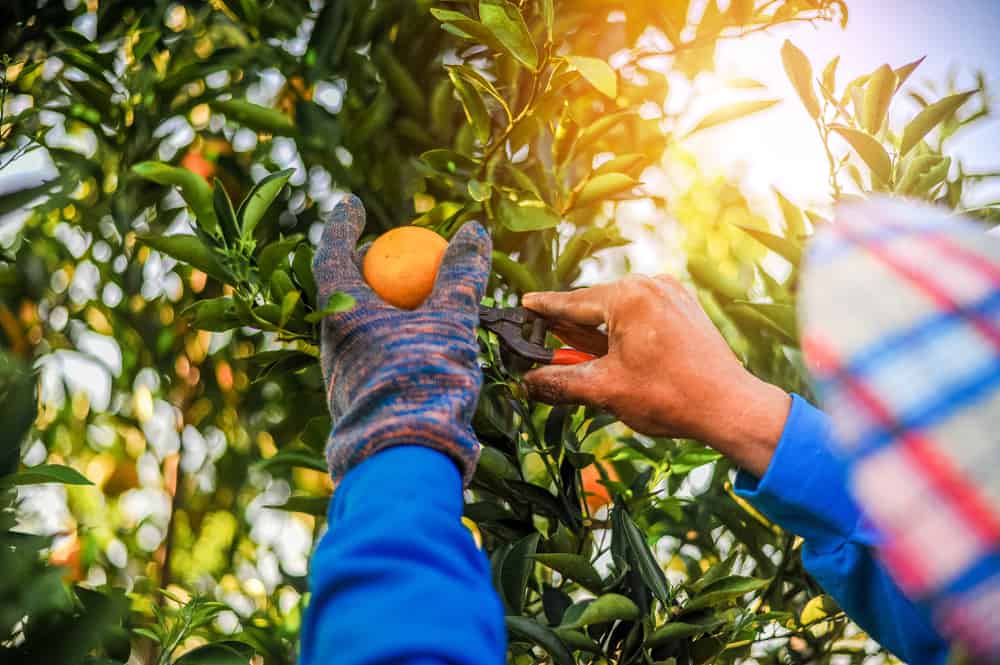 We hope this article has convinced you to go orange picking in Florida, not only are you supporting local farmers and the local economy but we promise you will have fun. Please let us know how your orange picking goes and if you come across some more U Pick orange groves in Florida, please let us know.
You might also like 10 Prettiest Small Beach Towns in Florida.