If you are looking for the perfect Florida packing list or wondering how to pack for Florida, you have come to the right place!
As a born and bred Floridian, who has also traveled to 49/50 states [aka various climates], who better to teach you how to pack for Florida?
Believe it or not, Florida is not hot all year, so knowing what to pack for Florida any time of year is important if you are planning a vacation, trip to Disney, or family visit.
When planning your Florida packing list, there are a few things to consider, no matter what time of year you visit or what you do. These are proper sun protection and comfortable shoes.
If there are only two things you get out of this vacation packing list for Florida, it should be those lessons! Sun protection isn't even about staying out of the heat so much as it is protecting your skin from skin cancer and sun damage!
Planning a trip, such as a Florida road trip, should be fun and not stressful. This is paradise after all! So whether you are heading to the beach, theme parks, state parks, or cities, this Florida packing list has got your back!
Our list of what to bring on vacation to Florida will be broken down into multiple sections, with clothes for men, women, and kids under their own section and then toiletries and extras combined for the whole family! After all, everyone can share the same sunscreen and beach blankets!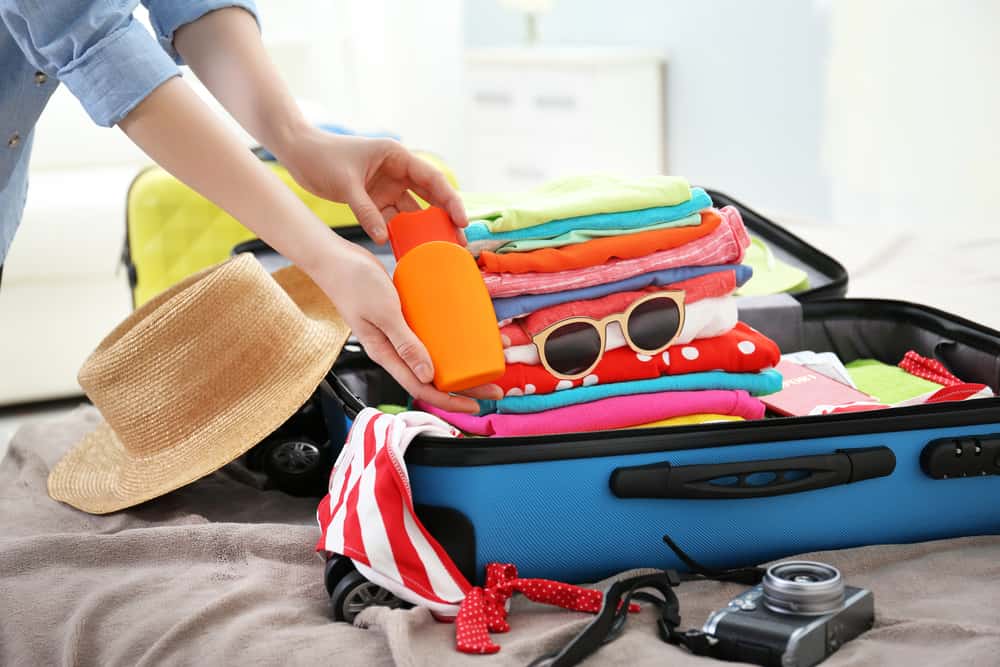 Women's Packing List For Florida
T-Shirts With Sun Protection
T-Shirts with sun protection, such as these affordable ones with SPF-50 are a must-have item for your Florida packing list. No matter where you are from or how dark or light your skin color may be, you still need to protect your body from possible future skin cancer.
Shirts with sun protection are easy and affordable and pack up light and cool. When looking for what to wear in Florida, a breathable sun shirt is a must and will take you from theme parks to the beach to hiking in the state parks! If you are trying to do minimalist packing for Florida, this should be at the top of your list!
Lightweight Shorts
If you are adding shorts to your Florida packing list, consider purchasing an affordable pair of breathable shorts. Sure, jean shorts are okay, but they really hold in the Florida heat! As Floridians, although we own jean shorts, we prefer wearing pants made out of lighter and more breathable fabric.
Depending on your comfort level, feel free to choose longer shorts such as these Bermuda shorts or shorter shorts such as these. Either way, we highly recommend that the shorts you chose to add to your Florida packing list be lightweight and breathable! [Avoid jean shorts because although they look cute they hold in the humidity!]
Tank Tops
If there was ever a place to break out your tank tops, it is for your trip to Florida! When you visit Florida any time of year other than winter, you are going to want to pack a few tank tops/cut-off sleeve shirts.
If you are packing tank tops for Florida, make sure to properly apply sunscreen throughout your trip as you are going to need it! Tank tops like these are perfect because we have so much humidity which will cause you to sweat. If you don't want underarm stains and know you sweat a lot, tank tops are a great option!
Leggings Or Yoga Pants
Let's face it, some people don't like shorts and that is totally fine! In addition, you may be packing for Florida for a winter trip and won't want to wear shorts anyway! If either of these two cases applies to you or you just don't want to be cold on the plane, make sure to add a pair of nice breathable leggings to your Florida packing list!
Short Dresses
I live in this dress and it is the perfect short dress to add to your packing list for Florida in July and August! When packing for Florida, remember that you are going to want sun protection and this dress covers your arms while remaining lightweight.
It is also short and perfect for wearing along the beach. If you love wearing dresses, it is long enough to be a "modest" short dress while being lightweight and comfy! It also comes in lots of colors and is very affordable in case you want to pick two!
Maxi Dresses
I love wearing Maxi Dresses to Walt Disney World and theme parks! This maxi dress is long and airy and covers my legs when I have to sit on sweaty seats that millions of other park visitors have to sit on! It is also good for visiting Florida in winter because you can wear leggings underneath it, and it goes easily from day to night! It fits all body types well and flatters everyone!
This maxi dress comes in lots of colors and is under $30! Maxi dresses are great to take you from the beach to spend the night out on the town in wonderfully vibrant Florida cities like Miami, Orlando, and Tampa!
Swimsuits
We highly recommend adding at least two swimsuits to your Florida packing list! Whether you are packing for Florida in the summer or heading to a theme park resort, you will probably be hitting the pool or beach a lot so having another option while one dries never hurts! This is the swimsuit I wear and it is affordable. If you are looking for cute and stylish, this swimsuit is a great option while still staying in place.
Coverups
Unless you want to throw on your shorts or a dress over your swimsuit, you are going to want to add at least one coverup to your Florida packing list. If possible, you should consider investing in a coverup with SPF like this one. The technology will help protect your skin from the hot Florida sun. This one is a good choice, especially if you aren't from Florida or used to the blazing sun! If you don't want to spend a lot of money, there are plenty of cover-ups like this one that are stylish yet affordable.
Supportive Sandals
A supportive pair of sandals is an absolute must when packing for Florida and should be added to your Florida packing list especially if you are going to theme parks. These Vionic Farra Sandals are my recommendation and my personal favorite pair of shoes for Disney.
These shoes go from theme parks to the beach to a night out on the town and come in multiple colors! If you prefer a slip-on shoe, the Vionic Amber Sandals may be more your speed and offer the same support as my favorite suggestion.
Cheap Flip Flops
If you are going to the beach or waterpark, you are going to want to pack a pair of cheap "throwaway" flop flops like these here. Save your supportive Sandals for when you actually get to wear them and buy a cheap pair of flip-flops to leave on the beach while you swim. If they get stolen, you won't be sad you are out the $5-$10.
Sneakers Or Closed Toe Shoes
Hate flip-flops or want to add something a little more supportive to your Florida packing list? These sneakers are lightweight and supportive and perfect for exploring Florida during the winter or summer. We also highly recommend these ballet flats from Merrell. They have a very supportive bottom that is cushy so you can walk in them all day and your feet don't hurt! Whatever shoes you choose to pack for Florida, make sure that you can walk in them all day!
Sun Hat [With UV Protection If Possible]
We recommend including a sun hat with UV protection on your packing list for Florida. If that isn't possible, you should bring a baseball cap or sun hat for protection from the sun. Whatever your personal style, make sure to choose a hat that will shield your face from the sun. Getting sunburn on your scalp is totally something that happens in Florida and a quality sun hat will help you avoid it.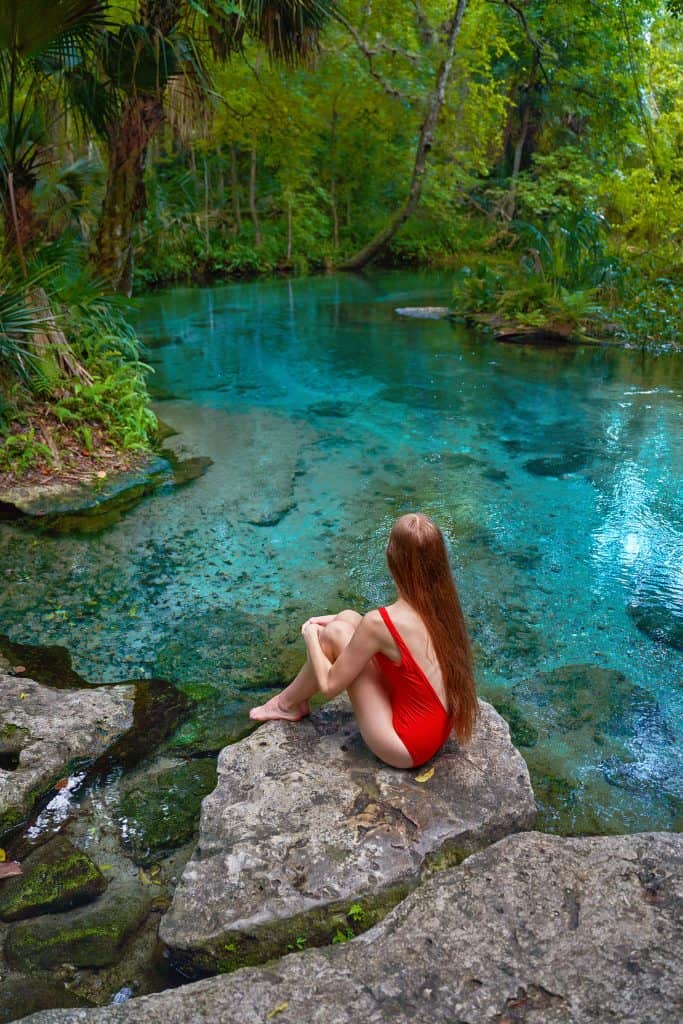 Men's Packing List For Florida
Short Sleeve Button Downs
Short-sleeve button-down shirts are the perfect essential for men to add to their Florida packing list. When considering what to pack for Florida, make sure that what you choose is lightweight and breathable! Short-sleeve button-downs like this one are perfect for lunch or dinner, a night out on the town, and more during your trip to Florida!
T-Shirts With Sun Protection
Guys, you are going to want to protect your skin from the sun, you can get skin cancer too you know! This T-shirt with UV protection is affordable and breathable and is perfect for a day at the beach or going to theme parks or hikes. If you are in need of new T-shirts to add to your packing list for Florida, consider buying a few that will protect you from the sun!
Tank Tops And Sleeveless Shirts
Tank tops and sleeveless shirts like these are the perfect things to pack for Florida, especially if you are visiting during the summer! If you sweat a lot, you will want to have the ease of no sleeves making tank tops the perfect thing to add to your Florida packing list.
Shorts
If you are packing for Florida, consider bringing shorts like these that are made of a lighter fabric and won't hold the heat in as much as jean shorts! There are so many great shorts for men so you should have plenty to choose from. If you haven't purchased a new pair of shorts in a while, a trip to Florida is the perfect time to change out your wardrobe!
Casual Long Pants
Chances are there will be some time during your trip to Florida where you are going to want to dress up a little nicer. You may also be packing for Florida in December or another month when it gets cold! Make sure to add a pair of casual long pants like these to your Florida packing list.
If you are packing for Florida in winter, it is okay to bring jeans, but we would not recommend it during other times of the year if you aren't from Florida and you run hot easily! Jeans are prone to keep in the heat so unless you are a guy who doesn't run hot, it is best to avoid them or only bring them for dinner.
Swim Trunks
When packing for Florida, we recommend bringing two pairs of swim trunks so that you don't have to wear a wet pair. We love this pair of quick-dry swim trunks if you are looking for functional and comfortable. We recommend this pair if you are into fun prints and patterns! You really can't go wrong when choosing swim trunks to pack for Florida! Anything truly goes!
Sandals
No matter what your Florida plans are, chances are you will be outdoors and active. The most important thing to consider is comfort and arch support. These sandals from Columbia are great for theme parks and provide all-day support without rubbing. If you are a guy who likes more support, these Merrell Sandals will do the trick when packing for Florida!
Cheap Flip Flops
Like our suggestion above for women, you are going to want to add a pair of cheap flip-flops to your packing list for Florida. These are the shoes that you wear to the pool or beach and leave behind when you are enjoying the water. Don't leave behind an expensive pair because you will be upset if they are stolen. These flip-flops are super cheap and perfect to leave behind!
Sneakers And Closed Toe Shoes
If you are packing for Florida in the summer, we highly recommend a breathable pair of sneakers like these if that is what you prefer. Some shoes do a horrible job of letting your feet breathe and we all know how bad that smells! Pick a pair of shoes with arch support and breathability to add to your Florida packing list so that you can be comfortable and have an enjoyable trip.
Florida Packing List for Kids
Keep in mind the same tips for packing for adults when packing for Florida for kids. You want light and airy clothes that will keep them cool and free from sweat. Bring extra tops in case of a mess and shoes that can easily be rinsed off after a day a the beach. Our family trip packing list for Florida will make sure you have everything you need for hiking, exploring cities, having fun at theme parks, and playing at the beach.
If you need a packing list for Florida in January or February, remember to bring something to keep your little one warm. It can cool off at night, so it is best to be prepared.
We recommend bringing your own car seat. Most airlines will check a car seat for no cost. Rather than renting one, you will know how to use your own and save money. It will be familiar to your baby, too.
To help your kids feel more at home while traveling, consider putting a stuffed animal or security blanket on your Florida vacation checklist. This will help with any travel anxiety and help them sleep better as well.
T-Shirts
Shorts
Dresses
Leggings
Lightweight Jacket or Hoodie
Crocs or Sandals
Sneakers
Swim Suit
Rash Guard
Hat
Diapers
Portable High Chair
Pack N Play
Stroller
Car Seat
A Favorite Stuffed Animal or Blanket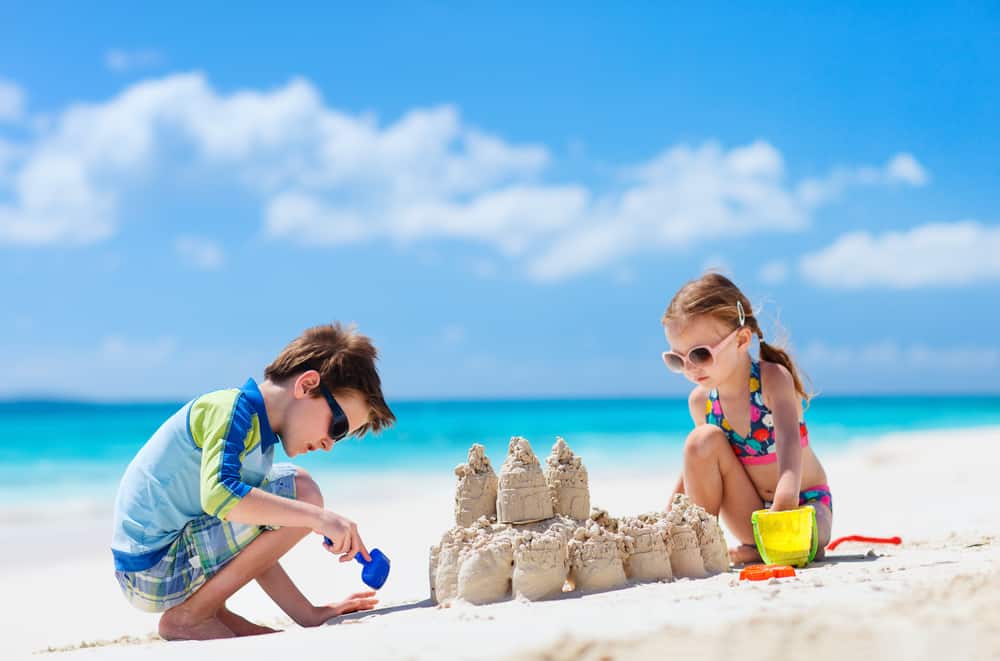 Travel Documents to Pack for Florida
Making sure you have your travel documents packed will save a lot of headaches later. There is so much paperwork to keep track of for vacations. Whether you have them saved to your phone, in your digital wallet, or printed, these travel documents are essential packing for Florida.
If you've booked any tours or have reservations, you'll want to take confirmation with you! It's fine to rely on emails, but we've found that sometimes when you need it most, you don't have coverage or you can't locate the confirmation that you need. For peace of mind, we take a broad approach and either print out our confirmation reference numbers or write them in a notebook, as well as take screenshots on our phone and saving to a specific folder.
To keep your documents organized, you can buy a travel wallet with RFID blocking protection to keep everything safe and in one place.
Passports
Plane Boarding Passes
Hotel/Rental Home Confirmation
Rental Car Confirmation
Cash/Credit Cards
Dollar Bills for Tips & Tolls
Drivers License/IDs
Notepad/Notebook
Insurance Cards
Guidebooks
Membership Cards (AAA, Etc.)
Theme Park Tickets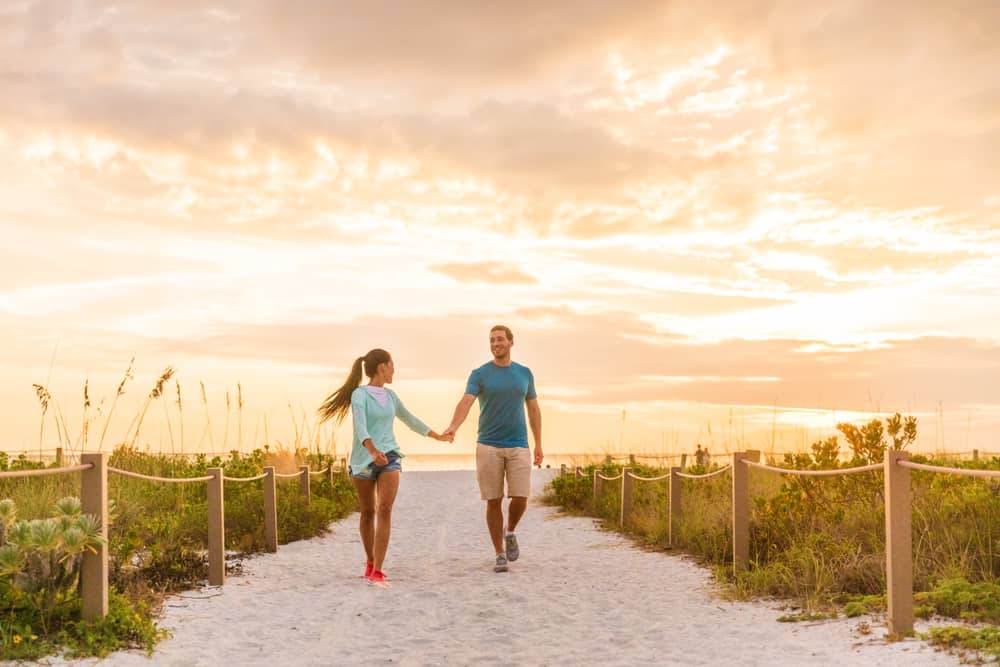 Toiletries To Bring To Florida
Toiletries are definitely important things to pack for a trip to Florida. You don't want to buy these on vacation! It is better to get your preferred brand of toiletries at home when you have time to browse and shop sales whether than waste your precious vacation time trying to find something you've forgotten.
Toothbrush, Toothpaste, and Floss
Shower Gel
Shampoo and Conditioner
Deodorant
Contacts/Glasses
Contact Lens Solution & Case
Face Wash and Lotion
Body Lotion
Make-up & Make-up Remover
Nail Polish & Nail Polish Remover
Q-Tips
Tampons/Pads
Foot Spray & Foot Powder
Razors & Shaving Cream
Tweezers
Nail Clippers & Nail File
Hairbrush/Comb
Hair Gel/Mousse/Spray
Blow Dryer/Straighteners/Curling Irons (plus plug adapters if traveling internationally)
Perfume/Aftershave
Kleenex
Shampoo for Kids
Toothbrushes and Toothpaste for Kids
Bath Soap for Kids
Hairbrush/Comb for Kids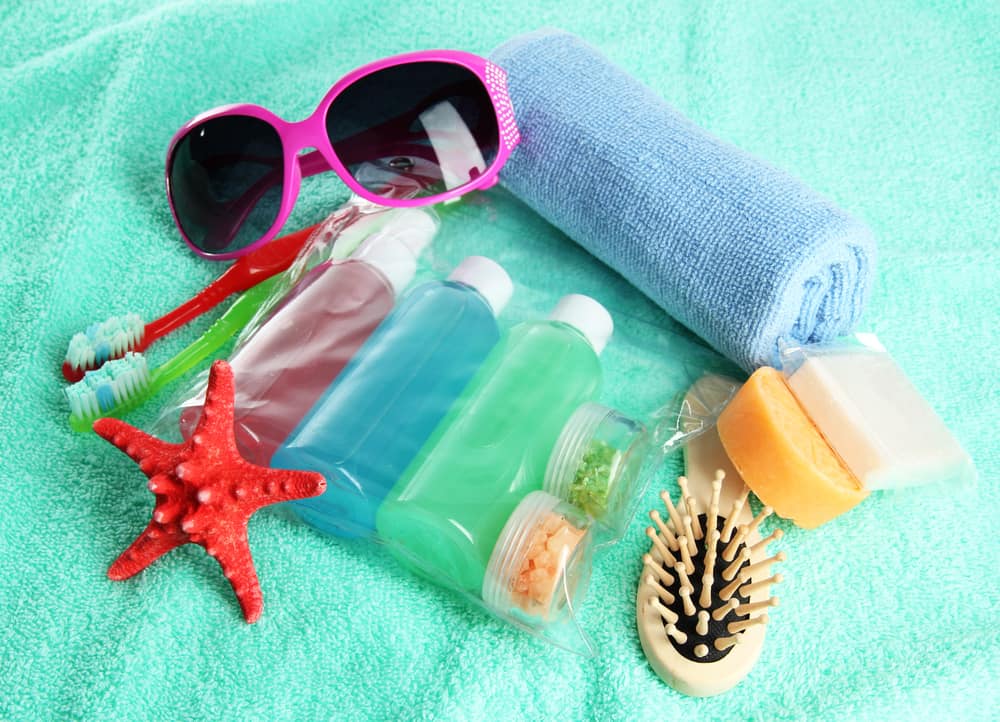 Extras For Your Florida Packing List
These are miscellaneous items for your vacation packing list for Florida that you may not immediately think to bring but you will love having with you. If you want a seamless vacation experience, make sure to bring these items along.
Waterproof Phone Case
If you think waterproof phone cases are expensive, think again! These little bag-like cases are super cheap and work very well! They allow you to take your phone in the water or hold it during the rain which here in Florida we get quite a lot of, especially during the summer! This is the waterproof phone case we use and love! Perfect for water parks, the beach, theme parks, and more and quite affordable!
Chilly Pad
If you have never heard of a chilly pad, you are in for a real treat! This Florida packing list essential is basically a towel that stays super cold and helps you beat the heat! All you do is run it underwater, and it activates the technology and cools up to 30 degrees Fahrenheit! It is perfect for the horrible Florida heat and is such an affordable and lightweight thing to pack for your trip!
Insulated Water Bottle
An insulated water bottle is the perfect essential to pack for Florida because you will want cold water at all times! Don't buy water bottles during your trip, buy them in advance and pack them instead! This saves the earth and keeps your water cold! Insulated water bottles like this one are perfect for the whole family and very affordable!
Mesh Beach Bag
If you are heading to the beach during your Florida trip, a mesh beach bag is a way to go! It packs up super small and the mesh doesn't hold in the sand! They are affordable and great to take with you on a beach vacation.
Waterproof Dry Bag
This waterproof dry bag is the perfect thing to add to your Florida packing list if you are planning on going boating, scuba diving, or being on or near the water during your trip. If your bag falls in the water or gets wet, the special clasp keeps all your belongings totally dry!
Kindle E-Reader
If you don't want to tote a ton of books on your trip to Florida, check out a Kindle E-Reader! E-readers are perfect for reading in direct sunlight so whether you are on the beach, at the pool, on the plane, or more, an e-reader is perfect for you! They also come in different sizes and prices so you can choose the one that is best for you!
Polarized Sunglasses
Even if you don't typically wear sunglasses where you live, you need to buy a pair for Florida! Sunglasses are an essential part of your Florida packing list because they protect your eyes from sun damage. If you are looking for the best protection possible, consider buying a pair of polarized sunglasses for maximum protection.
Rain Ponchos
Ditch the umbrellas which take up way too much space and bring rain ponchos instead! If you are traveling to Florida from March-October, you may encounter an afternoon thunderstorm! Don't let it stop you and bring some ponchos with you when considering what to pack for Florida! This pack of ponchos has sizes for adults, teens, and kids which is perfect for the whole family!
Day Pack For Theme Parks
Whether you are heading to one of the many Florida theme parks or are out for a day of hiking or exploring, a lightweight day pack is a must! This day pack is a great choice because it is light and folds up into a tiny pouch. It also comes in lots of colors so choose one that is your favorite!
Waterproof Bags For Wet Clothes
Unlike plastic bags, these waterproof bags for wet clothes are perfect to add to your Florida packing list because they can be used over and over. They also hold the smell in and look nice too! If you plan to do any swimming or have young children, consider checking out reusable bags for wet clothes to take with you on your trip to Florida!
Sand- Proof Beach Blanket
Even though we are from Florida, we hate sand! This sand-proof beach blanket folds up super small so it won't take up much space in your luggage. You wouldn't think to bring a beach blanket to Florida, but this small sand-proof one will change your mind! Throw it in your luggage, and you will thank yourself later when the whole hotel room is free of sand!
Fast Drying Towels
If you don't want to rely on where you are staying for towels, we don't blame you! These fast-drying towels are a fantastic addition to your Florida essentials list because they are so small and the technology used to create them means they dry at the speed of light! If you don't want to be toting wet towels after the kids run around the spray ground or you don't want to pack something massive, these fast-drying towels are perfect for packing for a Florida beach vacation!
Camera
This is probably one of the most important things to take on vacation to Florida! You are going to want to capture all the memories so make you pack your camera and all the accessories. Bring extra batteries and memory cards. Back your photos up each night in case something happens to your camera or card.
Night Light
Whether you have kids or not, a simple night light is a great thing to have on your packing checklist for Florida. If you get up in the middle of the night to use the restroom, you do not want to bump into anything in a hotel room you do not recognize. If you cannot sleep with any light, look into getting a motion sensor night light.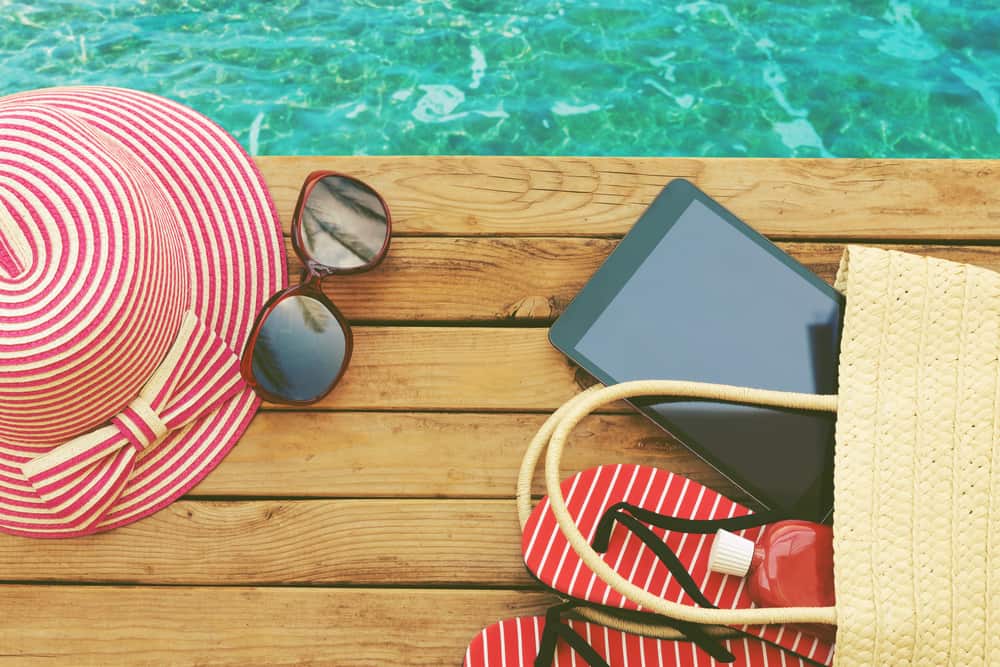 First Aid For Your Florida Vacation
These things may not be what you first think about when wondering what to bring to Florida, but first aid and medicine are high up on our Florida packing list.
As with toiletries, they're things you don't want to be spending time trying to find while you're on vacation. Also, it's likely that if you do need them, having them to hand will help get your Florida vacation back on track much more quickly than having to go find the items you want.
Prescription Medications
Band-Aids
Antibiotic Ointment
Anti-Itch Gel/Spray
Moleskin (for Blisters)
Antacids (and Immodium)
Birth Control (or Other Prophylactic)
Pain Medicine (Tylenol, Advil, etc.)
Kids' Pain Medicine
Midol
Sinus/Allergy Medicine
Eyedrops
Vitamins
Cough Drops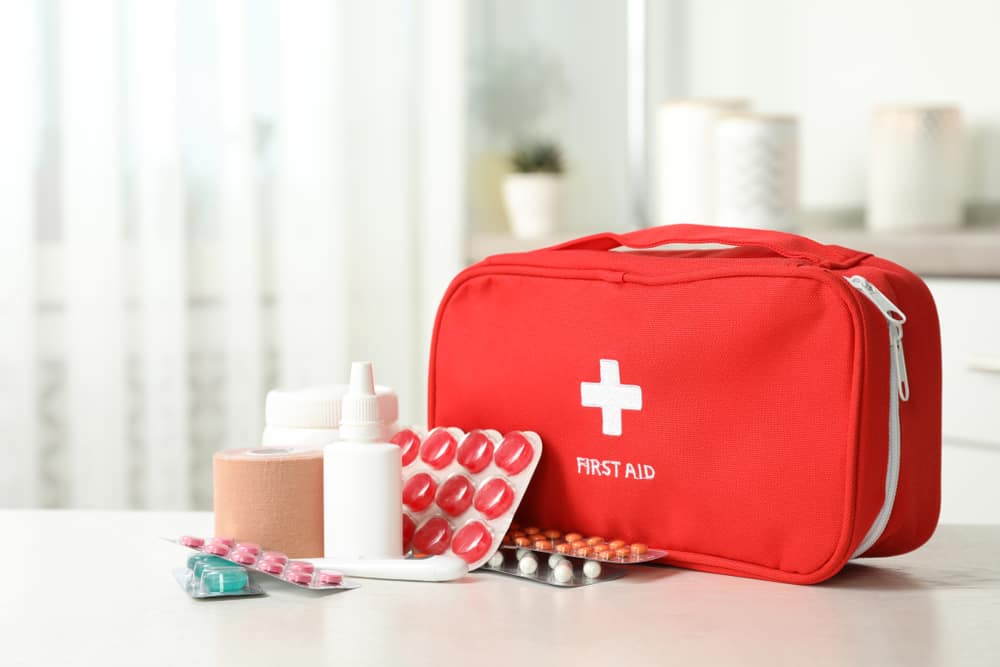 Packing For Travel To Florida (Road Trips and Flights)
Whether you're flying or driving, you'll want to prepare for the journey to make it more comfortable and pass more pleasantly! Everything on this list may not be essential, but they'll help you have a stress-free journey, particularly if you're traveling with kids! You need items to keep your kids occupied so they are not saying they are bored or constantly asking the dreaded, "Are we there yet?"
Maps/Directions/GPS
Proof of Auto Insurance
Flashlights
Paper Towels
Wet Wipes
Trash Bags
Umbrella
Snacks and Drinks
Pillows and Blankets
Portable DVD Player and Movies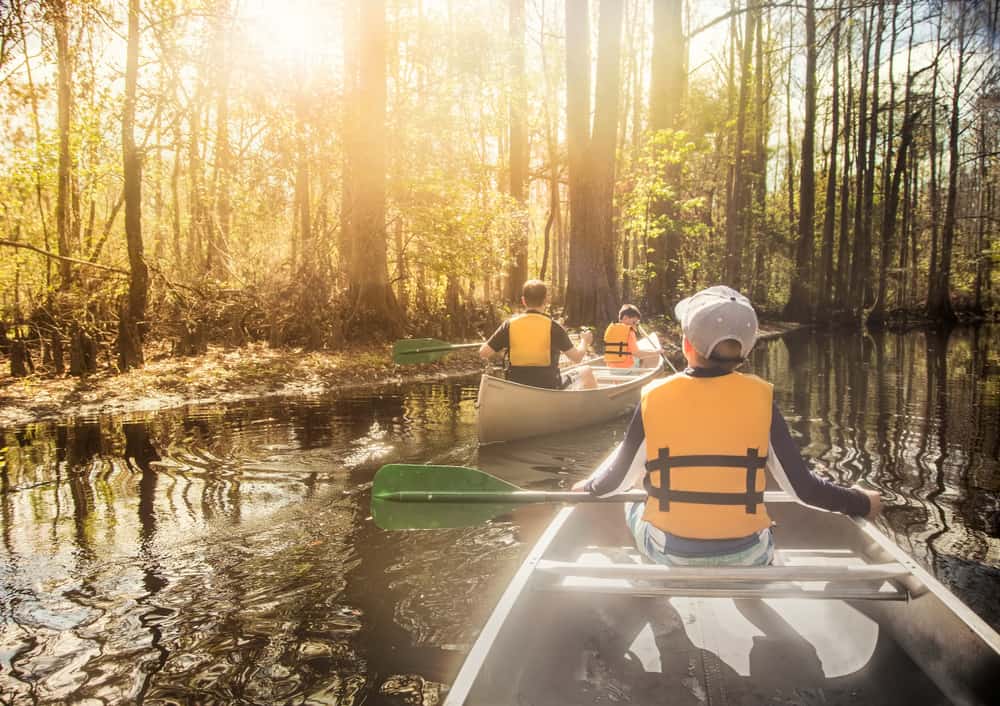 This Florida packing list will take you from questioning what to pack for Florida to know with confidence that you are on the right track! We didn't include things such as underwear or phone chargers because those are things you should already have! These suggestions from Florida natives will help you get on the right track to packing for Florida and having a wonderful trip to the Sunshine State!
Did You Find This Post Helpful?
If so, we would love to keep in touch! We enjoy seeing photos and comments about your experiences in Florida! You can follow us on Instagram and we will repost your photos on our feed and comment too! Just tag us at @floridatrippers and hashtag #floridatrippers. We can't wait to see your travels!