Are you looking for some of the best restaurants in Sanibel Island? We've got you covered! Although Sanibel is known for their famous beaches and seashells, there is more to do here that goes beyond the sun! We know there are tons of things to do while you explore the shady neighborhoods and hidden beaches. However, we want to make sure you eat too!
Foodies have flocked to Sanibel recently, exploring where to eat amongst the beaches. Tap into Island dining by sampling local fare and fresh seafood. No matter where you eat– at a fine restaurant or a quick service stop– there are options for everyone!
So when you begin to plan your trip, also plan out these 15 best restaurants at Sanibel! We promise you won't be disappointed. The food is fresh, the views are great. The relaxation is endless!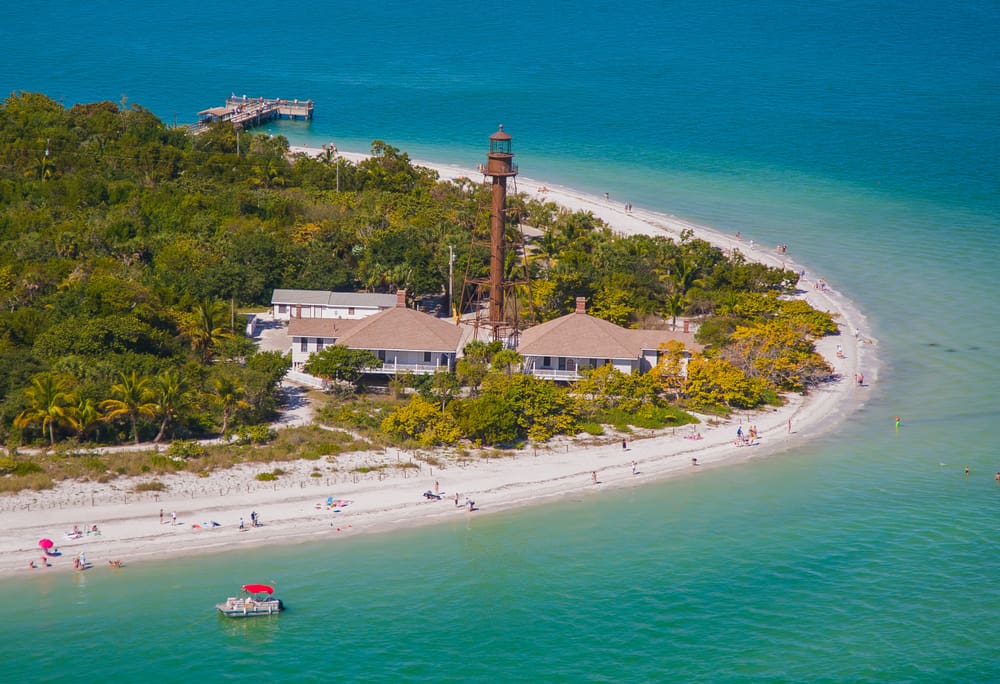 15 Best Restaurants in Sanibel Island You Must Try
1. The Lazy Flamingo
Sanibel is obviously known for its unique island flair, and the Lazy Flamingo adds to that! The Lazy Flamingo was once kept hidden as one of the best restaurants in Sanibel. Thankfully today the locals have shared their knowledge of this wonderful stop.
When driving over the bridge, you can't miss the local rustic feel of this pink building. The food features tropical island flavors. From fish tacos made with fresh mango and coleslaw to conch chowder, this is a place to check out.
Guests also can bring their own catch of the day here! Chefs will prepare it for them– Island style! But make sure to clean and fillet it first! So whether you are a local or a tourist, check out what was once Sanibel's best kept secret. And enjoy the coldest beer in southwest Florida here too!
2. Traders
Traders is one of those restaurants in Sanibel that features a unique dining experience. The coastal inspired dishes here– from pan blackened Mahi to seared scallops with lobster ravioli– keep people coming back!
But in addition to the wonderful food, Traders is also well known for its extensive and varied wine list. And in addition to this, there is a great selection of draft beers and signature cocktails: the Mango Mai Tai and Key Lime Martini are a must try!
After enjoying a meal here, linger in the fun gift shop to take a surprise home! Eat inside or outside and bask in the ambiance here: you will be relaxed in no time! And while the flavors of food and cocktails melt on your tongue, also check out the liver entertainment they have every night!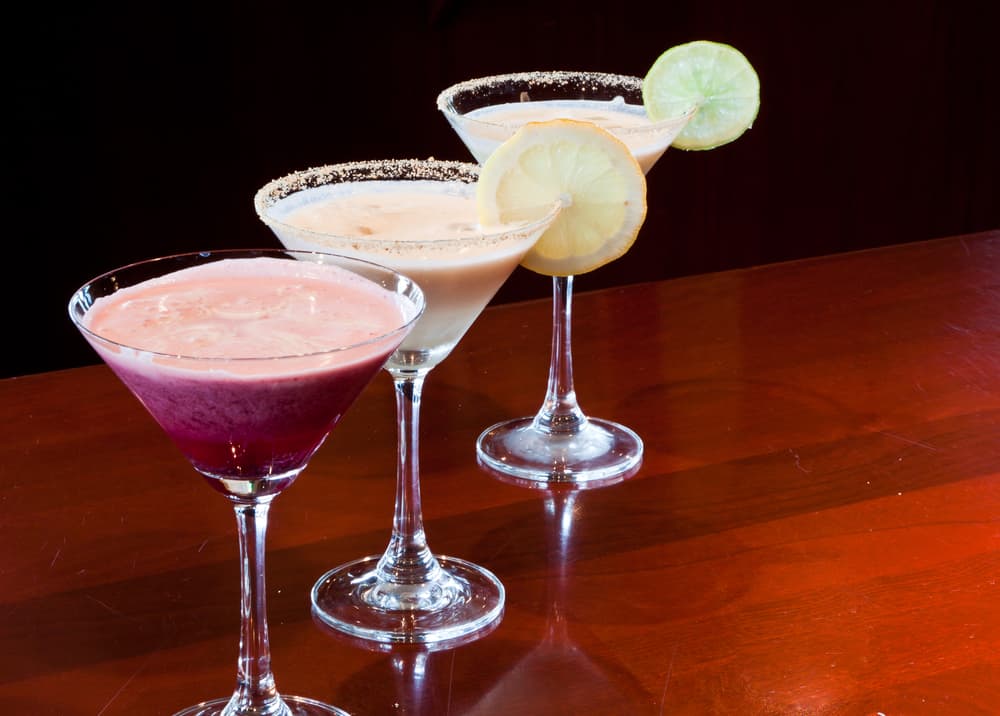 3. Timbers Restaurant & Fish Market
Originally Timbers was created as one of those very limited restaurants in Sanibel. When they first opened, the focus of this restaurant was steak, shrimp and red snapper. Literally, the only fish they served was red snapper!
But as time went on, and as chefs and owners quickly realized the demand of fresh seafood, this place opened up its doors and menus to a bigger demand. Today, this location is known as "Sanibel's Seafood Specialists."
You can eat inside, outside or take your food to go with ease. From the ever famous big bang shrimp to a seafood platter that features shrimp scampi, scallops and grouper, there are tons of options! And don't worry: this place stayed true to its roots and still offers steak and red snapper! But what makes this really stand out is the retail fish market: the fish market of Timbers features the largest selection of fresh fish in Southwest Florida. So consider taking some food to go too!
4. Cielo
Cielo is one of those restaurants in Sanibel that is popular because of the care they take with their meals. At Cielo, chefs and staff known that every meal is a special occasion. They treat each bite as a well-deserved opportunity to toast to the richness of the island, as well as family and friends.
Family and friends gather here at Cielo to really enjoy the handcrafted food and drink. Many of their ingredients are locally sourced, and a lot of the techniques used to craft these meals are inspired from locals, traditions, and history!
There is a reason Cielo was the proud winner of the Best Seafood Category, as well as the Taste of Taste Award. So when here, make sure to check out the maple leaf farms duck breast, or even the escargot Rockefeller. This place is a little pricy, but is very gluten-free friendly, and the dining experience is worth it all!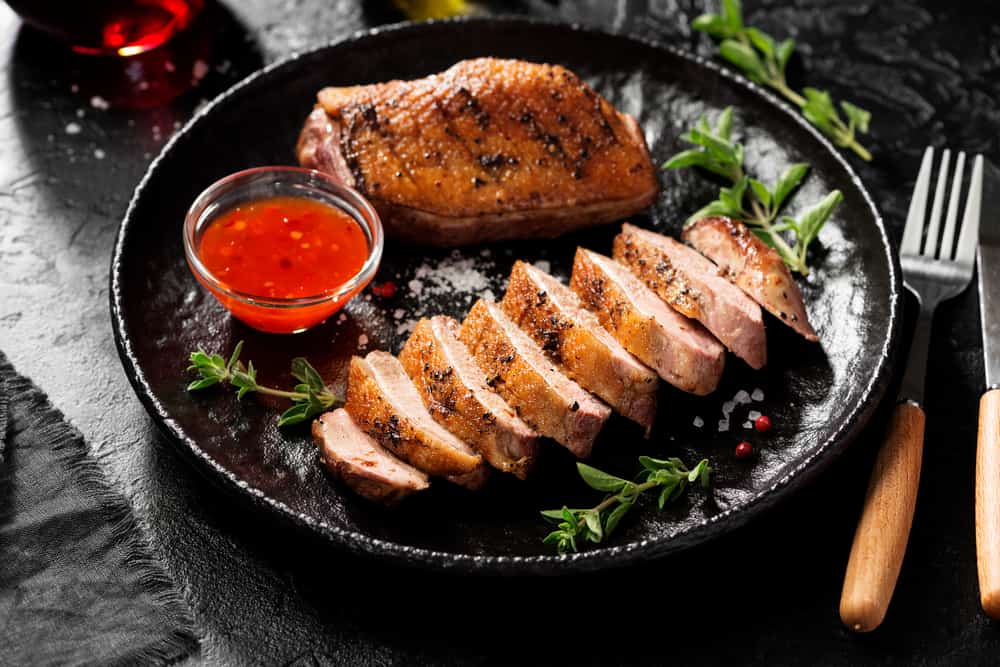 5. The Mad Hatter Restaurant
Alice and the white rabbit anyone? The well-deserved reputation of the Mad Hatter places it on a list of the best restaurants in Sanibel. The eclectic menu keeps locals and tourists coming back, despite limited hours.
For 7 days a week, after 4:45 PM, this fancy restaurant opens its doors and welcomes all to Wonderland. With a great view and an American inspired cuisine, you'll find yourself seated in a cozy and romantic dining room that overlooks great sunset views.
All food is fresh and prepared from scratch here. But the best part? The menu always evolves with the season! Whimsical and true to Alice's adventure, this is world class dining.
6. Island Cow
Don't worry! We aren't only including fancy restaurants in Sanibel on this list. The Island Cow, in fact, is a fantastic family friendly restaurant that we recommend! This restaurant has been open and operated by a family for over 20 years.
The Island Cow is total fun: the decor and ambiance is full of puns and jokes (I mean, their website even says "Udderly Great Food!"). But they take their food seriously! Offering over 300 different items, this place calls flavors and inspiration from Old Florida comfort food. You'll also find a few tasty callbacks fo Key West, the Caribbean, and more!
We love that the Island Cow offers breakfast, lunch, and dinner. There are cold drinks, outdoor games, live entertainment and more here! You are truly on Island Time: so order some traditional stuffed french toast or a crab cake burger and enjoy!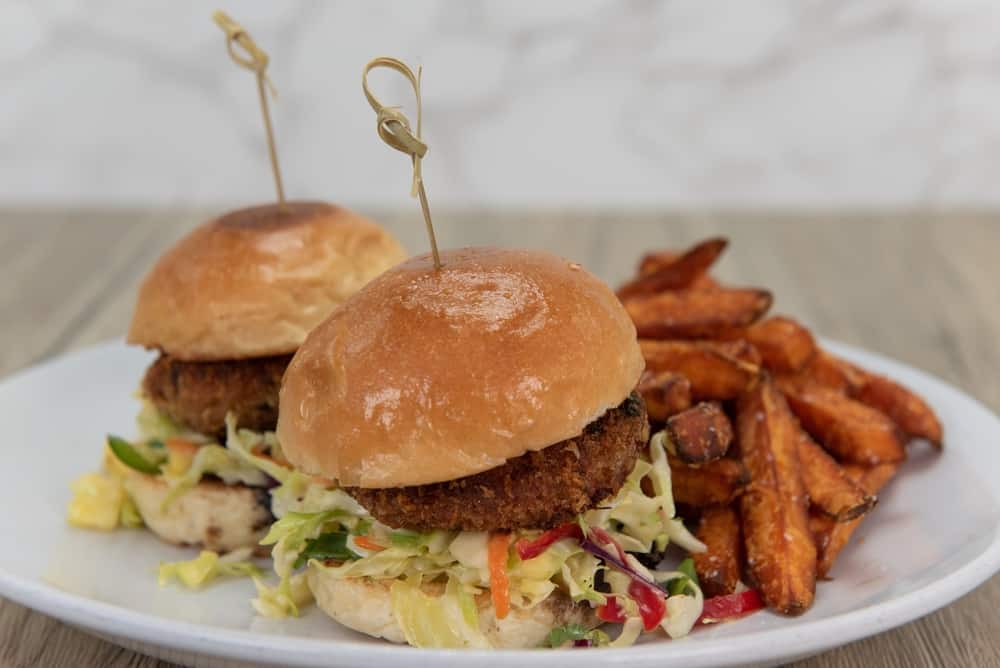 7. Island Pizza
Is there anything better than pizza after a long day at the beach? Sun-kissed and starving, check out Island Pizza, one of the stops to make when considering restaurants in Sanibel!
But don't worry! They don't just have pizza here! In fact, Island Pizza is also well known for its jumbo wings. Locals and tourists also enjoy the pasta and sandwiches too.
At the end of the day, however, most people love the classics. From individual sized pizzas to extra large, you can order a spicy buffalo chicken pie, or a white pizza. Try the south of the boarder, or even create your own! Either way, this place is veggie friendly, keto friendly, and gluten free friendly!
8. Blue Giraffe
The Blue Giraffe is one of the restaurants in Sanibel that really caters to their community! The local flare here is fantastic. When considering the best places to eat in Sanibel, consider supporting local at the Blue Giraffe as a way to help keep the community feel alive.
Local musicians are always preforming live in the main dining room here. The sound pipes out to the patio, so you can hear the talent anywhere! The Blue Giraffe also displays format artworks by local visual artists year round. They are on a monthly rotation, so you can see a different artist every time you come!
You can also become a Dinner Club Member. for $1,200, you can use this "member card" like a gift card! These members get preferred reservations, member events, club day passes, and access to the game rooms. But whether you are a member or not, people love going here for breakfast, lunch and/or dinner! Order a tasty drunken grouper or fish tacos. You won't be disappointed!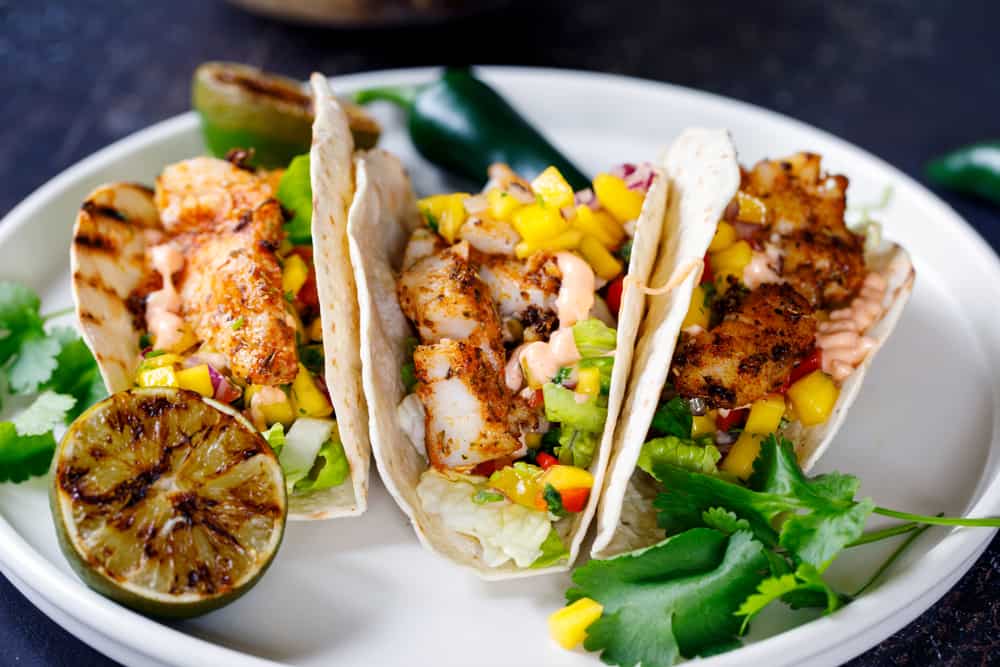 9. The Mucky Duck
The Mucky Duck isn't exactly in Sanibel, but we wanted to include it in our list of best restaurants in Sanibel because it is one of those best restaurants that is near Sanibel! In fact, it is only a short drive away in Captiva, Florida. And you'll know why we had to include it.
Here, in the heart of downtown Captiva, you will get all of your beach favorites with a beach view of course. From lunch and dinner, you can enjoy cold beer and fresh seafood. Order smoked fish tapenade or the oysters on the half shelf!
What really keeps people coming back here are the views. The sunsets you can see from the restaurant are breathtaking. And nearby there are tons of beaches, wildlife, shelling opportunities, and bike baths! You'll love the relaxation this places provides.
10. Bubble Room
If you know anything about restaurants in Sanibel, you've probably heard of the Bubble Room! But ironically, this restaurant is not in Sanbiel– in fact, it is another one of those restaurants near Sanibel. It is, once again, close by in Captiva. It is one of the best restaurants in Captiva and its close enough, so why not include it!
You'll always find something you've never seen before at the Bubble Room. From antiques lining the walls, to bubble lights, there is something unique around every corner. This restaurant was one of the first to present bright pastel colors to the island, and now these colors are a staple in the area!
Moving trains and original menu items can also be found here. People flock to the oversized desserts, but they also love things like "Smoke Gets in Your Eyes" which features your selection of the fish of the day. While enjoying, keep your ear out for the music. The extensive recorded tapes from the 1920s-1940s will play all throughout your meal!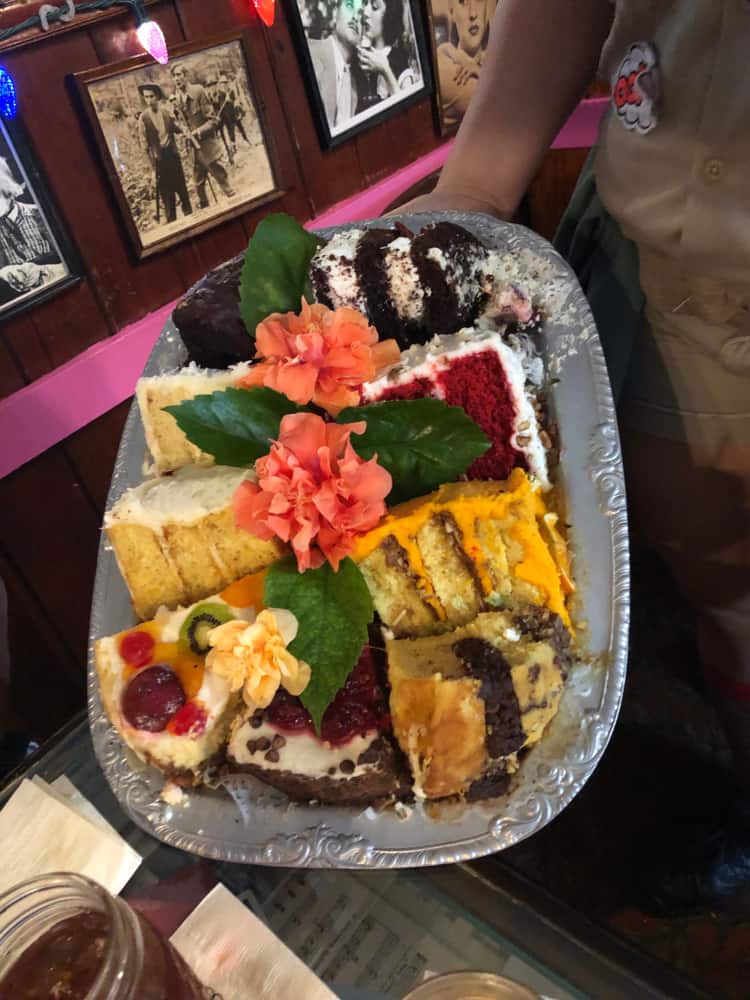 11. The Sandbar: Steak and Seafood
Looking for the best food in Sanibel? Do NOT look past the Sandbar! The Sandbar is one of those restaurants in Sanibel that is well known for its steak and seafood. There is a great selection, and we promise it is all delicious!
From an extensive wine list, to fantastic appetizer (mussels anyone?), you can start your meal off right here! But by the end of the evening locals and tourists really enjoy the filets, pork chops, black grouper, and Scottish salmon.
All beef, pork and seafood entrees include a vegetable and a side. From mashed potatoes to rice, there are endless options here. And the best part? Same day reservations are accepted until 8 PM here– when the restaurant closes at 8:45! So even if this is a last minute decision during your trip in Sanibel, you can probably sneak into this tasty restaurant.
12. Sunset Grill
Upscale restaurants in Sanibel? Say no more! Some of these more upscale restaurants are some of the best places to eat in Sanibel! The Sunset Grill is one of them!
This refined cottage sits near the beach. It serves upscale seafood that is focused on American fare, so some of the flavors may be familiar to you! It also offers three meals a day: from breakfast to lunch and dinner, there are options for everyone at any point in the day! So you can visit at any time!
For 7 days a week from 8 am until 9 pm, locals and tourist can enjoy braised lamb, sunset grouper, or pan seared duck breast. When considering breakfast, order the Eggs Captiva which features homemade crab cakes, or even try the crab and spinach Omelette. With fresh seafood, this is the place to be. Just remember, upscale can be a bit pricey! Especially at dinner time.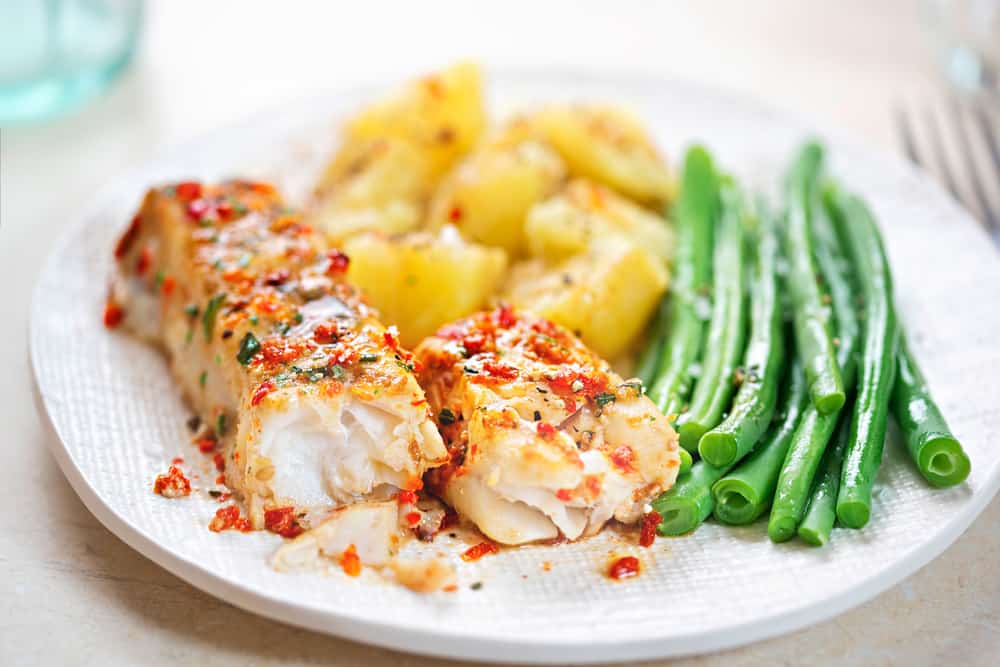 13. The Clam Shack
A casual, family owned restaurant is usually one of the more popular restaurants in Sanibel, just because of how casual and open it is! The Clam Shack is hone of these places! They know that there is nothing better than fresh seafood after a day at the beach.
So if you are in the mood for clams, buttery lobster or classic fish and chips, stop by the Clam Shack! Here, family is everything. And as they say "our family can't wait to meet yours."
Swing by for lunch or dinner, and know that you are getting some of the best and most fresh seafood in Southwest Florida. Open 7 days a week, from 11:30 a.m.-7:30 p.m., you'll find locals and tourists diving into the New England Styled seafood. Most seafood ships out of Boston, so you know you've got to try that lobster roll!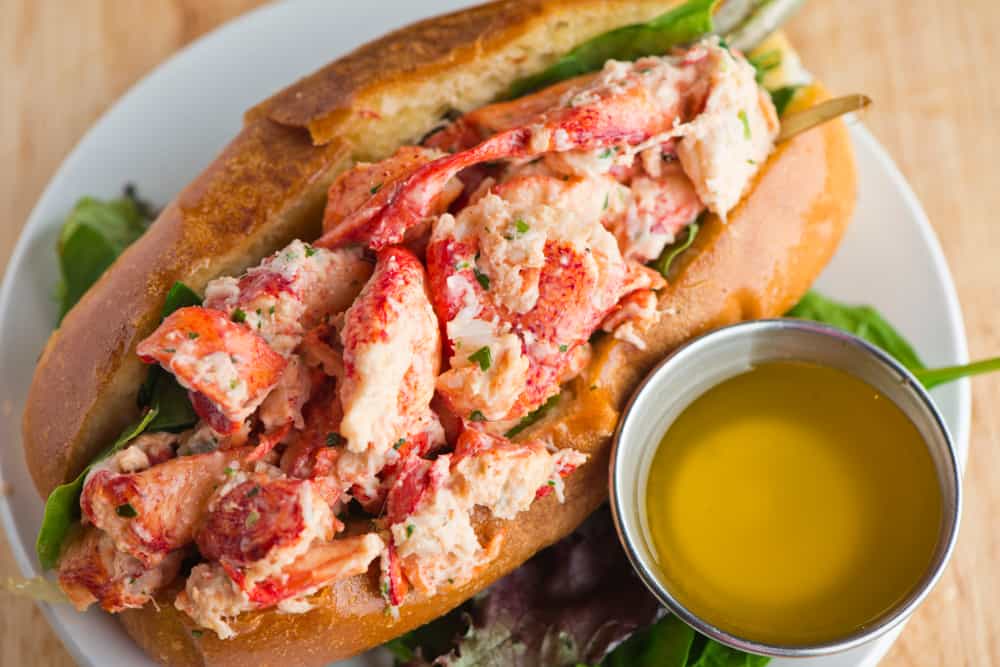 14. Huxter's Market and Deli
Sometimes the best restaurants in Sanibel are the ones where you don't have to sit down at a fancy table. Have you considered grabbing the famous fresh sandwiches and southern fried chicken from Huxter's and taking it to a beach picnic? If not, add it to your bucket list now!
Huxter's Market and Deli is truly a market. You can order anything you want here. Locals and tourists love to stop in for their beach picnic, a quick lunch, or even take-out dinner. There is always a special of the day, too!
Here you can order signature sandwiches: the Sanibel stuffer is popular! Or you can order a made to order sandwich so you can customize your preference. Many people also love the famous chicken. Whether you order a dinner, chicken tenders, or a bucket, you can get coleslaw, macaroni salad, baked beans, and/or potato salad to go with it! And don't forget the liquor that is sold here at the market too– it'll top off your meal!
15. Sanibel Cafe
Whether you are staying in Sanibel and need a breakfast place to visit, or if you just need food before you hit your seashell search on the beach, stop by Sanibel Cafe. Sanibel Cafe is one of those restaurants in Sanibel that offers the best food in Sanibel. You won't regret eating their breakfast!!
Better yet, this is a breakfast place that is vegetarian friendly, and they offer both vegan and gluten free options. It is fantastic to be able to enjoy breakfast, lunch and brunch here! And all for a good price too!
You can order a traditional breakfast here– like a two-egg breakfast– or you can break out of your comfort zone and try some Island Favorites. The breakfast quesadilla, for example, is popular. But really make sure to try the warm cinnamon apples, and grilled parmesan tomatoes that are iconic at this location!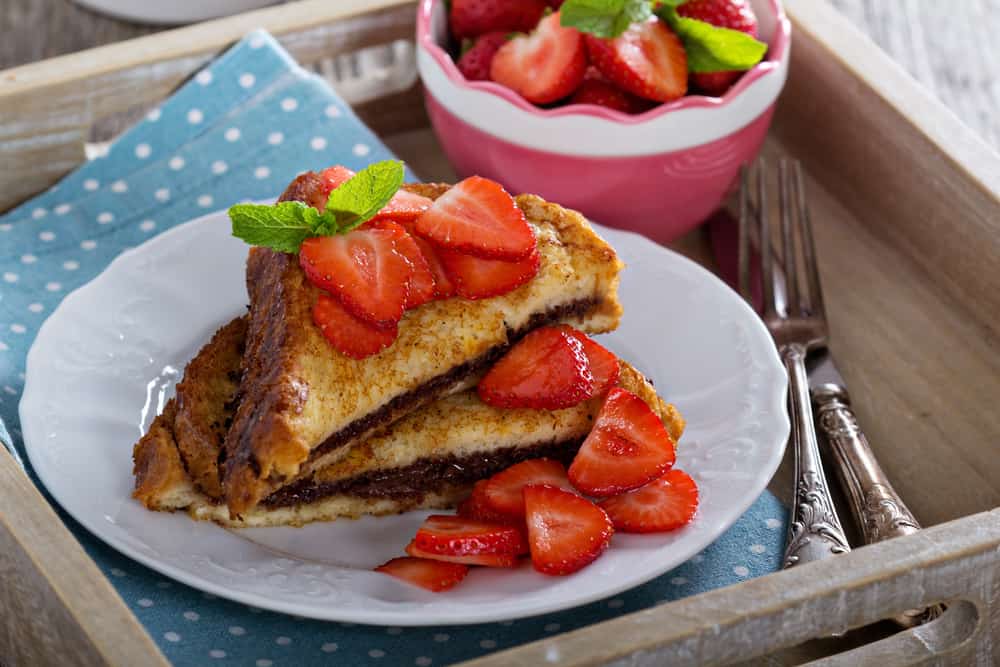 And there you have it, folks! 15 of the best restaurants in Sanibel, Florida. (And a few in Captiva too!). This island is always full of fun in the sun activities, but after beaching, biking, seashell hunting and more, we know you will have an appetite. So enjoy some great sunset views, and even better food while visiting!