Are you wondering which are the best restaurants in Captiva? Wonder no more. In this article, we will walk you through the best Captiva island restaurants, where to eat in Captiva, and what to eat in Captiva island.
If you have never visited Captiva Island before you are going to love it. It really is a little bit of paradise and we feel there are few places that can compare to the beautiful Captiva beaches and island vibe of this place.
There is so much to do and see on Captiva island it really is a great place for a Florida getaway. Whether you are looking for a family-friendly Florida destination or a romantic vacation Captiva ticks all the boxes.
Conjoined to Sanibel island Captiva sits off the mainland of Fort Myers in southwest Florida. Captiva is at the northernmost point of the island connected to Sanibel by a bridge with a water inlet running between them.
Captiva is much quieter than Sanibel and is a little more exclusive with a lot of the land in private ownership. The island is small 4 miles long and has approx 500 residents.
For a small island, it has its fair share of restaurants. Most of the restaurants are located in the picturesque center and the majority of them have a very casual atmosphere.
If you are after a more up-market Michelin star style dining experience you may need to head toward the restaurants in Fort Myers.
So are you ready to see which restaurants in Captiva I have chosen for you? Grab a chair, get your favorite drink and let us walk you through the best food in Captiva.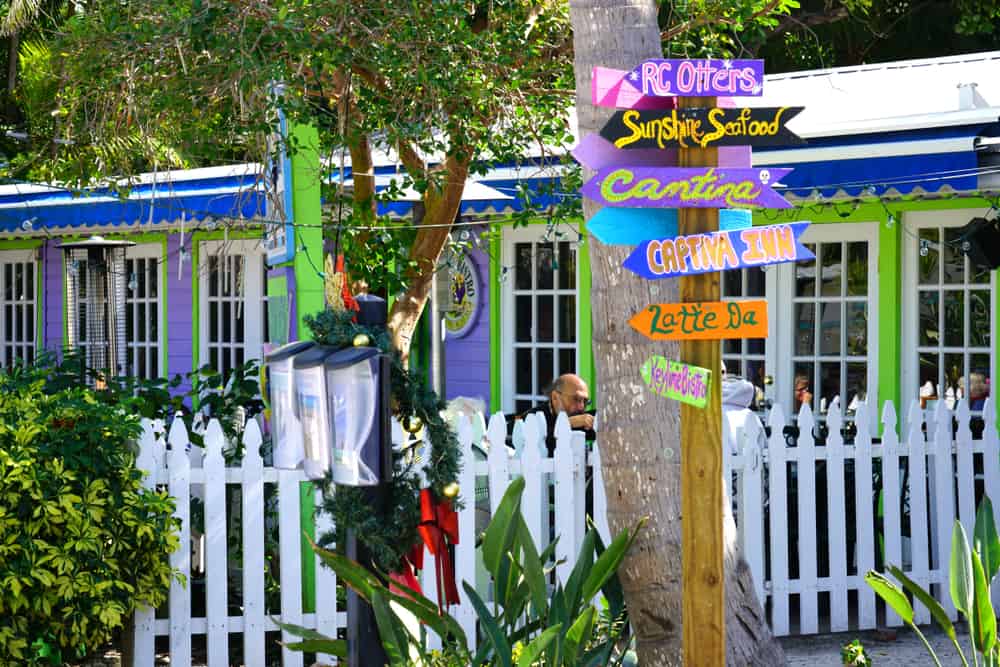 14 Best Restaurants In Captiva Island You Must Try
Old Captiva House
When it comes to the best places to eat in Captiva this is about as fancy as it gets. It's the top dining establishment on the island and is as charming as the food is delicious.
Inside it's a pristine white establishment with pressed tablecloths and turquoise napkins. It's clean and has a real coastal feel.
This restaurant has a long history on the island, first as a one-room school, then a fishing camp then a restaurant for guests of the Tween Waters Island Resort And Spa in 1931. It's been lovingly restored and really is a gem.
The food lives up to the surroundings and this place is open for breakfast, lunch, and dinner. Some say it's the best breakfast in Captiva with things like Lobster Eggs Benedict, and a Shrimp Sausage Omelet.
For dinner, the delights are mostly seafood based, after all this is what it is known for. Homemade Lobster Ravioli, Chilean Seabass, and Cioppino are examples of the menu options. If fish isn't your thing they do have other items on the menu.
If you are looking for a great place to have dinner in Captiva this is one of the best.
Sunshine Seafood Cafe And Wine Bar
Another one of the best restaurants in Captiva. Rated as the "Best Kept Secret" by Gulfshore Life magazine a trip here is a must.
Here you will find some of the best seafood in Captiva. It's fine dining in a casual and colorful environment and dining is available inside or outside. The restaurant is in the heart of the village and has an ambiance that's hard to beat.
The food as you would expect is fish-based although other options are available. Shrimp and Jumbo Lump Crab Cakes, The World Famous Sunshine Paella, and Florida Red Snapper Picatta are the kinds of dishes to expect.
If you love being in the heart of things this is the best place for lunch in Captiva.
Key Lime Bistro
As the name suggests this place is known for its Key Lime Pie but it has a lot more to offer. It's one of the Island's most well-known restaurants for good reason.
It has a tropical, vibrant feel and there is inside and outside dining available. It's open for breakfast, lunch, and dinner but we feel it's one of the best spots for brunch in Captiva.
For breakfast try the Crab Cake Benedict, the Grouper Sandwich or Crab Cake is great for lunch. For dinner Grilled Mahi Mahi or the Blackened Snapper are delicious.
This place seems to effortlessly mix fun and great food to create something very special. It's got a sort of party atmosphere so if you prefer quieter places keep that in mind.
When it comes to restaurants in Captiva this one should be high on your list.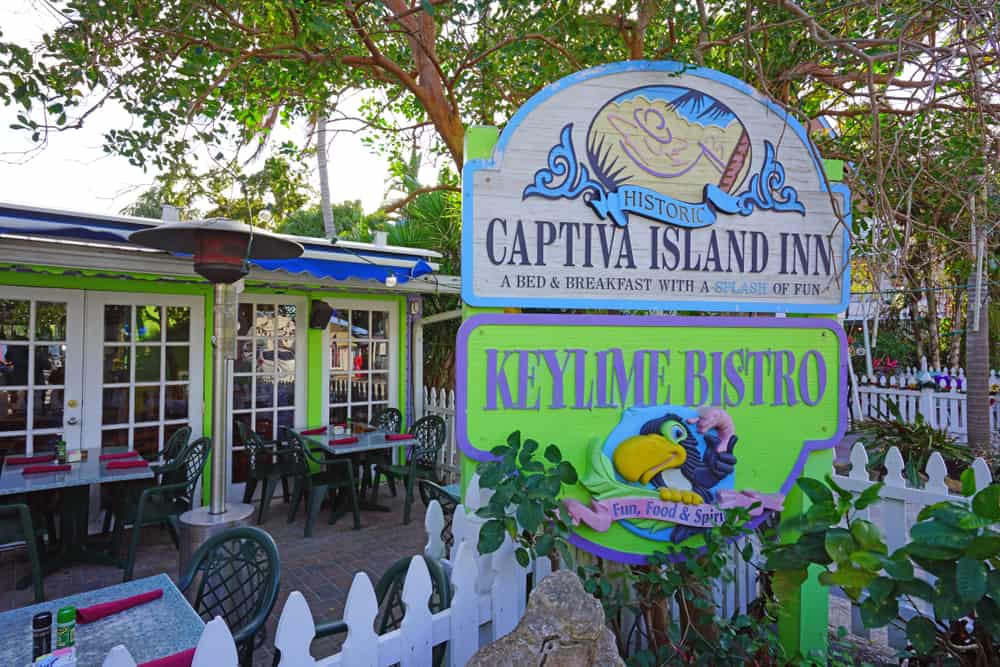 Over The Waterfront
Over The Waterfront is one of the highest-rated restaurants in Captiva. It's also one of Florida's few remaining truly over the water restaurants.
To get here you walk over a jetty about 100 feet into the water where the restaurant sits in silts. If you are looking for Captiva restaurants on the water it doesn't get much better than this.
Here your food might be accompanied by some dolphins jumping which really is truly unique. It's a busy place so booking here is essential.
The menu isn't huge but contains a good selection of pasta, meat, and fish dishes. The food here is great and the location is second to none.
Crow's Nest Bar And Grille
At the 'Tween Water Island Resort and Space' here you will find food mixed with entertainment. It is the best place for dinner in Captiva.
Every evening there is something happening here be it live entertainment, shows, bingo, trivial pursuit, and even crab races.
This place is about having fun and ensuring you enjoy yourself so much you come again.
The nautical theme in the restaurant is carried over in the food and you will find a range of food from salads, tacos, and sandwiches to freshly caught seafood. They are also really good at catering to dietary needs here.
The restaurant is currently going through a refurbishment and is due to open in the winter of 2022. They are actually adding another floor to this popular place.
This is one of the best places to eat in Captiva.
The Mucky Duck
Based around an English Pub concert the Mucky Duck is open for lunch and dinner and is in the heart of Captiva. The locals love this place which I think is a good sign it's one of the best restaurants in Captiva.
Located near the beach it's a great place to go and watch the sunset in fact it's somewhat of a tradition here. The atmosphere here is cozy and warm and very welcoming.
As with most of the island eating establishments, its focus is on fish. This is a perfect place to sample the famous Captiva Sandwich. Also, you will find English Fish And Chips and in the evening things like Caribbean-Inspired Coconut Shrimp, and Filet Mignon are menu stables.
If you are after a lazy evening dinner in Captiva then Mucky Duck Captiva is the place for you. They serve some of the best Captiva food here.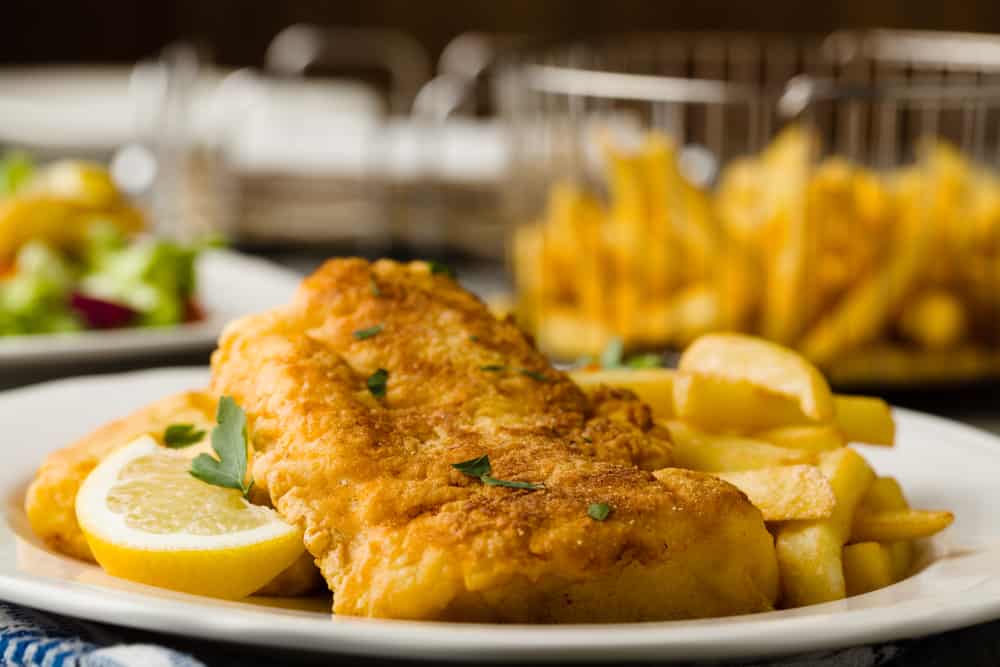 The Green Flash
Here in this Captiva restaurant on the water, you find a prime location, delicious food, and great cocktails. It's right on the waterfront overlooking the water and islands beyond and they do have outside patio dining.
This restaurant also has a history. Built on top of Timmy's Nook, a popular local gathering hole established in 1950 and the present owners have kept that island spirit.
Oysters, Stuffed Shrimp, Grilled Florida Lobster Tail, and Steamed Seafood Pot are all menu favorites. But it's not just seafood there are other items on the menu but the fish here is definitely the center stage.
Oh, and in case you were wondering the name Green Flash comes from the way the sunlight spreads out in the atmosphere at sunrise and sunset.
This is one of the best restaurants for seafood in Captiva.
RC Otters Island Eats
If you are looking for a family-friendly restaurant in Captiva then look no further. They serve breakfast, lunch, and dinner here and have lots of children's options.
They also regularly host live entertainment and music adding to the fun vibe. You can sit inside or outside
The menu really is unfussy American food giving you a little bit of everything. Whatever food you like chances are you will find it here.
And the food has great names like Egg on a Roll, Pigs in a Pancake, and Sassy Stuffed Portobello Mushroom, you get the idea.
The staff here are very welcoming and happy to accommodate you as best they can, which takes the stress out of dining with children.
It's a bright fun welcoming relaxed restaurant serving some of the best food in Captiva.
Doc Ford's Rum Bar And Grill
Doc Fords is at the entrance to the South Sea's Island Resort and is open to the public. It offers outdoor seating music and fabulous drinks and food.
The restaurant, as the name would suggest, has a Caribbean flavor. It's a fun, casual vibe and has that island-living feeling.
Again the menu is very fish-based with things like The Yucatan Shrimp Tacos, Captiva Crab Cakes, and Macadamia Nut Crusted Grouper all on the menu. Other options are also available with items such as Danish Baby Back Ribs and Roasted Half-Chicken with a Cuban Chimichurri Sauce.
If you are wondering what to eat in Captiva island this restaurant gives you some great options.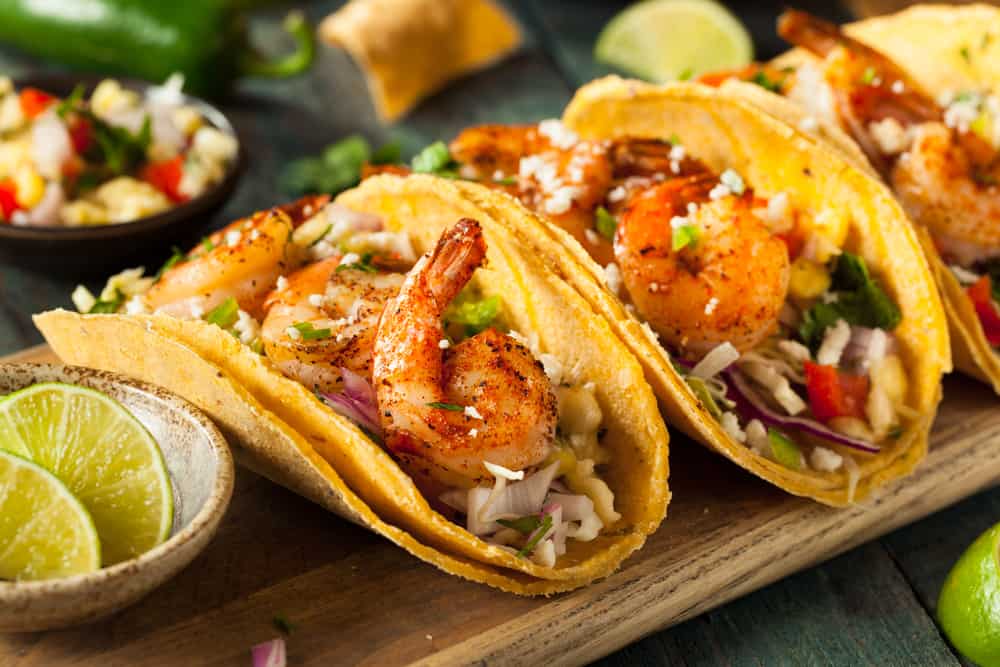 The Bubble Room
It's hard to describe the bubble room, let's just say it's unique. Model trains zoom around all three floors the Christmas lights are always one and it's full of antiques and kitsch.
It's a mix of interesting, delightful, and slightly creepy (in a good way) items. It's pretty famous in these parts and people have been known to drive for hours to experience a meal here.
This eccentric restaurant has been here since 1979 and since then has collected items for display. You will know when you are here as this restaurant really stands out.
There is a distinct old vibe to this palace with music from the 20s to 40s always playing. It really is like walking into a strange dreamscape.
The food lives up to the surroundings and of course, nothing has a normal name here. Smoke Gets In Your Eyes, The Tiny Bubble, Dem Bones … Dem Bones are all items on the menu.
It's pretty much American fare with a twist. If you are after a really different experience then this is the place. If you have small children though we would suggest looking at pictures first as some of the items might be a little frightening to some.
This is one of the best Captiva island restaurants and a visit here is an absolute must. The Bubble Room Captiva is quite an experience.
Cantina Captiva
This place has a fun and funky vibe and serves both Southwestern and Mexican cuisine. It will be a hit with everyone as the menu is extensive.
It's best known for its guacamole, prepared daily from fresh avocados and you simply have to try it. This brightly painted place with a dollar-decorated ceiling is a great place to have a fun lunch in Captiva.
The menu while mainly Mexican does have some other items on it. Diablo Shrimp and the burritos seem to be firm favorites and the Tequilla Lime Shrimp sounds delicious if you eat fish.
If you fancy eating in a party atmosphere then this is the place for you. If you are wondering where to eat in Captiva this place is a great option.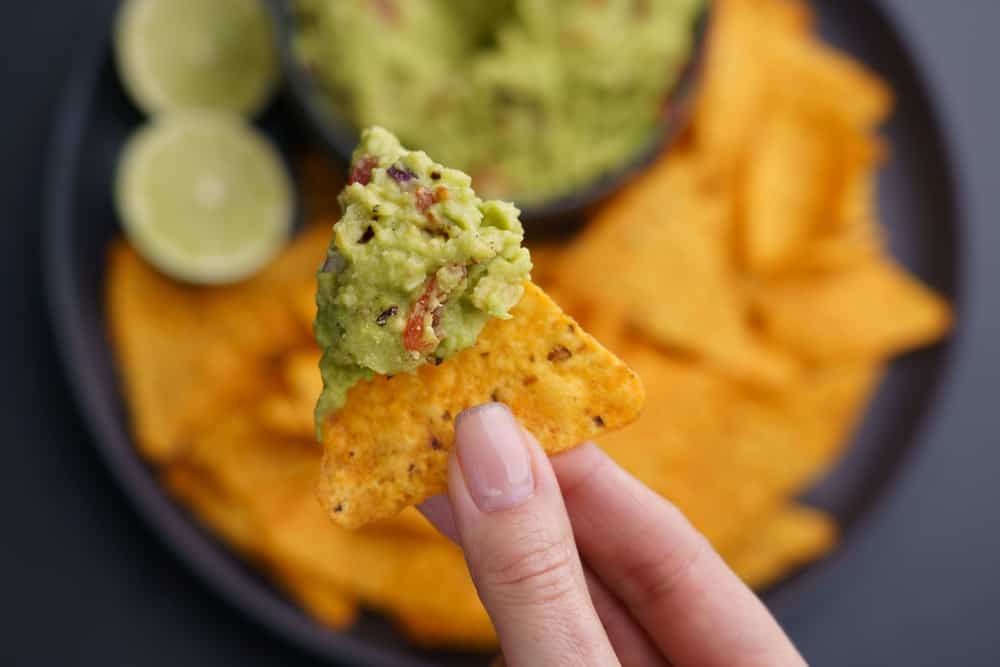 Latte Da Coffee Shop And Deli
If you looking for somewhere to grab a quick coffee this is the place. They do sandwiches, and snacks as well as great ice cream, smoothies, and milkshakes. It's a great place to come for an afternoon pick me up or a quick lunch.
It's a colorful vibrant place and you can even buy souvenirs here if you so wish. It's also a great place to people-watch over a morning coffee.
The Boathouse
With a view of the marina, great food, and a family-friendly atmosphere this restaurant in Captiva is perfect for an evening out.
They only seat guests between 4:45 pm and 7:45 pm and they are nearly always booked so book before you go or ask them to inform you if there is a cancellation.
The menu is up-market American with lots of meat to choose from here as well as fish, pasta and the like.
The location is perfect right on the water with a great view and you can stay afterward and watch the sunset on the pier. This is one of the Captiva restaurants on the water that is well worth a vissit
Mainstay and Barnacles Bar
If you are after a quick bite a little bit away from it then try Mainstay and Barnacles Bar. The only drawback is that you can only reach it by boat or water taxi.
But it's worth it for the lovely location. Tucked away in the north or the island you can eat inside or on the beach outside.
The menu is a mix of everything with seafood, tacos, sandwiches, burgers platters, and the like. They also have a tiki hit where you can eat surrounded by the water.
There is also a gift shop that sells delicious ice cream. If you are after something a little different then this is it.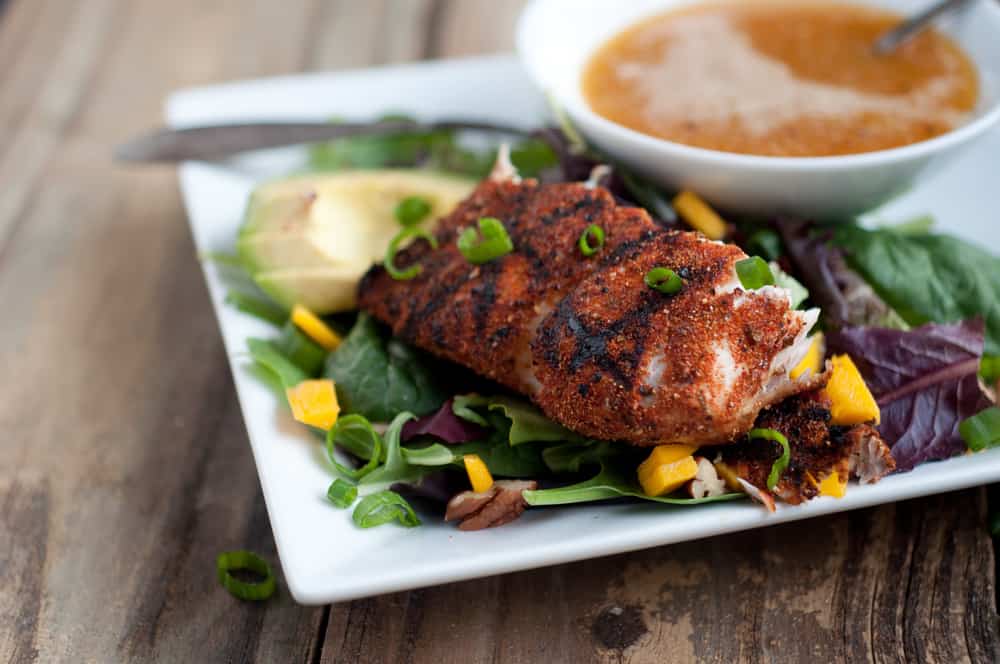 As you have seen when it comes to restaurants in Captiva there are many options. Deciding what to eat in Captiva island can be difficult and we hope this article has helped you choose.
Whether you dine at one of the Captiva restaurants on the water or go to one of the party-type restaurants we know you will have an amazing time. Enjoy your time on Captiva Island and come back and tell us all about it.