Are you looking for the 12 best things to do in Sanibel and Captiva? We've got you covered! Although these gorgeous Florida destinations are famous for there beaches, we want to make sure you can get the most out of your travel time here, so we've included a bunch of things to do in Sanibel and Captiva for your viewing pleasure! Decide what best fits your schedule and needs and wants, but don't forget to have fun!
And do't worry, these gorgeous locations will have you a step away from heavy crowds while also offering outdoor adventures, an off-kilter vibe, different types of beaches, and more. There is bound to be something every tourist will love!
So pack your bag and get on ready to explore for your next vacation. From glittering sand, blue waters, and everything between, you will not be disappointed with the things to do in Sanibel. Get ready for outdoor and indoor adventures!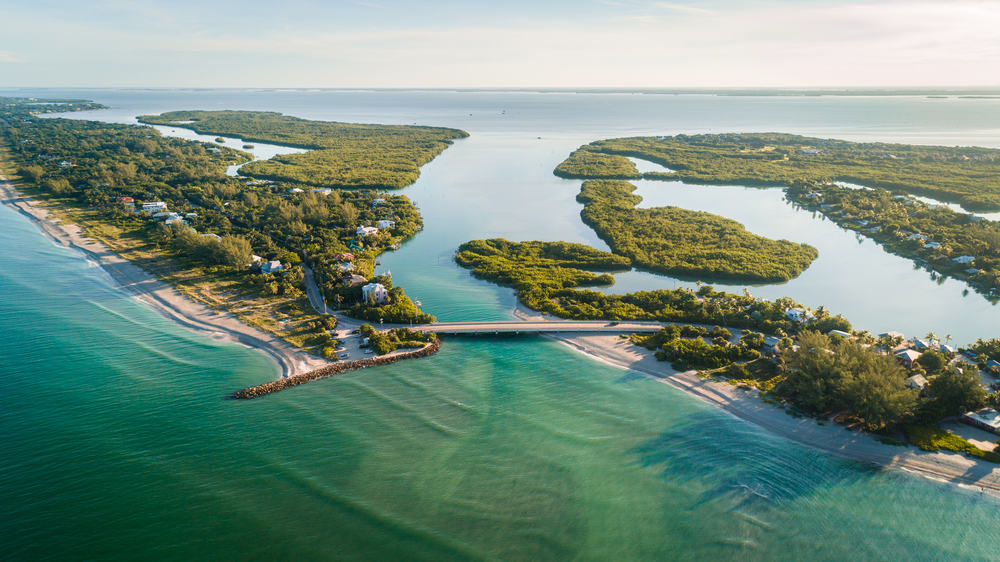 1. Go Shelling on A Beach, Specifically Turner Beach (Blind Pass Beach)
This beach sits in the middle of Sanibel and Captiva, making it one of the best things to do in Sanibel! Here the currents are strong- so make sure to be careful. But with strong currents means wonderful shells!
The waves that make for great fishing grounds and gorgeous sunsets are also perfect for shelling, as the location brings up some of the biggest and most unique shells in Sanibel.
You'll find lots of people relaxing here rather than swimming, as swimming can be very dangerous. Arrive here at low tide (and early if possible to get parking!) to find the best shells that you can take home and make gorgeous mementos of. And if you need more advice, check out our article on the seven best beaches on Sanibel! No matter where you go, we promise the beaches on one of the best things to do in Sanibel.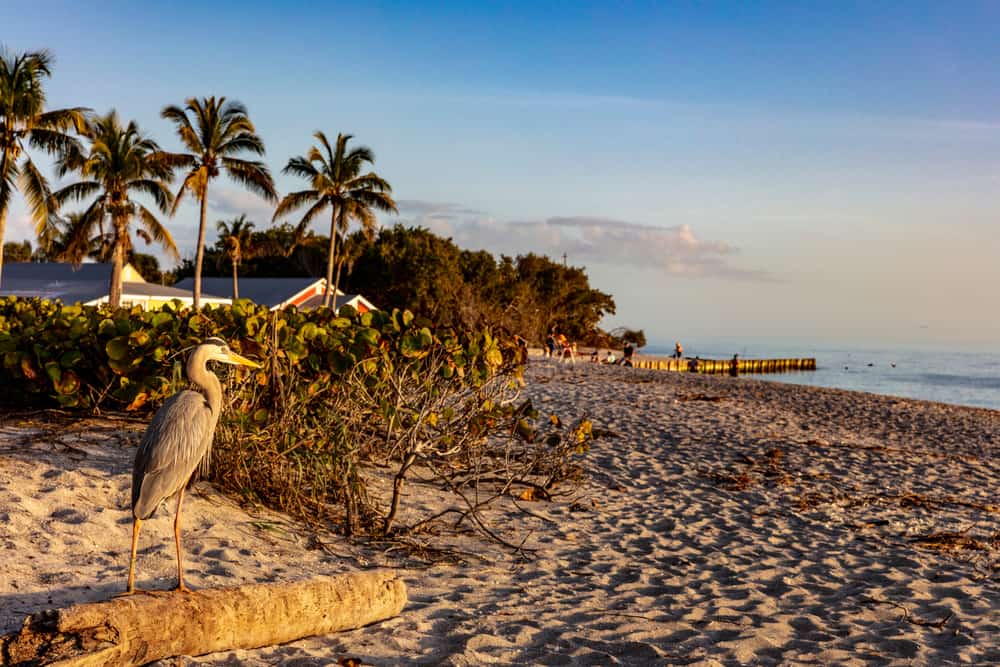 2. J.N. Ding Darling's National Wildlife Refuge Gets You Up Close with Nature
The J.N. Ding Darling National Wildlife Refuge is known for its abundant bird life and is one of the best things to do in Sanibel. During low tide and specifically in winter months, birds naturally feed on the exposed mud flats here, which means you can get an up close view of nature!
There is also a free visitor and education center here, that features exhibits on ecosystems, migratory flyaways, and hands-on areas of children. In addition, there is a bookstore that offers great field guides, nature books and children's books! Anything purchased goes to the programs at the refuge.
One of our favorite elements of this location is definitely the Wildlife Drive. For only five dollars a vehicle you can drive through the wildlife and explore everyone in their natural habitat! There are also trails available for hiking where you can spot herons, ibis and alligators. Other recreational opportunities include fishing, photography, kayaking and more. With all there is to do this truly is one of the best things to do in Sanibel! Once you are done, check out some of the best restaurants in Sanibel Island!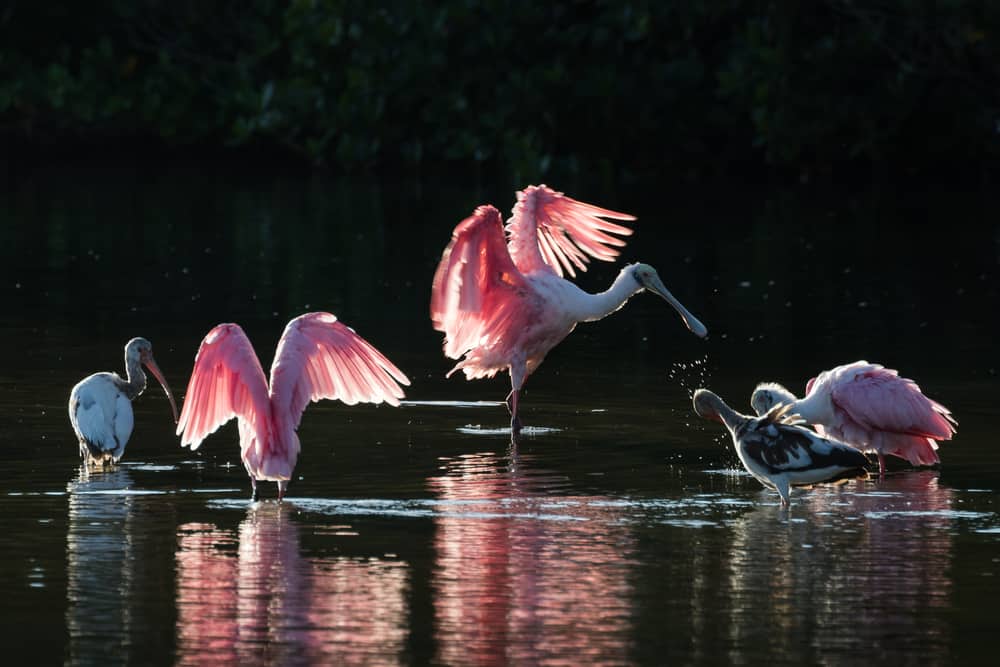 3. Visit Bailey Matthew's National Shell Museum If You Can!
Because you are in a location that is famous for shelling and shells, of course we have to highlight the Bailey Matthew's National Shell Museum! This is one of the best things to do in Sanibel and Captiva solely because of how interactive and informative it is.
Families love this place because it features programming that includes touch pools, scavenger hunts, and mollusk movies. With new exhibit that feature cuttlefish and sea hares, to highlighting some of the largest shells ever on display, this location is so fun and educational.
Here you can learn about the history and art of shells, the culture of Sanibel and Captiva's shells, and even learn how to clean your own shells after you've completed your own shelling experience! This aquarium and museum hybrid is the one of the best things to do in Sanibel and is only $23.95 to get in. A full day of fun is worth that!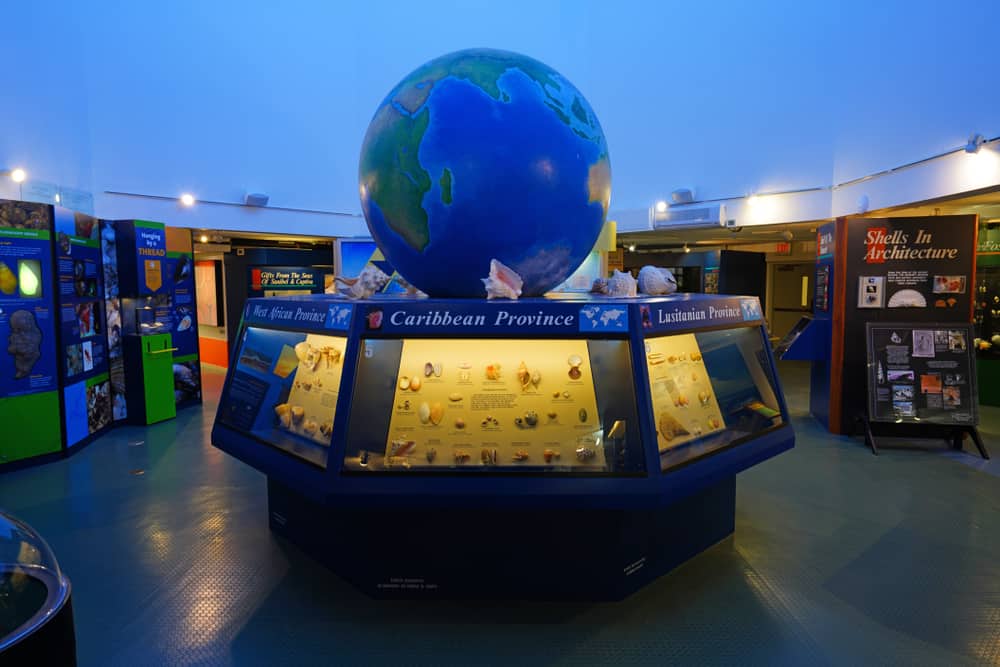 4. The Sanibel Lighthouse is a Great Landmark
As mentioned earlier, the beaches at Sanibel and Captiva are great for shelling, and that includes Lighthouse beach! Lighthouse beach is great to visit and is one of the best things to do in Sanibel because it also features a very prominent landmark: the lighthouse itself!
With restroom facilities, and large parking lots, this is a popular destination for fishing off the pier and shelling. Tourists also seem to love observing the ospreys and pelicans, and if they're lucky, witnessing a dolphin or two swim by!
What makes this spot really cool though is that the Sanibel Island Light, also known as the point Ybel Light, was one of the first lighthouses on the Gulf Coast. It is 98-feet above sea level and features an iron skeleton tower.
The lighthouse was first lit in 188, and has a spiral staircase that starts about 10 feet above the ground. You should consider checking it out and exploring as we think it is one of the most iconic things to do in Sanibel!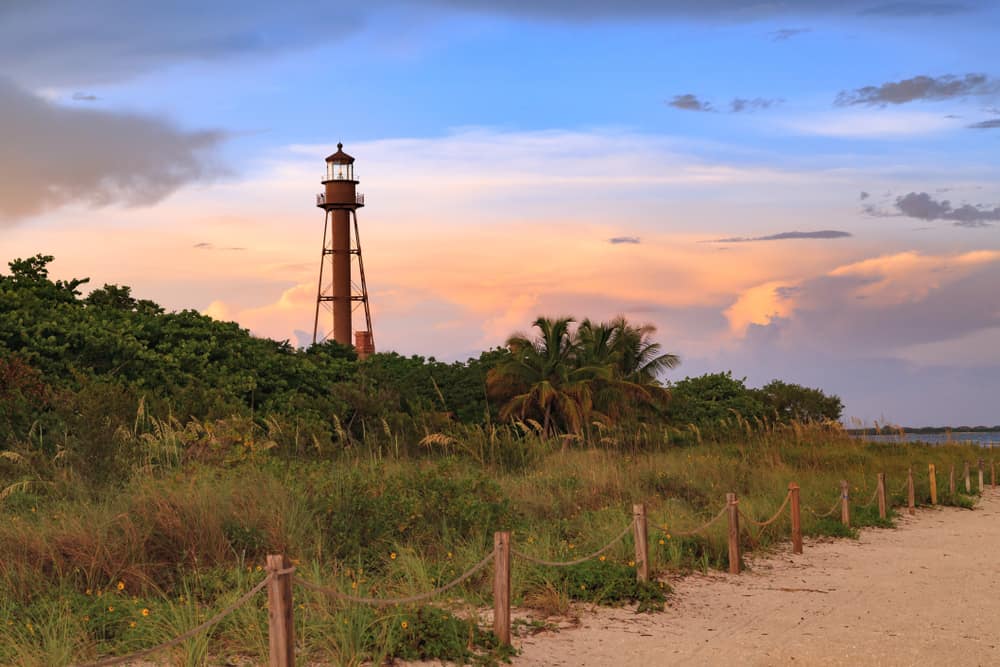 5. Captiva Chapel by the Sea is Epic
One of the coolest things to do in Sanibel, and even one of the coolest things to do in Captiva, is to explore Captiva Chapel by the sea. In this national historic district, you can step back in time and look through a one room schoolhouse that was built in 1901 but transformed into a mission church in 1921
This Methodist mission church was added to the National Register of Historic Places in 2013 and welcomes all, no matter what their religions beliefs.
Here this church nurtures a strong community and supportive outreach missions. The community feel is usually enhanced by local events, prayer chains and more, and while they do reach out to everyone, stepping in here is a moment of history because of its National Register of Historic Paces. It is one of the cool places in Captiva and things to do in Sanibel! And if you want more information, feel free to check out our post on Christmas Towns in Florida: Captiva knows how to celebrate!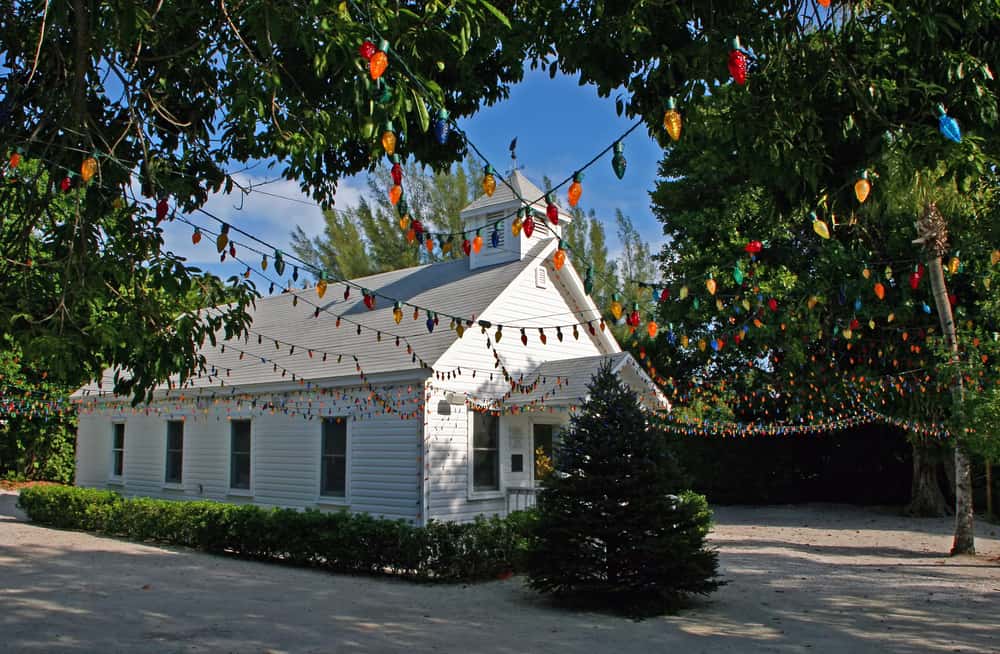 6. Tour Sanibel Historical Museum and Village
This historic village has been growing since 1984 and is a must add to your to do list of things to do in Sanibel. Here, nine of the complex's buildings were relocated from 1896 to 1927 to be preserved.
This village includes a schoolhouse, cottages, a tea room and a packing house, all of which compose Sanibel's history. And within this history, you can learn about Sanibel's fisherman and farmers, and also the Calusa tribe.
Lots of homes and mansions bring tourists here, and tours are offered often. Many report loving the chance to see the evolution of Sanibel over time. It is a must see if you are interested in Sanibel history and love architecture. Add this to your list of things to do in Sanibel!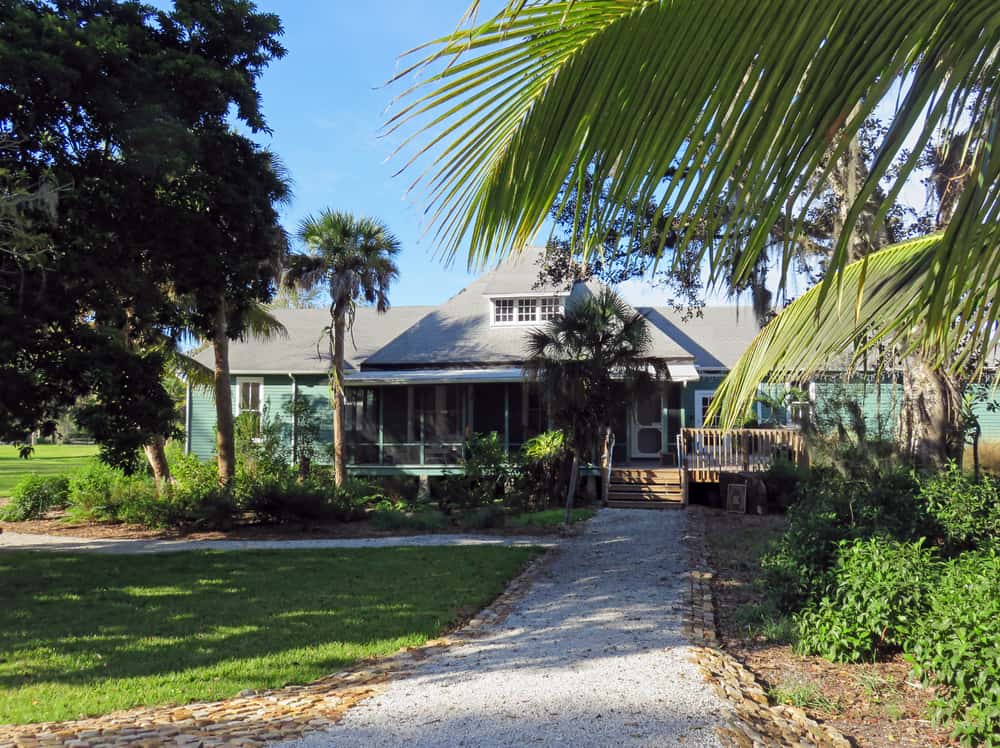 7. Explore the Great Calusa Blueway
Most people love being outdoors in Sanibel because Sanibel offers so many things to do that involve nature, beautiful weather, and gorgeous scenery. Of all the things to do in Sanibel, you can check out the free, recreational area of the Great Calusa Blueway!
From open waters to mangrove creeks, tourists love to bird watch, kayak with dolphins, and relax with manatee sightings. This hub of outdoor activities allow you to explore aquatic preserve and make stops along the 190 miles of trails here.
This place is one of the places on our list of things to do in Sanibel because it is different than the beach regions, but still ripe with adventure and those gorgeous view. Start on the trail at Estero Bay, explore Pine Island, and paddle into Caloosahatchee for a full day of adventure. But make sure to bring sunscreen!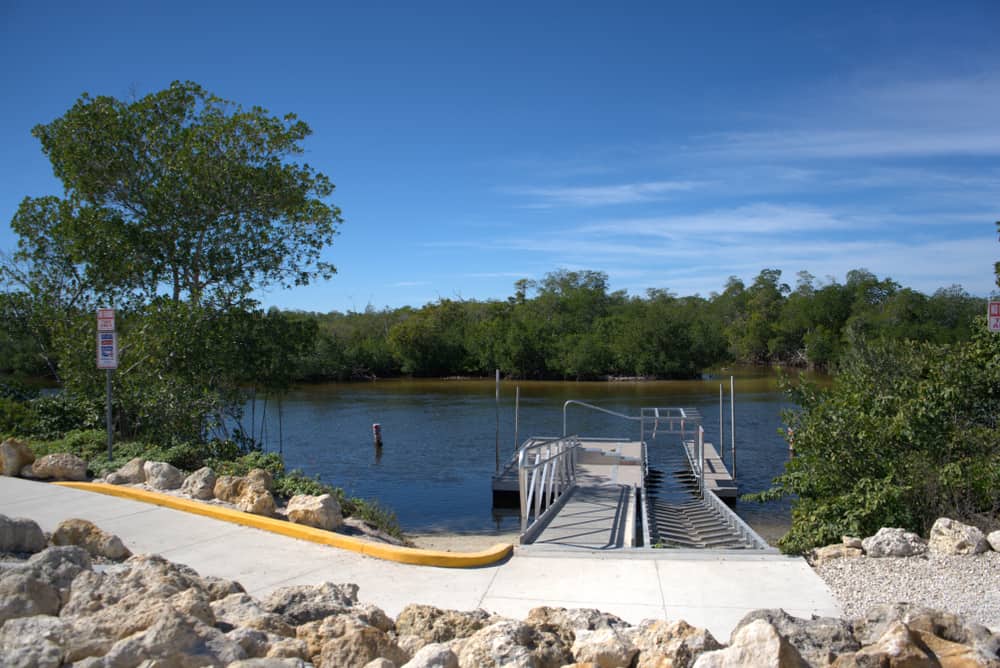 8. For a Night of Entertainment, Visit Big Arts Sanibel
This sizable arts complex is the perfect way to spend an evening in Sanibel. Of all the things to do in Sanibel, we love recommending this art location, where tourists can spend hours strolling through galleries, listening to music, watching dance performances, and engaging in lectures.
With huge calendar seasons each year and ever changing events, this location is a great place to create great art, explore entertainment, and engage in learning experiences. They stay true to their motto of inspire, enrich, and delight.
This is the place to spend a night exploring and learning! Add it to your list of things to do in Sanibel and enrich your mind and experiences in this beautiful place through the local art and artists! Celebrate this community!
9. Take a Stroll Down Periwinkle Way
Periwinkle Way is Sanibel and Captiva's main hub for several restaurants and shopping opportunities. Most tourists find themselves here, strolling through storefronts and browsing. It is also home to some of the best restaurants in Captiva!
Here you can find souvenir shops and upscale stores, but what makes this one of the best things to do in Sanibel is the backdrop of the picturesque scenery along the street. This scenery comes at any time of the day, of course, but Periwinkle can also be a great one of those great things to do in Sanibel Island at night!
Whether you drive or bike through these shops, you're bound to find something fun and relaxing for you and your family or friends. With lots of options of foods and the ability to just casually stroll, we love recommending this way.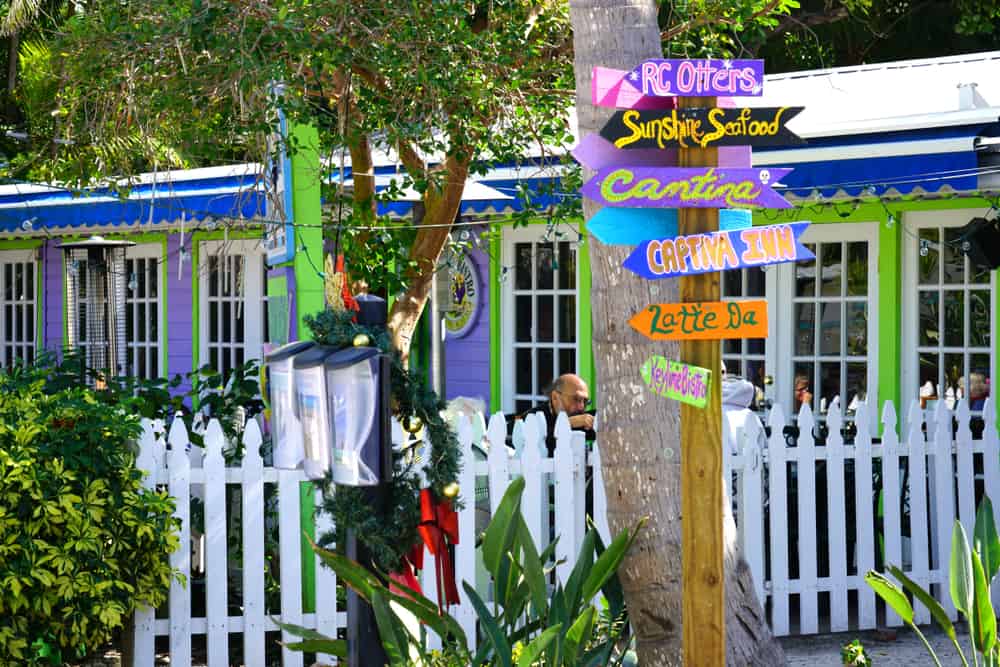 10. Stop by the Clinic for the Rehabilitation of Wildlife if it Rains
If you love animals you have to stop by the Clinic for the Rehabilitation of Wildlife! In fact, we recommend stopping here if you have a rainy day on your schedule: this is one of the best things to do in Sanibel Island when it rains!
This attraction was founded by Shirley Walter in 1968 when she realized there was no one there to help injured and local wildlife. Since then the Clinic (also known as CROW) has nursed thousands of animals back to health.
Over 200 species have been helped by specialists who provide emergency medicine, surgery, and rehabilitation. It is a teaching hospital for most, but we love it and recommend it as one of the best things to do in Sanibel because this center also has interactive exhibits with presentations, the Visitor Education Center and more! Admission is just $12!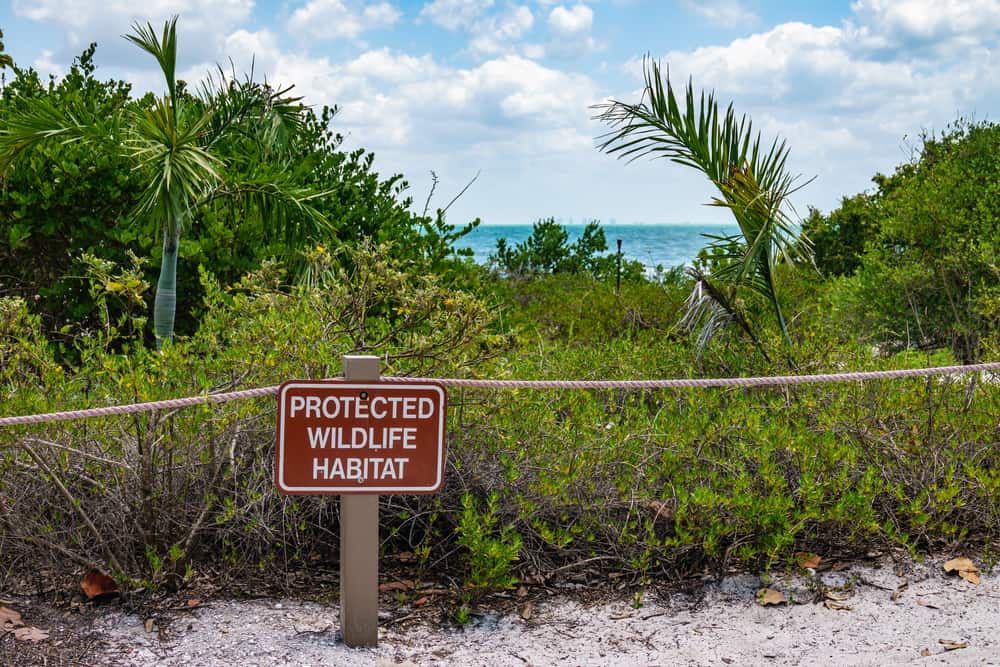 11. Admire the Sanibel Moorings Botanical Gardens
If you haven't guessed it already, Sanibel is home to amazing wildlife and ecosystems, so why should it be a surprise that they have a fantastic botanical garden on their island? This is one of the funnest things you can do in Sanibel!
Explore over 6 acres of mature and unusual tropical flora at this location. There are guided tours every 90 minutes if these are of interest to you, or you can take your own tours and guide yourself along at your own pace.
Informational and interesting, you can learn a lot about local plants and just sit back and relax in the gorgeous landscape of these botanical gardens! But do make sure to make a reservation in advance if you want to hit up one of those guided tours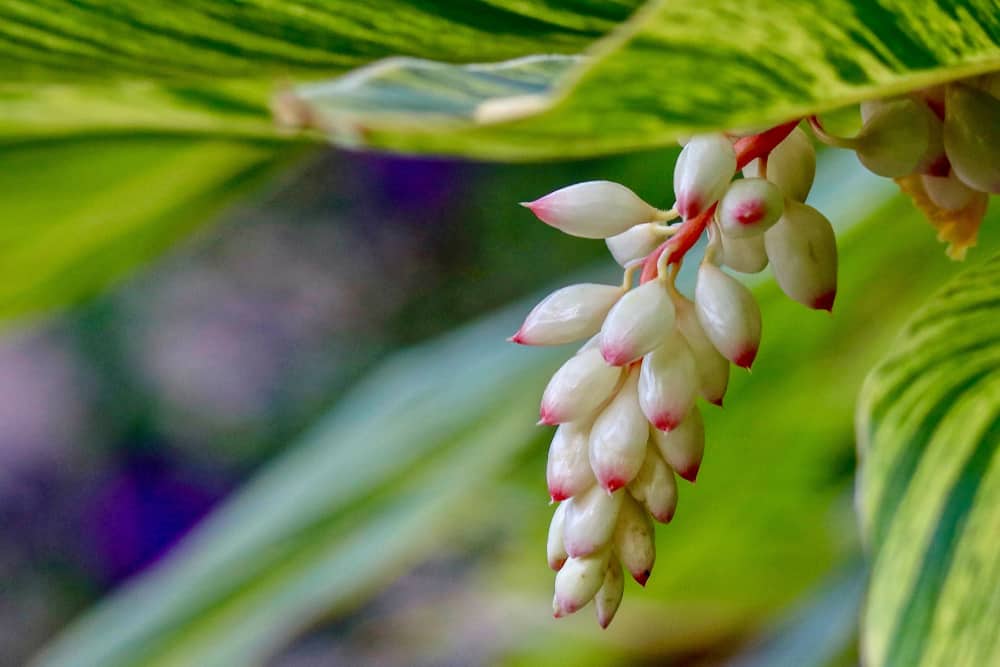 12. Visit the Sanibel-Captiva Conservation Foundation Nature Center
Sanibel take's pride in its people, and more importantly, its ecosystems and animals! Just past the National Shell Museum is the Conservation Foundation Nature Center. Here, tourists are welcome to gain an understanding of the biological makeup of Sanibel.
This is immersive, as at the center you walk along the Sanibel River and above the wetlands on raised boardwalks. These boardwalks create a four-mile long maze of trails and tourists have spotted turtles, snakes, birds, and even gators!
Don't get lost, but immerse yourself, and don't forget some sunscreen as you explore nature first hand through this maze. As an outdoor activity, this is one of the coolest things in Sanibel to do!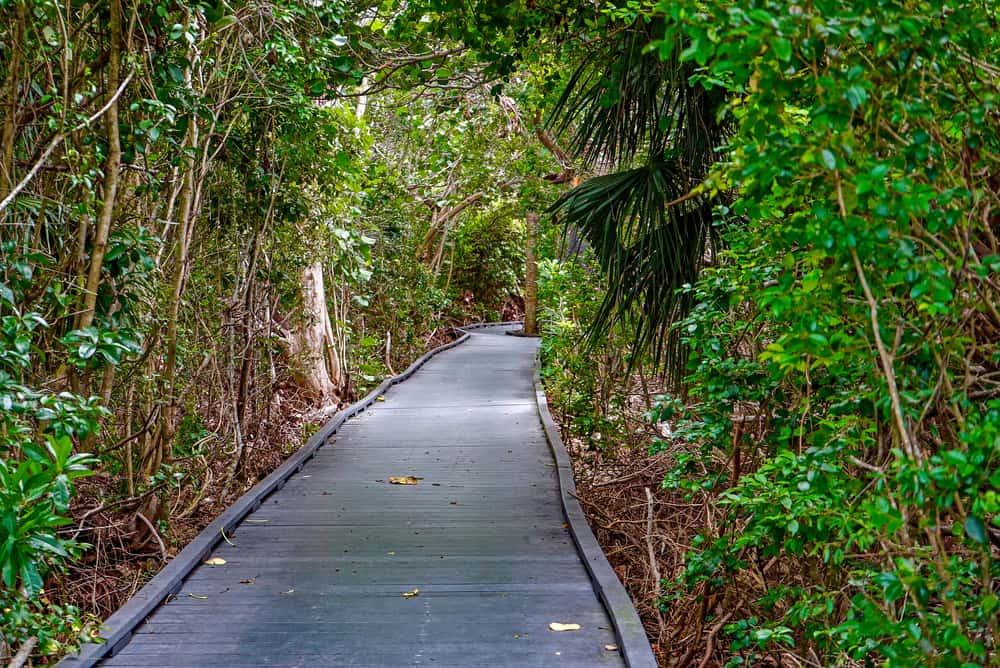 And there you have it! 12 of the best things to do in Sanibel! Don't just go to Sanibel and Captiva for the beaches (although don't pass them up either!). There are so many fun and unique things you can do on this island, and we would love for you to explore them all. It's just most important that you have fun!