If you have never been to Bahia Honda State Park, then you are in for a real treat!
Known for its iconic Florida Key scenery, the sandy beaches, gin-clear waters and wonderful sunsets, Bahia Honda State Park is the best oasis to visit! This park has tourists flocking there to enjoy the balmy sea breezes and wonderful shores, all for a cheap price too!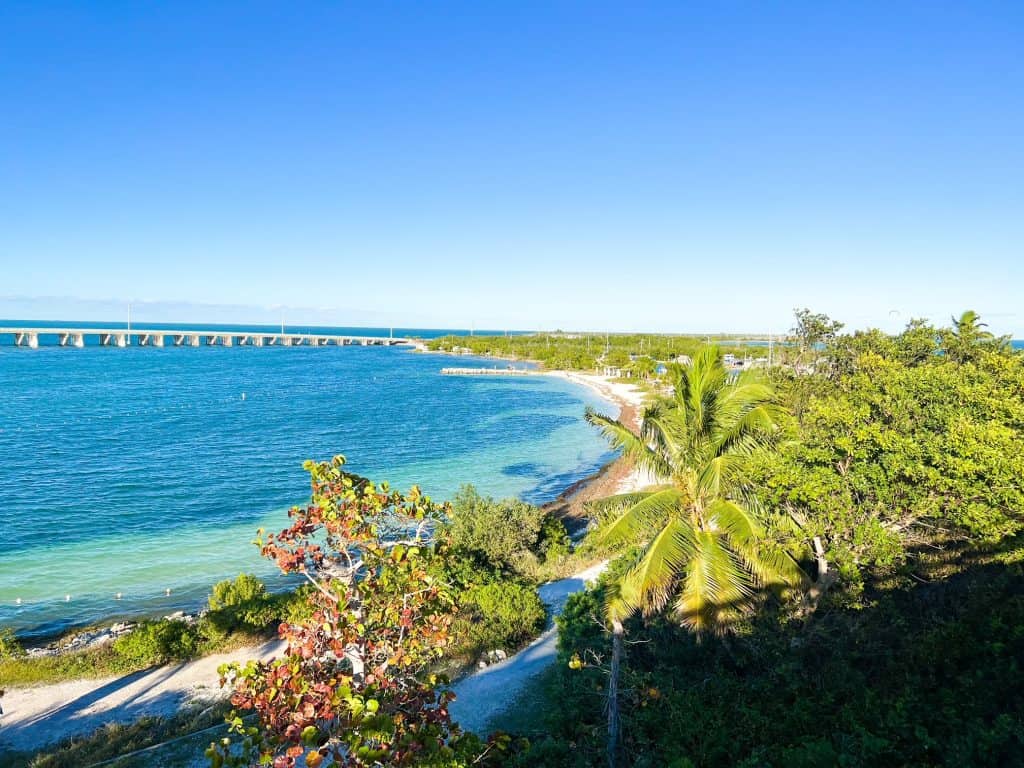 Bahia Honda State Park is an excellent place to observe birds, get in touch with nature, take a snorkeling excursion and more. Henry Flagler made a bold attempt to build a railroad to Key West in the early 1900s, which turned Bahia Honda State Park into a true tropical destination.
So if you love palm-lined beaches, clear water, and just great adventures from sunrise to sunset, visit Bahia Honda! And if you are new to visiting Bahia State Park, don't worry, we've got you covered! Keep reading for all the tips and tricks you'll need to know before going to Bahia Honda State Park!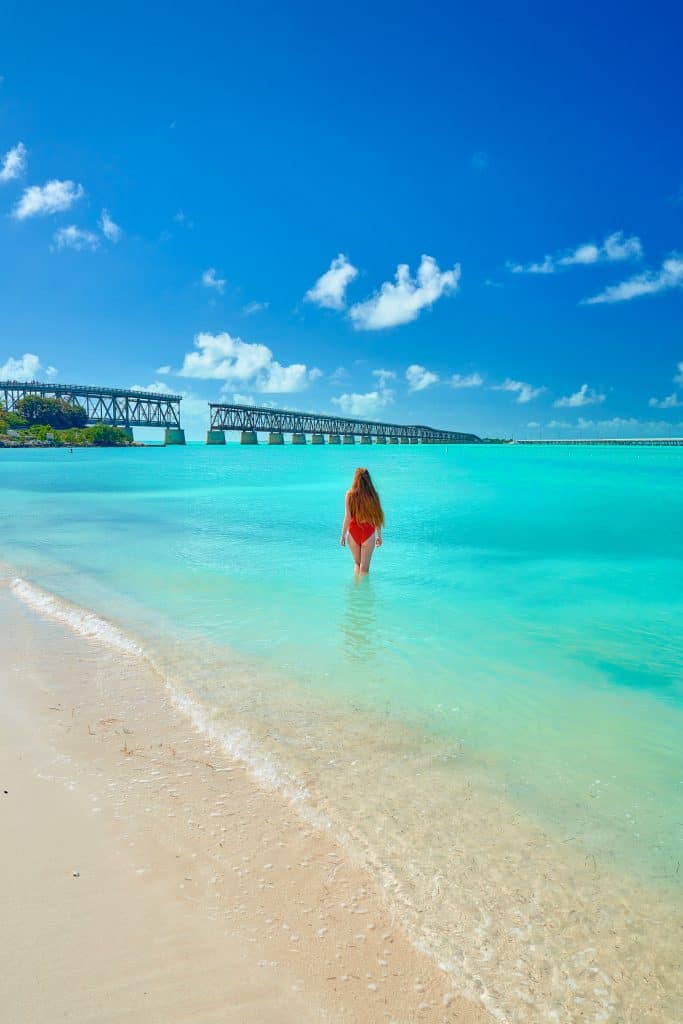 Where is Bahia Honda State Park Located?
Wondering how to get to Bahia State Park? Well we suggest just typing in Bahia Honda State Park to your GPS! But if you are a bit directionally challenged, the address for this oasis is: 36850 Overseas Highway, Big Pine Key FL 33043.
The distance between Key West and Bahia Honda State Park is 34 miles. But if you are driving down to the keys, just keep an eye out for mile marker 37! Once you spot this gorgeous park, you'll know you haven't missed it! Make sure to put this on your list when doing a Florida Keys Road Trip!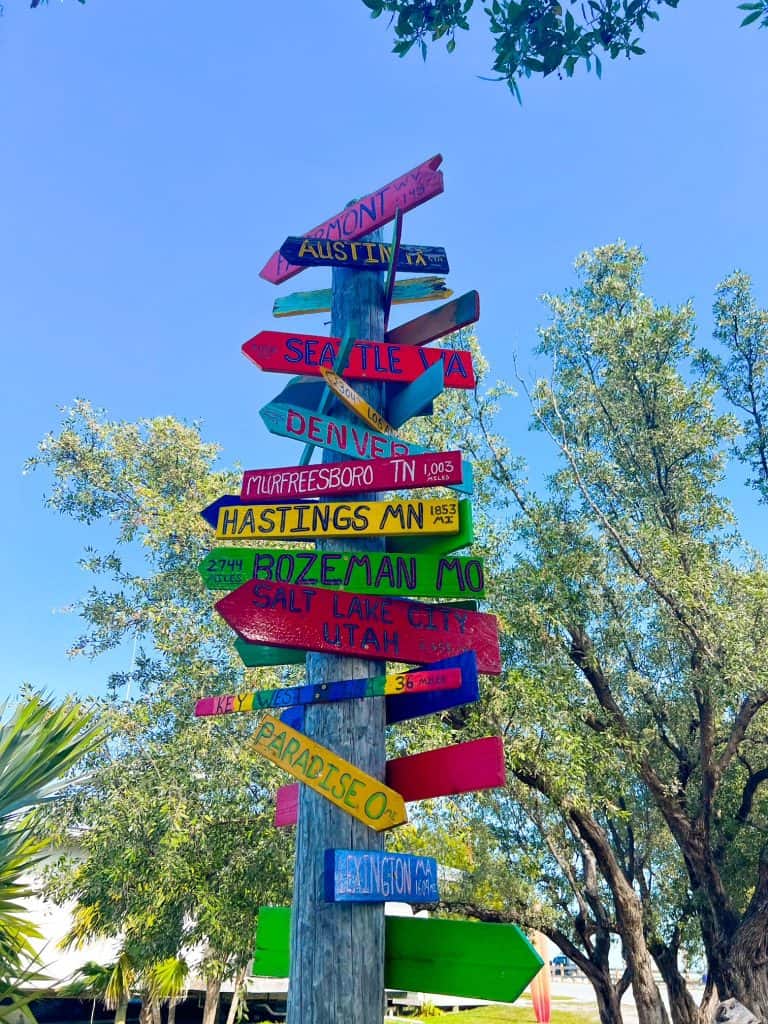 How Much Does it Cost to Visit Bahia Honda State Park?
The best thing about Bahia Honda State Park is how much it offers, and for at a cheap price! Bahia Honda State Park is perfect for those who are visiting on a budget.
It cost only $8 per vehicle to get into this Florida Oasis. They ask that each vehicle only carry 2-8 people, however. And because of how popular the beaches at Bahia Honda State Park are, make sure to be aware of hours! The park may close when it reaches maximum capacity. It is important to arrive early on weekends and holidays!
Make sure to check out some of our other favorite things to do in the Lower Keys other than Bahia Honda!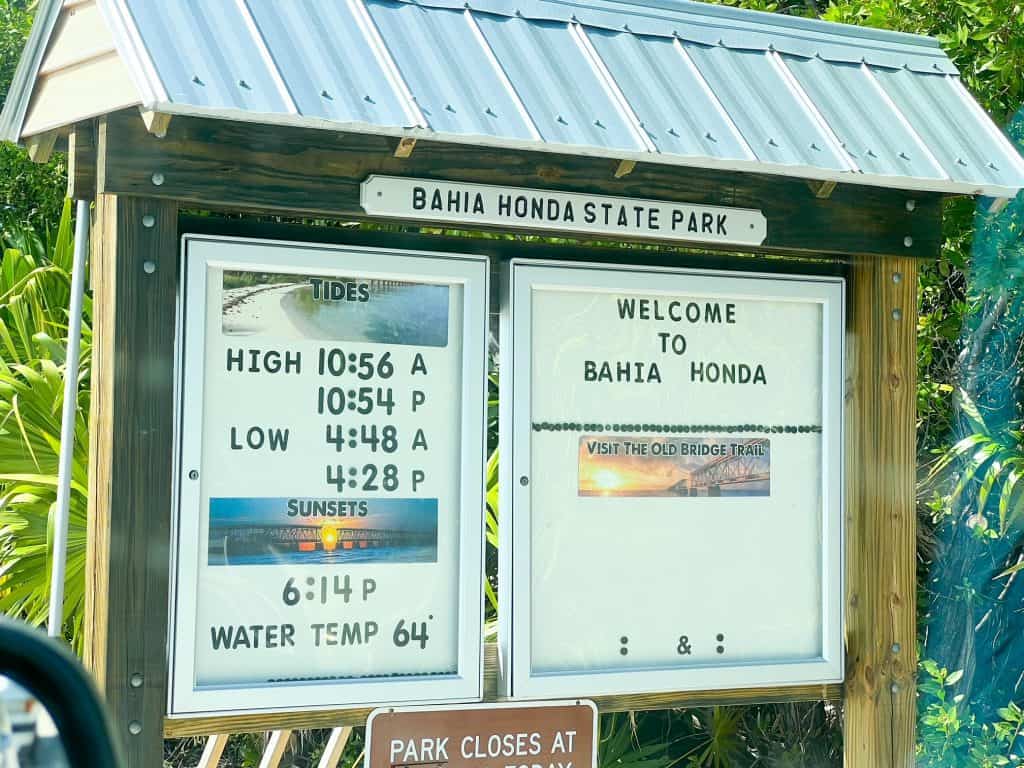 How Late is Bahia Honda Open?
Bahia Honda State Park is open at 8 a.m. It closes at sundown. This means that you can have a full day of fun at Big Pine Key! This lovely park is also open 365 days a year, so you don't have to worry about closures.
However, we once again want to stress the importance of getting there early. Especially on weekends and holidays! Tourists and locals now love to visit Bahia Honda Park to camp, snorkel, lounge, relax and more. And once capacity is hit, the park will close. So plan ahead and get your spot early!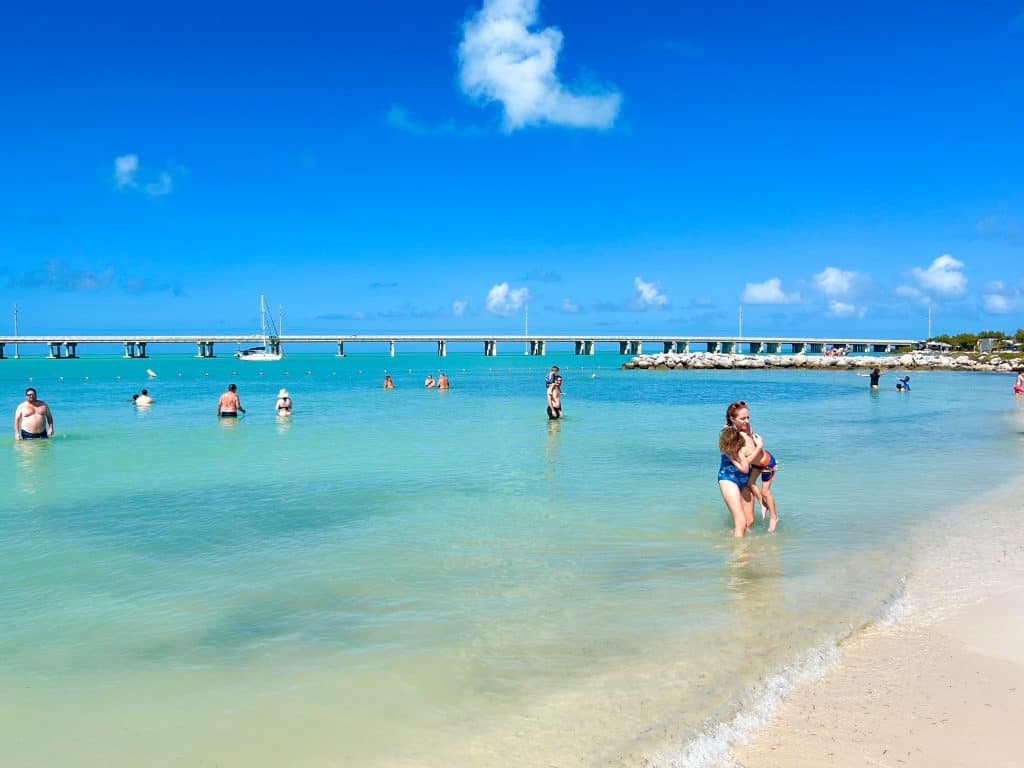 Beaches at Bahia Honda State Park
Bahia Honda State Park offers three beaches where sunbathing, swimming and sand-castle building are popular amongst visitors! The parks are:
Loggerhead Beach
Calusa Beach
Sandspur Beach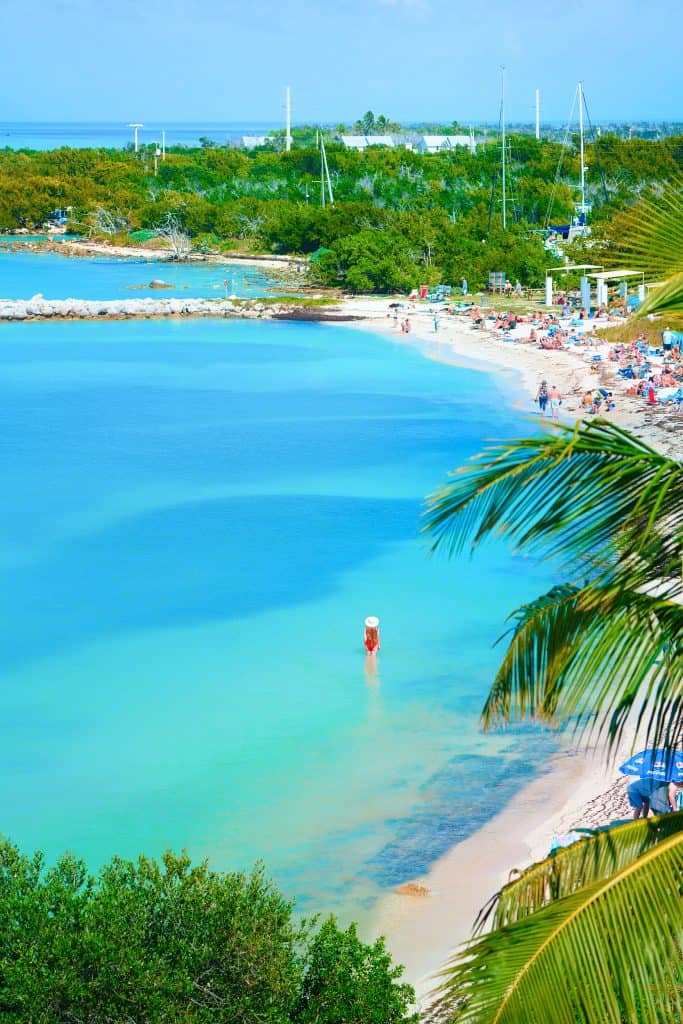 All these beaches at Bahia Honda State Park are wonderful and offer different things! Loggerhead faces the Atlantic Ocean and the water is shallow here– perfect for those who aren't strong swimmers!
Calusa Beach faces the Florida Bay and features many pavilions. Families tend to love to picnic here! And while Sandspur Beach is currently closed due to damage from Hurricane Irma, the beach is known for its sunsets and gorgeous palm trees! This is truly home to some of the best snorkeling in the Florida Keys!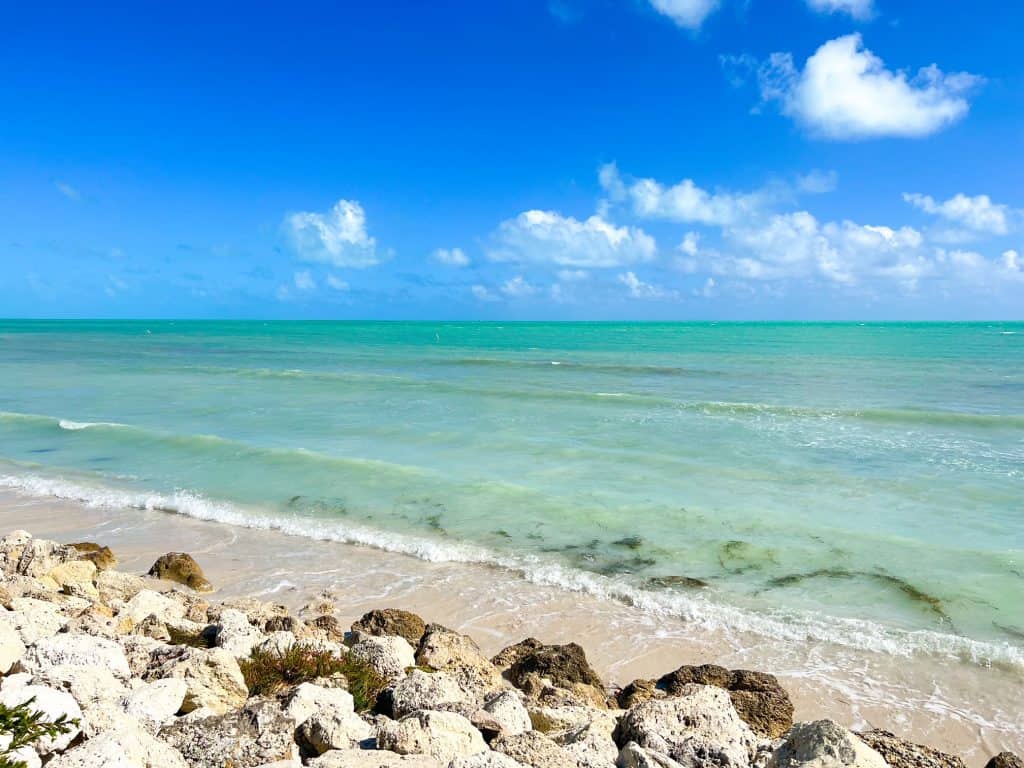 Just remember, when you visit the beaches at Bahia Honda State Park, pay attention to the Warning Flag Signs. These are posted at Welcome Stations and on the beaches. They indicate the swimming conditions. And we want you to be safe!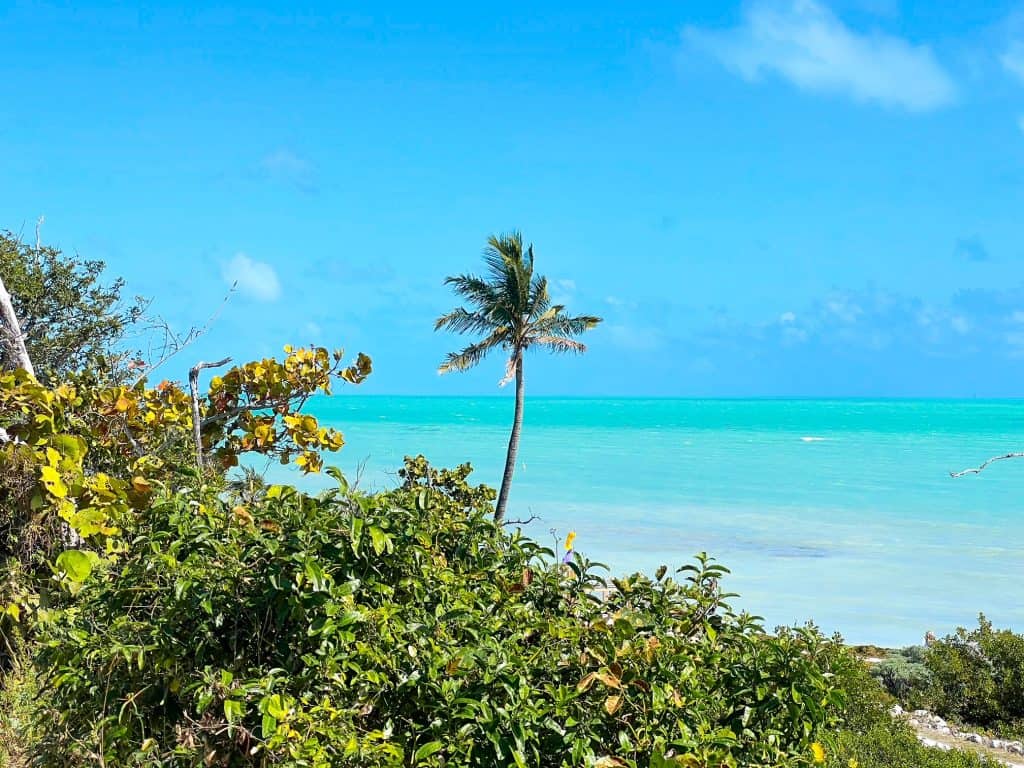 Visiting the Old Bahia Honda Bridge
Just because Bahia Key Park is a tropical oasis, doesn't mean that it doesn't have history too! The Old Bahia Honda Bridge tells the tales of the old railroads, and once strived to connect lands across water.
Visitors are encouraged to talk a walk on this bridge… or at least the portion that is open! Please be careful and aware of signs. The Old Bahia Honda Bridge isn't completely open for access, so walk on the parts that are!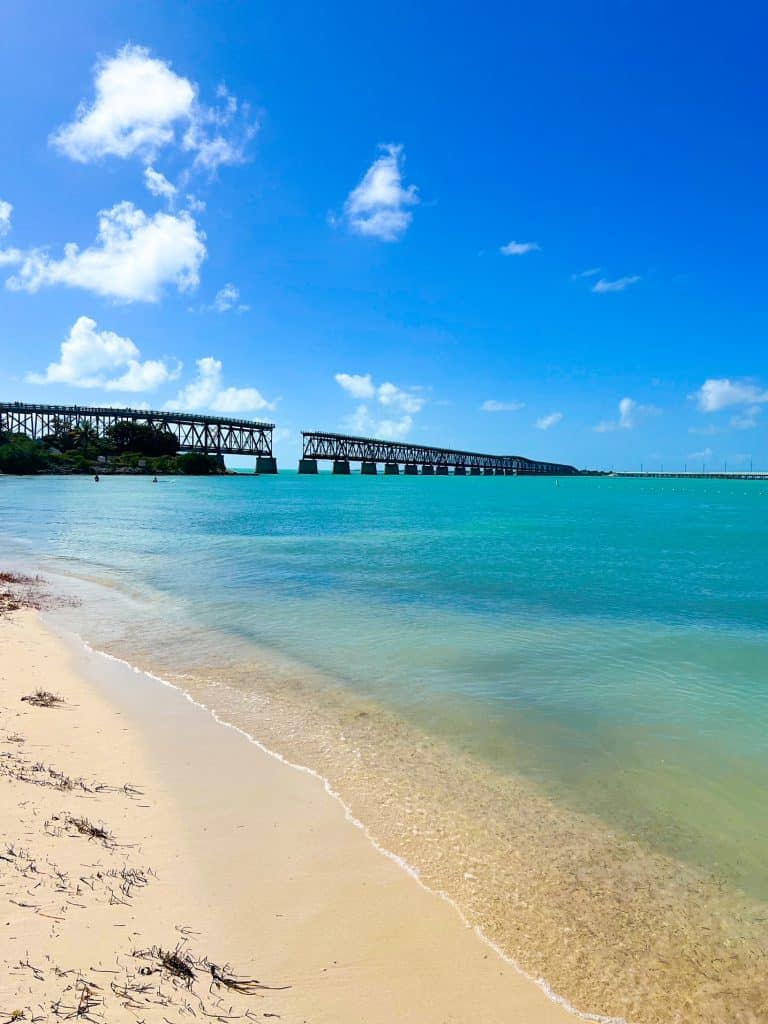 Best Things to do in Honda State Park
There are a trillion different things to do at Bahia Honda State Park! Of course you can go the traditional route and sunbathe, swim and build sand-castles, but we want to make sure you know that there are tons of other things to do too!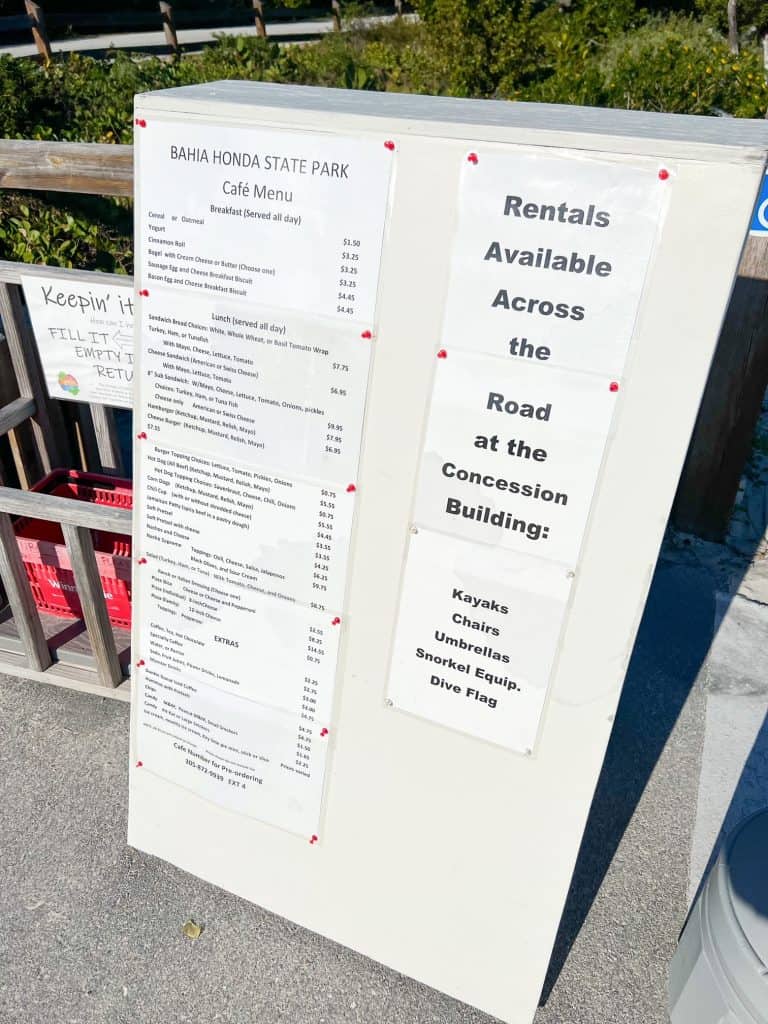 From boat tours that take you to the Looe Key National Sanctuary, to camping to fishing, and even geo-seeking, there is something for everyone when visiting this park! Tourists and locals come here to hike the nature trail, rent kayaks, scuba dive, or just relax and have a picnic.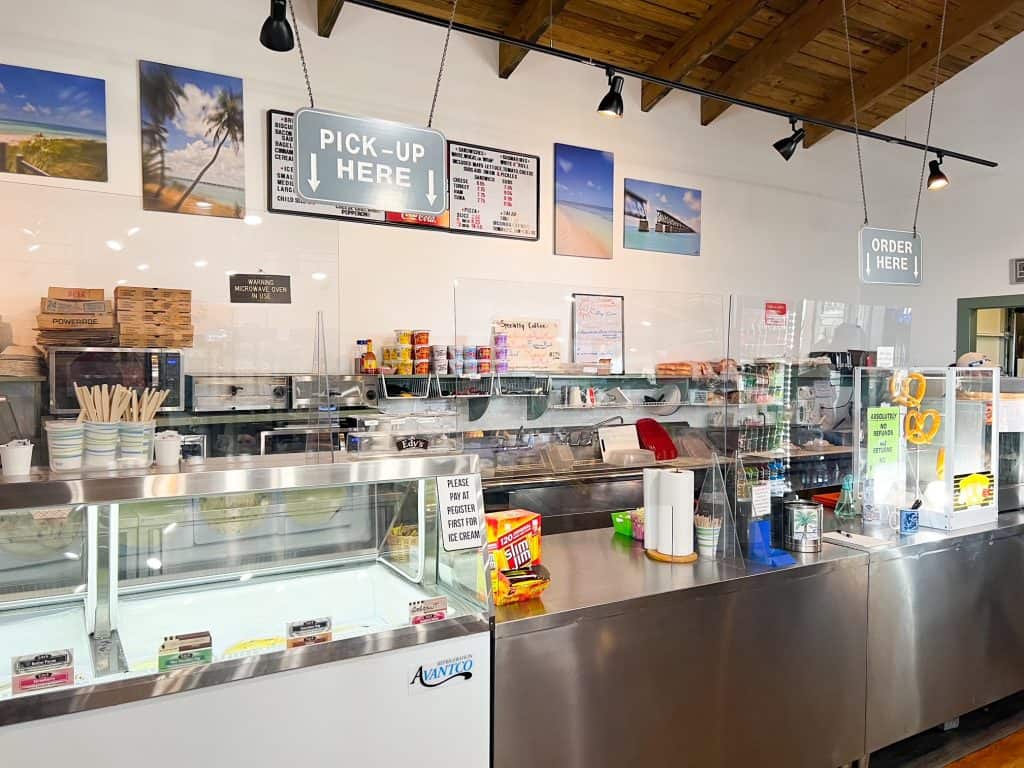 Many people love to go snorkeling here in particular. Bahia Honda has some of the best nearshore snorkeling in the Keys, as you can see a variety of sea life just a few hundred feet from shore! It is a shallow area, and you get to marvel at the corals, fish, conchs, and lobsters! Snorkeling in Florida is always a blast, and if this is of interest to you, you can always rent equipment from Bahia Honda State Park at their little beach shack!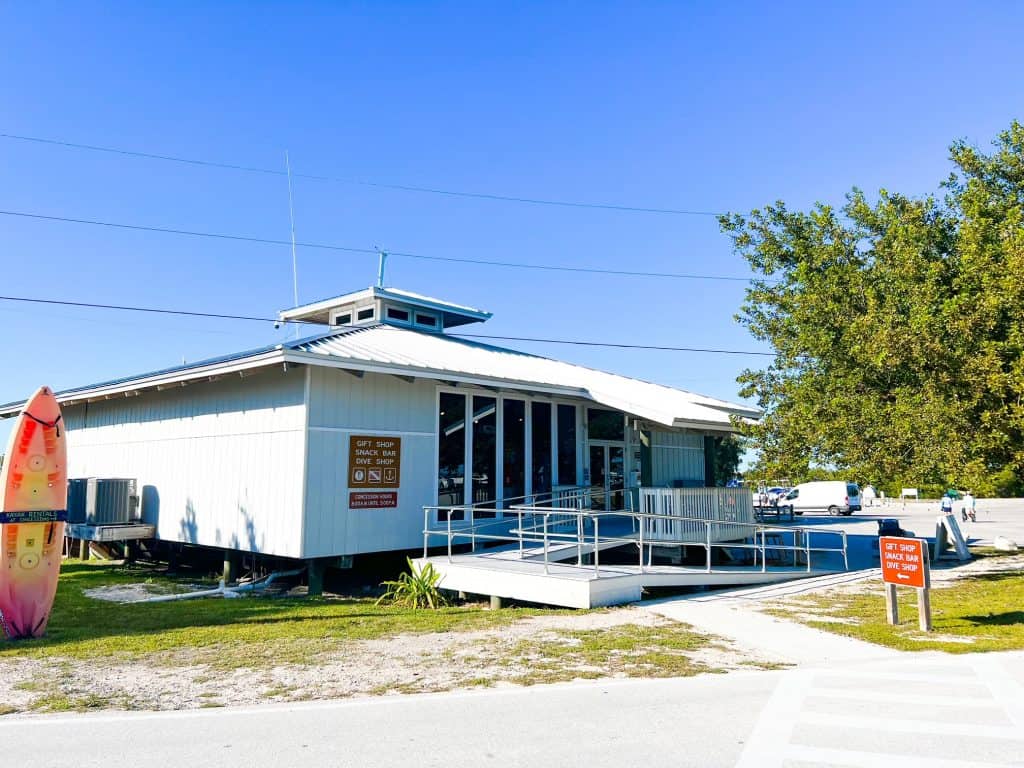 Wildlife at Bahia Honda State Park
Wildlife viewing is popular at the Florida Keys, so it makes sense that it is popular at Bahia Honda State Park too! Visitors are often delighted by the wildlife the get to see here.
Bird watching is highly recommended, as they flock to the shore. But other visitors love to see bottle-nosed dolphins! And don't forget that Bahia Honda Park also has many sea turtles. In fact, if you come at the right time you can see them nest or watch the eggs hatch! Just watch out for those ghost crabs!!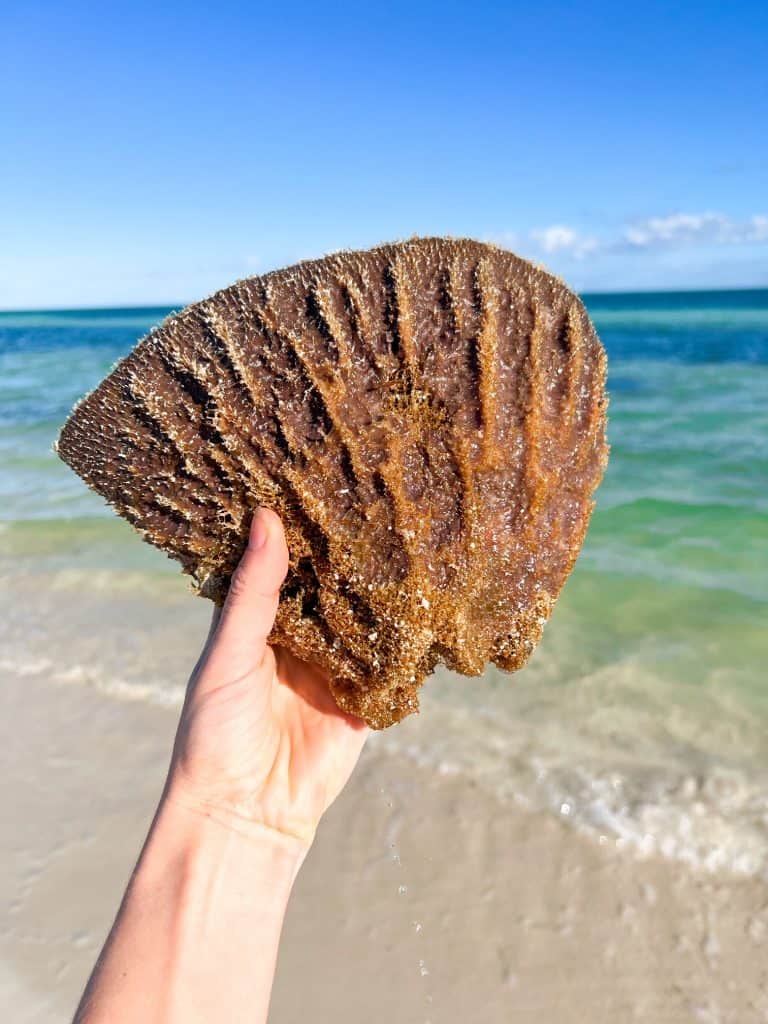 Camping at Bahia Honda
There are plenty of options and opportunities to go camping at Bahia Honda State Park! People love to camp here, and the park itself is very accommodating. If you go camping here, you can camp at the Buttonwood Campground. These include sites 1-48, which feature gravel grounds and have electricity, water, picnic tables and grills. RVs and tents can both stay here! And there is a bathhouse here too!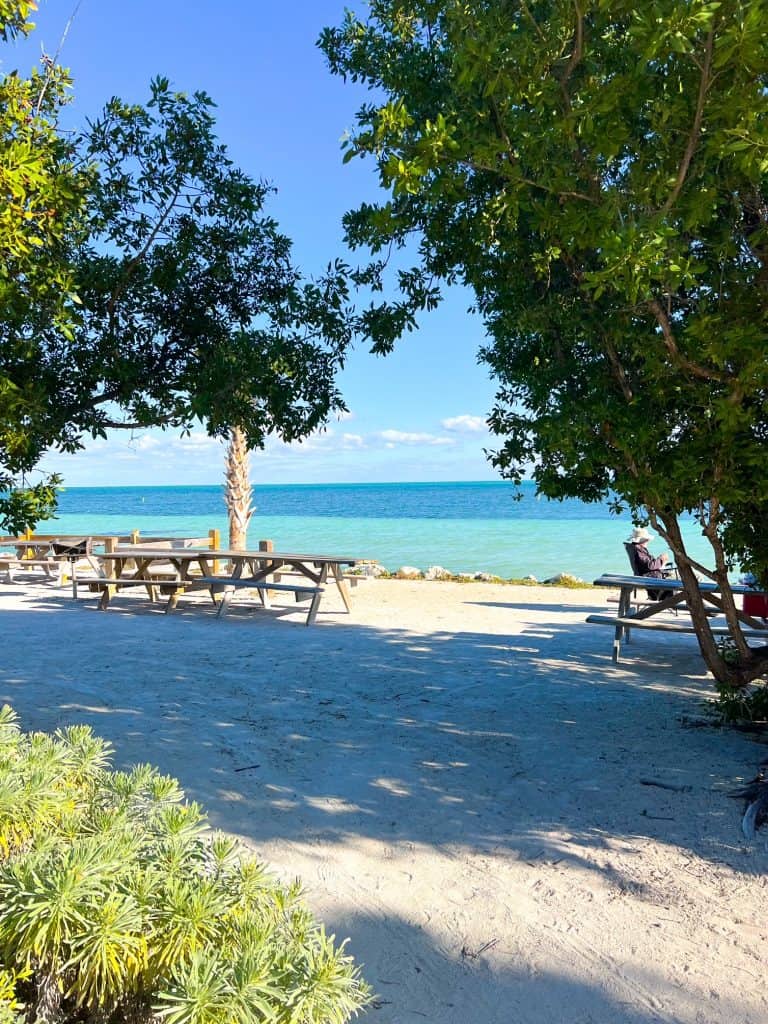 The Sandspur Campground at Bahia Honda State Park is currently closed, but no worries! You can also camp at Bayside Campground. This campground includes sites 73-80. They have non-electric sites but do feature tables, grills and water. There is also a small restroom nearby, but you have to travel for hot showers. And as an important note: to access these grounds you have to go under the new Bahia Honda Bridget, which only has a clearance of 6 feet, 8 inches! So be careful!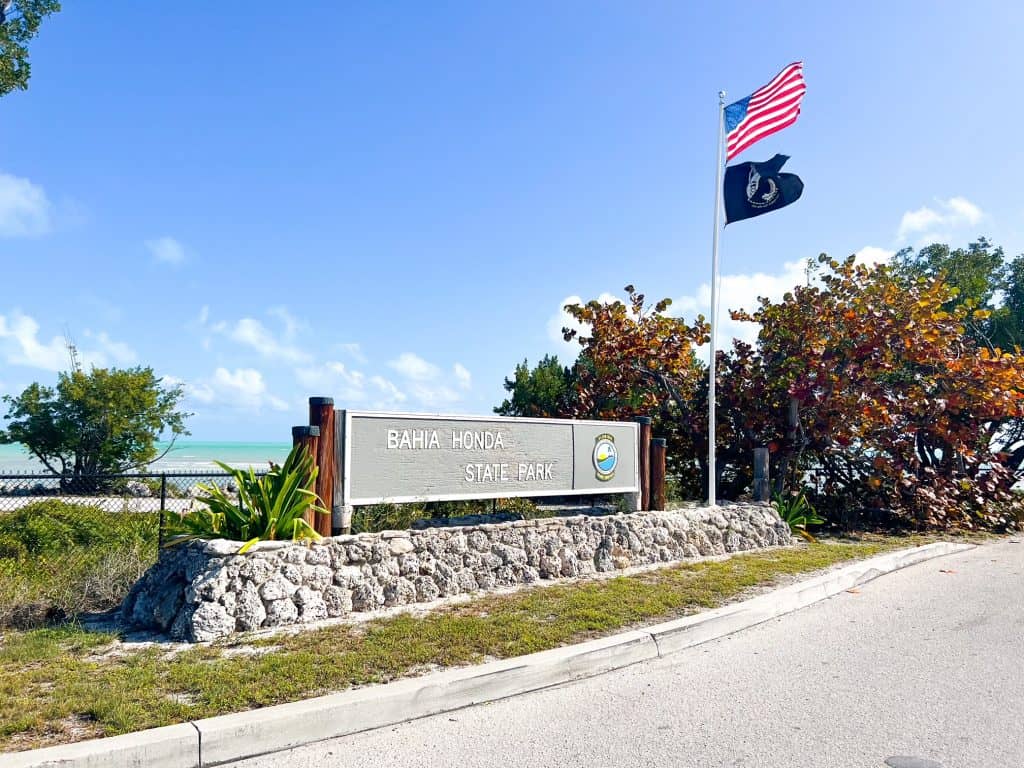 Make sure to do your research before camping at Bahia State Park. Hammock camping is designated for sites 45 and 73, for example. And pets are welcome but must be leashed or confined: they can't be unattended.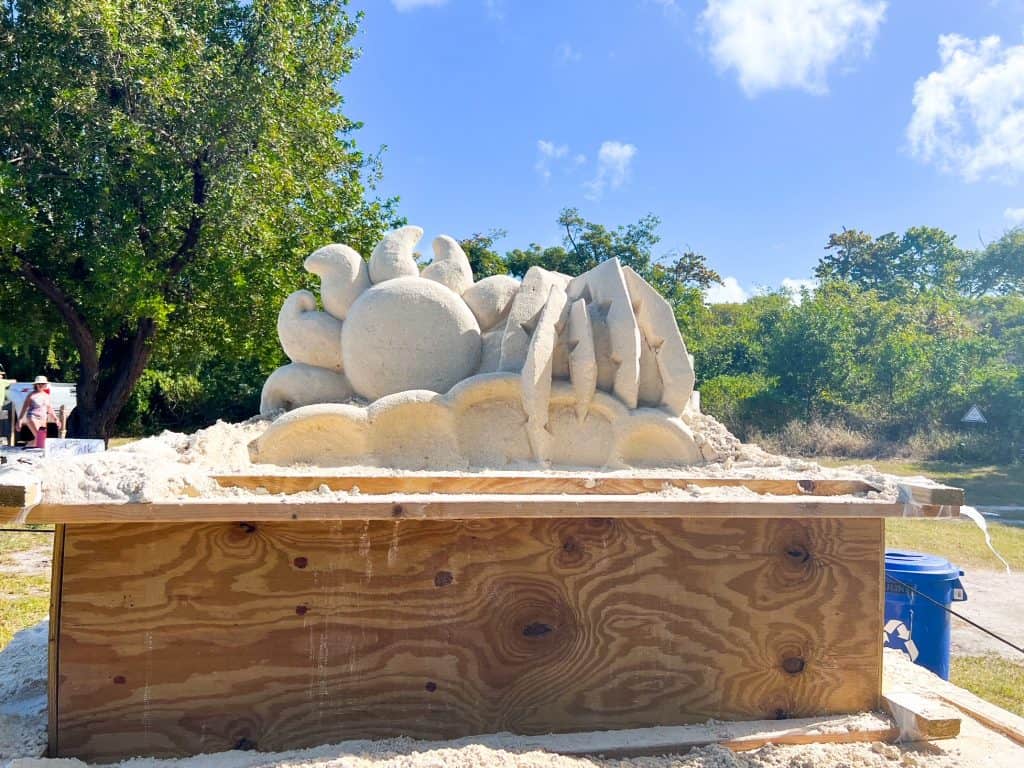 And don't forget about reservations! It can be really difficult to get a spot camping at Bahia State Park. So call in advance: you can visit the Florida State Parks reservations website or call 800-326-3521. Reservations can be made up to 11 months in advance. For more information on camping in Florida, or even camping in the keys, check out our other articles! There are plenty of sites to stay at!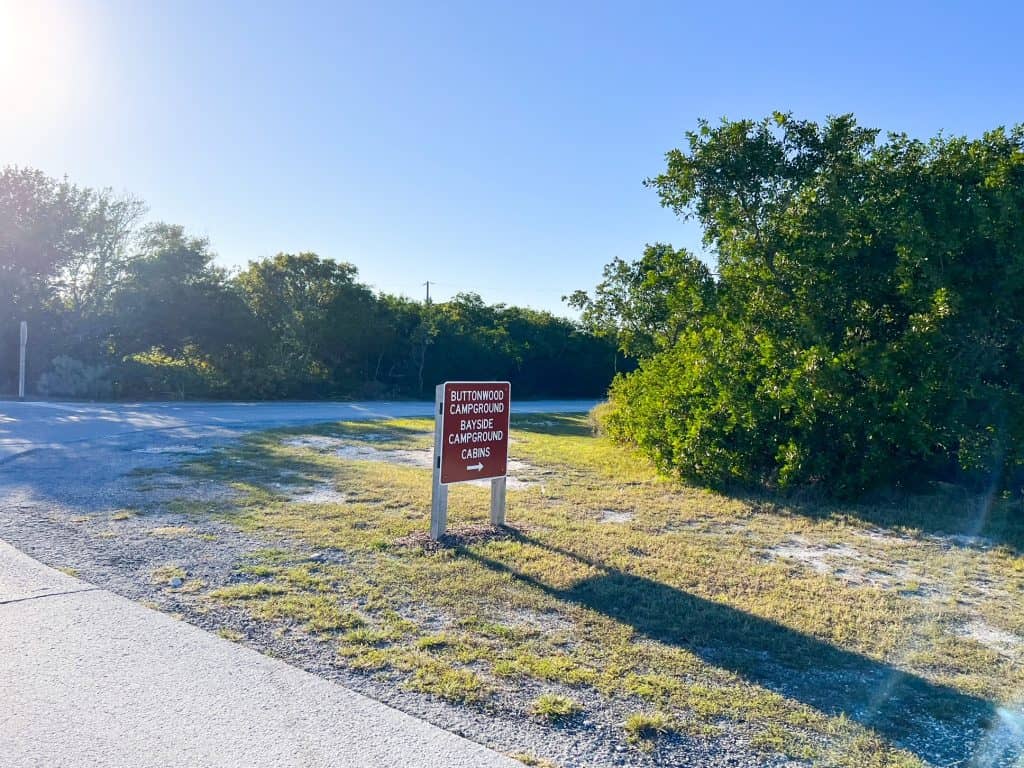 Stargazing at Big Pine Key
Stargazing is one of THE BEST things to do at Bahia Honda State Park! We highly recommend it! After the sun sets on this gorgeous oasis, make sure to stay a few extra hours to watch the stars fill the night sky.
Campers and overnight marina guests are welcome to wander over Old Bahia Honda Bridget or to walk the shorelines, where they can relax and take in the astonishing night sky. Many guests — and people in general– don't know that Bahia Honda State Park is the darkest location for stargazing in the keys! This means you have the perfect view!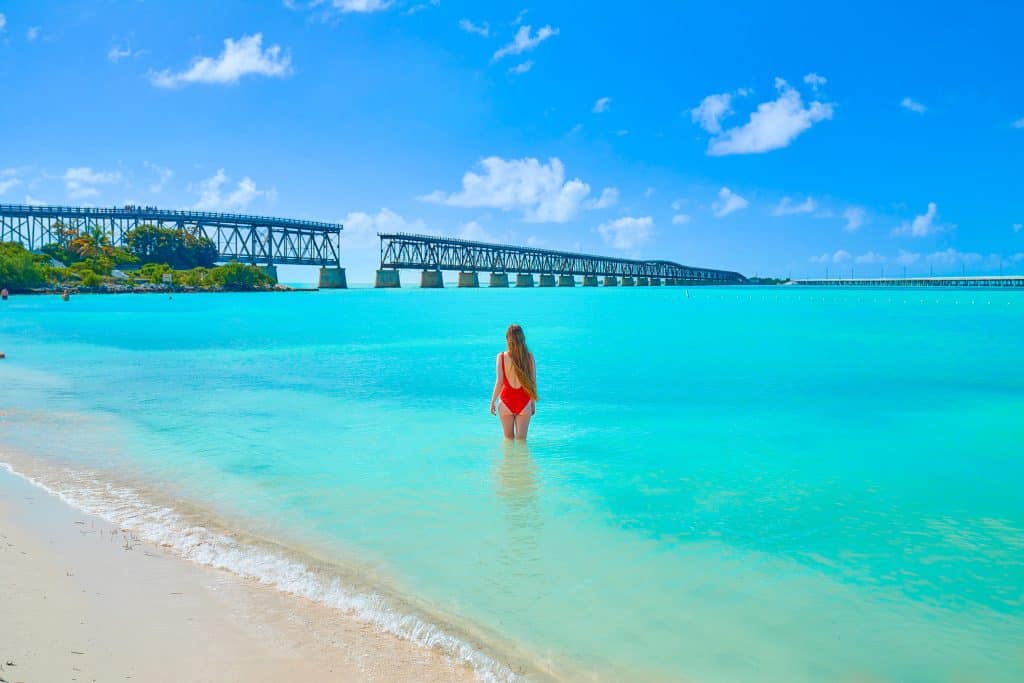 And better yet? Twice a month Bahia Honda State Park hosts two stargazing programs. The Friday night program is hosted by Bahia's own park ranger and the Florida Keys Astronomy club. They set up telescopes so campers can view galaxies and constellations.
The Saturday Night Program leads campers to the Old Bahia Honda bridge for a viewing of the naked eye. A volunteer gives you insights to the dark skies and points out things you may have not noticed at first glance! This program is based on the moon phase, so make sure to call and check for dates and times! And please note that the programs are for Bahia Honda State Park overnight guests only. But if you want more on stargazing, check out our Florida Stargazing article!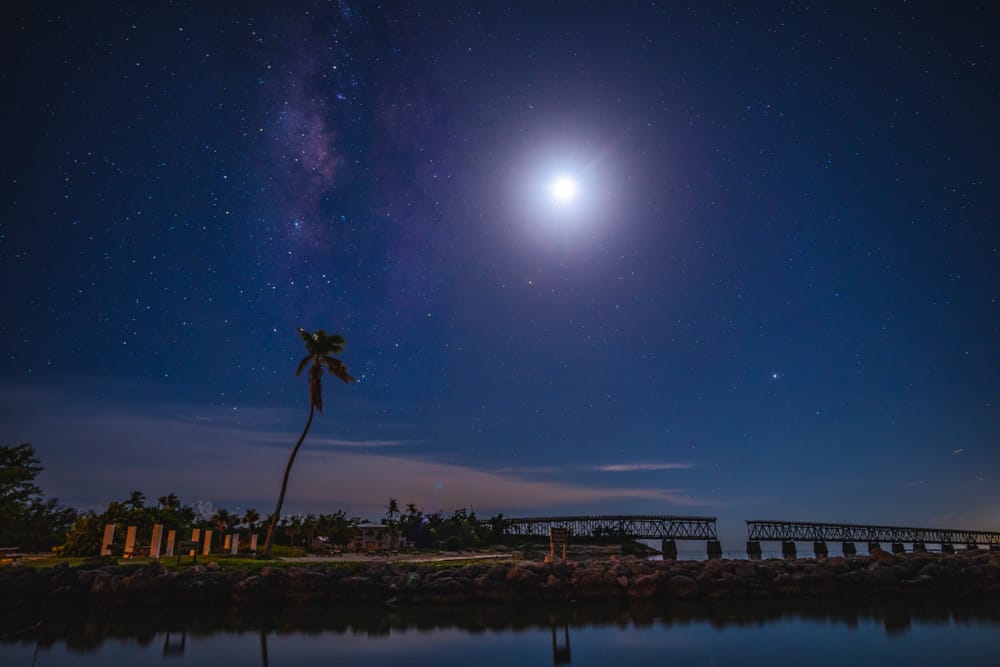 Best Bahia Honda Key Hotels
If you aren't planning on staying overnight or camping, then consider staying a few days at Bahia Honda State Park! There are plenty of nearby places you can stay at. Some of the best Bahia Honda Key Hotels include:
Skipjack Resort and Marina
This riverfront hotel features over 60 apartments, a marina, is close to the beach, and has an outdoor pool and a restaurant/bar/lounge. Being on the water is a selling point for this hotel, and better yet? Guests are also close to the Florida Keys Country Club and the Crane Point Museum and Nature Center.
Guests at Skipjack Resort and Marina love to visit and take part in the Island Hoppers Aerial Adventures too. This location is quiet, safe, and the rooms feel like home with kitchenettes, private bathrooms and more! Enjoy your stay here!
Check Rates on: Hotels.com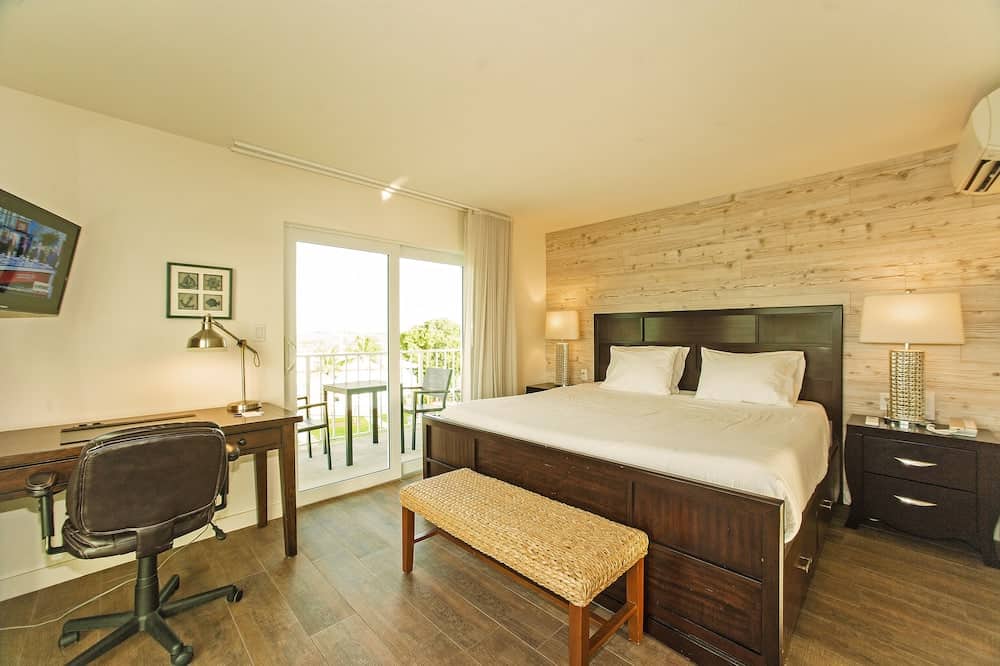 Isla Bella Beach Resort & Spa
Who doesn't love staying at an oasis which is close to another oasis? Being at Bahia State Honda Park is magical, but so is staying at Isla Bella Beach Resort and Spa. This beachfront hotel and spa has nearly 200 rooms, is directly on the beach, has a full-service spa, 5 outdoor pools, and a restaurant and 2 bars/lounges. Talk about a trip!
Many guests love staying here and enjoy the spa-like features that extend beyond the full-service spa: the private bathrooms, separate tub and shower, separate sitting areas, free toiletries, and more have people relaxed here! And how can't you relax when you are on the beach, close to Vaca Key, and close to Bahia Honda State Park too!
Check Rates on: Hotels.com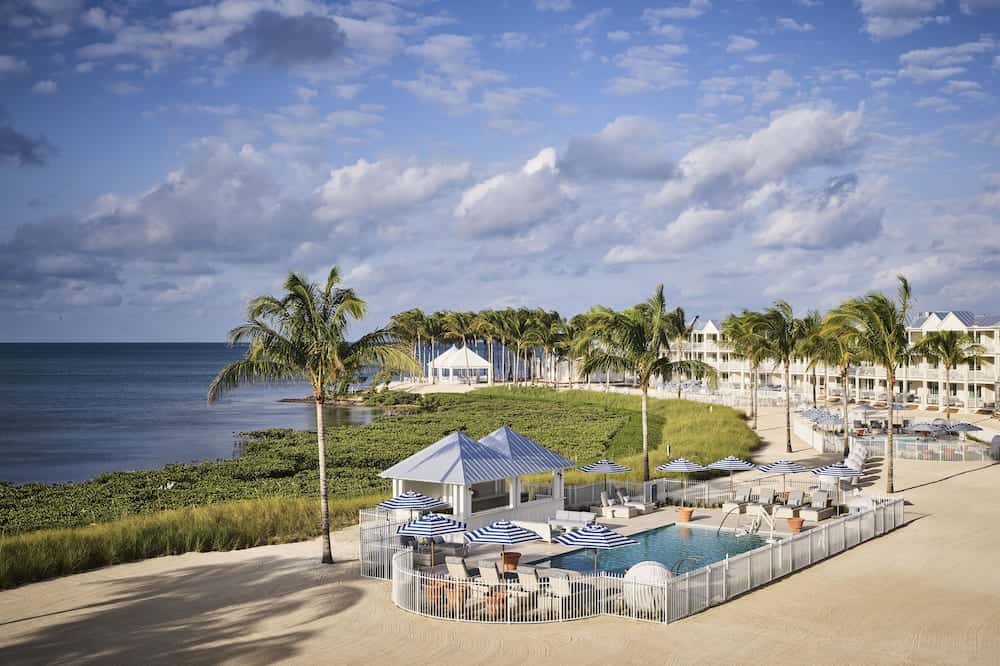 Hampton Inn Marathon- Florida Keys, FL
If you aren't looking to break your bank, chances are you don't want to stay at a spa or a resort on a marina! That's okay! Check out the Hampton Inn Marathon-Florida Keys, FL. This hotel is great for families, and with over 80 guest rooms, as well as an outdoor pool and pool bar, guests love it here!
This hotel is near the beach, features free cribs and infant beds has daily housekeeping and is close to Curry Hammock State Park, Coco Plum Beach, and more. With a quiet ambiance, convenient location, and easy parking, people love to stay here when visiting Bahia Honda State Park.
Check Rates on: Hotels.com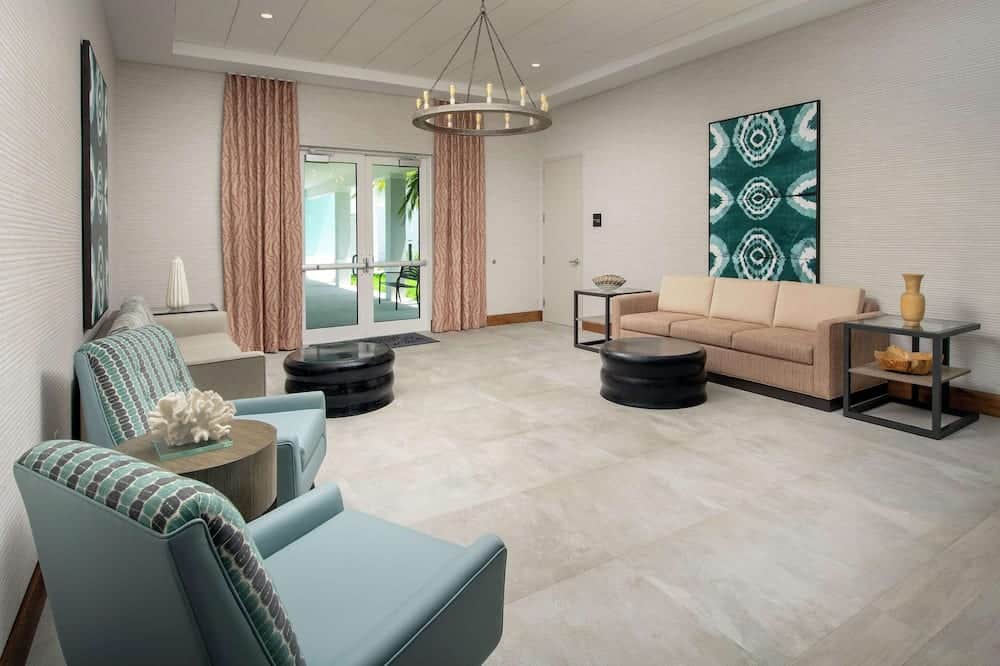 And there you have it, folks! Some of the best tips and tricks for visiting Bahia Honda State Park. This oasis is a fantastic place to visit in the Florida keys, and whether you go for a day trip, a few days, or decide to camp or just relax on the beach, there is something for everyone! So snorkel, sunbathe, look for wildlife, stargaze, and more! We promise you will love Bahia Honda State Park as much as we do!