Are you looking to visit one of the best breweries in Orlando? Look no further we have you covered with some of the best breweries to visit here in Orlando!
Orlando is one of the most popular destination for travelers from both around the world and Florida travelers too! While many think of Orlando as home to Theme Parks, Orlando has become known as a hub for craft breweries. On Central Florida Ale Trail you will find 28 of the best breweries in Orlando!
There is even a HopOn bus tour that offers 5 different routes of 3 Orlando brewery stops each! In "City the Beautiful" as Orlando is often called you will find most breweries in Orlando are both children and pet friendly! Making it the perfect place to relax after exploring Orlando or playing some golf!
You can even visit the breweries and then check out our list romantic date night ideas!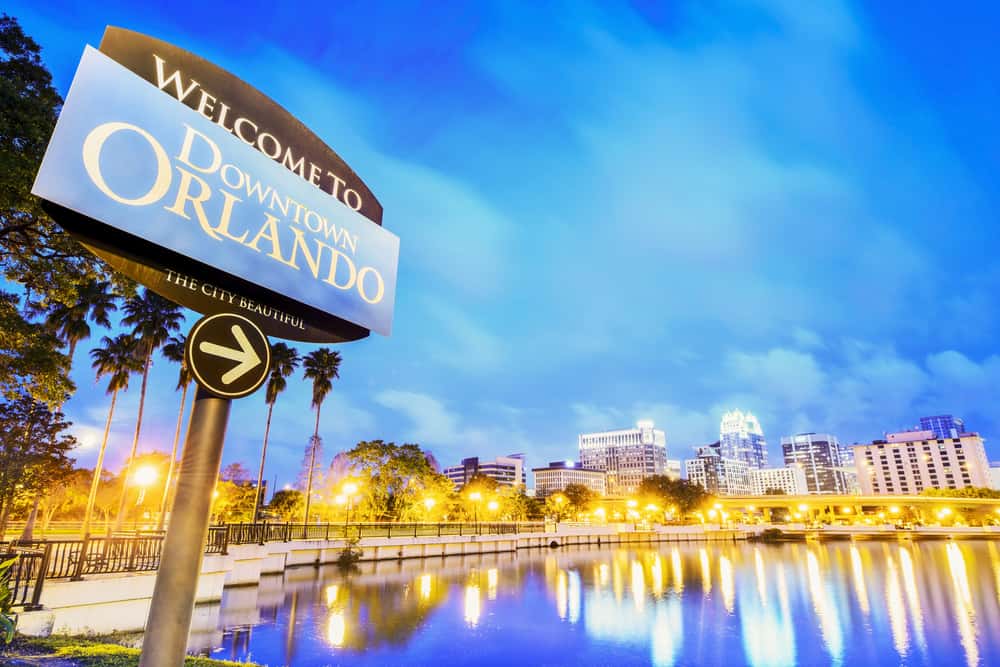 14 Best Breweries In Orlando You Must Visit
Something's Brewing
Something's brewing is an Orlando craft brewery. It is the first Hispanic- owned brewery in Orlando! They host taco Tuesday, Friday trivia, and a Saturday Brunch!
They serve a wide variety of beer styles ranging from the Jebena a coffee milkshake IPA, to Nomi a Japanese Rice Lager to Saison D'espoir a Belgian Kyle Saison.
They have several styles of Barleywine, and a Czech dark lager and Feathered Serpent a smoked Gose style ale with blackberry, key lime and agave syrup!
Something's Brewing has a taproom menu with a dedicated kids' menu, pizza's, tacos, wings, pretzels with beer cheese, and nachos! The taproom with indoor picnic table seating also has an outdoor deck and is pet friendly!
Don't forget to check out some of the Best Places To Stay In Orlando when planning your visit!
Sideward Brewing
Sideward Brewing is one of the breweries in Orlando that is family owned. Founded by Garrett, Mandy and Austin this brewery is located in Orlando's Milk District.
Located in a 100-year-old warehouse, where 20 craft brews are on tap and constantly rotated, this is a great place to come relax and enjoy some Orlando craft beer!
Sideward brewing offers a full kitchen serving pretzel and cheese, boiled peanuts, sandwiches of all types such as a veggie wrap with hummus to turkey and pesto!
Known for their unique and fruit inspired brews try the People of the Sun watermelon and dragon fruit wheat beer, or Smootie a Berliner with banana, mango and pineapple.
They have several choices of hard cider such as sideward cider, or strawberry cider for those looking for a gluten free option! Or A Citra-Ipa, a Coffee Milk Stout with Coca Nibs and Vanilla.
The taproom also features an outdoor covered patio, and is pet friendly!
Crooked Can Brewery
Crooked Can Brewery is one of the craft breweries near Orlando, located in the Plant Street Market in downtown Winter Garden! Winter Garden is about a 20-minute drive west of Orlando.
Founded by Jared Czachorowski, Andy Sheeter and Robert Scott in 2014 they aimed to create a brand that was free spirited and laid back but also produce great tasting craft beers!
The brewery features a tap and tasting room as well as its "Barrel Room" that features season specialty batches of craft beer.
This brewery has four core brands: High Stepper an American IPA, Florida Sunshine a Lager, Cloud Chaser a Hefeweizen and Mc Swaggers Own an Amber Ale. And four small batch core brands: Workaholic an American pale Ale, Domestic Bliss a Belgian golden strong ale, MC Stagger an Imperial IPA and Up Yonder an NE IPA.
Being located in the Plant Street market means you can enjoy food from any number of local vendors at the market from pizza to sushi to BBQ and cheese! This beautiful red brink building with surrounding oak trees is the perfect place to relax and enjoy a craft beer!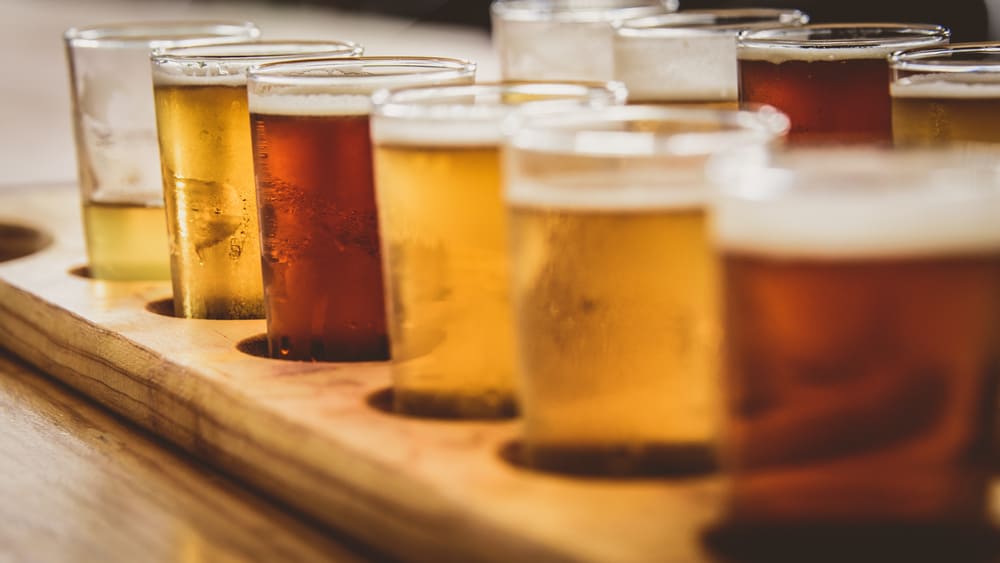 Orlando Brewing
Orlando Brewing is one of the oldest breweries in Orlando that opened in 2004 on Gore Street! Founded by Ed Canty the founder of the Florida's Brewer Guild and John Cheek this brewery use German Purity laws of 1516 and such becomes the first USDA certified organic brewery east of Colorado.
Conveniently located off of I-4 in Orlando's Industrial district the taproom features 30+ organic craft beers, like the O-Town English style brown ale, a Kolsch ale, a West Coast IPA, blonde ale and Scottish ale!
The brewery offers tours, as well as wonderful specials like 30% off Growler fills on Tuesdays, Hoppy Hour on Wednesday, Thursdays are 2-4-1 on select beers, and Dog Day Sundays! And live music on Friday and Saturday nights!
While the brewery does not serve any food you can order from several restaurants around the area!
Dead Lizard Brewing Company
Dead Lizard Brewing Company is one of the family owned breweries in Orlando serving craft beer. Richard is a 3rd generation brewer who has been brewing beers for almost thirty years!
The brewery is located near Millennia Mall and Universal Studios! From a Trippy Red IPA to Komodo Dragon Chocolate Stout, and White Chocolate Stouts, 2 shandys', a Sour Cheery Watermelon Hard Seltzer, a Key Lime Cream Ale and a Banana Hefeweizen there are plenty of unique craft beers to try in this Orlando brewery!
The brewery also serves food, and for lunch you can pair a beer for only $3 more! They serve charcuterie and cheese boards, sandwiches, flatbread, a children menu.
The taproom also features a private room that can be reserved with TV's and couches and private restroom great for groups wanting their own space!
Ten10 Brewing Company
Ten10 Brewing Company is one of the breweries in Orlando that prides itself on using local ingredients. Founded in 2014 by Mike Wallace and Patrick McPherson the brewery is located in Orlando's Mills 50 district near Orlando Science Center and Orlando Museum of Art.
In addition to beers, the tap room serves Dark Horse Wines and Quantum Leap Ciders. The kitchen is a gastropub serving homemade hot dogs, 'shoom melts, Quesadillas, a Cuban Melt, wings, nachos, pretzels, and charcuterie board.
Try one of their many Orlando craft beers ranging from Harvey Dudley IPA, to Havakow milk stout, Blitzkrieg Rave a dry nitro stout, Black bombers in the Night black lager, or Cranky a berry key lime tart wheat!
This craft brewery in Orlando is located off the Orlando Urban Trail – a 3 mile paved bike trail in downtown Orlando!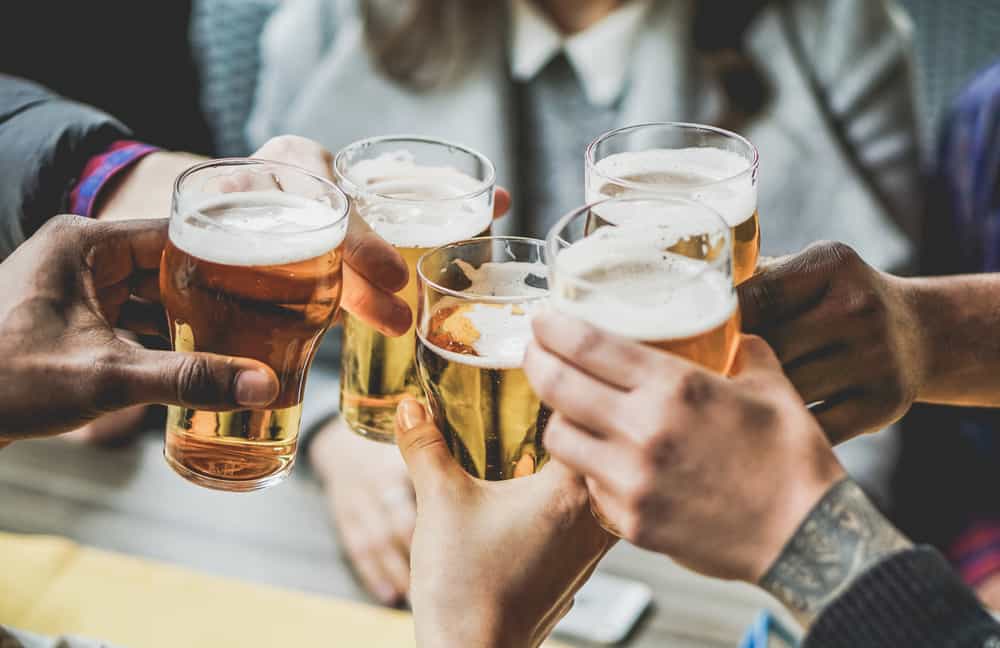 Ivanhoe Park Brewing Company
Ivanhoe is one of the independent craft breweries in Orlando, located in historic Ivahoe district. Ivanhoe park used to be a pineapple farm lined with orange trees, and is now home this bright red taproom, with outdoor covered seating.
Founded by Glenn Closson, JD Todd, Brian Masters and Joe Bowling. The brewery aims to make high quality craft beers in Orlando by using high quality ingredients.
The house made beers include Toboggan Blonde Ale, S'More Imperial Stout at 10% ABV, Boom Boom Tiki a sour fruit Berliner weisse, Tupac Shaporter, Suck it Trebek an IPA sour, and Park Hopp'r a golden pilsner!
Food served at the brewery is done by food trucks, and you can check the website to see which food truck is at the brewery what day!
Broken Strings Brewery
Broken Strings is one of the unique breweries in Orlando. This music inspired Orlando Craft brewery with bright-colored artist murals lining the wall was founded by Charles Frizzell and Adam. The brewery recently split from Broken Cauldron which used to take up half the taproom.
Try one of the beers on tap such as Send me an Angel a 9% ABV double milkshake stout, Purple Mane a pale ale, Lions Lager, Hefefield a hefeweizen and, and 12% ABV Sugared Stout Peanut butter cup stout.
The location is perfectly located between Camping World Stadium and the Orlando City Soccer Stadium!
Hourglass Brewing
Hourglass brewing is one of the breweries in Orlando with two locations, one in district and one in Longwood just outside Orlando. The mission of the brewery is to use local and exotic ingredients to make unique brews.
This family owned brewery opened in 2012, tries to use natural ingredients in their beers. All the artisan ales are made from 100% ingredients brewed in Longwood, Florida.
The brews on tap range from the Longwood Landbier a Kellerbier, to Frankie Rock a Hefeweizen, Lemon Party a lemon pale ale, Ronnie Ray an American Red Ale, and Flannel and Oxbloods a west coast IPA.
Also on the list are Harvester of Yarror a herbed ale, a Siason, Passionate Man Dragon a Fruit Sour, and Brown Beer, Brown Beer a brown Ale.
Check the website for special release events, and yearly Oktoberfest event. You can use your purchased Oktoberfest beer stein for discounts on every purchase in October. The brewery is open 1 pm to 9 pm daily!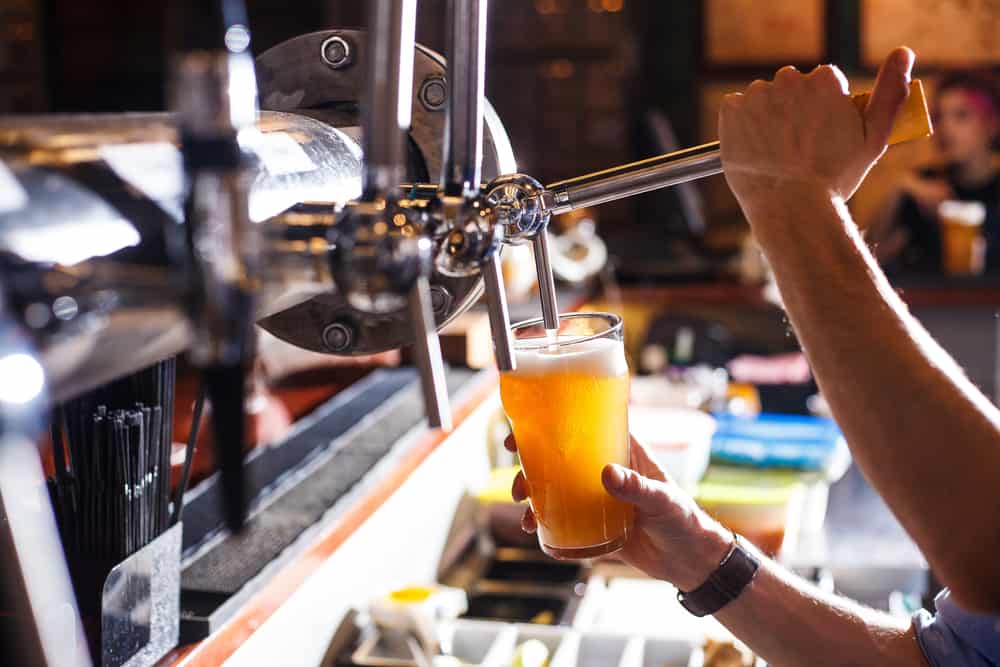 The Bear and the Peacock Brewing
The Bear and Peacock brewery is located in nearby Winter Park Florida. The taproom is located inside the Brewstillery facility that opened a distillery in 2010, and the tap room followed in 2016. You can sample both beers and spirits at this location!
The name stems from the first two spirit brands Bear Gully Whiskey and Genius Vodka. The bear and peacock brewery has twelve brews on tap. Tours of the brewery and distillery are offered for $11.
Try the Milk Money milk stout, the Eric an American Red ale, Smokey the Beer a smoked porter, and Scary Terry a Saison. They serve light snacks such as cheese and charcuterie board or homemade pretzels.
Rockpit Brewing Company
One of the unique breweries in Orlando Rockpit was built by locals in SODO District in downtown Orlando and is family-owned. Beginning as a home brew in 2008 four friends founded this brewery.
With over 20 beers on tap they aim to have a beer for everyone! They have IPA's, lagers, Belgians, Germans, and sours. Try the HL pale ale, Crackler IPA, Blackstrap con leche a milk stout, Resinite a Belgian, a Tambogrande Mango Berliner a sour.
Every week co-found Chris Rock sends out weekly funny emails about what is going on at the tap room, upcoming beers, and funny stories. Come by for trivia on Thursday nights!
Ellipsis Brewing
Ellipsis brewing is one of the breweries in Orlando located near the Orlando International Airport. Located in a large warehouse building at 7,500 square feet with bright blue walls, and table games it is a fun brewery atmosphere.
With 15 beers on tap, ranging from 4.5 to 13.2% ABV there is a ton to try. From the Tropical Sunset NE IPA, Monday Morning Bluez sour, Happy Pils a German Pilsner and pecan pie stout!
This craft brewery in Orlando began as home brewers, and they brew using a 10-gallon system, comprised of 10-barrel brew house to allow the brewery to brew in small batches!
Redlight Redlight Beer Parlor and Brewery
Redlight Redlight Beer Parlor and Brewery is an independently owned bar and brewery founded in 2014 and focus on sour and wild beers. Located in Audoban park eco-district area of Orlando and another location in Winter Park.
With 24 rotating taps, including 8 of their house brews and over 250 bottle selection the host a Happy hour Monday through Friday from 3pm to 6pm and 1-4 pm on Saturday and all day Sunday!
Try the Halo-Halo a milkshake style Hoppy Ale, Side-Pull a pilsner, G&T Siason, Frank a sour, and a Hefeweizen!
What makes Redlight Redlight one of the unique breweries in Orlando is their citizenship and Education course that educates the new craft beer drinkers!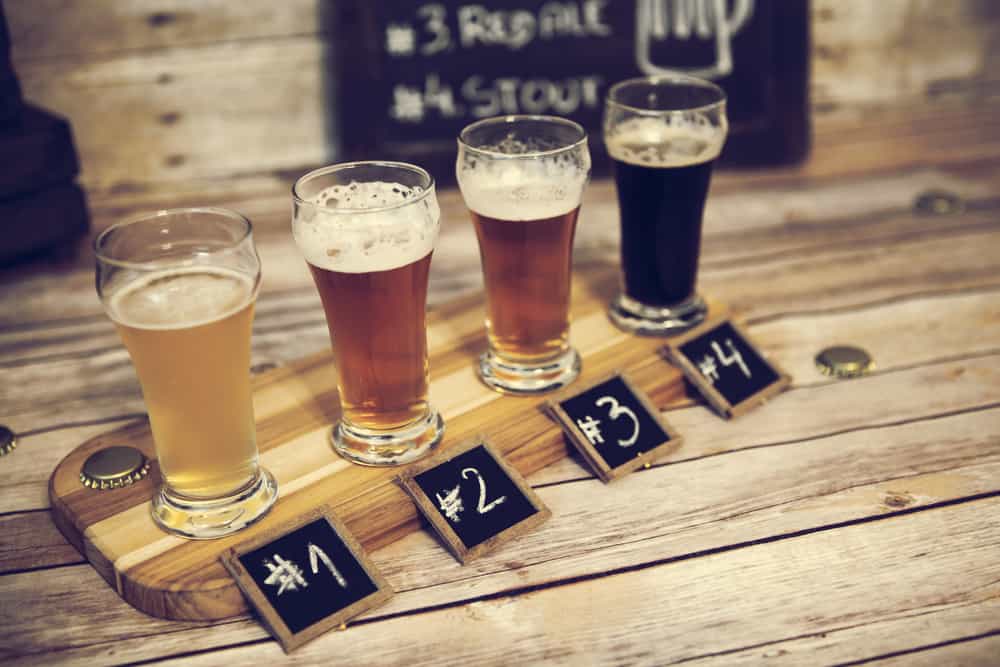 Half Barrel Beer Project
Half Barrel Beer Project is a brewery located in the District near the Orlando Convention center. This is one of craft breweries in Orlando that also serves as a brewpub.
The name comes from the pilot half-barrel system used to make small batch of beers and also serves wine from local Quantum Leap Winery.
The beers range from Twenty Two Eleven an IPA sour, Ole English Porter, Dark Age a Double Imperial Stout, Hooey an IPA, Coco MO a hard seltzer and Ocean Park Pilsner.
On the food menu is charcuterie board and pizzas! As well as rotating food trucks! There is also a bottle shop to take home beers from around the area.
Did You Find This Post Helpful?
If so, we would love to keep in touch! We enjoy seeing photos and comments about your experiences in Florida! You can follow us on Instagram and we will repost your photos on our feed and comment too! Just tag us at @floridatrippers and hashtag #floridatrippers. We can't wait to see your travels!