So, you have a day off from your vacation itinerary, are fed up with the heat, and are stumped on what to do; look no further than the best malls in Orlando! Believe it or not, the shopping scene around here is quite extensive and may be the perfect fit!
Whether you're looking to make a dent in your wallet or simply peruse, we've accumulated the best malls in Orlando, from ones decked with designer stores, to outlets, to even some wacky choices that are worth the experience alone.
Without further ado, let's break down our top picks so you can get to shopping! This is one of the best things to do in Orlando other than theme parks!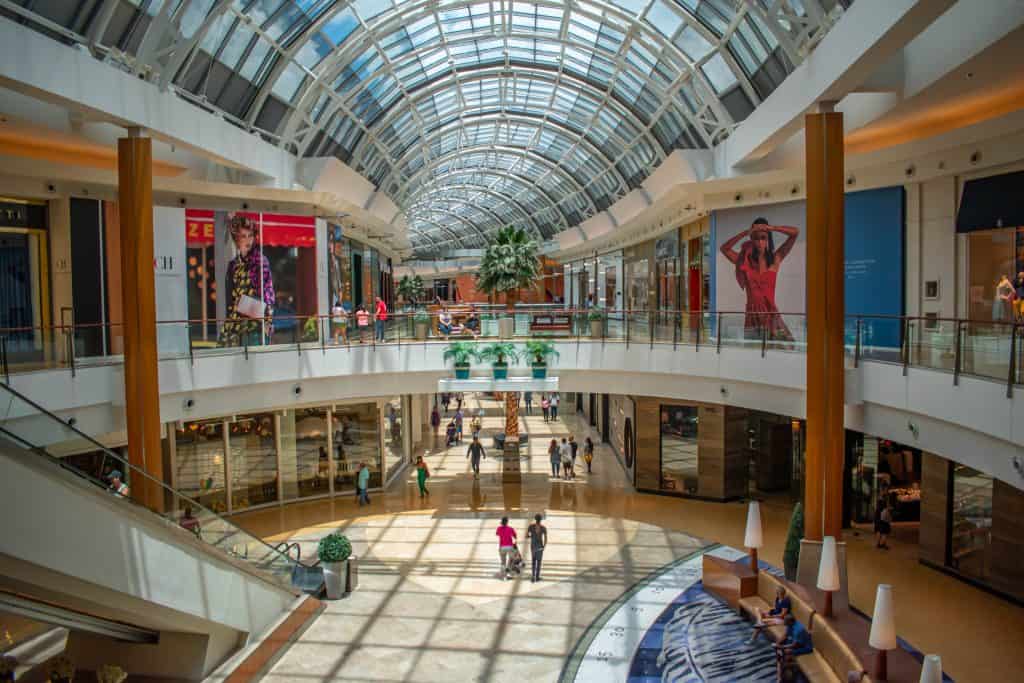 Mall at Millenia
Probably one of the best and most famous malls in Orlando, Mall at Millenia is a given. With more than 150 shops and restaurants, a 1.2 million square feet center, and located 15 minutes out of downtown Orlando, this high-end shopping center may give you your fix alone.
Said to be Orlando's world class shopping destination, some standouts of this location are the high end designer stores like Versace and Gucci, so if you've never been to one of these shops, Mall of Millenia meets all of your (likely just browsing) needs.
But the luxury treatment doesn't stop there, with access to limo services, personal stylists, and even their very own Marriott hotel package.
Don't forget to check out some of the Best Places To Stay In Orlando when planning your visit!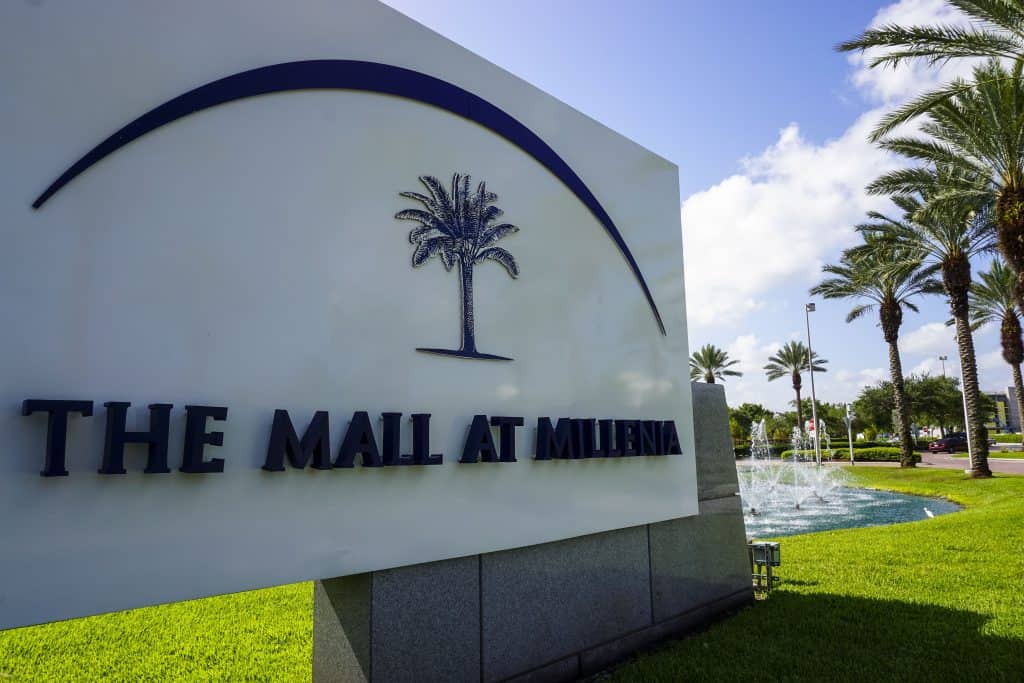 Orlando Vineland Premium Outlets
The outlet malls in Orlando are a true hidden gem, and from one Disney fan to (likely) another, I'm going to let you in on a little secret called The Disney Character Warehouse.
Both the Vineland and International (which we'll speak about shortly) outlets host the holy grail that is the Disney outlet stores, where all of the overstocked and ex-holiday merchandise from the parks end up for extremely discounted rates.
The Disney locals and resellers take outings to these stores very seriously, and with their new virtual queue system, entry into this store is hard to come by, but if you're planning a trip to the parks, I would highly recommend stopping by The Character Warehouse for all your merchandise needs, because chances are, that item you saw on Main Street that you decided you absolutely needed despite the ridiculously high price, was probably over at the Vineland outlets for 70% percent off.
That being said, I've walked into this store multiple times with the intention of picking up one or two things and left 100$ poorer.
Aside from that gem of course, the outlet malls host loads of stores with discounted merchandise, from name brands like Adidas, to more common stores like Forever 21.
The Vineland outlets are right off of I-4, you can't miss them when you're driving by, but I must warn that the layout once you get there is incredibly confusing, a maze of outdoor halls and indoor shops with a food court in the middle.
However, once you've taken a couple of glances at a map and avoided the kiosks selling off-brand Tik-Tok merchandise and discounted theme park tickets, the outlets are quite the shopping experience and one where you can ultimately save some cash. This is one of our favorite malls in Orlando!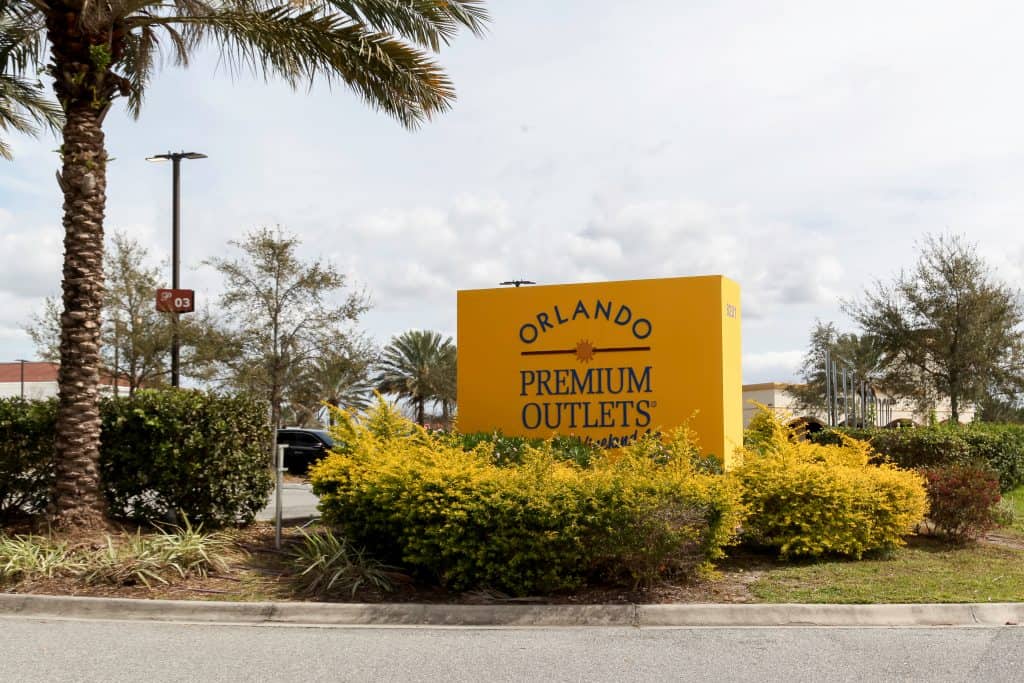 Orlando International Premium Outlets
The International outlets are nearly identical to the ones on Vineland, however, I often find the layout of these to be slightly less confusing and overall a slightly better ambiance.
With a nearly identical selection of stores, peruse discounted candles, clothing, shoes and more, the Orlando International Premium Outlets sit at 180 stores, with Vineland having 160. It's Florida's largest outlet shopping destination and is located only 5 miles from Universal, and 10 from Disney. This makes it an easy mall in Orlando for a day off from the theme parks!
Fashion Square Mall
Now for the strangest mall in Orlando, the Fashion Square Mall over by Winter Park. This is by far the weirdest mall I've ever been to, and no matter what day or time you go, it's always eerily empty.
Aside from a couple of good staples, like a Macy's and a Hot Topic, the mall consists almost entirely of off-brand stories, quick-service restaurants. But if that still doesn't quite fit your liking, stop by the random in-house museum or the anime merchandise store.
Jokes aside though, despite the storefronts constantly under construction and the shops you've surely never heard of and are slightly apprehensive to enter, this mall has one of the biggest comic book stores in the area and the movie theatre is nice and quiet.
The Florida Mall
The Florida Mall is Central Florida's largest mall, with hundreds of shops at 1.7 million square feet. While the Mall at Millenia handles most of the upscale shopping in Orlando, The Florida Mall holds its own.
Being one of the largest enclosed single-story malls in the entire United States, this is a great getaway for a classic, rainy day. It's also the home of The Crayola Experience, which is a pretty fun and inexpensive interactive spot for kids and families, considering their massive M&M experience store recently moved to Disney Springs.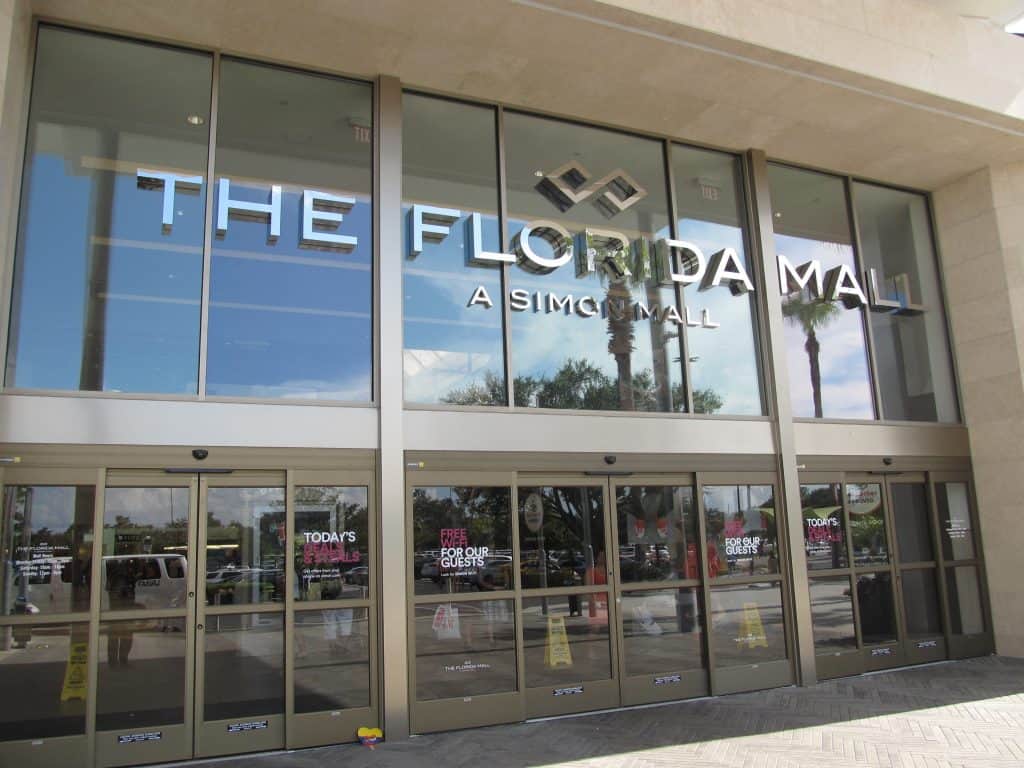 Disney Springs
Wanna take a break from your Disney trip without really taking a break from your Disney trip? Look no further than Disney's very own outside shopping center, with loads of shops and restaurants at your disposal. Home to tourists on the night before their first park day and locals too cheap to buy a Disney pass but still desperate for some pixie dust (been there), Disney Springs, formerly known as Downtown Disney is just, so very Orlando.
Jokes aside, Springs is a free dose of Disney magic and an incredibly popular spot. While the shopping center does house the biggest Disney store on property, the majority of the shops and restaurants aren't Disney-related, with a slew of traditional finds. It is also one of the best places for breakfast in Orlando!
They also have some fun dining options like The Rainforest Cafe, and a bunch of cute photo spots perfect for your Instagram feed. Springs hosts an AMC movie theatre, a bowling alley and often has live music as well, so even though Disney Quest is long gone, the area isn't short on entertainment to enjoy between shopping.
Springs is always adding new shops, with recent additions including Everglazed Donuts, Gideon's Bakehouse, and a massive M&M store, where you can get Disney World exclusive treats.
My personal Springs go-to's include Basin (a cosmetics and bathware store), Amorette's Patisserie (home to the best off-property Disney desserts), and of course, the giant Lego store, fit with life-size Lego structures of beloved Disney characters adorning the entryways.
Therefore, if you're not too turned away by the heat and the crowds, Disney Springs is a lovely spot with loads to offer.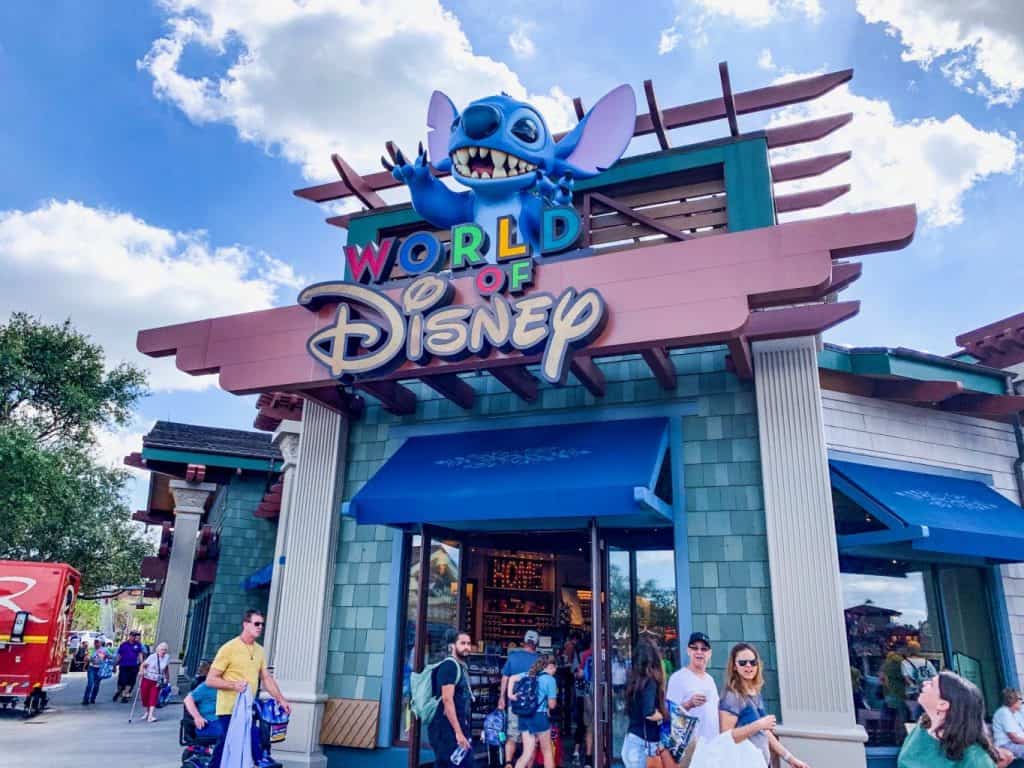 Lake Buena Vista Factory Stores
Located 2 miles from Disney, the Lake Buena Vista Factory Stores is an outlet mall which along with the Vineland and International locations, are considered the best outlets in the area.
Said to be one of the "best-kept secrets for outlet deals" and just 30 feet from the Lake Buena Vista Resort Village and Spa, the mall hosts plenty of designer names and great eatery options. Considering its nearby competitors and the city's busy nature, this spot's less busy status alone makes it one of the best malls in Orlando.
Pointe Orlando
Pointe Orlando on I-Drive open 365 days a year has its own extensive selection of shopping, dining and entertainment. Home to the Wonderworks interactive museum and Regal Cinemas, this may be the spot for you if you're looking to do something past just eat and shop.
However, while most of the options on this list offer free parking, parking can cost up to 10$ at this location.
Icon Park
Last, but certainly not least, is Icon Park, located in downtown Orlando. Although a bit touristy due to it being the location of the Orlando Eye ferris wheel and the Starflyer ride, this is also a pretty popular spot for locals, and along with its great selection of restaurants, shops and bars, it houses Orlando's Sugar Factory, a national chain which is one of the best spots in the city for dinner and drinks.
While there may not be as many shopping options here as some of the other places on this list, this is an area that many don't take full advantage of, complete with free valet parking.