If you find yourself visiting one of the most tranquil places in Florida, you will definitely want to try some of these incredible restaurants in Amelia Island. Located in the north east corner of Florida, Amelia Island is known for its 13 miles of beautiful, spacious beaches, and its small town charm. There are plenty of beautiful places to stay, making a great place to visit!
Locals and tourists alike can look forward to a relaxing getaway on a trip to Amelia Island and Fernandina Beach. The town offers luxury accommodations, golf resorts, and alluring nature. In addition, no trip to the island is complete without enjoying the charming shops and Amelia Island restaurants.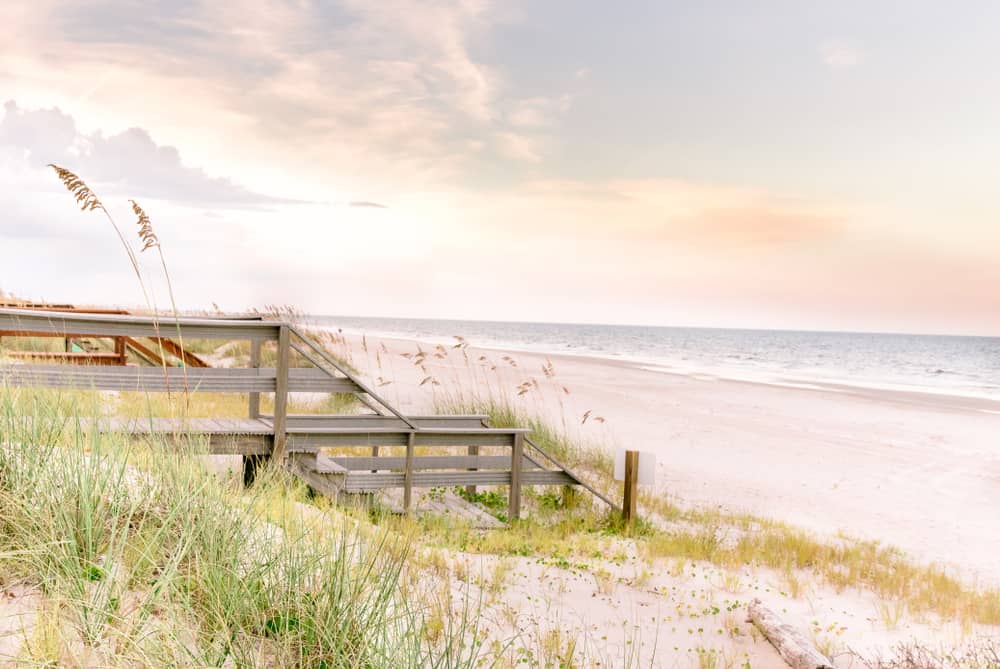 15 Best Restaurants In Amelia Island And Fernandina Beach
Davids Restaurant and Lounge
For diners looking for fine dining on Amelia Island, David's Restaurant and Lounge is the perfect choice. David's is inspired by travel and a passion for experiencing different cultures, which makes it one of the most exciting restaurants in Amelia Island.
David's menu has everything from classic recipes to innovative new-age culinary designs. The restaurant encompasses fresh ingredients and homemade dishes to create a delicious environment for diners. There are over 4 kids of caviar to chose from, Alaskan king crab, and Biloxi clams. For those who don't prefer seafood, diners can chose beef carpaccio, prime aged grilled ribeye, or rack of lamb.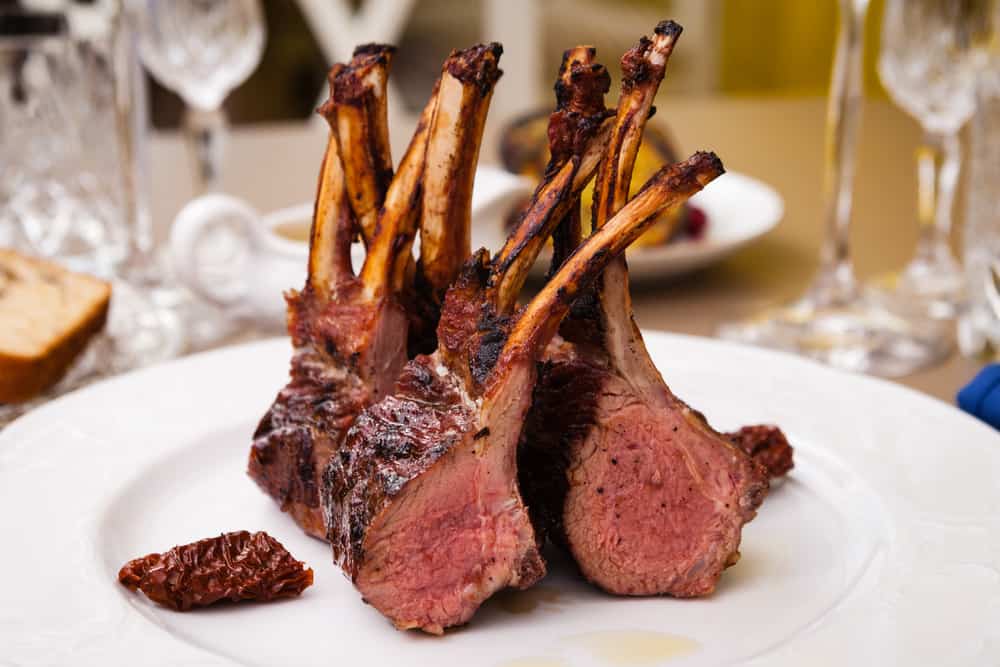 Espana
Located in the historic downtown Fernandina Beach is one of the best restaurants in Amelia Island for Spanish food and tapas. Espana specializes in traditional Spanish and Portuguese flavors, and a cozy dining room, a closed in patio, and a beautiful garden courtyard.
There are options for both warm and cold tapas, including shrimp in garlic sauce and angry potatoes, diced potatoes with spicy aioli. For entrees, visitors have the options of tenderloin with blue cheese or chicken with lemon and garlic. There are also plenty of seafood options to choose from such as grouper a la Lisbon and scallops in green sauce.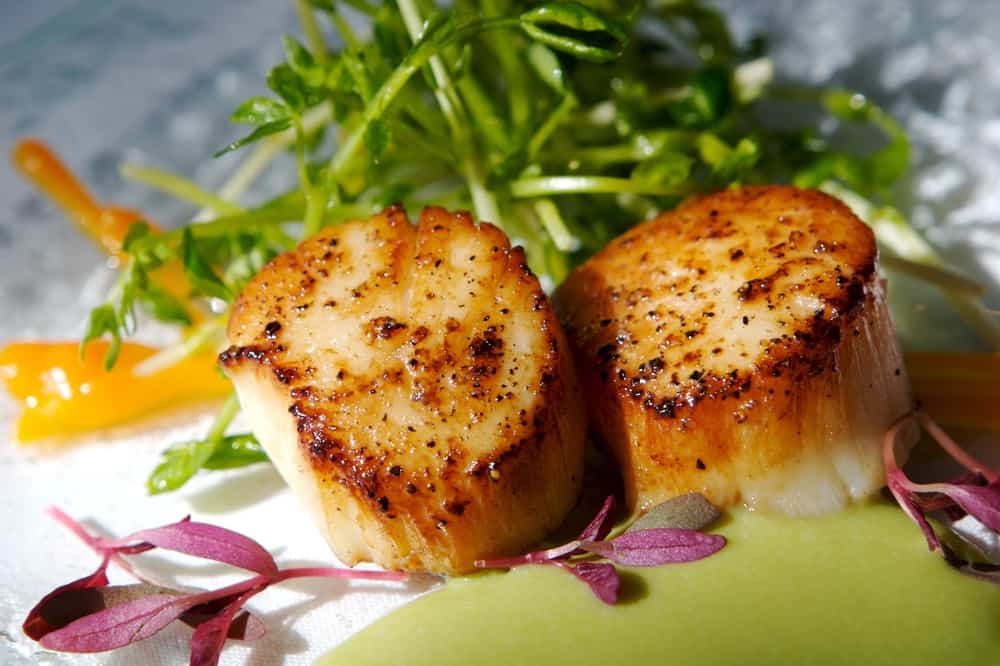 Le Clos
Since 1996, Le Clos has served the historic downtown Fernandina Beach community with their amazing food. In a quaint cottage built in 1906, Le Clos serves Provencal dishes by a chef trained at the Ritz Hotel in Paris. The emphasis of the dishes is local seafood.
Visitors can start off their meal with calamari or escargot, and can look forward to main dishes of salmon in a garlic cream of shallots, bistro steak au poivre, or seared duck with a ginger soy reduction. And of course, there is no better way to finish off the delicious meal then with some creme brûlée or vanilla ice cream with a caramel sauce.
Down Under
Historically, this location started as land to harvest pine tree sap, and then became a fish camp. However now, Down Under is one of the best restaurants in Amelia Island, and can serve 200 people. The unique location offers visitors a chance to see wild marine life, and it is not uncommon to spot alligators, manatees, dolphins, and sea turtles here.
While the location is great, the food is just as alluring. Down Under offers unique appetizers such as sesame seared ahi tuna, peel and eat shrimp, and jalapeño poppers. Some entree options are grouper Monterrey, cast iron seared scallops, and orange blossom honey glazed salmon. This Amelia Island restaurant also offers 3 different variations of oysters.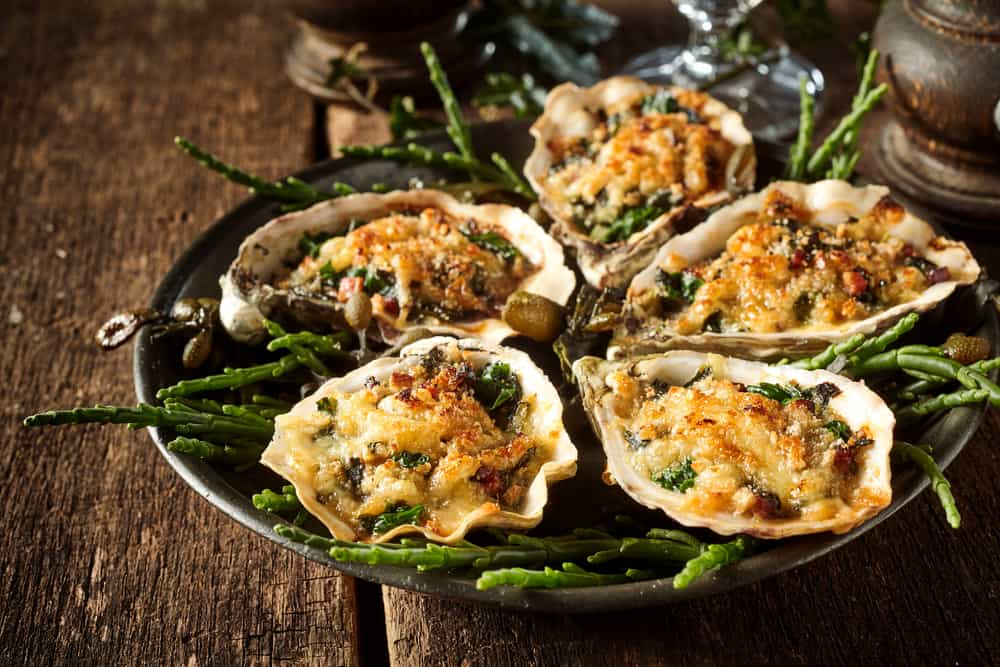 Burlingame
Open for dinner, and aiming to bring excitement back to traditional dishes, Burlingame is definitely one of the best restaurants in Amelia Island for dinner. The chef offers a made from scratch menu, and has a goal to delight each guest with each and every dish.
Theres no better way to begin a meal then with a delicious starter such as snapper collar, fried Brussel sprouts, and raw oysters. After that, some of the main entrees to look forward to are red snapper, duck breast with carrot puree, or triple cooked steak frites. End the meal with something sweet such as lemon pie or chocolate tart.
Seaglass
One of the luxurious resorts on the island, the Omni Resort, offers many delicious dining options for visitors. One of these incredible restaurants in Amelia Island is Seaglass. Seaglass is open for breakfast, but its main attraction is its small plate specialties, open for lunch and dinner.
This elevated dining experience offers beautiful terrace views, and boasts a creative twist on locally sourced ingredients. Some of the dishes to look forward to are the expansive charcuterie options, wagyu sliders, and iberico flatbreads, served with cotton cloud goat cheese, apple, and iberico ham.
There are several delectable cocktails to pair with the small plates that are also crafted with locally sourced ingredients. Try the apple-pear whiskey sour or the strawberry-peppercorn gin & tonic.
Salt Restaurant
"Savor the spice of life" at one of the best upscale restaurants in Amelia Island. The Ritz Carlton restaurant, Salt boasts using simple elements of the earth, seasoned properly, and beautifully prepared. The dining room is lush with an incredible view over the water.
Begin the meal with a market salad or chilled cauliflower soup. Or for a seafood twist, try the snapper ceviche or smoked prawns. For the main course, guests have the option of baked halibut with a mushroom-truffle jus, a pan seared lamb loin with eggplant mornay, or grilled beef tenderloin with a red wine sauce. After that, end the meal with a sweet treat like cookie butter soufflé or one of their assortment of sorbets.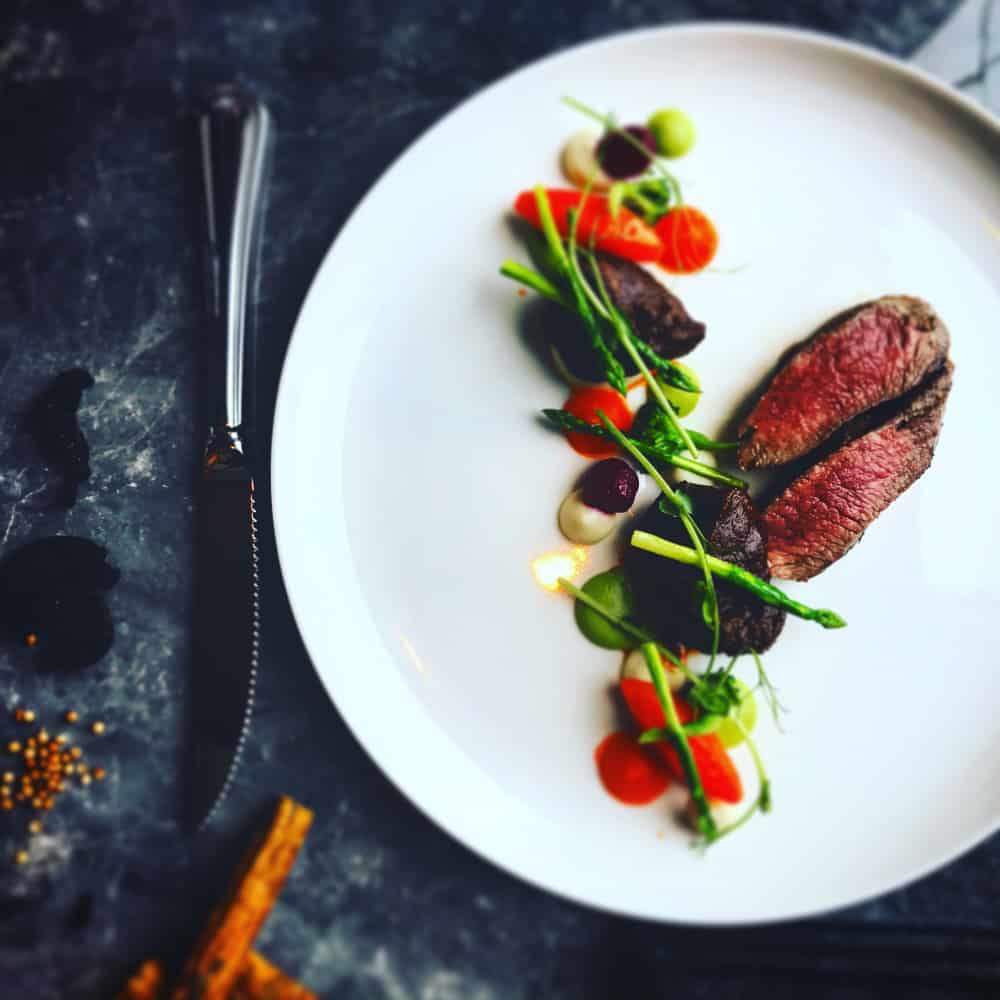 Sunrise Cafe
For a delicious breakfast in Amelia Island, check out the Omni Resort's Sunrise Cafe. With this cafe's beautiful terrace and ocean views, it definitely qualifies as one of the best breakfast restaurants in Amelia Island. Guests are sure to feel luxurious with the delicious food and beautiful atmosphere.
For a fun twist on breakfast, try the donut shop where guests can find upscale donuts with unique flavors such as lemon lime orange glaze or sun butter cream. For a more traditional breakfast, try the sea oat oatmeal, island toast, or the Amelia breakfast with eggs, bacon, toast, and potatoes.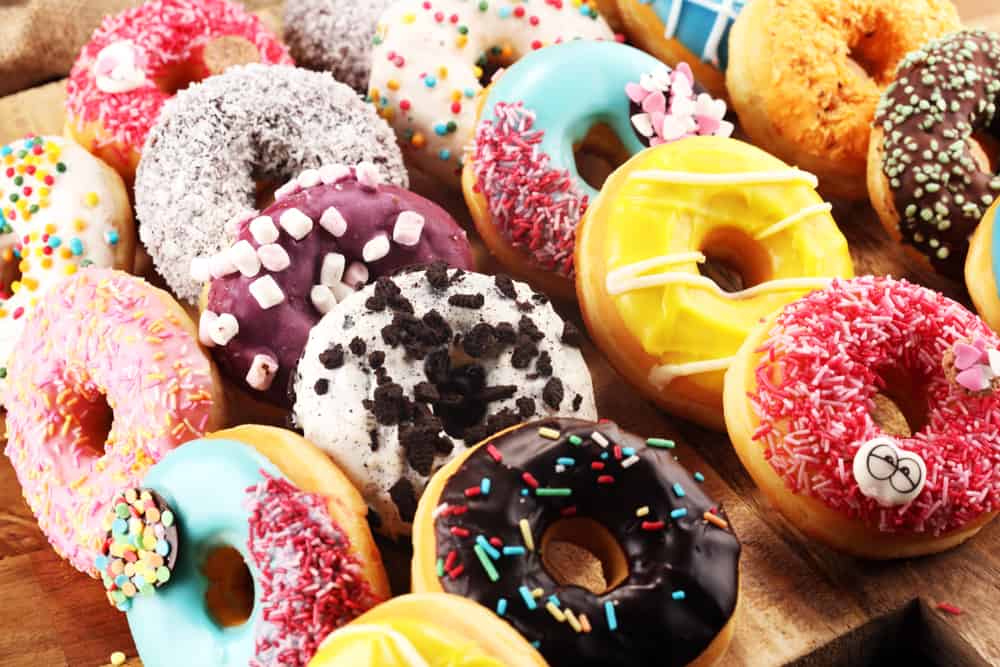 Garden Street Bistro
Garden Street Bistro is one of the amazing restaurants in Amelia Island that accommodate a brunch meal. With its little oasis vibes and view of the charming brick streets, there truly is no better place to enjoy brunch in Amelia Island! Created by a life-long chef, Garden Street Bistro boasts a menu local, fresh ingredients.
Whether you're craving something sweet or savory, Garden Street Bistro has plenty of creative options. Try a potato bowl with toppings of your choice added or the gravy smash, a homemade bread bowl with sausage gravy, cheddar, and bacon. For the sweet side, diners can't go wrong choosing one of the pancake options such as blueberry or chocolate chip.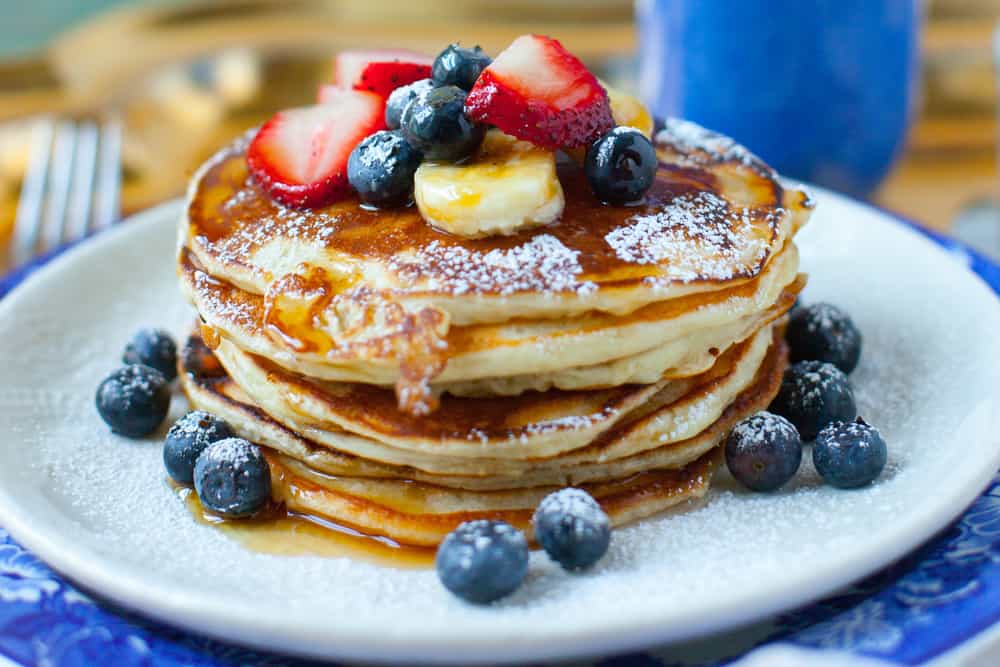 Timoti's Seafood Shak
"Fast, Fresh, Casual", this Amelia Island seafood restaurant is sure to please. Whether you're looking for fried seafood or a poke bowl, Timothy's Seafood Shak is one of the best seafood restaurants in Amelia Island. This family run restaurant is committed to delivering delicious meals with wild-caught seafood.
If you happen to visit the island during the cooler months, Timoti's offers soups such as clam chowder and a seafood stew. Otherwise, guests can put together a basket with a choice of seafood such as shrimp, oysters, or clams either fried, blackened, or grilled. There are also tacos with a variety of seafood to chose from, and poke bowls.
Wicked Bao
Open for dinner, Wicked Bao is one of the best Asian inspired restaurants in Amelia Island, and serves delicious food with a Taiwanese inspiration. This family owned business has endured through many hardships, and has been praised in the news several times for its incredible food and positive service.
Visitors can start their meal with small plates options like tofu wings, Sichuan dumplings, or shrimp spring rolls. For the more adventurous eaters, other small plate options include charred octopus. Some of the restaurant specialities include braised pork belly, bulogi beef, and crispy tofu. Wicked Bao also offers plenty of noodle and rice dishes, and even mochi for dessert.
Ciao Italian Eatery
This father and son duo have created one of the best Italian restaurants in Amelia Island. Ciao Italian Eatery is the Amelia Island restaurant known for its "island spot, Italian flair". Located in the center of Fernandina Beach, Ciao serves upscale, traditional Italian dishes in a casual and modern atmosphere.
Visitors can begin their meal with a selection of meats and cheeses, as well as antipasti. Then guests can choose between signature pizzas such as prosciutto, formaggio di capri, or pepperoni con olive. There is also a large selection of pastas such as lasagna, capellini di Angelo, or gnocchi aurora.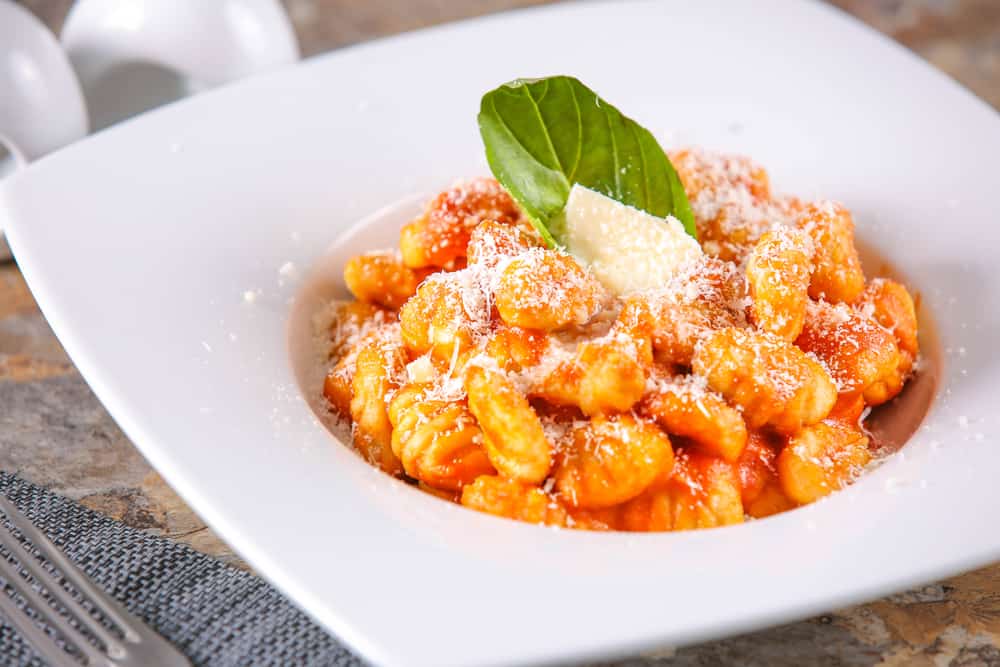 Sliders Seaside Grill
For one of the best waterfront restaurants in Amelia Island, Sliders Seaside Grill is sure to please. Just steps away from the beach, with brilliant ocean views, Sliders Seaside Grill is Fernandina's only oceanfront tiki bar. As an added bonus, visitors can enjoy a playground and sandbox, making this Amelia Island restaurant perfect for families.
Open for breakfast, lunch, and dinner, Sliders's menu is expansive. For breakfast, visitors can chose from Rio shrimp & grits, over 5 types of omelettes, and beach cakes. For lunch and dinner, try the low country boil or the seared ribeye, and finish off the meal with Florida's specialty, key lime pie.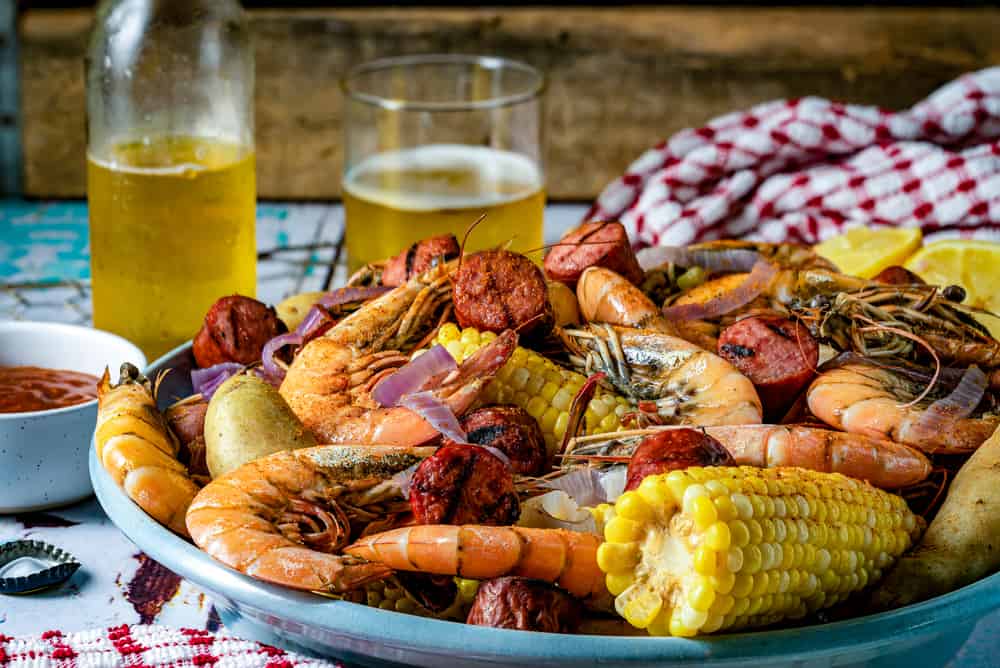 Coquina
Coquina is a Ritz Carlton Amelia Island Restaurant, located near Fernandina Beach. This restaurant is one of the best ocean-front restaurants in Amelia Island, and is known for being "gorgeously casual". Coquina at the Ritz Carlton gives diners the experience of feeling the ocean breeze while enjoying innovative, coastal inspired dishes.
The menu is mostly seafood based, and is open for lunch, dinner, and cocktails. Coquina's menu embodies Amelia Island's rich Spanish history, and diners can look forward to the iconic street tacos featuring a blackened catch of the day fish or an entree of banana leaf slow roasted fish.
The Salty Pelican
The Salty Pelican is one of the best downtown Fernandina Beach Restaurants, and is one of the best restaurants in Amelia Island for a fun atmosphere. Created in 2012, The Salty Pelican aims to have consistent, high quality food in the perfect location.
Open for lunch and dinner, this Amelia Island Restaurant has plenty of delicious American style dishes to chose from. With the views of the Harbor to enjoy, there are also plenty of seafood options to try! Start the meal with jump "pelican" wings with the choice of over 10 different sauces, and then move on to a delicious plate of fried shrimp and oysters or a seafood pot pie. Enjoy handcrafted cocktails and wine with the meal.