If you know anything about Sarasota, Florida, then you know this city on the Gulf Coast was once home of the Ringling Brothers Circus. In fact you may even know that it was once illegal for a resident in the state of Florida to leave their elephant tied to a parking meter without paying! This was established in 1927 because of the Ringling brothers.
Today Sarasota is home to a number of cultural institutes. The Ringling Museum of Art, of course, is one of them! So when you are visiting the miles of beaches with find sand and shallow water, make sure to take a break from Lido beach area and visit the Ringling Museum! And let this article help guide you along. We promise you don't want to miss it!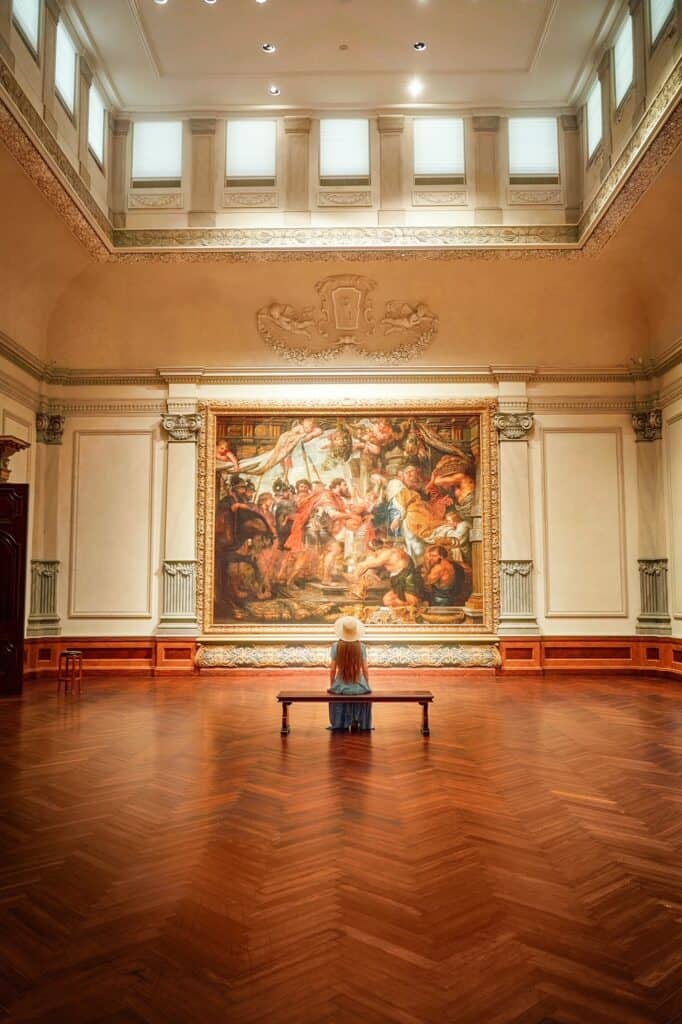 Where is the John and Mable Ringling Museum of Art?
If you are worried about getting to the Ringling Museum of Art, don't be! We've got you covered. The John and Mable Ringling Museum of Art is located in Sarasota, Florida. The easiest way to get here, honestly, is to type in the John and Mable Ringling Museum of Art into your GPS!
But if you want a more specific location, type in the address! This museum is located at 5401 Bay Shore Road, Sarasota, FL 34243. And please know that this location his HUGE! The museum itself exists on 66 acres, so you won't really be able to miss it incase you are one of those directionally challenged people :). It is also very pink, so it will catch your eye!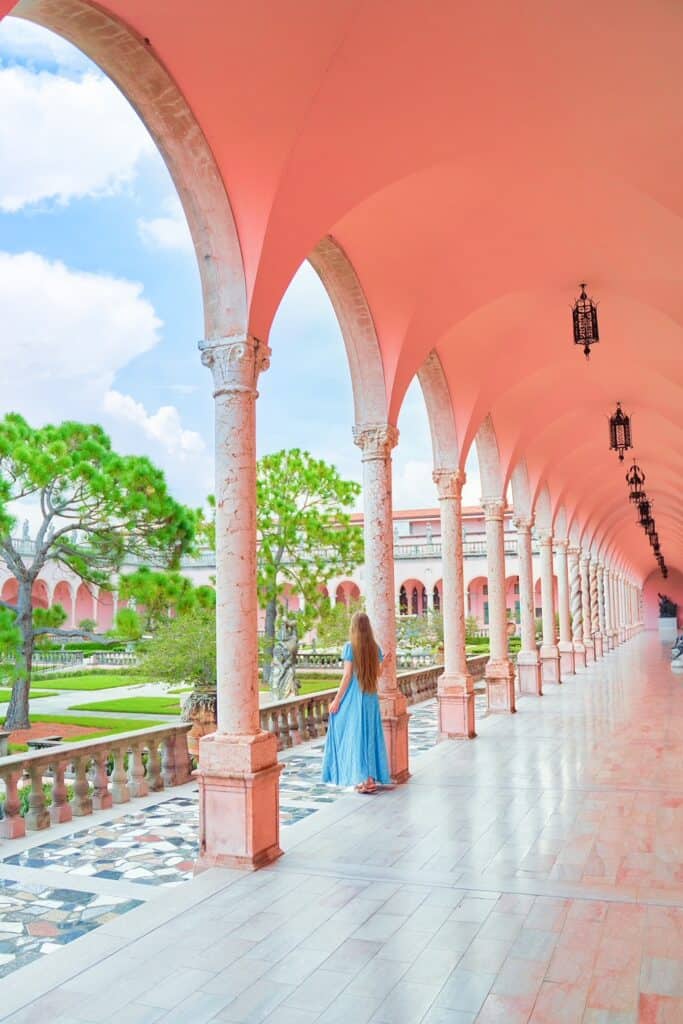 How Much Does it Cost to Visit the Ringling Museum?
The Ringling Museum offers great prices! For general admission, it is $25 to enter. But if you are over the age of 65, admission is $23. This admission gives you access to the Museum of Art, Circus Museum and Bayfront Gardens.
For an additional $10 you can add a tour of the Ca'd'Zan's first floor (which we will talk about later!). And if you are interested in solely strolling along the grounds and gardens, it is only $5 to enter! And don't worry, we didn't forget about other discounts: Active military, teachers, college students and personal care attendants are all free here at the Ringling Museum!
Can You Visit the Ringling Museum for Free?
But wait, is there a free day at the Ringling Museum?! YES! There is! In fact, every Monday the Bayfront Gardens and Museum of Art are free. But make sure to plan these days accordingly and to check for temporary and holiday closures!
What is the Ca'd'Zan Mansion?
When you go visit the Ringling, you have to check out the Ca'd'Zan Mansion too! This is the home of the circus king and his wife. It was inspired by a gothic style and features art similar to the canals of Venice. As one of the world's wealthiest couples, the Ringlings built Ca'd'Zan in 1924. Today it stands as a 36,000 square foot house. And it is on the water too! So keep an eye out for those stunning views!
Towering in at five stories in height, this house also has a full basement, and is embellished with iconic glazed tile. Hues of reds, yellows, greens, and blues of tile medallions highlight the pink of the exterior. When you tour the mansion at the Ringling Museum, you will be able to see the main floor that features the living room and entertainment areas. On the second floor are private bedrooms and servants quarters. But make sure to really check out the stunning furnishings, and the 82 foot high tower! These are unique spots you don't want to miss!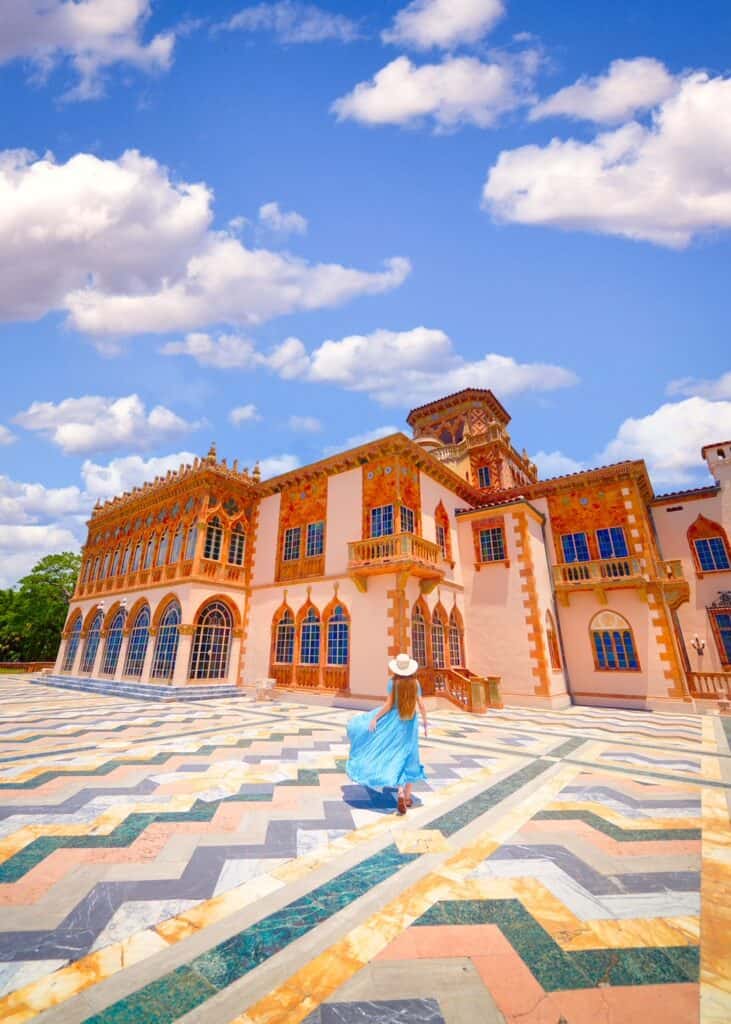 Ringing Museum Hours
Worried about spending too much time here? Chances are, there isn't enough time for the Ringling Museum! With so much to do you can get lost and overwhelmed. But don't worry! The Ringling Museum is open daily from 10:00-5:00 PM.
Please note that they are always closed on Thanksgiving, Christmas and New Years Day. And make sure to check temporary closures on their website: things like cleaning and upgrades are vital to keep this museum alive and thriving! Lastly, make sure to remember that the Art After 5 Admission is not only only $15, but you can get access to the museum after 5 and until 8 pm on those Thursdays!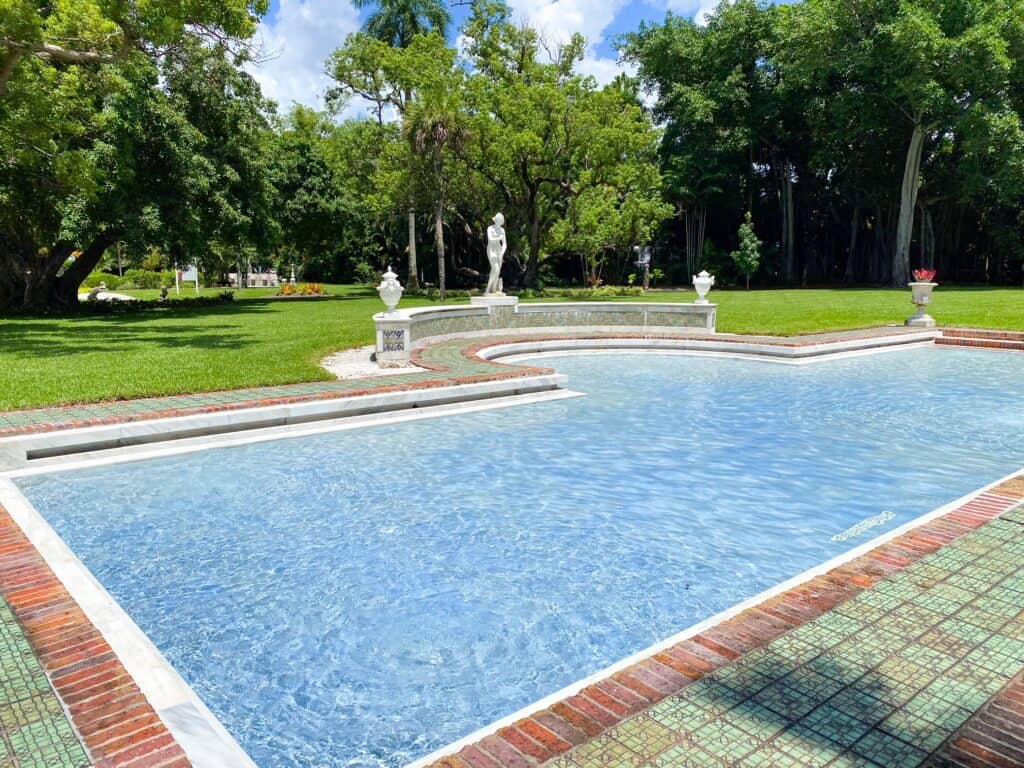 Things to do at The Ringling Museum
Visit Ca'd'Zan Mansion
We've already talked about about the Ca'd'Zan at the John and Mable Ringling Museum of Art! You can always tour this home of the circus king and his wife, and in fact, we recommend you do it when considering what things to do when visiting Sarasota!
You'll love the roaring twenties vibe and feel like you truly get to witness what was this couples' American Dream. The Venetian Gothic Style is stunning, and it captures the romance and beauty of the times. Explore with a tour or walk through yourself! This is a venue with detail and over 36,000 square feet you don't want to miss!
Grab Food From the Cafe
Who doesn't love food and snacks? Thankfully the Ringling Museum features the Ringling Grillroom in Sarasota! This is a modern take on an American restaurant, and people love to go here for casual lunches. This cafe is located on the ground floor of the McKay Visitor's Pavilion. The grill is open to visitors of the museum as well as general public! You can make a reservation, or you can walk in! There is both indoor and outdoor seating.
Aside from the Ringling Grill there is also the Ringling Concessions which is great for snacks, especially if you have kiddos. Here you can get salads, popcorn, and more! And if you are there on a specific day, you could possibly find the Wandering Chef parked near the Banyan Cafe. This truck features burgers! But at the end of the day, people really seem to enjoy a classic cup of coffee from the Museum Cafe. There are just so many options when it comes to food here!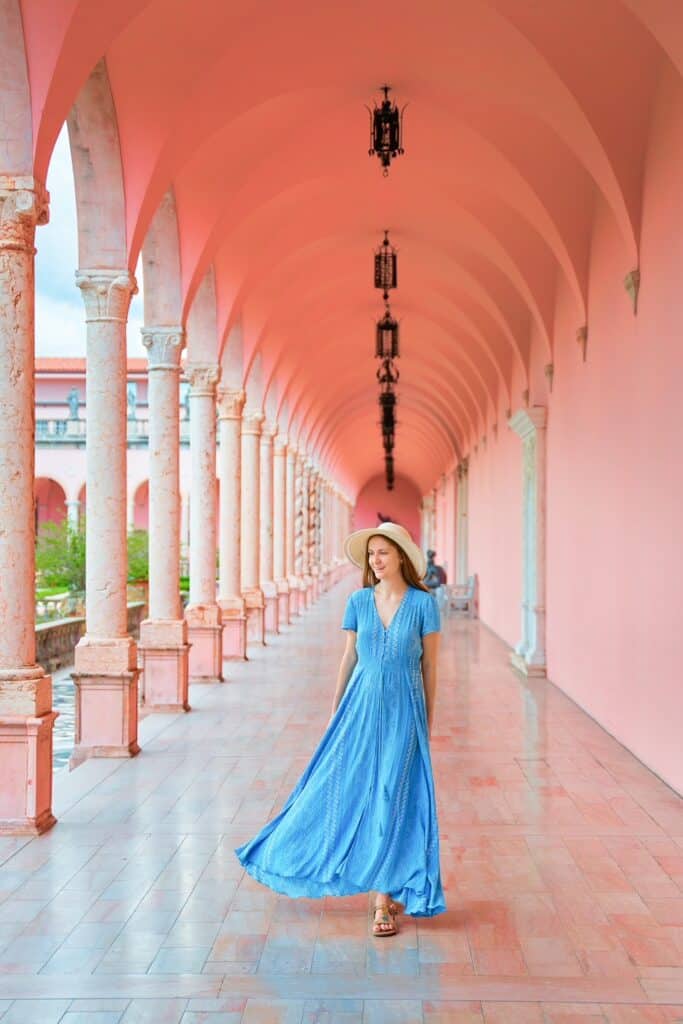 Visit Private Art Collection(s)
Have you ever looked at an art collection and wondered how much it is worth? Consider the Ringling's private art collections. This display is appraised at around 30-40 million dollars. The collections at the Museum itself include over 28,000 works! The works represent a variety of time periods and styles, like the non-Western art from ancient periods, and more.
John Ringling started this collection and it continues to grow to this day! The Museum archives and Art Library also have research collections that focus on John Ringling. You can see things like institutional records of the historic circus here! And even if you can't see these collections in person, many of the Ringling Museums archives can also be viewed online now! It is accessible and fun!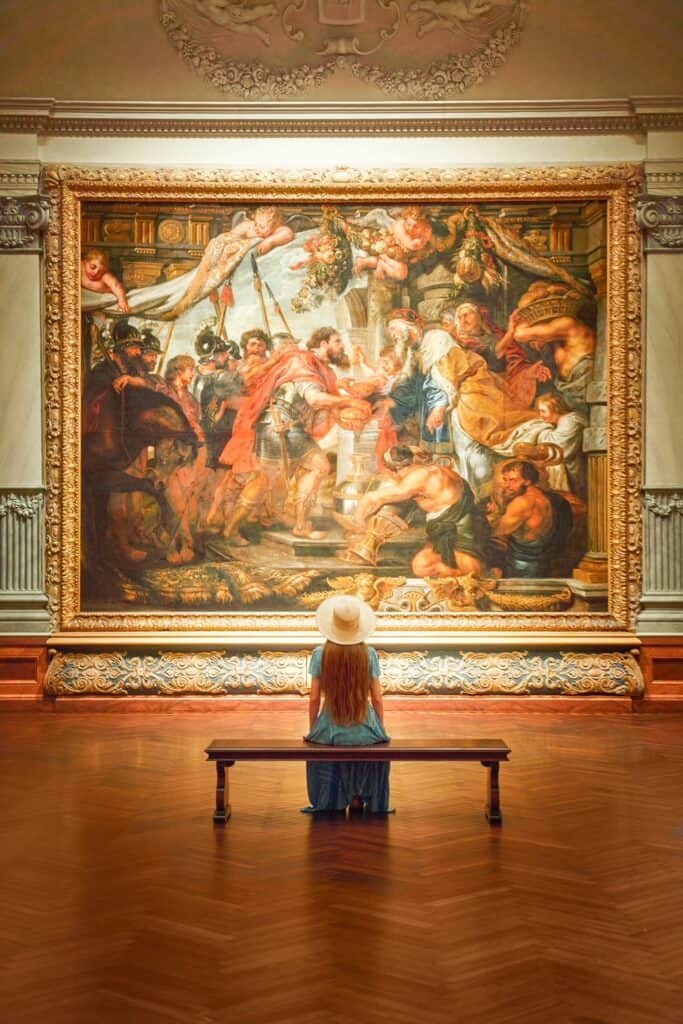 Stroll the Bayfront Gardens
The Bayfront Gardens. Everyone knows them, everyone loves them! When you visit the Ringling Museum are you more than welcome to explore the Bayfront Gardens at your leisure. These gardens are almost like a live museum themselves: from the trees to the greenery and secret gardens, there are whimsical areas you don't want to miss!
But not all art is alive in the gardens! Make sure to stop by the Dwarf Garden, or even see the awe-inspiring statues of couples situated in the greenery. Guests also tend to love to take strolls in the breeze that sweeps through the Bayfront promenade and Millennium Tree Trail! There is also the Rose Garden here too! No matter what garden you visit, honestly, you won't be disappointed!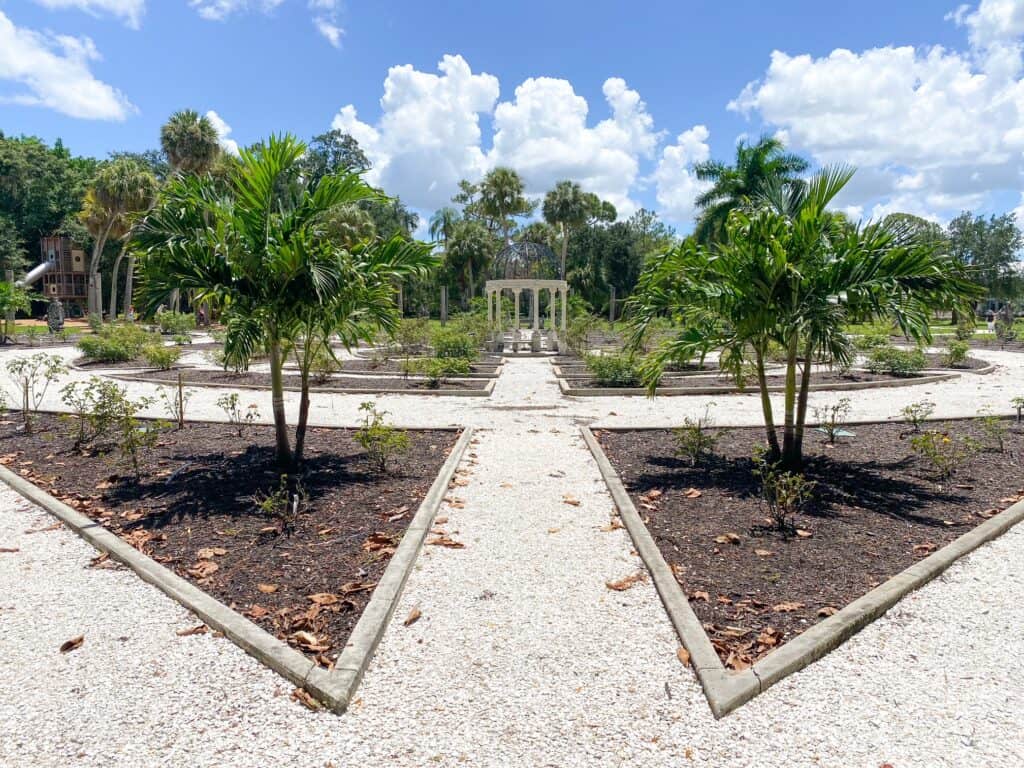 Explore the Banyan Trees
Since we were recently talking about gardens and plants, it only seems appropriate to also talk about Banyan trees! Mable, when creating the estate of the Ringling Museum, imagined the estate with exotic trees and plants! So they collected them along with their art. Today, you can see touches of this exotic life growing on the estate itself.
On the 66 acre garden of trees, there are 14 Banyan trees. This is the largest collection in Florida. They are all located on the Millennium Tree Trail. Together, they provide a nice relief from the intense Florida sun and pair well with the other trees of oak, holly, citrus, and magnolia that also sit in the wonderful area.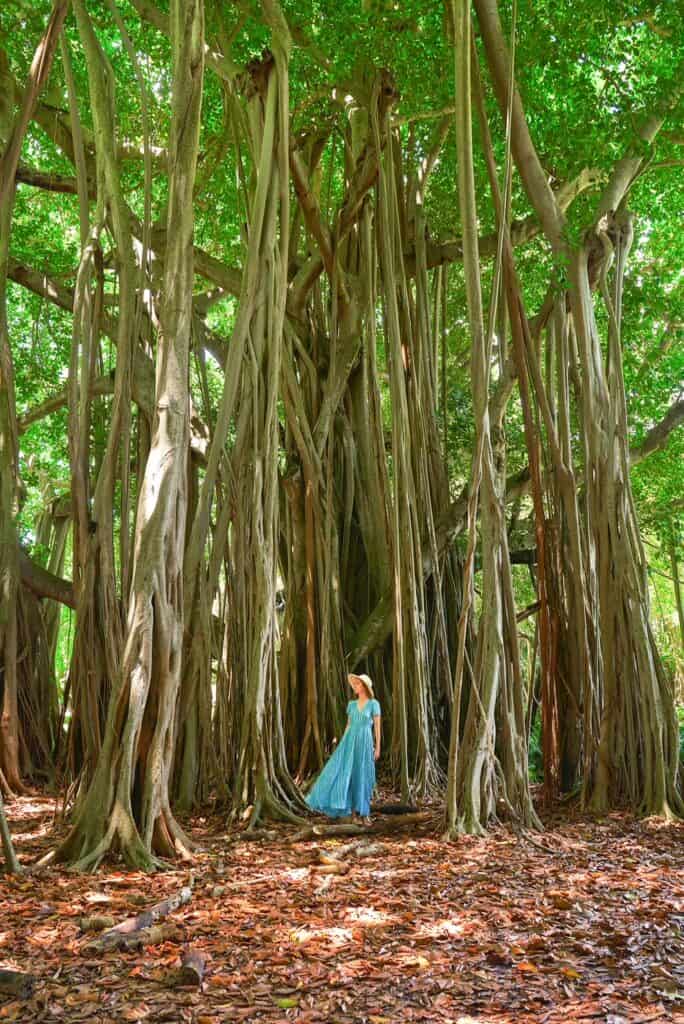 Visit The Circus Museum
Want to be a part of the greatest show on Earth? You can take a break from the art and gardens in the Circus Museum! After all, the Ringling Museum wouldn't be the Ringling Museum without a tribute to the circus. Walk the wire, or squeeze into a clown car here! You get to truly see it all: you'll find yourself wondering at the glittering costumes and cannons.
Or stop by the Circus model and Greatest Show on Earth Mural to celebrate this historical moment in entertainment. Visitors here will find wardrobes, props, equipment, wagons, and more. It is a must-see! And don't forget to check out the films that are playing in between the props to learn more about this circus!
How Long to Spend Exploring the John And Mable Ringing Museum
If you are wondering how long you should stay at the John and Mable Ringing Museum in Sarasota, there is no real right answer. Honestly, it depends on when you go! If you are swinging by after 5, then you have a few hours, but if you are there at opening, you have the chance to be there all day!
At the end of the day, we recommend spending at least 3 hours here. The Ringling Museum is massive and there is tons to do! It can take you at least an hour just to walk through some of the gardens! So pace yourself and don't wear yourself out! We want you to enjoy all you can and plan accordingly!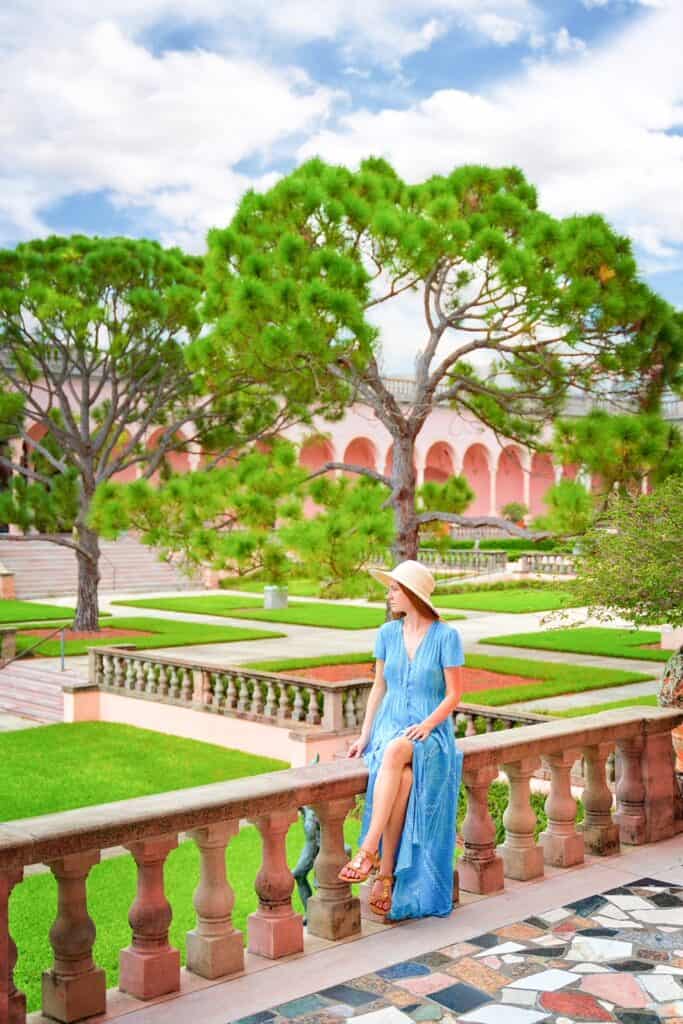 Tips for Visiting the Ringling Museum
Make sure to wear appropriate shoes and clothes! You will be walking and standing a lot, and the sun can be unforgiving in those gardens, while the AC can be chilly inside!
Picnic facilities are located in the Dwarf Garden and near the play space: you can always bring coolers here if you want to enjoy lunch and bring lunch with you so you don't spend a lot of money!
Please make sure to remember that bicycles, scooters, skateboards and roller blades are not allowed on the estate, but there are bike racks by the visitor pavilion!
Bring a camera! Still video and photography is allowed for noncommercial use, but make sure you aren't doing any recording of guided tours.
Check the weather before you go! It make impact the crowds, and if you get to go see the gardens or not!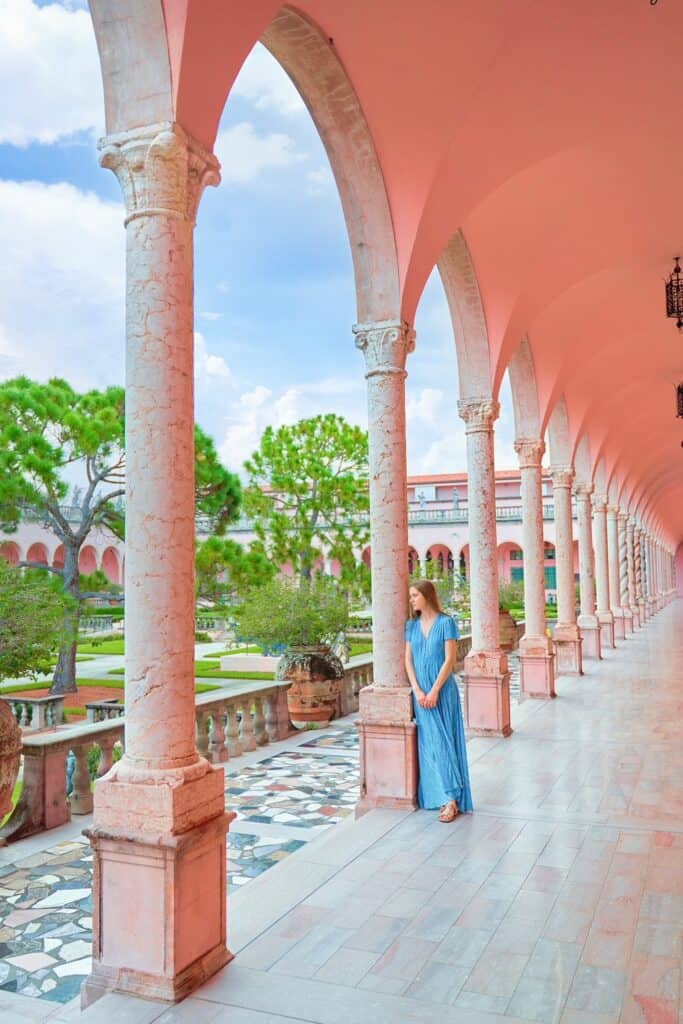 And there you have it, folks! Tips for visiting the Ringling Museum: A Sarasota Hidden Gem. We promise. you will love it. So, go and enjoy!