Are you looking for a few places in Florida that look like Europe? You are in for a treat because I have personally been to all of these European towns in Florida, and let me tell you the vibes are just right! From walkable downtown areas to the canals of Venice there is something for any and everyone missing Europe.
Pack your bags and get ready to explore all my favorite Florida towns that look and feel just like you are on a European holiday, with all the comforts of still being in the US!
Places in Florida that look like Europe
Alys Beach Looks like the Greek Beaches
Alys Beach is a lovely town on Florida's panhandle, and it has a strikingly resembles of the island of Greece. The similarities are particularly noticeable in the town's white stucco buildings and cobbled streets. Which is one of my favorite parts of the Greek coastal towns.
The first example of a European-like experience in Alys Beach is visiting the butterfly park. Similar to the lush gardens you might find in Greece, this park offers a serene environment that is perfect for leisurely strolls or picnics, making visitors feel as if they're relaxing in a Mediterranean paradise.
Secondly, dining at George's at Alys Beach is another activity that mirrors a Grecian experience. With its blend of local and international cuisine, the restaurant serves dishes that are heavily influenced by Greek flavors. Eating here feels much like enjoying a meal in a beachside taverna in Greece.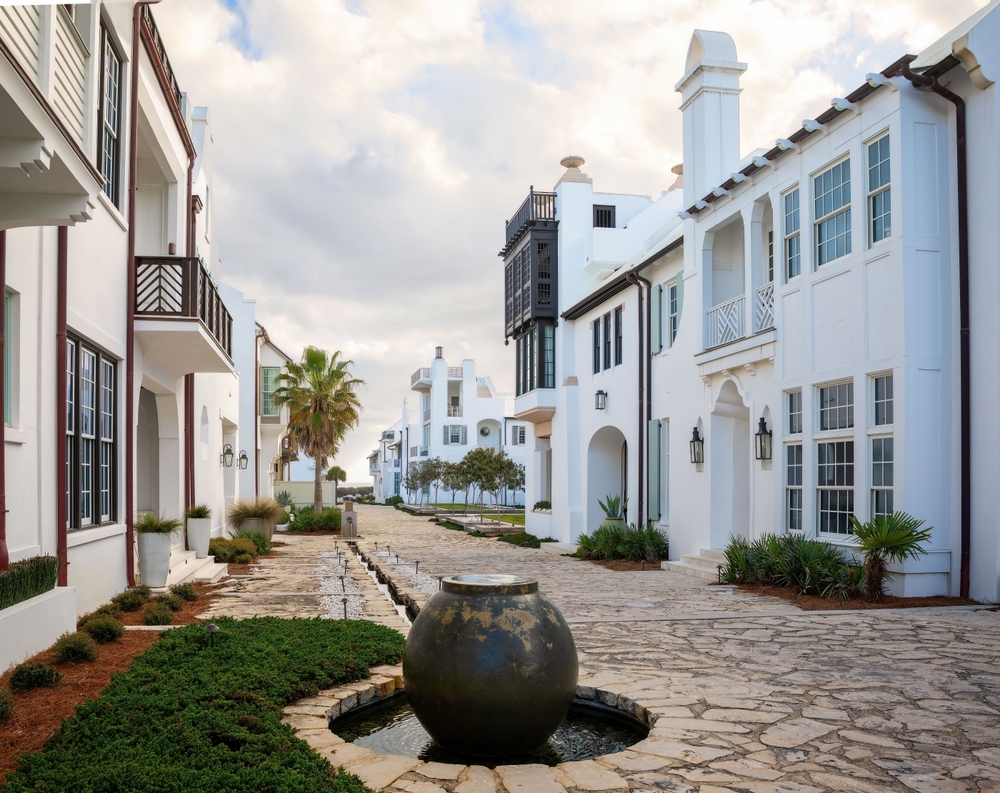 The Ringling Museum
The Ringling Museum Sarasota, officially known as The John and Mable Ringling Museum of Art, is a must-visit attraction in Sarasota, Florida. It has a very impressive collection of European, Asian, American, and contemporary art. Which makes it one of the most diverse and extensive art museums in Florida
The museum was established by John Ringling, one of the five brothers who owned and operated the Greatest Show on Earth. John was a big art collector, and his collection was what started the museum. The museum complex also includes the Ringling's historic mansion, Ca' d'Zan, and the Circus Museum. This is extra special because it shows the history of the Ringling Brothers Circus and a few other famous circuses.
Aside from the massive art collections, the Ringling Museum is also known for its stunning architecture and beautiful outdoor gardens. The buildings themselves are works of art, featuring European Renaissance and Baroque architectural styles. The gardens offer a peaceful escape from the busy city and beautiful views of Sarasota Bay.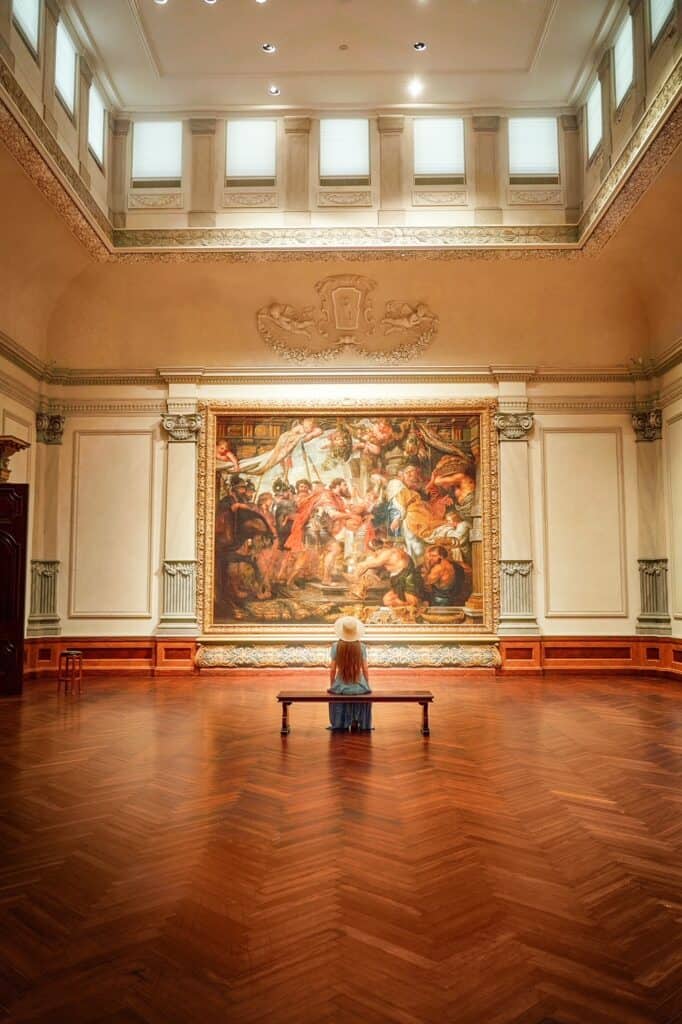 Tarpon Springs Looks like Greece
Tarpon Spring is located along Florida's Gulf Coast and has Greek vibes. Its influence is not coincidental but a result of a large Greek community that has lived here for generations and imbued the town with an authentic Hellenic spirit.
Start with a stroll down Dodecanese Boulevard. Which is the town's main area. You will feel like you are in a street market in Athens. There are small shops selling real Greek products. Also, book yourself one of the best restaurants in town the Hellas.
Dining at Hellas Restaurant and Bakery offers a real Greek experience right in the heart of Tarpon Springs. From traditional moussaka to baklava, the menu is full of Greek favorites.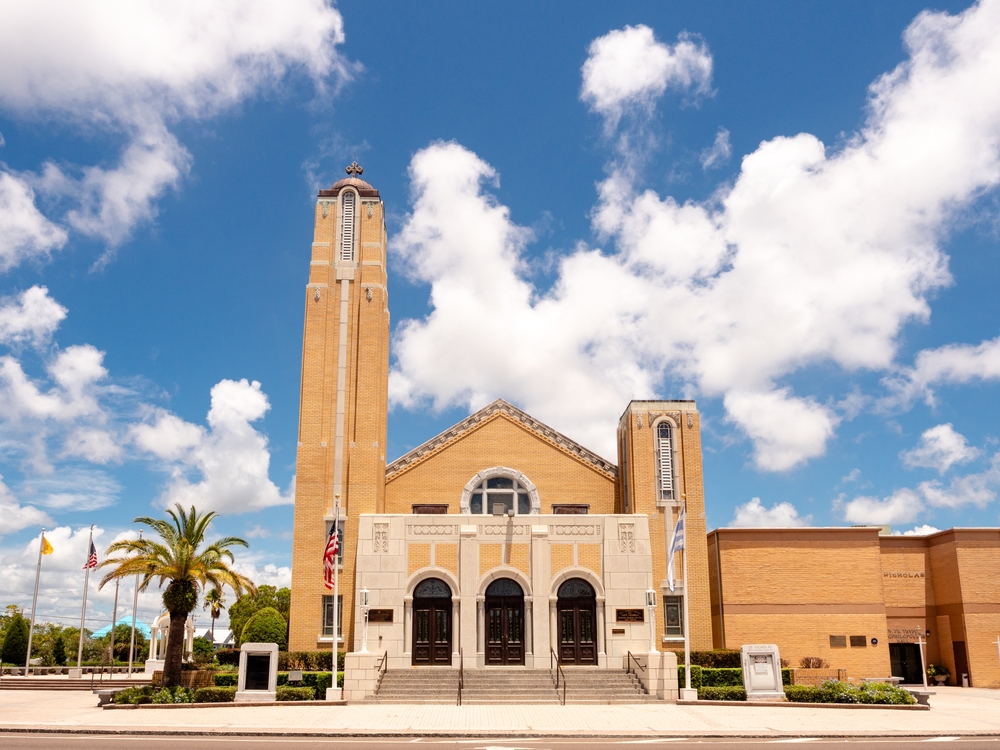 Vizcaya Museum in Miami
Vizcaya Museum was previously the grand home of businessman James Deering. The European charm is located in the heart of Miami, Florida. It has Mediterranean Revival architecture, combined with Baroque touches. It feels just like the buildings built during the Italian Renaissance.
One of the key factors that will make you feel like you are in Europe is when you explore the Italian Renaissance gardens. They were designed by landscape architect Diego Suarez. And these gardens have beautiful fountains, and statues, and are much like what you'd find in the gardens of Italy.
Another European-like experience at Vizcaya is touring the villa itself. It houses over seventy rooms filled with European decorative art and furnishings. As you wander through these huge spaces, it feels like you are walking through an aristocratic mansion in Europe.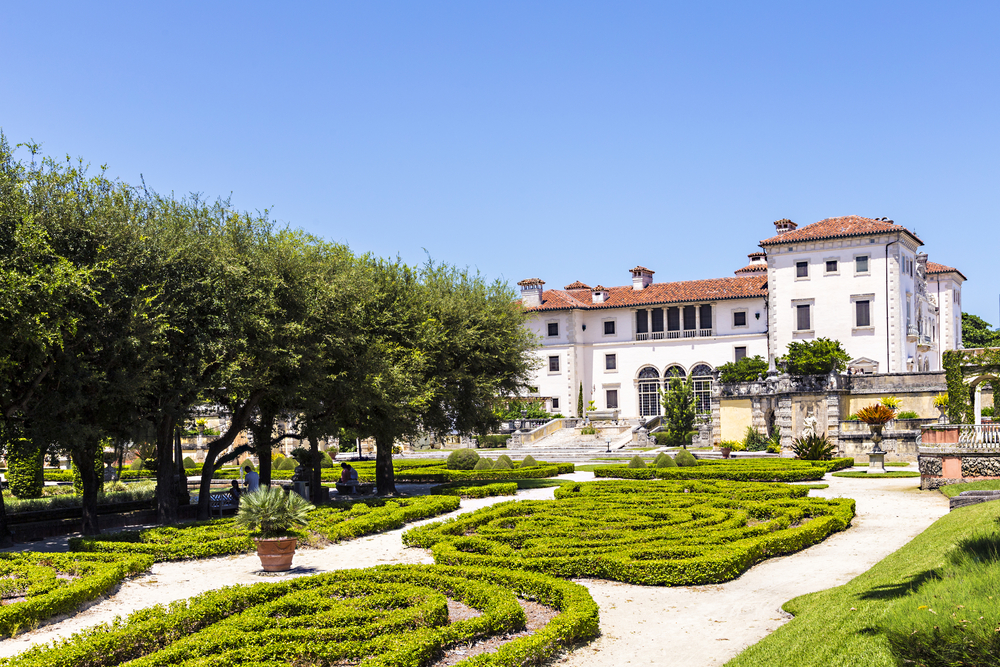 Saint Augustine Looks Like Spain
Saint Augustine, is the oldest city in the US and is one of the places in Florida that feel like Europe. It is a beautiful destination that effortlessly has the charm and history of Spain. There are Spanish roots here that date back to its founding by Spanish explorers in 1565!
Start with a walk through Saint Augustine's historic district. It feels much like strolling through a small Spanish town. The narrow cobbled streets, the Spanish Colonial architecture, and the stunning courtyards are reminiscent of the old world in Spain.
Also, the iconic Castillo de San Marcos, a star-shaped Spanish stone fortress, is one of the best things to do in Saint Augustine and stands as a reminder of Saint Augustine's Spanish past. Exploring this ancient fort gives the feeling of visiting a historic site in Spain, complete with drawbridges, towers, and views of the Matanzas River.
Additionally, the city's food scene enhances the Spanish experience. From authentic tapas at Columbia Restaurant to Spanish wines at San Sebastian Winery, the city offers delicious delights that taste just like the flavors of Spain.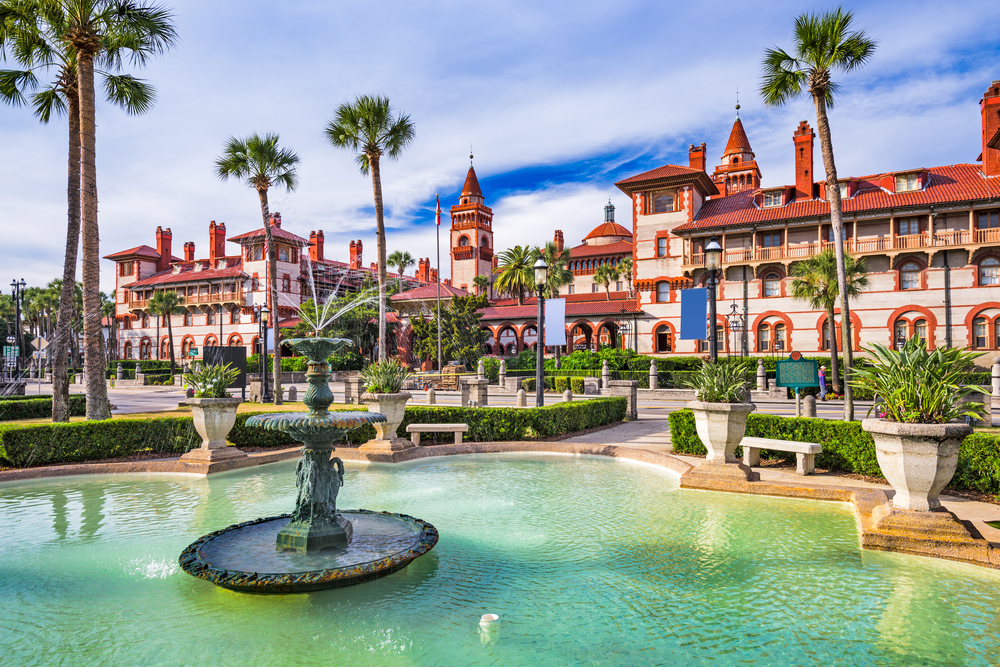 Rosemary Beach
Rosemary Beach is located on Florida's Emerald Coast and is one of the European towns in the USA. Unlike most American cities, Rosemary Beach is a walkable neighborhood, which is just like many of the small towns in Europe.
Starting with its architecture, Rosemary Beach pulls influences from European styles, particularly the West Indies and Dutch Colonies. The narrow cobblestone streets are lined with beautifully cute homes, public spaces, and courtyards to relax in.
The town center offers a unique blend of restaurants, boutiques, and galleries all within walking distance. Adding to this European vibe is the local restaurants. From French pastries at La Crema Tapas and Chocolate to Italian gelato.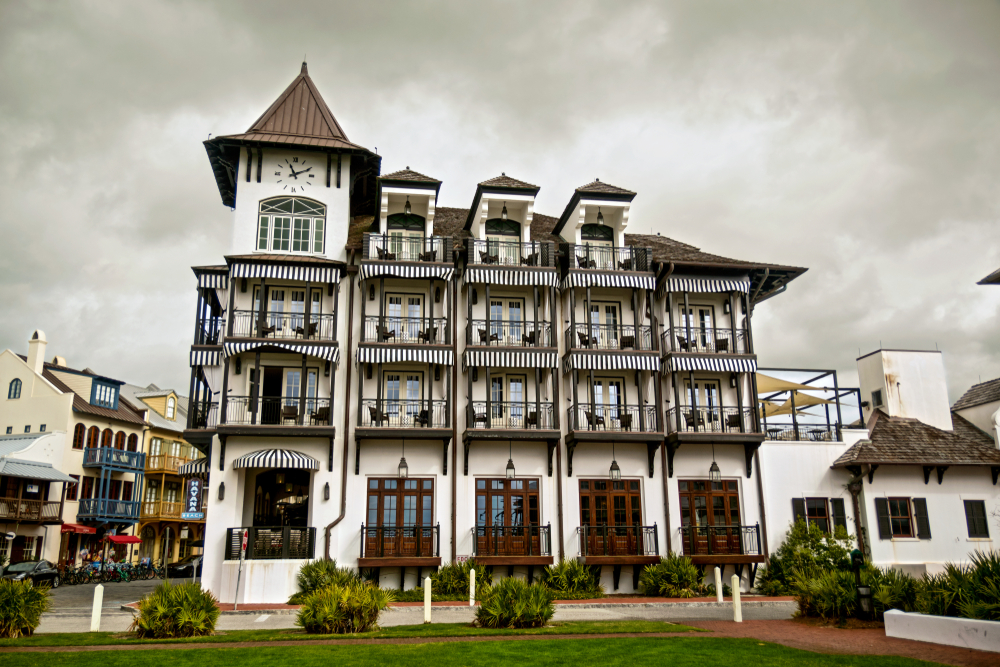 Flagler Museum
The Flagler Museum is in the heart of Palm Beach, Florida. It is a remarkable space that offers you a glimpse into America's Gilded Age. Previously known as Whitehall, this grand villa was the home of Henry Morrison Flagler. He was one of the co-founders of Standard Oil and a key figure in Florida's early development.
When you first arrive you are instantly stunned by the museum's stunning architecture. It was designed by John Carrère and Thomas Hastings. Which are the same architects behind the New York Public Library. The building is a testament to the Beaux-Arts architectural style and looks just like many European mansions.
Inside the museum, there are 75 rooms filled with original furnishings and a huge art collection. The museum is dedicated to preserving history. And is shown throughout the 125,000 square feet of building, eight and a half acres of land, and hundreds of thousands of objects and documents.
Lastly, the museum regularly hosts guided tours, exhibits, and special events that provide a deeper dive into Flagler's life and the era he lived in.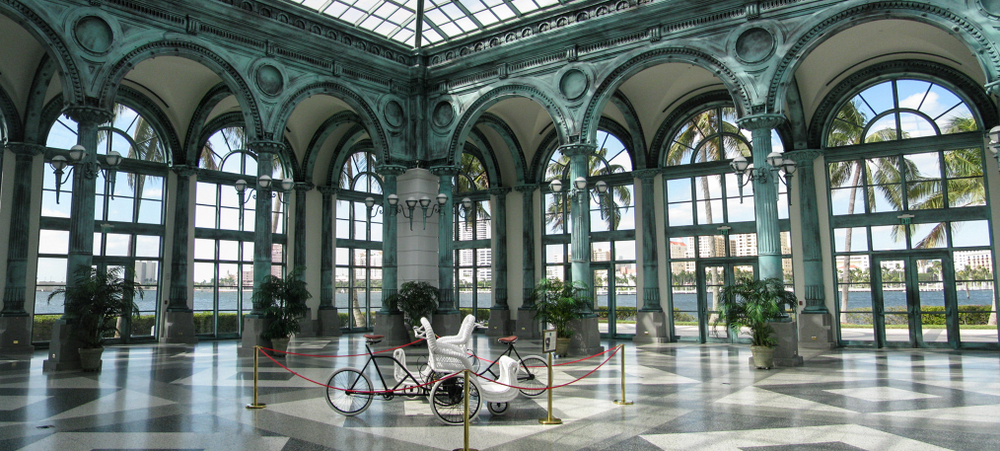 Castle Otttis
Castle Otttis is located in the charming city of St. Augustine, Florida which is one of the places in America that look like Europe. This is one of the prettiest castles in Florida. It was crafted with three t's in its name and was built by Ottis Sadler and Rusty Ickes between 1984 and 1988.
Inspired by the grandeur of 1,000-year-old Irish castles, Castle Otttis is not only a building but a landscape sculpture created in remembrance of Jesus. Its design and construction were guided by historians from the Catholic Bishops, ensuring it has an authentic reflection of historical castles.
The castle's exterior is breathtaking, but the interior is equally as beautiful. It's full of Christian symbolism throughout and is known to be a deeply spiritual space.
If you want to explore the inside of this unique castle, plan your visit for the last Sunday of the month. This is when the Association of Roman Catholic Women organizes walk-through visits. Or you can plan to get married here as the castle serves as a stunning location for weddings!
This is a hidden gem in St. Augustine that will transport you back to the era of ancient Irish castles.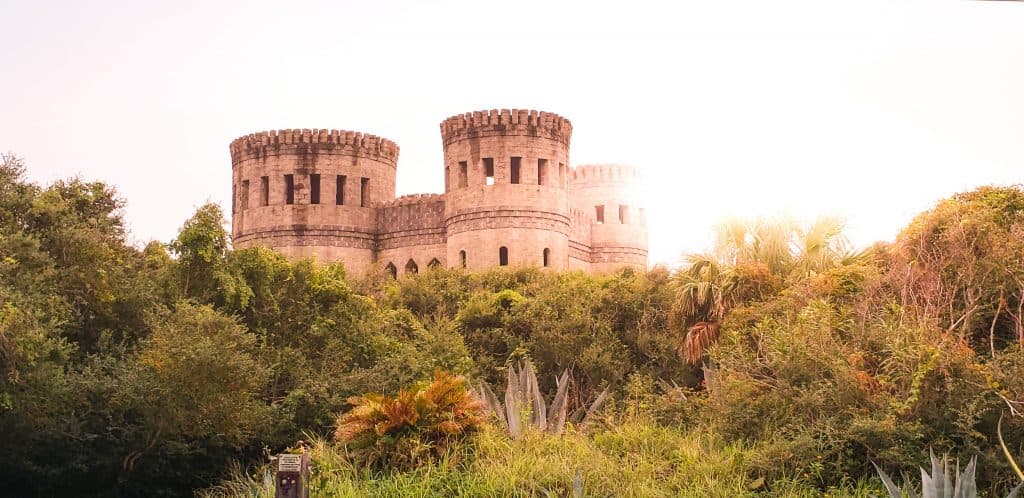 Fort Lauderdale's Las Olas Gondola
You do not have to go all the way to Italy to experience the romance of Venice. You can do it right in the heart of sunny Florida at the Las Olas Gondola. It is based in Fort Lauderdale and is definitely one of the European places in Florida.
Las Olas Gondola is a family-owned business that is run by a crew of experienced gondoliers who bring a slice of Italy to Fort Lauderdale. The gondolas ride through the canals of the city, providing visitors with a unique perspective on the beautiful homes, luxurious yachts, and subtropical flowers that line the banks.
Whether you're looking for a romantic date night, a unique way to celebrate a special occasion, or simply want to experience the city from a different viewpoint, a ride on the Las Olas Gondola is a memorable experience. As you recline in the comfy seats of the gondola, you will enjoy the peaceful ambiance of the canals.
The gondola rides last for around 90 minutes and can fit up to parties of six. The company provides a variety of tour packages. Including options for special occasions such as birthdays, and anniversaries, and three have even been marriage proposals. Each ride includes a complimentary bottle of water or soft drink. But, you are welcome to bring your own beverages and small snacks too.
It is also located near the Las Olas Boulevard. Which is a vibrant street known for its shopping, dining, and nightlife. But a gondola ride can be the perfect start or end to a day exploring Fort Lauderdale. So, step aboard and let Las Olas Gondola transport you to the canals of Venice without ever leaving Florida's shores.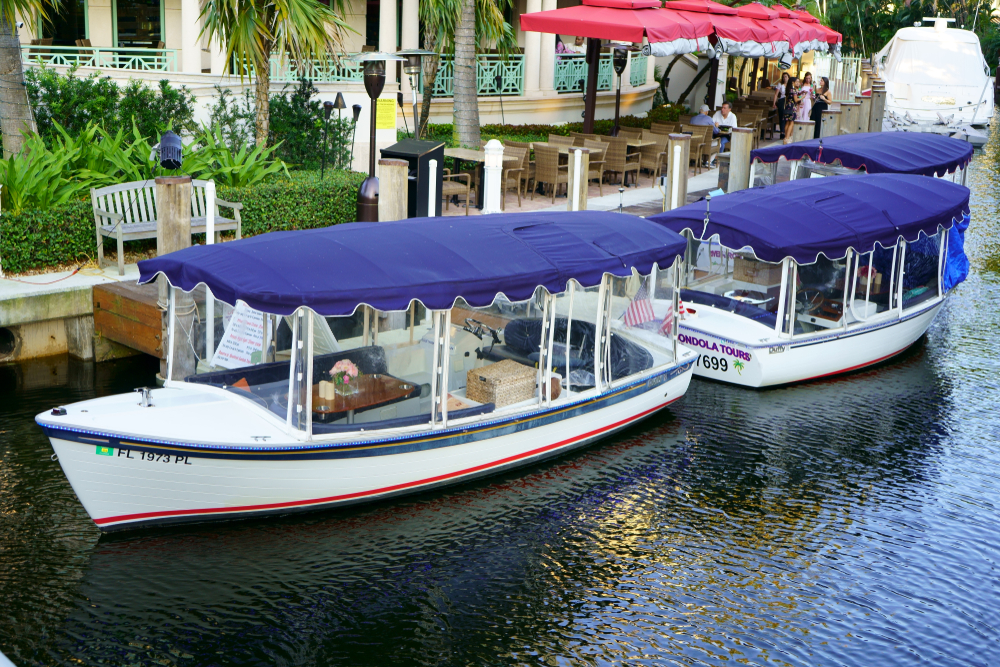 Dunedin Florida
Up next for European towns in Florida is Dunedin. It is on the Gulf Coast of Florida. It has a Scottish heritage, unique festivals, gorgeous beaches, and a charming downtown area. Dunedin offers a coastal charm in Florida that is hard to resist.
The city has Scottish roots and they are evident in its name. Dunedin is the old Gaelic name for Edinburg. Among its annual events, one of the most famous is the Dunedin Highland Games and Festival. This event celebrates Scottish culture with traditional music, dance, athletics, and food.
Dunedin's downtown area is a mix of art galleries, antique shops, and unique boutiques, all set against the backdrop of beautiful historic European-looking buildings. It's a great place to enjoy a walk, followed by a meal at one of the many local restaurants or breweries. Be sure to check out the Dunedin Brewery, it is Florida's oldest brewery!
The city is also known for its beautiful parks. Including Honeymoon Island State Park and Caladesi Island State Park. These are renowned for their beautiful beaches and abundant wildlife. There is also the Pinellas Trail. Which is a 38-mile-long biking and hiking trail that runs through the city, offering a great way to explore the local area.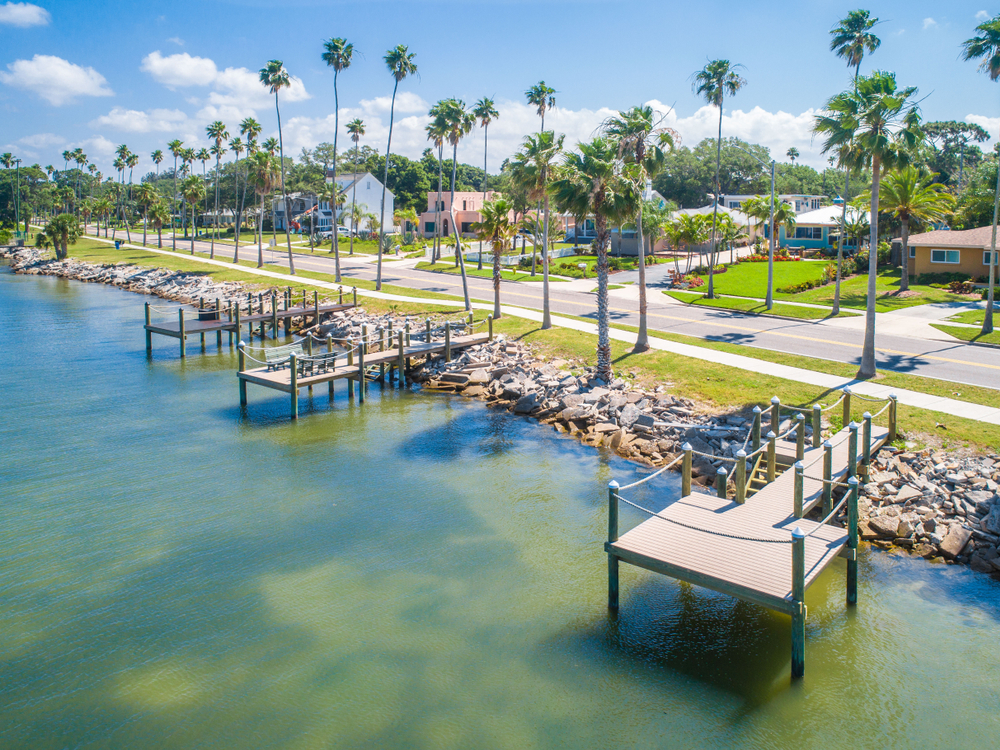 Downtown Sarasota
Downtown Sarasota has plenty of European culture in Florida. It has a vibrant arts and culture scene just like many European cities. It has plenty of galleries and theaters. The biggest are the Sarasota Opera House and the Florida Studio Theatre. Palm Avenue is known as Gallery Row and mirrors European streets.
Downtown Sarasota hosts cultural events and festivals that are reminiscent of European traditions. These include film festivals, art fairs, and music concerts.
The city's architectural landscape enhances its European feel. It displays a mix of historical and modern architecture, mostly Mediterranean Revival-style buildings.
The food scene in downtown Sarasota adds to the European touch. Many places offer a variety of international cuisine. From Italian to Spanish dishes. The Outdoor cafes serve farm-to-table dishes and fresh seafood.