If you are heading to Apopka, Florida, read on so you know some of what to expect during your visit!
Apopka is a medium-sized city near Orlando, Florida. It is located in central Florida and the Apopka population is 53,489 as of 2018.
In 2000 the city population was just 26,000 so the area continues to grow and become popular as more and more people move and see all that it has to offer.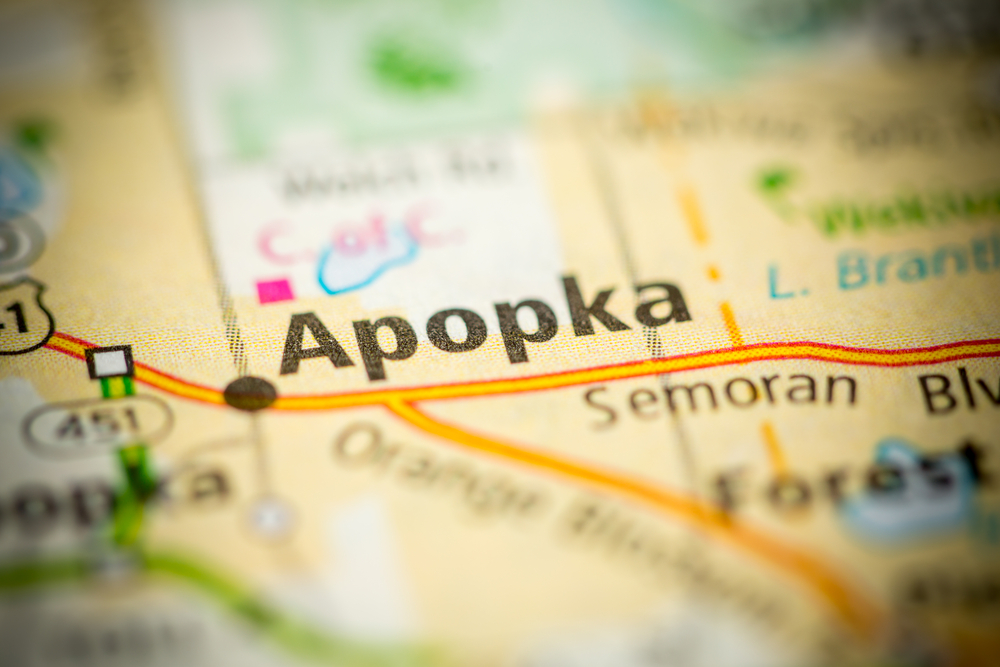 Apopka is located in Orange County, Florida and was incorporated in 1929.
It started as a small trade station back in 1883 so this quaint area is actually quite historical.
It is now known as the "Indoor Foliage Capital Of The World" due to how many plant nurseries and greenhouses there are.
Is it really the place in the world that has the most? I guess we will truly never know!
This city is one of the best locations to live and visit if you love outdoor recreation because there are so many things to do and see nearby!
First, the gorgeous Kelly Park/Rock Springs is located on the doorstep of Apopka! You have only a short drive and you are in nature.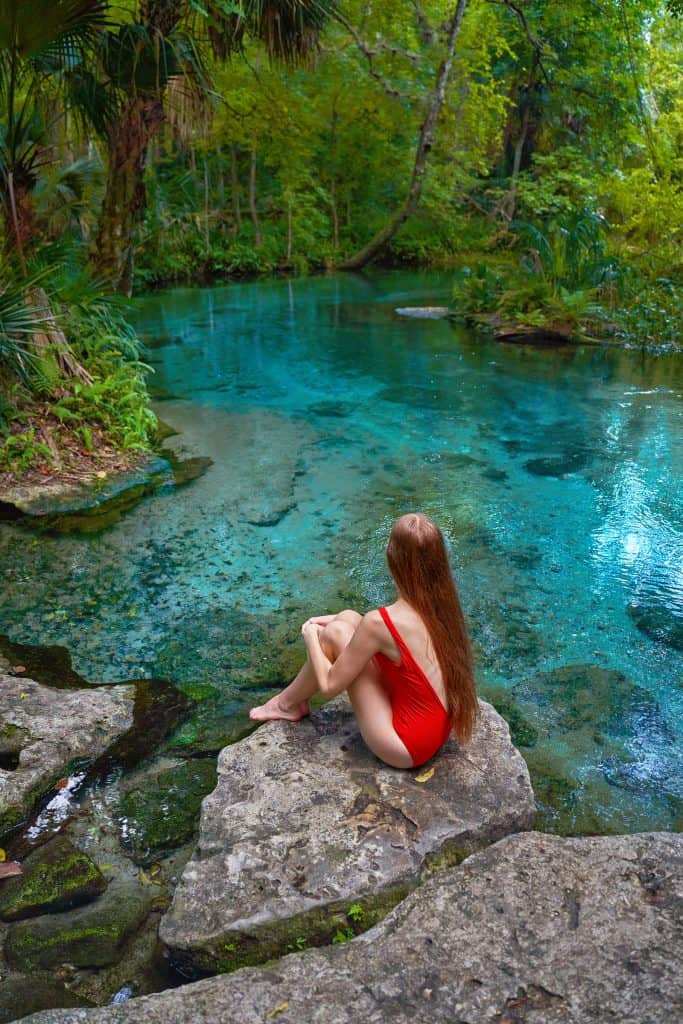 Prefer something else? Wekiwa Springs, one of the best Springs In Florida, is located just 10 minutes away from Kelly Park so you can hit two springs in one day!
Wekiwa Springs has over 13 miles of nature trails so you can go for a hike to enjoy the outdoors.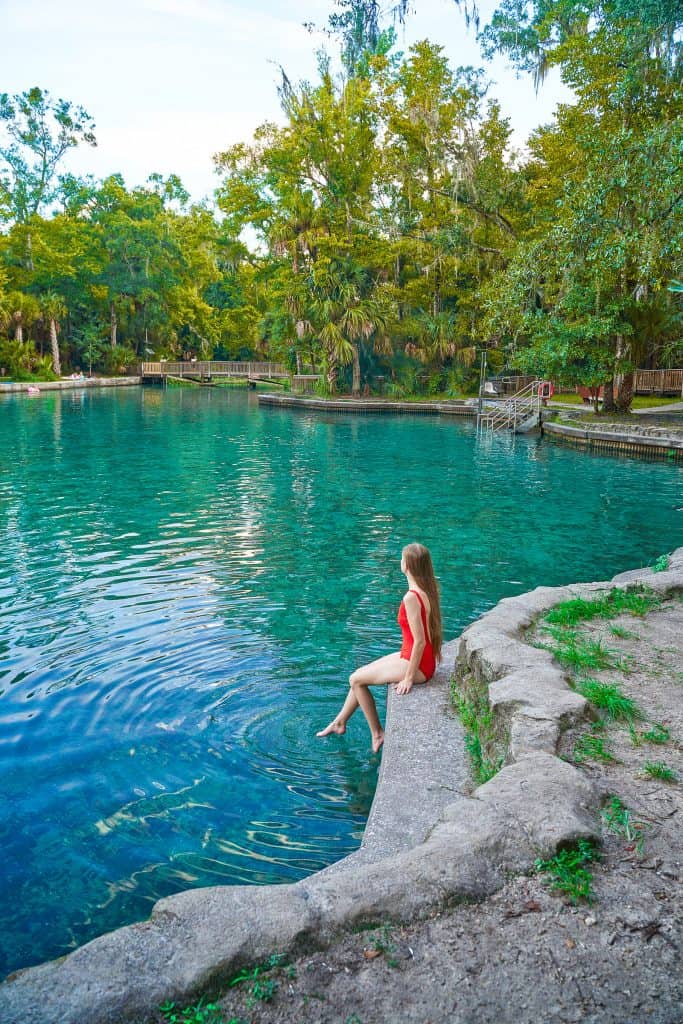 If you don't want to hike but still want to enjoy nature, you can bike ride, roller blade, roller skate and more along the West Orange Trail which is 22 miles long and is paved!
If you are looking for other things to do in Apopka, you can go paddle boarding or kayaking from King's Landing, one of the best spots for Kayaking Boarding in Florida!
You must do the Emerald Cut run for kayaking, you can thank us later! Make sure to check out our Tips For Kayaking Emerald Cut At Kings Landing.
Not your speed? You can go fishing on Lake Apopka or bird watching. Canoeing, camping, kayaking, hiking and more are also popular in this area!
Big into some of the Wildlife In Florida? You can explore the Lake Apopka Wildlife Trail and see what you can spot.
We are also huge fans of the Hutchinson Farm Winery if you are looking to indulge in an adult beverage and explore some local culture and history.
Magnolia Park is a fun place to explore and get out in nature, especially if you have small children.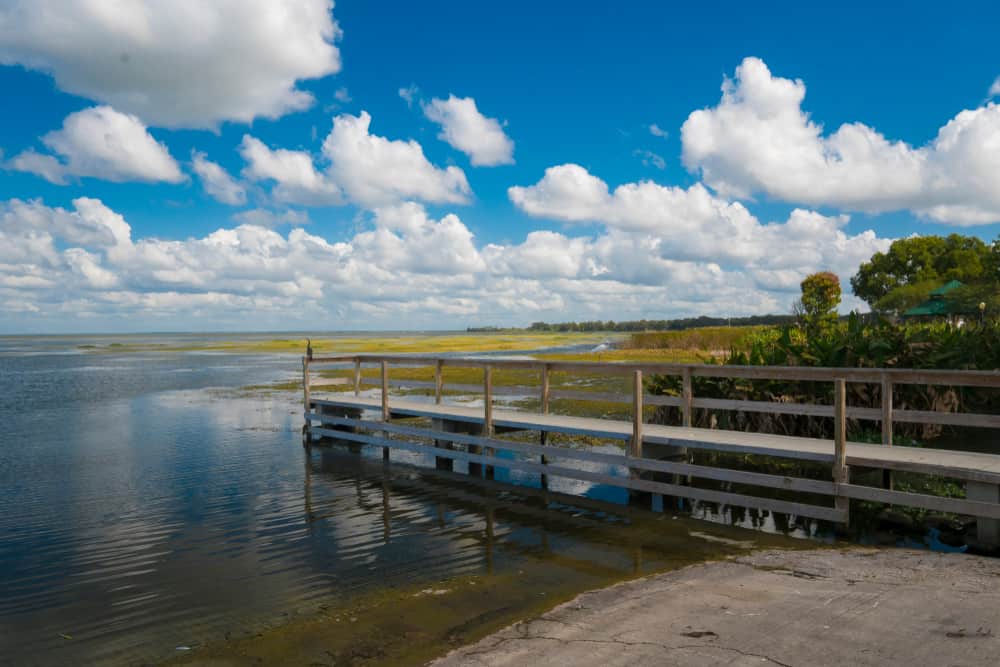 If you are big into theme parks, Apopka is only 19 miles away from Walt Disney World and the theme park areas of Orlando.
This way, you can experience all that Orlando has to offer, without being in all of the traffic mess that usually comes from it!
If you are looking for the best restaurants in Apopka, there are a variety of options! From chain stores to local favorites, there is something for everyone.
Some of our suggested Apopka restaurants are Fancy Q Sushi And Thai, Garibaldi's Mexican Restaurant, The Catfish Place, Back Room Steakhouse and more.
We hope you enjoy exploring Apopka Florida and all of the nature and all of the beautiful things to do while you are there.