Are you looking for a list of restaurants in Pensacola you must try? We have you covered with the best places to eat in Pensacola.
After spending all day at the beach in Pensacola, visiting museums, shelling, the lighthouse, state parks, forts, and more you will have worked up an appetite! Or before heading out to go stargazing!
If you need suggestions of where to stay check out our Airbnb's suggestions for unique places to stay such as the Sanctuary of Light Cabin, the Pelican Retreat Cottage or the Waterfront Cabin on the Bay just a few minutes from Pensacola Beach!
You are in luck as we have chosen some of-the best restaurants in Pensacola! From fresh Gulf Seafood, Italian, Japanese and Asian Fusion, Southern, Tapas, Irish and more we have the very best restaurants in Pensacola that we are excited for you to try!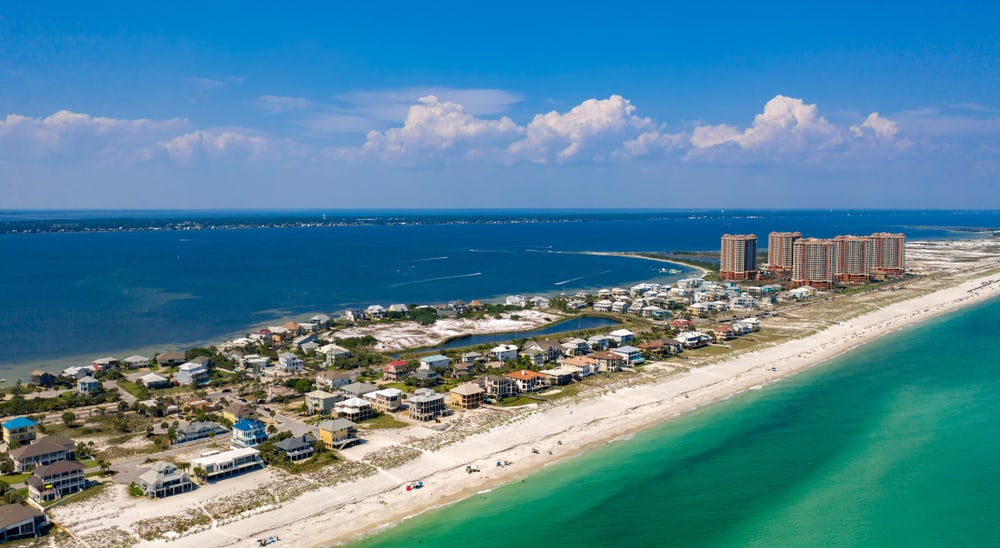 15 Delicious Restaurants in Pensacola You Must Try
Fish House
The Fish House and Atlas is one of the Pensacola restaurants serving up southern food just a few steps away from Seville Square! The Fish House has been serving up delicious fresh seafood for the past 20 years overlooking the Pensacola Bay. You can enjoy your meal al a fresco on the outside dock or just enjoy light bites and bar on the deck!
Known for serving some of the freshest seafood in Pensacola the motto of the restaurant is "if our fish were any fresher, we'd have to slap em'". From seafood to steaks, sushi and the famous Grits a Ya Ya the menu is varied with something for everyone.
Lunch at the Fish House is served Monday to Saturday from 11 am to 3 pm. Try the Sauteed crab claws, grouper bites, crab cakes, gumbo, Red fish, Mahi-Mahi, Barracks Burger, Club Sandwich, or the Grits a Ya Ya with spiced Gulf Shrimp with veggies over gouda cheese grits.
Dinner menu has many of the same lunch favorite with additions like Fish House seafood sampler, seafood pasta, fried chicken, New York Strip or Rib Eye and Sushi rolls. Come by for Sunday brunch in Pensacola with additions of classic egg Benedict, French toast and all the normal menu favorites.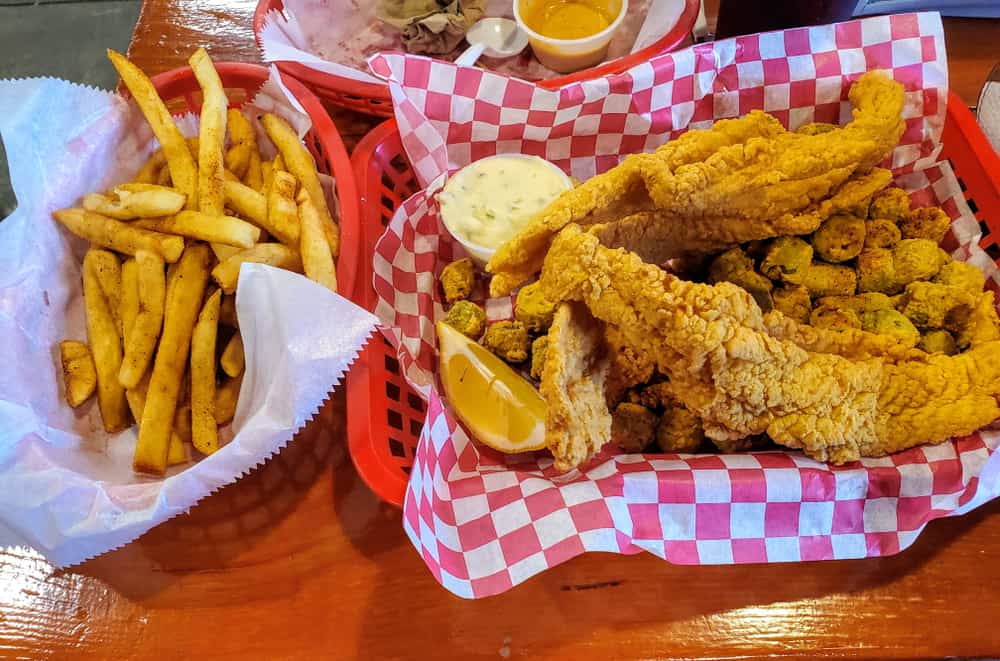 Global Grill
Global Grill is one of the restaurants in Pensacola you will want to make reservations at if dining on the weekends! This restaurant focuses their menu around Tapas food with an American flare. Located in downtown Pensacola area this is the perfect restaurant to come and try different small dishes!
Menu favorites at the Global Grill include the lamb lollipops, fried asparagus, crawfish cheesecake, cheese platter, filet mignon with potatoes, chips with blue cheese, warm brie with puff pastry, mushroom salad, baby brussel sprouts, scallop and beet risotto, oysters, and escargot.
Make sure to leave room for dessert! Try the cheesecakes, ice cream , chocolate cake, creme brûlée. They also have an extensive wine menu making this the perfect date night romantic restaurant in Pensacola!
Sushi Masa
Sushi Masa is one of the best restaurants in Pensacola Florida serving Japanese style food including sushi, hibachi and more! This is the perfect place to dine if looking for a fun dining experience, who doesn't love hibachi?
They offer an amazing special All-You-Can-Eat sushi, appetizers, meals, and drink for only $17.95 for lunch and $26.95 for dinner with one alcoholic drink included! All the rolls are made in house to order.
Not to worry for those wanting something other than the specials above, they have lunch specials boxes served with your choice of meat in teriyaki sauce with soup or salad, rice, gyoza and California roll. Or Hibachi lunch special!
For dinner Sushi Masa does a Hibachi entree with salad, soup, shrimp, veggies, rice and noodles as well as your choice of entree like chicken, salmon, shrimp, streak, scallop and more. Try one of the chef's special rolls like Little Tokyo with crabmeat, shrimp, avocado, Masa roll with spicy crab and avocado deep fried, Rainbow Naruto Maki with tuna, salmon, and yellowtail.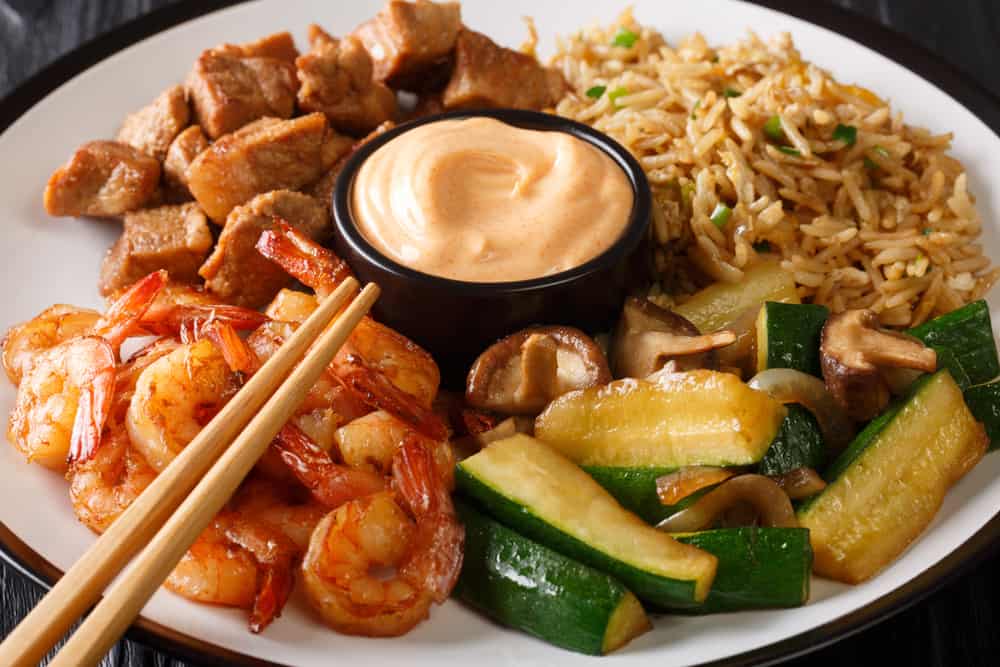 Oar House
The Oar House is located minutes from downtown Pensacola in the Bayou Chico overlooking the Bahia Mar Marina. It is one of the best places to eat in Pensacola if looking to dine while watching a gorgeous sunset overlooking the marina. The restaurant offers live music and great happy hour daily from 4pm to 6pm!
Menu favorites like crab cakes, fish sandwiches, gumbo, red beans and rice and étouffée. On the lunch menu you will find fish and chips served with grits or fries, Cuban Sandwich, Roast Beef Sandwich and salads.
Dinner menu at Oar house offers fried pickles, gator bites, smoked tuna dip, Macho Nachos, Calamari, Fried fish fingers, wings, Seafood Gumbo, the Oar Salad with your choice of fish, Jezebel's Grill served with chicken, fish, shrimp and crab cake with rice and veggies, PoBoy, Fish Sandwiches, French Dip, Filet Mignon, Key West Paella, Shrimp and Grits and more!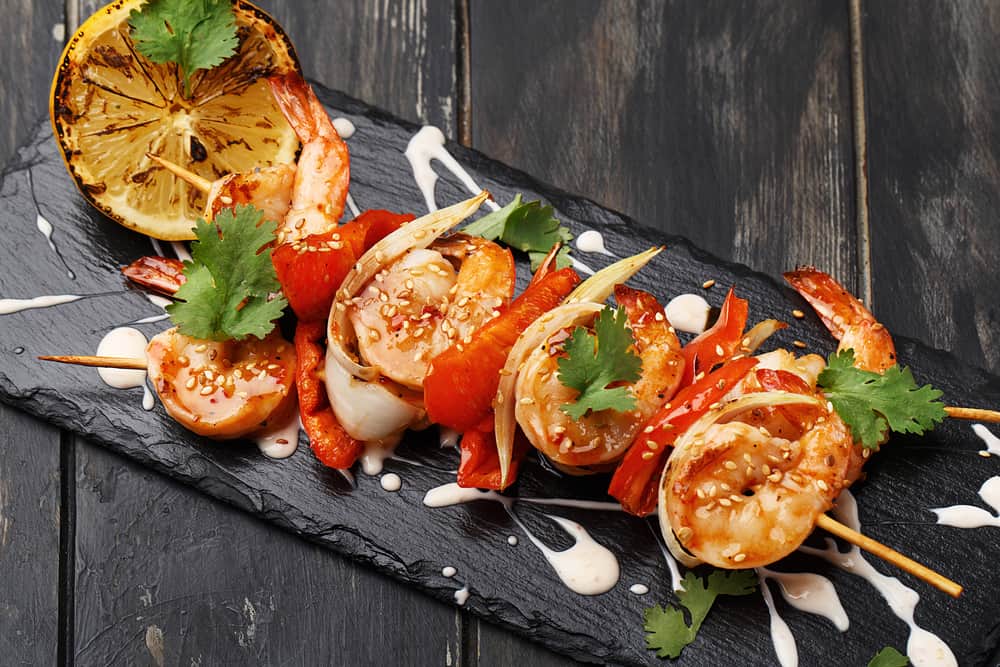 Ichiban
Ichiban is one of the best restaurants in Pensacola for those looking for Sushi. Not to worry they also serve hot dishes like Korean Short Ribs, Teriyaki boxes with soup, noodles and veggies, Tempura Boxes, Bento Boxes, Yaki Soba and Udon and Donburi.
For those looking for delicious sushi rolls you are in luck! The menu is very large and popular rolls include shrimp tempura roll, Red Tiger with spicy tuna and cucumber, Super Crunch Roll, Avocado Bomb, St. Mary Roll, Poke Bowl, Tuna Roll Maki Style, Hurricane Roll and more!
For vegetarian they have the Veggie Roll,Veggie Dragon Roll, Fried tofu, Vegetable Tempura and a Veg Sushi Plate, Avocado Heaven and more. Don't forget to try the large assortment of Saki and Asian inspired cocktails.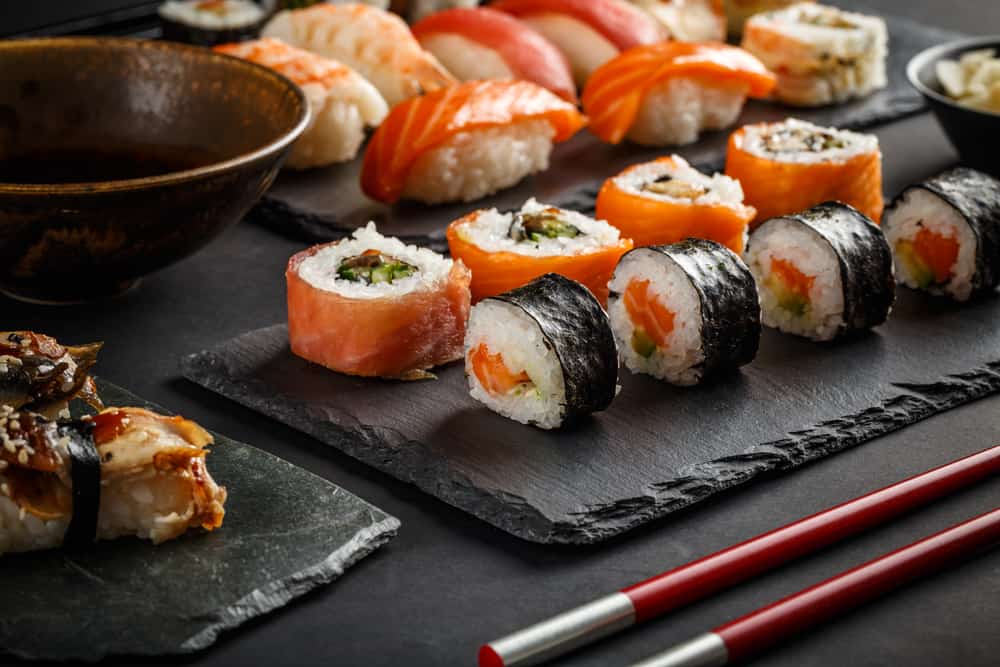 Union Public House
Union Public House is located near downtown Pensacola. This is one of the restaurants in Pensacola serving upscale southern food with creative ingredients with amazing customer service.
Union House is a Pub that strives to serve the freshest ingredients that are sustainably and humanely harvested. They also strive to serve seafood from the gulf of Mexico and quality meats from around the area. The restaurant is open Monday to Thursday from 4pm to 9 pm and Friday and Saturday from 11 am to 10pm.
Starters on the menu include Scotch egg, Korean BBQ wings, Frito Pie, Grouper and Shrimp Corndog, Sautéed Mussels, Cajun Boiled Peanuts, Tune Tarare. For "Garden" the restaurant offers a watermelon and burrata salad, picked beet and goat cheese.
The offer house cured meats and cheese in a 5 for $27, with choices like Andouille, Lamb Ham, Smoked Pepper Bacon, Prosciutto and cheeses like Gouda, Noir Blue, Thomasville Tomme, and Cheddar.
Main courses include a Molasses Smoked Pork Butt, Keto hanger Steak, Gulf shrimp and grits, Seared Tuna with miso puree and black rice, Thai Gulf Grouper with a pineapple salsa, and Scottish Salmon with a confit of vegetables. As well as Wild Boar sloppy joe, Burger, Hot Fried Chicken and more.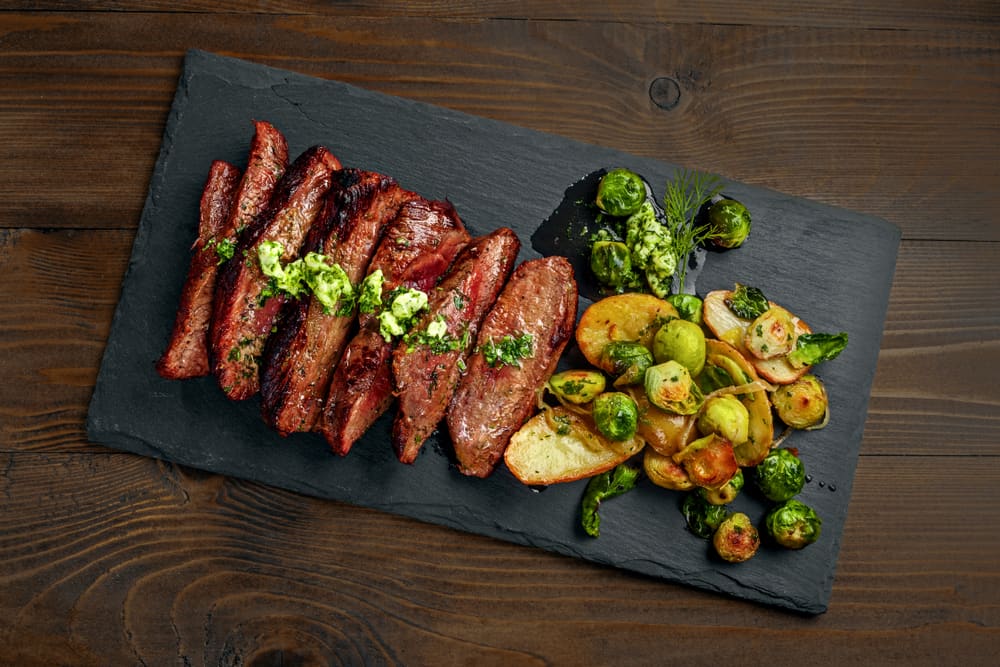 Another Broken Egg
Another Broken Egg is the place to go if looking for breakfast in Pensacola. They are known for serving a delicious breakfast, brunch and lunch with a southern flair. While a chain that has locations throughout Florida, the restaurant serves up delicious food using fresh ingredients.
If craving something sweet try the pancakes either plain, peach cobbler, bananas foster, mixed berry or lemon blueberry goat cheese or an assortment of french toast.
If looking for brunch in Pensacola try the the lobster and brie omelette, crab cake and fried green tomatoes, crawfish boil, eggs Blackstone Benedict, chicken and waffles, country fried steak and shrimp and grits.
For those craving a health start to the day try the power bowl, avocado toast, skinny or power omelettes. Not to worry for those craving classics like biscuit and gravy, burgers, club sandwiches, and more.
McGuire's Irish Pub and Brewery
Since 1977 McGuire's Irish Pub has been a Pensacola staple! Located inside a 1927's Firehouse the 615 seat pub takes you back to the turn of the century in this New York Irish themed pub. There are more than a million signed dollar bills hanging from the ceiling – you can add your dollar too!
McGuire's brews its owns Ales, Porters and Stouts in their oak and copper barrels rotating 5 regular beers on tap. Try the old fashioned Ale, Red Ale, Pale Ale, Stout or Porter.In addition they also have one of the largest restaurant wine cellars in the world!
The restaurant serves a daily lunch special Monday to Friday from 11 am to 3 Pm. Try the Monday's Shepard Pie, Tuesdays meatloaf, Wednesday Fried Chicken, Thursdays Yankee Pot roast or Friday's Fish and chips.
On the dinner menu at McGuire's is the Rueben egg roll, Senate bean soup – same recipe since 1977, crispy calamari, Paddy's spinach and artichoke, Irish clams and mussels, McGuire's Ale Battered Shrimp, Corned Beef and Cabbage, Shepard's Pie, Irish Steak and Mushroom Pie, Lamb Stew, Peppercorn Prime Steak, a large assortment of Angus burgers, and more!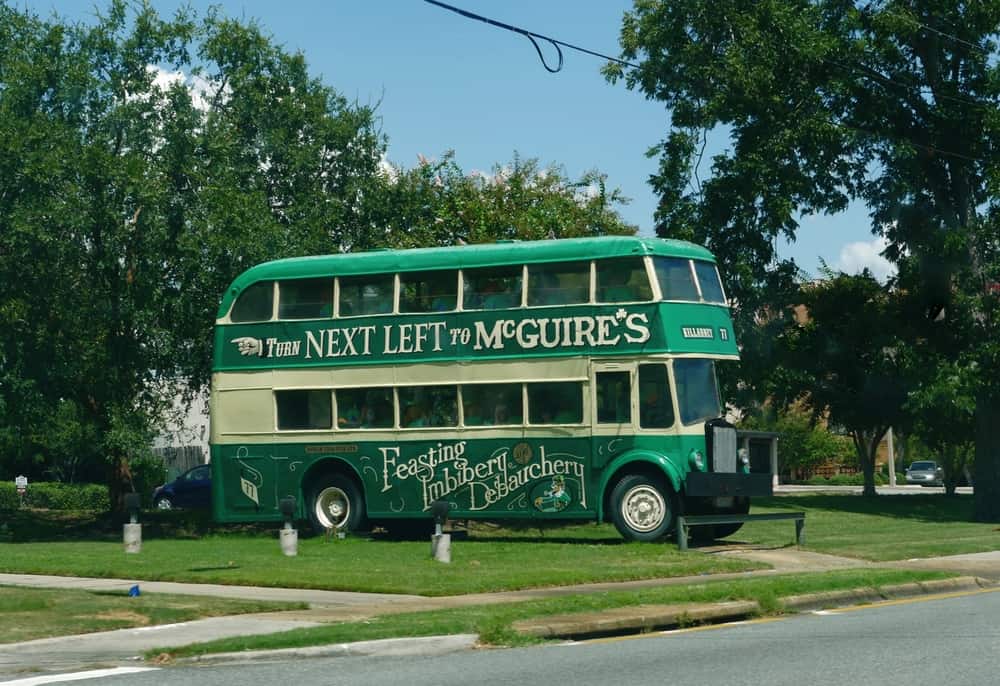 Ruby Slipper Cafe
Ruby Slipper Cafe is a great spot for brunch in Pensacola! They are open from 7 am to 2 pm Monday through Friday and 7 am to 3 pm on Saturday and Sunday's. If dining on the weekends visit the yelp app and you can join a waitlist from home!
We suggest ordering a starter to begin for the table like french toast bites, bacon bites or fired green tomatoes. On the menu you will find an assortment of Benedicts from Chicken St. Charles, shrimp, one-tomato two tomato for those who are vegetarian, smoked salmon and more.
The specialties at Ruby Slipper include Migas a tex-mex scramble, vegetarian breakfast tacos, avocado toast with salon, southern breakfast, Gulf shrimp omelet, brioche french toast, pancakes, burgers, fried chicken and gravy, and sliders.
Don't forget to order a cocktail like Big Easy Mimosa, Aperol Spritz, Hello Sunshine, Morning Margarita, Boozy Iced Coffee, and Bloody Mary's.
The Tuscan Oven Pizzeria
The Tuscan Oven Pizzeria is one of the pizza places to eat in Pensacola. Closed on Sunday and Monday they are open from 11 am to 8:30 pm Tuesday through Thursday and until 9:30 pm on Friday and Saturday. They are known for serving delicious wood fired pizza's to the Pensacola area since 2004.
The restaurant features two ton 500 degree pizza ovens made of brick that imported from Italy. Start off your meal with an appetizer like Panzerotti mini filled pasteries with cheese and sausage, steamed mussels, bruschetta, Antipasto plate, Tuscan meatballs and tempura vegetables.
Try a made in house fresh soup of the day, salads, sandwiches like veggie Tuscan, Caprese or pasta dishes like linguini with clams, meatball pasta,, pasta Alforno and more.
If craving pizza try one of the classics like Neapolitan, Margherita, Naples, Ricardo, Bianca, Seafood, Abbondanza or create your own with 4 cheeses, 6 meat options and a variety of 14 vegetables.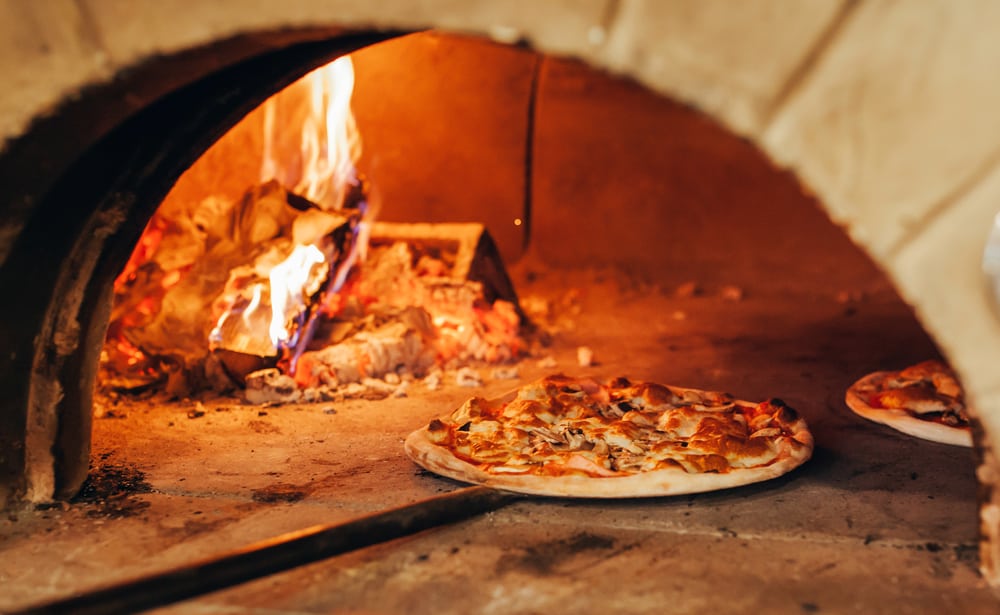 Restaurant Iron
If looking for one of the downtown Pensacola restaurants you will want to put Restaurant Iron on your list! This refined southern kitchen serves up contemporary cuisine with local ingredients and is headed by Chef Alex McPhail.
To begin the evening try the starters like Chopped Marcus Caesar, with hearts of palm and Garlic confit, Sequatchie Cove creamery Cheese Plate, Venison Chili, Roasted Fall Harvest Vegetable and Chevre, foie gras PB and J or house cut white truffle fries.
Main couses on the menu include Gulf Catch Spanish Chorizo Cioppino, Pistachio Gulf Catch, Creole Salmon or Crispy Coconut Tofu, Wild Boar Rack with a Peppercorn curst, Marsala braised Duck Roulade, cast IRON 24 oz Ribeye.
Make sure to try one of the IRON cocktails, like Iron Rose, Goddess, smoked old fashioned, El Peral, First Frost, Second Serve, Palafox Mule. Desserts include icebox Nutella pie, Irish Coffee truffle, Caramel Apple Cheesecake, Vegan Almond Joy.
George Bistro and Bar
George Bistro and Bar is one of the restaurants in Pensacola located off of North 9th avenue. The restaurant aims to serve tastes of the south fused with flavors from Europe – the motto is south meets south. George Bistro also serves a delicious brunch on Saturday and Sundays from 9 am to 2 pm.
Lunch is served during the week with appetizers like cheeseboard with charcuterie, pear and fig ricotta spread, mini crab cakes, tomato and burrata, and beef carpaccio, local fish sandwich, bonita's lobster roll, Alfredo pappardelle, short ribs and mushroom ravioli, shrimp and grits, and ribeye steak fries. Pair with a signature cocktail such as Mistletoe Mule, Spiced Pear Margarita, Burnt Fashioned, and snow-Manhattan.
Dinner builds on the lunch menu with additions like bone marrow, pear Gorgonzola rosemary tort, grilled lamb chops, seared scallops, seasonal vegetables, GI burger and more. Try one of the homemade desserts like coconut cake, Bourbon pecan pie, tuxedo cake, key lime tart.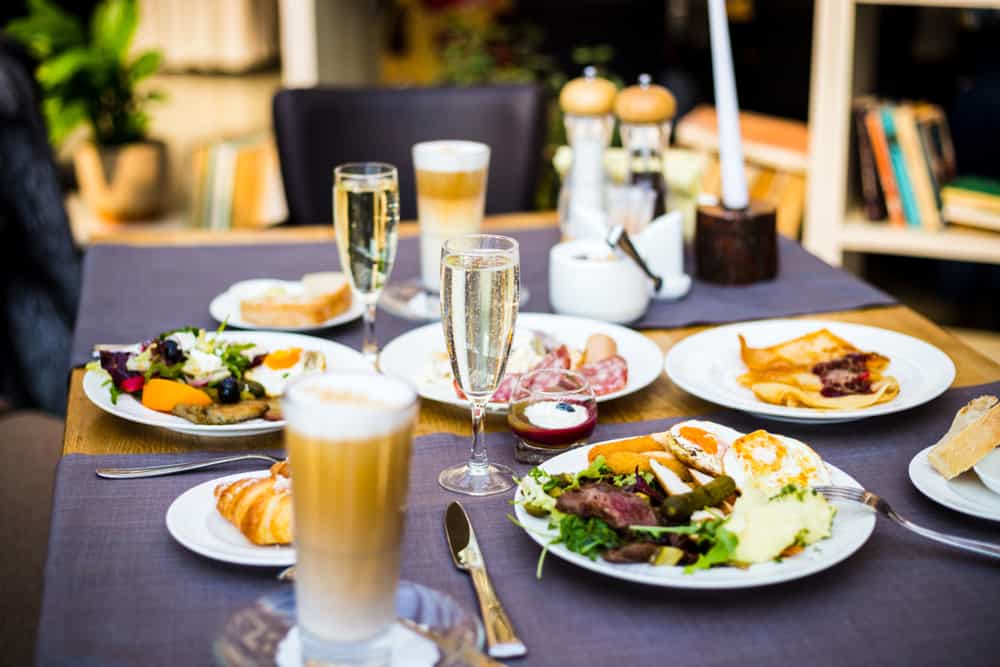 Four Seasons Catering Eatery
Four Seasons Catering Eatery is another one of the downtown Pensacola restaurants serving up homestyle food. Open for lunch Monday through Friday from 11 am to 3 pm.
Stop in for the daily lunch specials: Meatloaf Monday, Chardonnay Chicken Tuesday, Sirloin Tips Wednesday, Lasagna Thursday, Jambalaya Friday.
On the menu are also delicious salads like the Four Season Signature, Asian Salon, Blacked Grouper and Zucchini Pappardelle. Entrees include blackened or grilled salmon with shrimp, Armeta's Fried Chicken, Flatbreads like Chipotle chicken, Roasted Vegetables or Italian, tattooed chef's gumbo, cheeseburger and grilled chicken.
Shaggy's Seafood Pensacola
Shaggy's is one of the Pensacola beach restaurants serving up fresh seafood with water views. Located across from the boardwalk on Little Sabine Bay you will feel transported with an island-style dining with water views from the entire restaurant.
Try the beach balls creamy fried mash potatoes with bacon and cheddar cheese with homemade ranch, smoked fish dip, fresh blue crab claws, fired green tomatoes or Shaggy's Stackers with fried green tomatoes, crab cakes and three cheese blend.
Try the Shaggy's Cheeseburger ( fun fact also the name of the restaurant boat!), Buffalo chicken melt, New Orleans Po-Boy, crab cakes, fried seafood baskets you can try shrimp, oysters, chicken or fish, beach tacos, Captains seafood platter, Eggplant St. Shaggy's, Beach quesadillas or try fresh shucked oysters!
As it is a beach bar and 5 o'clock somewhere try a build your own margarita, bushwhackers, the Islanders, daiquiris, rum punch and more!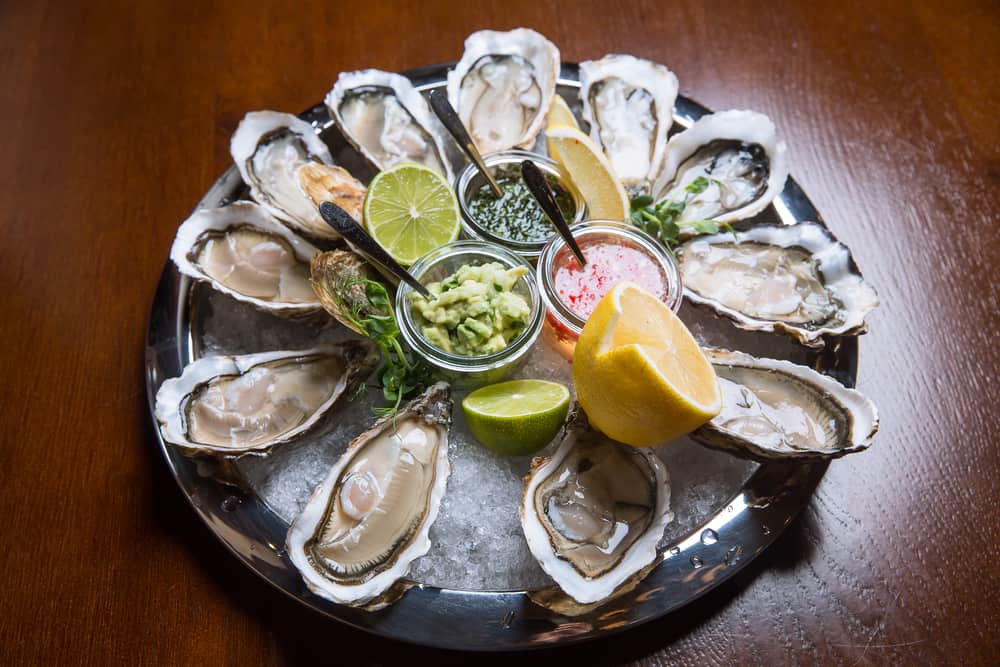 Grand Marlin
If looking for upscale Pensacola food head to the Grand Marlin. This chic-waterfront restaurant in Pensacola serves locally sourced seafood dishes with unique cocktails in an amazing ambience where you can catch sunsets over Pensacola Bay.
Menu favorites for lunch and dinner include calamari, burnt brussel sprouts, ahi poke and a large oyster bar. Try fresh oyster bars, Traditional Gulf Shrimp, Market fish like scallops, red snapper, yellowfin tuna and mahi-mahi. Entrees include Scottish Salmon, Grouper Piccata, Rib Eye Steak, 8 Hour slow cooked ribs, stuffed lobster, and burgers.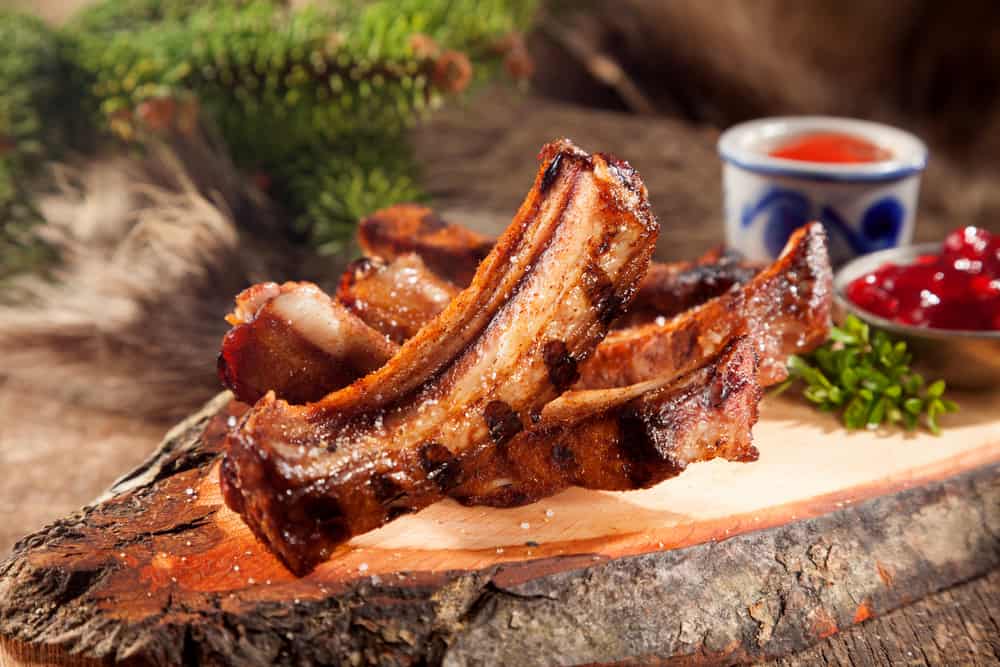 Did You Find This Post Helpful?
If so, we would love to keep in touch! We enjoy seeing photos and comments about your experiences in Florida! You can follow us on Instagram and we will repost your photos on our feed and comment too! Just tag us at @floridatrippers and hashtag #floridatrippers. We can't wait to see your travels!