Are you searching for the best islands in Florida to visit on your next vacation? We've got you covered.
From tranquil views to fun family activities, these Florida islands have everything for the tropical traveler.
If taking in the scenery is what you're looking for, Florida islands are a perfect choice. You can sit on the beach sipping a piña colada in your sun hat, watching the waves crash on the soft white sand.
You can collect pretty shells and sea creatures to commemorate your travels.
You can also see wildlife like turtles, birds, and even alligators, all in the same place! There's nothing like it.
If you're more of an active traveler, don't worry! Many islands in Florida have ample opportunities for water sports like kayaking, tubing, and water skiing.
Does any of this sound good to you? If so, check out this list below of the best islands in Florida, and plan your perfect island getaway!
Did You Find This Post Helpful?
If so, we would love to keep in touch! We enjoy seeing photos and comments about your experiences in Florida! You can follow us on Instagram and we will repost your photos on our feed and comment too! Just tag us at @floridatrippers and hashtag #floridatrippers. We can't wait to see your travels!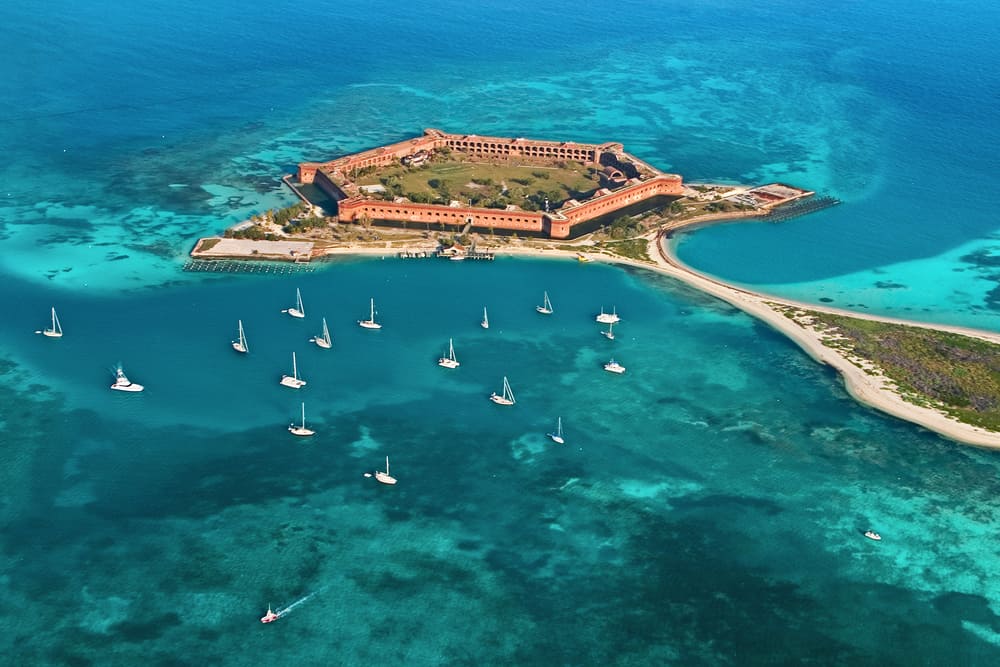 12 Prettiest Islands in Florida to Escape to
Pine Key/Beer Can Island-Gulf Coast
Located right in the heart of the Tampa Bay is Pine Key, more commonly referred to as Beer Can Island. Many of the Florida islands mentioned in this article are in the Tampa Bay area, so this is an excellent place to consider staying for your vacation.
The 11 acres of upland on Beer Can Island provide plenty of entertainment. This is especially true for our adult travelers, because the highlight of this destination is a very special tiki bar called Tiki Bay Island.
What makes it so special you ask? It floats!
After enjoying an adult beverage (or a few) on one of the world's largest floating tiki boats, you can stay the night. Members enjoy the freedom to set up a tent and camp anywhere on Beer Can Island's 11 acres.
This island is privately owned and charges an entry/membership fee. Many different options are available and prices are reasonable.
Entry cost depends on how long you want the pass to be good for, what activities you'd like to participate in, and how many guests you plan to bring with you.
It is worth mentioning that kayaks, canoes, and paddle boards can be rented on a daily basis, although there are a limited number of these rentals available.
The island will close to additional visitors once it has reached capacity, so it is best to arrive earlier in the day. Especially if you want to rent a canoe!
Beer Can Island is one of our favorite Gulf Coast Islands In Florida and shouldn't be missed!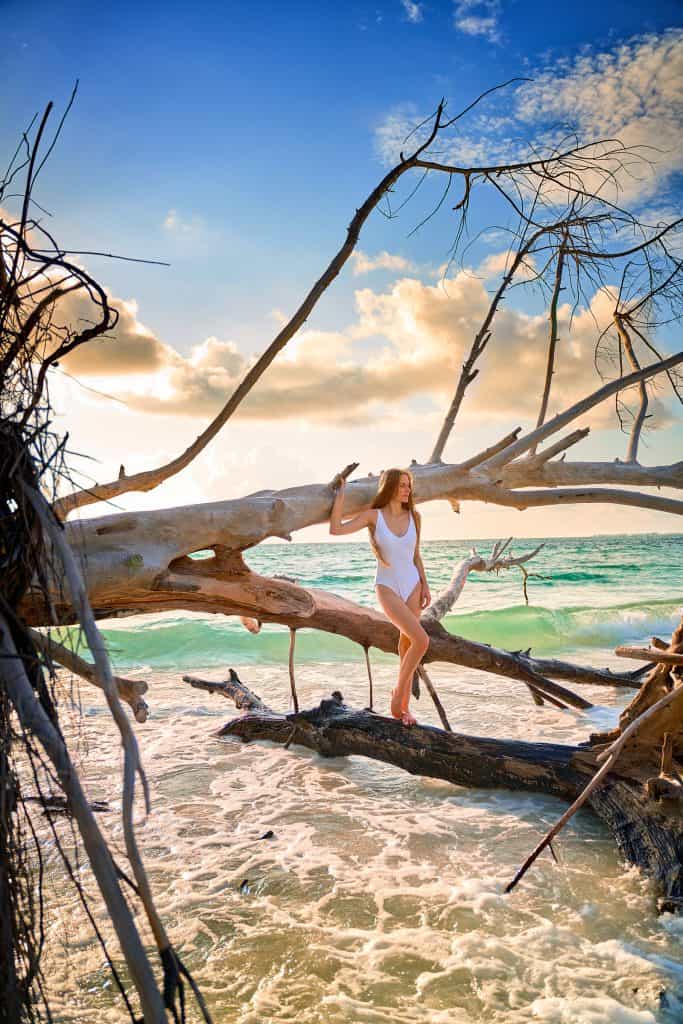 Amelia Island-Atlantic Coast
Amelia Island spans 13 miles of pristine white sandy beaches. It is the perfect day trip from Jacksonville, about a 45 minute drive northeast.
This is one of the best islands in Florida to observe wildlife. The beaches on Amelia Island are extremely well-preserved, meaning the natural wildlife is pretty uninterrupted.
Shark teeth can easily be found here. The best time to look is after a storm or after the tide goes out and stirs up the sand.
You can also go for a beach ride on horseback! If animals are your jam, we highly recommend you reserve your spot for an unforgettable beach journey.
Golfing is another popular activity. There are six golf courses on Amelia Island, spanning various styles so you won't get bored.
Fernandina Beach, the city in which Amelia Island is located, has a 50 block historic district. You can visit some of Florida's first hotels, bars, and restaurants, while enjoying the rich historic atmosphere.
The Amelia Island Museum of History is another favorite, and is an excellent place to learn about one of the oldest cities in Florida!
Speaking of history, the Fernandina Beach Harbor is famous for revolutionizing the shrimping industry. So whether you're interested in trying shrimping yourself or just eating some delicious seafood, you can't go wrong.
Make sure to check out our list of the best East Coast Islands in Florida if you are looking for more to visit!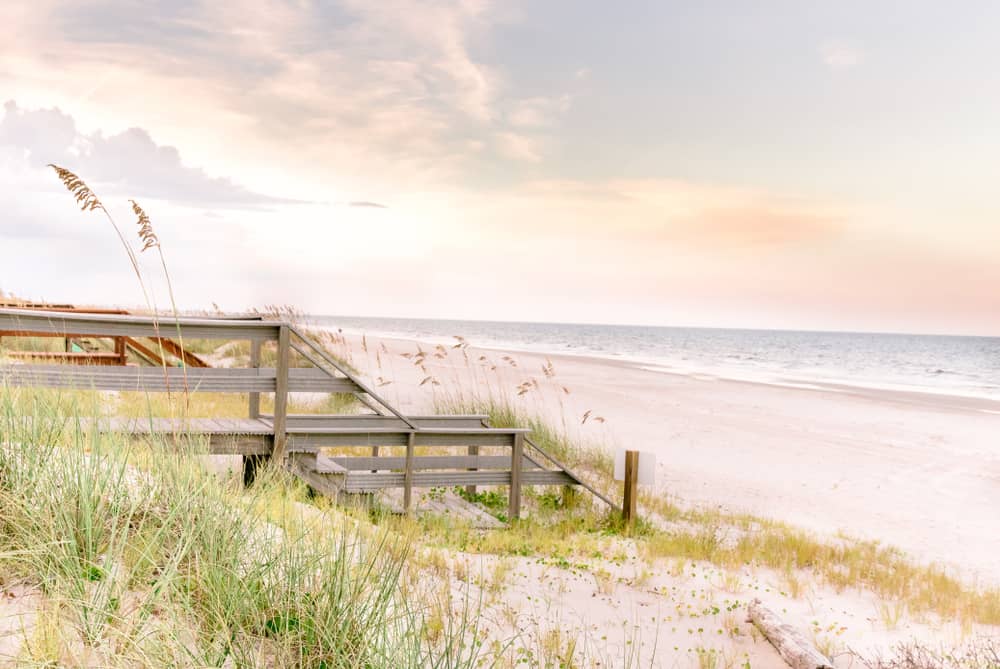 Caladesi Island-Gulf Coast
Caladesi Island is located off the coast of Dunedin, Florida, and it is only accessible by boat!
It is free to take your own boat, or you can pay to take the ferry (adults $16, children $8). Kayak rentals are also a great way to explore Caladesi.
This is a very popular spot for fishing. The water is shallow and quite clear, so it's easy to see the fish and sea life surrounding you.
Many people like to fish directly from their boats, and others spend the day collecting shells and hermit crabs from the sea grass. There are a ton of hermit crabs!
The soft picturesque white sand makes Caladesi Island the perfect place for a picnic. This small paradise is one of the best Florida islands to spend the day at with the family!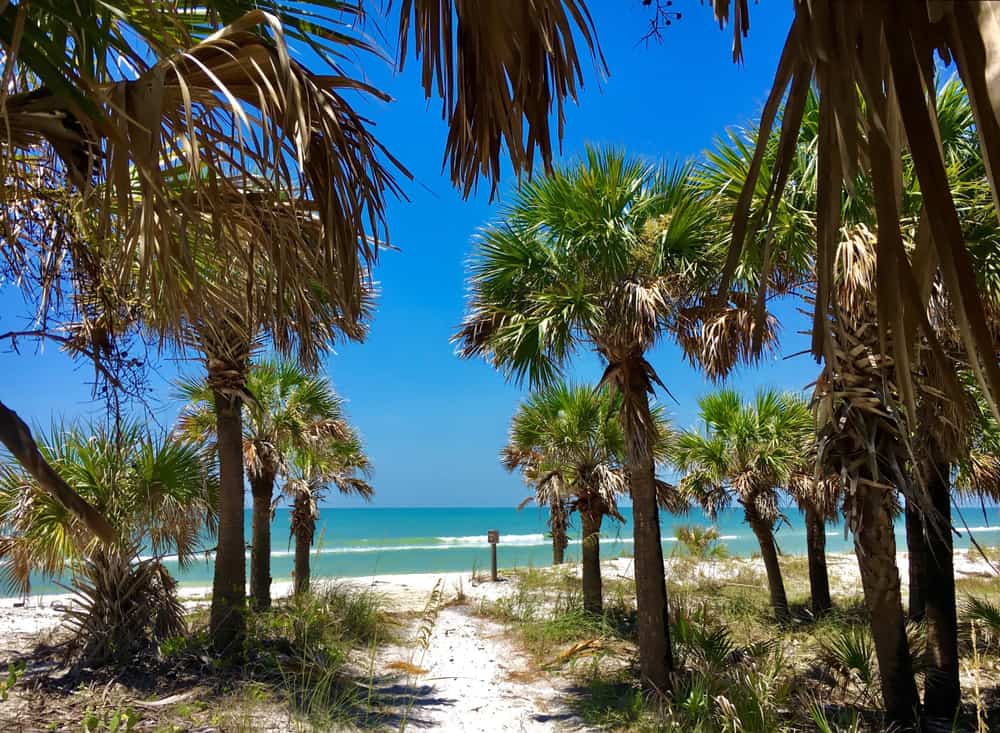 Dry Tortugas-Florida Keys
Dry Tortugas National Park is about 70 miles from Key west, and actually contains seven different islands (or "keys") to explore.
Similar to Caladesi, this experience is only accessible by boat. In contrast to Caladesi, Dry Tortugas is much bigger!
This is one of the more expensive excursions on this list, but it is well worth it we promise!
There are three options when it comes to traveling to the Dry Tortugas State Park. The first and least expensive option is to take an approved private boat (if you have a boat of course!).
The second is the ferry. It costs $175 to take the ferry from Key West to Dry Tortugas, which takes a little over 2 hours in each direction and arrives at Garden Key.
You can also access the islands by way of seaplane, which is only a 45 minute ride. The seaplane costs $300, and you will learn about the history of Dry Tortugas on the way there.
Make sure to weigh your pros and cons. It's definitely worth mentioning that the ferry offers you a chance to see sharks, sting rays, and other sea life up close, while the seaplane will provide a gorgeous bird's eye view of the water (It's super blue!).
Dry Tortugas is a very peaceful and isolated place, and it may make you feel like you have left the modern world altogether. For this reason it is an excellent spot for relaxing activities like meditation and bird watching.
The Dry Tortugas islands are some of the best islands in Florida for history buffs. A colossal octagonal fort is left over from the Civil War, and named after none other than Thomas Jefferson.
As previously mentioned, the Dry Tortugas islands are made up of seven Florida Keys. Fort Jefferson stands on Garden Key, which is the most well known and highly trafficked of the Dry Tortugas.
If you are planning a trip to Dry Tortugas National Park, here are a few things to be prepared for. Cell service doesn't usually reach here, so make sure you take care of your internet needs before you come.
There are no convenience stores or gas stations, bring everything you will need for the day. There is a single gift shop, but it tends to get crowded as it's the only air-conditioned public place on the islands.
Water fountains and bathrooms have been added in recent years, but if you need anything else, bring it with you!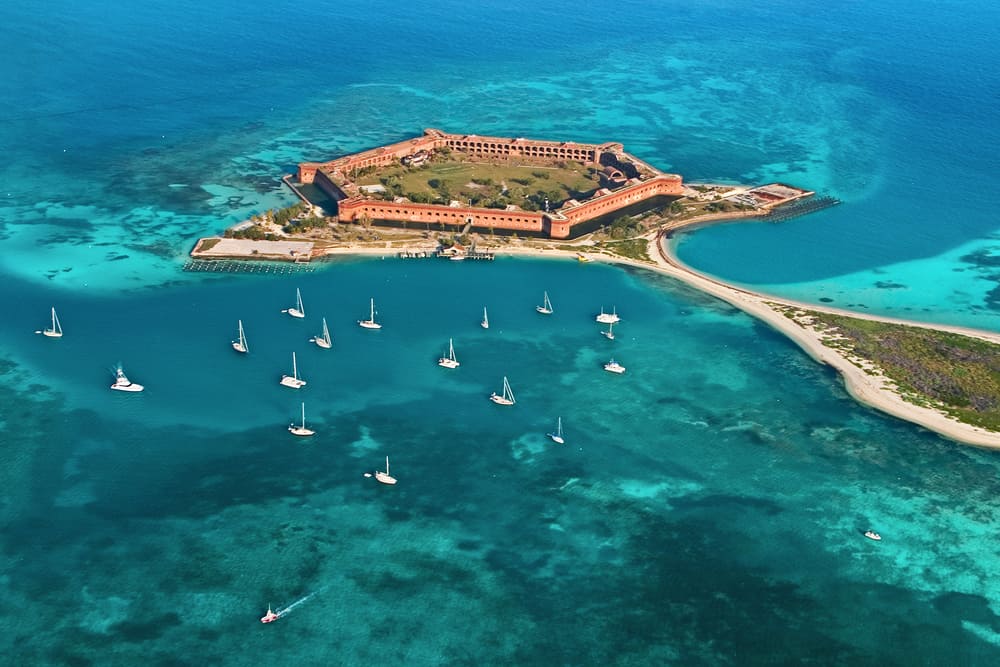 Fisher Island-Atlantic Coast
Fisher Island, located just 3 miles from Miami, is notable for being the wealthiest zipcode in America. Surprise surprise, is another one of our Florida islands that is only accessible by boat.
Much of this island is residential and it is privately owned, but there are still many tourism opportunites!
Tours and sightseeing are some of the most beloved attractions. You can take a 90 minute cruise and learn about "Millionaire's Row", viewing houses of celebrities like Shaquille O'Neil and Oprah Winfrey.
You can also take a manatee tour where to get up close and personal with one of Florida's most notable creatures. Fisher Island is definitely one of the better Florida islands for manatee encounters.
Most of these tours do not actually start on Fisher Island because of its immense exclusivity and to provide residents their privacy. If you want to visit the island on land rather than taking a boat tour, keep reading.
One of the best ways to experience all Fisher Island has to offer is to stay in one of its luxury hotels. This will grant you access to the Fisher Island Club.
You can also become a member at this club without living or staying on the island. The Fisher Island Club includes restaurants, a golf course, a spa, tennis courts, and many other awesome amenities!
If you prefer an Airbnb, there are plenty of Miami Airbnb's to choose from in the area too!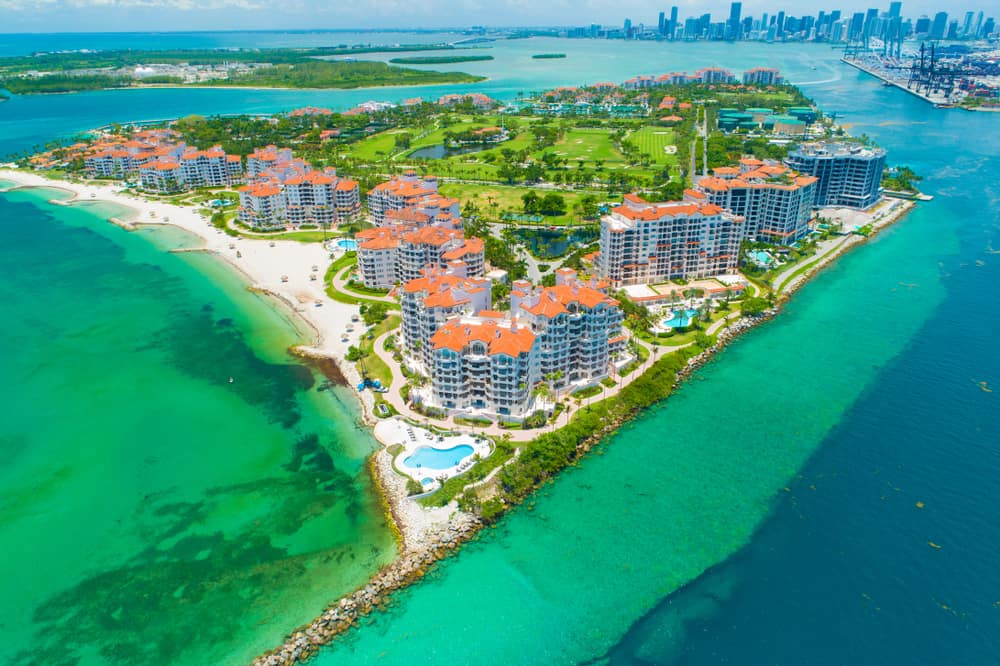 Anna Maria Island-Gulf Coast
Anna Maria Island is off the coast of Manatee Beach, about 20 minutes drive from Bradenton, Florida.
This site is your quintessential Florida hangout. The water is a beautiful shade of turquoise, and the sand is super soft and white.
For a great view, visit the Anna Maria Bayfront Park. Here you can have a glorious look at both the Sunshine Skyway bridge and the surrounding Tampa Bay.
At the north end of the island is Bean Point Beach. You should visit it because of its cool name, and because it has a very cozy and nostalgic atmosphere.
Anna Maria Island also has great restaurants. The Waterfront Restaurant, the Beach House Restaurant, and many others have locally caught seafood and a view of the water!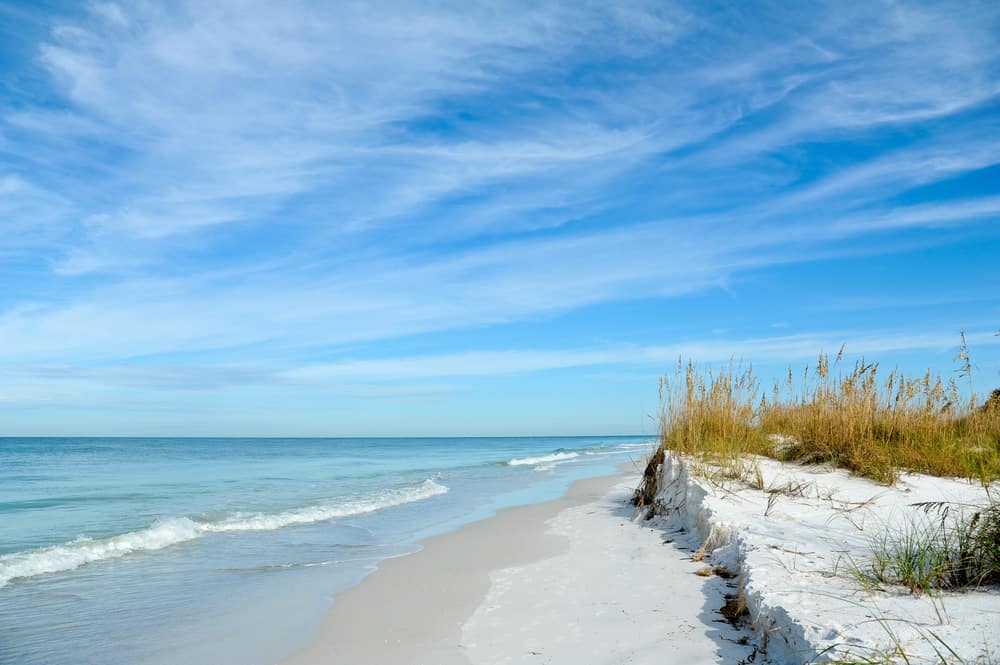 Honeymoon Island-Gulf Coast
Honeymoon island is in Dunedin, Florida. It's very close to Caladesi Island as well (about 15 minutes by kayak)!
You can purchase seasonal or annual passes, but a day trip is only $8 for a full car or $4 for a single person.
If you are a dog lover and want to bring your furry friend along, this one of the best islands in Florida for you. You can reach the dog section of the beach by walking just under half a mile from the road.
Honeymoon Island is a famous location for weddings and romantic getaways. It never gets too crowded like some other Florida Beaches, so it's a great place to relax and enjoy the company of your special someone.
Honeymoon Island is connected to the Pinellas Trail, so you can bike there super easily!
The beach is divided up into North Beach, Oasis Beach, and the aforementioned Dog Beach. Each have their own huge parking lots and plenty of space.
Some notable wildlife you can see at Honeymoon Island are ospreys, turtles, rattlesnakes, armadillos. It's also a great place to find unique shells.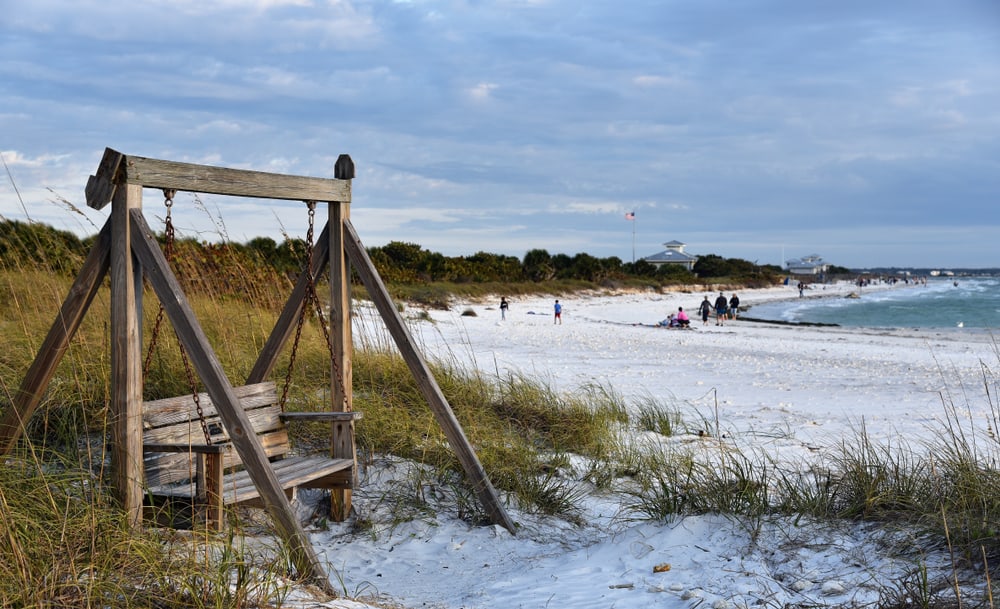 Gasparilla Island-Gulf Coast
Gasparilla island is located in Boca Grande, Florida. It lies right between Fort Meyers and Sarasota.
Golf carts and bikes are the most common modes of transportation here, making it the perfect escape from the hustle and bustle of everyday life. You can bring your own or rent them.
Gasparilla Island is one of the best islands in Florida for fishing. This area has more than earned its nickname of "The Tarpon Fishing Capital of the World".
In addition to tarpon, fisherman can catch snapper, mackerel, kingfish, and grouper in the surrounding waters.
The Port Boca Grande Lighthouse is a favorite stop for tourists. It is open to the public from 10am-4pm every day except Sunday, when it opens at noon.
You can also enjoy the two picnic areas, both with a view of the water and one right under the lighthouse!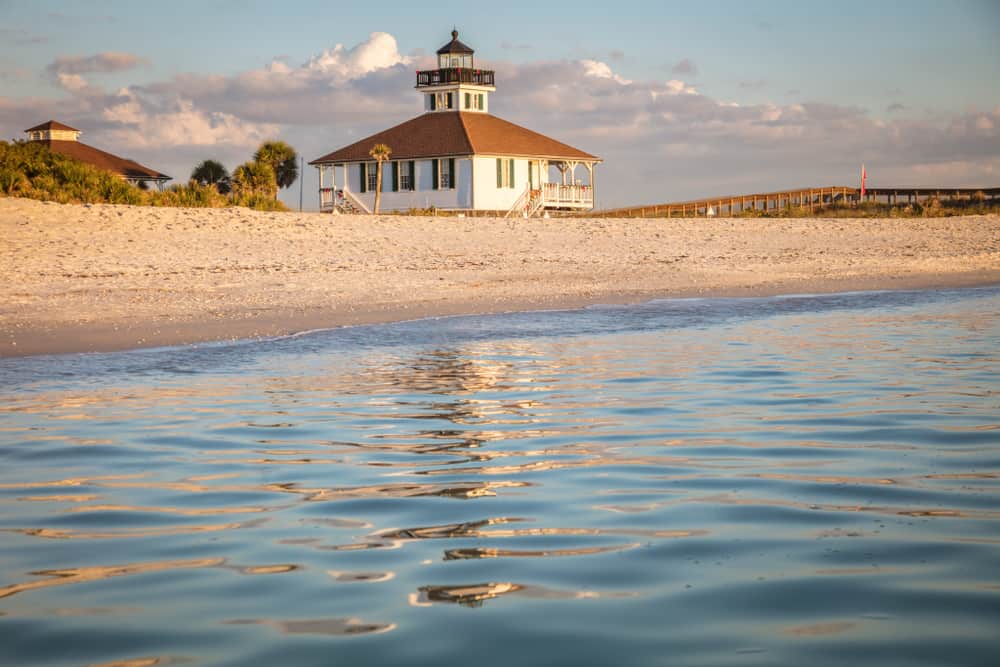 Big Talbot Island-Atlantic Coast
Just north of downtown Jacksonville lie the Talbot Islands. Big Talbot Island, as the name suggests, is the larger of the two Talbot Islands.
Geocaching is one of the more unique activities you can participate in on Big Talbot Island. Visitors hide small treasures around the park for others to find, and hunt for others' previously hidden items.
Big Talbot island's 5 trails are suitable for hiking, biking, and leisurely strolls. Guided hikes are also an option, and you can even observe wild deer on your hike.
Rentals are available for just about any Florida water sport you can think of, as well as many types of guided tours. These tours span everything from birding on your kayak to tai-chi and yoga on a paddleboard.
If you are going for the wildlife, it is recommended that you wear neutral colored clothing, avoid strong scents on your person, and walk slowly as not to scare the animals. And don't forget your binoculars!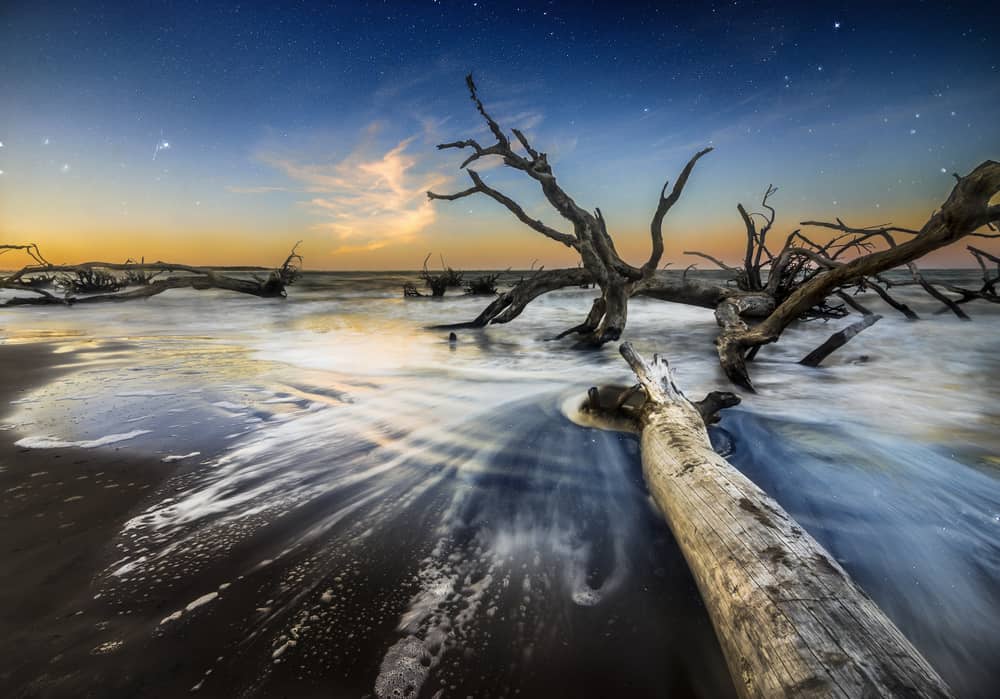 Sanibel Island-Gulf Coast
Sanibel island is a famed Florida island located near Fort Meyers. This is one of the best islands in Florida to watch the sunset.
Shelling is by far the most common activity here. Whelks, conchs, scallops, clams, and sand dollars are all pretty easy to find.
The beaches of Sanibel Island have a strict policy against taking home living creatures. Removing these animals disrupts the delicate Florida ecosystem, so please make sure yours shells are free of live critters before choosing to take them home.
Turner Beach is the best place on Sanibel island for shelling, and in addition to the species mentioned above you can find shells of a much rarer variety there.
This is one of the best islands in Florida to actually stay at during your vacation. There are many hotels and resorts with views of the water and their own beautiful landscapes.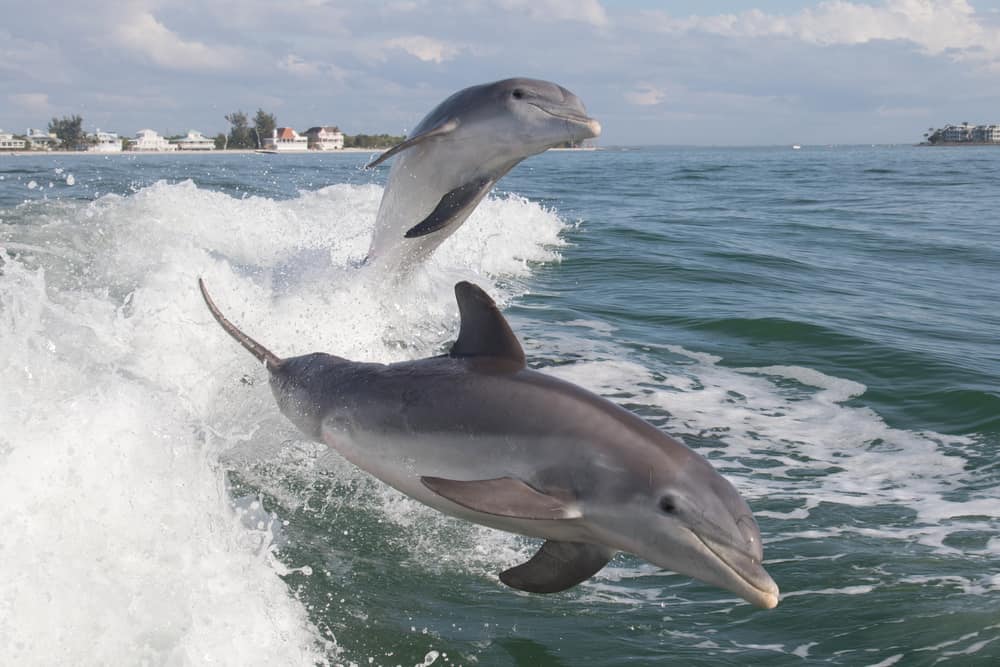 Captiva Island-Gulf Coast
Captiva Island is also near Fort Meyers and is often referred to as a sister to Sanibel Island.
This is an excellent place to take the kids. South Seas Island Resort offers all kinds of water-based programs for children so you can send them off on an adventure while you relax.
Some of these programs teach children skills like sailing and fishing, and some are just pure imaginative fun!
This same resort includes a golf course and spa, so you're sure to have a leisurely vacation here.
Wildlife like starfish and interesting species of frogs can be found on Captiva Island as well.
Captiva Island has an overall fun and quirky feel with many unique places to visit. There is even a restaurant that is Christmas themed!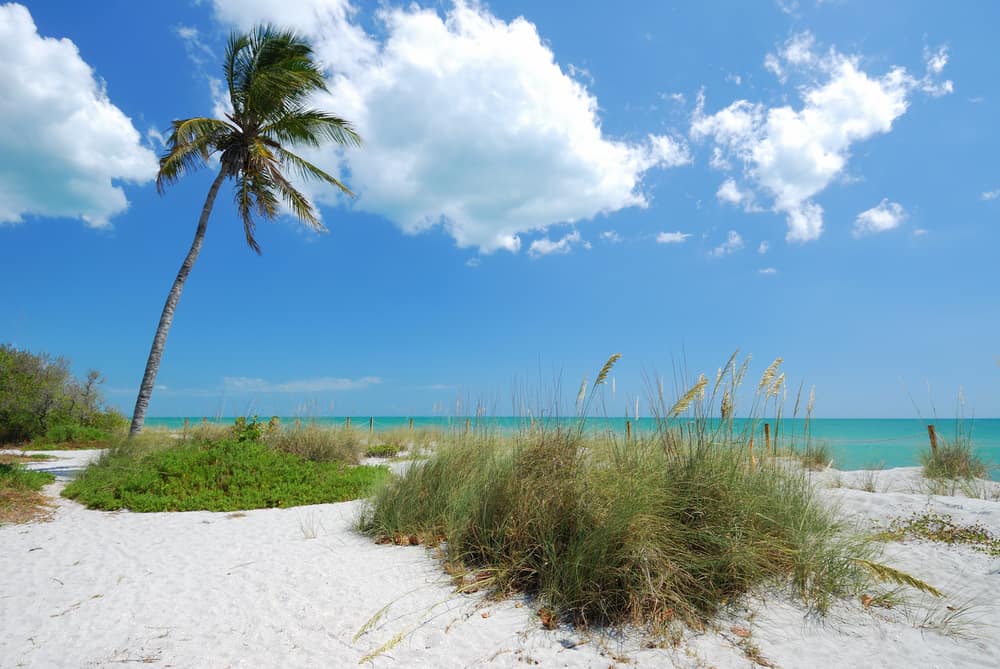 Islamorada-Florida Keys
Just left of Key Largo, Islamorada is the second Florida Key from the east, and is actually a total of five islands.
It is a huge fishing location, a pioneer in sport fishing.
Fishing here is more for the experienced fisherman, although there are many fishing guides that can take you out and show you the ropes no matter your level of experience.
Islamorada has one of the most diverse arrays of fish in the world. These waters can yield snook, grouper, redfish, snapper, sailfish, and many more species.
Islamorada also has many historical sites to visit such as the Keys History and Discovery Center, and the History of Diving Museum.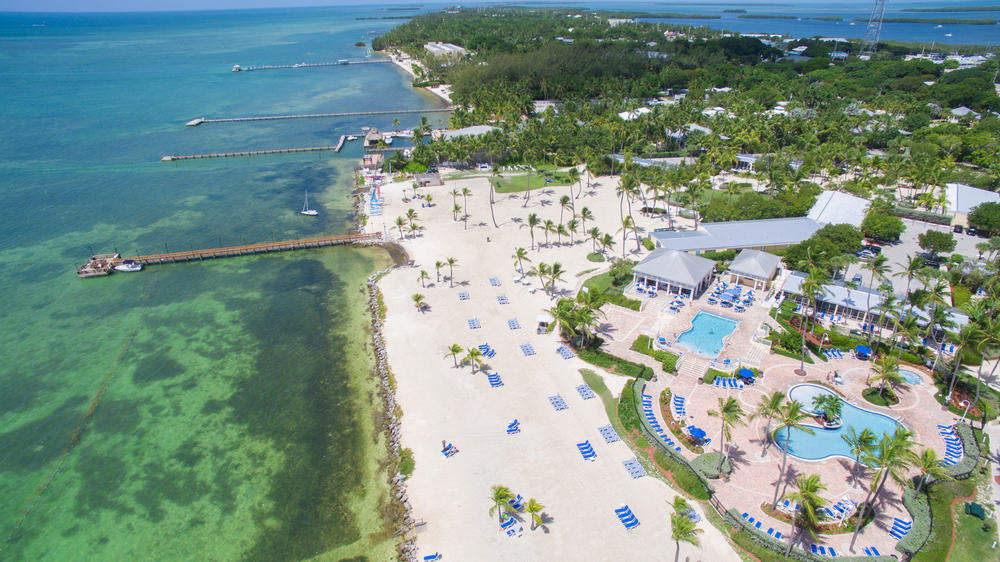 As you can probably see, the best islands in Florida have a few things in common.
Florida's sand and beaches are some of the most beautiful scenery in the world. Peaceful tropical atmospheres will certainly find you at any of these locations.
And whether your preference is water sports, animals, family fun, or just a picnic on the sand, you are sure to have an unforgettable time on your Florida islands trip.
Did You Find This Post Helpful?
If so, we would love to keep in touch! We enjoy seeing photos and comments about your experiences in Florida! You can follow us on Instagram and we will repost your photos on our feed and comment too! Just tag us at @floridatrippers and hashtag #floridatrippers. We can't wait to see your travels!