Looking for the best things to do in Tarpon Springs? You have come to the right place. From popular tourist spots to mouth-watering hole in the wall eateries, you will find it all right here.
Whether you want to sprawl out on the beach all day, stuff yourself silly on some of the best greek food in the country, or take a stroll through time on a tour of some of the most beautiful & historic victorian homes you might ever see, this little blip on the map can accommodate all of those interests.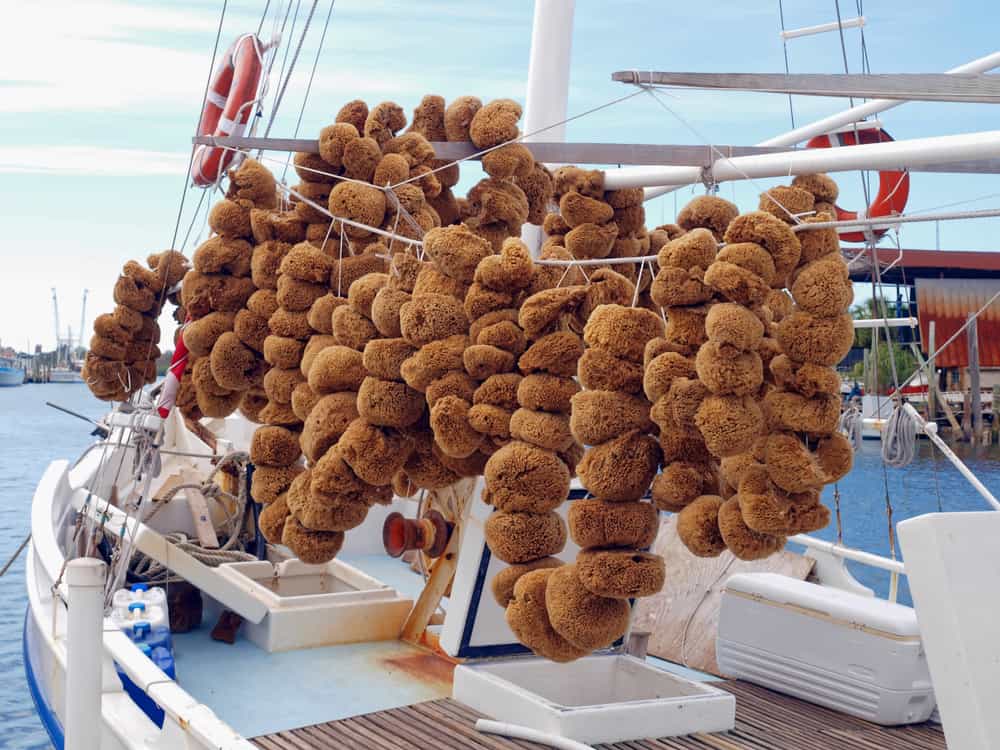 Where The Heck Is Tarpon Springs?
Tarpon Springs, Florida is one of Tampa Bay's best-kept secrets. Rich in history, Greek culture, great food, and natural beauty, this little coastal town is a great destination for the whole family.
Being only about 45 minutes from both Downtown Tampa and Downtown St. Petersburg, it is the perfect escape from the hustle and bustle of the bigger cities and flashier, more well-known tourist spots. If are looking to add a little history and Mediterranean flair to your Perfect Florida Road Trip it is really easy to add Tarpon Springs as a stop between Weeki Wachee Springs State Park and Tampa.
Absorbing The History Of Tarpon Springs.
Founded in 1887, Tarpon Springs was the first incorporated town in Pinellas County, FL. Destined to become a snowbird destination for wealthy northerners and upon hearing of the abundance of sponges in the bayous and gulf surrounding it, John K Cheney decided to open the first sponge establishment of the sponging industry here. Immigrants from Greece flocked to work in the sponge factories.
Once the industry started taking off, John Cocoris, a greek businessman developed a technique of sponge diving and recruited divers from the Dodecanese islands of Greece. Tarpon Springs is now known as the sponge capital of the WORLD!
Due to the abundance of Greek Immigrants brought by the sponging industry, a large number of the residents in Tarpon Springs come from greek heritage. Depending on when you visit you may find yourself walking through a massive Greek festival or in the middle of the Epiphany, a traditional Greek celebration out on the bayou. There is a small-town feel among the residents and its one of the everybody knows everybody kinds of places.
While everyone loves a spontaneous event, there are plenty of year-round attractions and things to do in Tarpon Springs to plan your visit around.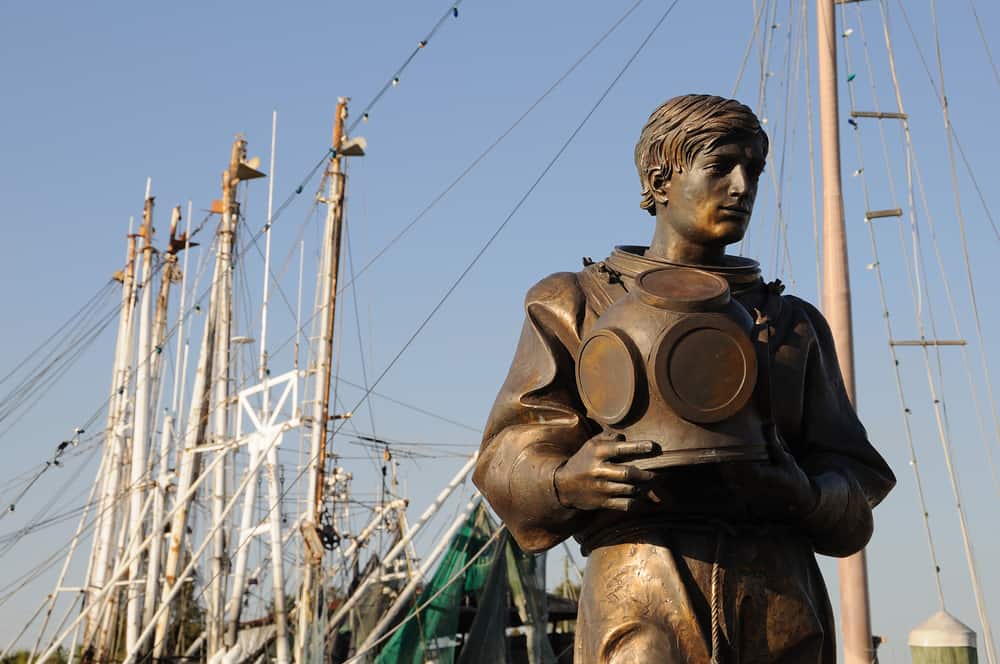 Fun Things to do in Tarpon Springs.
1. The World Famous Sponge Dock
The Sponge dock in Tarpon Springs is a must. Here you will find the largest variety of natural sponges, so fresh you can still smell the salt and sea all over them. It is truly one of the best things to do in Florida!
Don't forget to stock up on the locally handmade soaps and bath products to lather them up with as well! There is so much more than just bathtime necessities piled into the dozens of giftshops along Dodecanese Blvd. You are sure to find some hidden treasures to bring home.
2. Sponge Boat Tour
Does the history of Tarpon Springs intrigue you? Do you want to know more about how divers harvested sponges and brought prepared them for sale? Then the St. Nicholas Boat Line Sponge Diving Expedition is for you.
The St. Nicholas Boat Line was established in 1924 by Captain Michael J. Billiris and still operates under the Billiris family name. As the second oldest attraction in the entire state of Florida, I would say this family knows what they are talking about when it comes to sponges.
Sponges don't excite you? Not to worry, there is another reason why The Sponge Dock is number one on our list of things to do in Tarpon Springs.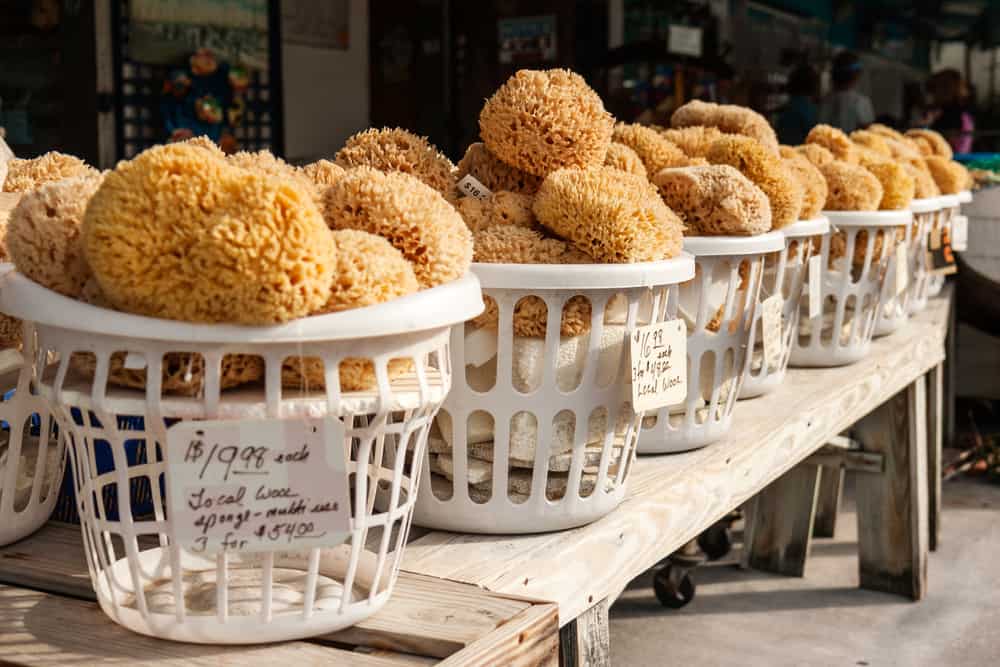 3. Dining On The Sponge Dock
Unless you have actually traveled to Greece, or you have a Yiayia (a greek grandmother) of your own, you have never had Greek food like this. Sprinkled through the main drag you will find several staple restaurants for Greek cuisine, but the number one recommended by locals will always be Hellas. Best Greek food in town!
Not familiar with greek or Mediterranean food, and are unsure of what to order? Start off with an appetizer of Saganaki, , also known as flaming cheese. It is not only delicious but adds an element of showmanship to your dining experience.
If you are a meat-eater, I would definitely recommend a Gyro, Tarpon Springs is one of the best places to grab this greek delicacy. If you are a Vegetarian, I suggest the combo platter of tiropita and spanakopita. T
hese are spinach and cheese pies served with rice pilaf and peas. For dessert head over to the attached bakery and have your pick of their sinful selection of desserts and espresso. OPA!
4. St. Nicholas Greek Orthodox Cathedral
If you are a fan of architecture, and have an inclination towards old churches and the beauty that comes with them, swing by the St. Nicholas Greek Orthodox cathedral. Located smack dab in the middle of Tarpon Springs, you can't miss it.
It is likely upon entering the church, that you will see the faithful, lighting a candle, this candle lighting is a moment of prayer for themselves and their loved ones.
They will usually do a cross and then venerate (kneel before or kiss) an icon. This is how the faithful show respect to God and His Saints. You are welcome to light a candle and say a prayer of your own, just be respectful. If you prefer to have a guided tour of the church you may call ahead and the Head Sexton will help you plan your visit.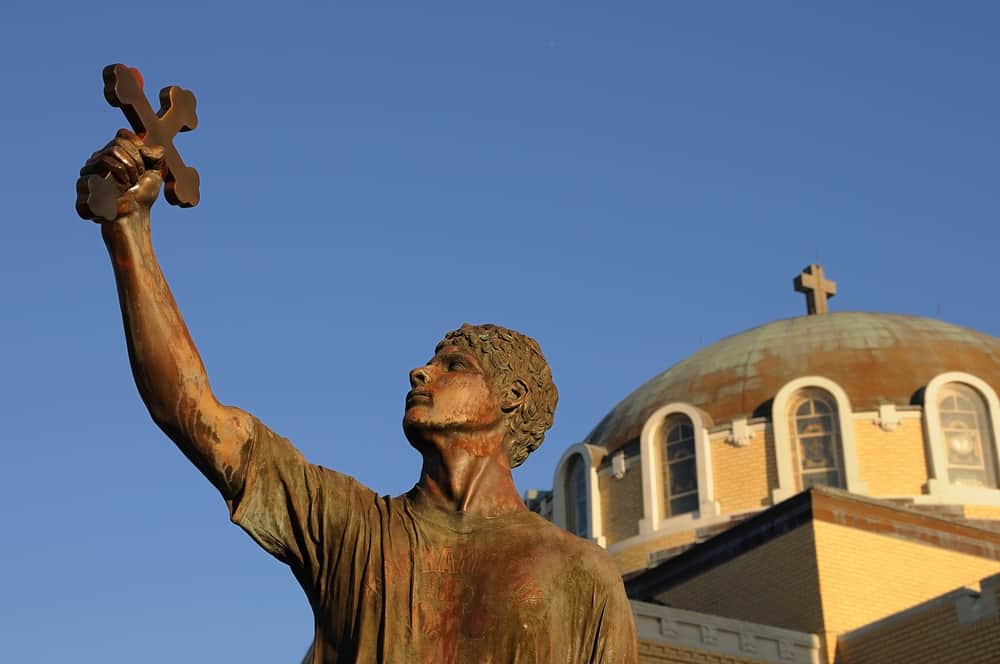 5. Antiquing On Tarpon Ave.
Since there is so much history in Tarpon Springs, it is a prime location for antiquing. With dozens of antique stores along Tarpon avenue, it is no wonder it is on our list of things to do in Tarpon Springs.
One of the longest-running antique stores in the area is "A court of two Sisters" & "The Upper Court", attached to each other in a 2-story, 100+ year old building, it is an absolute must for anyone who loves finding old, well-loved treasures.
6. The Replay Museum
Among the many antique stores, you will see likely stumble upon a different type of time traveling experience. The Replay museum and arcade. This little hole in the wall is lined wall to wall with retro video games such as Burger Time, Frogger, Ms Pac-Man as well as many classic pinball machines.
Even if you aren't an avid gamer, you are likely to find a game that you fall in love with. Since it is an appropriate activity for all ages, the replay museum is an excellent stop to add on your visit to Tarpon Springs.
7. Fred Howard Park
Located about 10 minutes from Downtown Tarpon Springs you can find the bet park in the city. Fred Howard park is an ideal spot for outdoor kid's birthday parties, a play-date on the playground and just a nice nature filled stroll in the park.
Fred Howard Park also has the best beach in Tarpon Springs. If you continue driving past the play areas you be lead down a long causeway. Keep in mind the causeway portion of the beach is pet friendly but the island itself is not.
Whether you wanted to rent a kayak and paddle around in the Gulf of Mexico or layout on the beach, Fred Howard Park is the place to be and it is one of the best beaches near Tampa!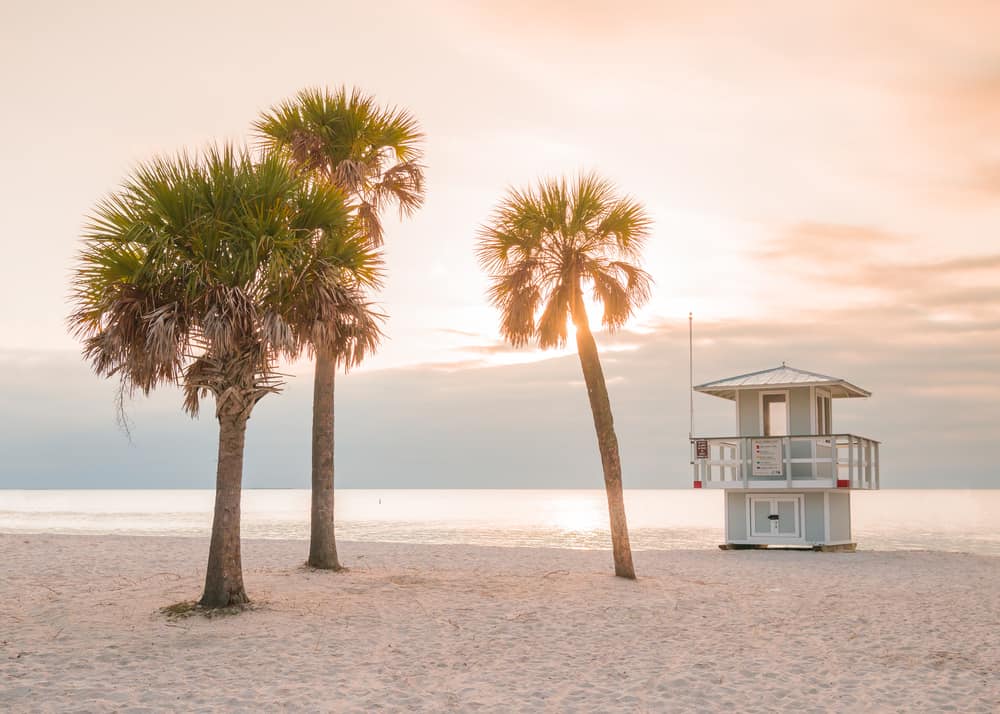 8. The Suncoast Primate Sanctuary
You wouldn't expect hanging with some monkeys, to be on a list of things to do in Tarpon Springs, but The Suncoast Primate Sanctuary delivers with this super unique experience.
Home to over 100 animals, a trek through the sanctuary grounds is sure to be educational and entertaining. This is an outdoor activity so please remember bug spray & sunscreen. The sanctuary is also Picnic friendly, but alcoholic beverages are prohibited.
Most of the animals living in the Suncoast Primate Sanctuary were in dire situations before ending up there. Operating for the last 50 years, this attraction is not-for-profit and all ticket sales go 100% back to treating and caring for the animals.
You will not find fancy souvenirs or big extravagant enclosures, but you will have the pleasure of interacting with and feeding the furry residents of this outdoor safe haven. At only one dollar a scoop you will be able to utilize a pulley system and food chutes to feed the animals safely from a distance.
9. Muzzies Ice Cream & Sandwiches
You may think Muzzies is just a local ice cream shop, but it's the sandwiches you need to know about. How good can Ice cream shop sandwiches be? Ask any local in Tarpon Springs where to get the best sandwich in town, and 9 times out of 10 the answer will be Muzzies.
Their sandwiches come on fresh-baked homemade bread, their french fries are hand-cut and fried to order, and the menu options have something for even the pickiest of eaters.
With Muzzies' unassuming atmosphere and location, it is easy to dismiss this place as a lunch option but give it a shot, and you won't be disappointed.
10. Safford House Museum
Journey back to 1883 with a visit to the Safford house museum. Recorded on the national register of historic places, it is a prime example of late 19th century Victorian architecture.
The Safford house is filled with original furnishings and old Safford family possessions. Staffed with Docents to teach you everything there is to know about the house and family that occupied it, the $5 admission is well worth the price. They have very limited operating hours so be sure to visit their website before planning your visit.
11. Brooker Creek Nature Preserve
As Pinellas county's largest preserve, consisting of almost 8,700 acres, this is a must-visit for the outdoor adventurer looking for things to do in Tarpon Springs. In the preserve, you will hike through forested wetlands and pine flatwoods. Brooker creek is not a park, it is a wilderness area. Don't be surprised if you come across Florida's native wildlife. Some of the animals you may see consist of deer, turkeys, raccoons, gators, turtles, and much more.
There are multiple trails to walk as well as an equestrian trail if you wanted to do it by horseback. The mosquitoes in any wetland area are fierce, I suggest you bring plenty of bug spray and sunscreen.
12. Sunset Beach
After a long eventful day exploring, there's nothing like settling down and watching the sunset. Sunset beach lives up to its name as it is the best spot in Tarpon springs to watch the sun slowly fade into the horizon. The sand is soft and warm, there is multiple picnic tables and shelters, and a playground, making this beach a perfect spot for your whole family to hang out.
You may also find a sunset concert going on here. Check the city website for events and concerts happening here before your trip.