Looking for the best Florida gulf coast islands? You have come to the right place! All of these islands on the gulf coast of Florida are beautiful and pristine places to visit. Some are barrier islands with no
The Gulf Coast of Florida is full of natural beauty, sandy beaches, and precious wildlife. There are hundreds if not thousands of little islands, each one offering its unique charm and character.
Take your pick between luxurious retreats that offer an escape from the hustle and bustle of daily life, to more remote islands where you will have to pack in and pack out everything you need! No matter what you will love the turquoise waters and the sugar-white sand! Let's explore the best Florida Gulf Coast islands!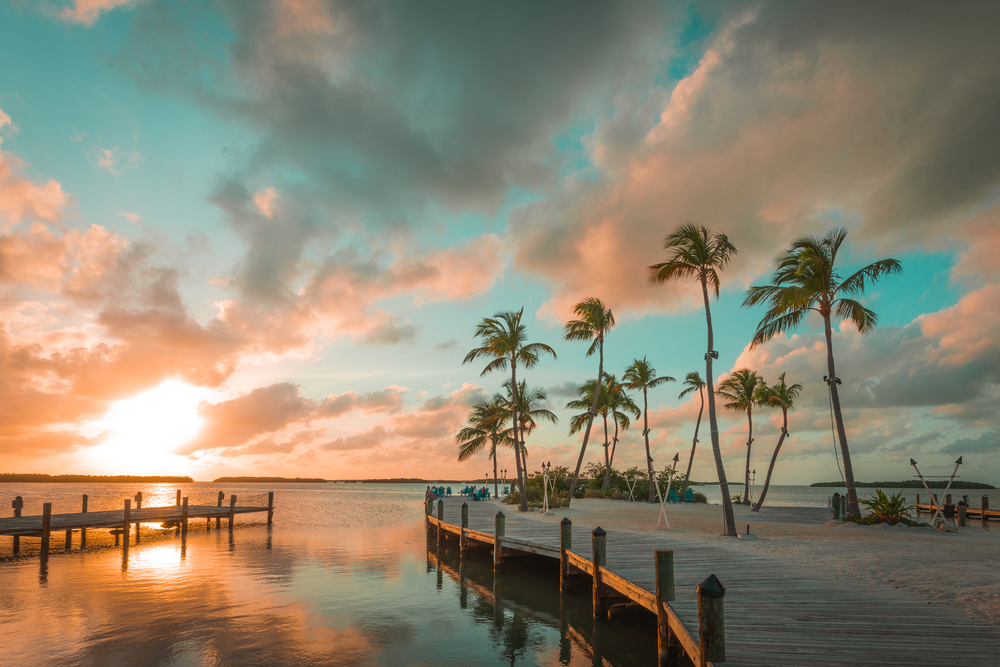 Best Florida Gulf Coast Islands
Honeymoon Island
Honeymoon Island State Park is one of the barrier islands just across from Saint Joseph's Sound and Palm Harbor Florida. This beautiful island is spread over 385 acres of land with over 4 miles of shoreline.
And getting to Honeymoon Island is so easy. All you have to do is drive about 45 minutes from Downtown Tampa and if you are coming from the other way it is a short 20 minutes drive from Downtown Clearwater Florida.
In addition to beaches, Honeymoon Island also has a beautiful rocky coastline filled with washed-in driftwood and lined with mangroves! It is a great place to explore if you the love beaches and ering beautiful landscapes.
Read on to see what to expect when visiting Honeymoon Island state park!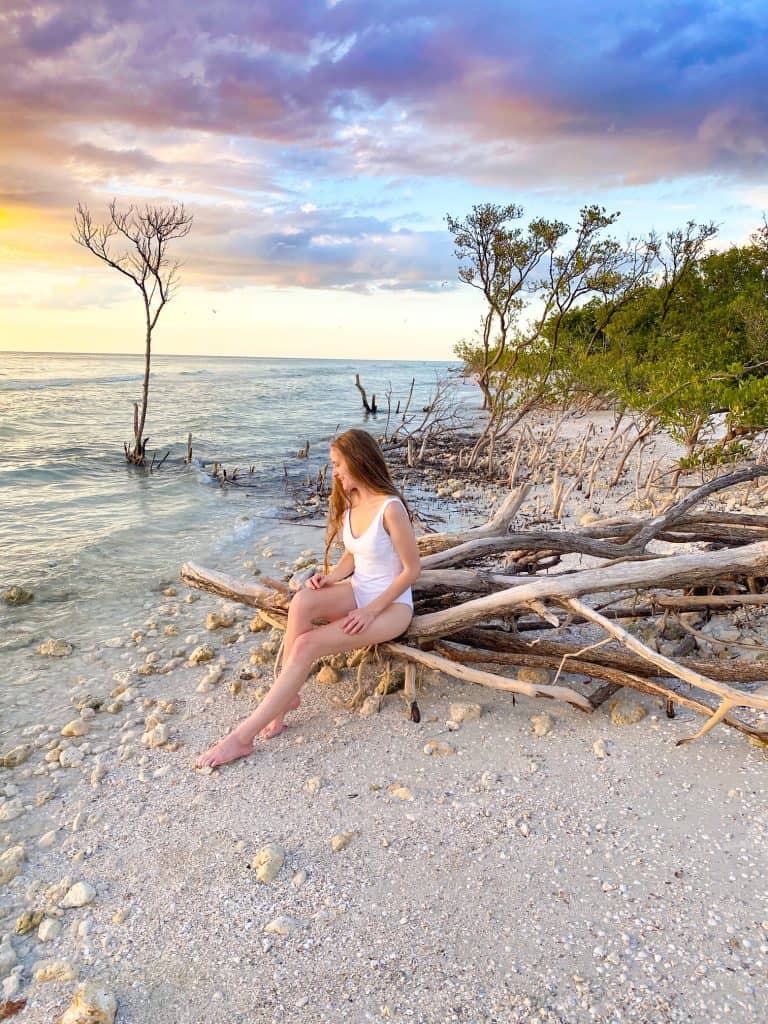 Dry Tortugas
Dry Tortugas is one of the most popular islands in the Gulf of Mexico, about 70 miles west of Key West. This island is a national park of 7 islands that cover over 100 miles of open water. You can only reach Dry Tortugas by boat, or seaplane, but trust it is worth the effort.
One of the prettiest parts of the Dry Tortugas National Park is the massive coastal fortress, and although unfinished it is one of the largest brickworks in the Americas. There are also beautiful coral reefs and is a very important marine life and seabirds. The clear waters are the perfect place to snorkel and explore the beautiful underwater world.
You can camp overnight, but it is scarce so you will want to come prepared with supplies. Check out our suggestions on a few things you want to avoid in Dry Tortugas for the best time ever!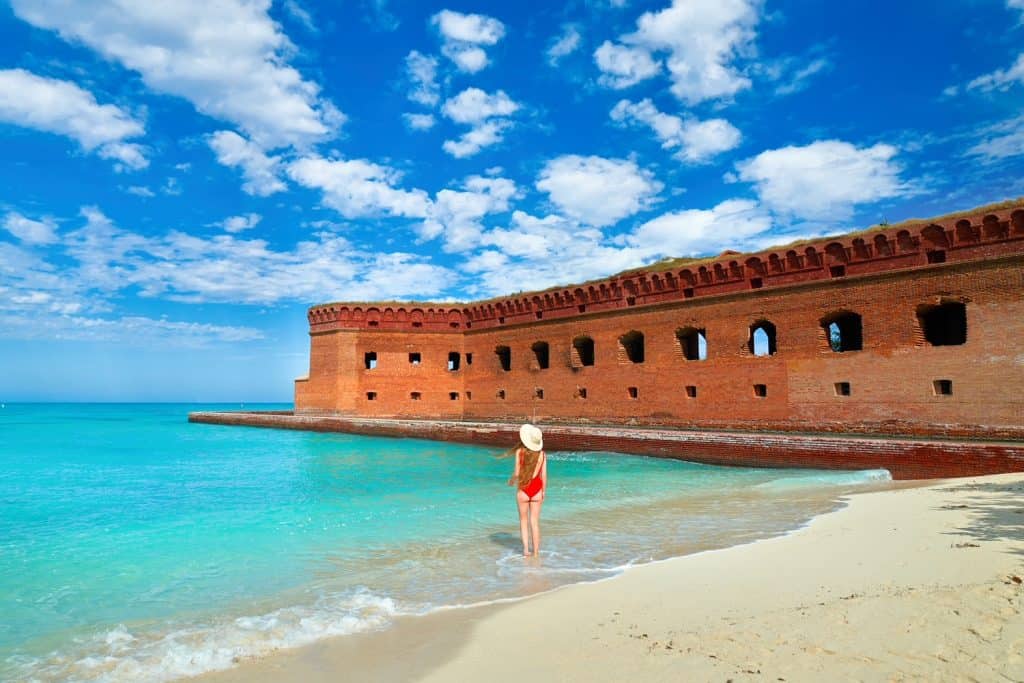 Siesta Key
One of the best islands off the west coast of Florida is Siesta Key. This popular island has only become more appealing after the MTV show "Siesta Key" started filming here.
The three most popular Siesta Key beaches are Siesta Beach, Crescent Beach, and Turtle Beach. The white sand quartz beach at its namesake Siesta Beach has been voted multiple times as one of the very best beaches in the United States. There are plenty of other things to do in Siesta Key, rent a paddle boat, book a snorkel or dolphin boat tour, or shop till you drop at the Siesta Key Village and the South Bridge area.
There are plenty of high-quality hotels and accommodations to book if you want a luxurious stay. Be sure to check out all the amazing restaurants in Siesta Key, many of them have amazing views of the water.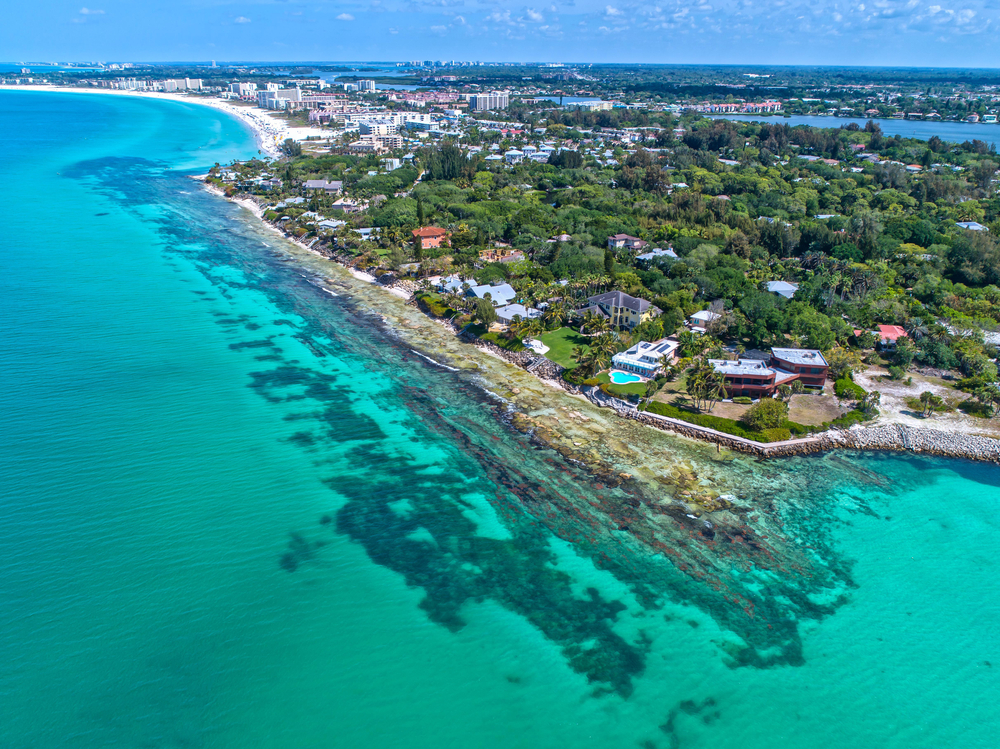 Longboat Key or Beer Island
Longboat Key also goes by the name of beer can island, and it is a beautiful island near Sarasota. There are a few ways to get to the island, either the Jogn Ringling Cause if you coming from the south or the Longboat Pass Bridge to the North.
It is a haven for golfers, and beach lovers and has an upscale luxurious coastal vibe. It is full of upscale resorts and gourmet restaurants. Spend your days relaxing on the beaches with turquoise waters or book a spa day. St. Amanda's circle is a great placCircleick up your souvenirs or treat yourself with a souvenir to remember your trip!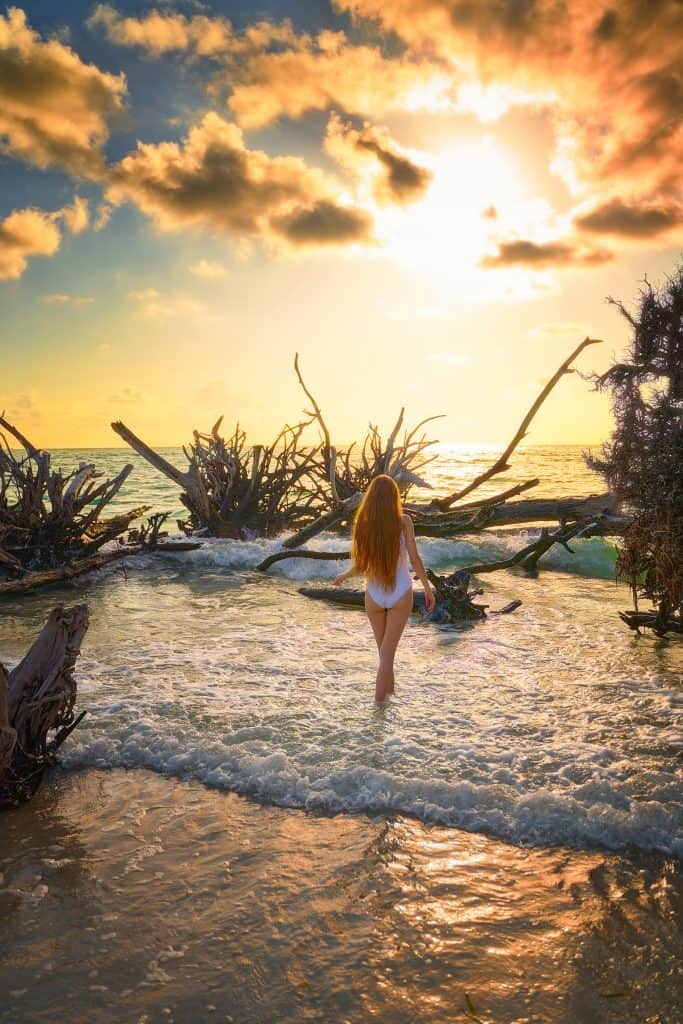 Lovers Key State Park
Up next is one of the best Florida gulf coast islands, Lovers Key. It is located between Fort Myers Beach and Bonita Springs. It is best known for two miles of beautiful sandy beaches and for being a part of the barrier islands on Florida's gulf coast.
The State Park Lagoons is a great place for fishing, and there are 8 miles of walking trails that circle the park. As with most State Parks in Flordia, the Lovers Key is only open from 8 am to sundown.
When you reach the parking lot there is a tram available to take you straight to the beach! Visit the Welcome and Discover Center to get a break from the sun and learn a bit about the park's natural and cultural importance.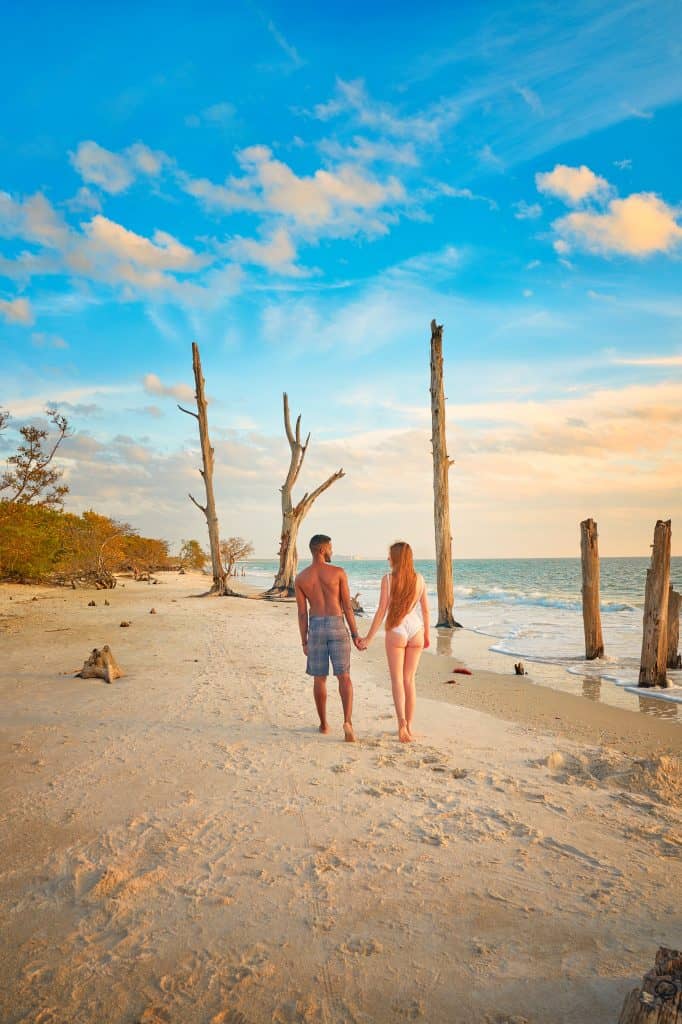 Sanibel Island
Sanibel is one of the northwest islands in Florida. More than half of Sanibel Island is covered with the "Ding" Darling National Wildlife Refuge, it is a safe place for over 245 species of seabirds. In the other half of the Island, you will find plenty of beaches and Restaurants in Sanibel Island to enjoy.
A fun fact about Sanibel is that you will find yourself doing the "Sanibel Stoop" when walking down the beach. The rare seashells are so beautiful here that you will see people bent over to get a closer look. The most popular beaches to see are the Bowmans, Blind Pass, and Lighthouse Beach.
For history, lovers be sure to check out the Sanibel Historic Museum and Village. Where the first settlers of the island building from the 1900s have been restored.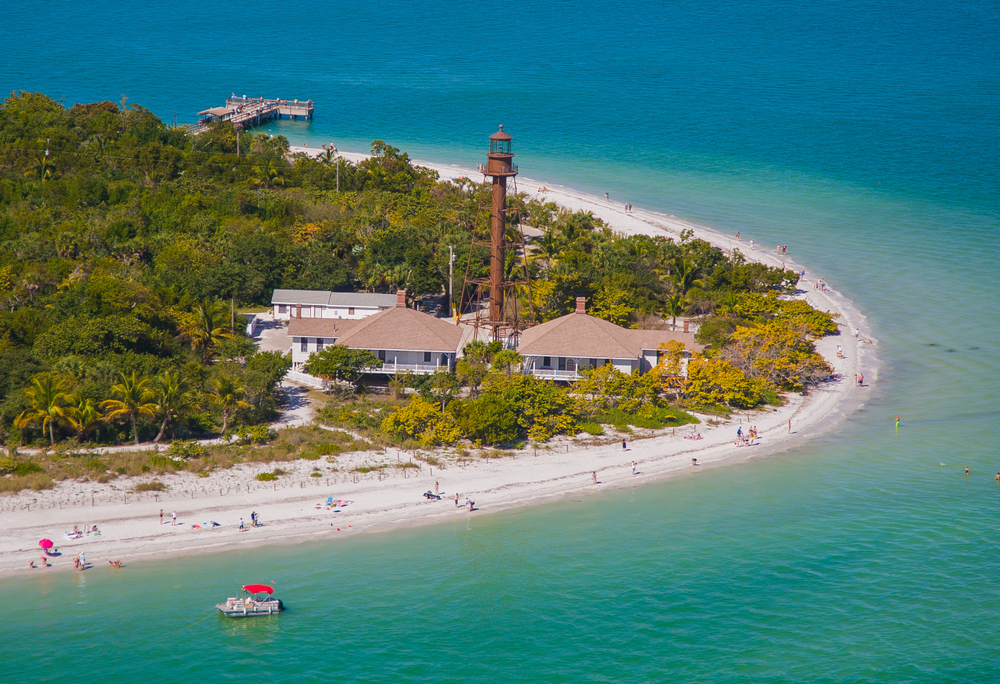 Ten Thousand Islands
The Ten Thousand Islands are a chain of islands and mangroves off the coast of Southwest Florida. It gets its name because small islands are created when the high tides from the Gulf of Mexico and Atlantic waters meet.
It is located near Cape Romano and the Lostman's River. This area is only accessible by boat, and there are several guided tours available. The only inhabited island is Chokoloskee Island which is one of the most popular tour stops.
There are unique species of animals living In the mangroves including, dolphins, alligators, and plenty of birds. It is one of the most important mangrove habitats and is home to many endangered species. It has a very fragile ecosystem so be sure to leave the island better than you found it!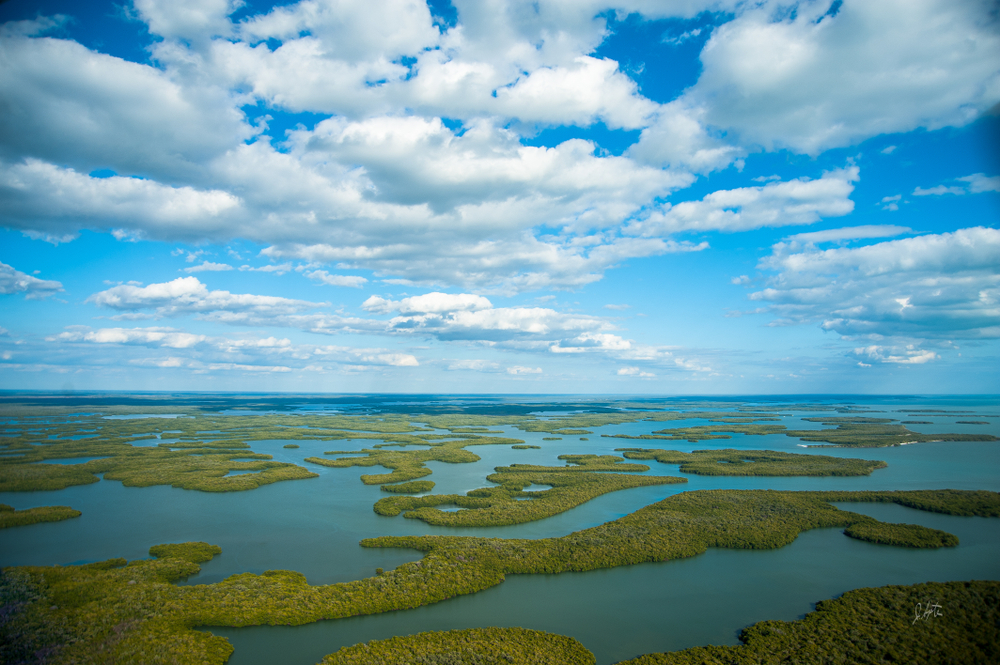 St George Island
St. George is one of the islands in South Florida and is one of the best places for a peaceful vacation. Here you will find over 22 miles of pristine and pet-friendly beaches!
Dr. Juilan G. Bruce St. George Island Park covers 9 miles of untouched beaches, dunes, and marshes and is a wonderful place to get lost for the day exploring nature.
You also have to check out the St. George lighthouse it is an iconic landmark that you cannot miss. Climb the stairs for a good view of the ocean. St. George is known for their luxury beachfront homes and beachside campsites. This is one of the Florida panhandle islands that would be the perfect place for a family vacation.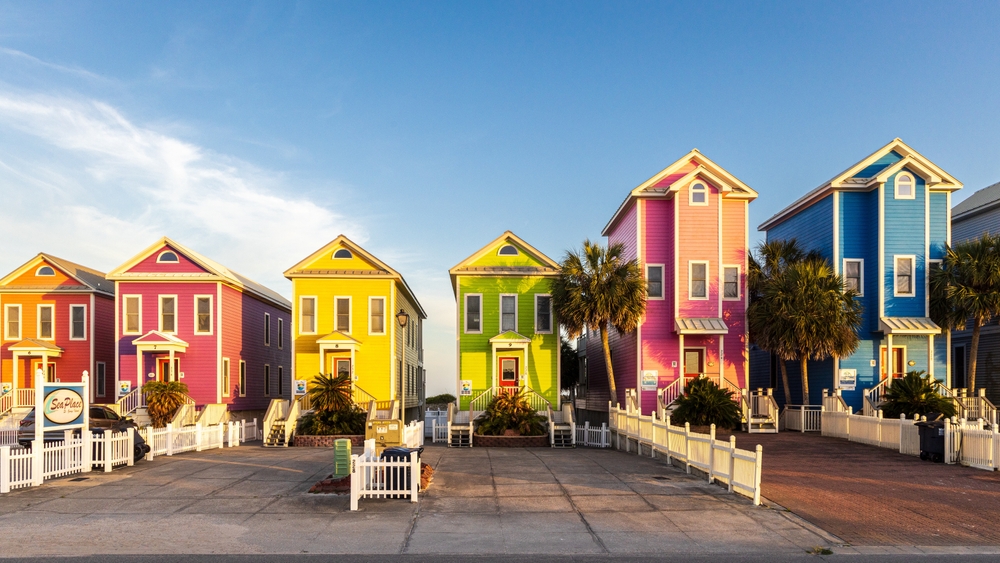 Sand Key
Sand Key is another barrier island off the coast of Florida. On one side of the island you will find Madeira Beach and on the other is the beaches of Redington. In between there are serveral different comseveral and resorts to stay.
The biggest attraction is the Sand Key Par. This 95-acre park is in Clearwater and is divided into two different sections, the park and the beach. You can find a playground for the children, picnic spots, and even a big dog park for your furry friends.
Another thing that makes Sand Key one of the best barrier islands on Florida's gulf coast is that is it much more laid back than some of the other beaches in Clearwater.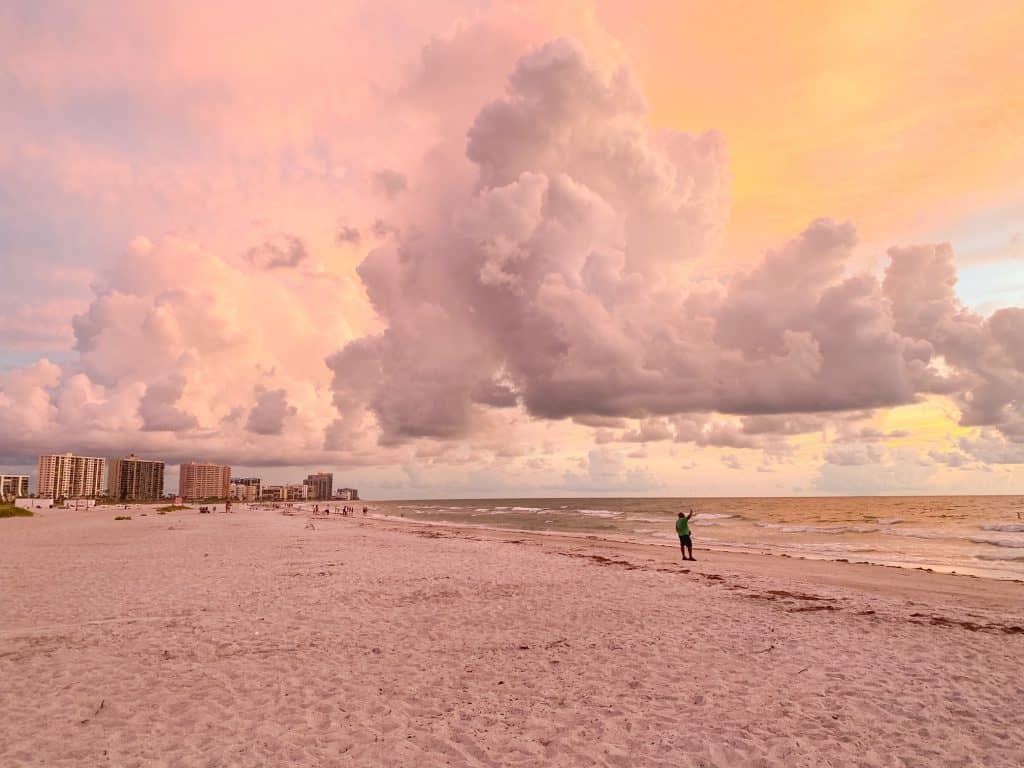 Captiva Island
Captiva Island is one of the islands in the Florida Gulf and has two amazing beaches to check out. The Captiva island beach and Turner Beach. The best way to get to Captiva is through the small bridge that crosses over Turner Beach from Sanibel. For shopping and restaurants head to the downtown area to explore a bit.
Be sure to stop by the Captiva Island Historical Society to learn the history of the island, and even view a few historic photographs. If you are thinking about visiting during the winter they are known to have one of the biggest celebrates of Florida celebrations the west coast. Known as the Captive Holiday Village celebration with fireworks, tree lighting, and even big parades.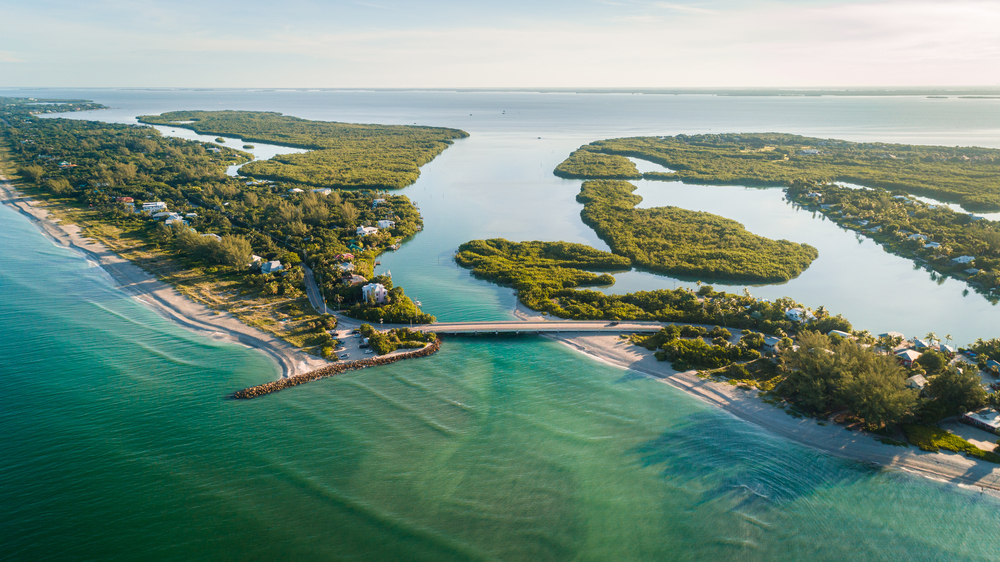 Cedar Key
Cedar Key is one of the top islands to visit on Florida's gulf coast. It is very close to the manatee springs state park and the fanning springs state park Cedar Key National Wildlife Refuge is a major home for migrating sea birds.
Stroll around the historic downtown with quaint shops, art galleries, and restaurants serving locally sourced seafood. It is one of the best things to do in Cedar Key. If you love clams you are in for a treat as it is one of Cedar Keys's local specialties and is the biggest contributor to the local economy.
Also, there is the Cedar Key Museum state park. There is a welcome center with exhibits to check out that show the history of the island. You also check out the resorted homes, and a few nature trails to explore on foot or bicycle.
The art scene in Cedar Key is also fantastic with several festivals like the Old Florida Celebration of Arts. With plenty of hotels and homes to book, Cedar Key would be one of the best Florida gulf coast barrier islands.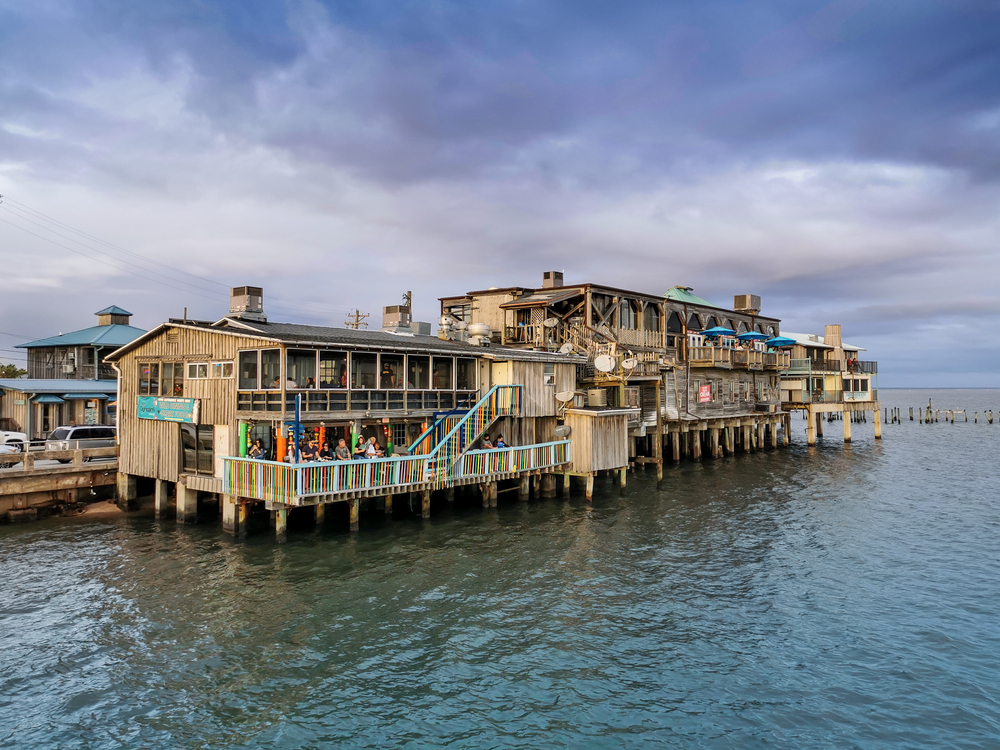 Anna Maria Island
Up next is Anna Maria. This is one of the Florida islands on the gulf coast that still has a laid-back beach feel and will stay that way from strict regulations that limit the type of resorts and buildings that can be put on the island.
The three main cities on Anna Maria are the cities of Bradenton Beach, Holmes Beach, and the city of Anna Maria. And the most popular beaches on Anna Maria Island include the Holmes and Palmetto Avenue beaches.
It is very easy to get by car, and once on the island, there is a free trolley service that runs along the beach route. You can plan to visit any time as Anna Maria always has some type of event going on. Some of the big events throughout the year include Bayfest, a car show, and Christmas on Bridge Street during the holiday season. And there are many hotels for all budgets making Anna Maria one of the best gulf coast Florida islands!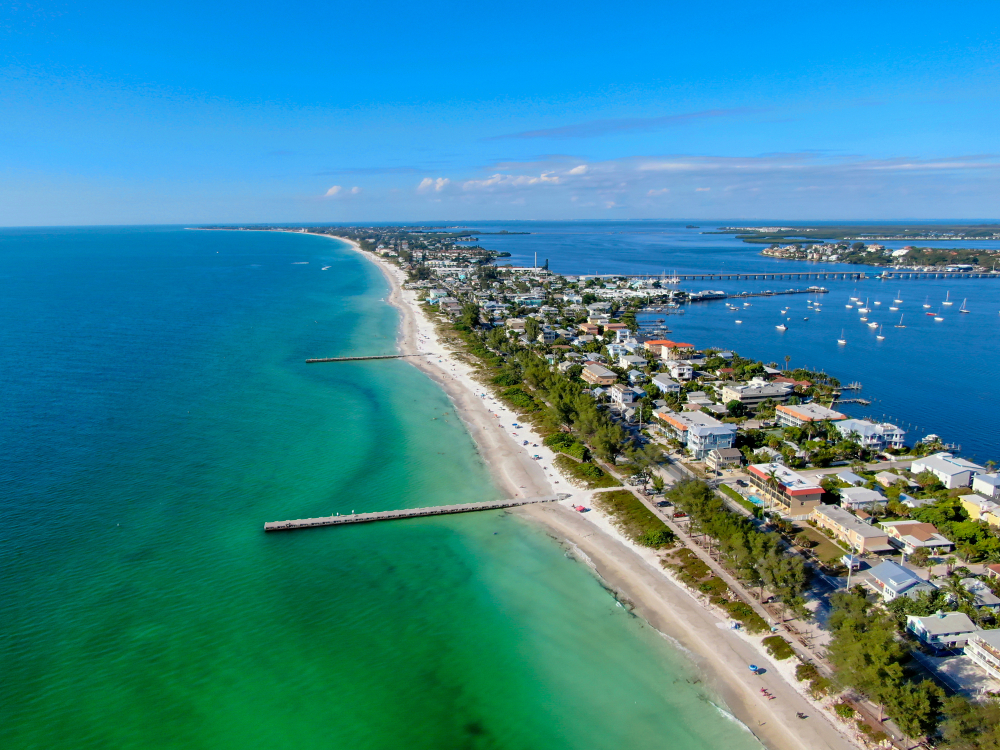 Pine Key Tampa
2.5 miles of an 11-acre private island also known as the beer can island. It is situated about 3 miles west of Apollo Beach right in the middle of Tampa Bay. They host various events, and parties, and is a great place to stop if you are out boating for the day.
The nickname beer can island came from passed visitors leaving behind their trash, mostly beer cans. Today we can call it Pine Key because now the island is cleaned regularly to maintain the beauty and ecosystem of one of the prettiest southwest Florida islands.