Are you wondering where to find the best eats at the best restaurants in Miami Beach? Look no further as we dive into the best foods the restaurants in Miami Beach have to offer.
Miami Beach is a booming city in the south of Florida, and is home to around 90,000 people. The city also attracts tens of millions of visitors every year. Miami Beach is best known for its luxurious, sandy beaches. Locals and visitors alike gather on these beaches to take advantage of the South Florida sunshine. Find some of the best beaches in the area here!
In addition to the beaches, Miami Beach is known for its world-class nightlife, first class hotels, designer shopping, and incredible art galleries. While spending the days enjoying these high class experiences, curb your appetite by stopping at some of the best restaurants in Miami Beach.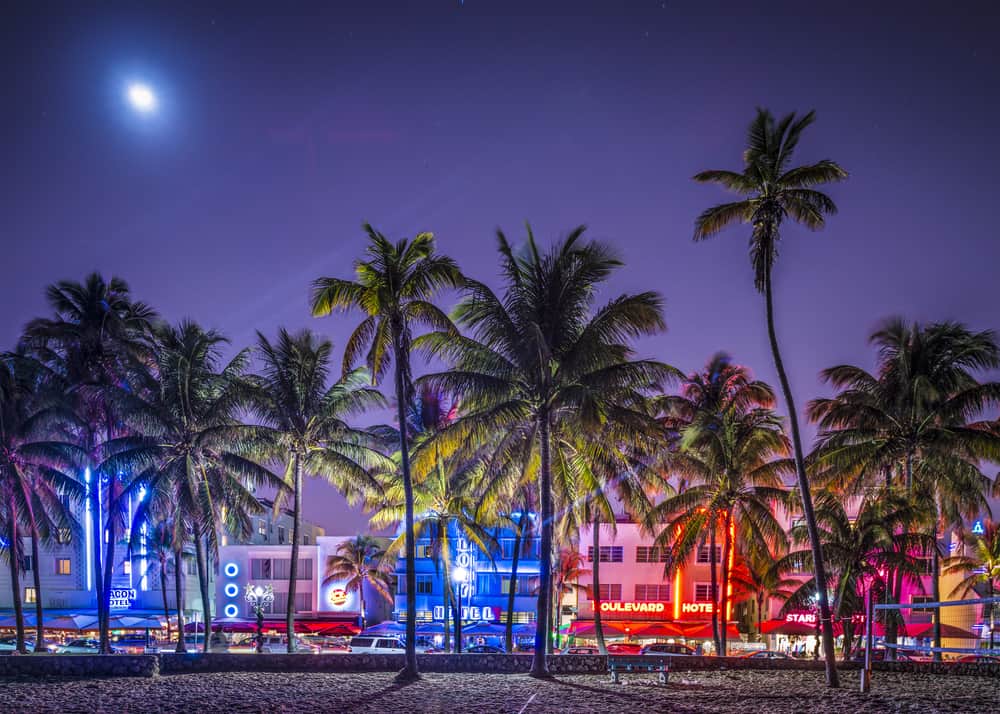 15 Best Restaurants in Miami Beach You Shouldn't Miss
Nobu Miami
Nobu is a famous restaurant with presence all around the world. The Nobu in Miami is known for its luxurious Japanese dishes, and is one of the classiest restaurants in Miami Beach. The restaurant is only open for dinner, but has an expansive menu for cold dishes, hot dishes, sushi, and more!
You can't miss the caviar, best paired with toro tartare or yellowtail tartare. For a hot dish, try the squid pasta or pan seared salmon. For the meat-eaters, a staple of Japanese cuisine is A5 Wagyu, known as one of the best forms of beef in the world. Nobu Miami serves this in many different styles you can chose from.
Of course the sushi is top notch, serving nigiri, sashimi, and rolls. Nobu Miami also specialized in vegetarian and vegan dishes, including seasonal mushroom soup and roasted eggplant. This is truly one of the best things to do in Miami at night!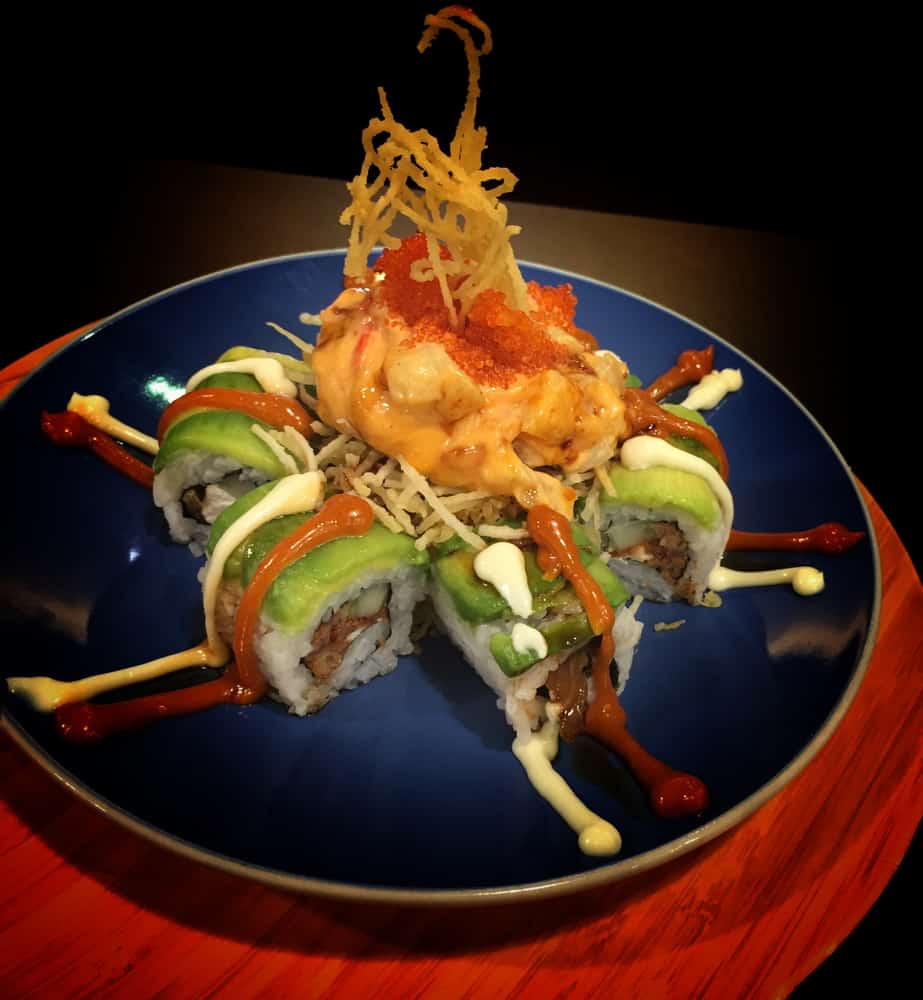 Los Fuegos
To find the best lunch in Miami, look no further than Los Fuegos by Frances Mallman. Frances Mallman is an award-winning Argentinian chef, known for his experience cooking in open-fire kitchens. He brings this passion to life at Los Fuegos to create one of the best restaurants in Miami Beach for an engaging culinary experience.
Open for breakfast, lunch, and dinner, Los Fuegos is popular all day, but is most known for its Miami Spice Lunches. During this lunch experience, you can chose from starters, entrees, and deserts, bound to make you come back for more. Starter options include beef empanadas and charred heirloom tomatoes. For the main course, enjoy local snapper or chicken breast Milanese. Finish off the meal with pie de limon or hazelnut panna cotta.
During the normal lunch hours, visitors still receive the best lunch in Miami with options such as wood fired artichokes, roasted cauliflower, and prime Angus skirt steak.
Green Street Cafe
For those looking for a delicious morning meal, visitors can find one of the best breakfast restaurants in Miami Beach at the Green Street Cafe. This "seen and be seen" restaurant was founded about 30 years ago by Slyvano Bignon who wanted to create a friendly atmosphere for people to gather. The restaurant features a sign saying, "Where there is love, there is life".
In addition to bustling activity and friendly conversation, the Green Street Cafe also has incredible food to enjoy. For breakfast visitors can enjoy French toast, original or with the added twist of coconut crusted or Nutella filling. There are also all kinds of pancakes to chose from, including protein pancakes, whole wheat pancakes, gluten free, and cinnamon role pancakes!
For those who prefer a savory breakfast there are multitudes of omelettes and the classic egg, bacon, and potato combinations to try. There are also plenty of drinks to keep visitors talking while enjoying the best breakfast in Miami. Sangria, Bloody Marys, Mimosas, and fun cocktails are available to pair with the great food and atmosphere. Make sure to stop for coffee after your meal at one of these great spots.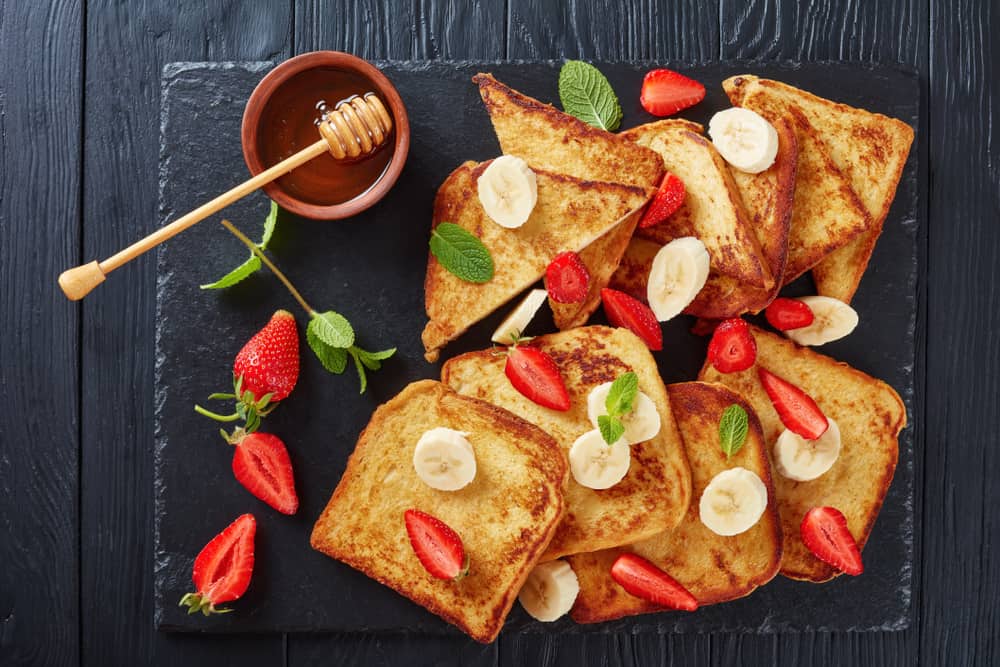 Root & Bone
If you'd like to eat during that special time between breakfast and lunch, there's no better place to try one of the most delicious brunch restaurants in Miami Beach then Root & Bone. This restaurant boasts ethically sourced, farm fresh ingredients. The soul nurturing meals are in reminiscence of rural America.
Kick off your brunch in Miami Beach with drunken deviled eggs and Grandma Daisy's Angel Biscuits, topped with honey butter, chicken jus, and benne seeds. There are also plenty of salads to chose from, such as the grilled summer peach and burrata salad or the watermelon and farmers cheese salad.
Make sure to save room for the main entrees with amazing options such as the classic chicken and waffles, fish scampi, and the iconic avocado toast. Of course, the dish wouldn't be complete without adding a delicious side of grits or creamy corn soufflé.
While you are in town, don't forget to check out our list of Best Places For Brunch in Miami!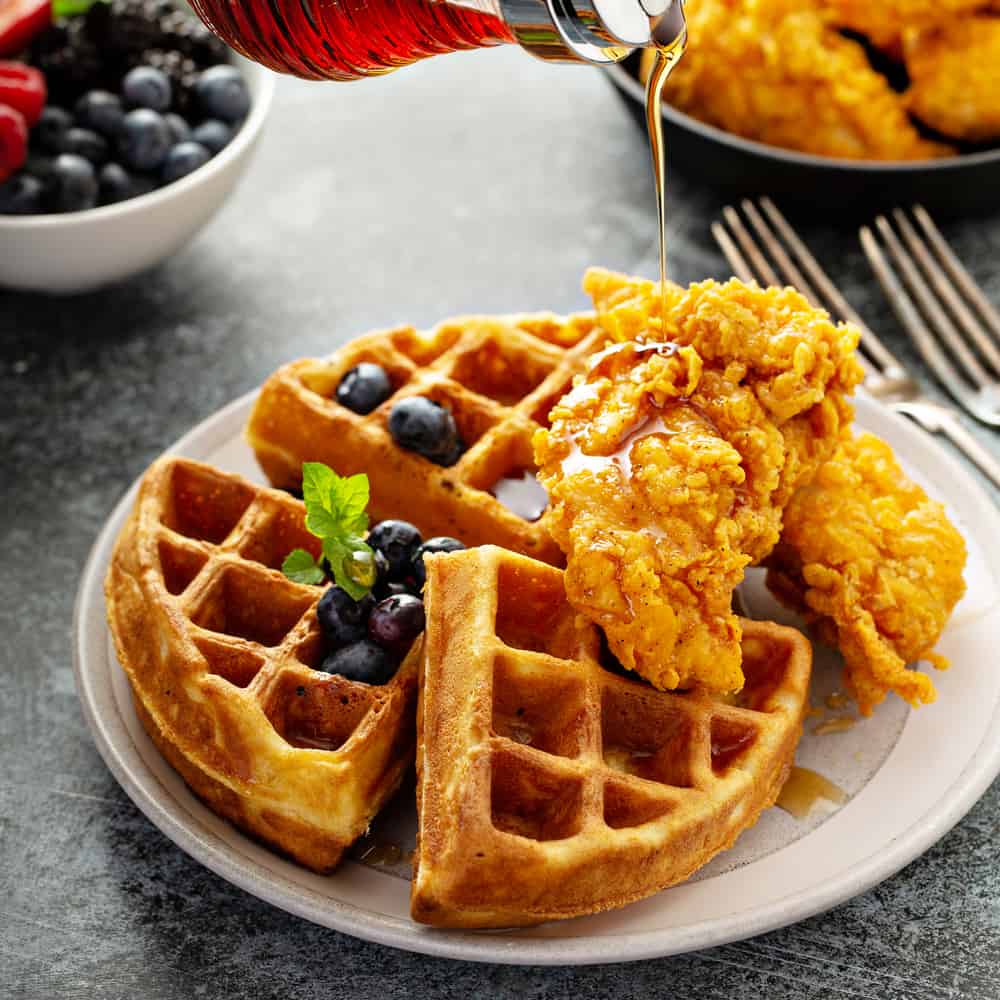 Planta
Planta is one of the best restaurants in Miami for plant-based dining. Founded in 2016, Planta was made to be a place where plant-based dining could be celebrated and enjoyed. The mission is to celebrate the power of plants, and show how delicious plant based living can be. To find other incredible plant based restaurants in Miami Beach, check out this list!
Planta has a few locations scattered in the USA, but the South Beach location is top notch. Visitors can start the meal with delicious sushi. Options include Ahi Watermelon Nigiri, California rolls with hearts of palm, and rainbow rolls with ahi watermelon and slaw.
Visitors can enjoy delicious entrees such as plants burgers, eggplant lasagna, and udon noodles. For chilled and raw options, there is avocado lime tartare, coconut ceviche, and poke bowls. Theres also plenty of pizza options to chose from!
Juvia Miami Beach
One of the best rooftop restaurants in Miami Beach is Juvia, named after the Brazilian nut tree. The restaurant boasts using nourishing ingredients from all over the world.
The menu is curated from French, Japanese, and Peruvian cuisine. Start the meal with salmon or tuna tartare, cause croquette, crispy pork belly, or truffle ceviche. They also have a large selection of salads. For the main course, the restaurant boasts options such as black truffle risotto, charred roasted cauliflower, or roasted Chilean sea bass.
The main dishes can be completed with sides like crispy Peruvian potatoes, jasmine rice, and Parmesan truffle fries. End the meal with black truffle French toast or strawberry cheesecake. Juvia also has a large selection of fine champagne to chose from.
Moshi Moshi
For on of the best sushi restaurants in Miami Beach, Moshi Moshi is known for their cozy and unpretentious atmosphere as well as their creative rolls. Moshi Moshi is a favorite of locals and has a 24 hour menu so sushi is always available.
The restaurant has a variety of cold appetizers such as tuna tataki, crunchy crab ceviche, salmon crudo, and tuna or salmon tostadas. Moshi Moshi also has plenty of dumplings to chose from like chicken, spicy beef, and pork gyoza served with soy vinegar.
Some of the innovative rolls visitors can order are the moshi moshi roll, made with yellowtail, tuna, salmon, avocado, and tempura. The volcano roll is made with crab, avocado, cucumber, and is topped with baked seafood. Another option is the Memo roll made with shrimp tempura, topped with tuna tartare.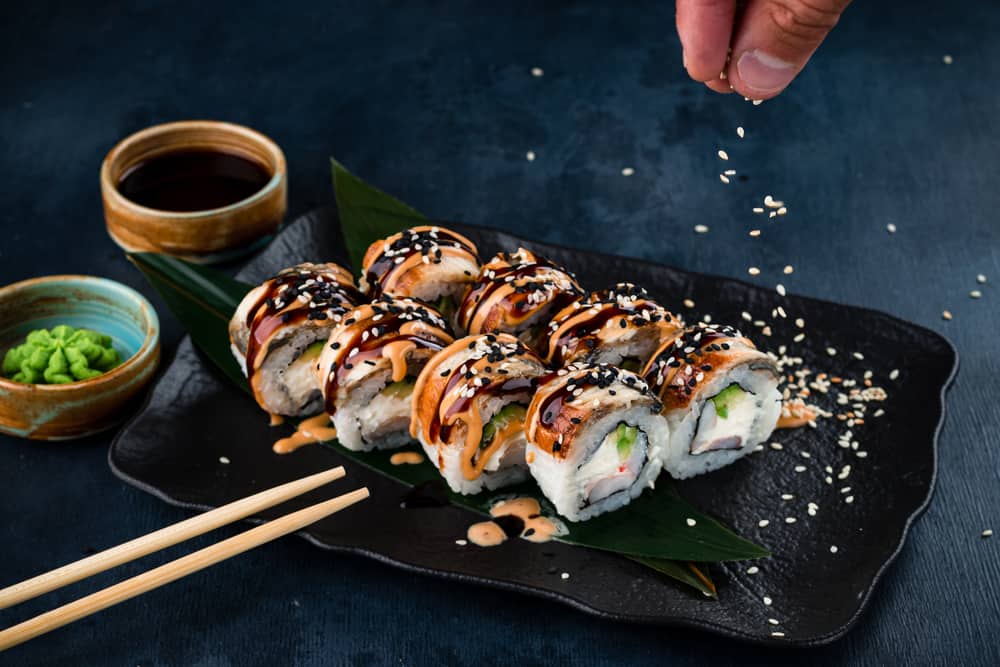 The Bazaar
Located in the South beach art district, visitors can find one of the best restaurants in Miami Beach for dinner, The Bazaar. The award winning chef, Jose Andres cooks with his Spanish heritage and creativity in mind.
The menu is curated to incorporate Miamis Latin and Caribbean background, and also incorporates inspiration from Singapore. Some of the Singapore inspired dished include boa con lechon, a Chinese bun with pork belly, and kueh pai ti, one of Singapore's famous street foods made of shrimp, peanuts, and chili sauce.
For the main course, visitors can chose from many different seafoods, meats, and plant based options such as conch fritters, pollo al ajillo Cubano, or Cuban coffee rubbed charrasco.
Shuckers Waterfront Grill
If you're looking for one of the best beach restaurants in South Beach, look no further than Shuckers Waterfront Grill. This restaurant has been operating for 30 years, and welcomes many locals and visitors every day.
Visitors can either walk in or boat in to enjoy this waterfront dining. The restaurant even has docking available for those who enter via water vessels of up to 65 feet. The grill is open for lunch and dinner and serves incredible appetizers and cocktails to go along with meals.
Some of the popular appetizers visitors can order are raw oysters freshly shucked and Caribbean cracked conch. Local favorites include wings, shrimp po boy sandwich, fish tacos, and mahi mahi sandwiches served blackened, grilled, or fried.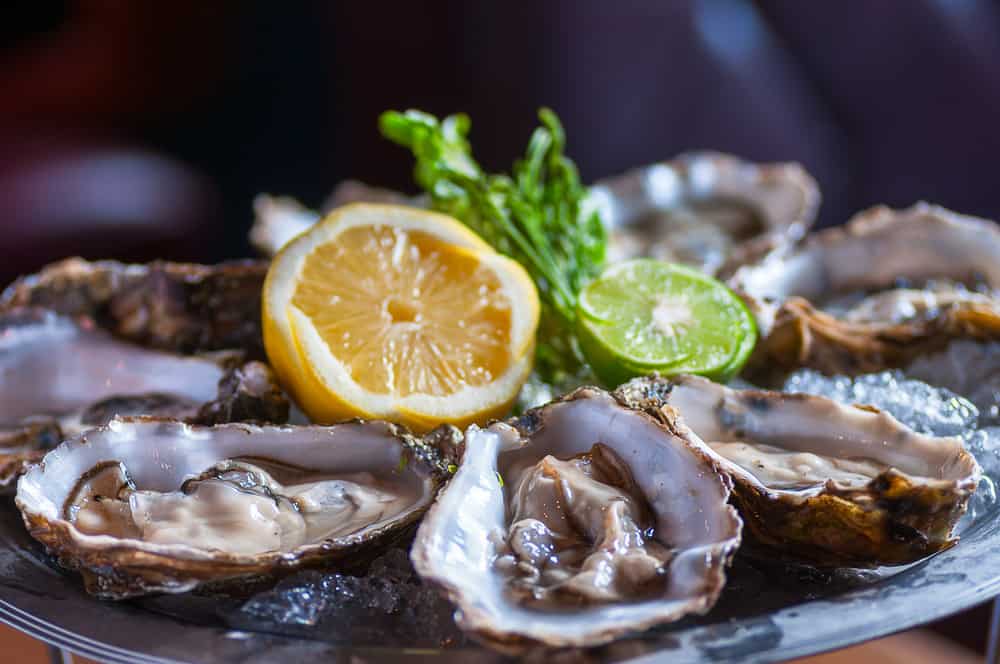 Joe's Stone Crab
For the best of the seafood restaurants in Miami Beach, head to the classic Joe's Stone Crab. Joe's Stone Crab began in 1913 when Joe Weiss began selling fish sandwiches on the beach in Miami, years before Miami Beach was an established city.
The restaurant is still run by the family of Joe Weiss, and considers all of its employees to be extended family. It's said that no trip to Miami is complete without a stop at Joes Stone Crab. Of course the best seafood you can get here is the stone crabs themselves, served chilled with mustard sauce.
Some of the popular starters are peel and eat shrimp, wild oysters, and conch fritters. Visitors can enjoy a variety of entrees such as lobster Mac & cheese, softshell crab sandwiches, and the lobster po boy.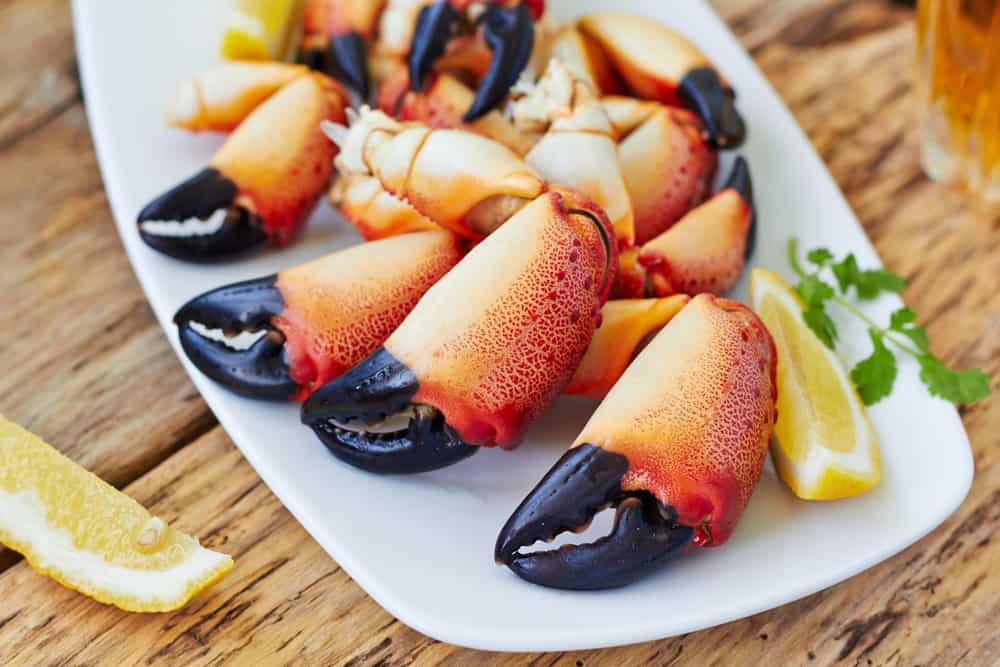 Smith and Wollensky
Craving a steak? Head to one of the best restaurants in Miami Beach for steaks and more. Smith and Wollensky has a few branched across the USA, and the chefs pride themselves in their work to make every steak they serve, the best stake of that customers life.
Each steak Smith and Wollensky serves is hand-butchered and dry-aged on site. The beef is chosen from the top 2% of cattle in America, and is only chosen if it has even marbling. To prepare for the steak, chose from one of the incredible appetizers such as steak tartare or scallops.
Then, its time to chose which incredible piece of beef to have for the entree. The choices are almost endless as visitors can chose from filet mignon, ribeye, wagyu, porterhouse, and New York strip.
Lucali
For a slice of classic pizza in Miami Beach, nothing can beat Lucali. Since its beginning, the mission has been to serve authentic and flavorful food with farm fresh and local ingredients.
Lucali makes it possible to enjoy a slice of Brooklyn all the way in Miami Beach! Visitors can enjoy the classic pizza or add any toppings they'd like. Some of their topping options include shallots, hot peppers, portabdlla mushrooms, Italian artichoke hearts, ricotta, and arugula.
Lucali also serves calzones, and even has vegan pizza options! The pizzas can be perfectly paired with one of the many salt options and a dessert calzone!
Olds Havana Cuban Bar & Cocina
No trip to Miami would be complete without authentic Cuban food, and there's no better place to try it than Olds Havana Cuban Bar and Cocina. This restaurant is located right in the thick of "little Havana", known as the Cuban heartbeat of Miami.
Locals and tourists alike flock to this part of town to experience the beautiful Cuban culture, and especially the food. Guests can enjoy this authenticity while enjoying the food and even live music. Guests have the option of enjoying this experience in the indoor dining room or the outdoor terrace.
This Miami restaurant is open for lunch and dinner, and prides itself on its wide variety of delicious cocktails. Entree options include deep fried empanadas which a choice of filling, croquettes with ham, chicken, or fish, and green plantain chips.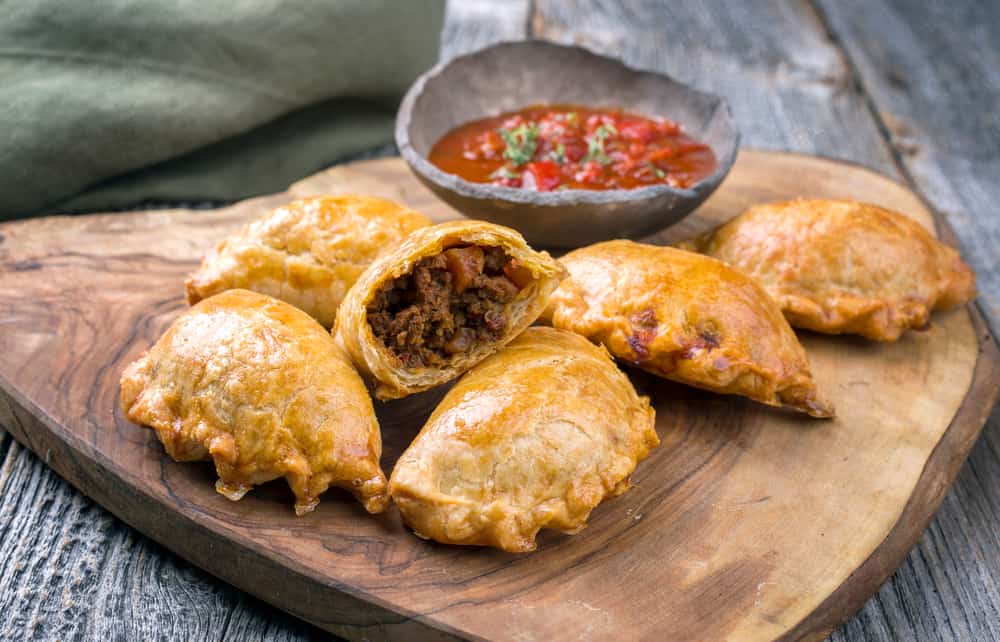 Stubborn Seeds
Stubborn Seeds is one of the best places to eat in Miami Beach, and was started by Jacksonville-born chef, Jeremy Ford. Chef Jeremy Ford was the winner of Bravos Top Chef Season 13. He started Stubborn Seeds to "pair unrelenting passion with an unapologetic approach"
Stubborn Seeds served dinner, and many options for starters and entrees. Some of the most enticing starters include Kusshi oysters, charred hearts of palms and tomatoes, Caribbean foie gras, and crunchy truffle bravas.
For the entree, guests can chose between pan roasted barramundi, served with saffron spring onion stew, Bell & Evans truffle chicken, Westholm Ranch koi wagyu, and Prof Tobberts heirloom grits and duroc spicy pork.
Mignonette
This former 1930's gas station is now one of the coolest restaurants in Miami Beach. Mignonette was transformed into a down-home restaurant and oyster bar.
The oysters are a must-have, and visitors can chose between having them raw, oysters Rockefeller, baked with butter and herbs, or oysters Frank, baked with manchego, smoked bacon, and sherry. Other delicious starters include smoked fish dip, charred octopus, and lobster deviled eggs.
For the main course, guests have an option between the plain or fancy menu, both having great options. On the plain side guests can order the lobster rolls or prime Manhattan strip. On the fancy side, guests can order baked red fish with lentils, shrimp, and salsa verde, or mahi mahi with fingerling shiitake and caper brown butter. There is also a long list of wine to pair with each meal!