Let's face it, a lot of us need our caffeine in the morning, so where's the best place to grab a coffee in Miami? Luckily, there's no shortage of cozy coffee shops in Miami, the home of Cuban coffee!
According to SimpleTexting, Miami has ranked as the 7th best city in the United States for coffee! WalletHub ranked Miami as number 4. People in Miami will tell you that's a whole latte nonsense, and we're inclined to agree with them!
Miami is known for its deep ties to Cuban style coffee: bold, passionate, and intense, mirroring the personality of Miami itself! The average Miami local drinks two cups of coffee per day. Miami's favorite beverage? Straight espresso.
Let's not forget that Miami invented the ventanita. If you've ever walked down any given street in Miami, you'll see them. Walk-up windows with Cuban style coffee, pastries, and other delicacies and small bites for sale. Some ventanitas will even whip butter into your coffee!
The bean scene in Miami reaches far past your Pumpkin Spice Lattes and Pike Place Roasts. Not that there's anything wrong with Starbucks or Dunkin' Donuts. Miami just does it unequivocally better.
So the next time you're in Miami, skip the big national chains. Take our advice, venture out of your comfort zone, and start your day at the best coffee shops in Miami.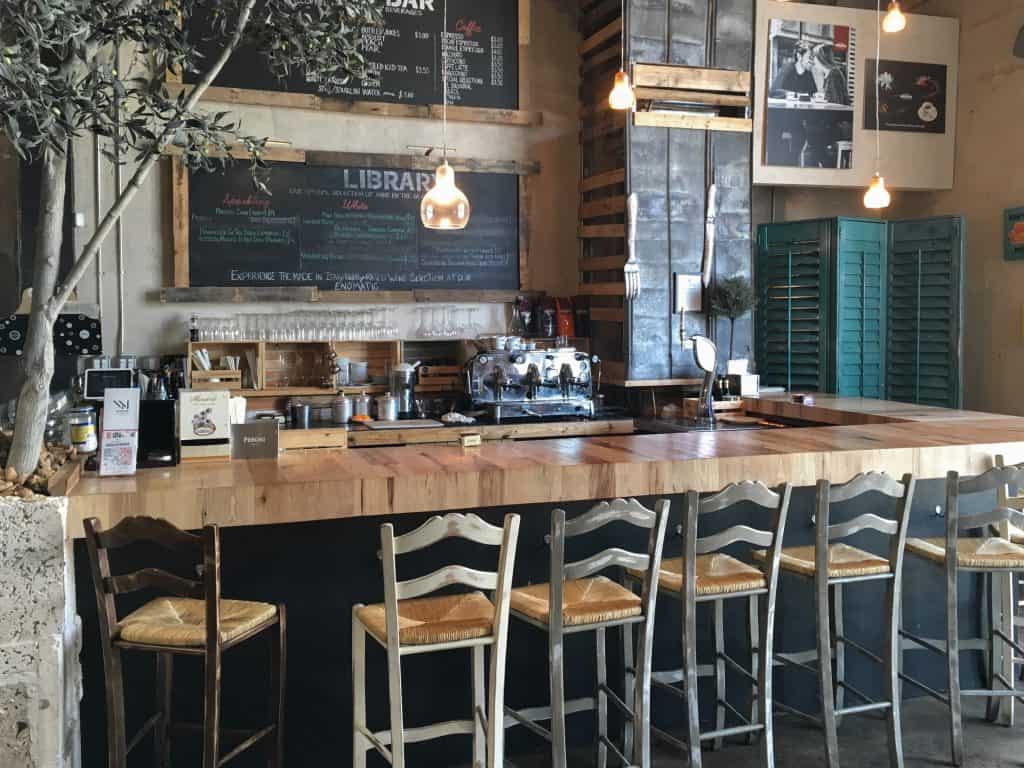 15 Cozy Coffee Shops In Miami
Bachour
Chef Antonio Bachour grew up in Puerto Rico, so he knows a thing or two about Cuban coffee in Miami. Thanks to working in his family's bakery as a child, he was hooked on pastry at a young age.
Everyone knows that a good cup of coffee goes perfectly with the flakiest, puffiest pastry. That's exactly what Bachour has done with his cafe/restaurant that bears his name. A world-wide pastry sensation, Bachour brought his true loves to Coral Gables.
Servers will help you pick the best coffee creation to pair with Bachour's artful pastry creations. The pastry menu includes his signature Viennoiserie, Petit-Gateux, Bonbons, and Macarons.
You can find Bachour, one of Miami's best restaurants, at 2020 Salzedo on the ground floor. The cafe and restaurant is open on Tuesday through Saturday from 7 AM – 10 PM and on Mondays and Sundays from 7 AM – 5 PM.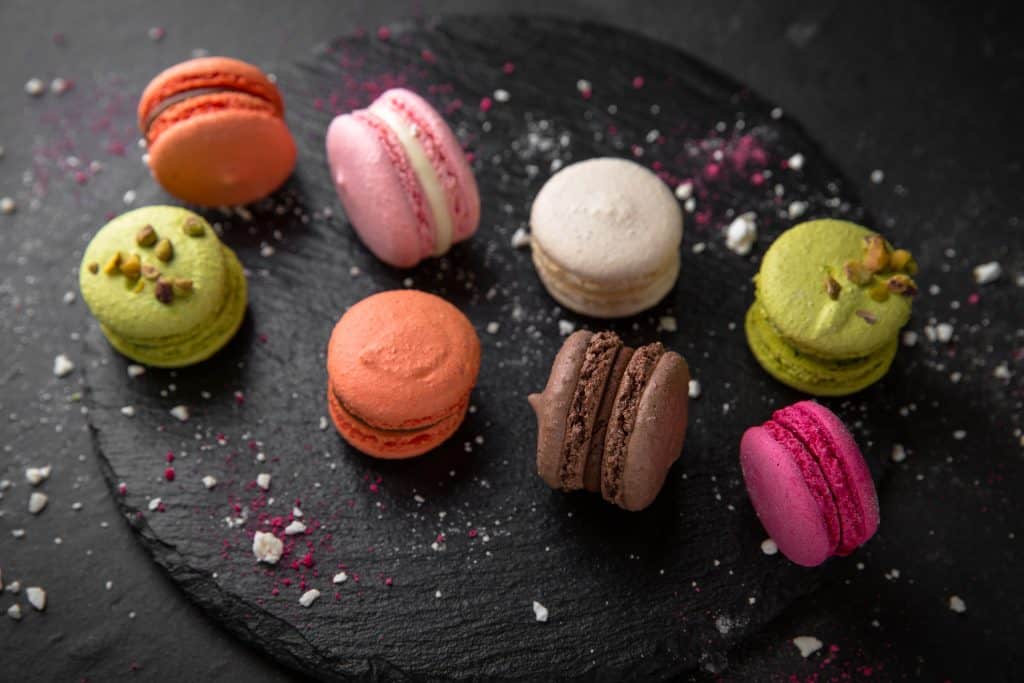 The Salty Donut
Forget everything you think you know about coffee and donuts. The Salty Donut, with multiple locations, serves up some of the most innovative donuts and coffee in Miami.
The family-owned Salty Donut focuses on artisanal donuts made in small-batches and 100% from-scratch. Their craft donuts rotate based on seasonality and never contain any artificial ingredients! You won't find a tastier breakfast in Miami!
The yeast-raised donuts are buttery and fluffy, made from the family's 24-hour Brioche recipe. The cake donuts are soft and moist with just a touch of crunch on the inside. Sometimes fresh fruit gets folded into their batter. Yum!
The Salty Donut roasts Intelligentsia Coffee. Their specially crafted coffee menu focuses on seasonality. While their roasts' flavor profiles may challenge the norm, they are always a perfect match for their donuts!
Find the Salty Donut near the Wynwood Walls at 50 NW 23rd St open on Tuesdays through Fridays from 7:30 AM – 6:30 PM and Saturday and Sunday from 8 AM – 6 PM. The shop will close if they run out of donuts, so get there early!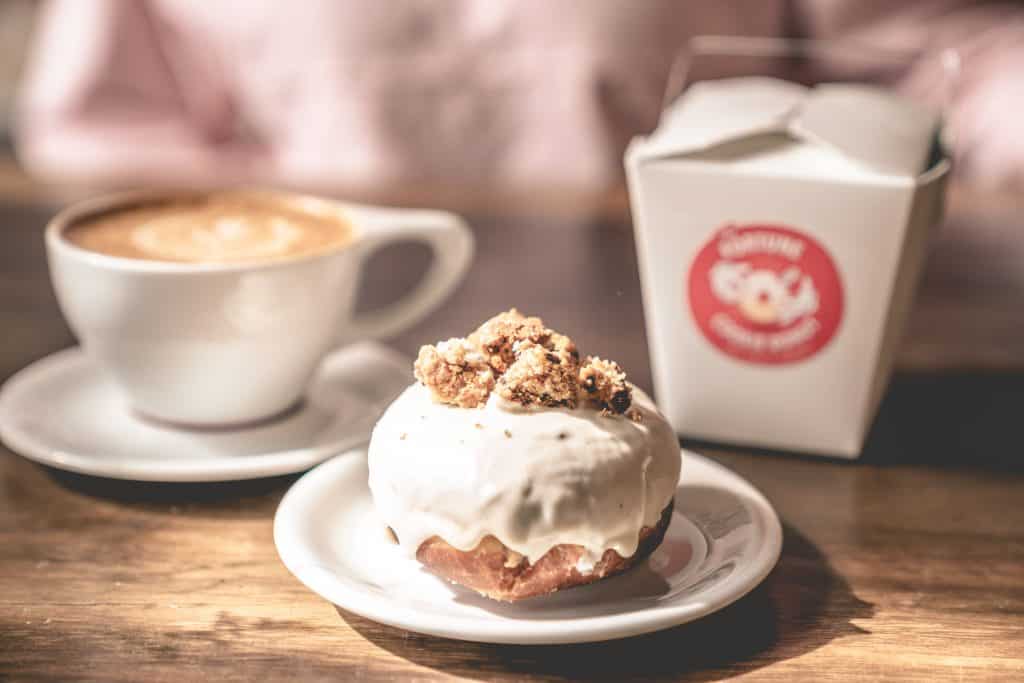 Panther Coffee
If you've been to any of the wineries in Florida, then you know how complex and flavorful wine can be. Panther Coffee understands and strives to expand its customers coffee palates as well serving up the most deliciously complex coffee in Miami.
A specialty coffee company, Panther specializes in small-batch roasting of single-origin and mixed origin coffee beans. And don't worry, after you fall in love on your road trip through Miami, you can purchase their blends online!
Panther Coffee's roasters excel in their espresso blends. Try the Fazenda Furnas with chocolate and hazelnut notes. Their West Coast blend features notes of raspberry and concord grapes. Try an espresso flight to taste them all!
You can also find an expansive tea menu that offers posh beverage options as well. When you've had your fill of coffee you can grab Kombucha, coconut water, CBD juice, or even a Mexican Coke to go. They also serve wine and beer.
Find Panther Coffee on 1875 Purdy Ave, open every day from 7 AM – 7 PM.
While you are in town, don't forget to check out our list of Best Places For Brunch in Miami!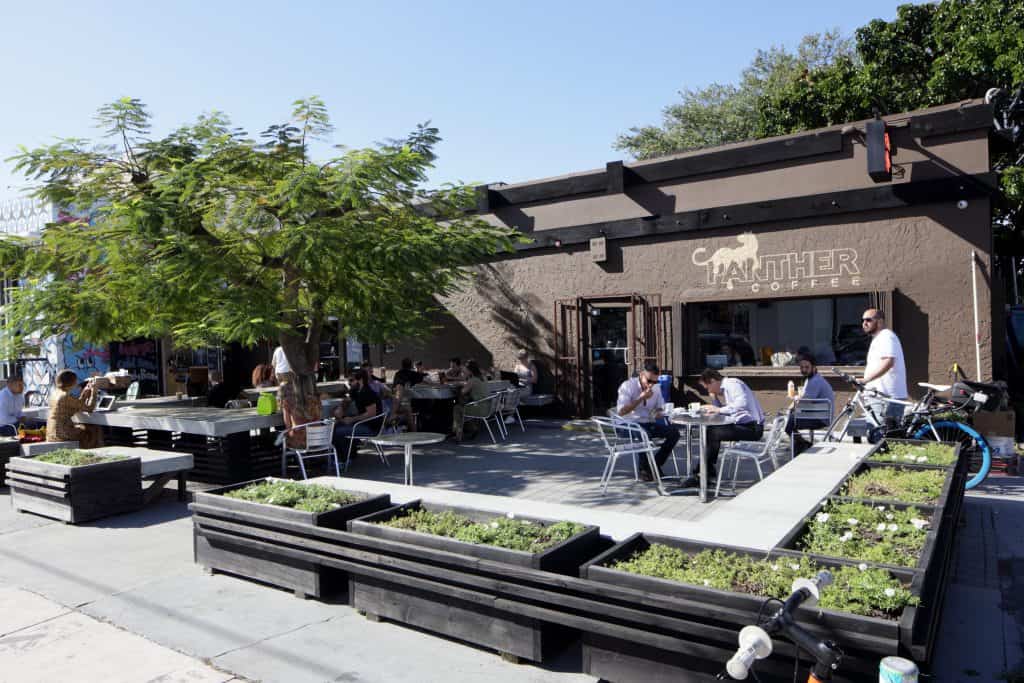 Suite Habana Cafe
When Nayelis Delisle immigrated to Miami from Cuba in 2005, she fell in love with the city, but found it was missing one thing: a true Cuban coffee shop. Suite Habana Cafe filled that need and now serves authentic Cuban coffee in Miami.
When you walk in, the decor makes you feel like you're in one of Cuba's paladares, or homes that serve as restaurants. The walls are lined with posters of popular Cuban films. The cafe itself is named after a well-known Cuban documentary.
Suite Habana Cafe serves a roasted blend called Tu Cafe, made locally by the Sapeno family. A high-quality Cuban coffee blend, the beans are roasted at a medium temperature. It's dark and very strong, but won't burn your stomach with too much acidity.
You can also grab an oat cortado with Cuban coffee and oat milk! Pair it with local croissants and vegan banana bread from Zak the Baker for a perfect breakfast in Miami.
The cafe also sells goods like overnight oats, organic and gluten-free snacks from Courtney's Cookies, Radiate kombucha, empanadas, and Joi almond milk. You'll feel right at home when you sink into a comfy chair.
Find Suite Habana Cafe at 2609 N. Miami Ave, open on Mondays through Fridays from 8 AM – 4 PM and on Saturdays and Sundays from 9 AM – 3 PM.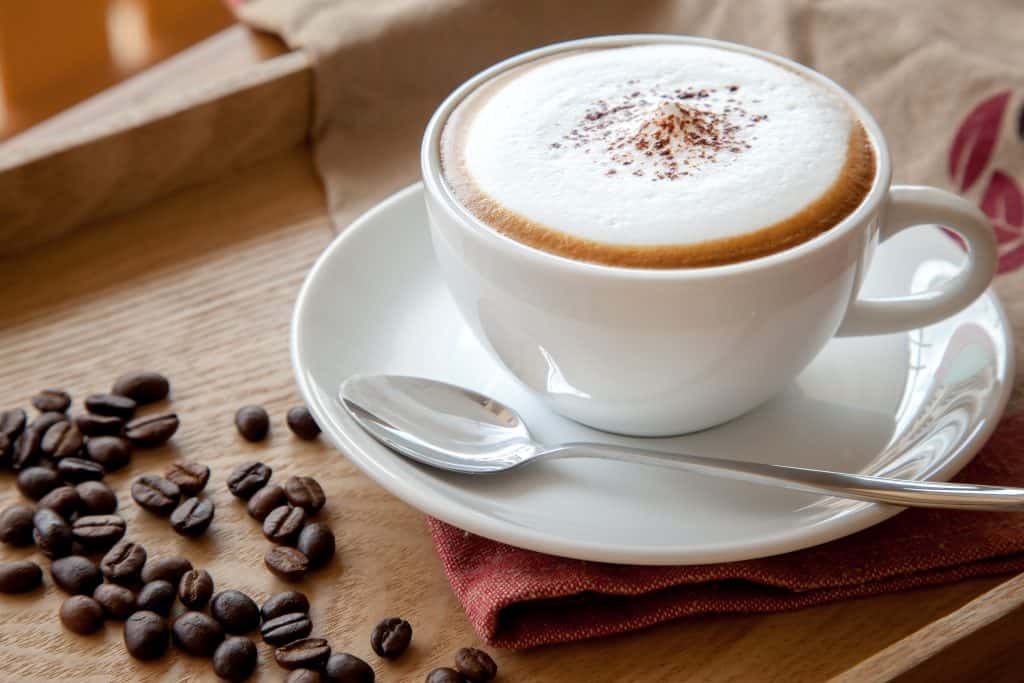 Sips Cafe
If you're looking to support Black-owned Miami coffee shops, then head to Sips Cafe. A team of a husband, wife, and their new toddler team up to bring you the best, ethically-sourced coffee in Miami!
Every single one of their single origin and blends can be brewed at least 8 different ways. Even if you reheat your cup later, it will still taste wonderful, thanks to the quality of the beans.
Sips gets their beans from Latin America and Central America. Coffee beans in this part of the world have nutty and chocolatey flavor profiles. This makes them perfect to pair with a buttery or sweet pastry right in the morning!
Pair your cup with a House Deli Sandwich, like the Biggi Sandwich (a BLT with avocado), the CHIX Sandwich, or the Veggie Sandwich. If you want something lighter to munch on, take your pick between danishes, sticky buns, apple turnovers, or bagels and cream cheese!
Find Sips Cafe at 1951 NW 7th Ave, open Mondays through Fridays from 8 AM – 3 PM.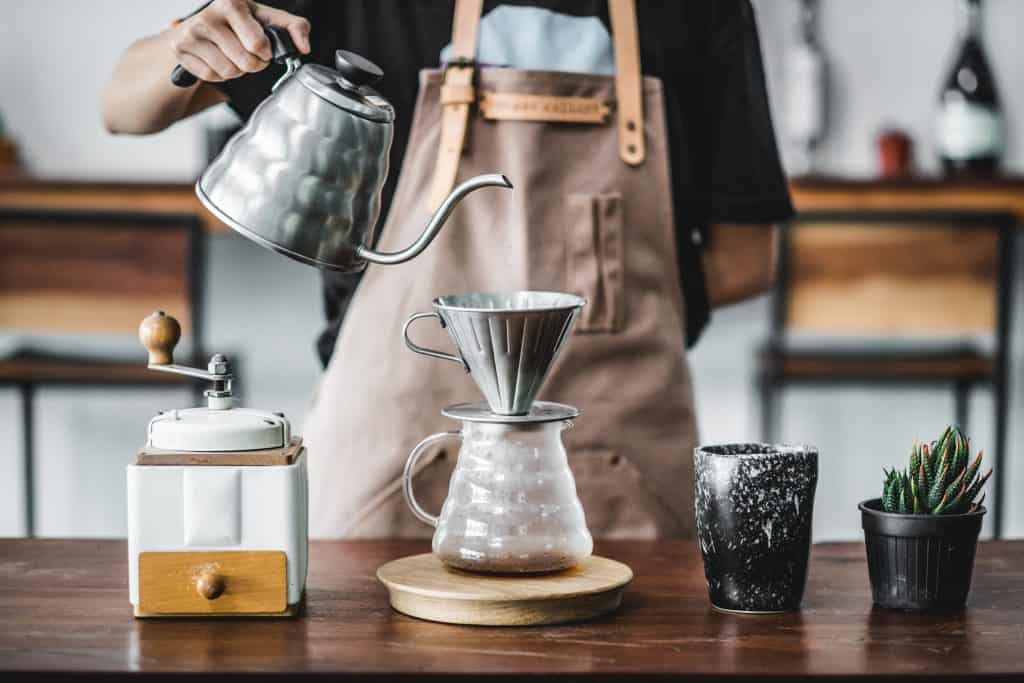 Imperial Moto Cafe
Miami is known for its eclectic and eccentric attractions, and Imperial Moto Cafe is no exception. Not only a moto high-end apparel brand, they also serve up some of the best coffee in Miami.
Imperial takes you away from the hustle and bustle of other Miami neighborhoods. Plug in your laptop and catch up on emails, watch a live-streamed nascar race, or explore their vintage motorcycle gallery and apparel line!
Enjoy your coffee in the form of espresso, pour-over, cortado, and more! You can also choose from a selection of loose-leaf teas and fruit smoothies. If it's hot, grab a Refresher that combines nitro cold brew with fruit to cool down for summer.
The newly added lunch menu offers a selection of sandwiches. The Qbano is Imperial's version of the Cuban sandwich, while the Cheesus puts a sun-dried tomato spread spin on grilled cheese. Empanadas can be filled with chicken, onion and cheese, beef, or mushrooms!
Find the Imperial Moto Cafe at 7299 NW 2nd Ave, open on Mondays through Fridays from 8 AM – 4 PM and Saturday and Sunday from 9 AM – 4 PM.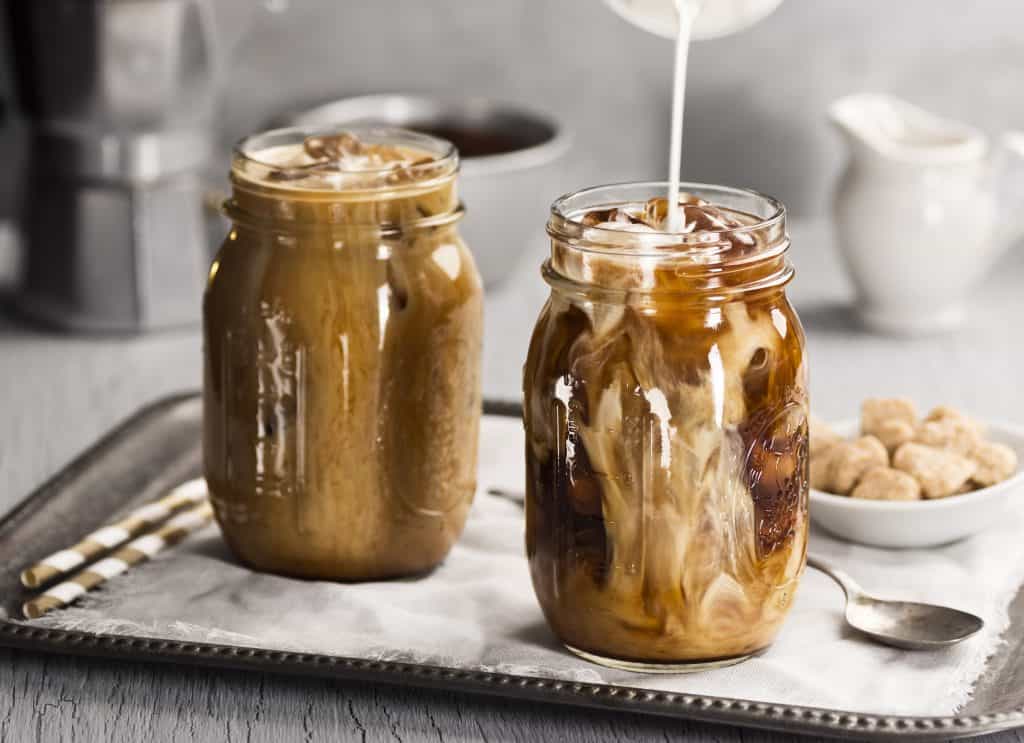 Alaska Coffee Roasting Company
Alaska is hardly the first place you would associate with Miami, but that's all about to change at the Alaska Coffee Roasting Company. From the Great North comes the best coffee in Miami.
Unlike most coffee roasters, whose beans come from Latin and Central America, the Alaska Coffee Roasting Company isn't afraid of beans from the East. Beans from Ethiopia, Sumatra, and Indonesia tend to have citrusy and earthy notes, which can be harder to pair.
Never fear though, because a wide array of snacks and pastries will pair with any coffee you choose. Choose from cookies, croissants, bread, key lime pie, and chia or bread pudding. Flavors for their scones, muffins, cheesecake, macrons, and cake change daily!
Motorsports lovers will be pleased to hear Alaska Coffee Roasting has had the honor and privilege to sponsor Alexander Rossi! A young American race car driver, he won the INDY 500 in 2016 and placed second in 2018.
Find the Alaska Coffee Roasting Company on 13130 Biscayne Blvd, open every day from 8 AM – 8 PM.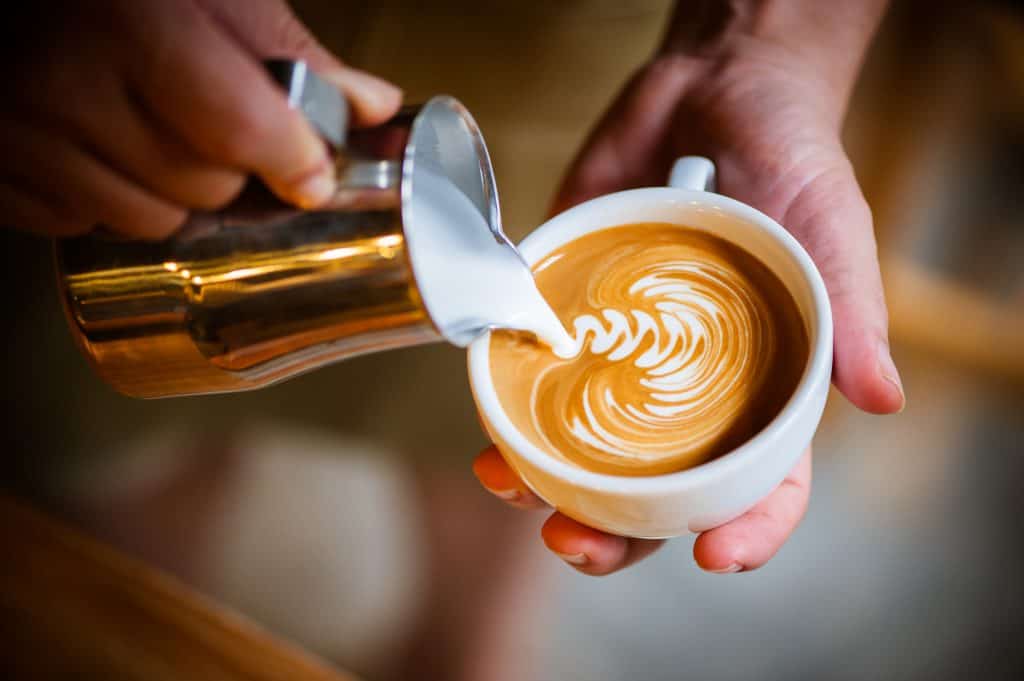 Macondo Coffee Roasters
Coffee from Colombia is rich and flavorful, grown on a mountainside. That's why Macondo Coffee Roasters focus on beans from this country to bring you the best cup of coffee in Miami.
When you walk into Macondo, you're greeted with warm colors and relaxed seating. A minimalist rustic aesthetic visually engages your eyes while you smell the aroma of freshly roasted beans wafting through the air.
A comfortable, modern, urban gathering place, you can enjoy a healthy lunch, breakfast, or dinner at Macondo! For breakfast, grab an Acai bowl, Ham, Egg, and Cheese Sandwich, an Omelette, Avocado Toast, Tostadas, and more!
For lunch and dinner, you have a wide variety of options as well! Choose from smoothies, pizzas, rustic sandwiches, wraps, baked empanadas, and salads!
Find Macondo Coffee Roasters at 2494 NW 89th Pl, open from Monday through Friday from 8 AM – 6 PM, Saturday from 8 AM – 9 PM, and Sunday from 9 AM – 3 PM.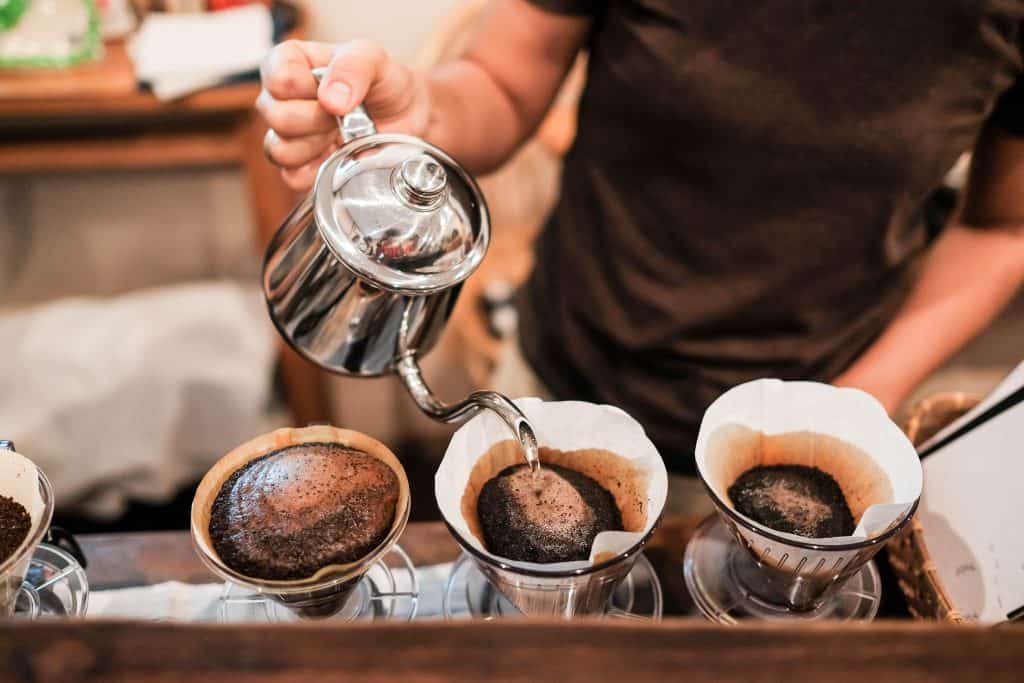 Vice City Bean
Growing to three different locations in the city, locals have made one thing abundantly clear. Vice City Bean is one of their favorite places to get a cup of coffee in Miami.
With a love of genuine hospitality and a commitment to crafting exceptional coffees, the staff and their care rival the warmth coming off of the espresso machines. Choose from everything from cortados and espressos to flat whites and americanos.
At Vice City Bean, the owners make a point to support local artists and businesses that share the same community values. At each of their three locations, you'll find local artwork, local flowers, and local vendors.
Pair your coffee with breakfast like overnight oats, donuts, or toasts loaded with fruits! For lunch, you can try a variety of sandwiches, energy bites, or empanadas made in-house stuffed with egg and cheese, beef, chicken, or spinach, leek, and mushroom.
Find the original Vice City Bean at 1657 N. Miami Avenue open every day from 7 AM – 6 PM.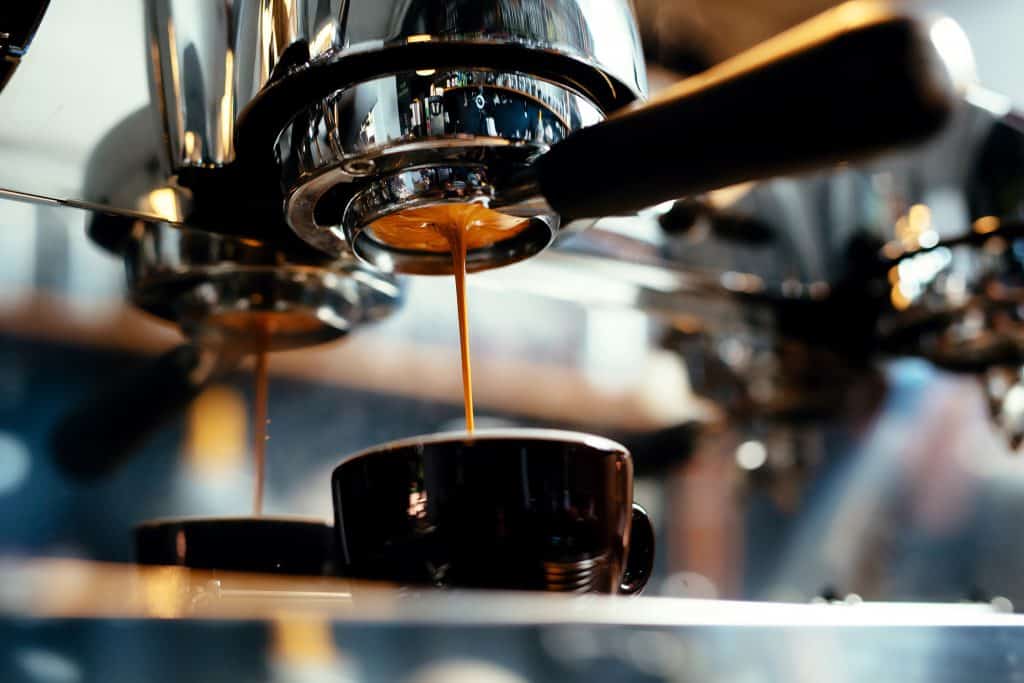 Bebito's Cafe
A neighborhood staple as well as a dining destination along the beach, you won't find better coffee in Miami than at Bebito's Cafe. Not only do the roasters take exquisite care of the beans, their chefs bring artistry to the breakfast table.
At Bebito's you'll be drinking their Private Label coffee blend. Roasted locally in Miami, you'll taste a strong blend of Brazilian, Colombian, and Ecuadorian beans. Pair with innovative bistro classics and divine pastries for a perfect meal.
The brew is offered in all traditional forms including the house cafecito! Try a cafe con leche with coconut or almond milk. For a sweet or savory treat, you can try chorizo-manchego croquetas or dulce de leche cookies!
Find Bebito's Cafe in the Flamingo Point Center at 1504 Bay Rd, open every day from 8 AM – 4 PM.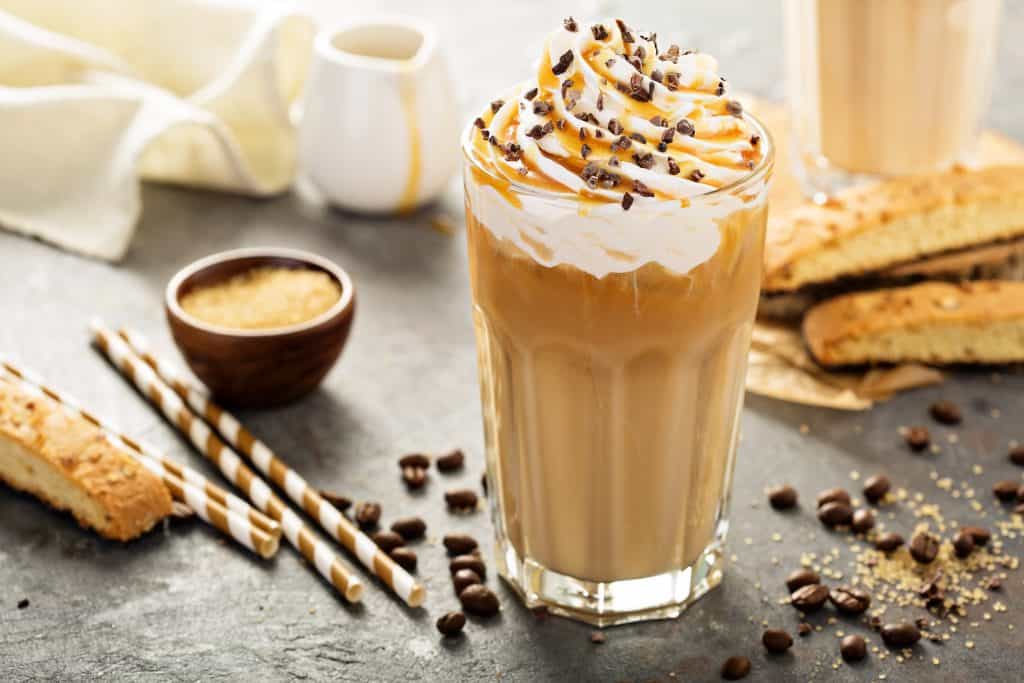 All Day
This next coffee shop in Miami is not for the faint of heart. All Day, while serving the best coffee in Miami, takes its java very, very seriously. Consider beefing up on your coffee lingo to get the most out of your experience!
An independent coffee bar, All Day also functions as a restaurant in the Park West neighborhood in Miami. Striving to have a positive impact on both community and planet, both food and beverage are consciously-sourced.
Their brewing techniques yield superior results, so don't be baffled by a complicated menu. You'll have the option to add water to your espresso (an Americano) and a choice of different milk foams in various textures. You can even get whipped cream made from aqua faba.
All Day breakfast includes homemade everything bagels, croquetas, empanadas, banana bread, raw chocolate hazelnut tarts, french toast, and eggs in every cooking method!
Find All Day at 1035 N Miami Ave, reopening in March 2021.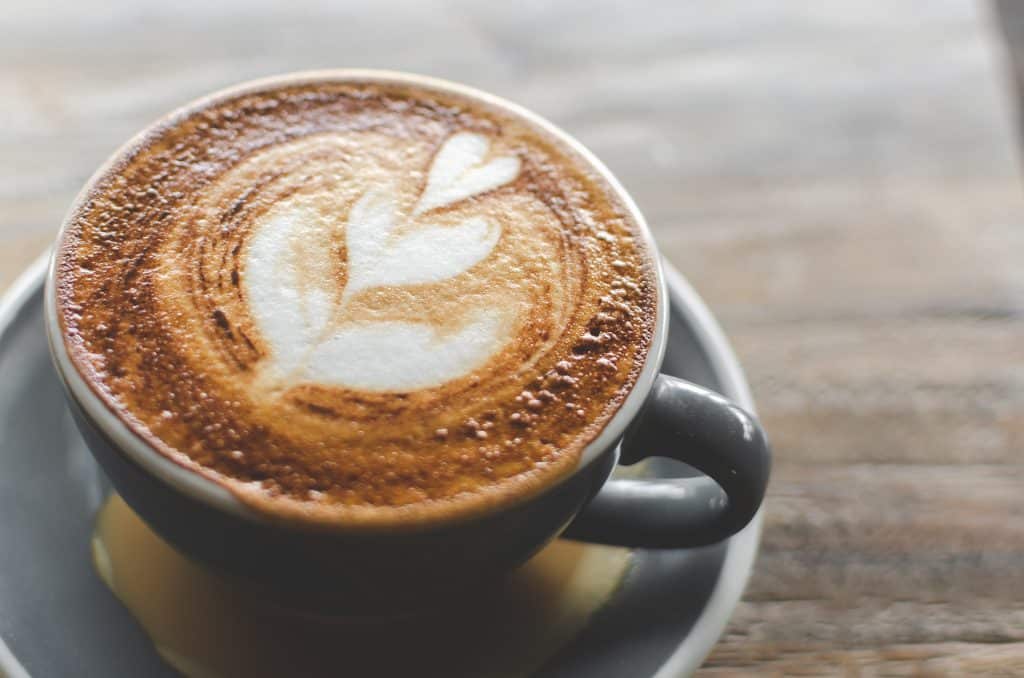 Tinta y Cafe
Everything you love about Miami can be found in Tinta y Cafe. Quirky, local, and delicious, it takes everything from Miami and Cuban culture and serves it in the best cup of coffee in Miami.
Tinta y Cafe, thankfully, is laid-back compared to the average Cuban coffee shop in Miami. There aren't huge lines during the lunch rush and you won't have to make your way through a lot of elderly gentlemen in Little Havana to place your order.
At breakfast, get two eggs served with a tostada or as a breakfast sandwich. There are also croquetas, pastellitos, empanadas, tequenos, and Pan de bono.
At lunch time, you can find variations of the traditional Cuban sandwich. The Pavo Real features turkey, cream cheese, and guava preserve. The more traditional Patria has ham, pork, mortadella, swiss, pickles, and mustard. Delicious!
Find Tinta y Cafe at 1315 Ponce de Leon, open on Mondays through Fridays from 8 AM – 5 PM and Saturdays and Sundays from 8 AM – 4 PM.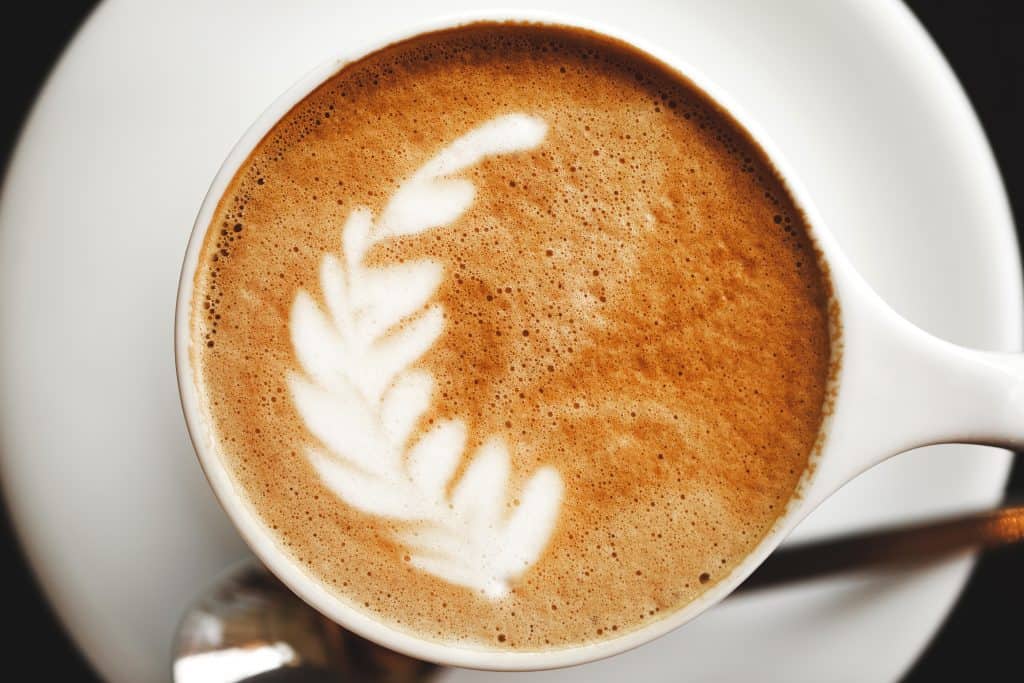 Cafe Grumpy
Don't be fooled by their name. Cafe Grumpy was born out of the owner's attitude when going into other inferior coffee shops. Since so many New Yorkers travel to Miami, this Brooklyn-based shop traveled down south to deliver the best cup of coffee in Miami.
The proud female-owned company roasts all of its beans in Brooklyn. Beans are environmentally and socially responsibly sourced from Kenya, Honduras, Burundi, Guatemala, and Colombia. Try their award-winning cold brew if you're a newcomer.
You can also sample Americanos, lattes, macchiatos, and iced mochas. Also available are organic teas, chai and turmeric lattes, and matcha soda. The Miami location first debuted Cafe Grumpy's cold-brew-based slushies!
You can snack on pastries and small bites from Zak the Baker and Bunnie Cakes. Items include plain and chocolate croissants, cinnamon buns, apricot danishes, and even gluten-free and vegan cupcakes!
Find Grumpy Cafe at 2516 Ponce de Leon Blvd, open every day from 8 AM – 4 PM.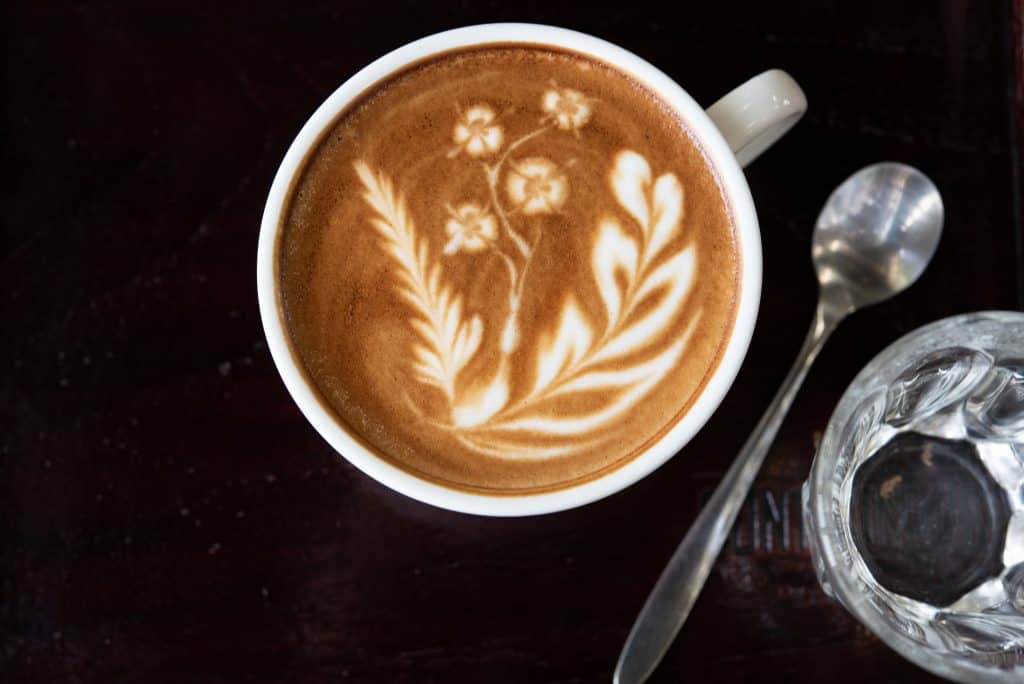 House of Per'La
If you're a Miami local, there's a good chance you've already tried Per'la's coffee somewhere else in the city. We're here to tell you that there's nothing like sipping the best coffee in Miami inside their own cafe.
Coffee from around the world is sourced ethically through direct relationships with family coffee farms who ship the beans to Miami. The beans are roasted right there in the city. Then it's up to the staff to grind and brew your perfect cup.
Because of the world-wide variety, you'll have a full menu of different blends and single-origin coffees! Make sure to pair it with a guava-and-cheese pan de bono for a true taste of Miami.
Find House of Per'La on 2626 Ponce de Leon Unit, open on Mondays through Fridays from 8 AM – 2 PM and Saturdays and Saturdays from 9 AM – 2 PM.
The Alchemist
The Alchemist is perfect for coffee-drinkers who are "doing it for the gram!" If good vibes means anything to you, then you'll love getting the best coffee in Miami at a shop that's basically the definition of cottage core.
The Alchemist, housed inside a storybook cottage, serves artisanal coffees, breakfast fare and lunch sandwiches in a garden setting within a rustic-chic outpost. You'll lose track of time sinking into the old-timey furniture while reading a book on one of the shelves.
The best coffee in Miami is paired with the unique flavors of delicious, low carb, open-faced sandwiches, called slicers! There's also a full range of gluten-free desserts to choose from. You'll definitely want to linger for a while.
Find The Alchemist on 17830 W Dixie Hwy, open from every day from 8 AM – 12 AM.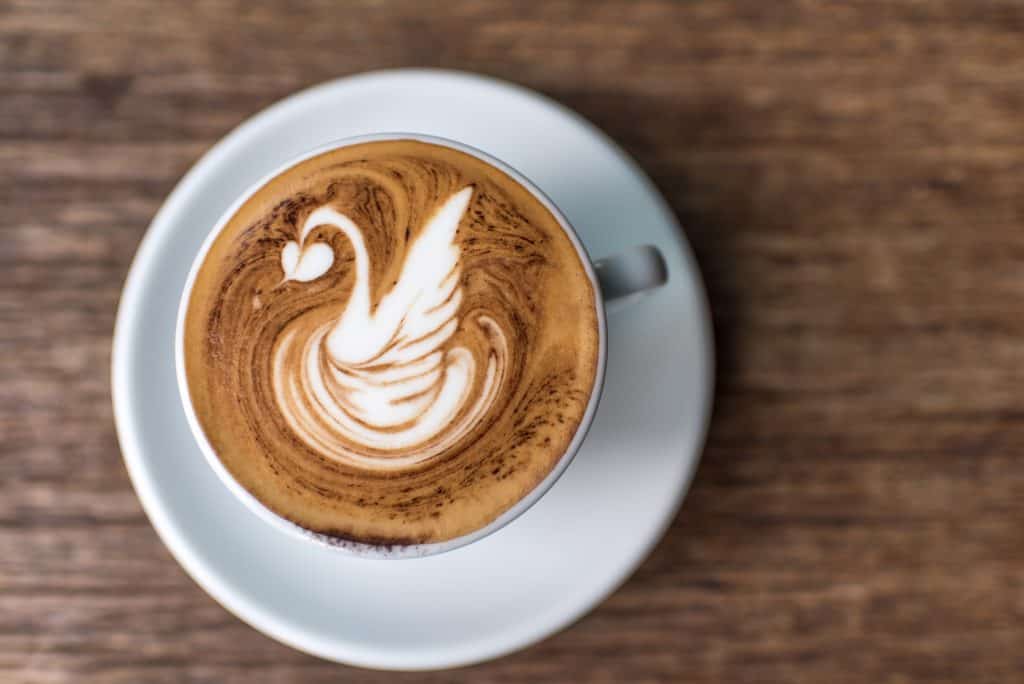 Did You Find This Post Helpful?
If so, we would love to keep in touch! We enjoy seeing photos and comments about your experiences in Florida! You can follow us on Instagram and we will repost your photos on our feed and comment too! Just tag us at @floridatrippers and hashtag #floridatrippers. We can't wait to see your travels!