If you're looking for the best things to do in Venice Florida, then you've come to the right place! As a Florida native, I've had the opportunity to explore just about every popular city and town. One of my favorite cities in Florida to visit is Venice.
The city has some beautiful beaches and parks, a great downtown district, plenty of delicious restaurants, and so much more. It's a perfect family-friendly city, but there are still tons of things to do in Venice FL at night. You just have to know where to look!
One of my personal favorite things to do in Venice is go hunting for shark teeth on any of the beaches! But if that's not your thing, don't worry. Venice Florida is a city with a small town Florida feel, which is one of the reason's I love to visit it.
But because it's a city, it's full of attractions and activities. Whether you're looking for historic places to visit in Venice, interested in going biking along the beach, or kayaking in Florida's only river state park, there's something for everyone in Venice FL.
So, let's take a look at the 12 best things to do in Venice Florida that you can't miss!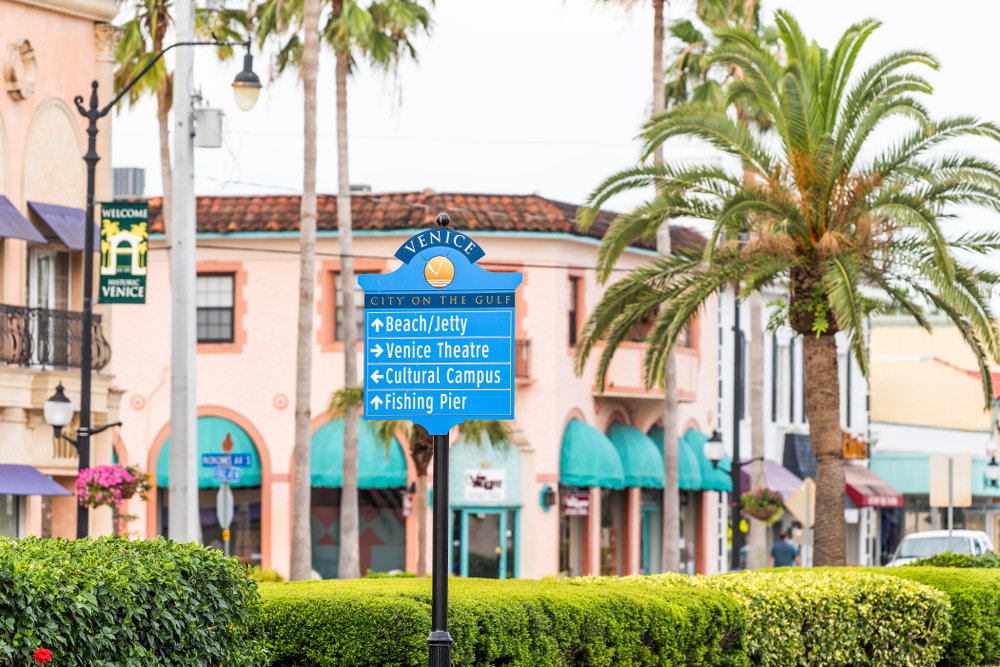 12 Best Things To Do In Venice Florida You Can't Miss
Find Shark's Teeth On Caspersen Beach
Caspersen Beach is one of the Florida beaches with shark teeth near Venice. The shark teeth are very easy to see along the beautiful clear blue water of the Gulf of Mexico. Caspersen Beach is a more rural beach, so there aren't many major hotels nearby. That also means it's typically not that busy.
If you are heading to the beach just to find shark teeth plan your trip around the tides. During low tide is the very best time to spot the small teeth in the sand.
Hunting for shark teeth is one of the coolest free things to do in Venice Florida for all ages. I personally love walking on Caspersen Beach and looking for unique seashells and finding tons of shark teeth.
For those looking for a beach where you can lounge in the sand, this probably isn't the best option. There's a reason the beach is known for shelling and shark tooth hunting. Its full of seashells and not necessarily your typical soft white sand Florida beach. So keep that in mind when you visit!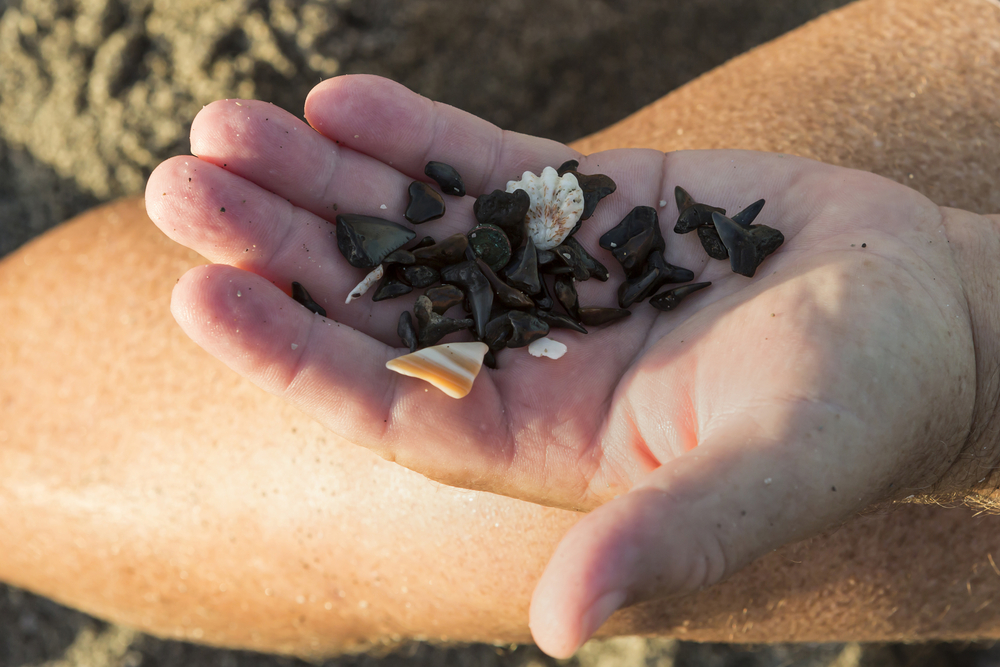 Visit The Venice Fishing Pier
The Venice Fishing Pier is one of the classic attractions in Venice FL that everyone should visit at least once. Fisherman of all skill levels are welcome to cast a line off the side of this massive pier for a small fee. You can bring your own gear, or rent some from the bait and tackle shop located on the pier.
But you don't have to be an avid fisherman to enjoy a quick trip to the fishing pier! It stretches out over 720 feet into the Gulf of Mexico. So that means it's a great place to visit in Venice if you want to admire the view of the beaches and town. It's also a perfect place to watch the sunset.
Explore Oscar Scherer State Park
There are 175 state parks in Florida, and in Venice FL, you'll find the Oscar Scherer State Park. Oscar Scherer State Park is a bit of a hidden gem in Venice. Because it's surrounded by urban areas and large housing developments, this thing to do near Venice Florida is often overlooked. But that also means it's typically not super busy.
It's a natural preserve for local floral and fauna with over 15 miles of hiking trails. The park is especially important for Florida birds, like the Florida Scrub-Jay and Bald Eagles. Oscar Scherer State Park is the perfect habitat for both species. So you can typically spot a few of them during your visit.
Along with hiking, you can also go kayaking and canoeing in South Creek. The park also has an informative nature center, guided paddles on the creek, recently upgraded campgrounds, and much more. Because there is so much to do at the park, it's definitely one of the best things to do in Venice Florida with kids.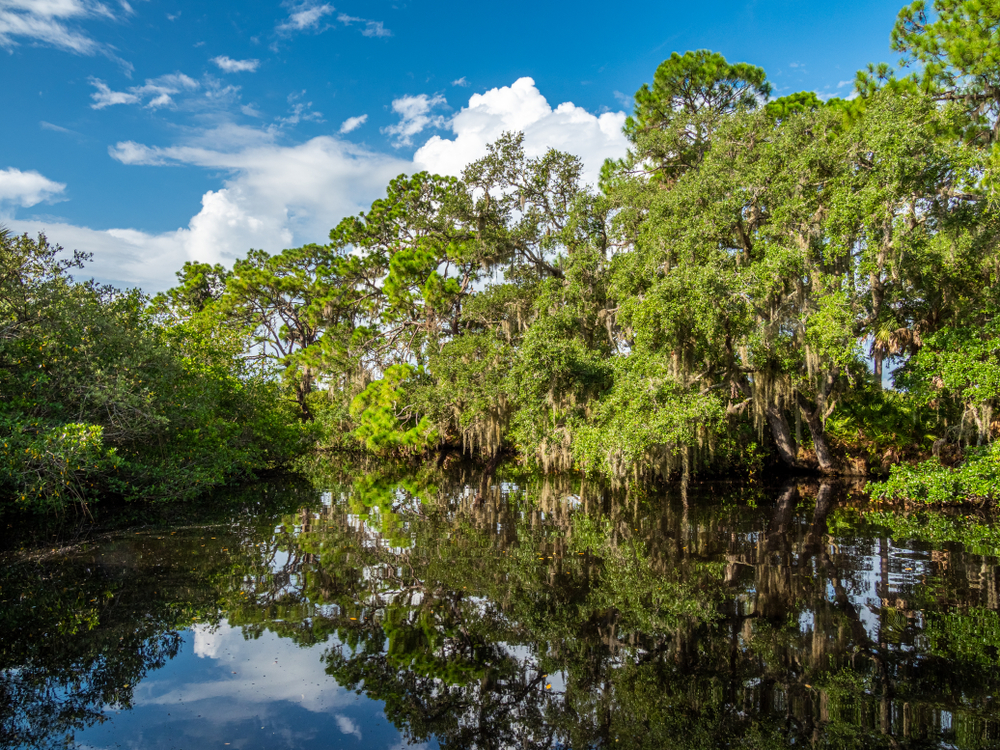 Have A Romantic Dinner At The Crow's Nest Marina Restaurant
The Crow's Nest Marina Restaurant is one of the more popular things to do in Venice Florida for couples. It's the perfect place for a romantic beach side dinner. The restaurant has been a Venice FL waterfront landmark since it originally opened in 1976.
For fine dining, perfect for a romantic dinner date, you can reserve a table in the upstairs dining room. In the upstairs dining room, you'll have a gorgeous view of Venice and the ocean. If a more casual dining experience is your thing, don't worry. On the main floor there's a tavern with a more casual atmosphere.
The restaurant is known for their classic surf n' turf menu. Their menu is full of fresh seafood, often caught right in Florida, and top quality steaks. You'll find dishes like gulf oysters, steamed mussels, grouper Key Largo, and a 12oz ribeye steak.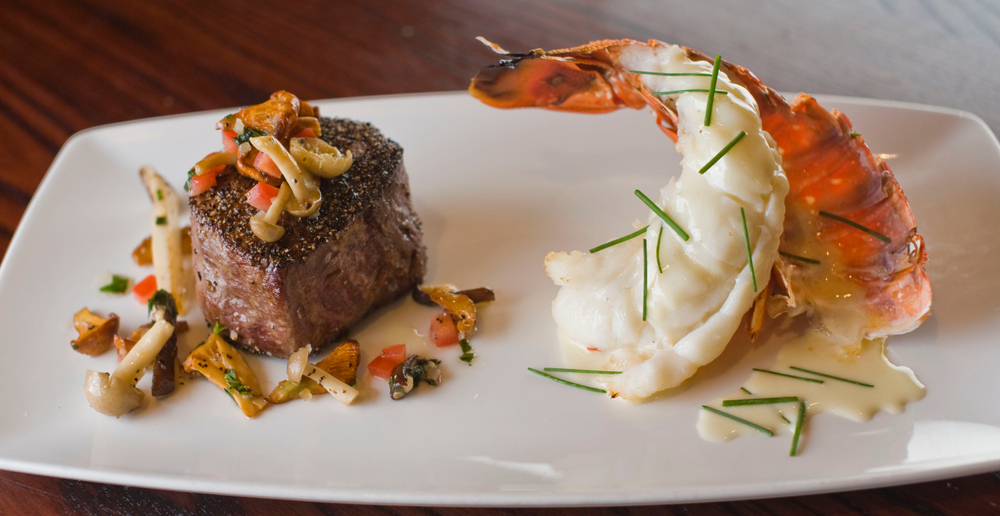 Relax At Venice Beach
Venice Beach is easily one of the most popular beaches in Venice FL, and for good reason! It's easy to get to, since it's just a short walk away from the city center. Or, you can park on West Venice Avenue and walk to the beach area. When you get there, you'll get to enjoy beautiful panoramic views of the Gulf of Mexico.
It's the perfect beach for sunbathing, relaxing with a good book, or just enjoying the view. But it's also another great beach to hunt for shark teeth at. Apart from that, you can join a game of volleyball at one of the two beach courts, have a picnic in the pavilion, or grab a snack at the beach concession stand.
Venice Beach is also perfect for scuba divers are there is a reef located near the shore which features a diverse marine life. With so much to do, it's easy to see why Venice Beach is one of the most popular attractions in Venice FL.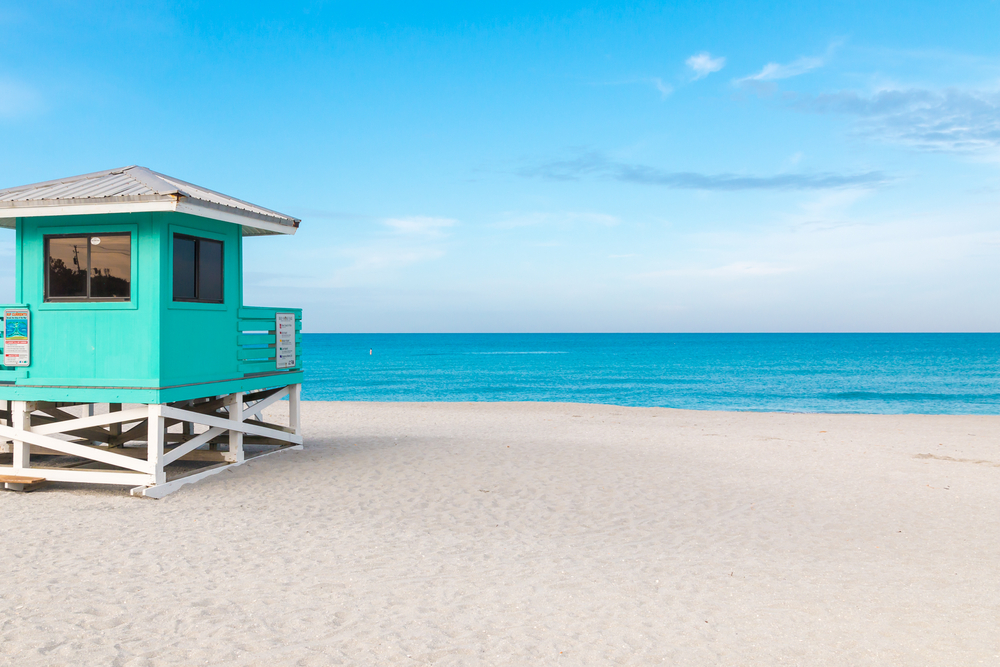 Go Kayaking On The Myakka River
The Myakka River is located on the Myakka River State Park, with the river winding through the grounds. The landscape is beautiful and full of tall pines, vast prairies littered with wildflowers, and wetlands teeming with wildlife.
Kayaking on the Myakka River is a pretty popular thing to do in Venice FL for couples and families. It's a great way to see the landscape, especially a beautiful Florida day. You can rent canoes and kayaks at the Myakka Outpost on park grounds, or bring your own equipment.
Either way, you'll get to set out on your own and explore this beautiful Florida state park. It's one of the best things to do in Venice for adults, but you'll also find plenty of families kayaking and canoeing down the river together too!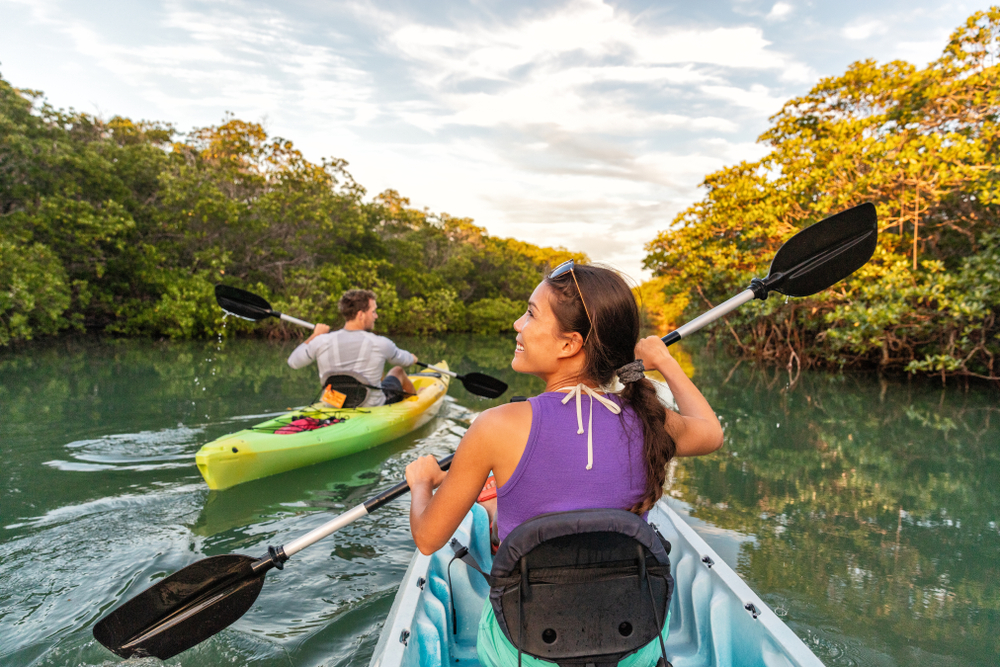 Check Out The Ideal Classic Cars Museum & Showroom
If you're interested in unique attractions in Venice FL, you'll want to check out the Ideal Classic Cars Museum & Showroom. It's perfect for classic car fans, but really everyone will enjoy a trip down memory lane.
The museum is 27,000 square-feet and has a massive collection of classic cars from the 1920s to the 1970s. You'll also see plenty of custom cars too! Every car in the museum and showroom is in pristine condition. So it'll be like seeing them when they were brand new.
There are tons of popular models, like muscle cars, street cars, hot rods, and European sports cars. And, if you have the money, every single one of the cars in the museum are for sale. But don't worry, no one there will try and sell you a car the minute you step through the door. They are a museum first, dealership second.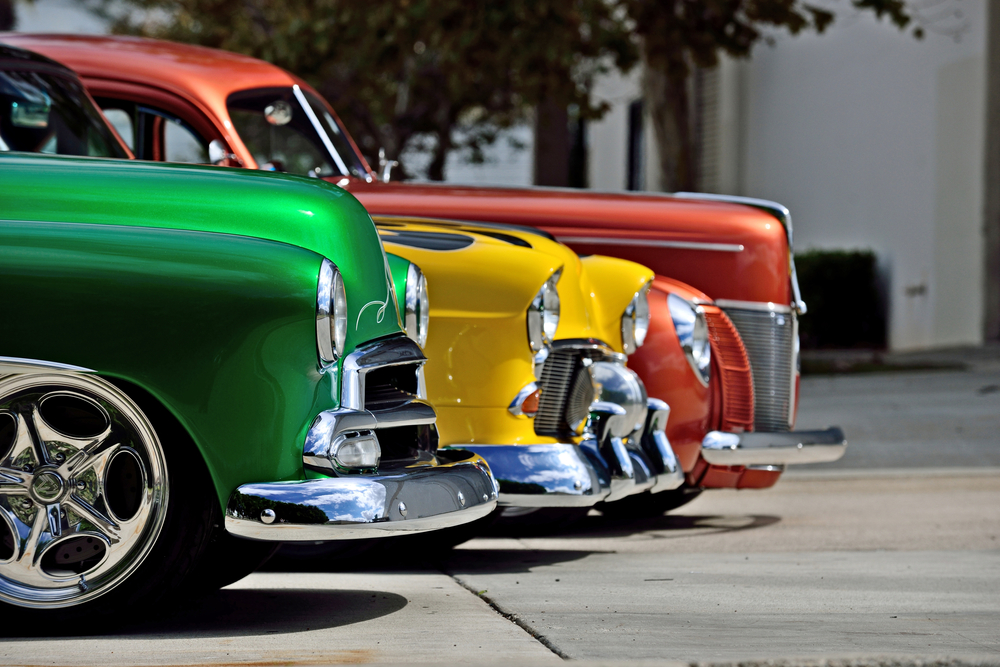 The Dolphins & Donuts Tour
The Dolphins & Donuts Tour is one of the best activities in Venice FL. This dolphin sightseeing boat tour explores the nearby Siesta Key and Venice Beach. The crew members of the tour are extremely knowledgeable. On the tour, you'll not only get to look for dolphins in their natural habitat but you'll also learn all about them from the crew.
Along with dolphin watching on a comfortable boat, you'll get to enjoy fresh donuts and refreshing drinks. This is one of the reasons that this is a popular thing to do in Venice Florida with kids. What kid doesn't love eating donuts while dolphins swim next to you in a boat? Plus, they'll learn something too!
Book Your Tour Here: Funboattours.com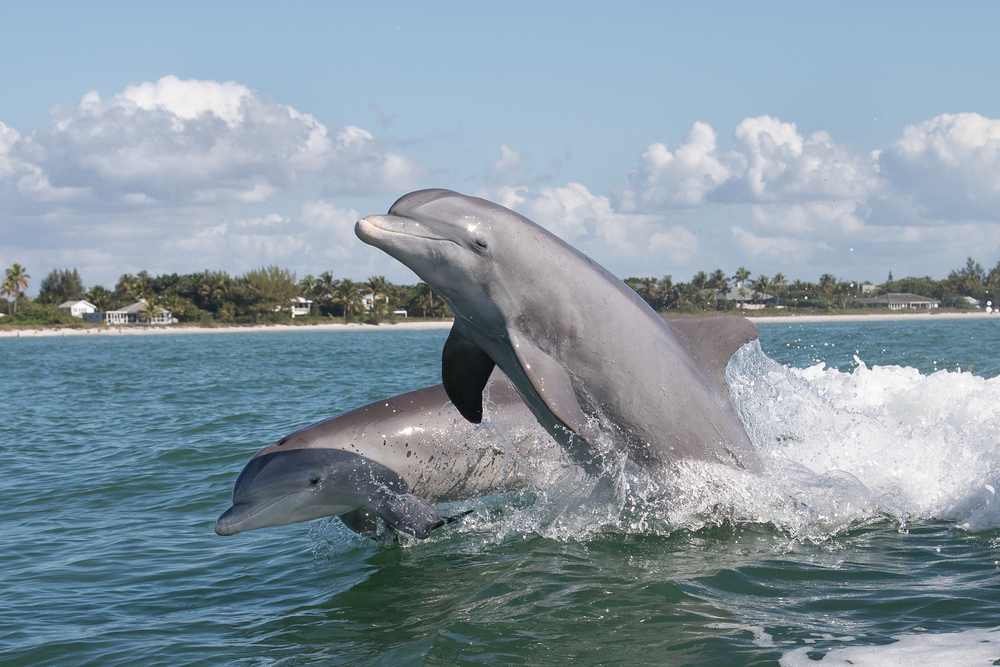 Walk Down Main Street In Historic Downtown Venice
Walking down Main Street and exploring Historic Downtown Venice is one of the best Venice activities. Visiting the downtown district is like stepping back in time. The architecture is modeled after Venice, Italy, (of course) and has a charming atmosphere.
Along with just being a pretty place for a stroll, downtown Venice, and it's Main street, has over 130 shops, boutiques, restaurants, and cafes. For such a small little area in this charming beach town, it's stuffed with places to explore. It's a perfect thing to do in Venice FL at night if you want a romantic evening at a local restaurant in Venice!
During the day, you can grab a cup of coffee at one of the cafes, pick up souvenirs in one of the local boutiques, or take a break in one of the small parks. The downtown area also has an ambitious outdoor event calendar, so there is almost always something going on.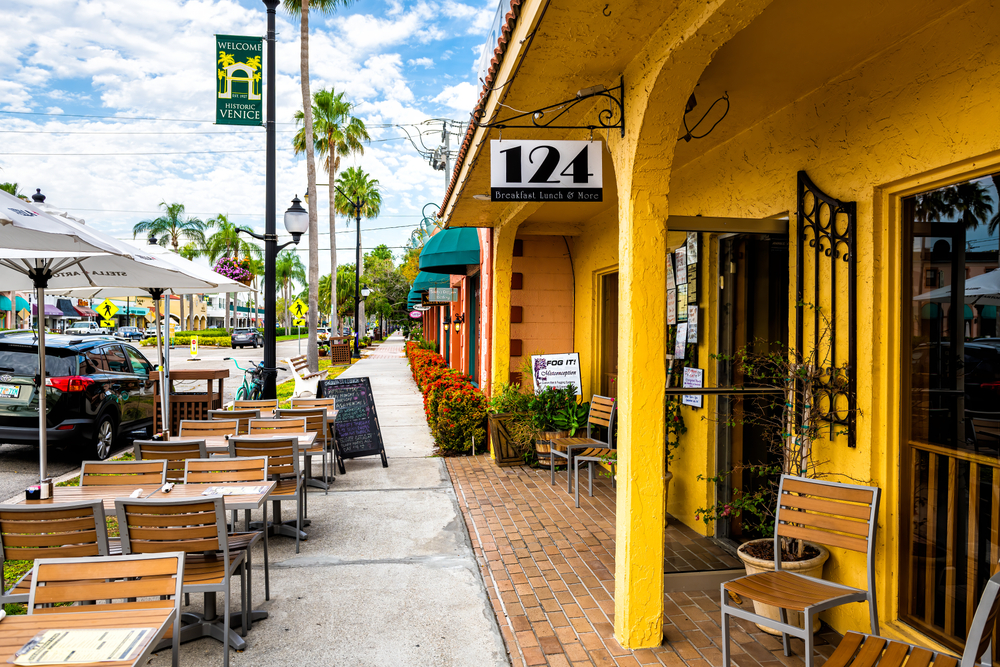 Visit The South Jetty
A trip to The South Jetty, or just 'The Jetty', is a staple activity in Venice FL. The Jetties were constructed in 1937 and the channel between them was dredged. At the time, the town probably had no idea that the area would become so popular.
On the Jetty is Humphris Park, a popular city park with locals and visitors. It's one of the main reason's the Jetty is so popular. While you're there, you can walk along the beach, have a picnic, go fishing, and even bring your furry friends.
But a lot of people come to the Jetty to watch the local surfers, look for dolphins, climb along the rocks, or watch the sunset. It's a pretty little spot in Venice that is full of life and one of the top things in Venice to see.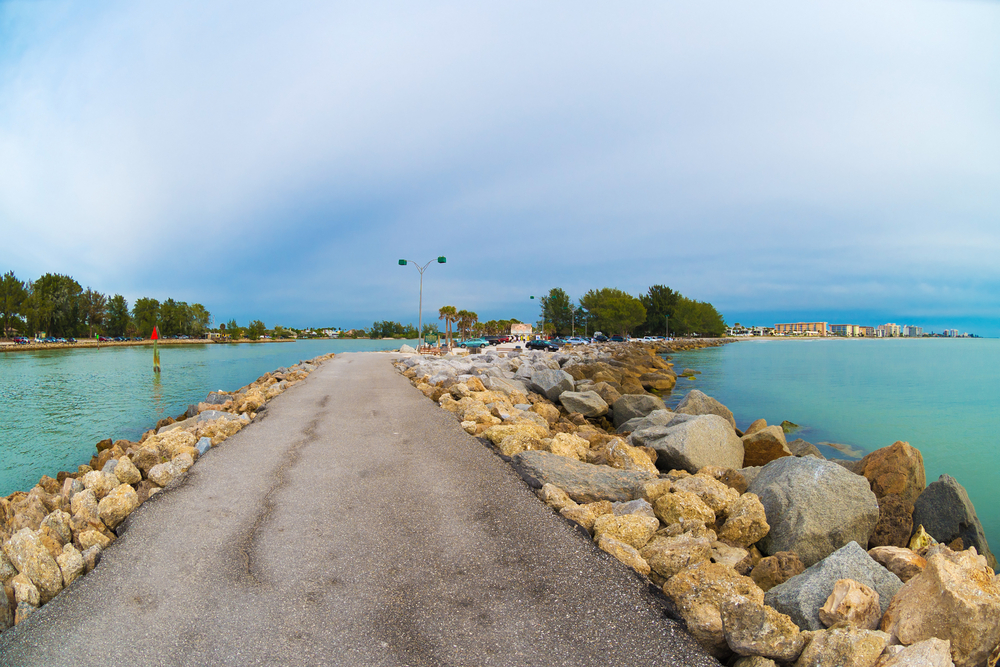 Bike On The Legacy Bike Trail
The Legacy Trail in Venice is one of the many awesome bike trails in Florida. It's one of the best Venice activities. That's because, running from Sarasota to Venice, it is a chance to ride a piece of history.
The trail was formerly a railroad track, but now it's a paved bike trail. Along the trail there are several signposts that you can learn from. You'll learn about the trail history and the local plants around you and see historic buildings, like the Historic Venice Train Depot.
This is one of the easier bike routes in Florida. The path is entirely paved and offers plenty of areas to stop and rest. It's also a very doable length, at only 10 miles, if you go from Venice to Sarasota or vice versa. You'll even see plenty of young children and families taking advantage of this beautiful bike trail on a sunny day.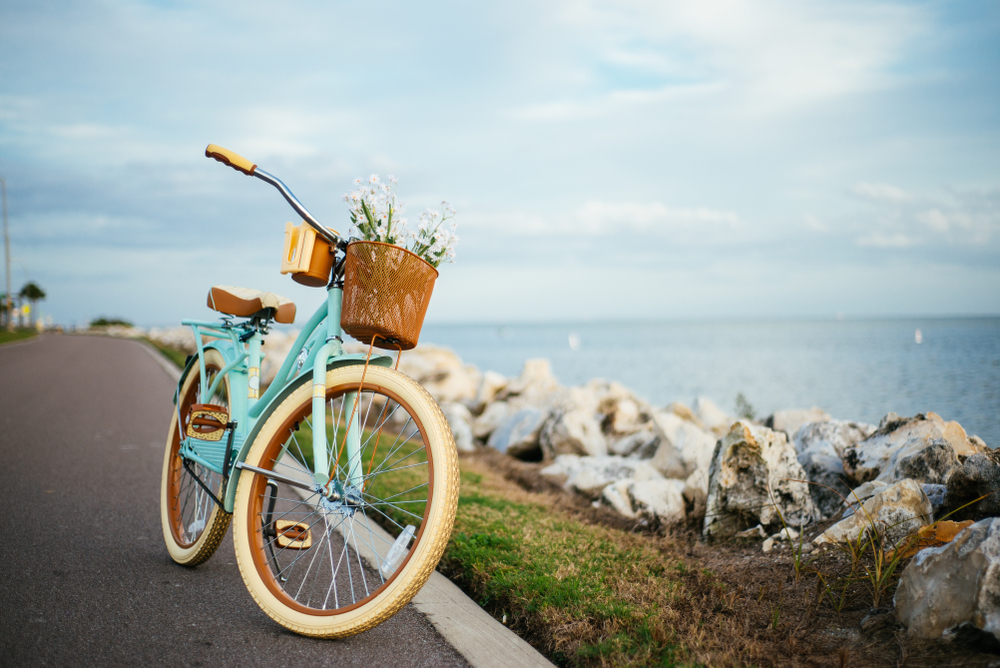 Grab A Meal At The Famous 'Sharky's On The Pier'
Sharky's on the Pier is a pretty famous place to visit in Venice FL. The beachfront restaurant is a local landmark that has been open for over 35 years. Located right on the beach, it's in a prime spot for ocean viewing, watching the fisherman, and even going for a swim mid-meal!
It's a restaurant and bar, so it's popular with the adult crowd. But it's totally family-friendly, so feel free to bring the whole family for an excellent seafood lunch or dinner. On their menu, you'll find dishes like their, lobster stuffed flounder, fried gulf shrimp, and 1 1/4lb snow crab legs.
They recently started taking reservations, so if you're planning to eat there, we highly recommend booking a table ahead of time. On Friday's and Saturday's they host live and local bands, which is a really fun way to end your day in Venice FL.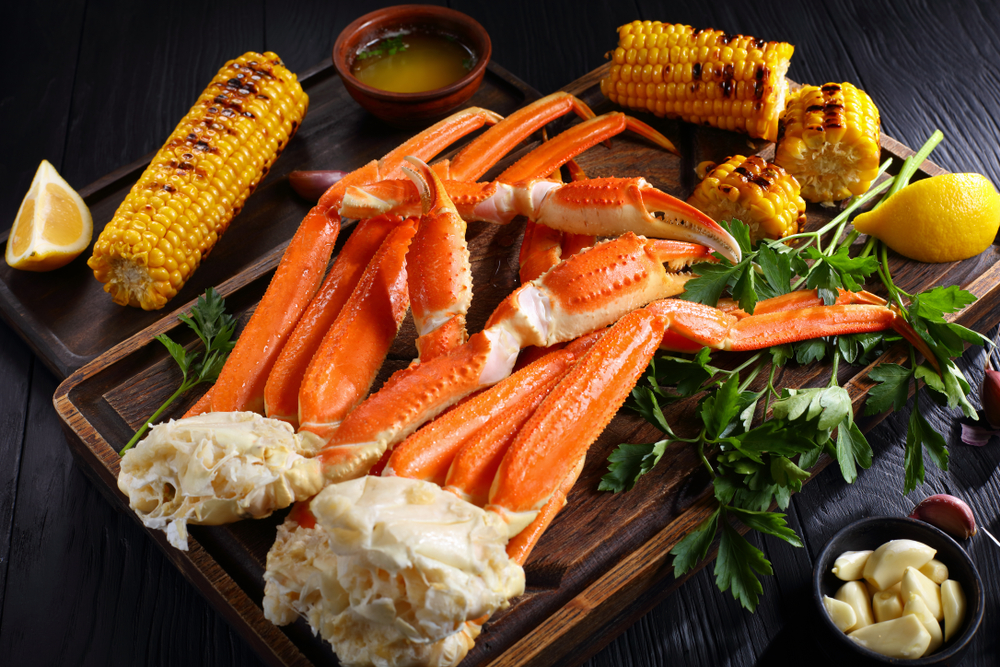 It may be a lesser known city in Florida, but there are tons of things to do in Venice Florida! Whether you like hunting for shark teeth, exploring beautiful natural landscapes, or strolling through historic neighborhoods – you'll find plenty of attractions in Venice.
Have you had the chance to do any of these top things in Venice Florida? If so, we'd love to hear about your favorites in the comments!