Are you looking for breakfast in Anna Maria Island? Then you are in luck. We have found some delicious and beautiful places to enjoy sitting back and eating up your best best breakfast in Anna Maria Island.
Anna Maria Island is more than just miles of classic Florida white sand beach and turquoise waters though it is easily one of the prettiest islands in Florida. Anna Maria Island is also home to many amazing restaurants and we have compiled the best restaurants for breakfast in Anna Maria island here for you!
We've also dug around for places that have brunch offers as well. So whether you are looking for brunch in Anna Maria island or breakfast places in Anna Maria island we have you covered. And we've done our best to find some local favourites for Anna Maria island breakfast restaurants and some places that offer special dietary options. We've got some laid-back beach front restaurants, diner style, funky boutique style and even a stunning, fancy restaurant for a special occasion breakfast or brunch.
Located just 20 minutes from Bradenton, Anna Maria Island is a wonderful place to go for a full day. Kick the day off with the best breakfast in Anna Maria Island and then spend the day soaking up the sun at one of the beautiful beaches. If you want to make a weekend of it be sure to check out some of the amazing VRBO rentals and Airbnb rentals that are nearby! But, first, breakfast!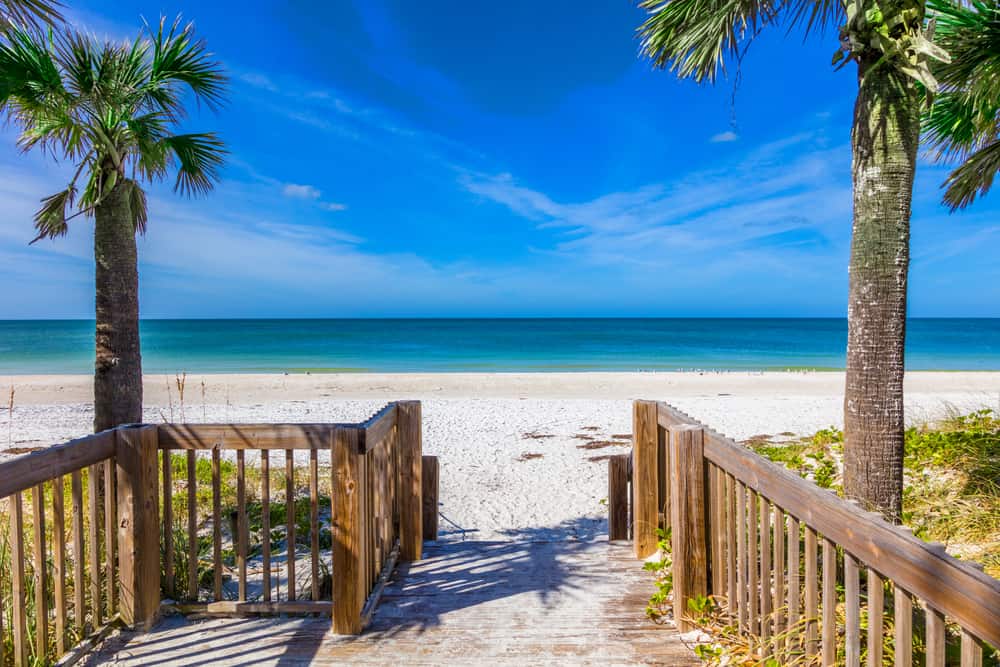 10 Best Restaurants For Breakfast In Anna Maria Island
Anna Maria Island Beach Cafe
When it comes to breakfast places in Anna Maria Island this is definitely one of the best! You will definitely enjoy breakfast in Anna Maria Island here.
The Anna Maria Island Beach Cafe is right on the beach so you can dig your toes in the sand, have amazing service from the friendly staff and enjoy some incredible food. The breakfast menu is expansive and has plenty of omelet choices, salads, side items (bagels, english muffins etc), a kids menu and even an all you can eat pancake option!
The prices are super affordable; the omelets are all under $10, kids menu is only $5.99 and the all you can eat pancake option will only cost you $6.99 and comes with three sausages.
The laid-back, casual atmosphere with no-fuss, quality menu makes it an ideal family restaurant for breakfast or brunch in Anna Maria island. They also have nice long breakfast hours. Monday to Friday breakfast is served from 8:00am to 11:00am and weekends give you an extra hour to lounge in your chair because breakfast is served until noon.
And don't forget to order a drink in one of their carved coconut cups. After enjoying your drink from one of these cups you can enjoy cheap refills and then take it home where you can repurpose it as a coin bank; such a cool souvenir to take home with you!
After a generous portion of their delicious food you are sure to leave feeling satisfied! But, if you still can't get enough of their easy vibe be sure to head back in the evening when they often have live entertainment to enjoy.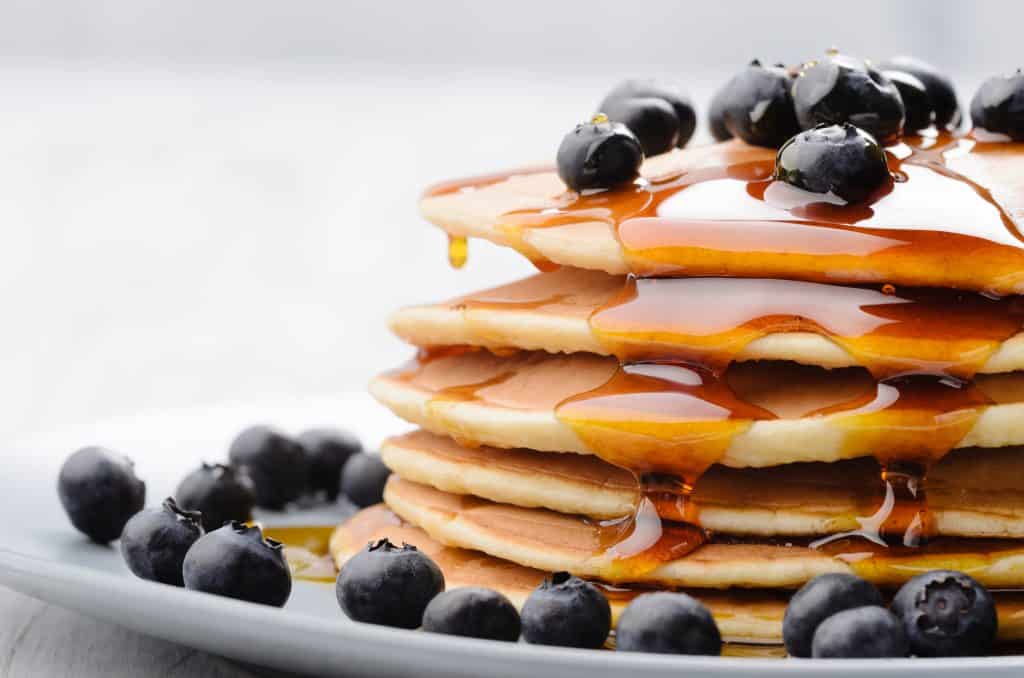 My AMI
If you love french food or want to give it a try and can't make it to France then My AMI is where you should go for breakfast in Anna Maria Island.
My AMI is family owned and operated by a lovely French family that make their food fresh every morning. And they definitely know how to make a delicious bread. Anything from their menu is a must try but if you want to try some of that fresh bread check out their Croque Monsieur and Madame menu. That's a fancy french way of saying they are really good sandwiches – not a direct translation, of course. The croque of the island looks so good and is filled with french béchamel, smoked salmon, tomatoes, lemon, dill, cheddar and browned swiss cheese.
If you are traveling with kids who enjoy trying new foods, or who love bread and cheese this is a really family friendly place. You can even measure yourself on their wall and sign your name on the wall to leave your mark.
They also have an especially noteworthy quiche in many flavors and delightful omelets and salads. And, if that isn't enough, their salted caramel crepes are especially famous for how amazing they are.
My AMI is easy to get to and they have parking on the premises and they take reservations so that you can minimize your wait to try their delicious food. And they are open Wednesday-Sunday from 8:00am – 3:00pm. So head on over and enjoy a morning transported by food to the streets of France. Bon appétit!
Island Creperie
This is the place to go for breakfast in Anna Maria Island if you are looking for some delicious crepes. This is also one of the Anna Maria Island breakfast restaurants that makes it easy to cater to different food needs.
Island Creperie in Anna Maria Island offers so many different options for buckwheat crepes that everyone can find something they like; especially those who need a gluten free option (just be aware they are not certified gluten free and always talk to your server about your dietary needs)!
Crepes also truly go with any toppings you want on them so don't be afraid to try some of their menu offerings that sound a little more unique. And, if you prefer white crepes (non buckwheat and milder in taste) they are happy to make them for you.
The prices are pretty reasonable at around $9-$12 per plate and the portions are sufficient and the crepes come with a salad and housemade vinaigrette on the side. And if you want to try something different from a crepe they have plenty of other breakfast options available and they get plenty of praise over their other dishes as well. People tend to love this place and head back more than once.
When you head inside you are sure to love the eclectic and cosy purple interior. The place is also diverse that it would be a fun place to meet friends for Brunch in Anna Maria Island and it's also very family friendly. Just be aware that they are only open Friday-Sunday 8:30am-1:30pm so plan ahead which day you would like to head there!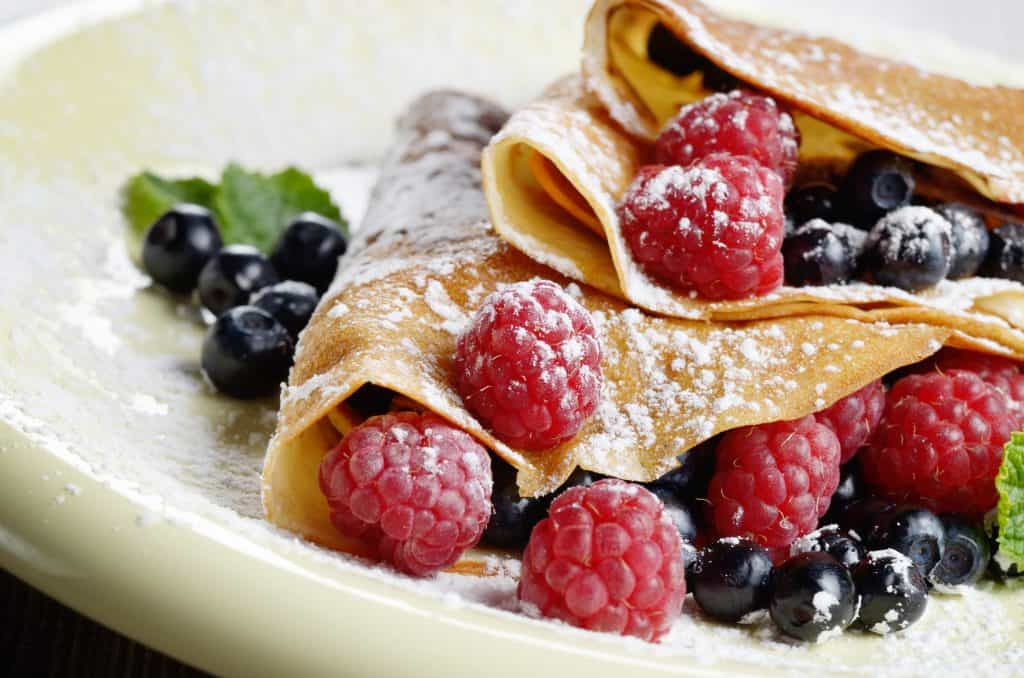 Peach's Restaurant
While Peach's Restaurant isn't unique to breakfast in Anna Maria Island it is still one of the great Anna Maria Island breakfast restaurants!
The food options are plentiful, the portions are generous and the price is very reasonable. The service is also great! All the breakfast options are under $10 and there is so much to choose from. If you want fluffy buttermilk pancakes, they have you covered. How about a nicely seasoned, veggie-filled egg white omelet? Or why not try the breakfast speciality Peach's ultimate breakfast bowl – it's filled with home fries, grilled onions, green chillies, and diced chicken tenders topped with sausage gravy and cheese. You definitely won't leave hungry!
And if you want something on the lighter side they have plenty of salad options, fresh fruit plates, hot oatmeal and more. Peach's definitely isn't a fancy dining establishment but it's full of charm, good service and food you would imagine your grandma cooking up for you. You know, if your grandma handed you a menu loaded with tons of options for breakfast.
Peach's is definitely an easy place to stop if you are wanting a menu with several varied options on it and it definitely one of the breakfast places in Anna Maria Island that are worth checking out!
Wicked Cantina
You are going to love eating breakfast in Anna Maria Island at Wicked Cantina! The breakfast menu isn't very big but it is fierce and packs a punch in flavour.
Wicked Cantina is a modern, laid-back Mexican restaurant that looks out on the picturesque white sand and perfect turquoise water. Be sure to grab a table on the patio to take in the views and breathe in the fresh, sea air. And while you are at it be sure to try one of their Tex Mex breakfast options.
Their breakfast taco plate is literally loaded with tortillas, scrambles eggs, refried beans and potatoes and then your choice of 2 items from 10 different options added on top. The breakfast Chimi is another great option filled with eggs, bacon and pico de gallo you really can't go wrong.
Your breakfast dollar will go really far here; main dishes are between $7-$9 and items on the kids' menu are only $3.95! They also offer some of the classic breakfast affair like pancakes, omelets and waffles so you really have a lot to choose from and the portions are also really large.
And if you need a great place to check out for dinner be sure to head back here for more delicious menu options (including a delicious grouper taco!). There is a good reason why the Wicked Cantina is a local favourite and definitely a great place for the best breakfast in Anna Maria Island. And, if you aren't able to dine in, you can order your food online and pick up; which would be a great idea for a picnic!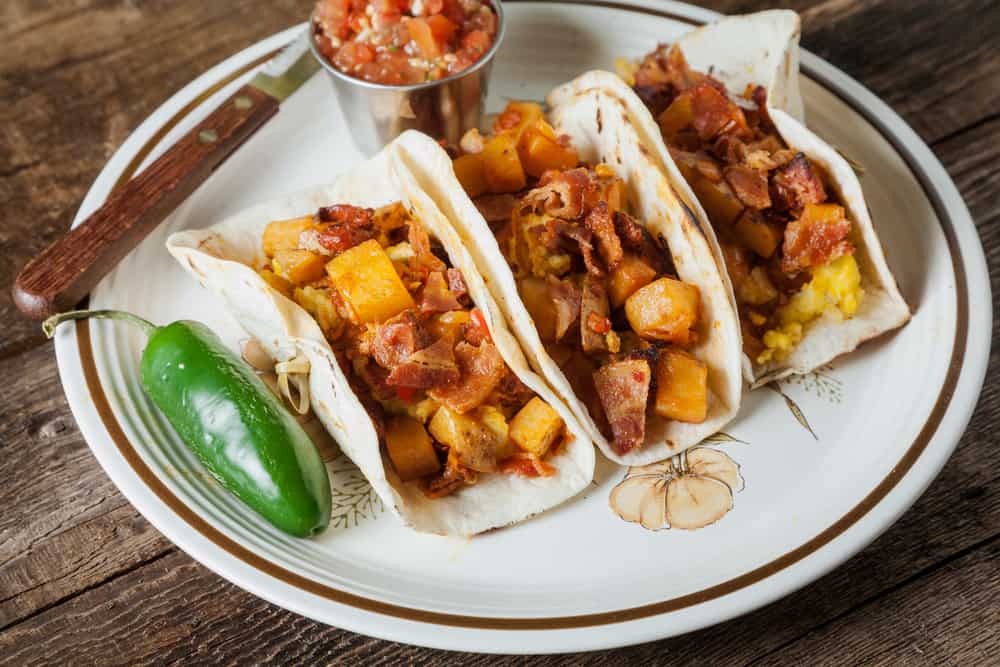 Rod & Reel Pier
Located at the end of the pier right on top of the Gulf of Mexico, Rod & Reel Pier restaurant is a place for breakfast in Anna Maria Island that is not to be missed!
The location is so unique and fun. The two-story building is full of character and fishing charm. It probably shouldn't be a surprise, considering it's name and location, that they are ver well known locally for their seafood! You can even see them fishing off the side of the pier while you are eating – now that's fresh food!
And even though their breakfast menu is full of egg and pancake options don't miss trying the famous seafood omelette. It is filled with shrimp, scallops, crabmeat and cheese and is a popular local dish.
Since the restaurant is quite small you can always get your food to go and find a lovely place outside to sit but, if you don't mind waiting during busy times, it's a great atmosphere to spend some time in while you enjoy your food. You may even luck out and spot some dolphins playing out in the water.
Rod & Reel Pier is filled with a lot of heart and good food and definitely one of the place to get the best brunch in Anna Maria Island or breakfast!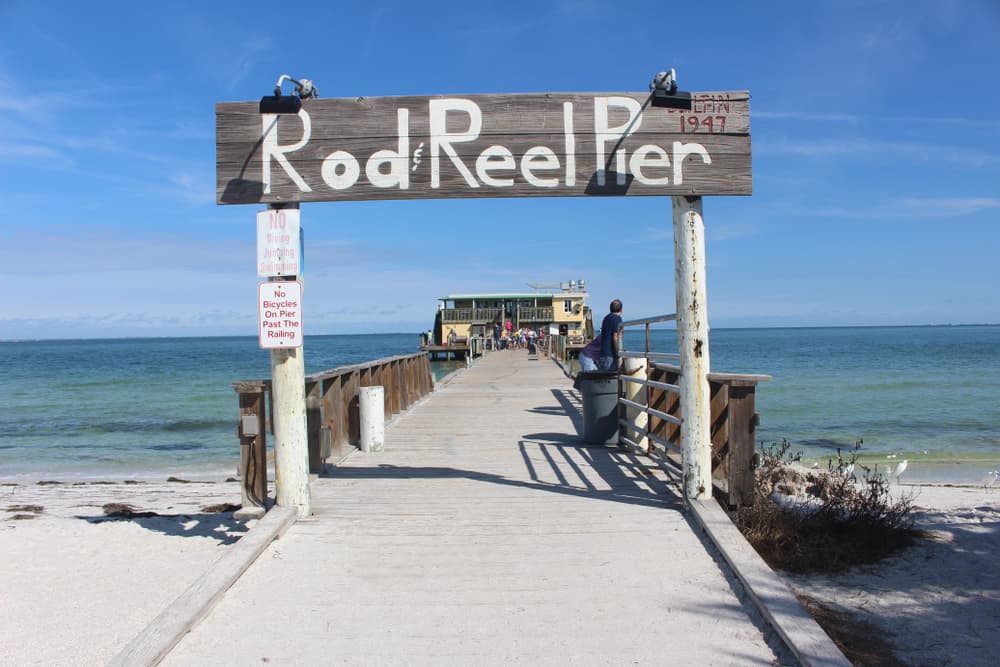 Gulf Drive Cafe
The Gulf Drive Cafe is another great waterfront option to have breakfast in Anna Maria Island. Breakfast kicks off nice and early at 7am. So you can enjoy looking out at the beach while you eat breakfast before many people are up and out.
And if you prefer to sleep in your in luck because they serve breakfast until 1pm. So you can enjoy a place with one of the best brunch in Anna Maria Island, Florida.
The Gulf Drive Cafe has all the morning favourites that you would hope for. They have Waffles, pancakes, french toast, omelettes and quiche to name a few. You can also order items a la carte. This gives you an opportunity to cater your breakfast to your taste and preferences.
The food here is great, the portions are large, price is reasonable and the staff are super helpful. What really sets this restaurant apart though is that it sits on 2 acres of beach front. That means you can literally digs your toes in the sand (if you'd like) while you are eating. Alternatively, sit on the patio and enjoy the views.
If you are dining with children you can let the kids dig in the sand while you are waiting for your meal to arrive. This saves you the task of pre-breakfast entertainment!
This is one of the breakfast places in Anna Maria Island Florida that is so easy to get to. The Gulf Drive Cafe has ample parking with two large parking lots next to the restaurant. If you are using the free island trolley to get around there is also a stop right out front!
And if you are looking for more than just Anna Maria Island breakfast restaurants then you are in luck because The Gulf Drive Cafe has a delicious dinner menu as well!
The Chateau Anna Maria
If you are looking for a fancy, upscale restaurant to have breakfast in Anna Maria Island then the Chateau Anna Maria is the place for you.
You may have already heard of The Chateau because they have their own television show called Summer Rush. The show is about their restaurant that is in the Adirondacks and is only open a portion of the year and is definitely worth a watch to see all the behind-the-scenes work that goes into running a restaurant. And, luckily for you, the Chateau Anna Maria is open year round. This is due to its location being a little more temperate all year.
The Chateau Anna Maria serves the best best brunch in Anna Maria Island. Their brunch menu is from fresh, local ingredients and made with care in every detail. The atmosphere is beautiful and romantic. It is perfect for a special brunch with a special person or to celebrate a special occasion.
This is definitely one of the more expensive places to grab brunch but, for the right reason or occasion, it is completely worth it.
Brunch is only served on Saturdays and Sundays between 10:30am and 2:00pm. Be sure you make a reservation to avoid disappointment. The items on their brunch menu will cost between $10 and $20 a plate. That is a bit steep but the plates come with more than enough food to fill you.
And if you are looking to host a group brunch event this is a great option for you. They have a gorgeous room that you can rent and then set your menu with the kitchen. It would be an absolutely gorgeous opportunity.
The brunch menu is quite small but they have really lovely selections. Definitely try the B-Y-O omelette (build your own) for a customization opportunity to suite your preferences. The steamed clam is also another great option. Whichever you choose, you are sure to have a lavish time soaking in the beautiful restaurant and food.
Minnie's Beach Cafe
If you only have one breakfast in Anna Maria Island then be sure to consider Minnie's Beach Cafe. This is an only breakfast and lunch cafe and they welcome you in with amazing service. The food and service is so good that people often only eat breakfast in Anna Maria Island here!
Be sure to head there hungry and with cash! The portions are huge and the only accepted form of payment is cash. If you should happen to forget the cash you are in luck! There is a nearby ATM to any table that you may be sitting at. There is an ATM available at the door!
The restaurant has a set menu that is loaded with several options that even picky eaters are sure to find something. And if you are feeling extra hungry you can give the Big Easy a try. It has two eggs, home fries or hash brown, a patty, link sausage, bacon, home made biscuit, sausage gravy, grits and a slice of toast!
Also be sure to check out the daily specials as they change all the time and are definitely worth trying. Some of the daily specials have even been prepared par cooked. This means you can take them home and bake them on a day when you can't make it in. If you have the chance to do this with Mary's chicken pot pie you should definitely enjoy the opportunity.
The atmosphere here is laid back and friendly. It really does feel like a taste of the island life. It is considered the best breakfast in Anna Maria Island by many. So head on in and enjoy the beach themed diner. It is complete with checked-table cloths and plenty of little decor items to discover.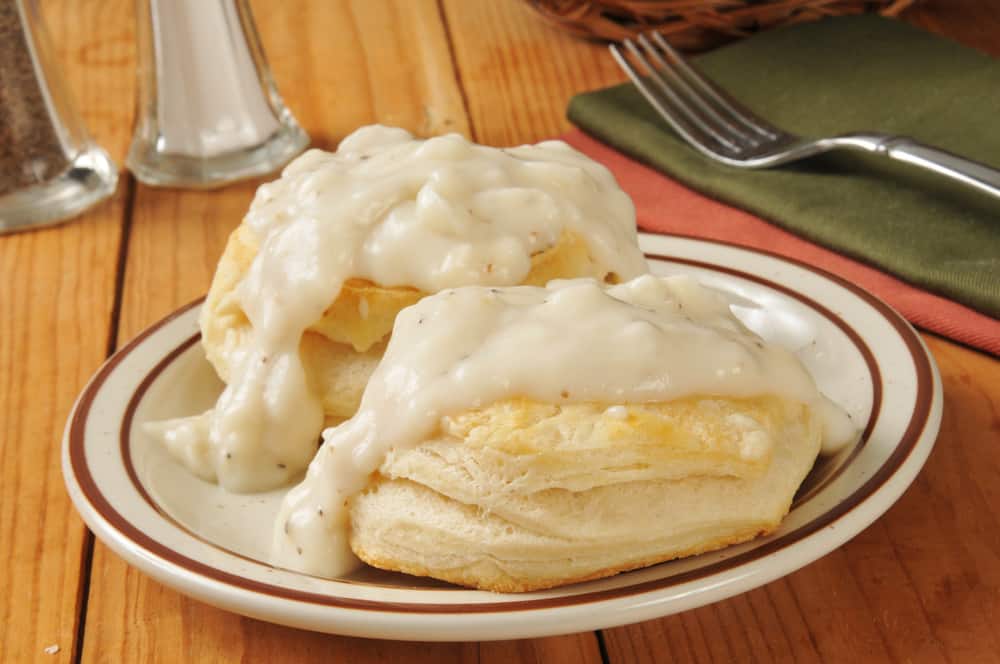 Ginny and Jane E's Cafe
Ginny and Jane E's cafe is amazing and definitely a great place to enjoy breakfast in Anna Maria Island. This cafe has such a unique vibe that you are definitely going to want to check it out.
They have some solid breakfast options like avocado toast on freshly baked (in house) bread. They are also one of the few places that officially list gluten free options on their menu. The gluten free waffle sandwich is delicious even if you don't need to eat gluten free! They are also happy to help you navigate the menu for any other dietary needs.
While you are there be sure to check out the shop that is part of the cafe. The owners work hard to fill the shop with unique goods. There are some vintage items and some made by local artists which really give you a peek into the local life. This is a great place to grab a souvenir, a gift or some home decor.
Also be sure to try their 100% fruit smoothies as these are so good. The flavors available change often so be sure to check the boards in the cafe for what is available. Better yet, go a few different days to try some different options!
Another thing that sets Ginny and Jane E's cafe apart and makes it one of the best places to grab brunch in Anna Maria Island is that with all their food made from scratch. Their food is also preservative, hormone and steroid free food as well as locally sourced. They are also nearly plastic free and are hoping to make the switch to only biodegradable soon!
Ginny and Jane E's is definitely a great place to check out when on the hunt for breakfast places in Anna Maria Island.